Ibuprofeno - Lasso (cover by ILAZRA)
---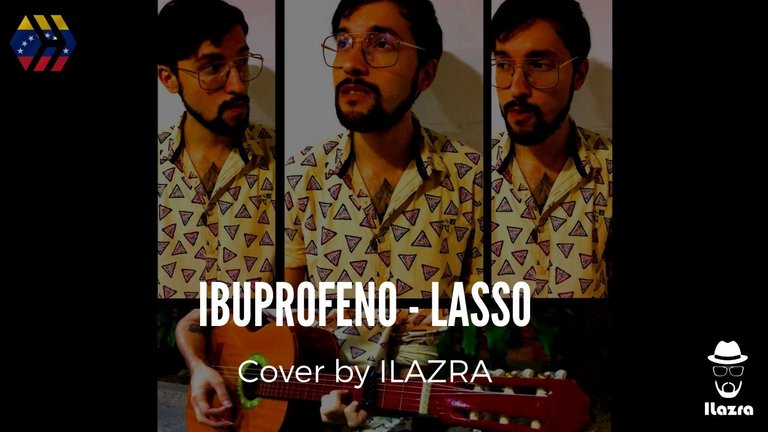 ¡Saludos, chicos! ¡Bienvenidos a mi blog de nuevo! El día de hoy les traigo un cover bastante especial de una canción que me gustó demasiado desde que salió; siempre he sido fanático de Lasso desde el año 2010, él es un cantautor venezolano que ha dado mucho de qué hablar desde sus inicios en el Pop Rock, hasta sus canciones actuales que tienen unas fusiones del género urbano con un sonido muy pop.
Hello, guys! Welcome back! Today I bring you a very special cover of a song that I liked a lot since it came out; I've always been a fan of Lasso since 2010, he's a Venezuelan singer-songwriter who has a lot of talent and has been doing a great job in the music from his beginnings in Pop Rock, to his current songs that have a fusion of the urban genre with an awesome pop sound.

La Canción | The Song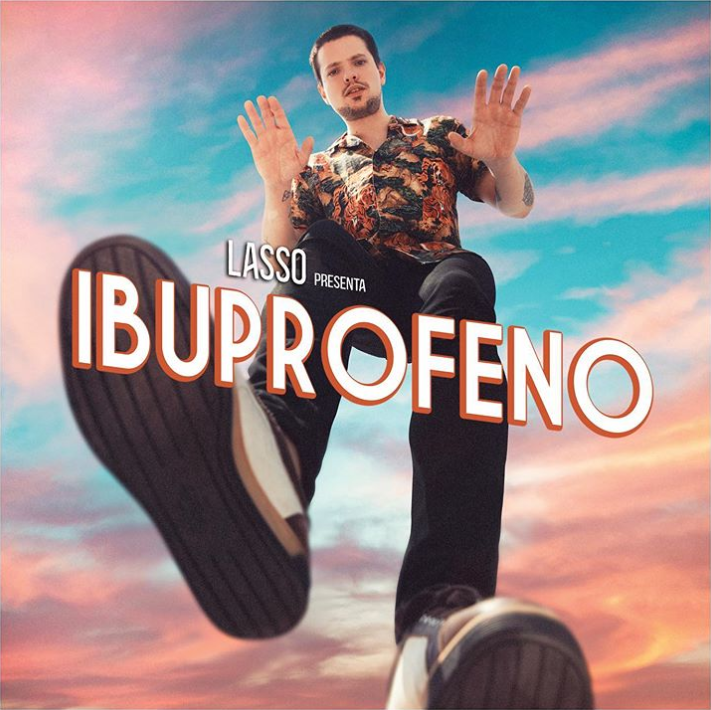 Fuente | Source
Elegí la canción «Ibuprofeno» de Lasso, ya que este fue su último lanzamiento, el cual se realizó el día Viernes 10 de Julio; aproveché y preparé el cover sacando los acordes a oído y quise volver a hacer un trabajo de menos de un minuto para poder utilizar la tribu de Threeshorts, la cual consiste en vídeos subidos a @threespeak con formato de Instagram o TikTok, es decir, con una duración menor a un minuto.
Cabe destacar que todo contenido mayor a un minuto subido a esa tribu acarreará sanciones para el autor, inclusive se le realiza la advertencia al momento de subir el vídeo.
Les dejaré el vídeo original como referencia y la letra del fragmento que utilicé para hacer el cover:
I chose the song "Ibuprofeno" by Lasso, since this was his last release, which was made on Friday July 10th; I took advantage of it and prepared the cover by taking out the chords by ear and I wanted to do again a work of less than a minute to be able to use the Threeshorts tribe, which consists of videos uploaded to @threespeak in the format of Instagram or TikTok, that is, with a duration of less than a minute.

It should be noted that any content longer than one minute uploaded to that tribe will result in penalties for the author, including a warning at the time of uploading the video.

I'll leave you the original video as a reference and the lyrics of the fragment I used to make the cover:

No sé si sea mi impresión
Y nada está pasando
Pero si hay algo de razón
No sigas dudando
I don't know if it's my impression
And nothing is happening
But if there's a single piece of reason
Don't hesitate any longer
Cuando todo salga mal, cuando ya no aguantes más
Y el mundo no te entienda, y nadie te defienda
Cuando sufras por amor, se te quiebre el corazón
Aquí estaré contigo, en todos los sentidos
When it all goes wrong, when you can't take it anymore
And the world doesn't understand you, and no one defends you
When you suffer for love, your heart breaks
I'll be here with you, in every way.
Quiero ser venda y vitaminas, ser tu terapia y medicina
Tu cura de sueño, ibuprofeno
Pa' que la vida
Ya no te duela
I want to be a bandage and vitamins, be your therapy and medicine
Your sleep cure, ibuprofen.
So that life
Don't hurt you anymore.

Lasso - Ibuprofeno


---
▶️ 3Speak
---
---