Thinking Out Loud - Ed Sheeran (Spanglish Cover by ILAZRA)
---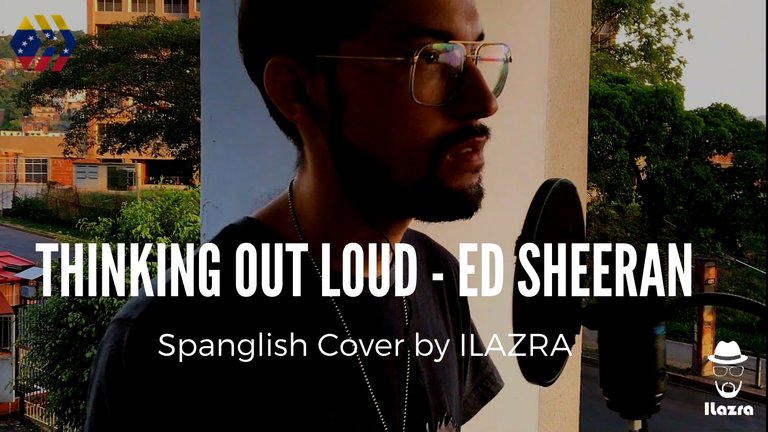 ¡Saludos chicos y bienvenidos una vez más a mi blog! Tenía tiempo sin subir contenido musical porque me había dedicado a subir publicaciones con mucha información para nuestros nuevos usuarios que adopten la blockchain de HIVE; sin embargo, las ganas de hacer música son muchísimas y tengo buenas noticias, las cuales las estaré dando el día de mañana, por ahora les traigo un covercito que me gustó mucho grabar, ya que estoy haciendo un gran experimento, el cual es hacer covers en Inglés y Español de forma salteada, o cover «Spanglish», con las estrofas en español escritas por mí originales.
Greetings guys and welcome again to my blog! I had some time without uploading musical content because I had dedicated myself to uploading posts with a lot of information for our new users who're adopting the HIVE blockchain; however, the desire to make music is huge and I have good news, which I'll be giving tomorrow, for now I bring you a cover that I liked a lot to record, since I'm doing a great experiment, which is to make covers in English and Spanish in a skipped way, or "Spanglish" cover, with the verses in Spanish written by me.

La Canción | The Song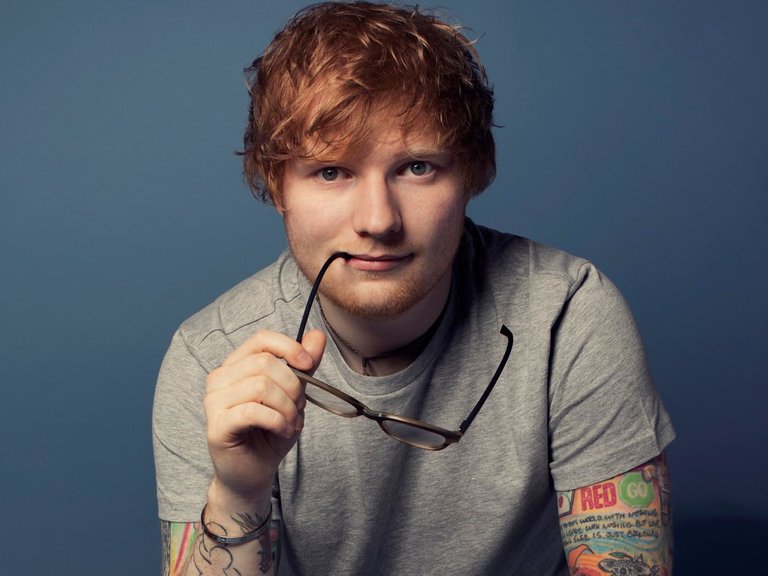 Fuente | Source
La canción que elegí se llama «Thinking Out Loud» del artista Ed Sheeran, una canción con mucho sentimiento y en definitiva, quise hacerle un pequeño cambio, así que decidí cantarla de esta forma, espero que les guste, les dejo la letra (con la mezcla inglés-español) y el vídeo original como referencia:
The song I chose is called "Thinking Out Loud" by the artist Ed Sheeran, a song with a lot of feeling. I wanted to make a small change on it, so I decided to sing it this way, I hope you like it, I leave you the lyrics (with the English-Spanish mix) and the original video as a reference:

Thinking Out Loud
I
Si tu piernas te fallan, aquí estoy amor
Para que te recuestes aquí,
Ojalá tu boca no olvide mi sabor,
Ni tus ojos se olviden de mí
Pre-Chorus
And darling I will be loving you 'til we're 70
And baby my heart could still fall as hard at 23
And I'm thinking 'bout how people fall in love in mysterious ways
Maybe just the touch of a hand
Oh me I fall in love with you every single day
And I just wanna tell you I am
Chorus
So honey now
Take me into your loving arms
Kiss me under the light of a thousand stars
Place your head on my beating heart
I'm thinking out loud
Maybe we found love right where we are
II
Cuando el tiempo me ponga mi cabello gris,
Y la gente olvide mi nombre,
Cuando mi guitarra ya no me haga feliz
Aún así sé que yo te amaré
Pre-Chorus 2
'Cause honey your soul can never grow old, it's evergreen
Baby your smile's forever in my mind and memory
I'm thinking 'bout how people fall in love in mysterious ways
Maybe it's all part of a plan
I'll just keep on making the same mistakes
Hoping that you'll understand
Repeat Chorus

Ed Sheeran - Thinking Out Loud

Contribución Especial Sorpresa
Quiero hacer una contribución sorpresa para mi comunidad hispana, de seguro existen muchos usuarios que llegan a la plataforma y como sabrán, cuando llegas no posees mucho Hive Power, entonces, esto hace que no se tengan suficientes RC (Créditos de Recursos), por lo que no puedes comentar,votar o postear tan seguido.
Así que he decidido realizar 5 delegaciones de 40 Hive Power cada una a 5 personas (usuarios nuevos) que tengan menos de 15 Hive Power para ayudarlos a mantenerse creando contenido mientras alcanzan los primeros 50, las delegaciones serán por 2 semanas, luego de este plazo, realizaré la misma dinámica con otros 5 usuarios y así podremos ir apoyando a los nuevos usuarios que irán llegando a la Blockchain de HIVE.
¡Ayúdame etiquetando a algún usuario nuevo que quieras que reciba este aporte!

---
▶️ 3Speak
---
---