Beautiful mini flower pots made from light bulbs ♻️[ENG/ESP]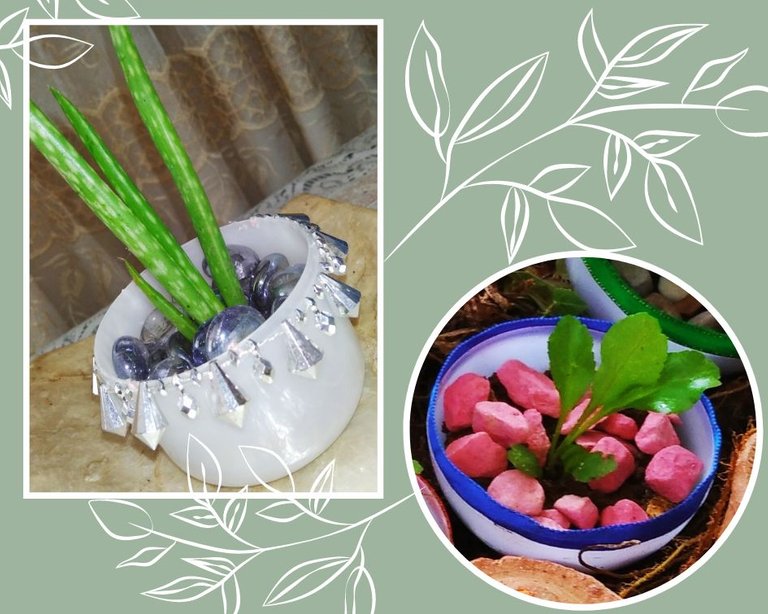 Tutorial to make original, resistant and fun planters 🪴// Tutorial para hacer maceteros originales, resistente y divertidos
Plastic is one of the most versatile materials to recycle, it's all about looking and analysing that object you are going to throw away, and before you throw it away you realise that you can give it another use, the love of recycling is beautiful and there are many useful objects that can be made with very little effort!
El plástico es uno de los materiales más versátiles para reciclar, todo se trata de mirar y analizar ese objeto que vas a desechar, y antes de tirarlo a la basura te das cuenta de que puedes darle otra utilidad, el amor al reciclaje es hermoso y además hay muchos objetos útiles que se pueden hacer con muy poco esfuerzo!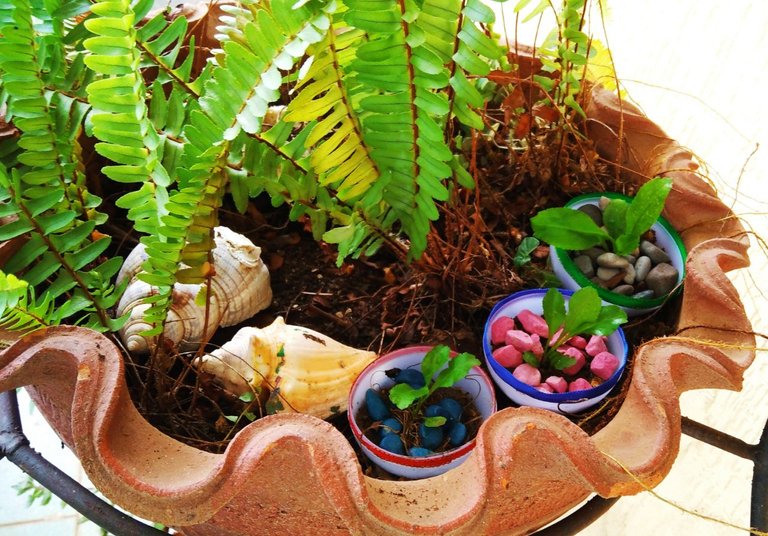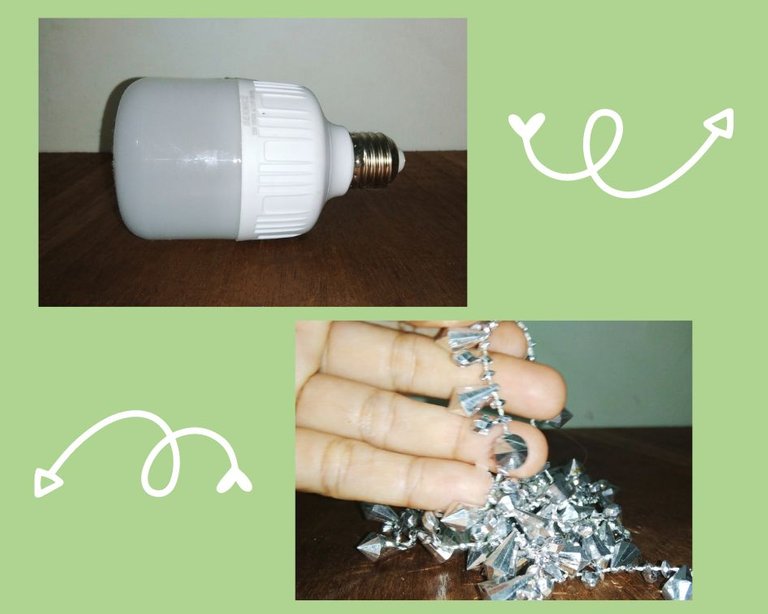 A very simple project is the recycling of LED bulbs, these have a resistant plastic and a neutral colour ideal to develop your creativity! To make cute little planters you need the following materials:
*LED bulbs to recycle
*Hot or cold liquid silicon
*Tape for decorating or costume jewellery
*Steel nail or a tool that we can use to open the holes of the mini flower pots.
Un proyecto muy sencillo es el reciclado de bombillos LED, estos tienen un plástico resistente y de un color neutro ideal para desarrollar tu creatividad! Para hacer unas lindas y pequeñas macetas es necesario tener los siguientes materiales:

*Bombillos LED para reciclar
*Silicón liquido frío o caliente
*Cinta para decorar o bisutería
*Clavo de acero o algún utensilio que podamos utilizar para abrir los huecos de las mini macetas
STEP 1 // PASO 1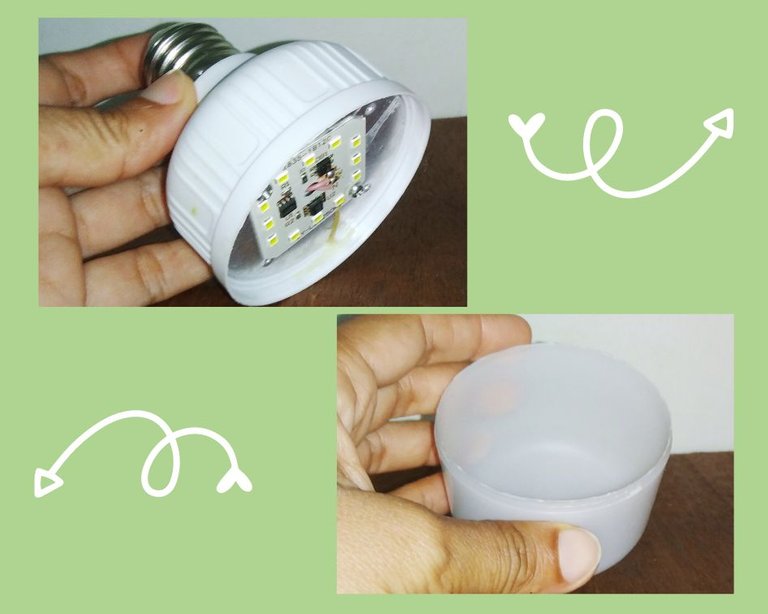 First we must separate the diffuser, which is made of plastic and easy to remove.
Primero debemos separar el difusor que es de plástico y fácil de retirar
STEP 2 // PASO 2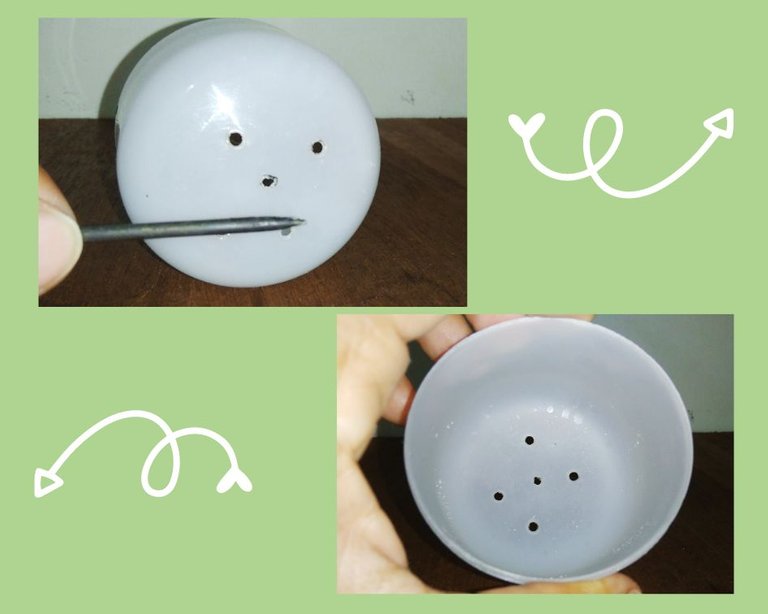 This diffuser is the part of the bulb that will be used to make the pots, with a hot nail you can pierce at least four or five holes so that the water can drain.
Este difusor es la parte del bombillo que nos servirá para hacer las macetas, con un clavo caliente puedes perforar los por lo menos cuatro o cinco huecos para que pueda drenar el agua
STEP 3 // PASO 3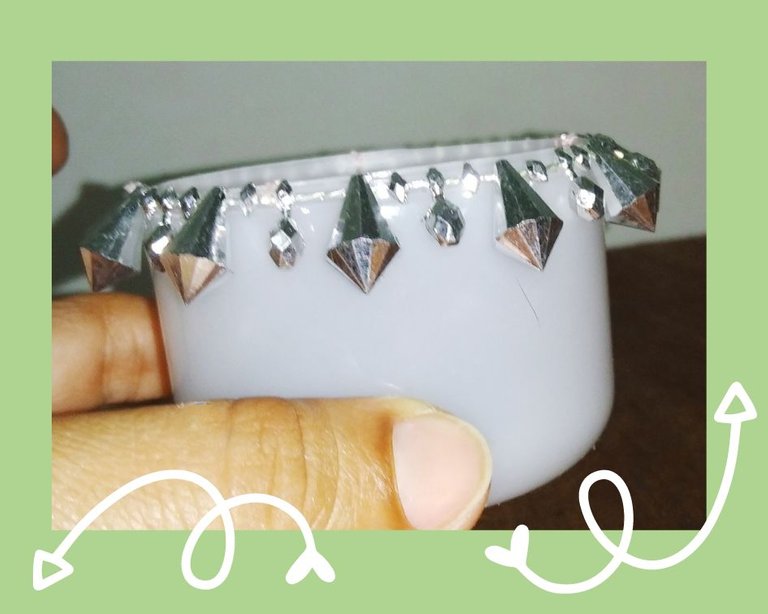 Finally we decorate the rim of the pot, look how beautiful it looks, you can also make designs with paint, I find it easier to glue costume jewellery ❤️
Para finalizar decoramos el borde de la maceta, miren que hermosa queda, puedes también hacer diseños con pintura, a mi me parece más fácil pegarle bisutería ❤️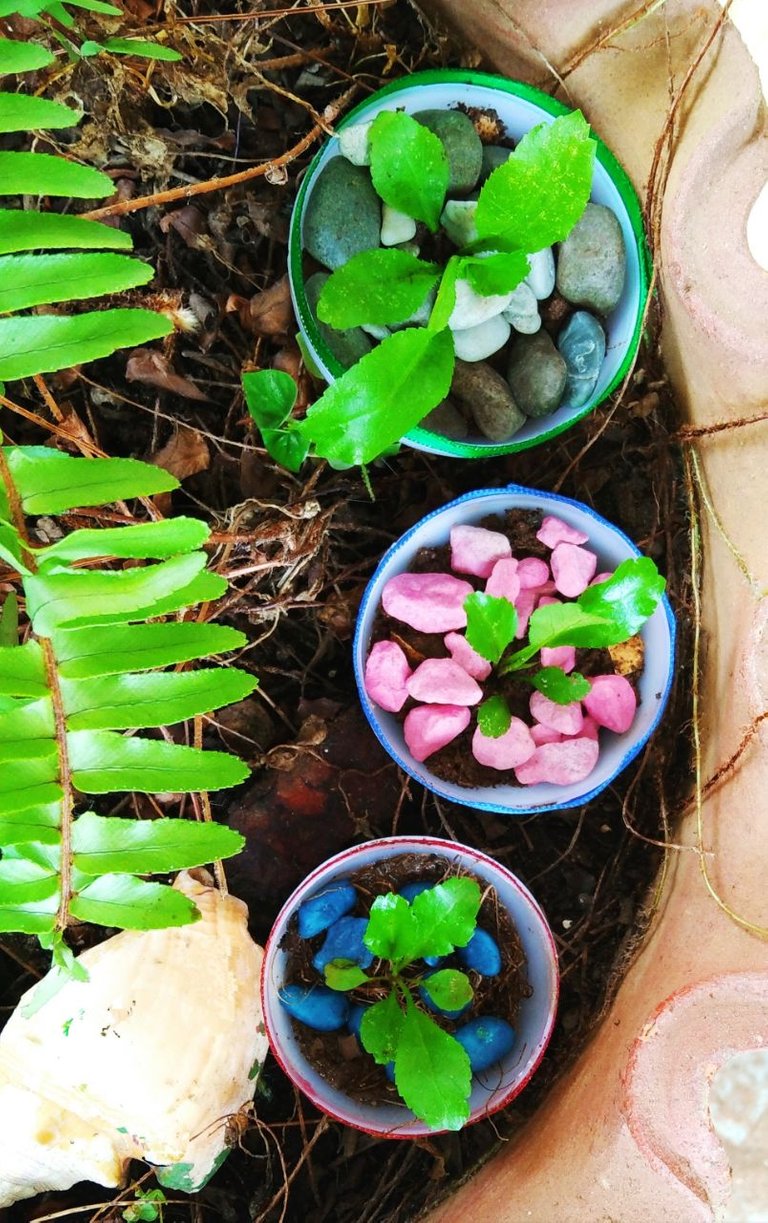 As you can see I have many mini pots, these are special because they have baby coriander sprouts, I have decorated them with coloured stones, for today's project I have sown a mini aloe vera plant, it looks spectacular for interior decoration ♻️
Como pueden ver tengo muchas minis macetas, estas son especiales porque tienen brotes bebes de culantro, las he decorado con piedras de colores, para el proyecto de hoy he sembrado una mini planta de sábila, queda espectacular para la decoración de interiores ♻️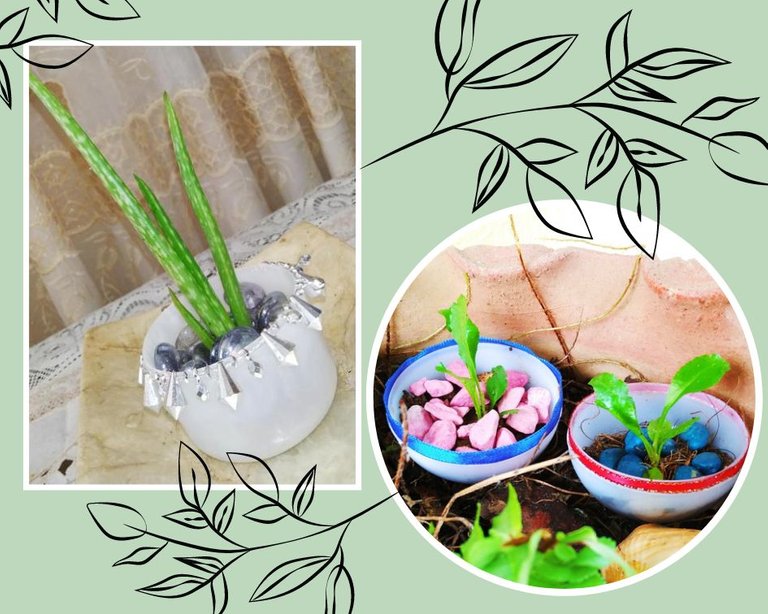 The images were taken from my Redmi Xiaomi 8A phone // Las imágenes fueron tomadas desde mi teléfono Redmi Xiaomi 8A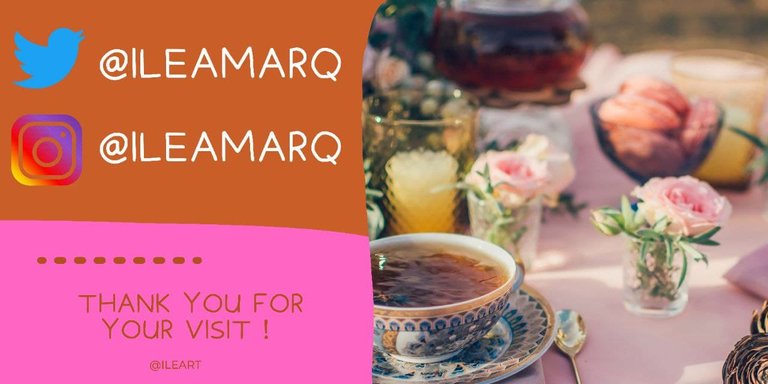 ---
---