Love for our faithful pets ❤️ [ENG/ESP]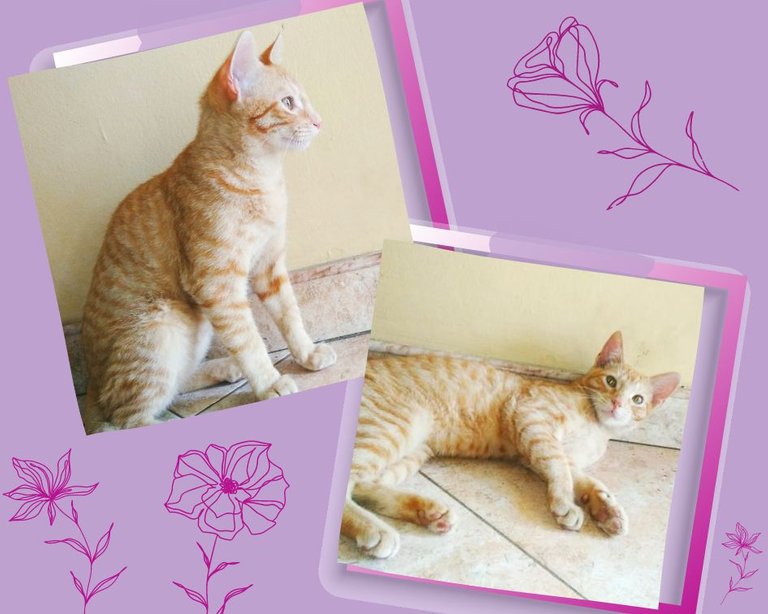 Amor con diversión // Amor con diversión
To tell the truth, the solid, unchangeable and non-transferable love is the one I feel for my pets, at the beginning it was difficult for me to keep up with little Mango, my sweet kitten was very restless in his first months of life, I'm serious, it was crazy when he was a baby cat, I had to take him to sleep in his basket, he would sleep anywhere but in his basket!.... most of the time I gave up, I used to make more than twenty attempts and I was extremely exhausted!
A decir verdad, el amor sólido inmutable e intransferible es el que siento por mis mascotas, en un principio me fué difícil seguir el ritmo del pequeño Mango, mi dulce gatito fué muy inquieto en sus primeros meses de vida, hablo en serio, fué una locura cuando era un bebé gato, debía llevarlo a dormir a su cesta, pues de dormía en cualquier lugar, menos en su cesta!... la mayoría de las veces me daba por vencida, solía hacer más de veinte intentos y quedaba sumamente agotada!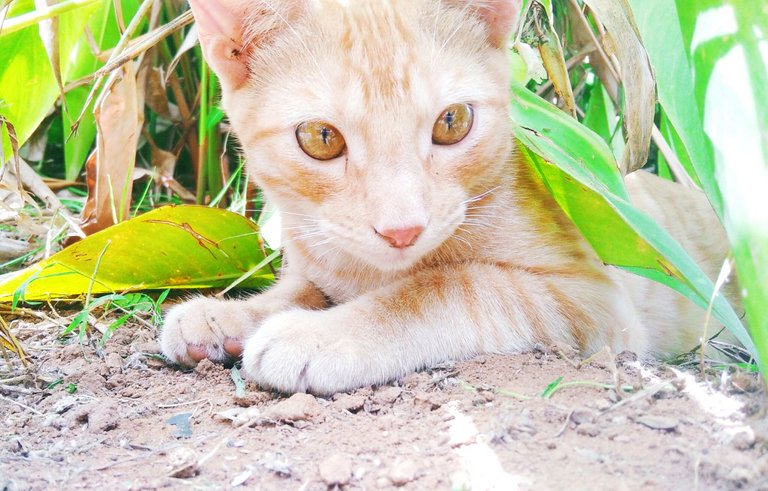 Mango has grown up and has a nice behaviour, he is obedient and calm
Mango ha crecido y tiene una conducta agradable, es obediente y tranquilo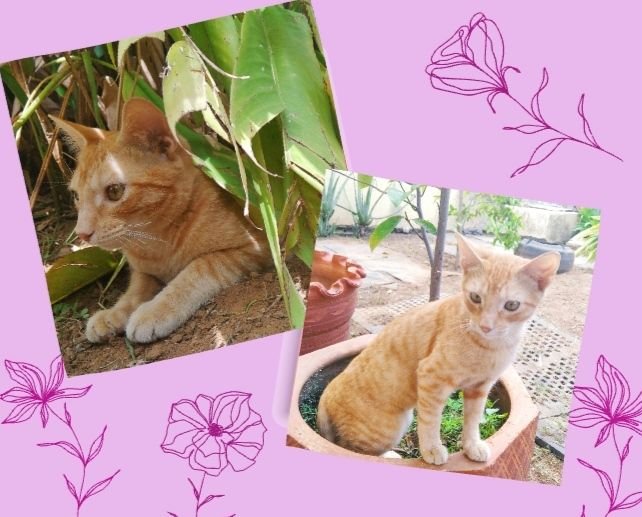 The communication between me and him is very special, he talks to me a lot, I usually call him daddy, and he loves that! obviously he doesn't know what it means, but by my tone of voice he knows that this phrase is one of the ways I show him my affection ❤️, he also knows when I'm upset and angry, because when I scold him he runs as fast as lightning!
La comunicación entre el y yo es muy especial, conversa mucho conmigo, suelo llamarlo papito lindo, y eso a él le encanta! obvio no sabe lo que significa, pero por mi tono de voz él sabe que ésta frase es una de las formas en que le demuestro mi cariño ❤️, también sabe cuando estoy molesta y enojada, pues cuando lo regaño corre tan veloz como un rayo!

Pets require a lot of affection, caresses are very important for their healthy growth, as pet owners we must show confidence and then they will be guided by us, having pets at home we are happier and have less stress, because being with them and receiving their caresses makes us feel good, the bond between us and our pets is pure love, it is a connection that gives us emotional well-being and many other benefits, remember that they love us just as we are! They accompany us, take care of us and love us ❤️

Las mascotas requieren de mucho afecto, las caricias son muy importantes para su sano crecimiento,como dueños de animales debemos demostrar confianza y luego ellos se dejarán guiar por nosotros, al tener mascotas en casa somos más felices y tenemos menos estrés, porque al estar con ellos y recibir sus caricias nos hace sentir bien, el vínculo entre nosotros y nuestras mascotas es de amor puro, es una conexión que nos otorga bienestar emocional y muchos otros beneficios, recuerda que ellos nos quieren tal y como somos! Nos acompañan, nos cuidan y nos aman ❤️

Thank you very much for coming here and reading this post full of love for our pets, we must always be responsible and affectionate with animals, let's enjoy them as a member of the family!
Until next time

Muchas gracias por llegar hasta aquí y leer éste post lleno de mucho amor por nuestras mascotas, siempre debemos ser responsables y cariñosos con los animales, disfrutemos de ellos como un integrante más de la familia!
Hasta una próxima publicación

The images were taken from my Redmi Xiaomi 8A phone, the edits were made in Canva // Las imágenes fueron tomadas desde mi teléfono Redmi Xiaomi 8A, las ediciónes fueron realizadas en Canva
---
---