🏞 RIVERS OF EPIRUS, GREECE // PART 2: VOIDOMATIS RIVER 🏞
__________________Hello everyone, how have you been?__________________
---
Today I am gonna share with you the second part of mini series about rivers of Epirus.
You can check my previous post about Acheron springs here: https://peakd.com/hive-163772/@illusivelf/rivers-of-epirus-greece-part-1-acheron-springs
---
So today's post is about the river Voidomatis that it's name is translated as the eye of the ox which originates from the fact that oxen has clear blue eyes like the waters of the river. The source of Voidomatis is located at Vikos village and it's total lenght is about 15 kilometers.
Some informations have been taken from wiki in order to be accurate!
source: (https://en.wikipedia.org/wiki/Voidomatis)
---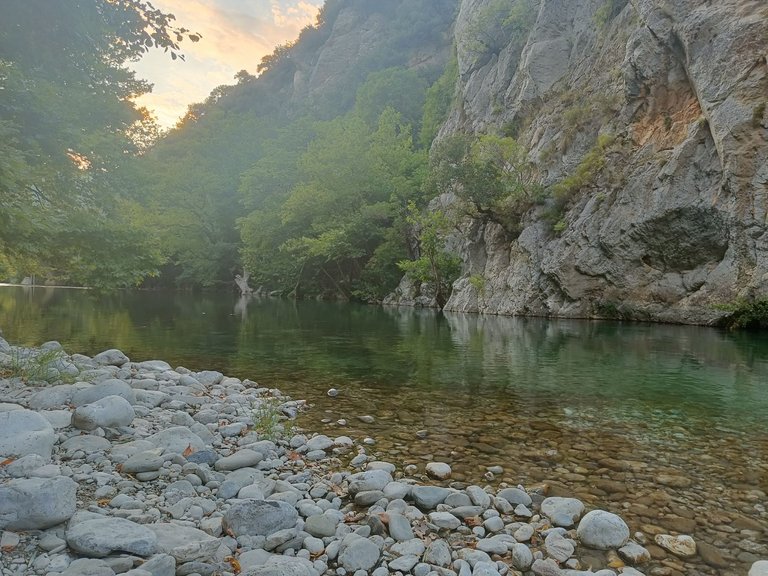 Voidomatis is considered as one of the cleanest rivers in Europe!
---
Those crystal clear waters with the combination of big rocks and the amazing green vegetation makes Voidomatis one of the most beautiful natural attractions.
---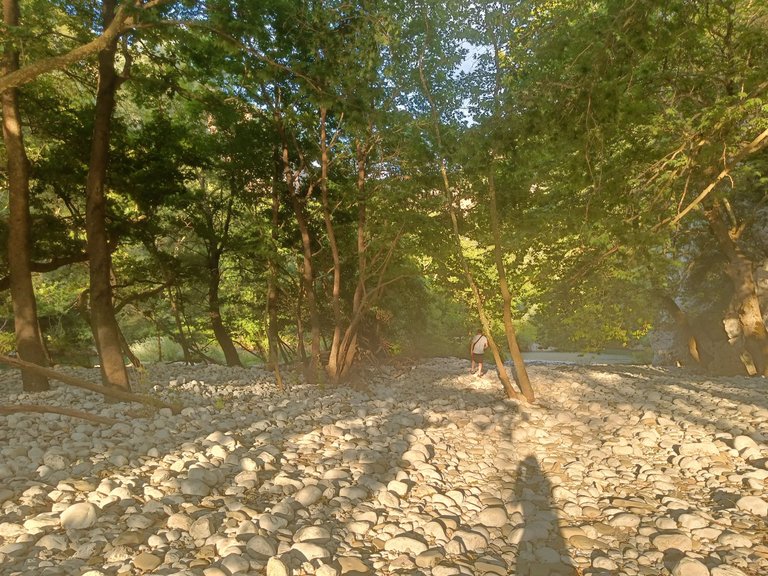 There is a path you can follow if you are in to river trekking and it is about 2 and a half hours and is totally worth to try it. It is mostly shady and you will be able to admire this nature's diamond to the fullest. You will also find all those old stone bridges that the older people had built with unbelievable virtuosity.
---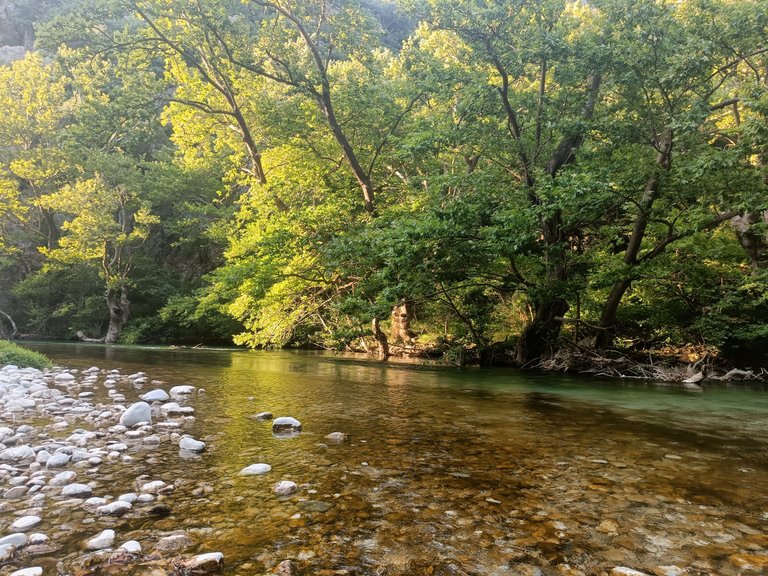 Voidomatis is one of the coldest rivers here in Greece. It's temperature does not outreach the 4°C not even summer. Although if you can handle to get in, it is considered as an amazing healing for your limps.
---
Except from river trekking, Voidomatis is a famous attraction for people who love sports like canyoning and rafting.
---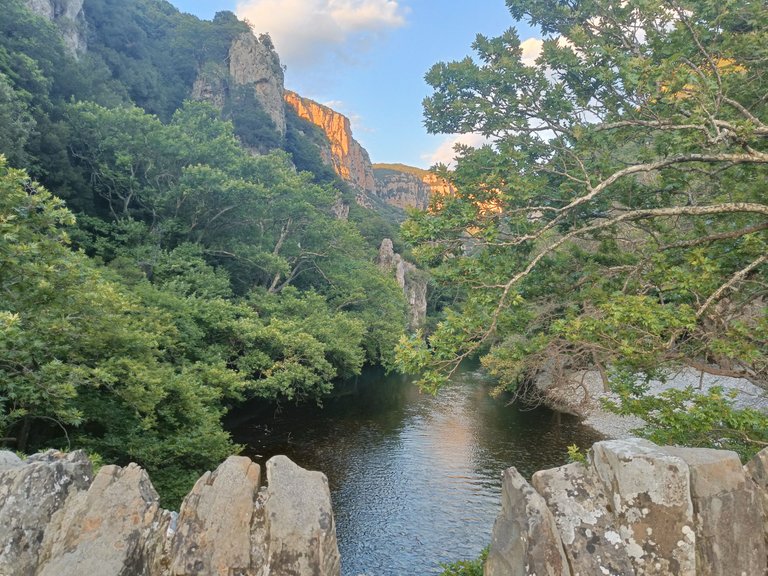 You can find the location here: [//]:# (!pinmapple 39.967413 lat 20.663681 long d3scr)
---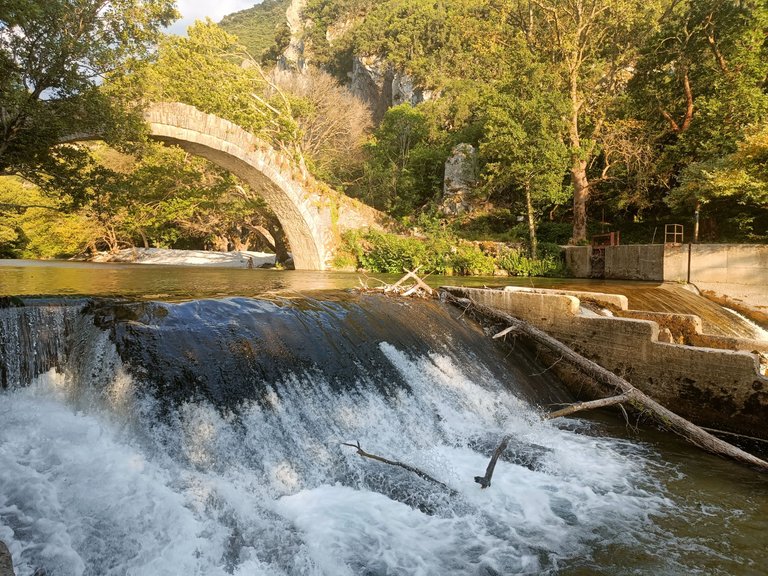 Here is the old stone bridge of Klidonia. Isn't beautiful?
---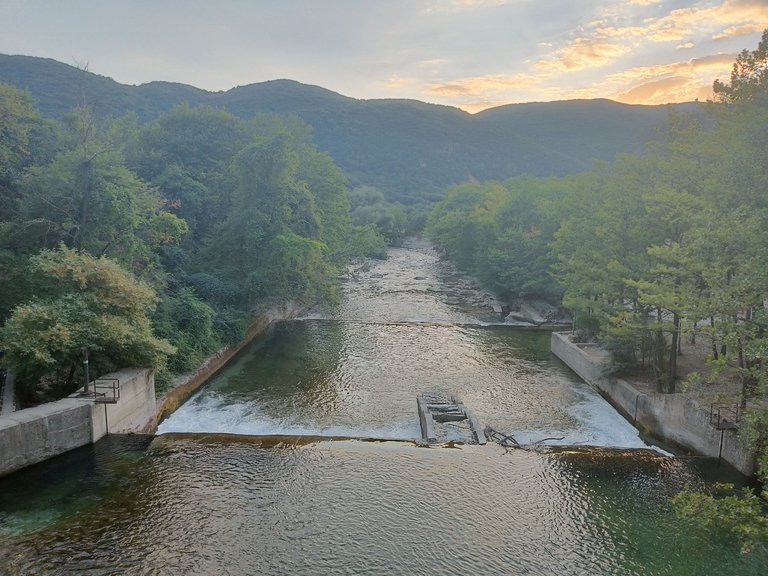 That's all from Voidomatis, I recomment everyone to visit for once and also try the river trekking to explore every aspect of this amazing river.
I hope you enjoyed my post guys, thank you for stopping by!
Have a great day! 🙂
---

---
---