SURREALISTC DENIM CROP JACKET // UPCYCLING FASHION PROJECT
__________________________________Hello Hivers____________________________________
It has been a while now since I started experimenting with upcycling fashion and I can tell for sure that if you let your imagination run free you can create so many and different things. For now I mainly use denim for my projects cause it is a fabric that can easily been upcycled into something new. Of course not all denims can be recycled. Elastic low quality fabrics that fast fashion industries produce can not be upcycled cause their cyrcle of life is short. I am pretty lucky cause my boyfriend and some friends gave me their old good quality denims that don't wear anymore to use them for my projects so I have plenty of them.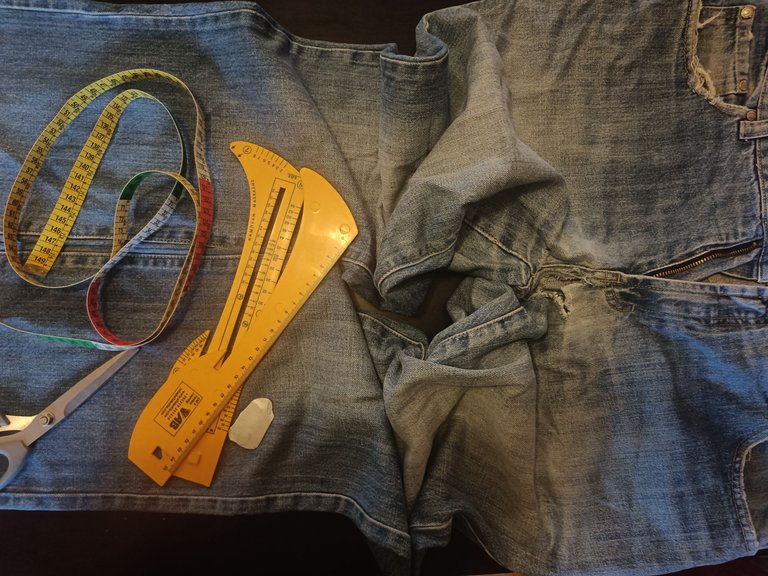 ---
I picked a buggy baggy men's denim jean for my project with a bit wide legs. Started thinking what could I do with that. I wanted to transform it into something innovative and maybe a bit surrealistic.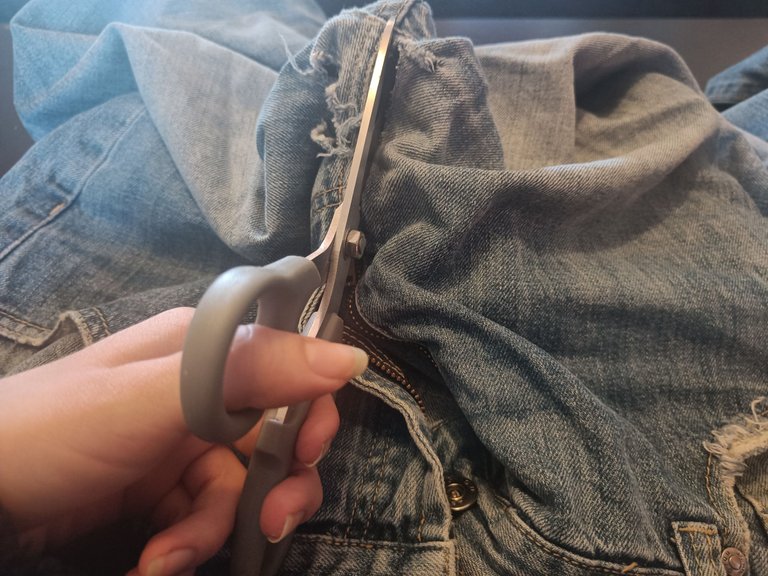 ---
I posed in front of the mirror, fitting the denim on my body with many different ways until I found my inspiration.
What about a surrealistic crop denim jacket?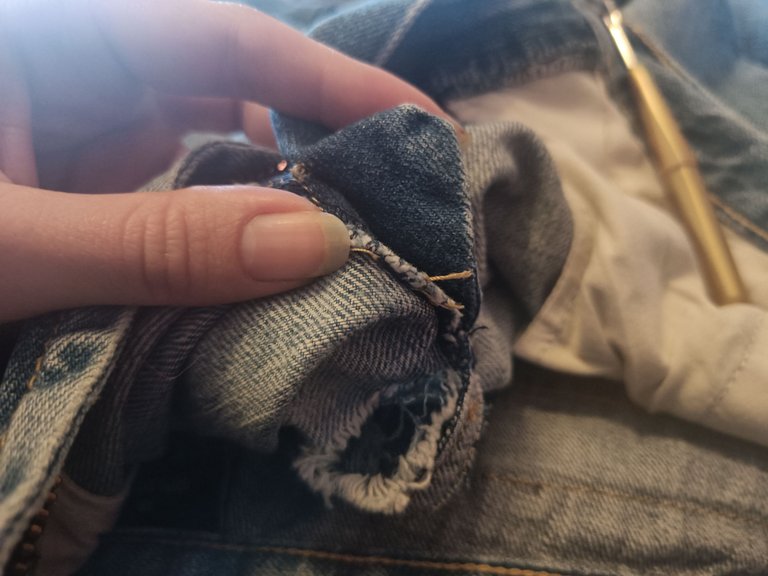 ---
Yeah that's sounds interesting to me..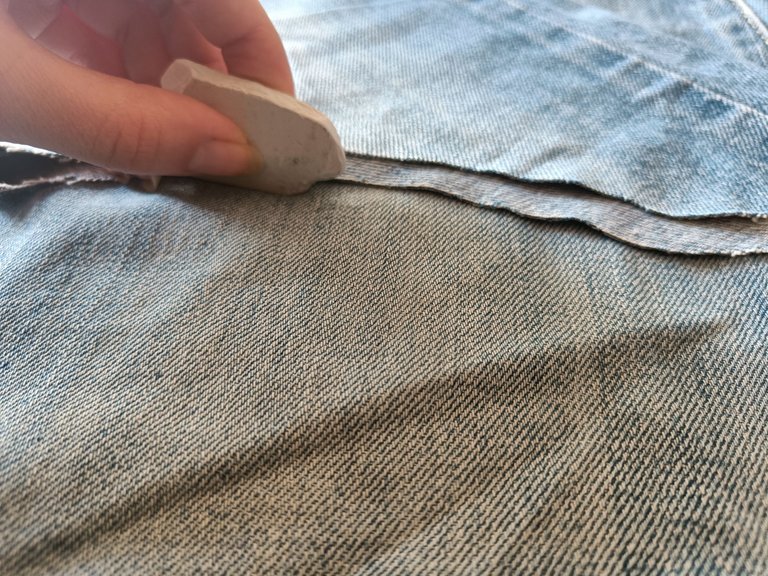 ---
I work freehand without a pattern. Cutted the middle seam of jeans at the waist. Marked the shape of my sleeve also freehand. I didn't want to be tight so some extra volume doesn't bother me at all.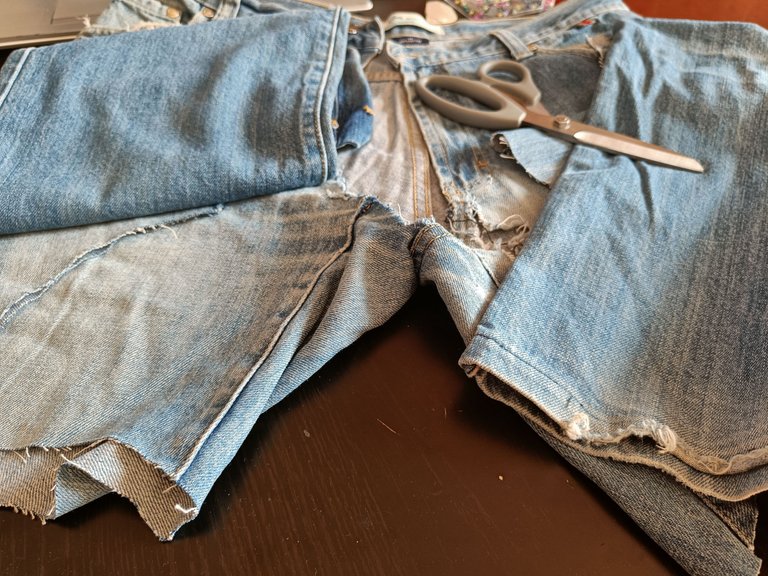 ---
Assembling my sleeves and prepare them for sew.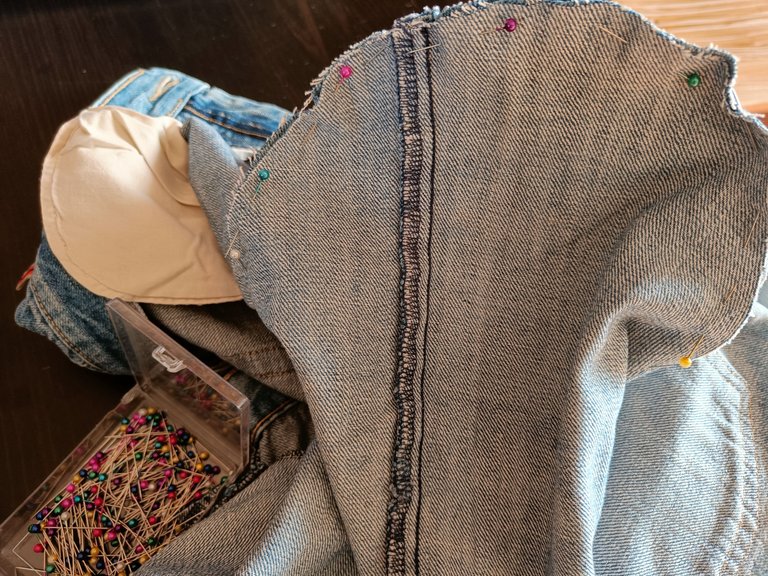 ---
Basically I worked on my serger machine so my seams are strong enough for the denim fabric.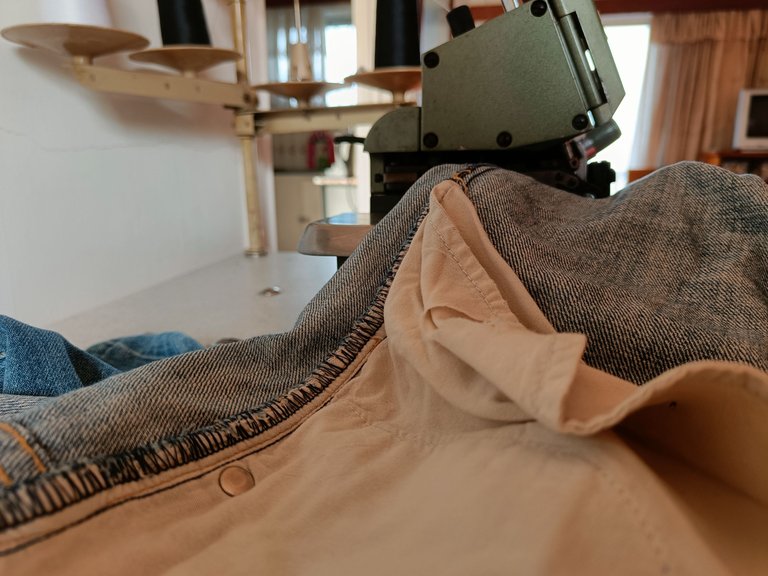 ---
The main jacket is ready. Doesn't really seem like this?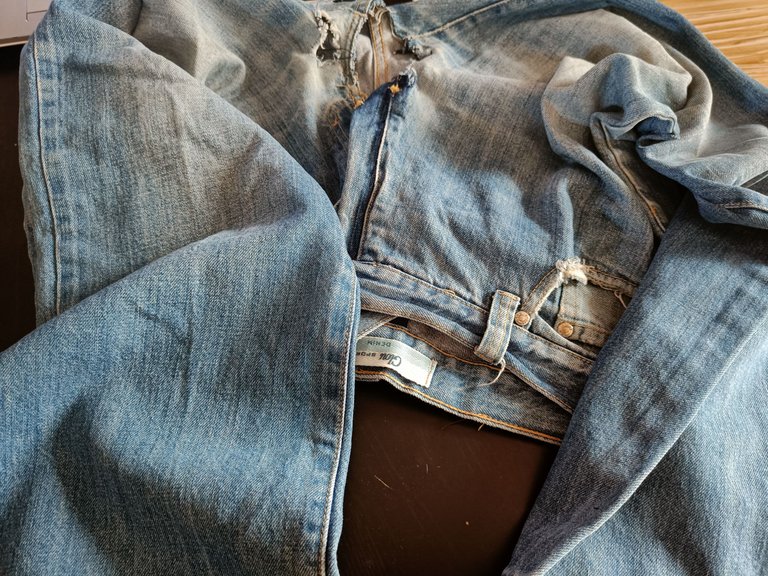 ---
I was thinking about playing with some details on the sleeves. The jeans had kinda wide leg fitting so my new jacket has beautiful bell shape sleeves.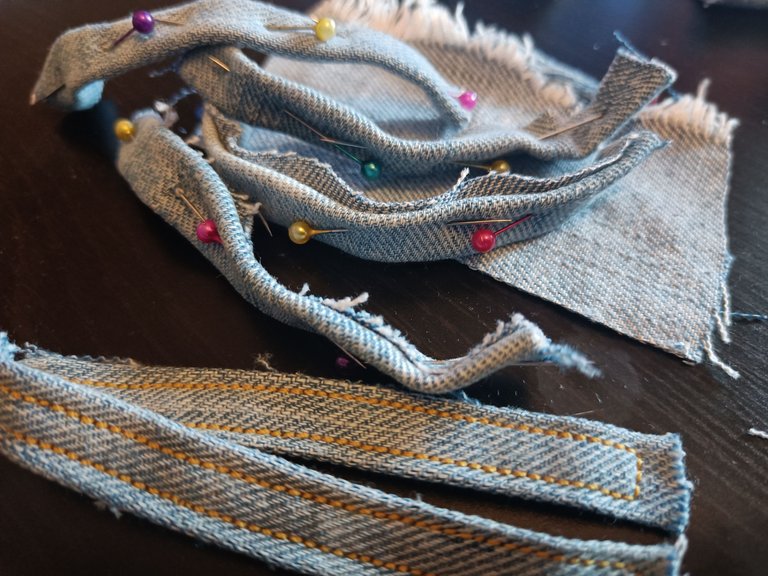 ---
I cut some stripes from the leftovers to create straps and sewed them on the sleeves.
---
I sewed the the staps in order to cross them with a denim stripe and thighen the sleeve at this point. I did this because I wanted to create an extra volume.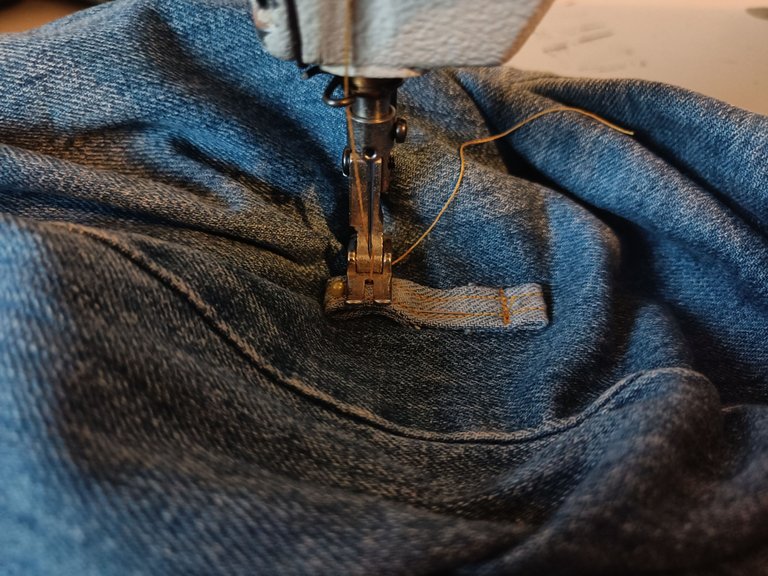 ---
So this is it. My surrealistic denim crop jacket.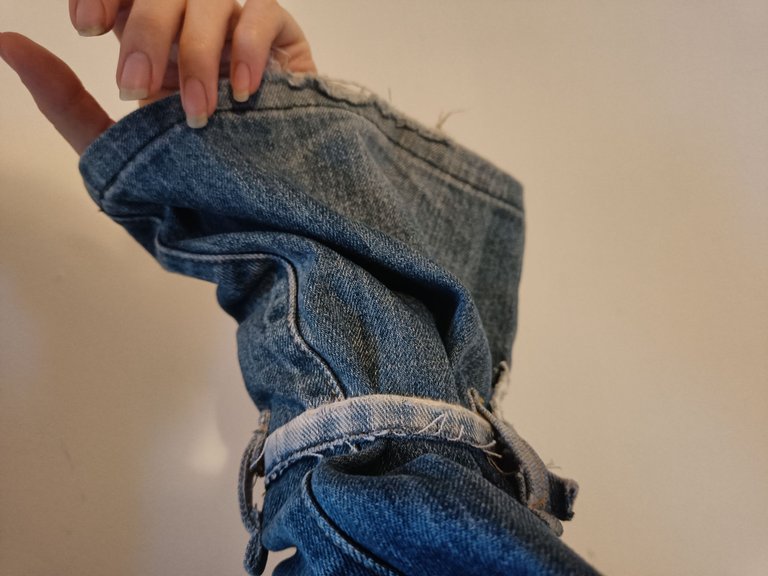 ---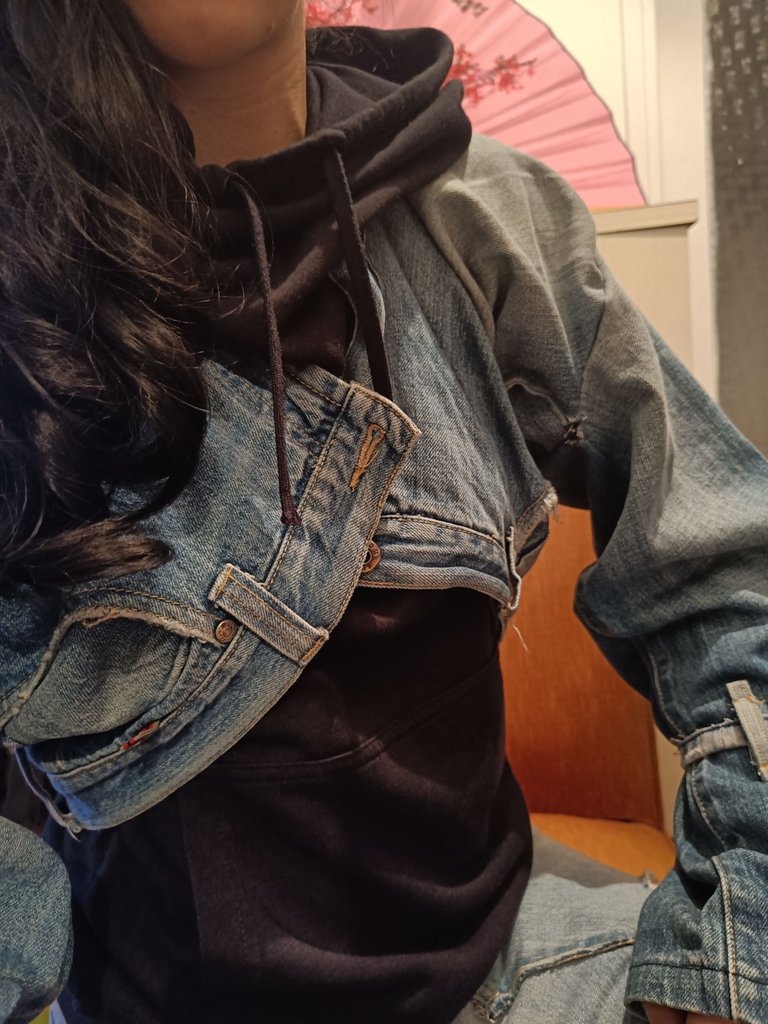 ---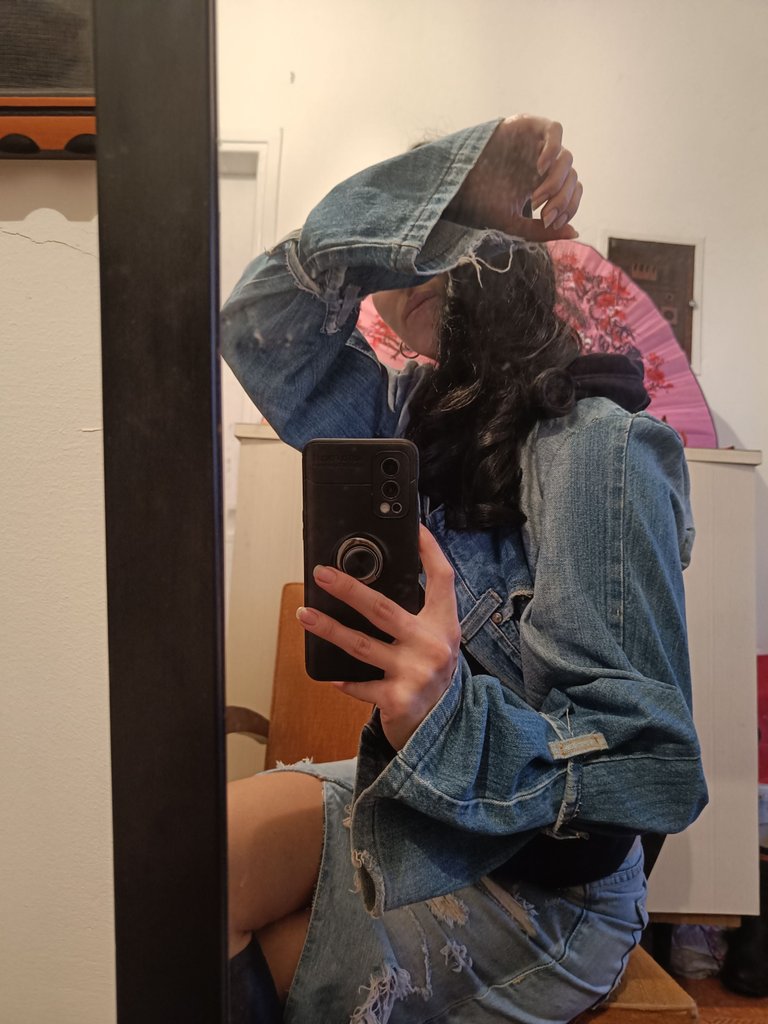 ---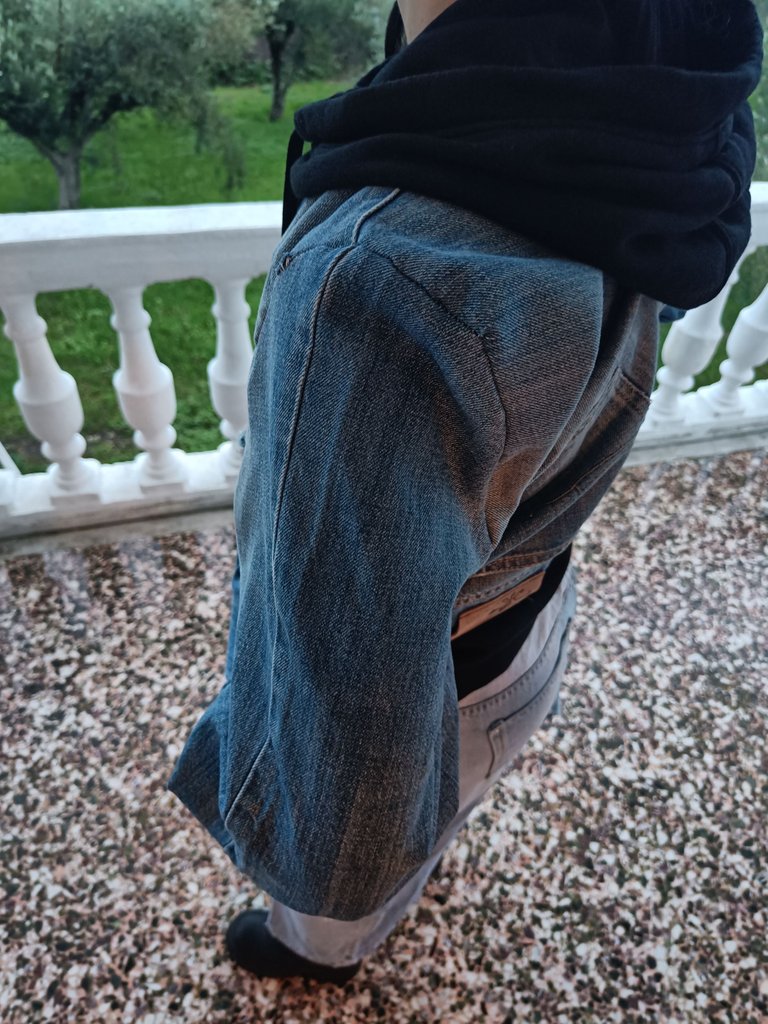 ---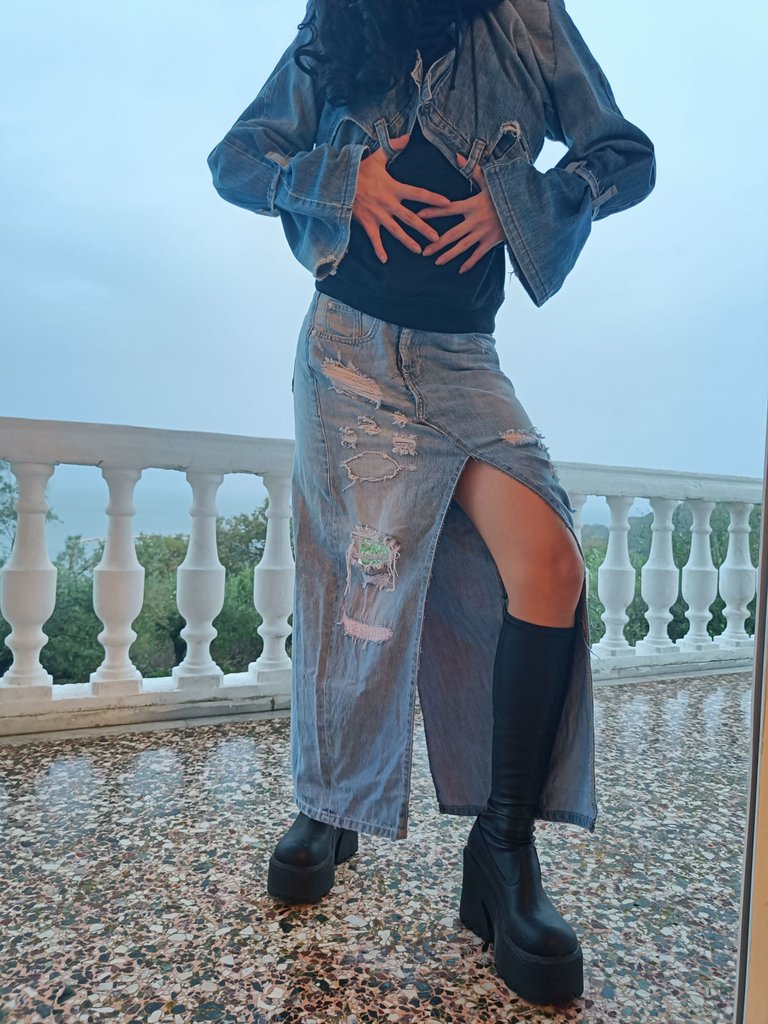 ---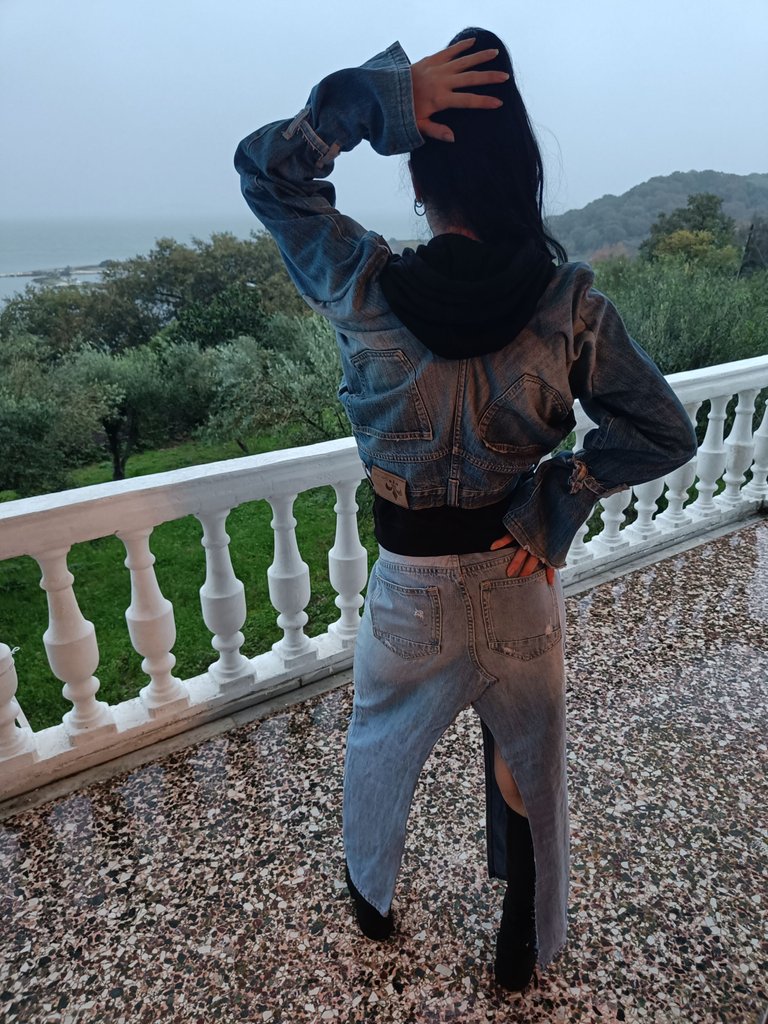 ---
The set that I am wearing is made from upcycled clothes. Feels so good.
You can check my previous denim project about the denim skirt here.
This project has come to an end. I really enjoyed letting myself to try something different out of rules and most of all for letting my imagination free to create every odd or surrealistic idea it had. This jacket is not for sure an easy overcoat for every occasion to wear but it is something you can style with more specific outfits. I love experimenting with contoversial stylings so it is something that I would feel awesome to wear!
Thank you all for stopping by guys, I hope you enjoyed the whole process as much as I do.
Have a great day!

---
---