THE WORLD OF FABRICS // BUYING SUPPLIES
__________________________________Hello Hivers_____________________________________
It has been a while since I last posted a sewing project in the community. The truth is that I left my house to visit my hometown for holidays about 20 days ago and unfortunatelly I am still here because of some works that came up. Holidays were fun, I met with many friends and spent some valuable time together after a long time but the negative is that I can not work on sewing projects from my hometown. I have an industrial sewing machine which means that I can not take it with me where I go, so it has been about 20 days that I can not sew at all. I didn't expect to miss sewing so much, I kinda feel out of my confort zone now and not creative at all.
A few days ago me and my bf @knowhow92 had a two days trip at my favorite city Thessaloniki where we used to live. The main reason of this trip was to visit a big warehouse there where I could buy cheap fabrics for my creations. It is a huge building about 300m² with three floors full of every kind of fabrics. It is actually a whole paradise for people who sew cause you can literaly find anything you can imagine there.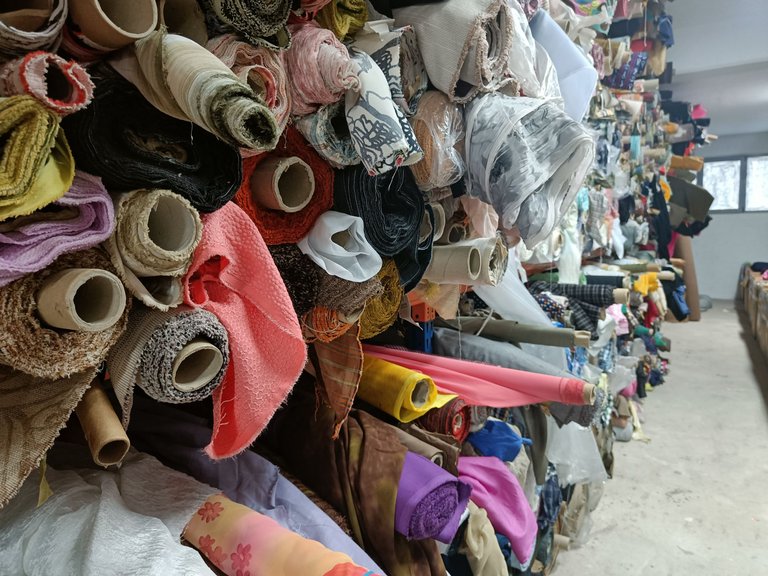 ---
The coolest thing is that you buy fabric priced by its weight, not by meters so for light weight fabrics it is so worth.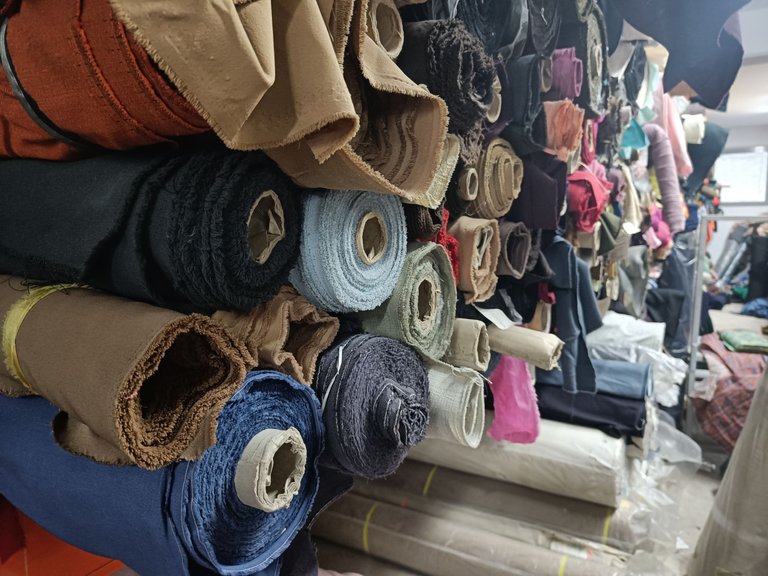 ---
The buisness kinda works self-service. There are only two sellers that you can ask for help with fabric cutting or with pulling the baric rolls but they are usually too busy to find them so I always have my own scissors with me.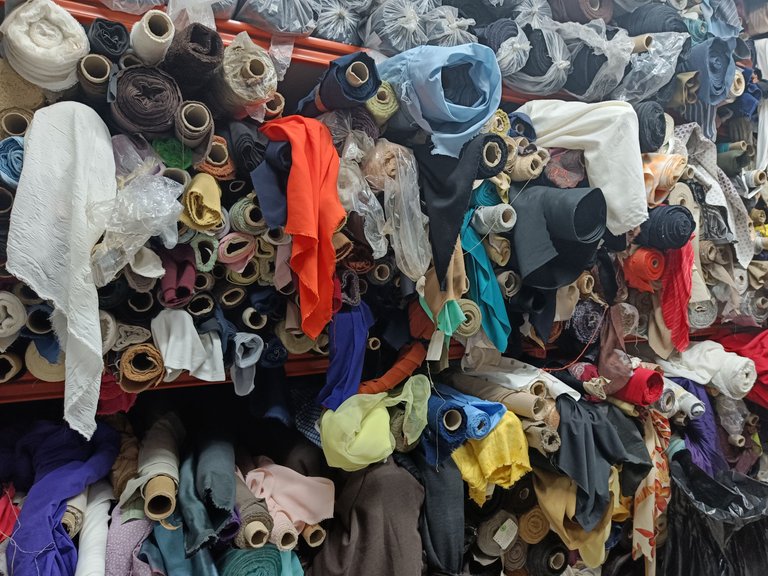 ---
If you are just visit the warehouse for non specific fabrics you will find many awesome stuff to buy. If you are looking for specific fabric like I did you will have a hard time with this. As you can see there are way too much fabrics in every row, summer, winter, elastics, steady, all mixed up so you have literaly to check everything one by one to find what you want.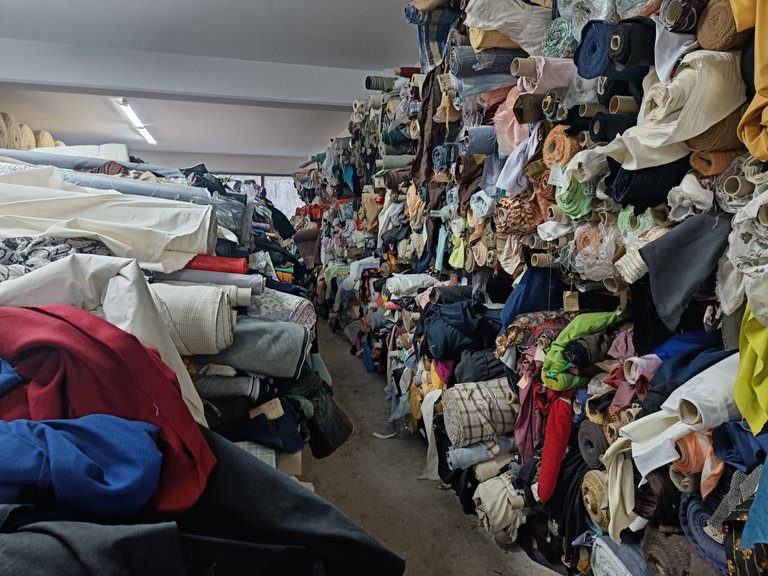 ---
Except from the fabrics you can also find any kind and colors of zippers, stripes and sewing accessories.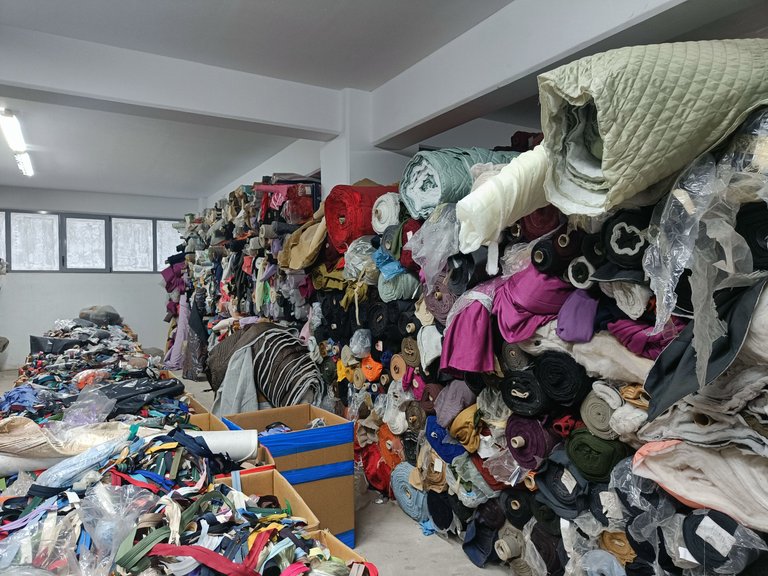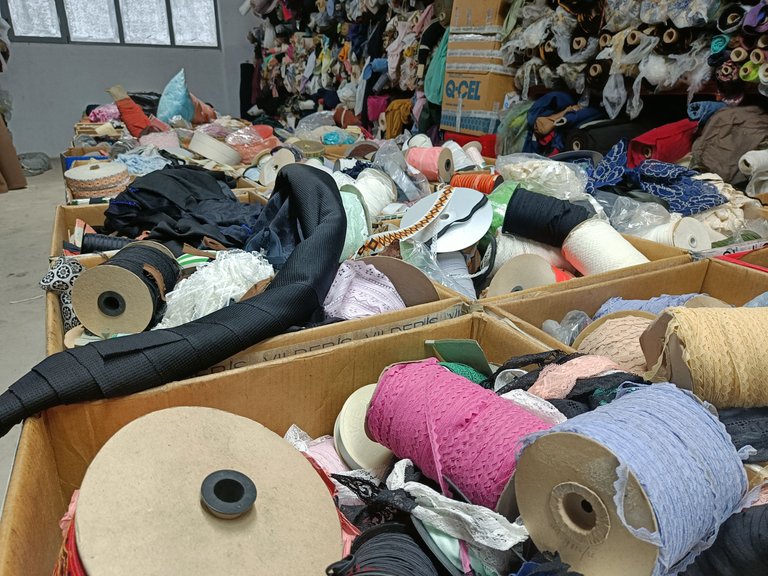 ---
There is also a huge amount of threads in so many colors and styles.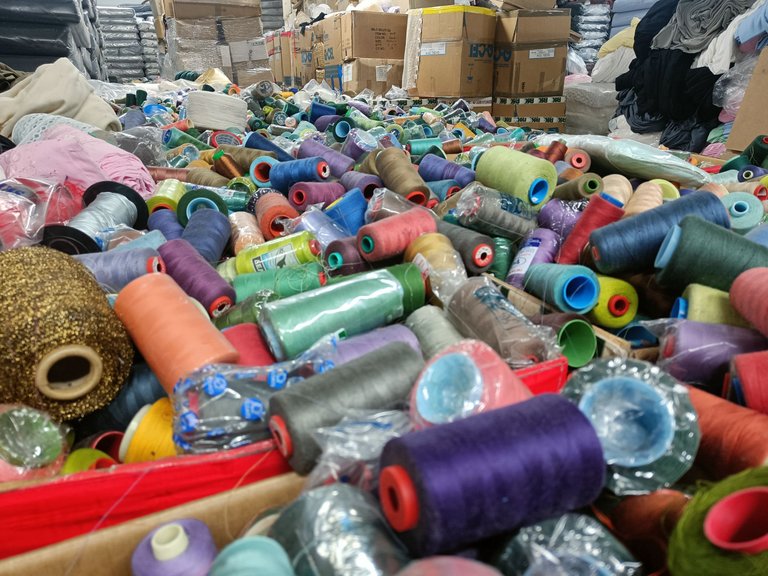 ---
As much as I love this warehouse for it's variety, it is kinda wearing to search for something specific in there. I spend almost 3 hours there going crazy to find everything I had on my list and I can say it was exhausting. Big ups to my bf who also spend these hours in there helping me with the fabrics without even understanding heheh.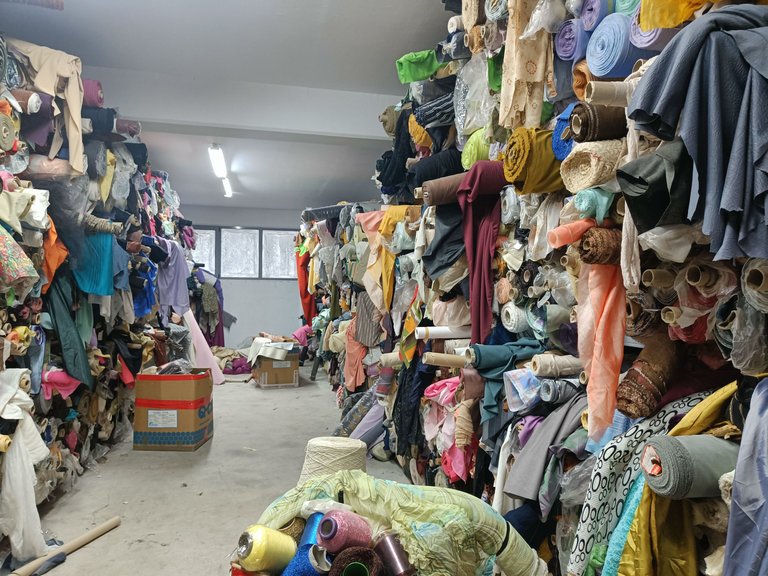 ---
I bought plenty stuff for my next creations and I am super happy after this short trip to the world of fabrics. In a week I will be finally back to my home and my machines so I really looking forward to create new things with my fresh fabrics.
Thank you all for stopping by guys!
Have a great day🙂

---
---