First Ever Gold Rewards--Splinterlands

After staying in Bronze since I started playing Splinterlands early this year. I finally moved up to Silver last week after the change. With so many people moving up, I find silver was actually about the same as bronze,
So yesterday I did my daily quest in Silver 2 and then decided I was only one match away so I jumped to Silver 1 to open the chest.
Today I did the Quest in Silver 1 and did so well I decided to jump to Gold 3 to open the rewards. I had to pull back a rental to get the extra power but it was worth it.
Here's my first day of gold rewards using a quest potion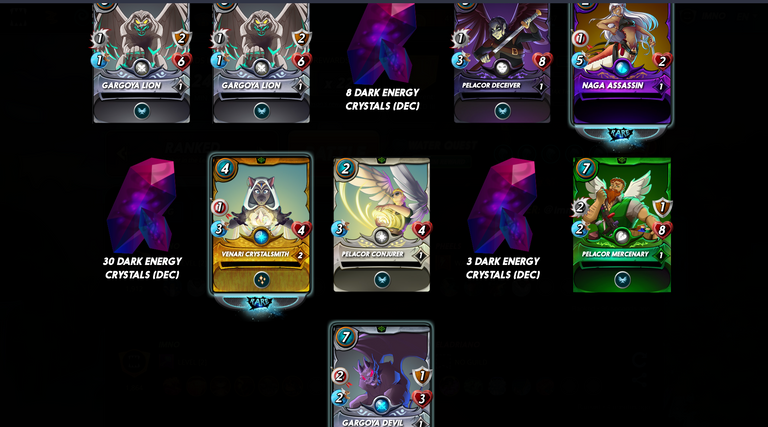 The gold foil Venari Crystalsmith is $21 as I write this. Or course you know I rented it out though (13 Dec). Then I re-rented the card I had to pull back so I could lower my power and drop back to battling it out in Silver 1 tomorrow...
until chest opening time lol.
So I've been battling it out in Bronze 1 for almost a year and getting 6 chests and now with this change, not only am I getting about 30 dec per win but 11 chests. Not a bad deal devs. Thanks for the push :)
Overall a very good and profitable day in the Lands of Splinter.
~$30 from rewards
~$155 from SPS drop
~$165 from rentals
~$350 total
Proving once again that you get out what you put in and that Splinterlands is changing lives.

PS: If you're interested in this journey and want to join in on my success, I'm planning something pretty big I'll announce in a few weeks. Hit the follow button so you don't miss it.
Posted Using LeoFinance Beta
---
---