Is This The backlash of Policies Against New Players?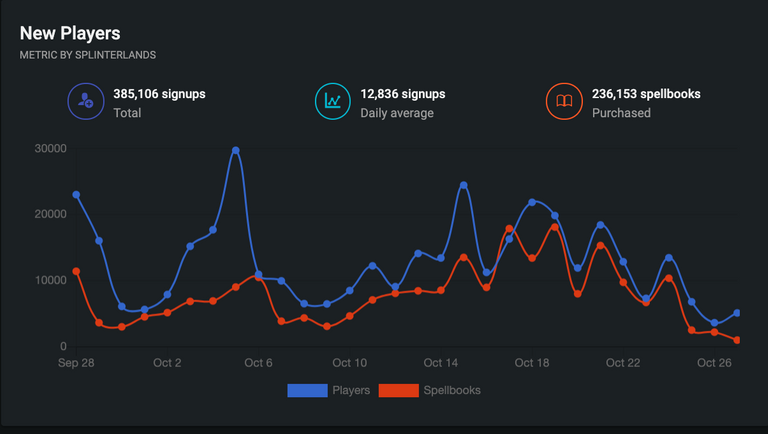 This is going to be a very quick one. With my big move to Mexico coming on Sunday I don't have much time to think about anything enough to have any insight but I did just notice this chart and I felt like I should post it.
It looks like Splinterlands has been crashing a bit on the new player side/spellbook purchases/active accounts/games played this week and its pretty drastic. Spellbook purchases have dipped down all the way into the 900's. While 900 would have been a celebration 4 months ago, today it's a bit of a tragedy.
Similarly, active accounts have dropped almost 100k from their peak last week. Games played looks pretty similar.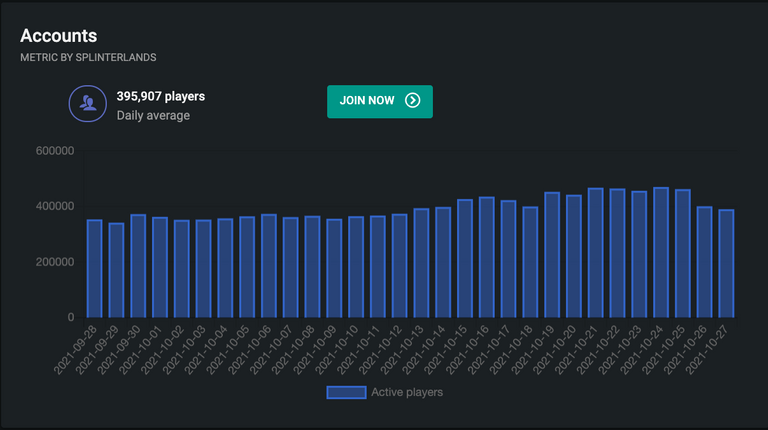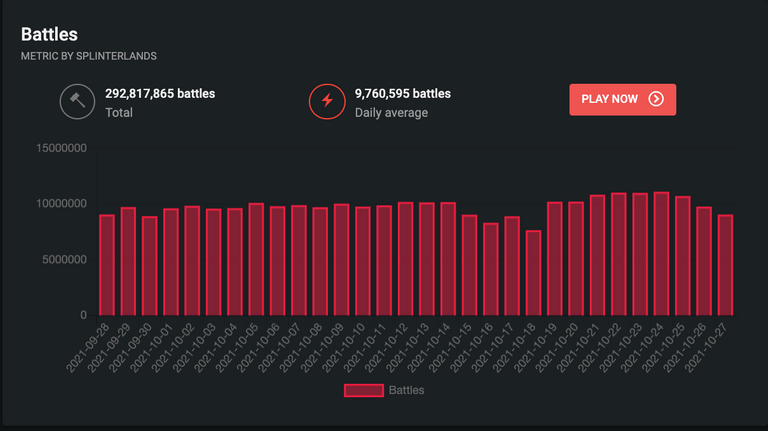 Since I haven't had much time to look at any of this or talk to many people recently, I'm very curious what you all think? Is there a problem? Is this a blip or something bigger? Maybe there have been technical issues?
OK, gotta get some sleep now. Another big day of not getting enough done for this move tomorrow lol.
---
---