Why I Sold All Of My Silver Stack To Play More Games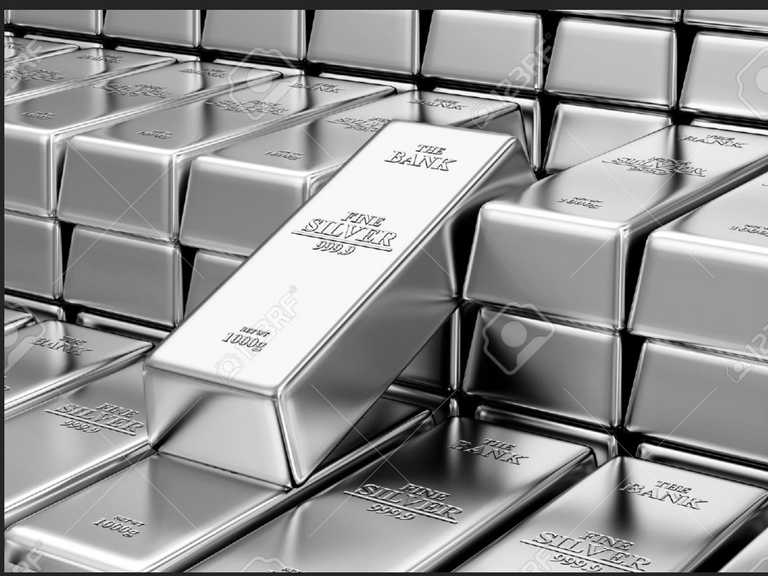 Ever since getting into Splinterlands, I've been cash poor. I have everything I need out of life and I have lots of crypto but to pay my bills I've needed to take my Dec earnings out of Splinterlands.
Besides crypto, which I refuse to sell any of for so many reasons, the only thing I had that I didn't need that I could get cash from was a big ass pile of silver Id been stacking since 2009.
Helping my decision was the fact that I'm moving to another country and I didn't want to deal with trying to get it over the border or finding a custodian for it but that was only a small part of my reasoning.
The main reason was that I believe I've stumbled onto something incredible in Hive and Splinterlands.
Besides my SPS drop, I regularly make at least $150 per day in Dec rentals and while that's not going that far these days in Splinterlands cards, there is so much else out there that this income puts me in an amazing position to take advantage of.
Buying $150 per day in Hive or Leo or SPT for instance will build a whole new income of curation rewards.
Similarly there are all sorts of games and projects popping up all the time where a person with a steady flow of income could start building substantial positions early without having to put any outside money in.
Now I realize money is money and I could just as easily take that money out and put it in the bank so not doing that is basically the same as putting outside money in, but for a little while, I can trick myself into taking some chances I might not otherwise take.
Ultimately, I want to use this opportunity to build a war chest of digital assets all throughout the world of Hive that I'll be able to continue to rely on. When I start to take some money out again, I expect the money being generated from this investment will be significantly higher and more diversified than it is right now.
Now if I'm being honest, it was hard to sell my silver. I'd actually never sold any of it in the 12 years I'd been stacking but I've come to believe that old world assets will underperform digital assets by multiples from here on out and I just couldn't see holding onto it any longer.
So here's some goals over the next little while and some of the things I've already done in the past few days.
First, I doubled my SPT stake to around 40k this week which brings my curation award to about 11 spt. My goal is to 10x that in the next few months.
I also doubled my hive power from around 150 to 300. I have some work to do on this one. I want my curation award to be at least 1 hive. Not yet sure how much HP I need to make that happen.
I got up to 100 Utopis. When I posted a while ago asking for token suggestions someone gave me this one. I checked it out and I love the dudes hustle so I bought in. I'd love to get this up to 500 and reassess from there.
I bought a few Beta Epics and Legendary cards in Splinterlands I thought were underpriced a tad.
I got into the Rising Star game and picked up 24 packs to get started for 100 hive.
I bought my first 700 1up tokens. I wanted to buy more but its run up pretty quickly and I think it might give a better entry. Not sure but I just didn't feel right loading up too much.
I bought 35k LVL tokens from Psyber x to start a stash on what might be a pivotal game for hive. It honestly doesn't sound like my type of game but that's no reason not to invest a little.
I bought some more packs for dCrops and then got overly excited and opened them. I'm really bad at not opening packs lol.
I bought some SPS because I was going to be just shy of 150 packs presale.
I bought some BEE tokens because I gots plans.
I picked up some random miner tokens just to see what that's all about.
And finally I just collected some more DEC to increase my SPS drop.
Not too bad for a bunch of shiny rocks that I never really even look at. Ultimately, I think it's going to be one of the most important investing and life decision I'll make.
What about y'all? Are you all in on crypto and digital assets? Do you see a reason to hold physical assets like gold and silver?
Posted Using LeoFinance Beta
---
---