EXPLORING THE MAJESTIC ISLAND OF SIQUIJOR, PHILIPPINES

Siquijor is one of the 7,107 stunning islands you may visit in the Philippines, and it is undoubtedly worth your time. The gorgeous province of Siquijor Island is something you should experience if you love the outdoors or someone who loves to wander to new places.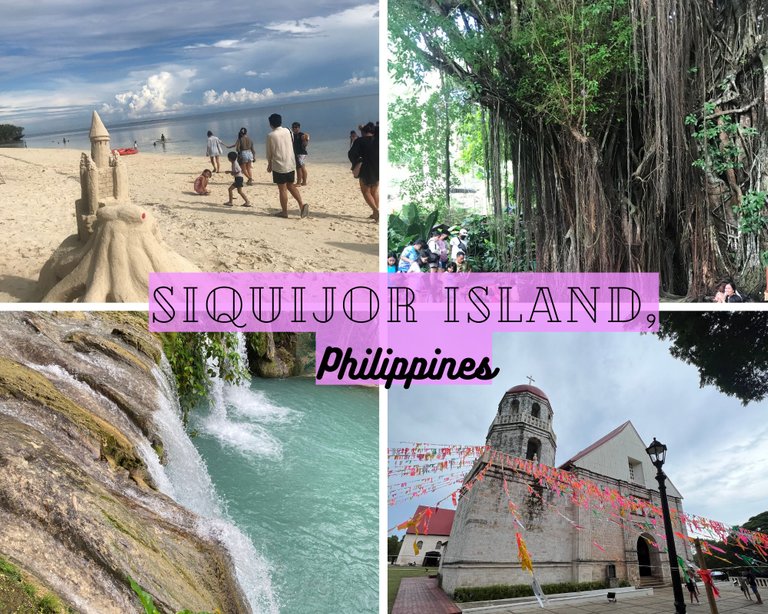 Located in the southeast of Visayas, this place has been on my bucket list of travel destinations, and let myself bejeweled by the beauty of the place. Glad I had that list ticked off this year. Among the many striking stories we heard about this place, the things about witchery, potions, faith healings, and some other black magic are what most people still associate with Siquijor. True enough, there were some people's testimonies regarding that but we can only believe in things we see and personally experience, so long as it does not harm people. Despite that, it didn't stop us from wanting to experience the regal, mysterious, and untamed Siquijor.
Together with my relatives and friends, we planned to go to Siqujior for a weekend trip. Glad I have this tribe who are also cool with spontaneity; we didn't prep any itinerary and only planned to stroll and enjoy the place.
We traveled to Siquijor by sea. You can also travel by air because there are airlines that offer trips going to Siquijor, but we opted to just cruise since it's more convenient for us given the wharf is only kilometers away from home. Also, the boat fare is way cheaper than on the plane. Several shipping companies provide excursions throughout the day, so get the ticket at the period that suits you most. The amount of time it takes to go to Siquijor might range from 45 minutes to two hours, depending on the sort of ship you use. From our place, we only took a bus ride for an hour and a half going to Liloan wharf where we can ride a direct boat trip to Siquijor. We took the direct trip at midnight with approximately 3 and a half hours of travel time; arrived at around 3 A.M quarter to 4 A.M. From the wharf, we walked to the highway where we waited for our ride going to the house of our friend's relatives where we stayed for free.
It was still dark. We waited for almost an hour before we were fetched by our friend's uncle, maybe because he was still sleeping when we arrived which is also understandable since it was still dawn when we docketed. We sat by the bench on a highway and later noticed that we were in front of a balete tree. One friend who maybe has an opened third eye said he saw a big black element which he referred to as a "Tikbalang". We just shrugged that off and thought of maybe our friend was having an illusion caused of no sleep.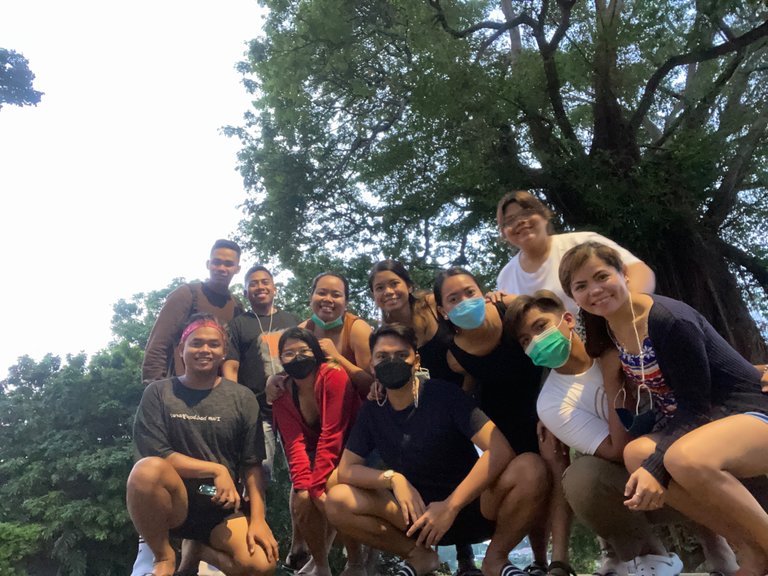 (We got bored and so we posed for a photo. Right behind us is the balete tree where our friend said he saw that "tall, dark and unidentified" creature)

(Behind me is the balete tree. Are you seeing something?)
Our ride arrived and went straight to the house of our friend's uncle which was like 4 - 5 kilometers and took a rest before heading to our Siquijor day trip. Siquijor is just a small island and can be toured for a day so we made sure we can make the most of that trip. We had our breakfast cared of by the host and changed clothes ready to roam around Siquijor.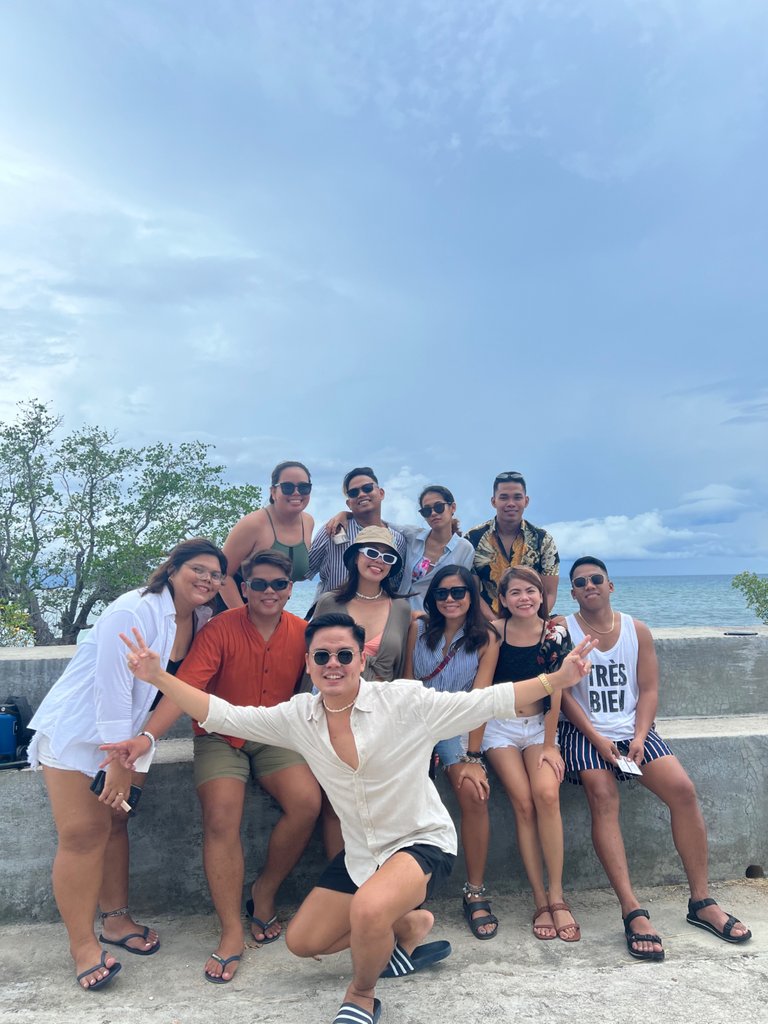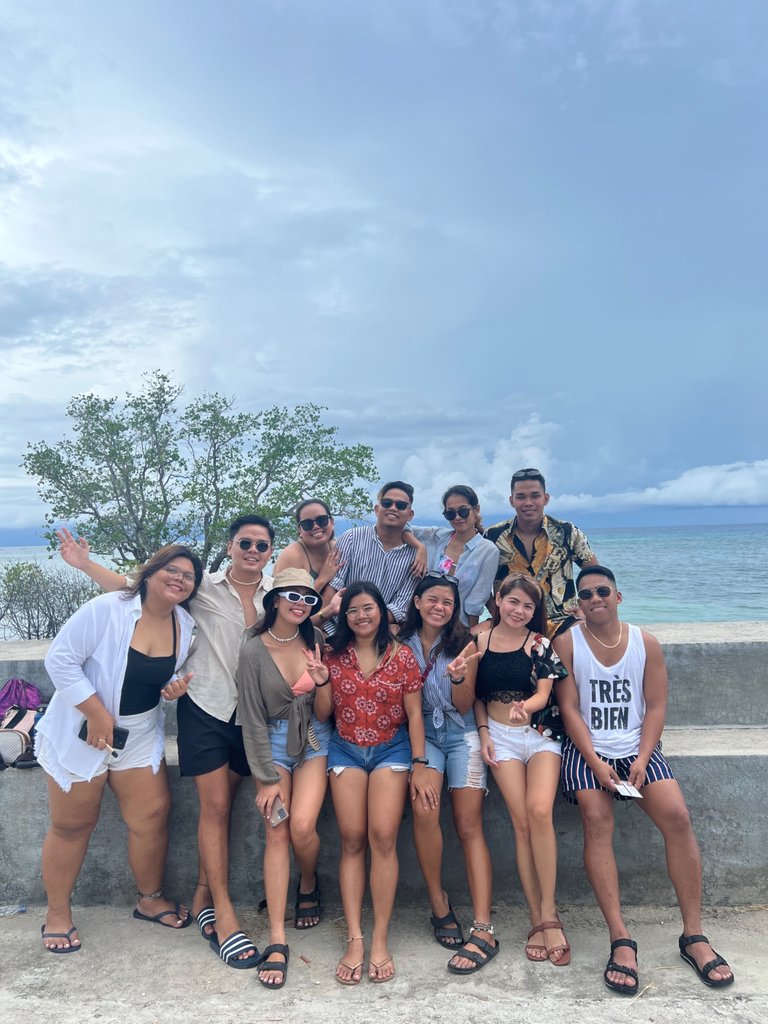 (Took a group picture before we head to our first stop. This beach front is just across the house where we stayed)
Salagdoong Beach 🏖️
First stop, Salagdoong Beach. The first thing you'll notice when you come here is the serene sea view. People who'd want to relax will love to come here. But when we went there, only limited facilities were operated since they were still fixing the damages when Typhoon Odette hit the place. They also have a cliff diving spot which we loved to try yet that, too, was unoperational hence, we just posed for a groufie.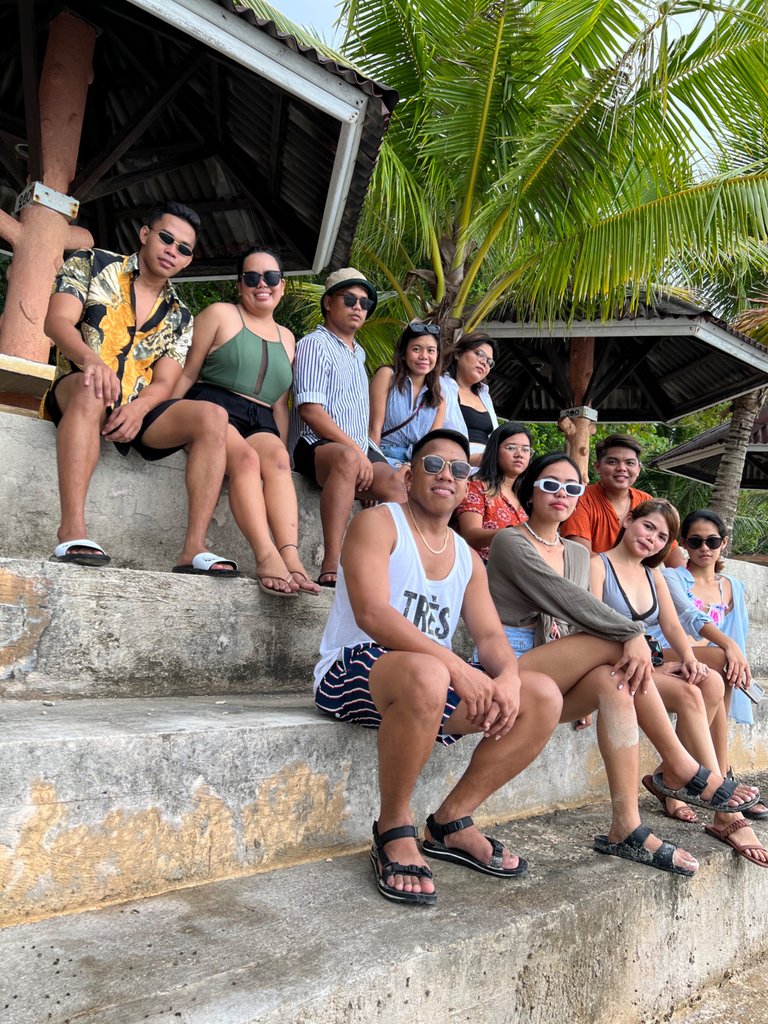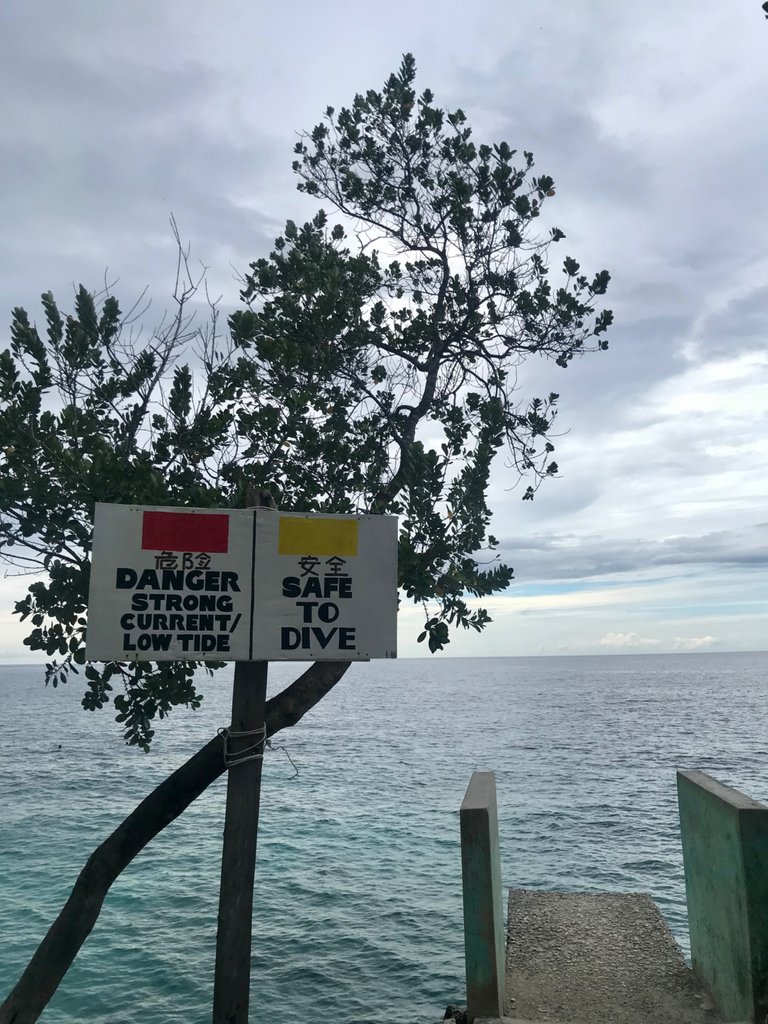 (This site is the where guests can cliff dive)
Lazi Church ⛪️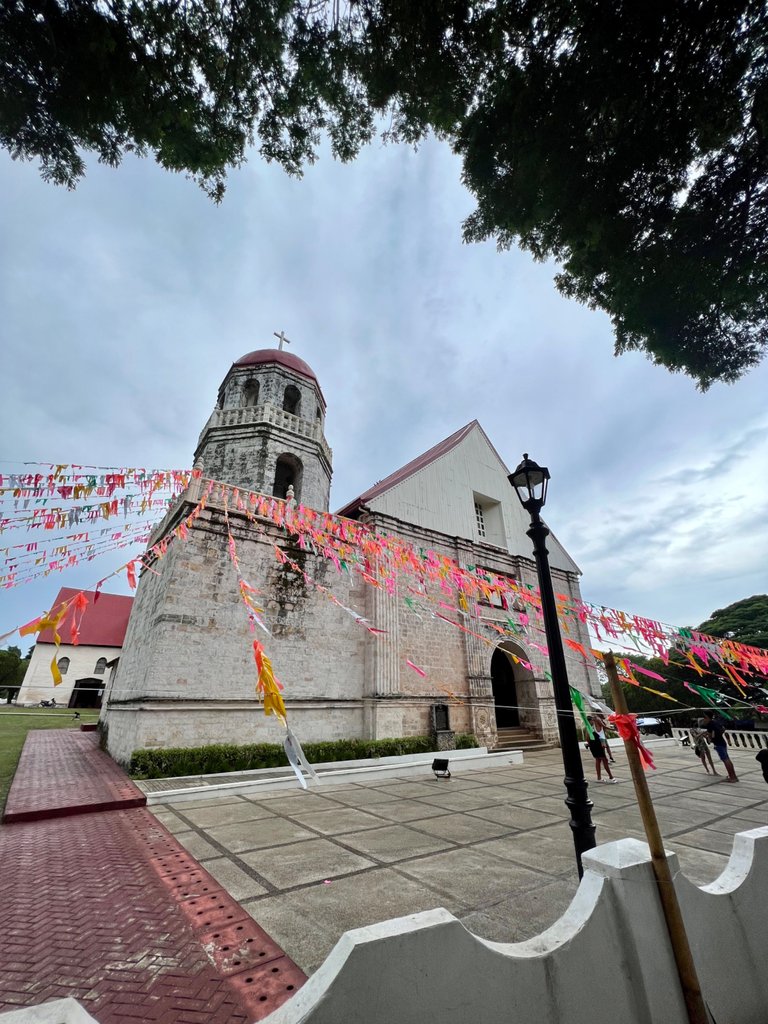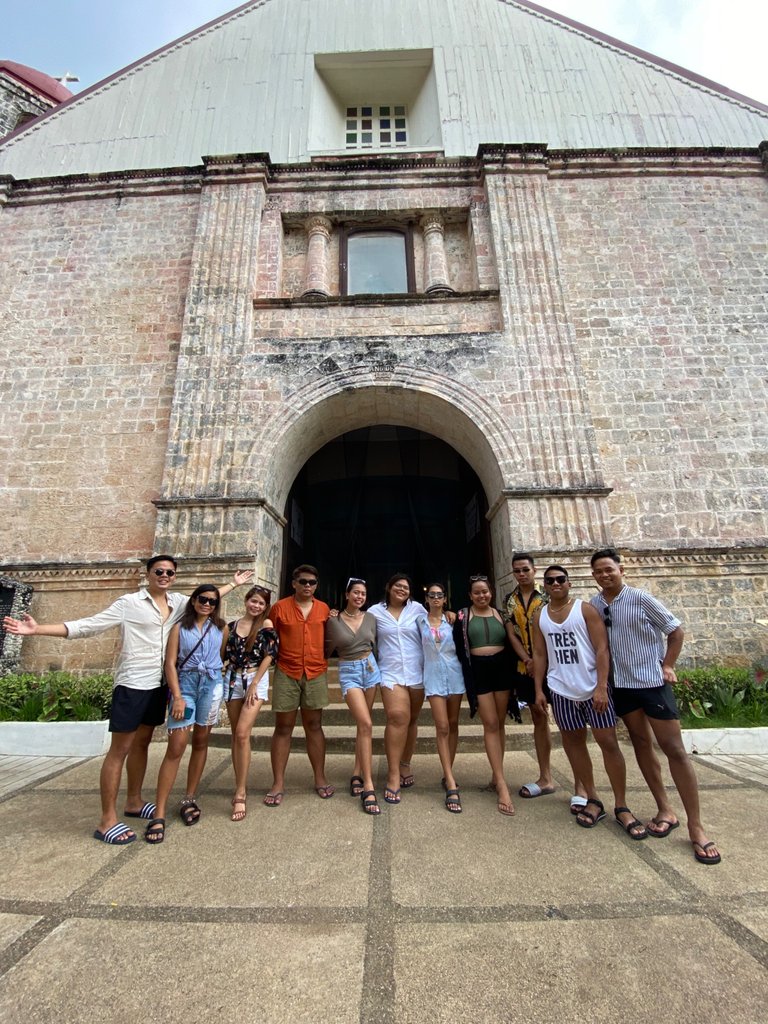 The San Isidro Labrador Church also known as Lazi Church - this historical church had become one of the tourist destinations of Siquijor. Its facade was made with rocks and obviously is one of the oldest churches in the country. Fronting the church is the San Isidro Labrador Convent. The convent was across the church and you'll see how big this ancient building is. I love that though these structures are many years old, you'll notice how they preserved and taken care of it because it doesn't look like an old building.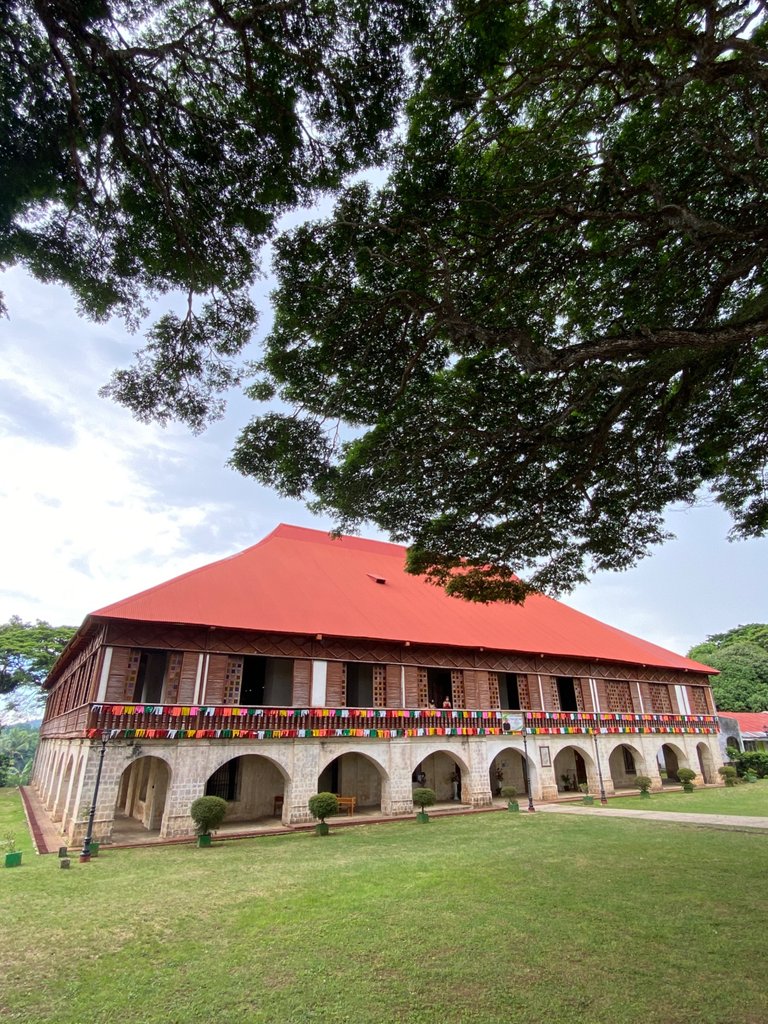 (This is the convent just in front of the church)
Cambugahay Falls 🍃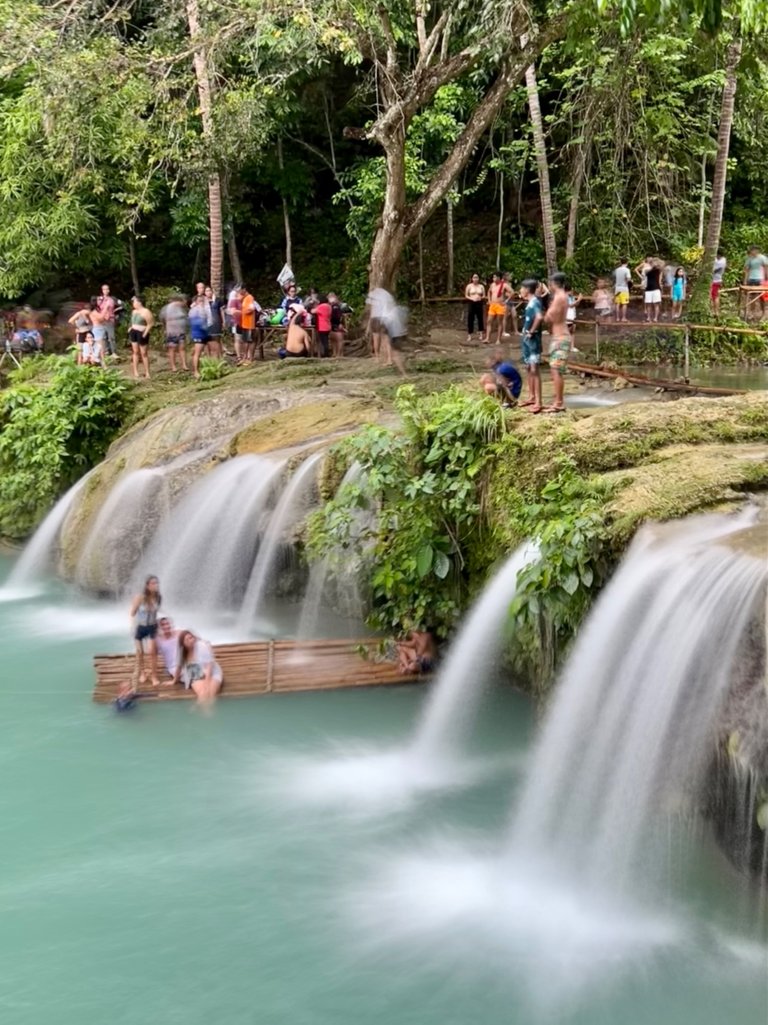 From the church, we went straight to Cambugahay Falls. This is one of the country's most visited waterfalls because of its warm, clear, and crisp water that comes from natural springs, rainwater, and water storage areas. We walked down almost a couple of hundred steps to get to the falls but getting to see the beauty and basking in its freshwater made it all worth it. Though the path was a bit slippery when we went there because the rain sprouted, I still saw many tourists come and go to the place. It also has different levels but we opted to stay on the first and second levels.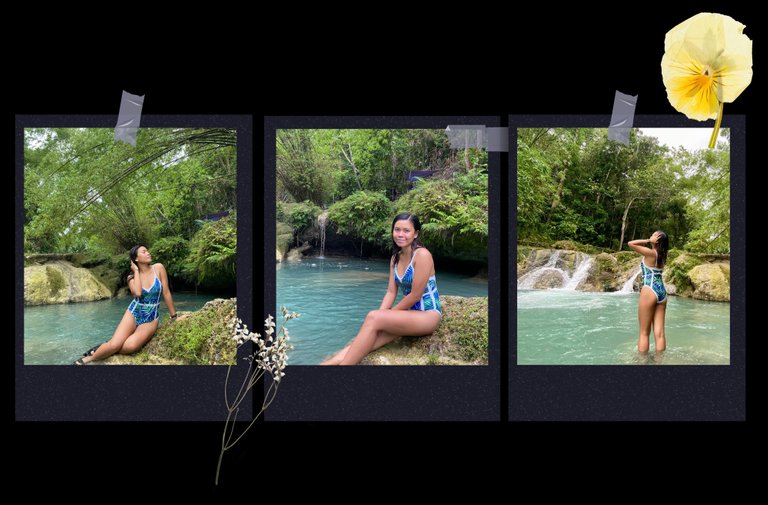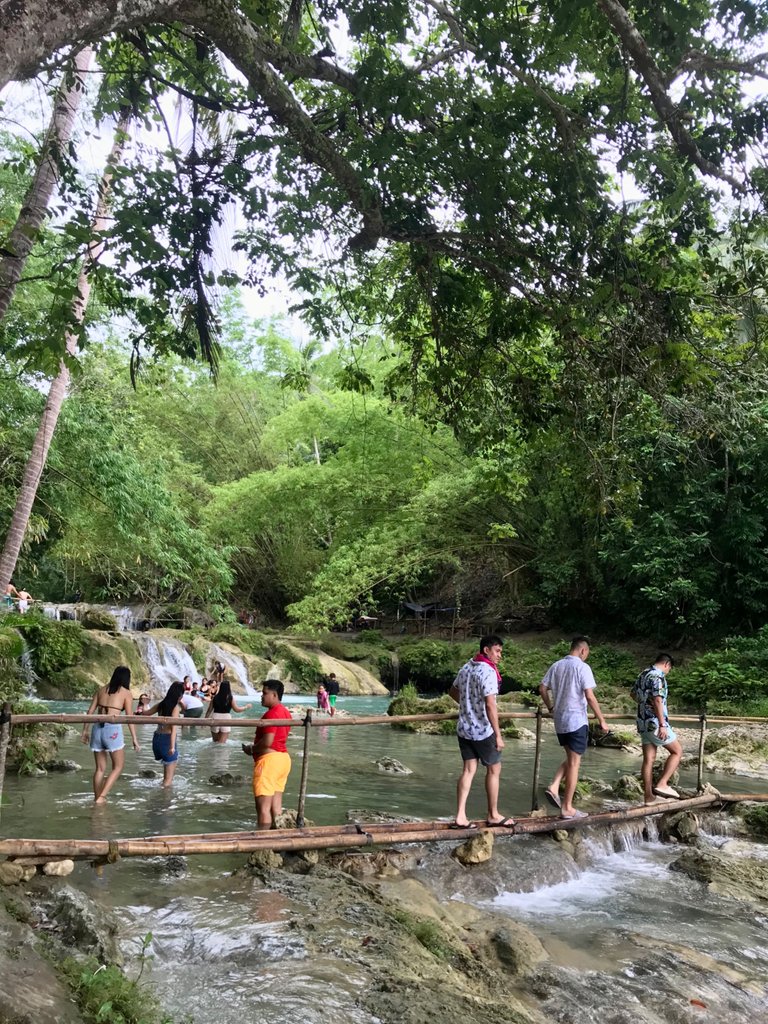 Cambugahay falls is also a famous spot for some Tarzan swings. Adrenaline junkies as we are, we didn't miss trying the swing. Paid for just Php 50.00, you can swing as many times as you like.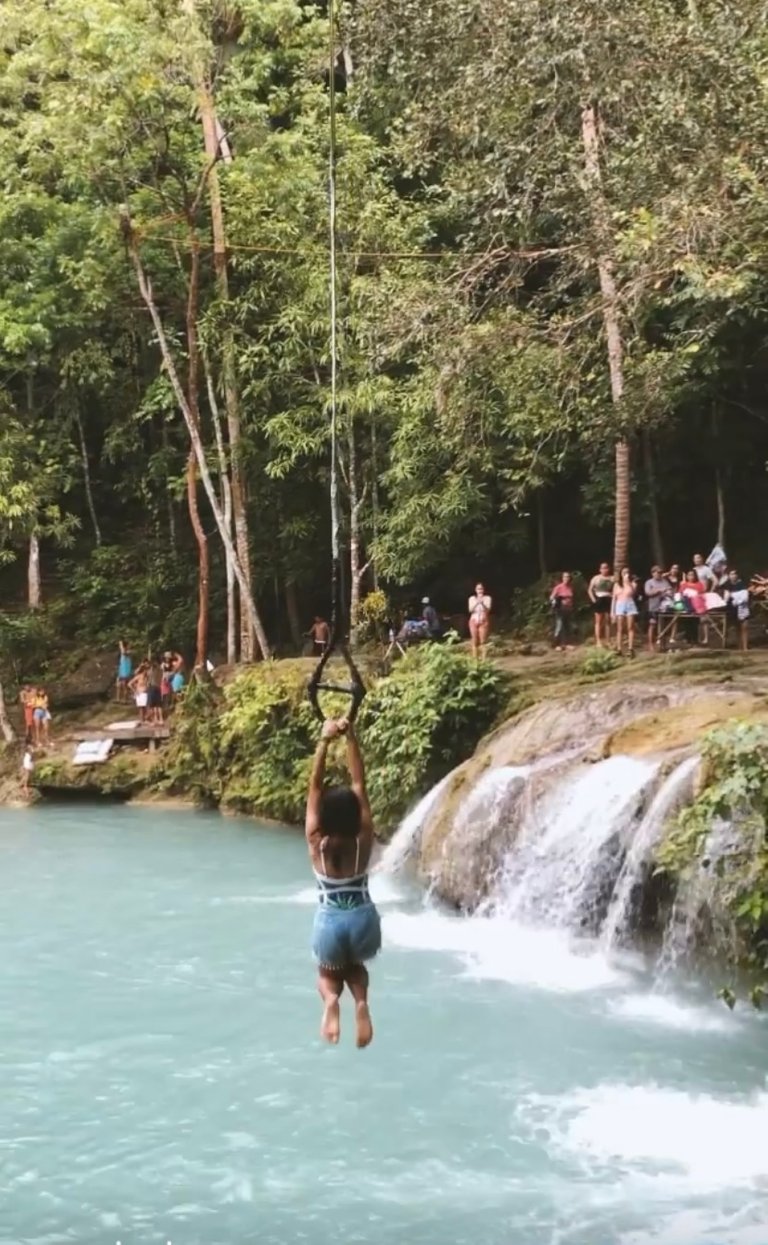 Balete Tree 🌳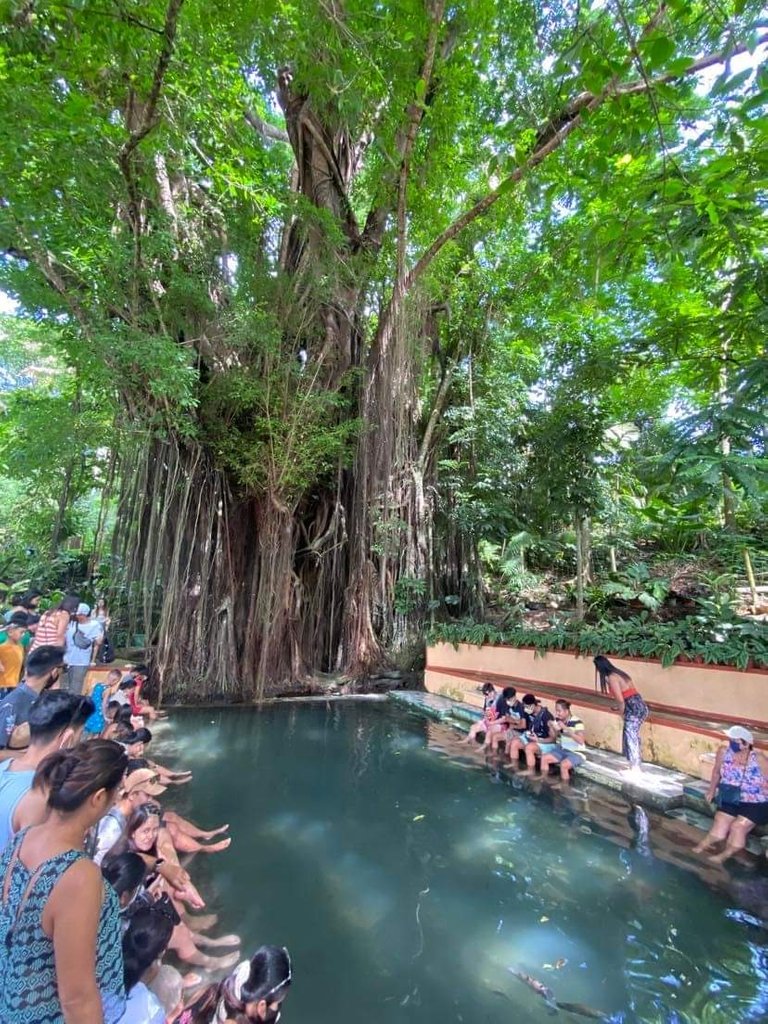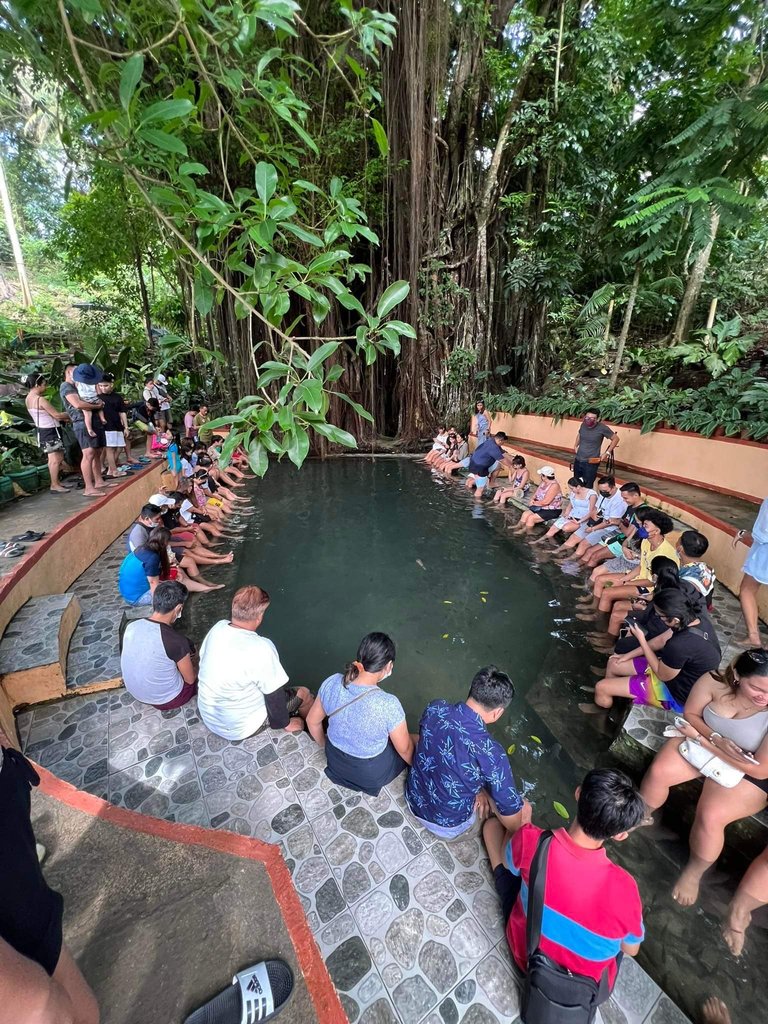 After the adrenaline rush, we decided to proceed to our next destination. But first, lunchie. We traveled going to our next destination which is the Balete Tree. Conveniently, there is a dining place just beside where the Balete Tree is. So we ate first before setting foot on the famous spot.
The restaurant which they named Baletebistro is located beside the famous Balete Tree of Siquijor. It's nice that they commercialized the place because it has become a one-stop venue for tourists. There, you can already have your lunch after the mid-day trip from other spots and can buy pasalubong items as well. They have stores where you can buy Siquijor engraved keychains, magnets, wallets, and even potions which I am not surprised about anyway; it's not Siquijor without those. lol 😂✌🏽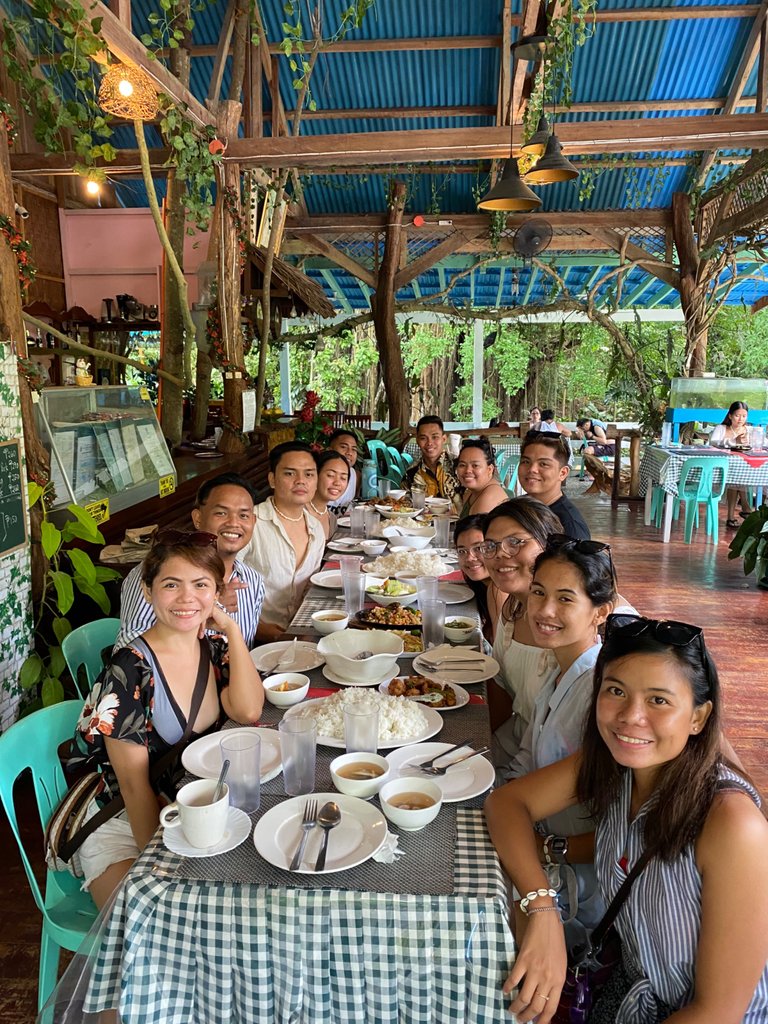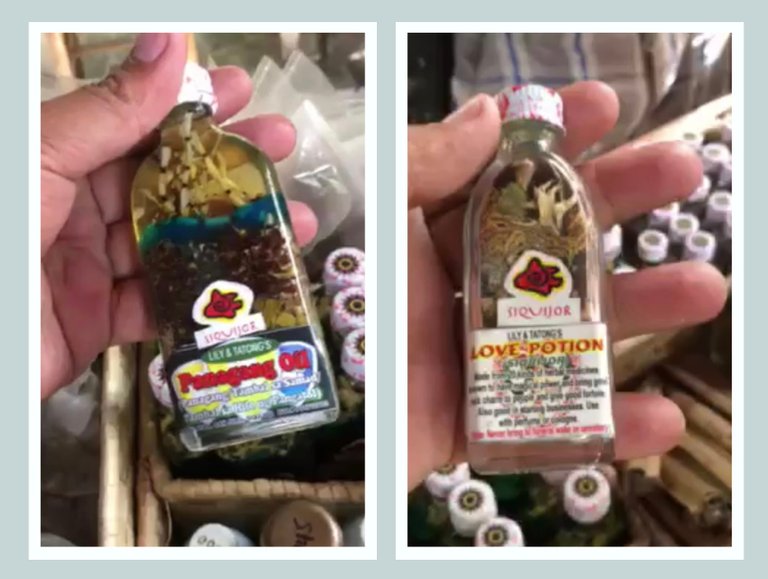 (These were just some of the potions they sell)
After we had our lunch, we bought pasalubongs first before entering the Balete Tree where we experienced mini foot spa/callus removal brought to us by the fish. The ancient Balete Tree is said to be the place where the locals used to do their laundry way back then.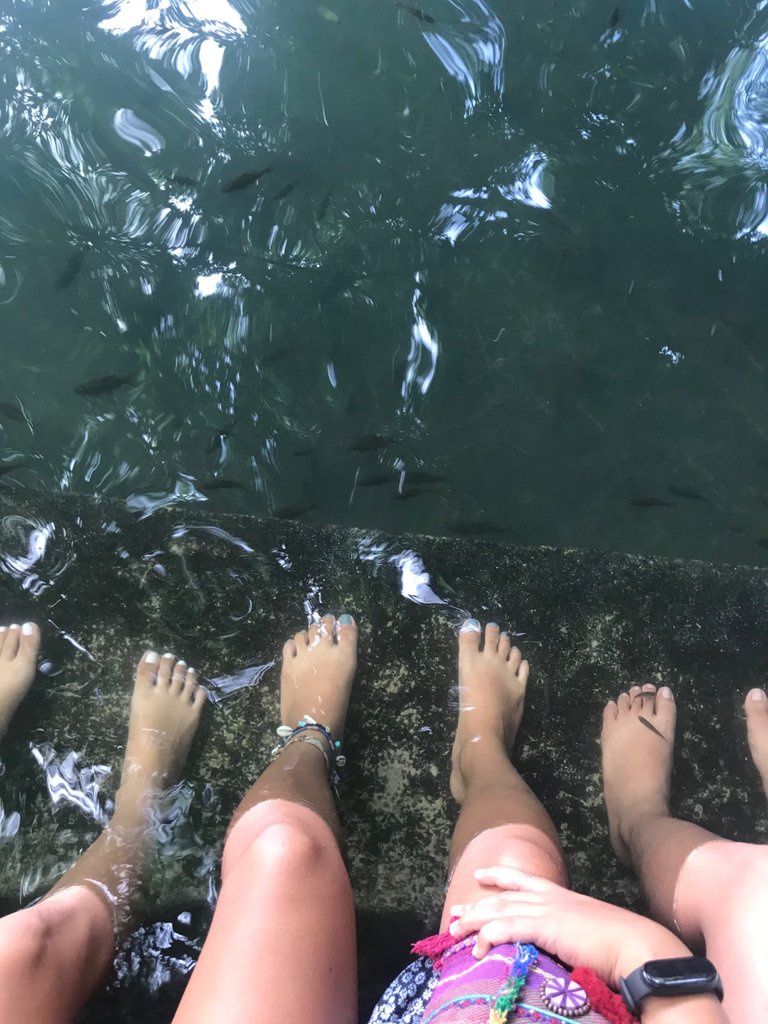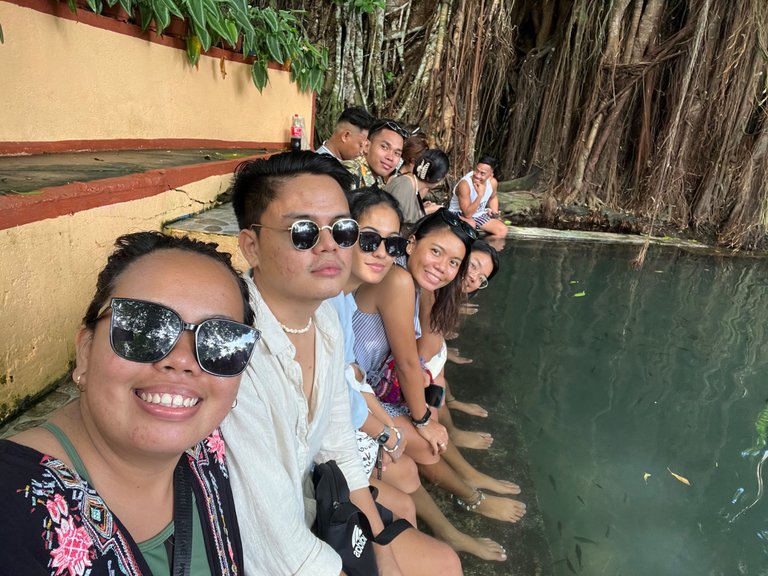 Paliton Beach 🏝️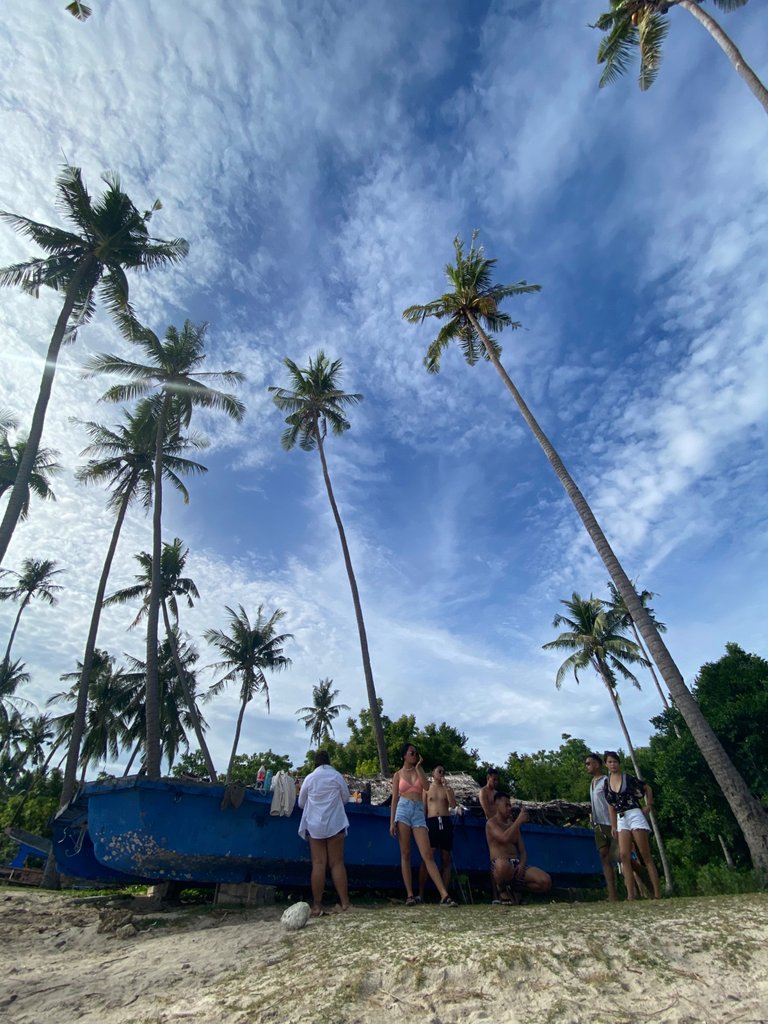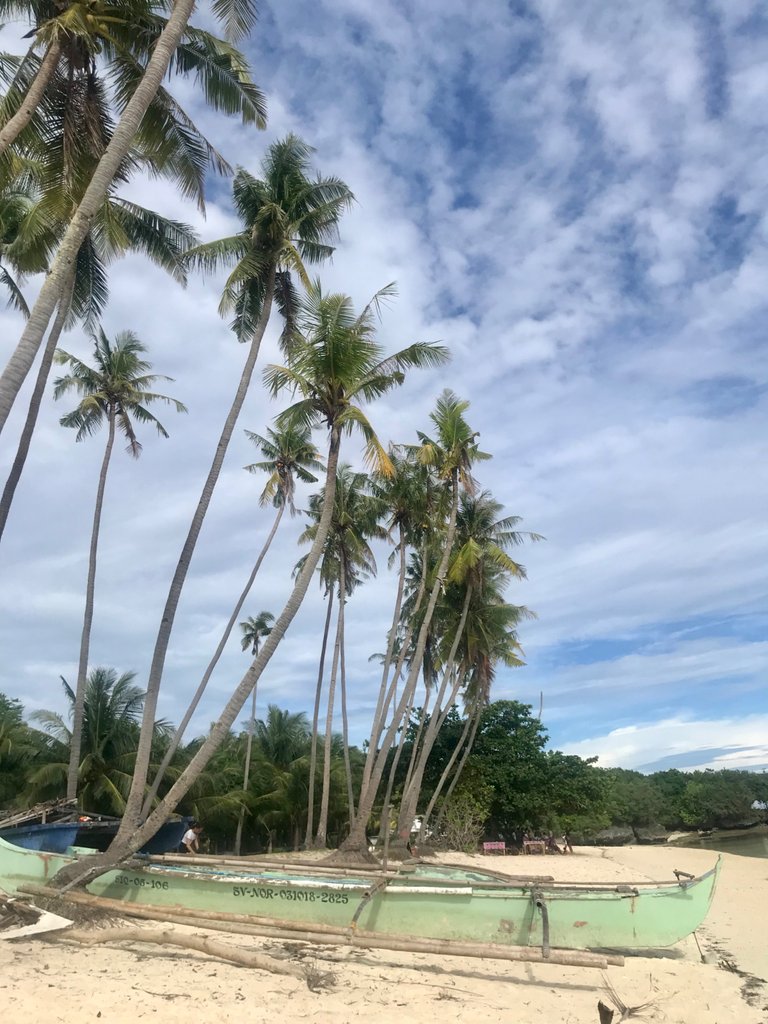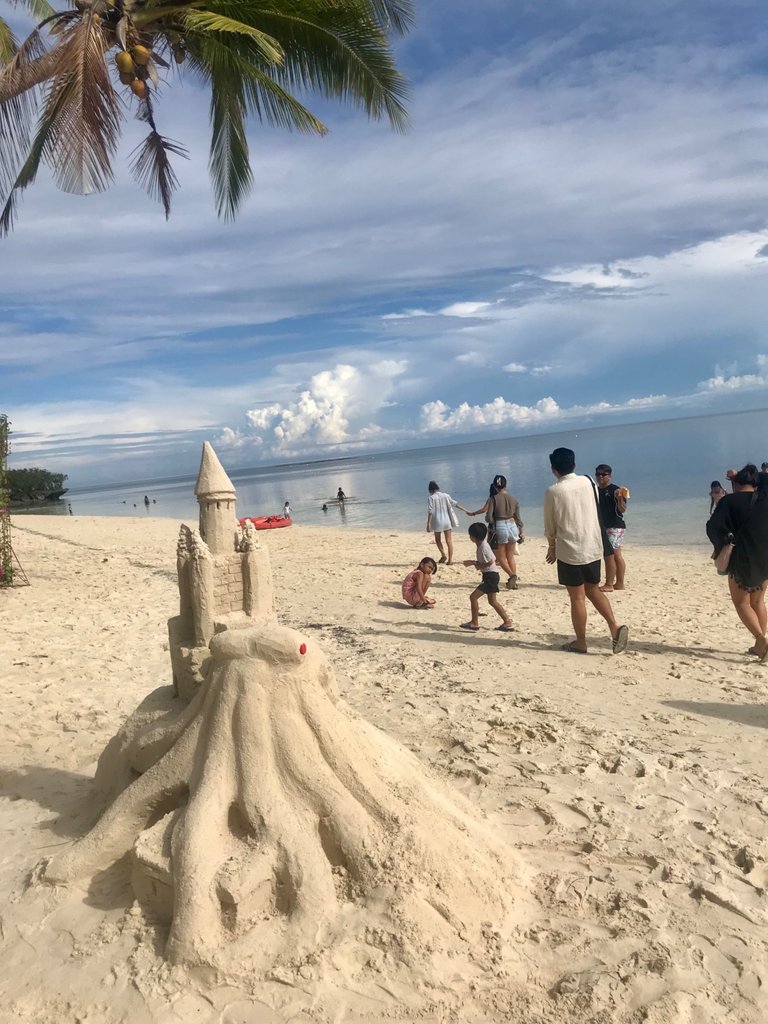 Our last stop, the Paliton Beach. Known for its white sand and crystal-clear turquoise waters, this beach has become one of the most visited destinations in San Juan, Siquijor. As we arrived, we were welcomed by its view with swinging coconut trees and an undeveloped but endearing beach scene. We just laid in the sand, then swam in the waters, and enjoyed the snacks while waiting for the sun to set. Unfortunately, the sun was not visibly clear when it sets because of the thick clouds that covered it. Nevertheless, we were still amazed by the dusk rays which capped off our 1 day trip to the magnificent place that is Siquijor.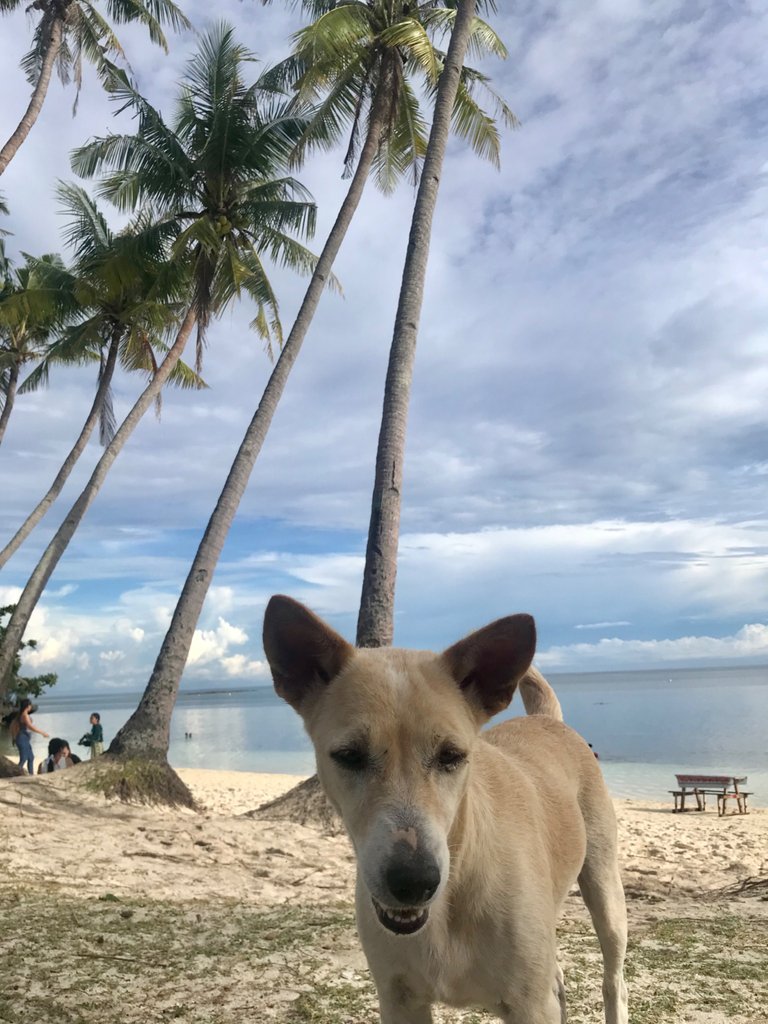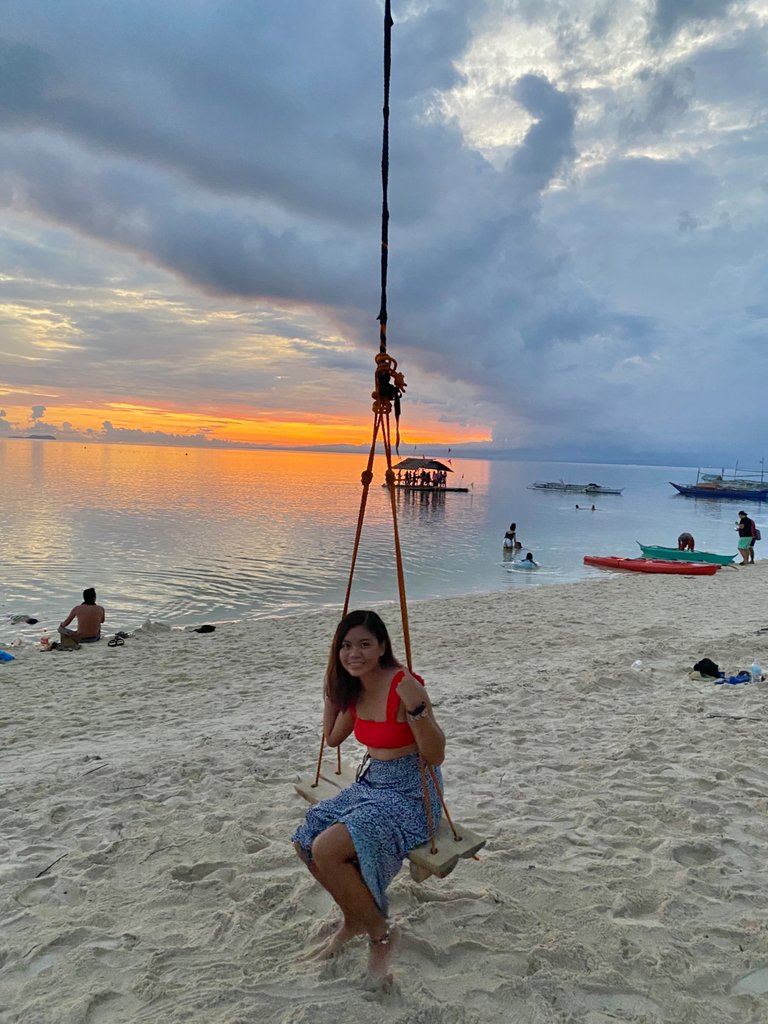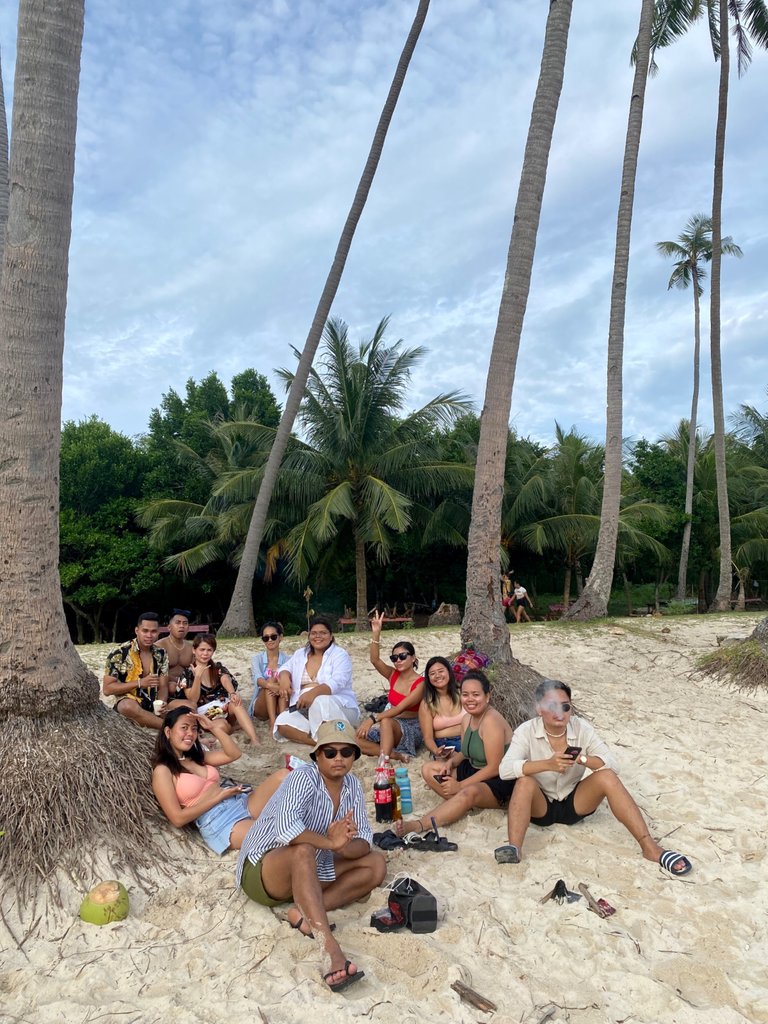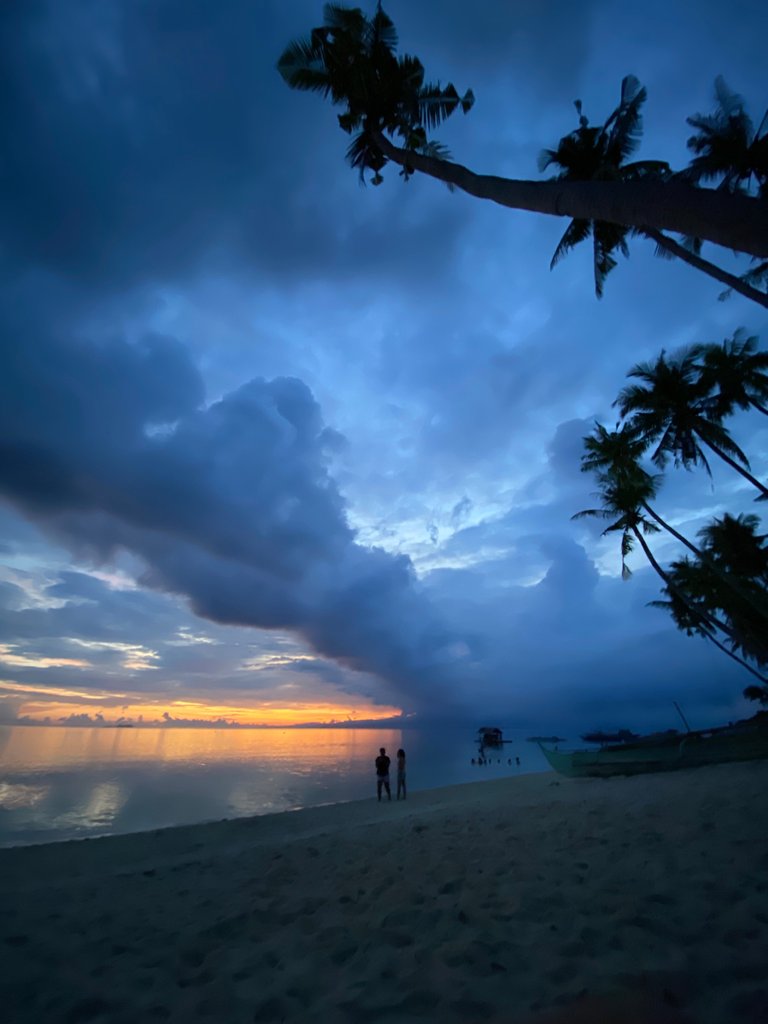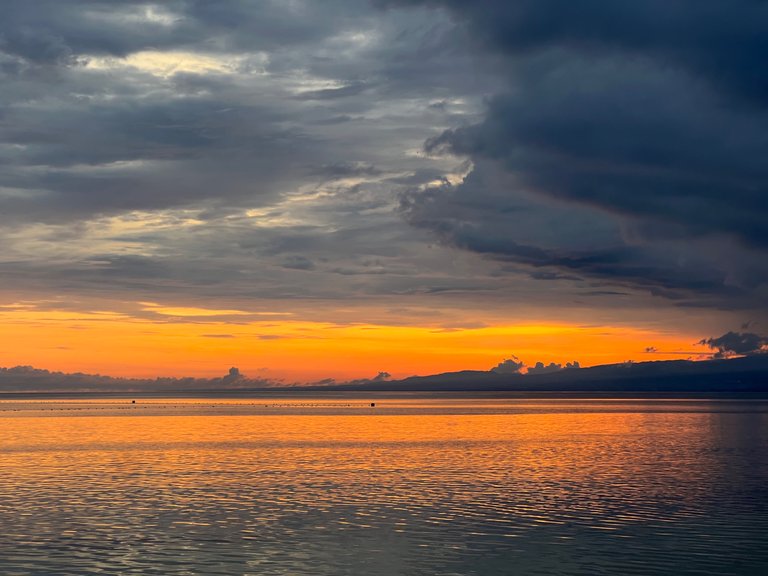 Made a short video clip from this trip which was posted on my other social account. Click here to watch 👉🏽 Siquijor Trip
---
---