Punday 230!

Welcome to Punday Monday!
(Please note, I'm changing prizes temporarily. Sorry! Hive price has gone wild, which is great, but has changed financial decisions a bit! See the prize section for details. Not for the prizes awarded today from last week, of course, but for this week's contest, whose prizes will be awarded next week)
tl;dr
Make a pun about the topic of the week,
The topic is Zoo.
Here's how to make a pun, if you don't know: https://peakd.com/contest/@improv/puns-and-prizes-learn-to-pun-easy-fun-anybody-can-be-a-hit-at-parties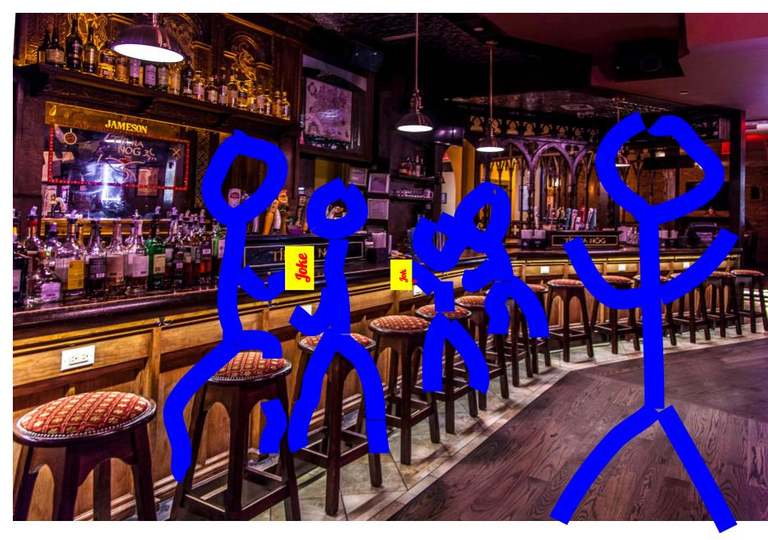 New To Punday?
Pull up a stool, order a spiked PUNch, and get to know some of the regulars. I'm your PUNtender, @improv.
How To Make a Pun
This contest is open to everyone. Here's a handy dandy guide on how to make a pun: Learn to Pun
Rules for the PUN-test:
If you hope to win a prize [1 100% upvote per punster (~$2), 1 HSBI for a win], your pun must be your original work
Puns must be relevant to the topic of the week to win a prize, but they can be very loosely related.
Last Week's Punday Monday:
Here is last week's Punday Monday, and all the puns that were eligible to win this week are in the comments!
Entry from theabsolute:quinnertronics:wrestlingdesires:cmplxty:rayius:rentmoney
Hang on to your PUNderwear. The Winner of This Week's PUNday Monday Is...
OH, WAS THAT NOT ENOUGH POMP AND CIRCUMSTANCE FOR YOU?
How's THIS:
Best Pun...

Best Pun of the Entire Week...
DRUMROLL PLEASE…..
rentmoney!
This Week's Pun Topic Is:
Zoo
As in
Which animal laughs even more cruelly than a hyena? The Jeer affe.
I'm So Good at Puns
If you've never punned before, it might seem like magic! You can do it, too! Learn how in My Free How-To Guide on Punning!
Related Content:
---
---