Back To High Elo! TFT - League Of Legends
Hello to all of you dear Hive Gaming readers, in my last game post I told you that I have figured out the meta and I will return to playing on the LAN server. Because I want to finish Set 7.5 as a Master. In the previous set I did this by starting from zero and this will be much easier than that. Let's move on to my first game in this set!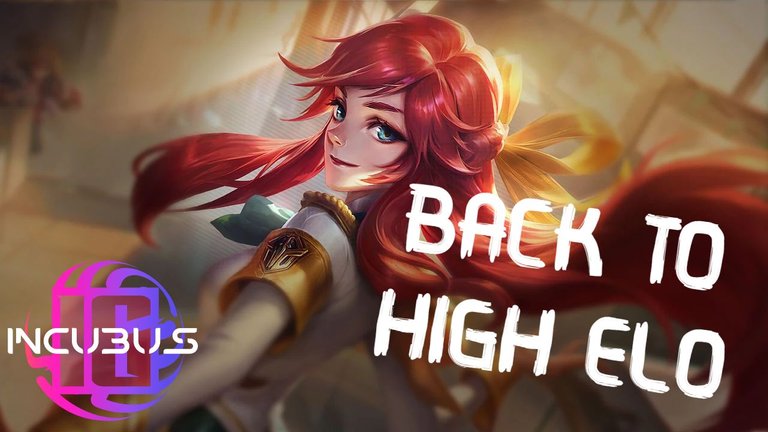 resource
Thanks for this great logo man! @whangster79 . I think I'm going to use this one from now on. Because it fits almost everywhere and colour.
First of all, I want to say that since my only goal on this account is to win, I will sometimes share the same compositions. I do this so that you can see my progress. I will especially try to share the games where I came 1st or promoted.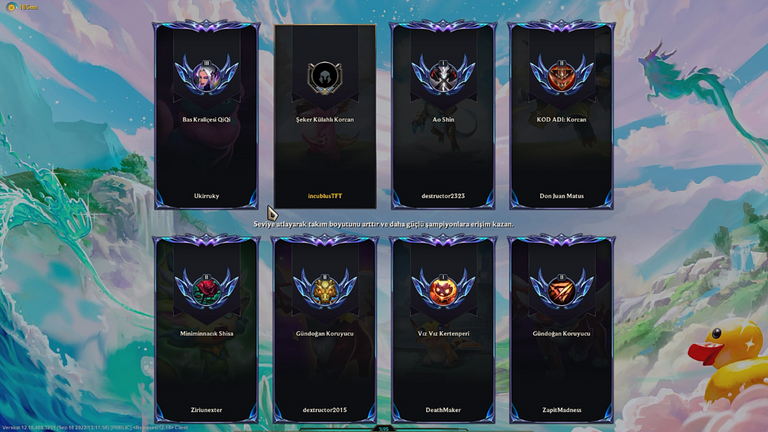 When I played my previous matches on the Turkey server, my highest matchups were Gold or Platinum. Now playing against high-level Diamonds made me a bit nervous, but we'll see what happens.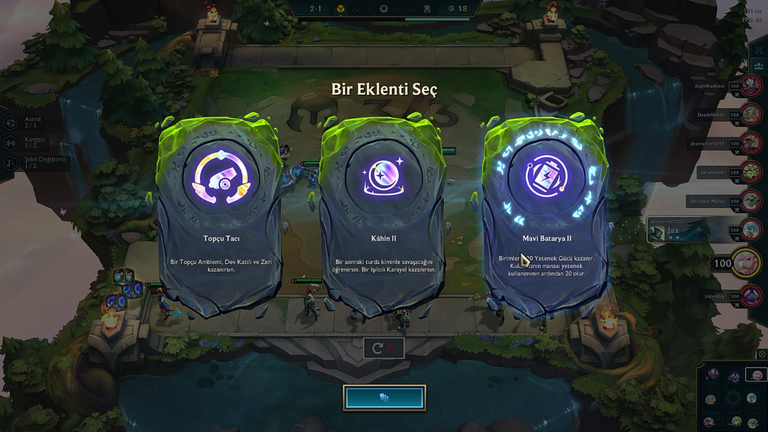 I started the game very unlucky in terms of augmentation. I mean, even though I rolled and there were so many good augments, I couldn't find anything augment compatible with my items. I chose the Blue Battery II augment because it is the best of the worst. Its feature is that your units gain 20 ability power and their mana is 20 after using the ability.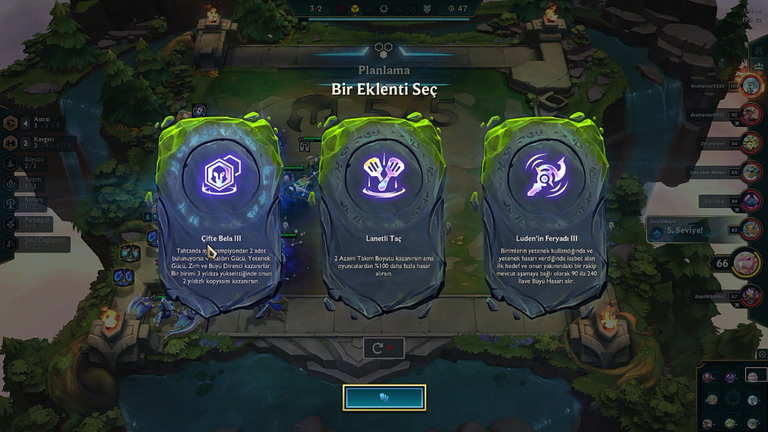 I should mention that in lobbies with prismatic augments it is very difficult to play weak compositions in the early game. Your opponents can get quite strong in the early game, but there is nothing you can do about it because your composition is one that slowly gets stronger. I only won 1 of the first 6 fights and I didn't find much to like in the 2nd augment choice. Luden's Echo III is an ideal augment for mages, but I didn't expect it to have a great effect on my weak boar at the moment. From here, it won't be easy to finish the game in the top 4.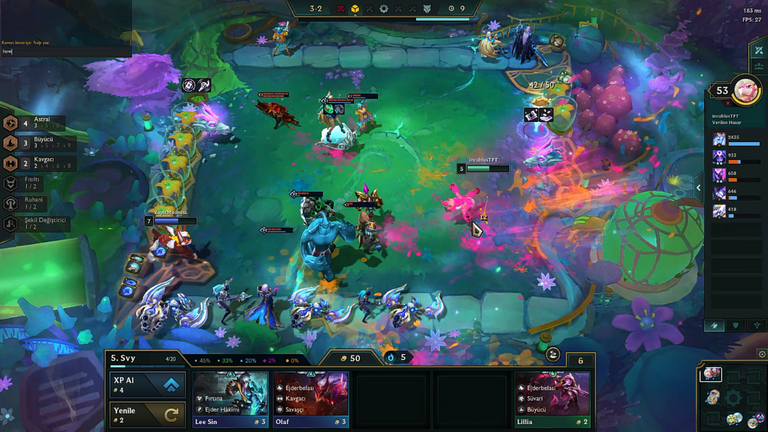 I'm already having a bad game and the next turn I'm level 5 and my opponent is level 7! And he has 2 star champions and great items. He destroyed me and I lost 13 health that round alone. This really makes everything 2 times harder.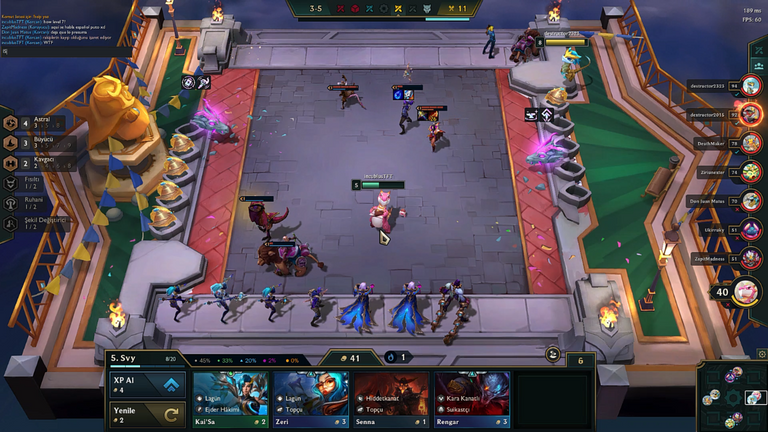 What could be worse? Playing an opponent 2 rounds after him who is level 8 and almost finished with his composition. I'm really unlucky and I'm already down to 40 HP. From this moment on I start to think that I'm not ready for games at this level. But I'm not going to give up right away, because at worst I'll be 8th and the game is over. And that's not the end of the world.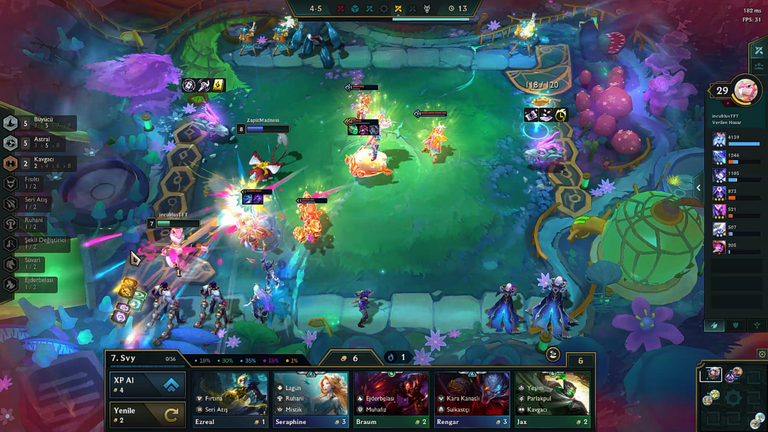 I spent my money and made my champions 3 stars, I distributed my items to champions, not caring if they were good or not, and I had won 2 rounds when I met this damn composition. This is the strongest composition in the meta right now. Seraphine composition. Also 3 stars. Dude, it's round 4-5, don't you think that's a bit fast?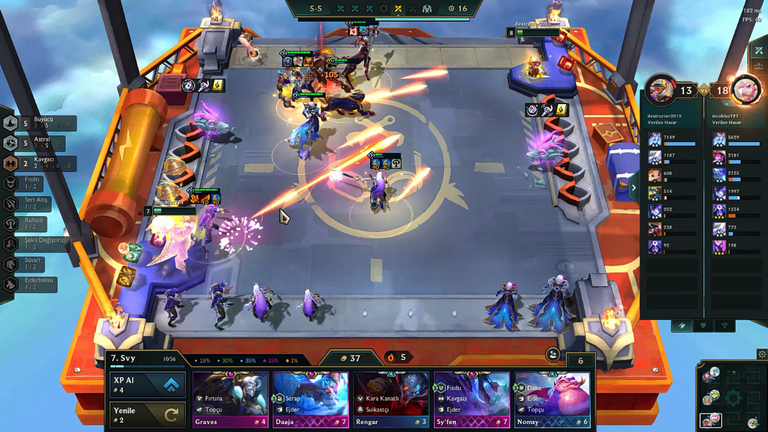 Then I won 5 rounds in a row for some reason I don't know how. I think my matchup luck turned and I played some weaker opponents and I won. I don't see any other possibility. By the way, I got caught up in the game and forgot to tell you the logic of the composition. The purpose of this composition is to slowly level up and make all your champions 3 stars. Your carrier is Lux in the early game and Aurelion Sol and Zoe in the late game. By getting items and gold from their astral orbs, you can become very powerful in the game and win the game. You remember a few posts ago when my opponent made a 3 star Aurelion Sol, right? You can do crazy things like that. But as I mentioned, it's important to do well in the early game and you need to be lucky in this regard. Lux's best items for me are Blue Buff, Infinity Edge and Jeweled Gauntlet. However, Lux can use all ability power items well. So if you have Rabadon's Deathcap, don't hesitate to give it to Lux.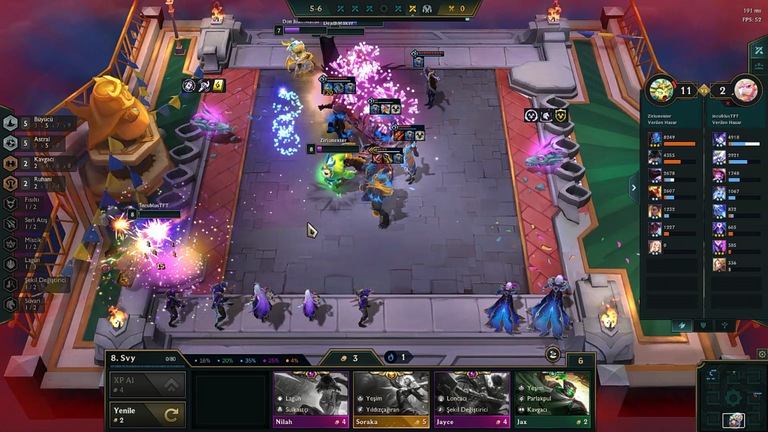 I hate assassins when I play mage, especially Rengar. Also, when it is 3 stars, it one shot directly to your carry. There is nothing you can do about it. I only have 2 HP left because he beat me so badly.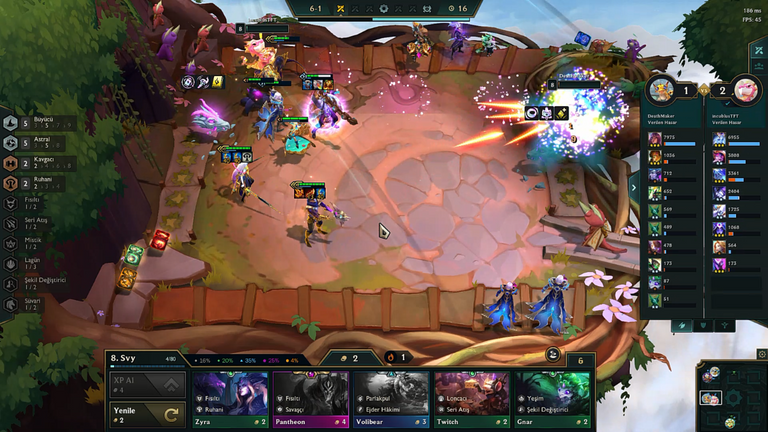 I made Lux 3 stars and destroyed that Karma carry that tormented me throughout the game.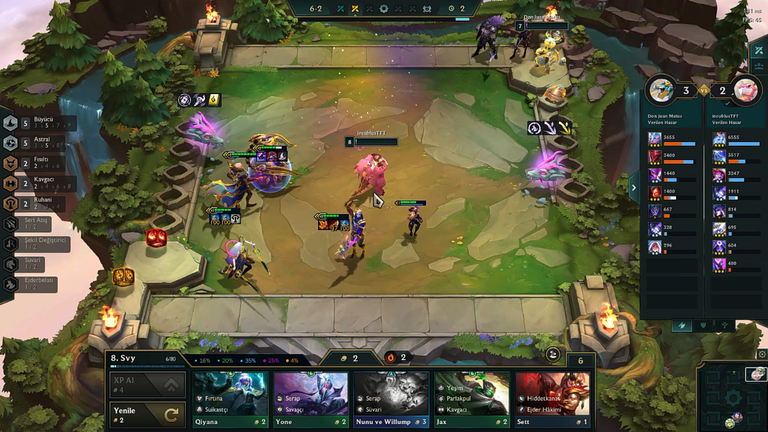 I beat an opponent with Olaf 3 stars much better than I expected and his augments were great. I don't know how this happened, I guess I'm stronger than I thought. If I was on the other side I would be absolutely furious because like I said, everything is perfect for him.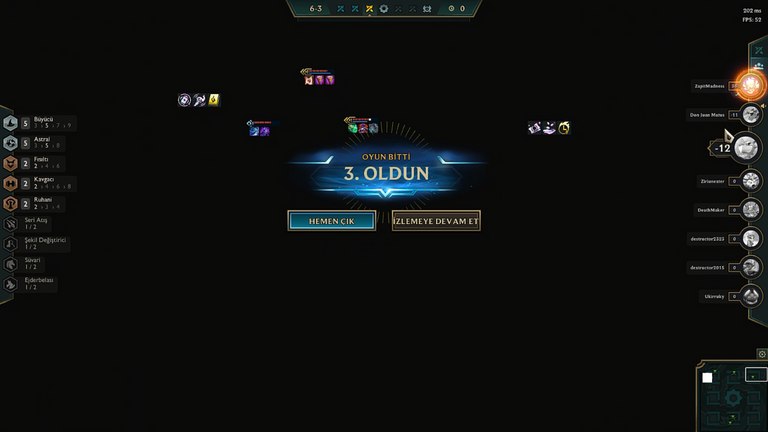 Then what happened was that damn Seraphine composition came and destroyed me. It's really much stronger than it looks. She also defeated the other player, but I came 3rd, with exactly 1 life. Hahaha, that was so frustrating. One of the biggest reasons why I lost was that I couldn't cast Aurelion Sol from the orbs even though I made all my champions 3 stars. If I give him the items, I'm pretty sure I'll win here. I also couldn't find any Zoe, which is another reason why I lost. Every patch they strengthen something and weaken something else. This disrupts the balance a lot. I hope they'll think about it more and things won't be so broken.
Here are the ranking: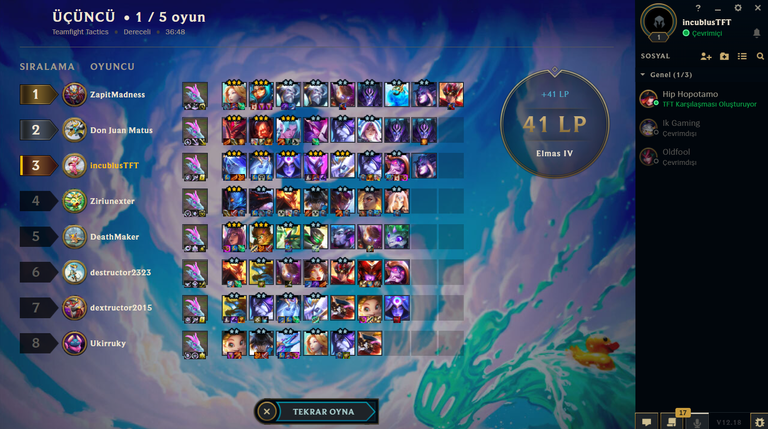 Thank you very much for reading and I hope you liked it. Have a great day and don't forget to follow me for more game posts. Also be sure to visit the Hive Gaming community for tons of great gaming posts.
Play More, Live More!

---
---