Happy Day for Our Family - Ailemiz İçin Mutlu Bir Gün [EN-TR]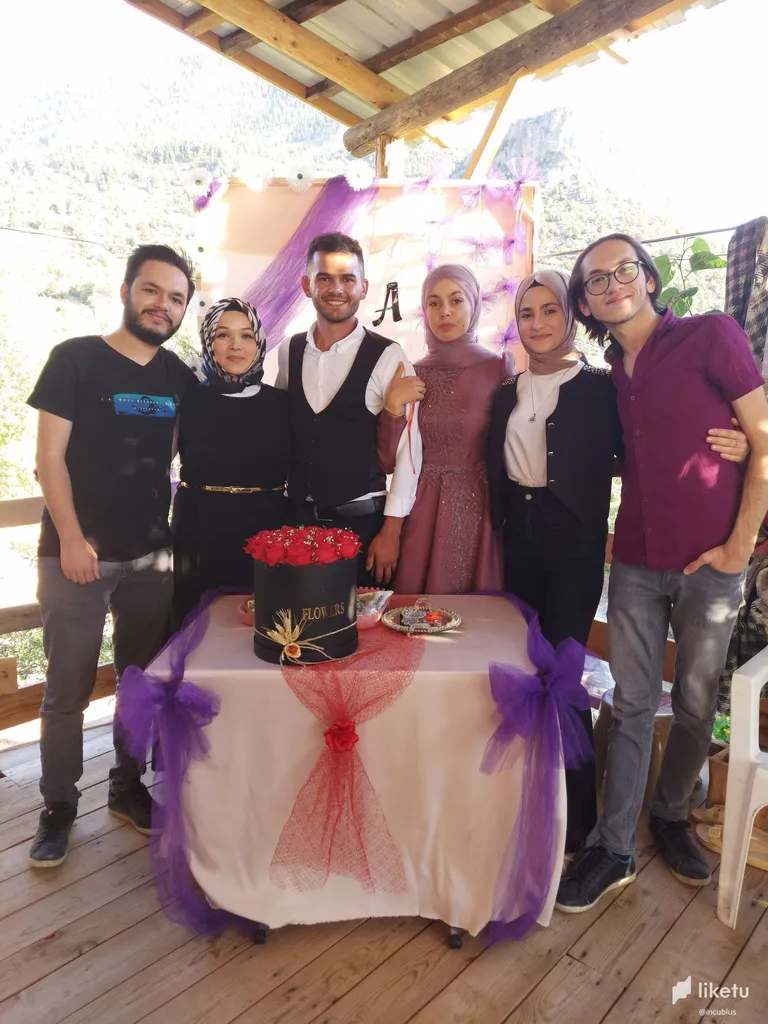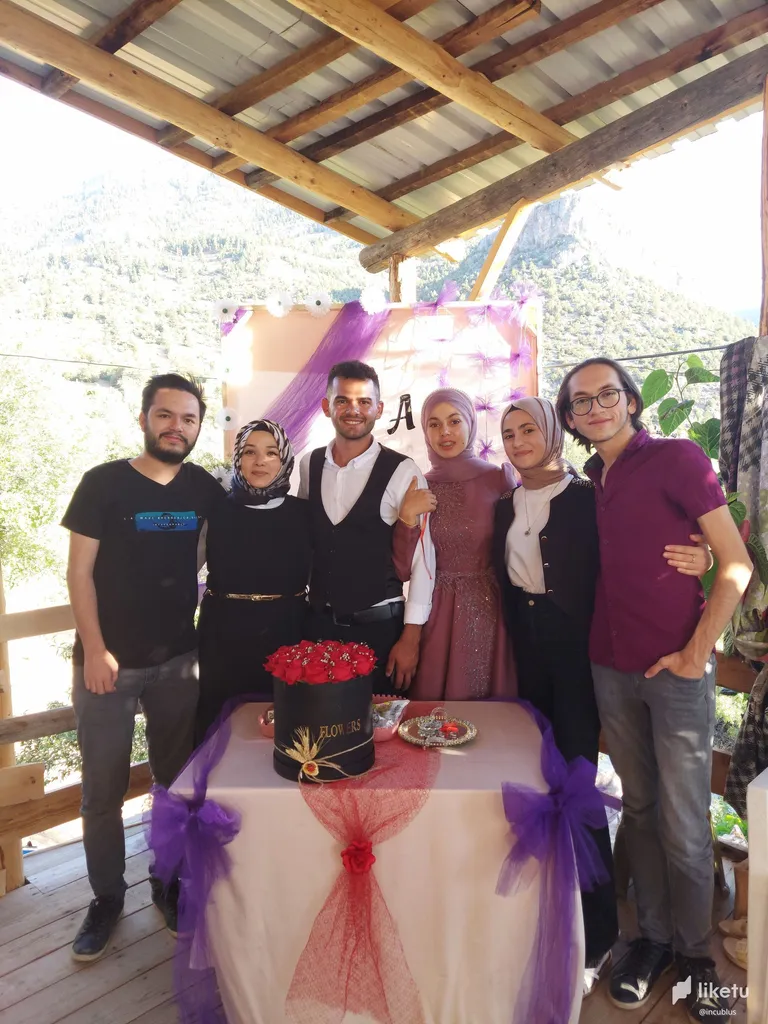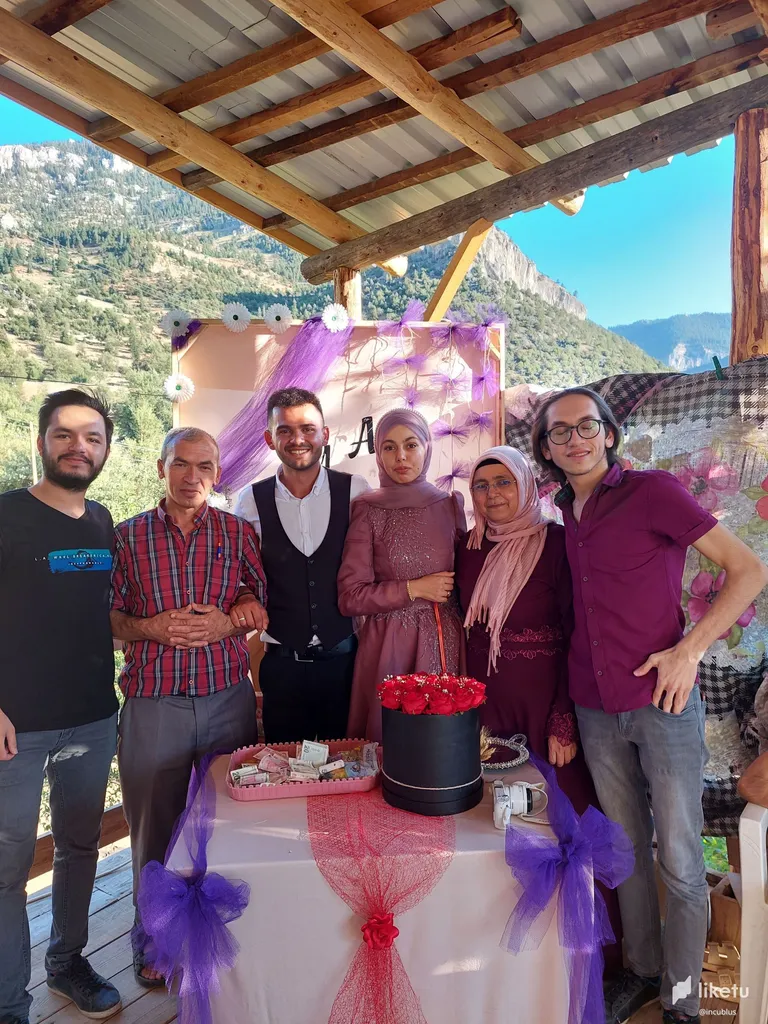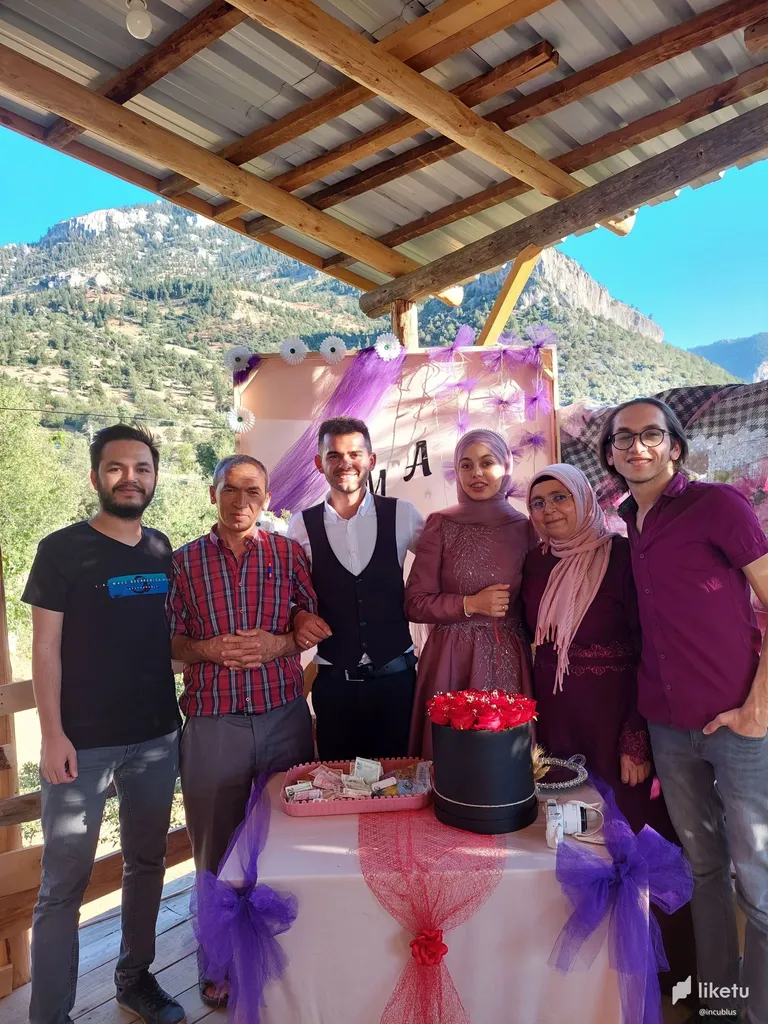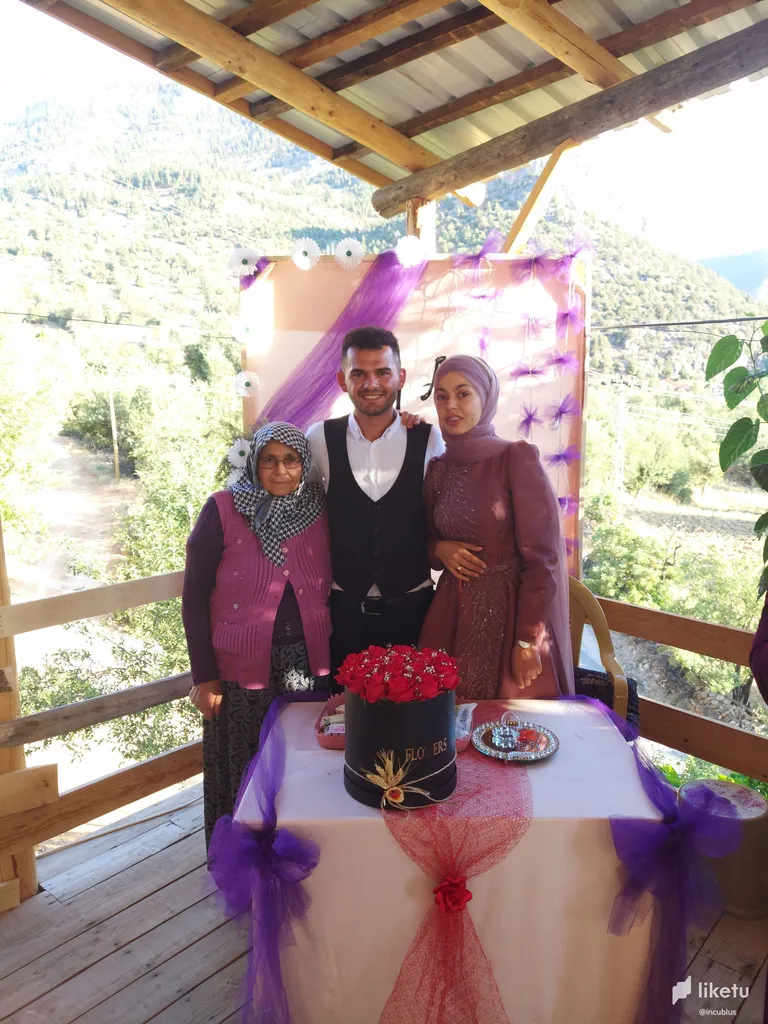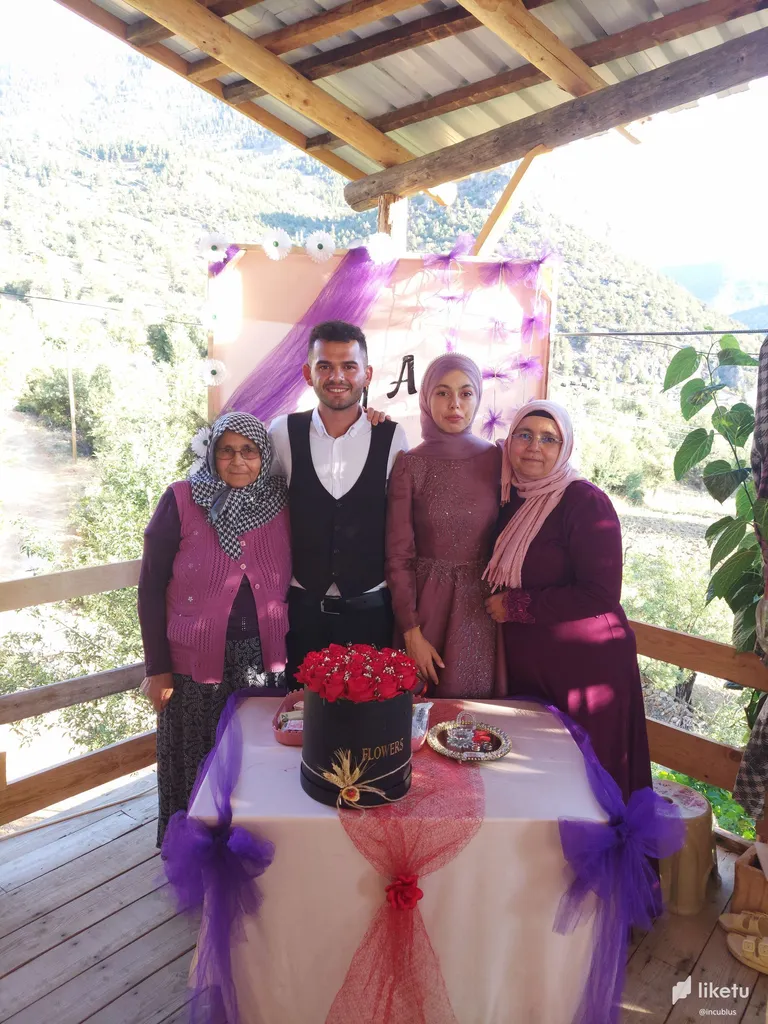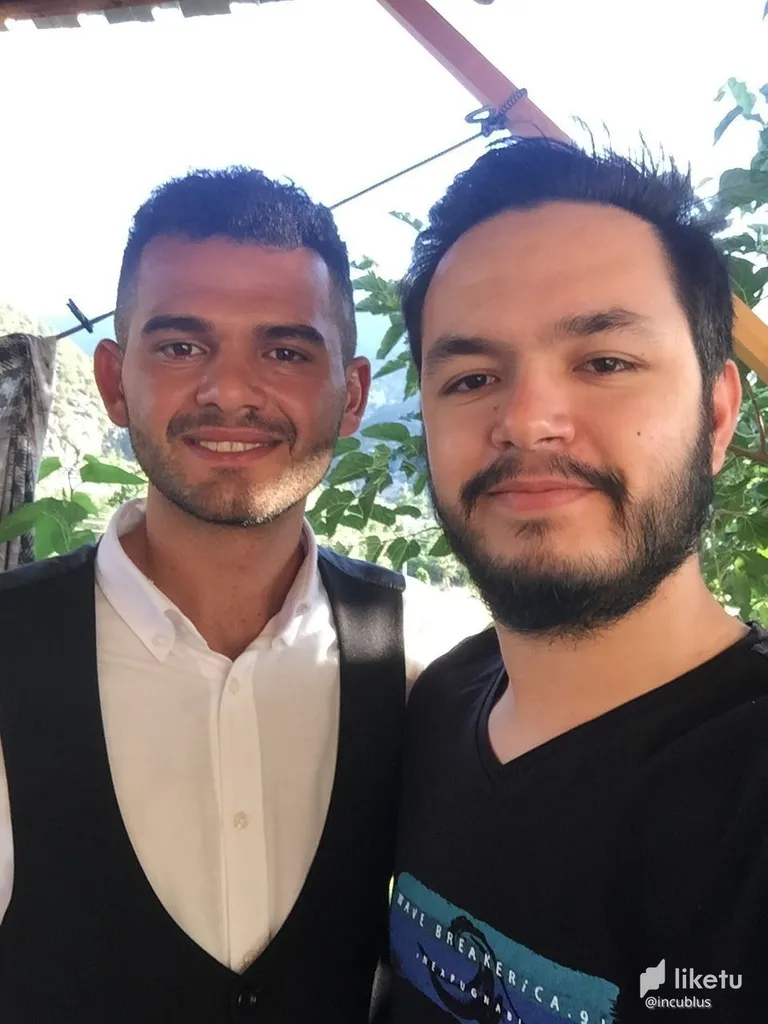 EN
Hello Hive Turkey family, 2 days ago there was an important event in our family. I would like to share this with my family in Hive. My cousin got engaged. He and his girlfriend have been in love for a long time and they were both very excited about it. It really made me very happy to witness their happy day. I haven't seen my cousin so cheerful for a long time. I think they are very good for each other and I hope they will always be happy.
I missed the beginning of the engagement because I was working, but even when I came later, there were many people there. When I asked, they said there were a lot of people who had already left. There is nothing better than being with your loved ones on such happy days. We are all like this, yes money is important, but if you don't have people around you to spend this money comfortably and have fun, then how happy can you be?
We sat down, ate dessert, chatted sweetly. I talked to many people I hadn't seen for a long time and had a good time. We didn't forget to take lots of photos. Such days should be immortalized and they were aware of that. They took lots of photos with everyone who wanted to.
You may wonder why there is a tray full of money in the center of the photos. This is one of our traditions. After the desserts are eaten at the engagement party, everyone goes and puts whatever they want on the tray. This money is used to meet the needs of the engaged couple.
I also had a sweet little surprise when I was leaving the engagement party. This little cat was there and it was looking at me for me to pet. As a cat lover, I could never say no to such an offer. I petted it for a while and then I left. Another beautiful day was over. Thank you for reading.
TR
Merhaba Hive Türkiye ailesi, 2 gün önce ailemizde önemli bir gelişme yaşandı. Ben de bunu Hive'deki ailemle paylaşmak istiyorum. Kuzenim nişanlandı. Uzun süredir kız arkadaşıyla birbirlerini seviyorlardı ve ikisi de bunun için çok heyecanlıydı. Onların bu mutlu günlerine şahitlik etmek gerçekten beni de çok mutlu etti. Kuzenimi uzun zamandır böylesine neşeli görmemiştim. Birbirlerine çok yakıştıklarını düşünüyorum ve umarım hep mutlu olurlar.
Ben nişanın başını kaçırdım çünkü çalışıyordum ama sonradan geldiğimde bile birçok insan vardı. Sorduğumda çoktan ayrılan bir sürü kişi olduğunu söylediler. İnsanın böyle mutlu günlerinde sevdikleriyle birlikte olmasından daha güzel bir şey yok. Hepimiz böyleyizdir, evet para önemli ama bu parayı rahatça harcayıp eğleneceğin insanlar yoksa çevrende, o zaman ne kadar mutlu olabilirsin ki ?
Oturduk tatlı yedik, tatlı tatlı sohbet ettik. Uzun zamandır görmediğim birçok insanla konuştum ve güzel zaman geçirdim. Bol bol fotoğraf çekmeyi de ihmal etmedik. Böyle günleri ölümsüzleştirmek gerekir ve onlar da bunun farkındaydı. İsteyen herkesle bir sürü fotoğraf çektirdiler.
Fotoğraflarda neden ortada para dolu bir tepsi olduğunu merak ediyor olabilirsiniz. Bu bizim geleneklerimizden biri. Nişanda tatlılar yendikten sonra herkes gidip o tepsiye gönlünden ne koparsa koyar. Bu para da nişanlanan çiftin ihtiyaçlarını karşılaması için kullanılır.
Bir de nişandan ayrılırken minik tatlı bir sürprizle karşılaştım. Bu minik kedi oradaydı ve sevmem için bana bakıyordu. Ben zaten bir kedi sever olarak böyle bir teklife asla hayır diyemem. Onu bir süre sevdim ve daha sonra oradan ayrıldım. Bir güzel gün daha bitti. Okuduğunuz için teşekkürler.
---
For the best experience view this post on Liketu
---
---