Last HPUD of 2022 - 2022'nin Son HPUD'u [EN- TR]
Last month went by pretty fast and here we are again! Today is the last Hive Power Up day of the year. Not for our community, but globally. This will be my 4th Power Up day and I'm pretty excited about it. Last month was a record turnout and I think this month could be a new record. The Hive community will always continue to show how awesome we are. You can read more about the Hive Power Up day in this post by @traciyork.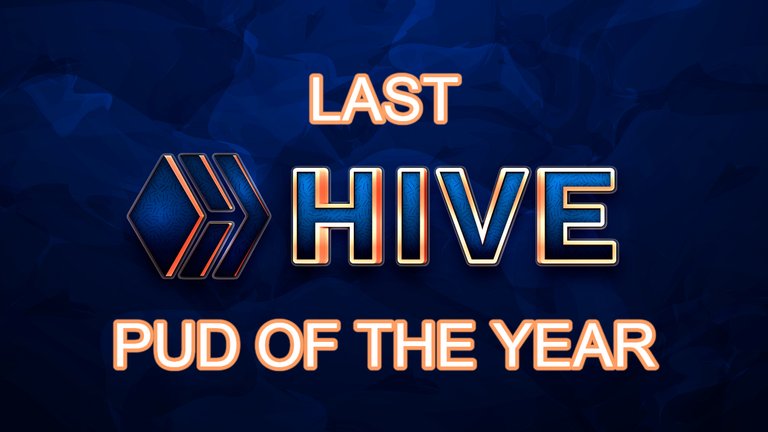 Thanks to @doze for this cool wallpaper
Without further ado, let's move on to the developments. Everything went better than I expected this month and I have boosted my account significantly and I will continue to do so unless something very different happens. Of course, I will talk about these in detail in the statistics section, but for now, let me share with you the amount of Power Up I did today. I powered up my account with 16 Hive and now I have 4050 Hive Power. Since I don't like fractional numbers, I thought about powering up 50 more Hives, but then I realized that there was no end to this and that this number would break down again in a few hours anyway, so I gave up.
Let's talk about the statistics. Today we're going to take a look at the goals I set last month and see if I achieved them.
Account Growth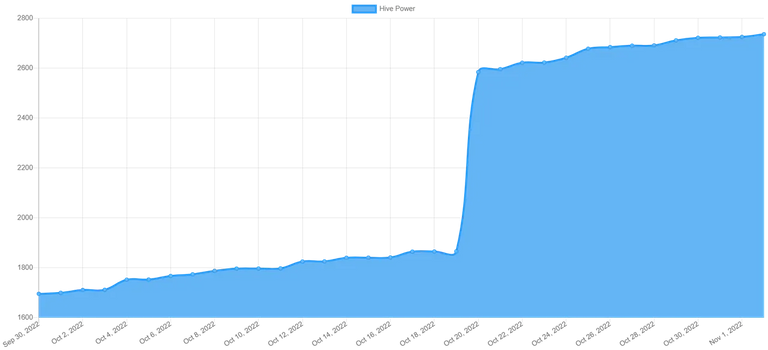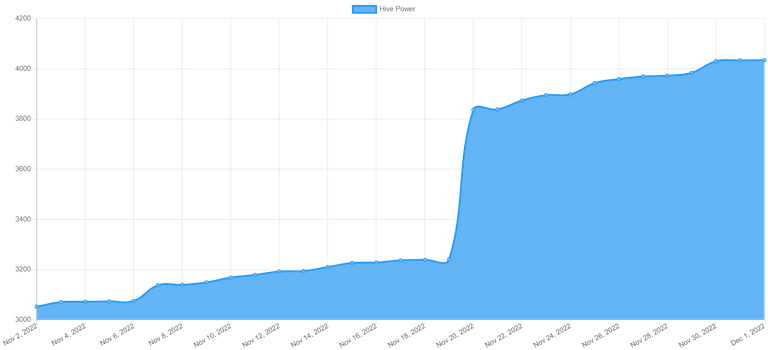 In last month's post I mentioned that my Hp was 2736 at the time and my goal was 3100. I'm currently at 4050 Hp, which is way above that goal. That's an increase of about 1000 HP, which is about how much I managed to increase last month. The only difference is that last month I had Hives from the previous month, and this month I made this increase entirely with my monthly earnings.
Curation Rewards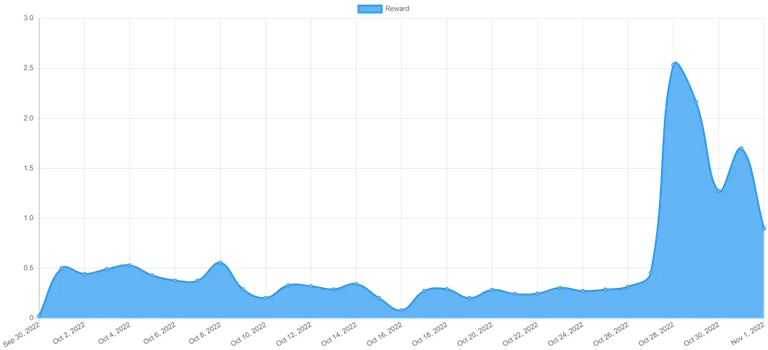 Starting from this month I will not share my daily earnings with you. I did this in last month's post and I realized that it was actually weird. You can go to my profile at any time and see how much my posts earn. Let's move on to my curation rewards.
My curation rewards have really gone up in the last 30 days. According to the data I got from Hivestats, I earned 58.67 HP from curation in the last 30 days. Last month this amount was 16 HP. So it has increased about 3.5 times. That's amazing. My goal is to start earning 400 HP per month from curation. This is not something I can reach in a short time, but maybe in a year, who knows?
Comments
Last month I told you that I made 3032 comments on my account and my goal for this month was 3500. I exceeded that and now my total number of comments is 3780, which is an average of 25 comments per day. Thank you for helping me write and comment on great posts.
My Goals for December
Let's take a look at my December goals. My goal for the next month is to increase my HP from 4050 to 5000. I will do my best to do that. I have no idea how much I can increase my curation income and I don't want to set a goal for that. My goal for comments is 4280. So again, I will set a goal of 500 comments per month. Because I want it to be realistic. I may not be that active every day.

Thank you for reading my monthly progress and goals. What are your goals? I really enjoy reading articles like this and you can share yours with me in the comments section. Have a great day and don't forget to boost your account!
TR
Geçtiğimiz ay oldukça hızlı bitti ve işte yine buradayız! Bugün yılın son Hive Power Up günü. Bizim topluluğumuz için değil ancak global olarak öyle. Bu benim katıldığım 4. Power Up günü olacak ve bunun için oldukça heyecanlıyım. Geçen ay katılım rekoru kırılmıştı ve bu ay yeni bir rekor kırılabileceğini düşünüyorum. Hive topluluğu her zaman ne kadar harika olduğumuzu göstermeye devam edecektir. Hive Power Up günüyle ilgili daha fazla bilgi almak için @traciyork'un postunu okuyabilirsiniz.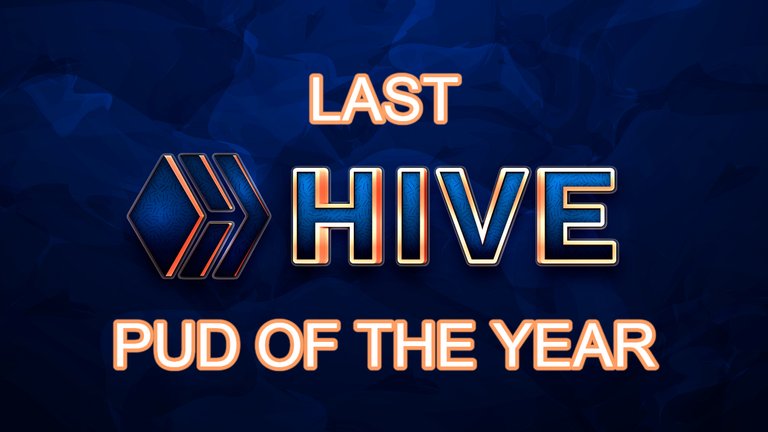 Lafı daha fazla uzatmadan gelişmelere geçelim. Bu ay her şey beklediğimden daha iyi geçti ve hesabımı ciddi miktarda güçlendirdim. Çok aksi bir durum olmadığı sürece de bunu yapmaya devam edeceğim. Tabi ki bunlardan istatistik bölümünde detaylı bahsedeceğim ve şimdilik bugün yaptığım Power Up miktarını sizinle paylaşayım. 16 Hive ile hesabımı güçlendirdim ve şu anda 4050 Hive Power'a sahibim. Küsüratlı sayıları pek sevmediğim için 50 Hive daha power up yapmayı düşündüm ancak sonradan bunun bir sonu olmadığını ve zaten birkaç saat içinde bu sayının tekrar bozulacağını fark ettiğim için vazgeçtim.
Gelelim istatistik bölümüne. Bugün geçen ay koyduğum hedeflere bir göz atacağız ve bunlara ulaşabilmiş miyim bunlar hakkında konuşacağız.
Hesap Gelişimi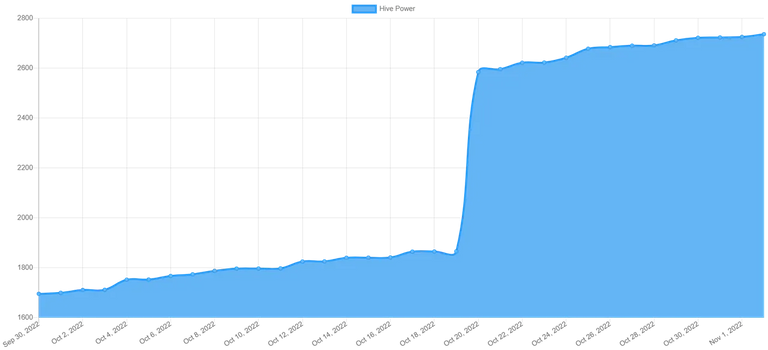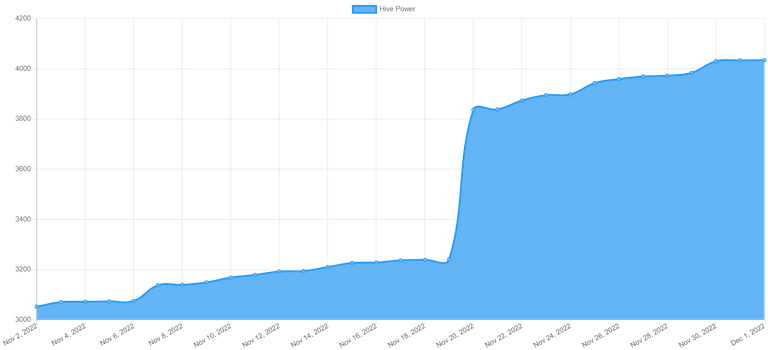 Geçen ayki postumda Hp'min o zaman 2736 olduğundan bahsetmişim ve hedefimin 3100 olduğunu söylemişim. Şu anda bu hedefin çok çok üstünde 4050 Hp'de bulunuyorum. Bu da Yaklaşık 1000 HP gibi bir artış ki geçen ay da yaklaşık bu kadar yükselmeyi başarmıştım. Tek fark geçen ay önceki aydan Hive'larım vardı bu ay ise tamamen aylık kazancımla bu yükselişi yaptım.
Kürasyon Ödülleri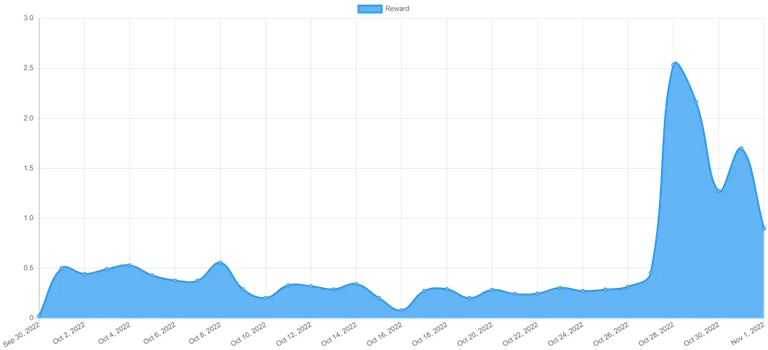 Bu aydan itibaren günlük kazancımı sizinle paylaşmayacağım. Geçen ayki postta bunu yaptım ve aslında bunun garip olduğunu fark ettim. İstediğiniz anda profilime girip postlarımın ne kadar kazandığını görebilirsiniz. Kürasyon ödüllerine geçelim.
Son 30 günde kürasyon ödüllerim gerçekten yükseldi. Hivestats'tan aldığım verilere göre son 30 günde kürasyondan 58.67 HP kazanmışım. Geçen ay bu miktar 16 HP'ymiş. Yani yaklaşık 3.5 katına çıkmış. Bu harika. Hedefim kürasyondan aylık 400 HP kazanmaya başlamak. Bu kısa sürede ulaşabileceğim bir şey değil ancak belki bir yıl sonra ulaşırım kim bilir?
Yorumlar
Geçen ay hesabımdan toplam 3032 yorum yaptığımı ve bu ayki hedefimin 3500 olduğunu söylemiştim. Bunu fazlasıyla aştım ve şu an yaptığım toplam yorum sayısı 3780. Yani günlük ortalama 25 yorum yapmışım. Harika postlar yazıp yorum yapmama yardımcı olduğunuz için teşekkürler.
Aralık Hedeflerim
Aralık ayı hedeflerime bir göz atalım. Bir sonraki ay için hedefim 4050 olan HP'mi 5000 yapmak istiyorum. Bu konuda elimden geleni yapacağım. Kürasyon gelirimi ne kadar artırabileceğime dair hiçbir fikrim yok ve buna dair bir hedef koymak istemiyorum. Yorum olarak hedefim de 4280. Yani yine aylık 500 yorum gibi bir hedef koyacağım. Çünkü gerçekçi olmasını istiyorum. Her gün bu kadar aktif olamayabilirim.

Aylık gelişimim ve hedeflerimi okuduğunuz için teşekkür ederim. Sizin hedefleriniz neler? Ben böyle yazıları okumaktan büyük keyif alıyorum. Kendinizinkini yorumlar kısmında benimle paylaşabilirsiniz. Harika bir gün geçirin ve hesabınızı güçlendirmeyi unutmayın!
---
---