Reworked Astrals! TFT - League Of Legends
Hello buddies, I continue to play TFT and I continue to try new things. Or should I say new versions of old things? Because I played a new version of a composition that was already in the previous set. Let's get into the game and I'll tell you about it.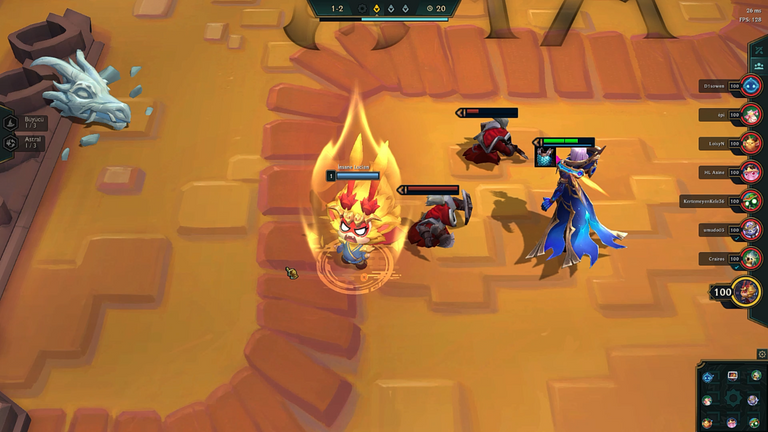 I started the game with this awesome little legend, he's really cute and he's got that angry reaction effect like in the Naruto anime.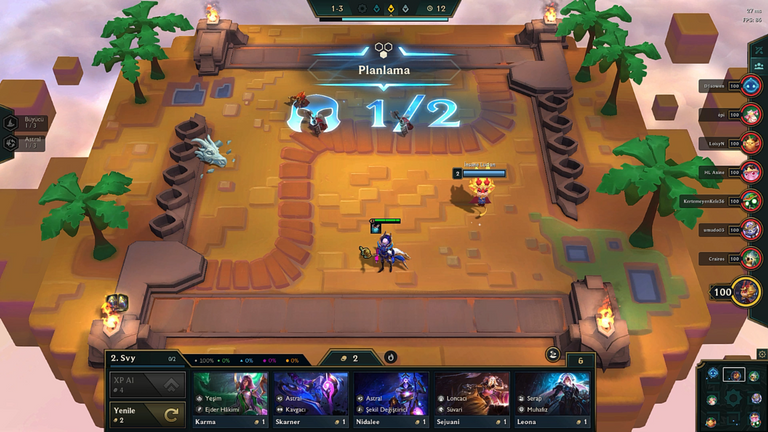 I don't know if I've mentioned this before, but when you play TFT, it's a huge advantage to know the comp you're going to play at the beginning of the game. I mean, sometimes when you start the game, the champions that come in front of you give you a very clear idea of what to play. The advantage of this is that you usually don't know what composition you're going to play in the game and you keep changing champions until you find something strong. This causes you to waste a lot of gold. However, if you know what to play, you won't buy any champion you don't need and you won't get confused. I told you all this because this happened to me. I started the game by getting Vladimir from the first carousel and the next round I got Nidalee and Skarner.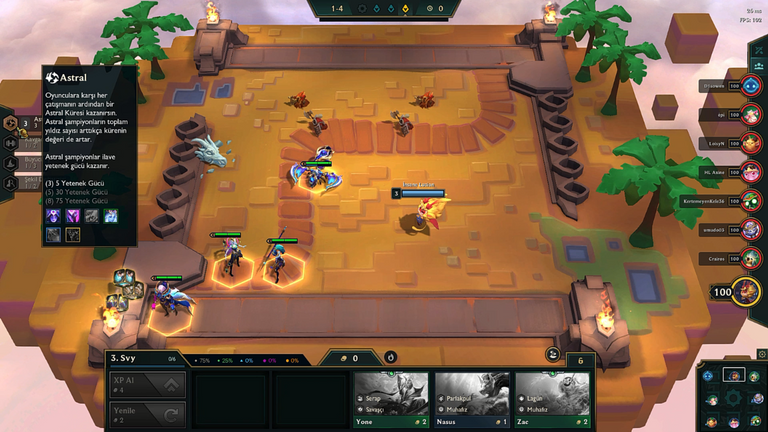 The next turn I found Lux and bingo, I had everything to play Astral. For those who don't know, Astral has been renewed and now gives you an orb at the end of each round against your opponents. The value of this orb depends on the star level of your champions. I couldn't wait to try it out and I didn't think I could find a better game than this.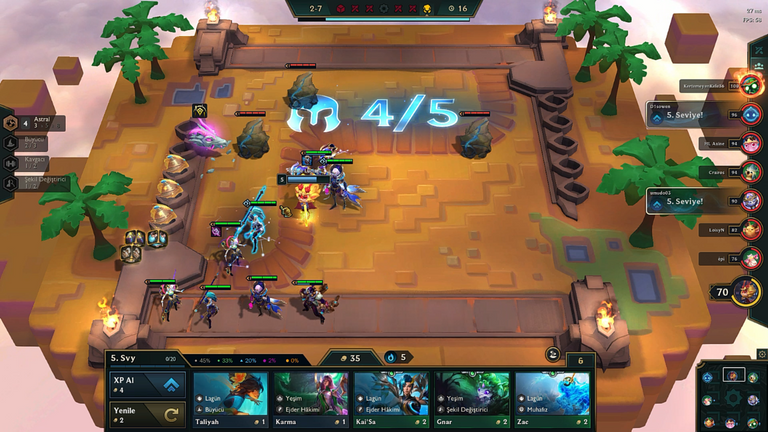 I can't say that I started the game very well. I didn't have many decent items to combine and after 5 fights I lost them all and was in last place. The rewards were usually 1 gold and I was not satisfied at all. By the way, this is how you calculate the rewards. Vladimir 2 stars(2), Nidalee 2 stars(2), Lux(1), Skarner(1)=6. Rewards are divided into 5: 1-6, 7-9, 10-12, 13-14 and 15+. I will not write what the prizes are one by one here. For detailed information, you can type Astral prize list tft in Google.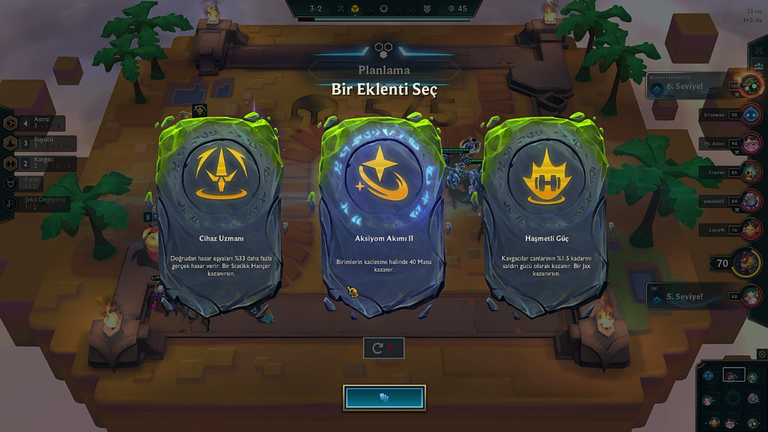 My first augment choice was terrible, but luckily I found something useful for the 2nd augments. Axiom Arc II is exactly what I need since I will be using Lux as a carry. Its feature is that when your champions kill a unit, they gain 40 mana. This is great considering Lux has 60 mana total!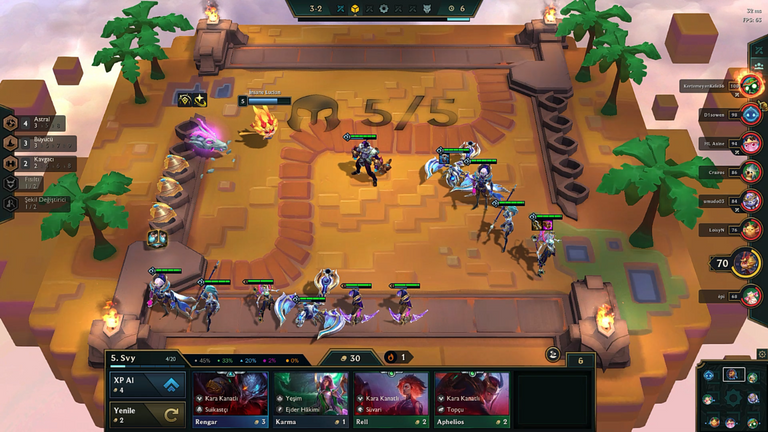 As for the composition's playstyle. At the beginning, whether you win or lose, never spend your gold. Then at level 5 you should spend over 50 gold coins to make your champions 3 stars. I got a little greedy and spent up to 30 gold, but I must say it was worth it. As you can see, my whole board is 2 stars!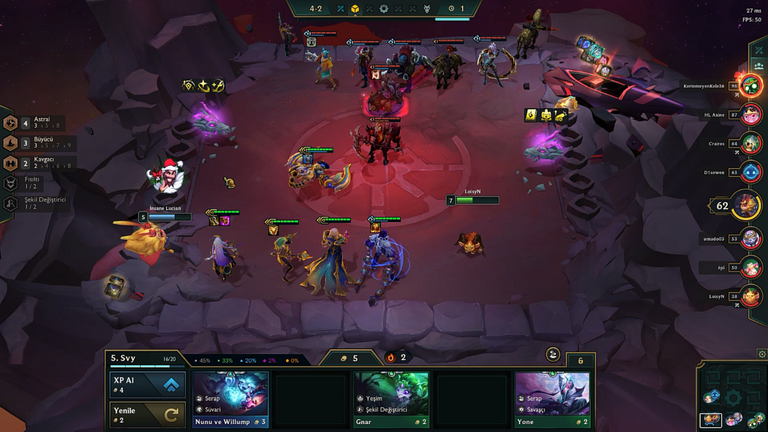 A few rounds passed and I spent all my gold and ta da! All my champions are 3 stars! I wish you could see how much pain I went through while doing this. But like I said, I'm not used to saying the names of new champions and new features yet, so I'm not recording videos yet. You'll be able to see it in the coming days.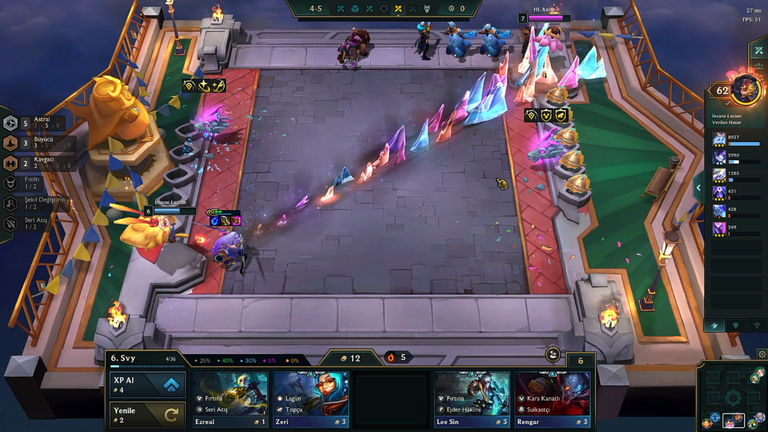 See how powerful it is! Especially Lux's damage is really unbelievable! Thanks to the augments, when Lux gets a kill, both his health and mana are replenished. In this way, he can kill all opponents alone. My opponent was 2nd in the game and hadn't lost in a long time. This makes my win even better.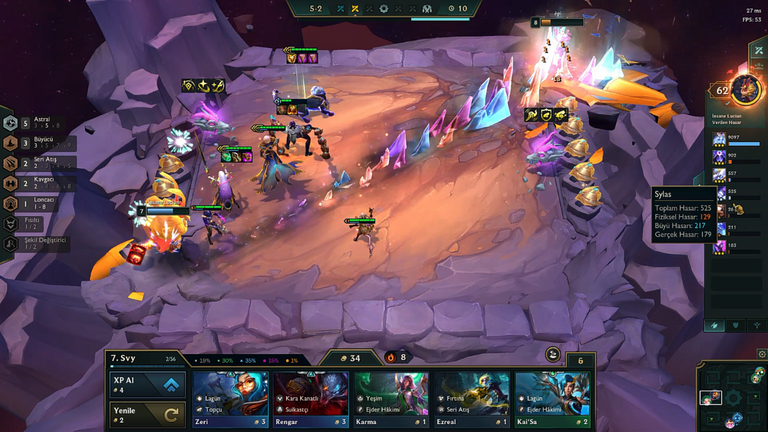 Afterwards, I kept winning by putting random champions next to 5 Astrals. My goal is to be level 8 and find an Aurelion Sol. This way I will be 8 Astrals and if you add up the star levels of my champions I will reach 15 (Lux, Nidalee, Vladimir, Skarner(12), Varus(2) Aurelion Sol(1). This will allow me to get top level rewards. I was very curious to see what I would get.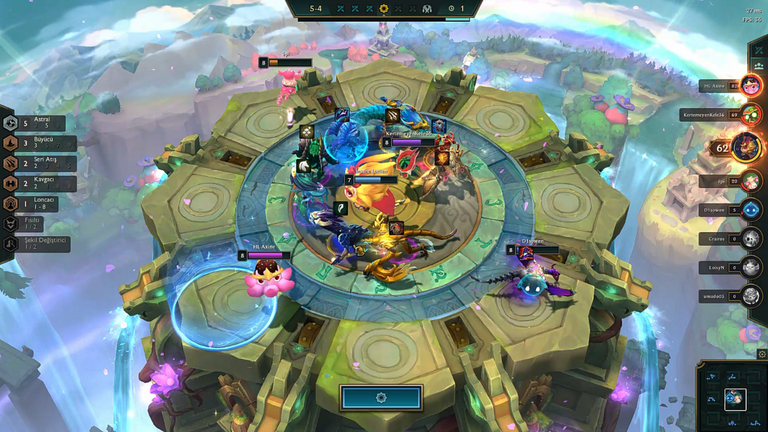 Guess which dragon was on the carousel in round 5-4? Aurelion Sol, of course! Sometimes I think I've been a bit too lucky, not too lucky, but a bit 😀.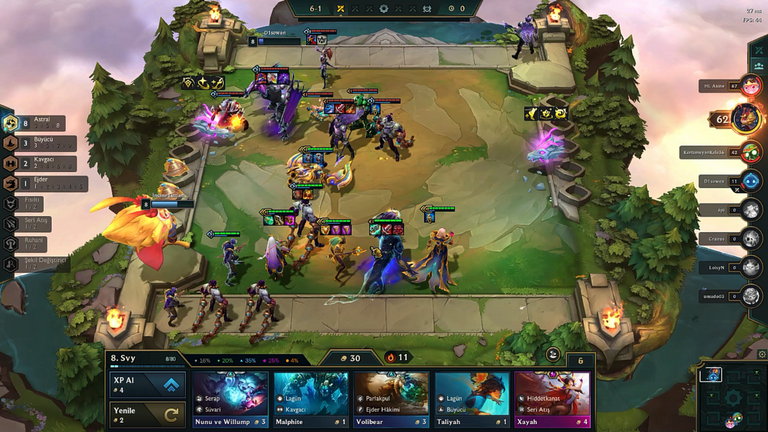 This is the final version of my composition. Almost all my champions are carries now. They are all 3 stars and quite strong. My main carries are Aurelion Sol and Lux, and I will show their damage in a bit. As you can see, my opponent is a very strong Whisper composition.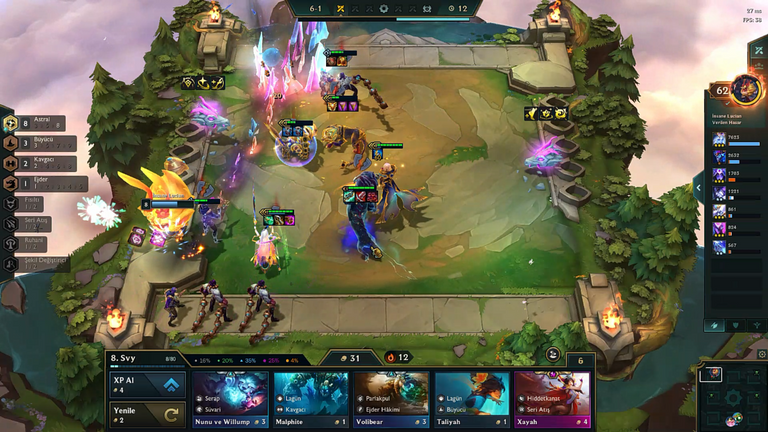 I think this table tells you how strong I am. All 7 of my 7 champions are alive. Lux and Aurelion Sol have very good damage. So everything is fine.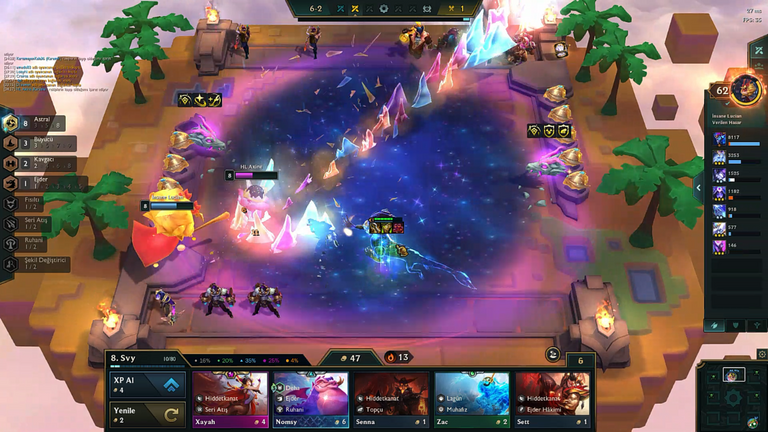 Look at Aurelion Sol's damage! Only 1 star and his items are really bad. I think the only mistake I made was giving Aurelion Sol Thief's Gloves. Because that way you get completely random items, and if you get a bad item, it's easy to lose.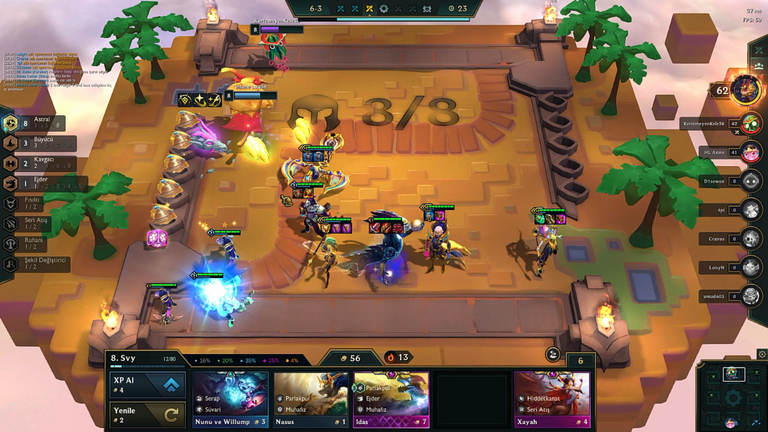 If we talk about the rewards; sometimes I got a piece of an item and 4 gold, sometimes 10 gold. It is true that you have a little bit of difficulty until you reach this level, but the rewards you get after this are very good and worth it.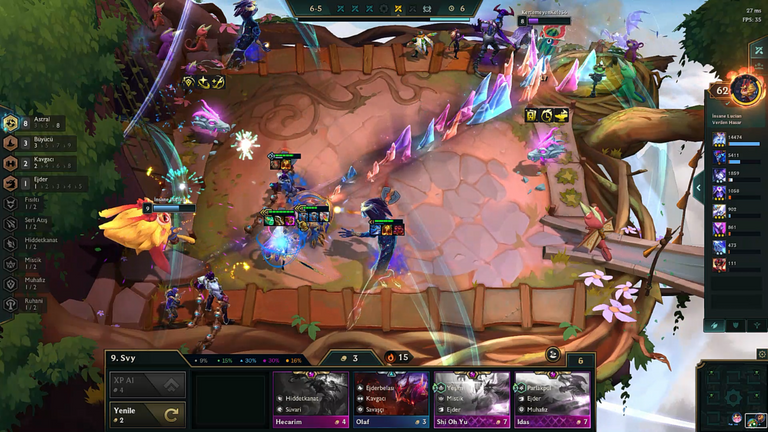 I leveled up to 9 and added Bard to the board. His ability freezes the opponents and saves me time and my champions' mana refills faster thanks to him.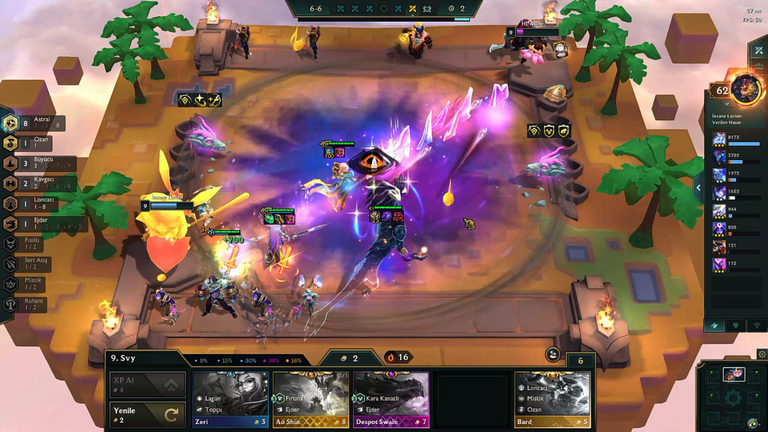 I defeated and eliminated a disgusting Darkflight composition that was using a bug. When people find a hole in the game they don't hesitate to exploit it and I enjoy it much more when I beat them this way.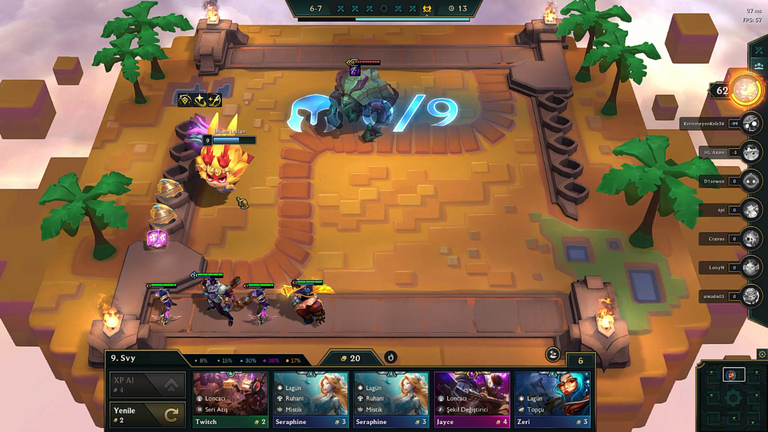 I actually had one more opponent, but he surrendered, probably because he realized he was going to lose. And that's how I became the winner of the game.
And here is the photo confirming my 1st place: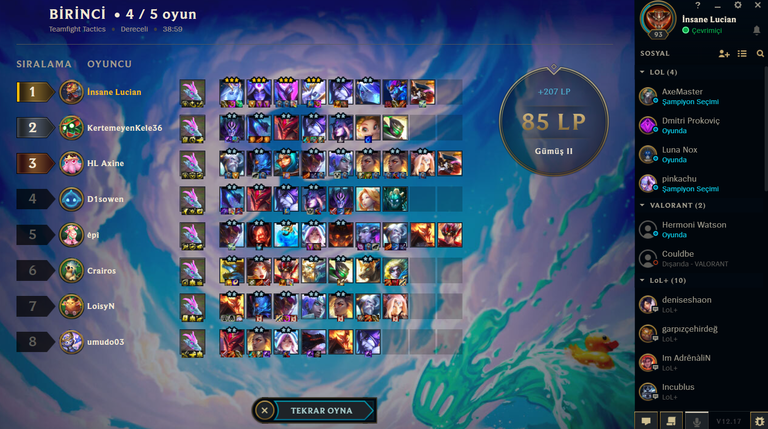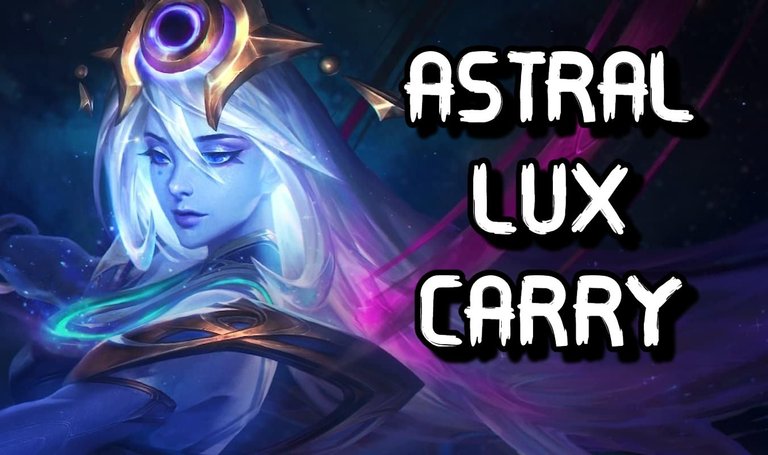 resource
As for my thoughts on the composition, you can play this composition in any game. That's what makes this comp great for me. All you need is to start the game with Astral champions, which is not hard at all. Then follow the instructions in this comp to make your champions 3 stars and win the game. That's all there is to it!
Thank you very much for reading. I hope you enjoyed it. I really enjoy playing TFT these days. What have you been playing lately? Do you play TFT? You can answer them in the comments. I wish you all a great day!
Play More, Live More!

---
---