The Newest Prestige Skin! It Looks Awesome - League of Legends
Hello all, I've been sharing very few League of Legends videos lately and while I will continue to do so, here's a surprise video that you might not expect. As you know, new skins are constantly being added to the game and the skin you're about to see is the last prestige skin added to League of Legends and it's been added less than a week! I've been collecting prestige skins for a while and when I saw this one, I couldn't resist because it's really beautiful. Plus, Miss Fortune is a champion I play regularly, so what more do I need to get this skin? Let's jump into the game!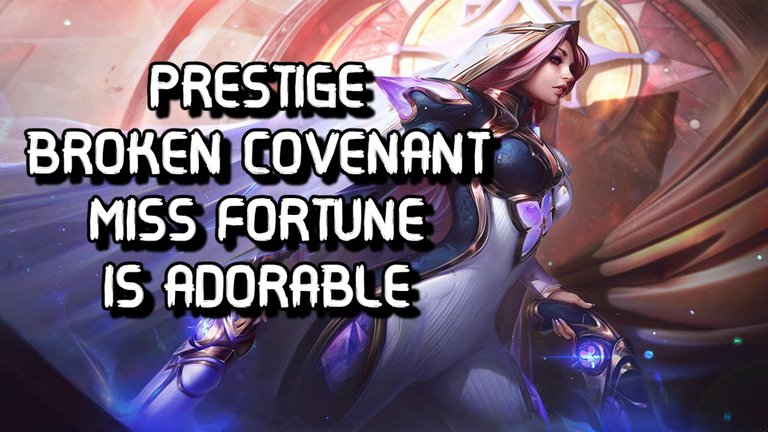 resource
Here is my Youtube video. Also, this time with my commentary! I hope you guys like it. I haven't recorded anything in English for a very long time, so I apologize for any mistakes.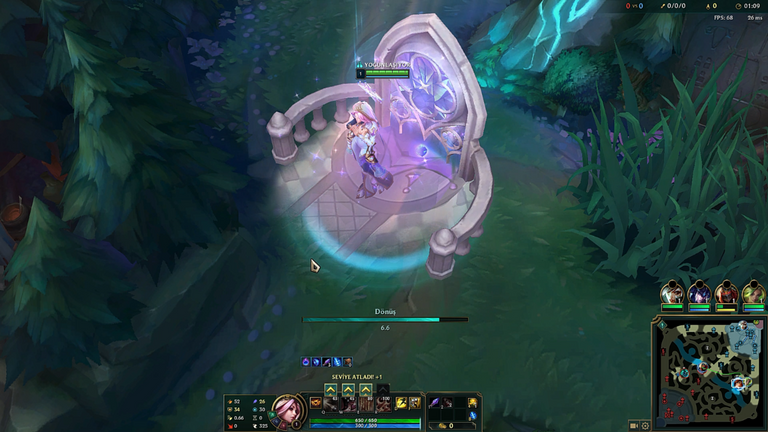 This might be the best skin I've gotten in the game. Look at the animation of his return to base. It looks unbelievable. Really impressive. You can also watch the full return to base animation and the laughing sound and other animations in the video.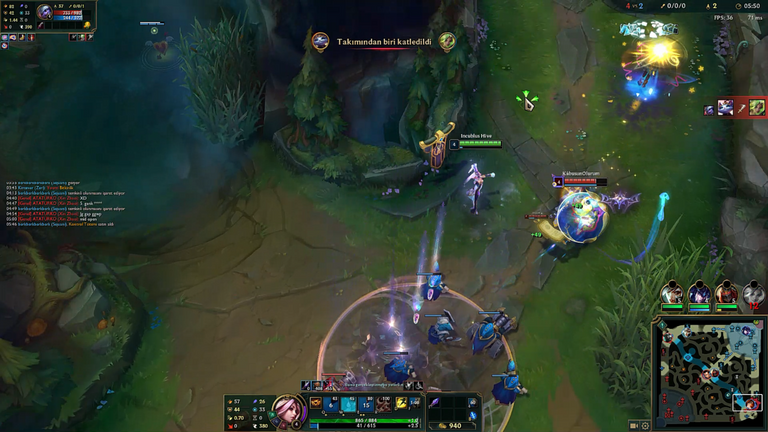 I really like playing Miss Fortune as a support, you're powering up and you're poking your opponent from infinite range and it's almost impossible for your opponents to dodge the ability. But what you have to remember here is that the ADC next to you doesn't know this. He thinks that you are going to fight and defeat your opponent. No, my friend, unfortunately that's not how it works. Just give me some time and I'll poke them enough. Also, the opposing team has a revamped Yuumi. It's almost impossible for us to fight without an item to stop them from recovering health.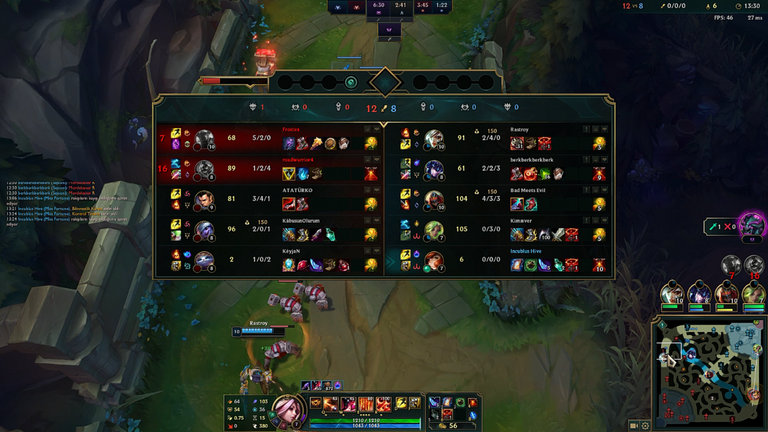 My ADC Zeri kept dying and died 2 more times. There's nothing I can do to protect him because the champion I'm playing doesn't work like that. What can I do? Other than that we weren't doing bad in the game, Zed was doing well and Sejuani was going to be a good tank. I knew that together we could win the game, so even if Zeri pinged me I never got into an argument with him and focused on the game.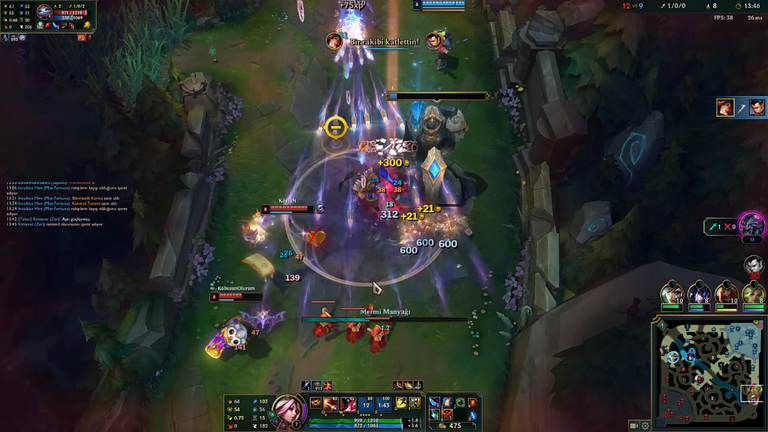 I got my first score in the game by killing the enemy jungler. I think he underestimated my damage, but when I use my E and ultimate at the same time I do a lot of damage. He was also taking damage from the tower. He thought he could take the tower but I killed him and saved the tower.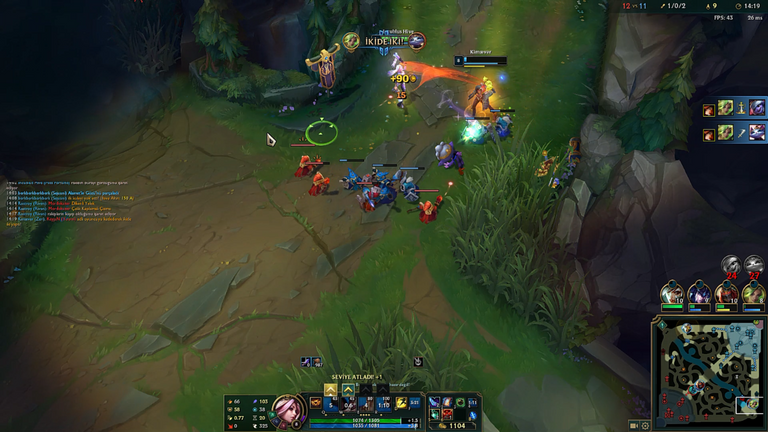 Then our enemies in the bottom lane thought they could beat us. It's interesting because we both survived and killed them haha. And Zeri kept the scores. I'm sure that made her a little happy.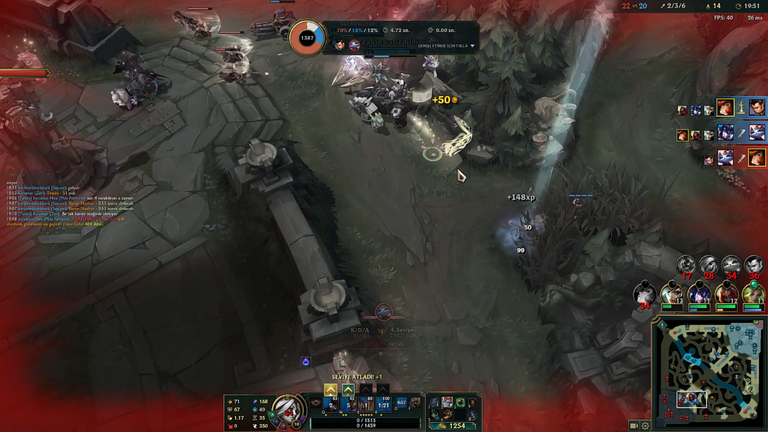 Then we moved to the mid game and the team fights started. Zeri refused to play with us and we 4 of us were able to beat the opposing team haha. As you can see we killed 5 people and they could only kill me. We could have gotten even better results than that when I got a good position. Still, I'm not complaining about the situation.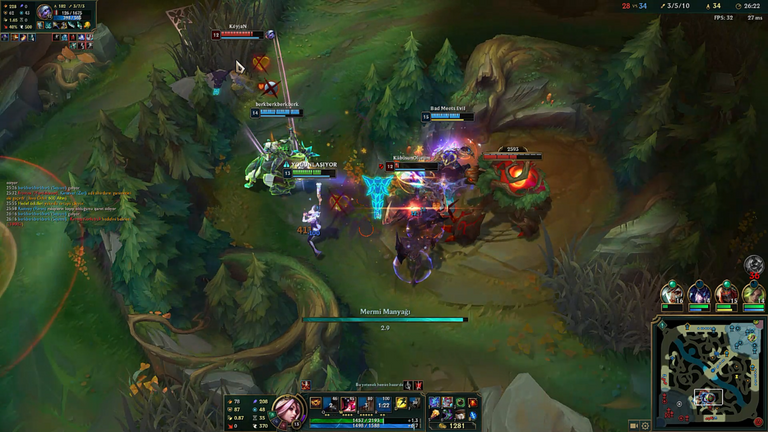 In the 26th minute something happened that I never expected. Tristana jumped in the middle of all of us and then tried to run away haha. Of course she couldn't escape and we killed them both. I thought she did it on purpose and they would surrender, but they didn't. They continued to play for a while.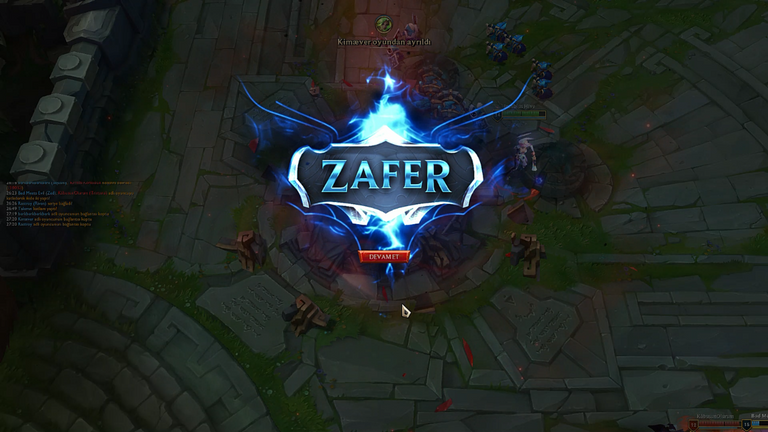 After making fun of the opponents at their bases, we finished the game to ease their pain haha. It was a lot of fun. Every game is fun to play when you are winning. I remember a few games though and I played with some very toxic players and even winning wasn't fun. Anyway, I don't even want to remember that.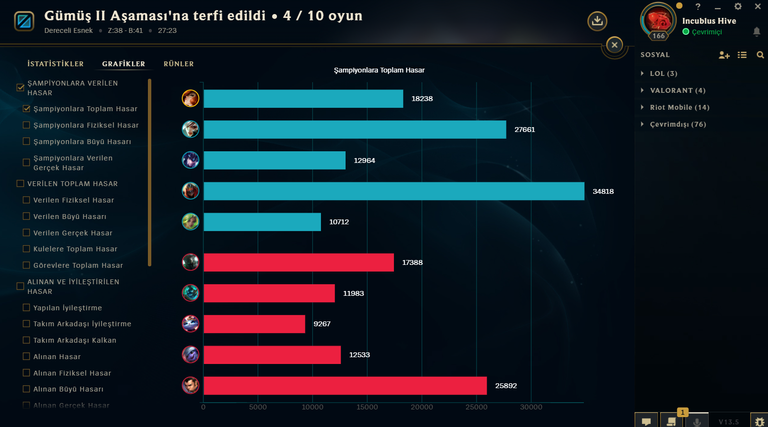 Here is the damage graph. I'm not the best but I'm the 4th highest damage dealer in the game. As a support it's not always possible to do that. I could have done a bit more damage. I can't say I played this game perfectly.
Miss Fortune is still strong as a support. I don't know if she got a buff or a nerf but I must say she is playable. I think she's one of my favorite few champions to play this season.
Thank you very much for reading and watching. I hope you enjoyed it. Take care of yourselves and have a great day!
Play More, Live More!

---
---