To Hive with Incublus is Live Tomorrow with Special Guest: Theycallmedan! - To Hive with Incublus Özel Konuğu Theycallmedan ile Yarın Canlı Yayında! [EN-TR]
Hello to all of you, after a tiring week, I am here with the To Hive with Incublus announcement. I have a lot of fun in this program and I will continue to do it as long as there is participation, I can't say that I have much fun because the participation has been low lately. You are the ones who can help me here. Join my show and let's have a good time together! To make that happen, I'm going to have a great special guest this week.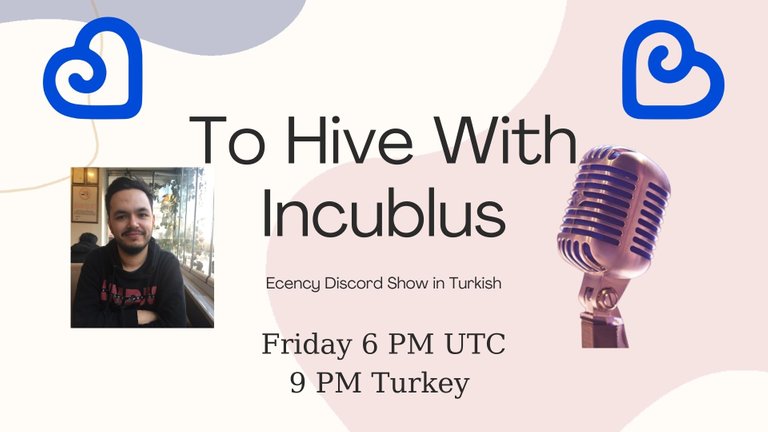 Last Week's Recap
Last week we had almost no participation in our show. I can say that we talked and commiserated with the people who attended about the general course of life. The show didn't last very long because of the low attendance. I hope there will be much more participation this week.

What will we talk about this week?
This week we will talk about Hive again. A long conversation about the things Hive has changed in the world, the people who spread Hive in the world and the future of Hive awaits us. For example, @mcsamm has repeatedly shared with us the water wells opened in Ghana thanks to Hive. There are many more projects and they all continue to be done thanks to Hive. @mcsamm is one of the names in the field to organize them. He also brought many Ghanaian users to Hive. I recommend you to follow him. Maybe he will be available and want to join our show. In short, we will have a conversation where we will talk about everything about Hive.

Which Language Will the Show Be In? Where Will the Show Be? When Will the Show Start?
Our show will be in Turkish and English this week. We are open to participants from all languages. I'm sure there will be people among us who speak different languages and we can understand each other somehow. Different languages mean different countries and each country has different perspectives because of their conditions. Different perspectives will enrich our show. The show will start at 9pm Turkey time and 6pm UTC. The show will be on the Ecency discord server and you can join the show by clicking here. Or you can join the Ecency discord server by clicking here and join our show in the events section. If you have any problems with the links, you can specify in the comments section.

Special Guests
Our special guest this week is @theycallmedan, one of the most famous names of Hive. He supports and helps all kinds of projects that help Hive develop. He is one of the co-founders of 3speak. You can also see that he supports many country communities. Nigeria, Cuba, Brazil, Venezuela and Pakistan are some of them. I'm very curious about his views on the things we're going to talk about this week. I hope you're curious too and feel free to join in!

Sponsors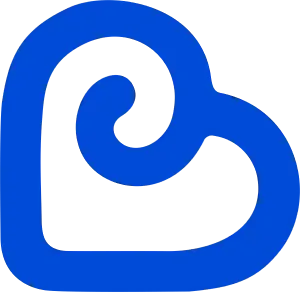 Thank you very much @melinda010100 and @ecency for the Ecency points and the show oppurtunity. Also a special thank you to Melinda for encouraging me for this program. She also sponsored our live chat with Luv and Engage tokens. You are awesome!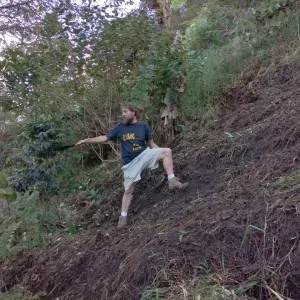 A big thank you to @ecoinstant for the Archon and Dhedge tokens. He is the leader of 5 communities on Hive and has been sharing great Splinterlands related and general posts lately. You can visit his profile if you are interested.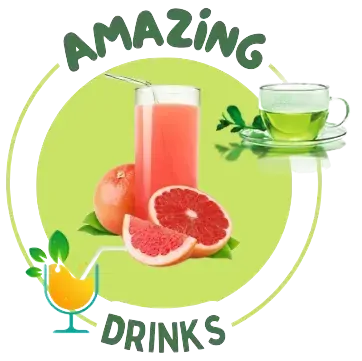 A big thank you to @sirenahippie, leader of the Amazing Drinks community, for the Foodie tokens. She is the leader of 3 other communities and 2 of them are food related too. If you want to share a post on this topic, you can visit her communities.
If you want to be a sponsor of our show, you can reach out to Incublus#5989 on Discord or mention it in the comments.

Prizes
Yes, those of you who participated already know that our show is rewarding, but I decided to share it here as an incentive for those who didn't participate. Everyone who participated in our show last week received 100 Ecency points and a bunch of tokens. If you want to win these prizes, all you have to do is join our show and enjoy the fun!

Thank you very much for reading and you are all invited to the show. The more people who participate, the more fun we will have. Take care and have a great day!
TR
Hepinize merhaba, yorucu bir haftanın ardından To Hive with Incublus duyurusu ile karşınızdayım. Bu programda çok eğleniyorum ve katılım olduğu sürece yapmaya devam edeceğim son zamanlarda katılım düşük olduğu için pek eğlendiğimi söyleyemem. Burada bana yardım edebilecek olan sizlersiniz. Şovuma katılın ve birlikte güzel zaman geçirelim! Bunu sağlamak için bu hafta harika bir özel konukla karşınızda olacağım.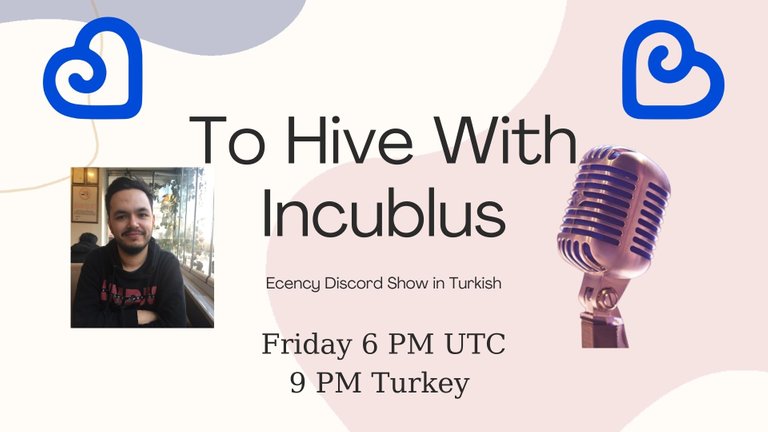 Geçen Haftanın Özeti
Geçen hafta şovumuza katılım yok denecek kadar azdı. Katılan kişilerle hayatın genel gidişatına dair konuştuk ve dertleştik diyebilirim. Şov da katılım çok az olduğu için çok uzun sürmedi. Umarım bu hafta katılım çok daha fazla olur.

Bu Hafta Ne Konuşacağız?
Bu hafta yine Hive'a dair konuşacağız. Hive'ın dünyada değiştirdiği şeyler, Hive'ı dünyada yayan insanlar ve Hive'ın geleceği hakkında uzun bir konuşma bizi bekliyor. Örneğin @mcsamm Gana'da Hive sayesinde açılan su kuyularını defalarca bizlerle paylaştı. Daha pek çok proje var ve hepsi Hive sayesinde yapılmaya devam ediyor. @mcsamm da bunların organize edilmesi için sahada bulunan isimlerden bir tanesi. Ayrıca Hive'a birçok Ganalı kullanıcı kazandırdı. Kendisini takip etmenizi öneririm. Belki kendisi de müsait olur ve şovumuza katılmak ister. Kısaca Hive'a dair her şeyi konuşacağımız bir sohbet olacak.

Şov Hangi Dilde Olacak? Nerede Olacak? Ne Zaman Başlayacak?
Şovumuz bu hafta Türkçe ve İngilizce olacak. Her dilden katılımcılara açığız. Eminim aramızda farklı dilleri konuşan insanlar da olacak ve birbirimizle bir şekilde anlaşabiliriz. Farklı diller farklı ülkeler demek ve her ülkenin koşullarından dolayı farklı bakış açıları var. Farklı bakış açıları şovumuzu zenginleştirecektir. Şov Türkiye saatiyle akşam 9'da UTC saat diliminde de akşam 6'da başlayacak. Şov Ecency discord sunucusunda olacak ve buraya tıklayarak şova katılabilirsiniz. Ya da buraya tıklayarak Ecency discord sunucusuna katılabilir ve etkinlikler bölümünden programımıza katılabilirsiniz. Linkler ile ilgili herhangi bir problem olursa yorumlar kısmında belirtebilirsiniz.

Özel Konuklarımız
Bu haftaki özel konuğumuz Hive'ın en ünlü isimlerinden @theycallmedan. Kendisi Hive'ın gelişmesini sağlayan her türlü projeyi destekliyor ve yardım ediyor. 3speak'in kurucu ortaklarından bir tanesi. Ayrıca birçok ülke topluluğunu da desteklediğini görebilirsiniz. Nijerya, Kübra, Brezilya, Venezuela ve Pakistan bunlardan bazıları. Kendisinin bu hafta konuşacağımız şeyler hakkında görüşlerini ben çok merak ediyorum. Umarım siz de merak ediyorsunuzdur ve katılabilirsiniz!

Sponsorlarımız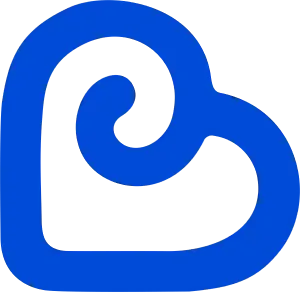 Ecency puanları ve bu şov imkanı için @melinda010100 ve @ecency'e çok teşekkür ederim. Ayrıca Melinda'ya beni bu program için cesaretlendirdiği için özel olarak teşekkür ederim. Kendisi ayrıca canlı sohbetimize Luv ve Engage tokenlarıyla sponsor oldu. Harikasın!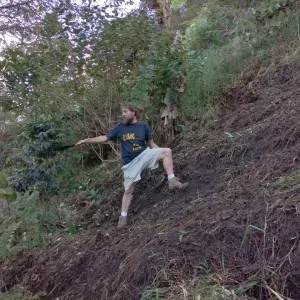 Archon ve Dhedge tokenleri için @ecoinstant'a çok teşekkür ederim. Kendisi Hive'da 5 topluluğun lideri ve son zamanlarda Splinterlands ile ilgili harika postlar paylaşıyor. İlginizi çekiyorsa profilini ziyaret edebilirsiniz.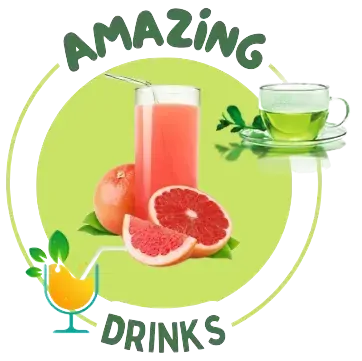 Foodie tokenleri için Amazing Drinks topluluğunun lideri
@sirenahippie
'ye çok teşekkür ederim. Kendisi 3 farklı topluluğun daha lideri ve 2 tanesi daha yiyecekle ilgili. Eğer bu konuda bir post paylaşmak istiyorsanız topluluğunu tercih edebilirsiniz.
Şovumuza sponsor olmak isterseniz Discord üzerinden Incublus#5989'a ulaşabilirsiniz ya da yorumlar kısmında bunu belirtebilirsiniz.

Ödüller
Evet, katılanlar şovumuzun ödüllü olduğunu zaten biliyor ama katılmayanlar için bir teşvik olması adına bunu burada paylaşmaya karar verdim. Geçen hafta şovumuza katılan herkes 100 Ecency puanı ve bir sürü token kazandı. Ödüllerden faydalanmak istiyorsanız tek yapmanız gereken şovumuza katılıp eğlencenin tadını çıkarmak!

Okuduğunuz için çok teşekkürler, şovumuza hepiniz davetlisiniz. Ne kadar çok kişi katılırsa o kadar çok eğleniriz. Kendinize iyi bakın ve harika bir gün geçirin!
---
---