Tonight's Topic and Last Week's Recap on To Hive with Incublus - To Hive with Incublus'ta Bu Akşamın Konusu ve Geçen Haftanın Özeti [EN-TR]
Hello everyone, one week has been too long again and finally Friday has arrived! I can say that Friday has been my favorite day since our show started. I'm having so much fun and it's all thanks to you. Thank you all so much. Let's summarize the last week!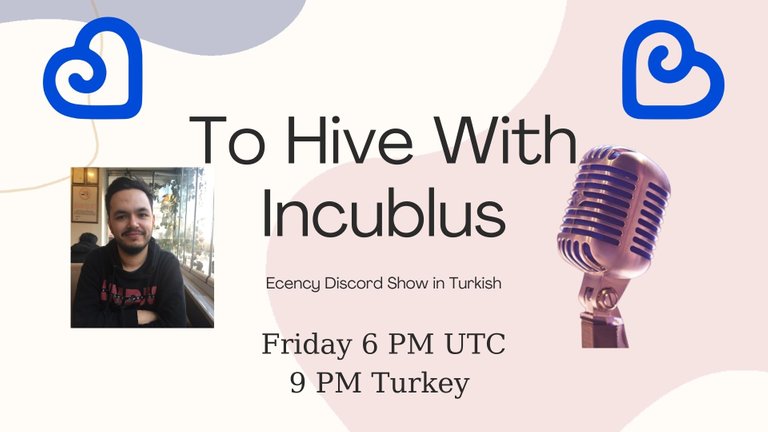 Last Week's Recap
Last week we didn't have a lot of people joining our show, I think a lot of people had important things to do so I can't blame anyone. Still, @mypathtofire @arduilcelebren @bemier and I talked about the games in quite some detail. I have to thank @mypathtofire in particular because he shared everything he knows about the games with us. Together we talked about which is the most profitable play to earn game but we couldn't decide because it depends on many things. How much you play the game, the popularity of the game and the value of the cards in the game. For those of you who didn't attend the show, share your thoughts in the comments. And thank you very much to everyone who participated. You make the show great!

What will we talk about this week?
This week we're going to have a different conversation about communities in the Hive. Which community do you use the most on Hive? Are you sharing your posts in the right communities? Why should we share in the right communities? We'll talk about that. Communities are a very important part of Hive, and I think when they are used correctly, they are an important resource for people who visit there in the future. Also, as the curator of the Hive Gaming community, when something is shared in our community that's not gaming, I ignore it because it doesn't belong there. You don't put your socks on in the morning, do you? I'm going to try something different today, I'm going to visit people's profiles and talk to them about whether or not they're posting in the right communities.

Which Language Will the Show Be In? Where Will the Show Be? When Will the Show Start?
Our show will be in Turkish, but we welcome users from all countries. We had a lot of foreign participants in the past weeks and they made the show more fun. Thanks to them we learn new things and get different perspectives. So don't hesitate about the language. The show will start at 9pm Turkey time and 6pm UTC. Set your alarms because we are going to have a lot of fun! The show will be on the Ecency discord server and you can join the show by clicking here. Or you can join the Ecency discord server by clicking here and join our show in the events section. If you have any problems with the links, please let me know in the comments below.

Special Guests
Unfortunately we don't have a special guest today, but as I always say, everyone who joins our show is special! After all, there is no one else like you, right? Next week I will put more effort into special guests.

Sponsors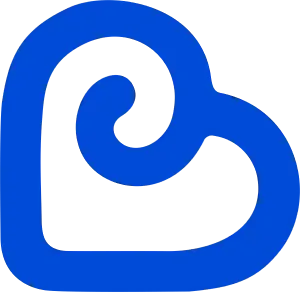 Thank you very much @melinda010100 and @ecency for the Ecency points and the show oppurtunity. Also a special thank you to Melinda for encouraging me for this program. She also sponsored our live chat with Luv and Engage tokens. You are awesome!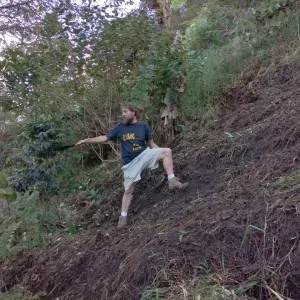 A big thank you to @ecoinstant for the Archon and Dhedge tokens. He is the leader of 5 communities on Hive and has been sharing great Splinterlands related and general posts lately. You can visit his profile if you are interested.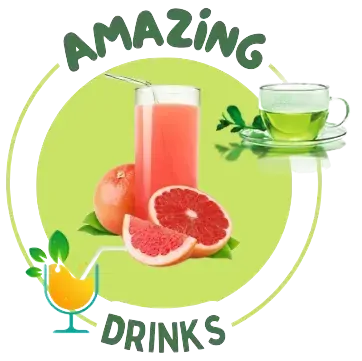 A big thank you to @sirenahippie, leader of the Amazing Drinks community, for the Foodie tokens. She is the leader of 3 other communities and 2 of them are food related too. If you want to share a post on this topic, you can visit her communities.
If you want to be a sponsor of our show, you can reach out to Incublus#5989 on Discord or mention it in the comments.

Prizes
Yes, those of you who participated already know that our show is rewarding, but I decided to share it here as an incentive for those who didn't participate. Everyone who participated in our show last week received 100 Ecency points and a bunch of tokens. If you want to win these prizes, all you have to do is join our show and enjoy the fun!

Thank you so much for reading and I hope you enjoyed it. I look forward to seeing you all on the show tonight, we are going to have a lot of fun together. Take care and have a great day!
TR
Herkese merhaba, bir hafta yine çok uzun sürdü ve sonunda Cuma günü geldi! Şovumuz başladığından beri en sevdiğim günün Cuma olduğunu söyleyebilirim. Çok eğleniyorum ve hepsi sizin sayenizde. Hepinize çok teşekkür ederim. Hadi geçen haftayı özetleyelim!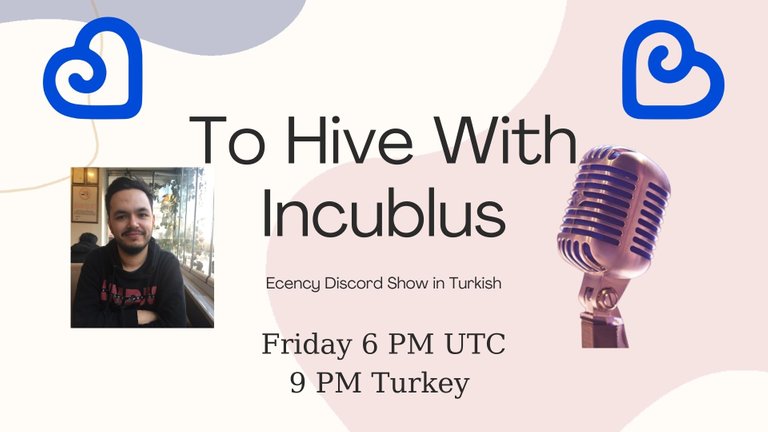 Geçen Haftanın Özeti
Geçen hafta şovumuza katılan çok fazla kişi yoktu, sanırım birçok insanın yapacak önemli şeyleri vardı bu yüzden kimseyi suçlayamam. Yine de @mypathtofire @arduilcelebren @bemier ve ben oyunlar hakkında oldukça ayrıntılı konuştuk. Bu konuda özellikle @mypathtofire'a teşekkür etmem gerekiyor çünkü oyunlar hakkında bildiği her şeyi bizimle paylaştı. Birlikte en kazançlı play to earn oyunun hangisi olduğu üzerine konuştuk ama karar veremedik. Çünkü bu pek çok şeye göre değişiyor. Oyunu ne kadar oynadığınız, oyunun popülaritesi ve oyundaki kartların değeri. Şova katılmayanlar olarak düşüncelerinizi yorumlarda paylaşabilirsiniz. Katılan herkese de çok teşekkür ederim. Şovu harika hale getiriyorsunuz!

Bu Hafta Ne Konuşacağız?
Bu hafta Hive'daki topluluklar üzerine farklı bir konuşma gerçekleştireceğiz. Hive'da en çok kullandığınız topluluk hangisi? Acaba postlarınızı doğru topluluklarda paylaşıyor musunuz? Neden doğru topluluklarda paylaşım yapmalıyız? Bunun üzerine konuşacağız. Topluluklar Hive'da çok önemli bir yere sahip ve bence doğru kullanıldıklarında gelecekte orayı ziyaret eden insanlar için de önemli bir kaynak oluşturuyor. Ayrıca ben Hive Gaming topluluğu küratörü olarak topluluğumuzda oyun dışında bir şey paylaşıldığında onu görmezden geliyorum çünkü yeri orası değil. Sabahları çorabınızı elinize giymiyorsunuz değil mi? Aynı şey. Bugün farklı bir şey de deneyeceğim. İsteyen kişilerin profillerini ziyaret edip doğru topluluklarda paylaşım yapıp yapmadıkları hakkında onlarla konuşacağım.

Şov Hangi Dilde Olacak? Nerede Olacak? Ne Zaman Başlayacak?
Şovumuz Türkçe olacak ama bütün ülkelerden kullanıcılara açığız. Geçtiğimiz haftalarda bir sürü yabancı katılımcımız oldu ve hepsi şovumuzu daha eğlenceli hale getirdi. Onlar sayesinde yeni şeyler öğreniyoruz ve farklı bakış açıları ediniyoruz. Bu yüzden dil konusunda çekinmeyin. Şov Türkiye saatiyle akşam 9'da UTC saat diliminde de akşam 6'da başlayacak. Alarmlarınızı kurun çünkü çok eğleneceğiz! Şov Ecency discord sunucusunda olacak ve buraya tıklayarak şova katılabilirsiniz. Ya da buraya tıklayarak Ecency discord sunucusuna katılabilir ve etkinlikler bölümünden programımıza katılabilirsiniz. Linkler ile ilgili herhangi bir problem olursa yorumlar kısmında belirtebilirsiniz.

Özel Konuklarımız
Maalesef bugün özel bir konuğumuz yok ama her zaman söylediğim gibi şovumuza katılan herkes özeldir! Sonuçta sizden bir tane daha yok değil mi? Haftaya özel konuklar için daha çok çaba sarf edeceğim.

Sponsorlarımız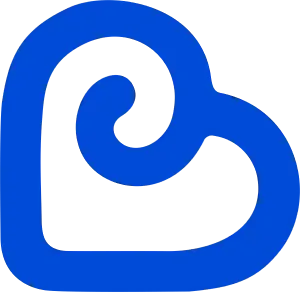 Ecency puanları ve bu şov imkanı için @melinda010100 ve @ecency'e çok teşekkür ederim. Ayrıca Melinda'ya beni bu program için cesaretlendirdiği için özel olarak teşekkür ederim. Kendisi ayrıca canlı sohbetimize Luv ve Engage tokenlarıyla sponsor oldu. Harikasın!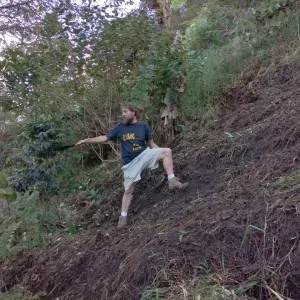 Archon ve Dhedge tokenleri için @ecoinstant'a çok teşekkür ederim. Kendisi Hive'da 5 topluluğun lideri ve son zamanlarda Splinterlands ile ilgili harika postlar paylaşıyor. İlginizi çekiyorsa profilini ziyaret edebilirsiniz.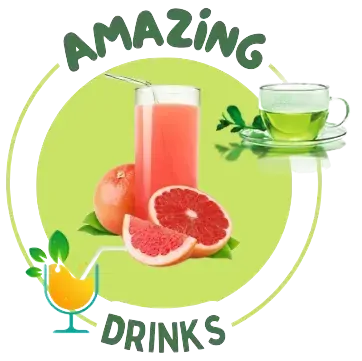 Foodie tokenleri için Amazing Drinks topluluğunun lideri
@sirenahippie
'ye çok teşekkür ederim. Kendisi 3 farklı topluluğun daha lideri ve 2 tanesi daha yiyecekle ilgili. Eğer bu konuda bir post paylaşmak istiyorsanız topluluğunu tercih edebilirsiniz.
Şovumuza sponsor olmak isterseniz Discord üzerinden Incublus#5989'a ulaşabilirsiniz ya da yorumlar kısmında bunu belirtebilirsiniz.

Ödüller
Evet, katılanlar şovumuzun ödüllü olduğunu zaten biliyor ama katılmayanlar için bir teşvik olması adına bunu burada paylaşmaya karar verdim. Geçen hafta şovumuza katılan herkes 100 Ecency puanı ve bir sürü token kazandı. Ödüllerden faydalanmak istiyorsanız tek yapmanız gereken şovumuza katılıp eğlencenin tadını çıkarmak!

Okuduğunuz için çok teşekkürler, umarım beğenmişsinizdir. Bu akşam hepinizi şova bekliyorum! Birlikte çok eğleneceğiz. Kendinize iyi bakın ve harika bir gün geçirin!
---
---