Urgot 3 Stars!! TFT - League of Legends
Hello all to gamers, after two Bannerlord episodes I'm ready to share with you the best TFT game I've played recently. No exaggeration, buckle up and get ready to game!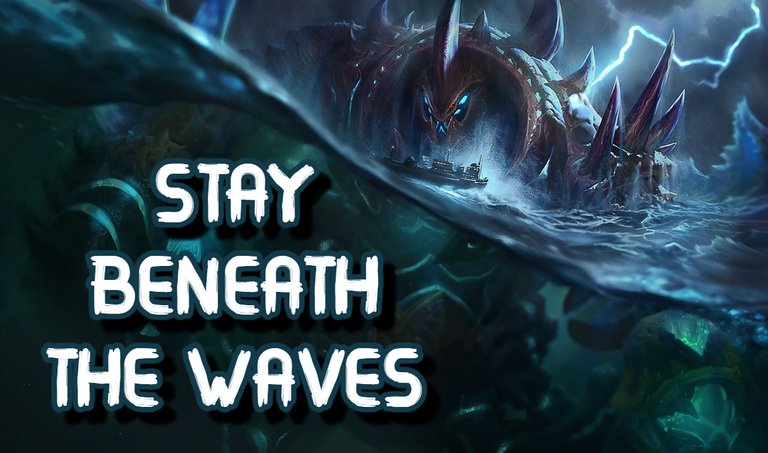 resource

You can watch the gameplay here unfortunately no commentary 🤐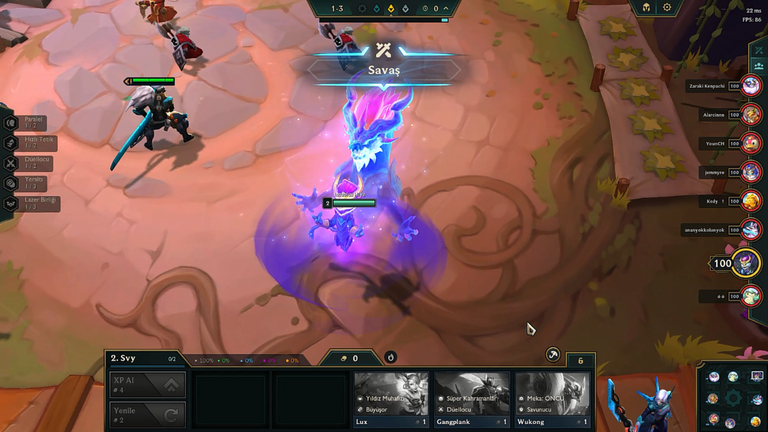 You can see my nickname Incublus Hive since I decided to play on the Turkey server after a long time. Also in this game we will be accompanied by this majestic dragon Ao Shin.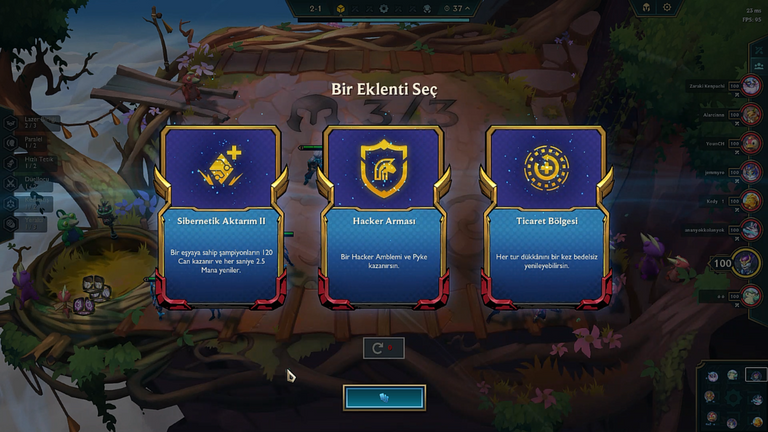 I would love to see the Underground soul among my augment options, but the trade sector augment is not bad at all because with this augment we can make some champions 3 stars. We can also activate the underground buff in the early game.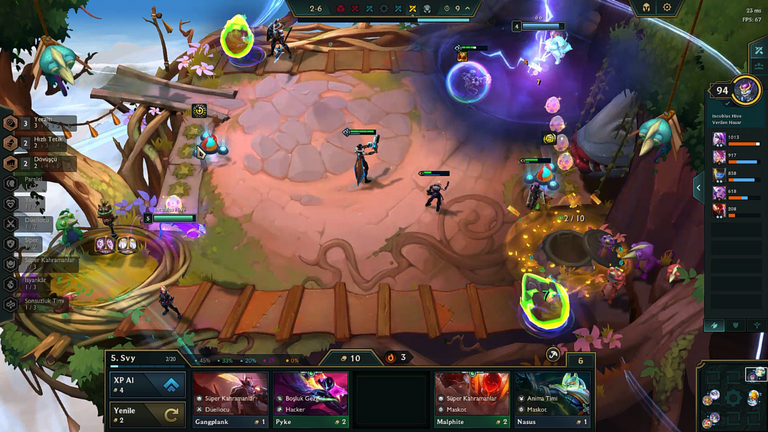 As I intended, I activated the underground buff in the early game and already rejected the first heist. I won't share it here as it's nothing worth seeing, only 9 gold. Although I lost the first 2 fights, I beat my opponents afterwards because I had a lot of 2 star champions.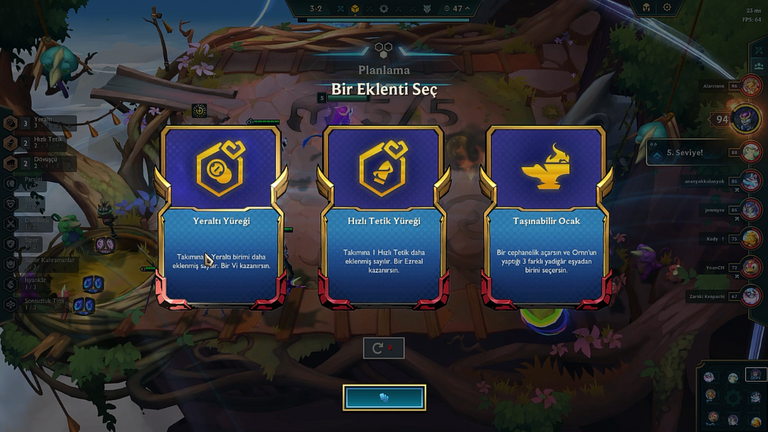 That's what I'm talking about! The underground heart is my favorite augment in this game. Because even though I love winning, the main reason I play this game is to have fun and I have the most fun playing this composition. If I find only 1 Sona and Samira soon, I will activate 6 underground buff and then I can be sure that I will win the game.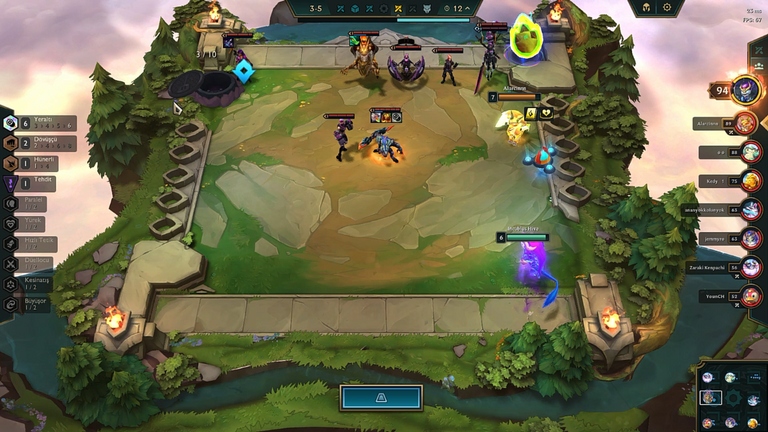 This opponent has activated 6 underground buffs at this stage of the game. WTF! If he is playing even a little bit better I am sure he will destroy this game. We don't stand a chance. But is he playing well? We'll see.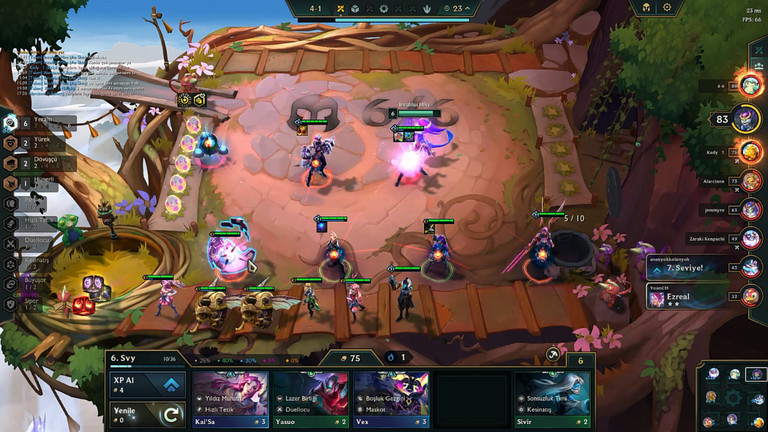 About 3 turns after him, I also activated 6 underground buffs. I wouldn't say I was very unlucky, I might even say I was lucky because I didn't spend any gold to find these champions. You might ask why 6 underground buffs are so important. When you activate it, the heist progresses 4 when you win and 7 when you lose. This way you can get an excellent reward very quickly.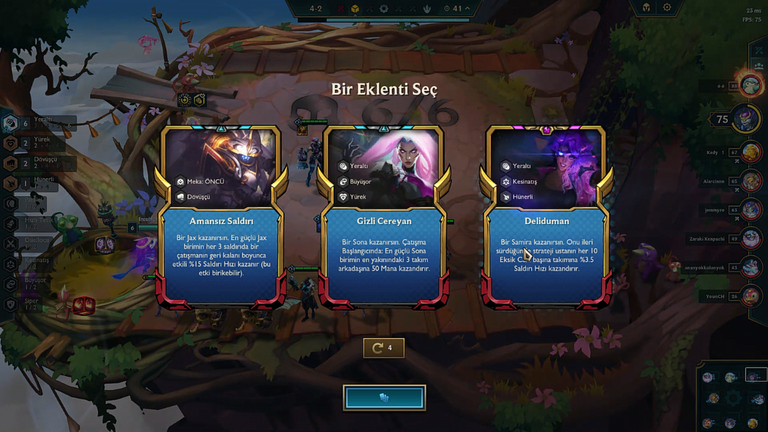 The last augment choice was easy for me. I found a Samira augment and chose it without looking for any adventure. Actually, this augment is of no use to me at the moment because it gives you 3% attack speed per 10 missing HP. But eventually I will run low on HP and that's when this augment will come in handy.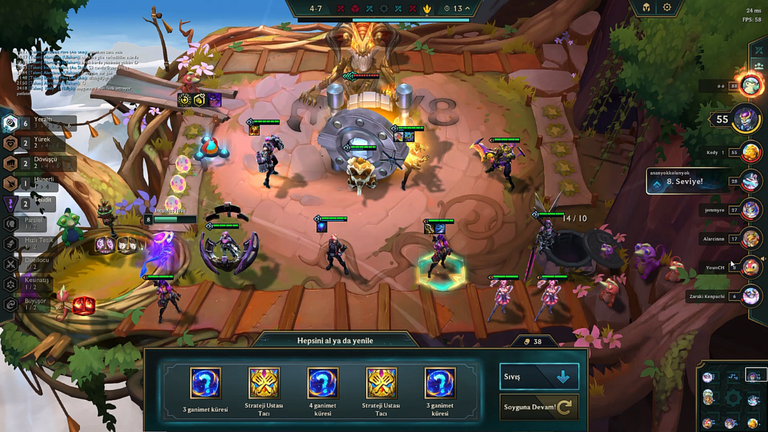 This is the reward for the 5th heist and frankly it's very tempting. I will be able to put 2 extra champions on the board and I will have 10 loot orbs. It can contain items or gold, but I rejected that because I want and can get more.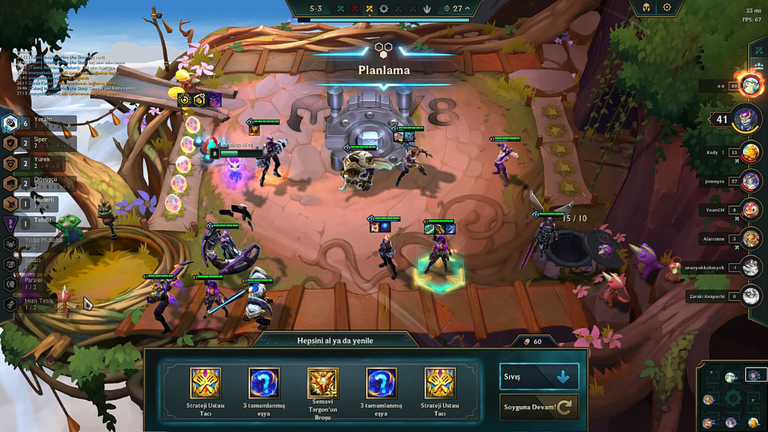 The reward for the 6th heist is much more tempting. 6 completed items, 1 glitter item and 2 extra champions. But as you can see I have 41 HP and I can easily see the next heist. That's why I rejected this one too.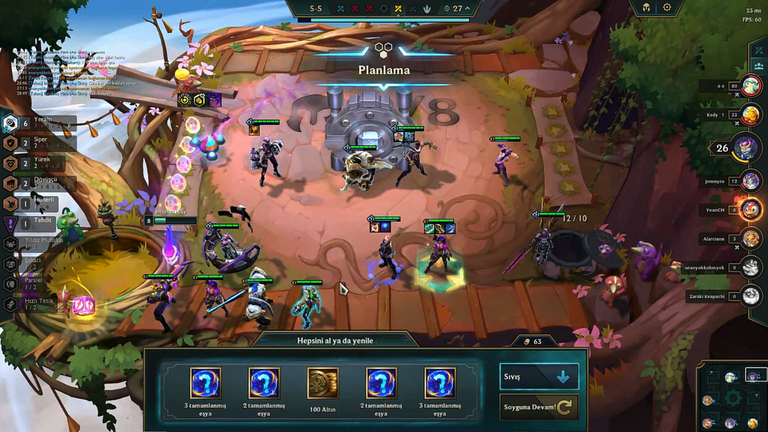 To be honest, the previous heist was much more tempting than this one, but I can't refuse 100 gold and 10 complete items. Also, even if I refuse this heist, it's pointless as there is no higher level lol. Let's get it!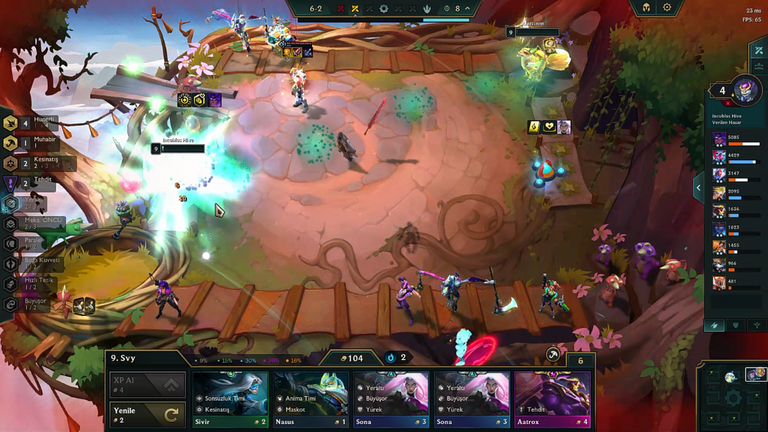 My opponent who plays underground composition too beat me narrowly and I almost died. My board was really strong but I realized that being strong is not enough for this game. I need to be very strong. I had to spend my gold faster because as you can see I have 104 gold.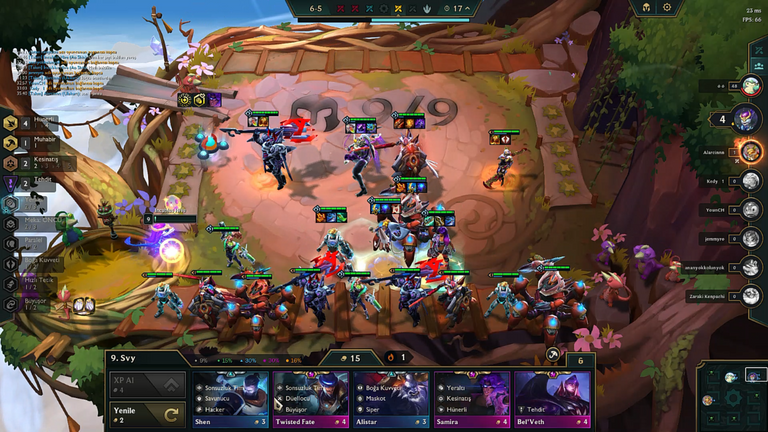 This is the final version of my board by the way. With these champions it's impossible to lose under normal circumstances. As you can see I have 2 stars of all legendary champions and they all have good items. Ok frontline Draven is not a good idea but I need to use him somehow XD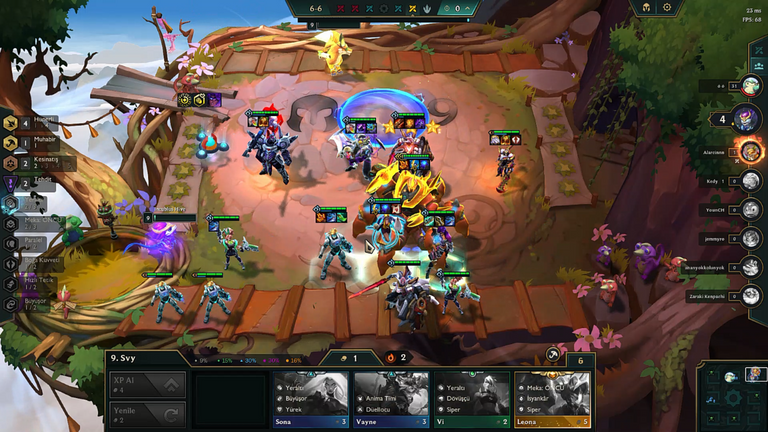 Here we go! I finally managed to make Urgot 3 stars and there's no chance they'll beat me after this! At least that's what I think, and I will be much stronger with the chests he will bring me haha. Maybe I can make another champion 3 stars.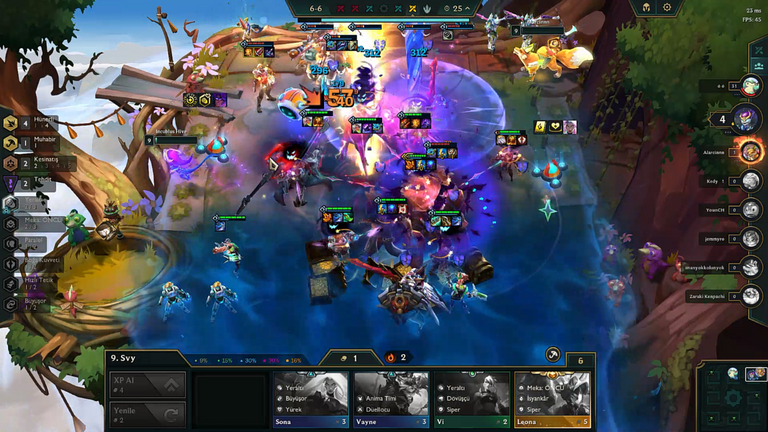 As soon as the battle started, he almost killed all the opponents with one wave. And as you can see there are chests everywhere. Urgot did 9.5k damage this battle. It doesn't sound like much but I think it's because my opponent is weak. My opponent was the other underground player who almost killed me just now. I destroyed him!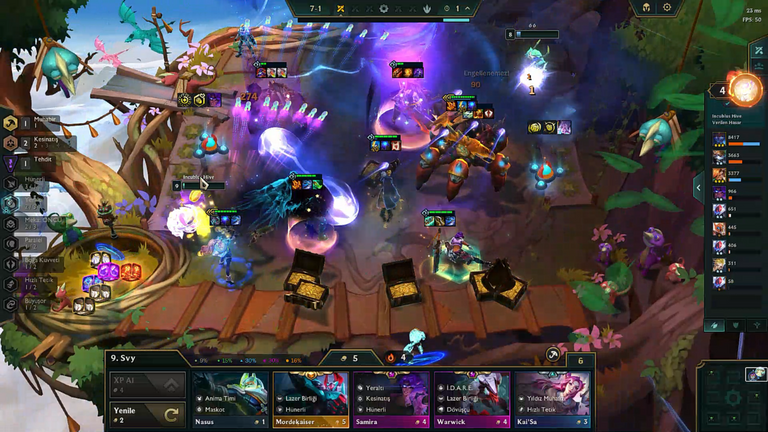 My last opponent was an overpowered Infiniteam composition and I beat him too. He had a few 3 star champions but none of them were Urgot XD Urgot did 8.5k damage in this phase too. I think there's something wrong here because when Urgot sends the first wave, all enemy champions are almost dead. 8.5k is a bit low in my opinion.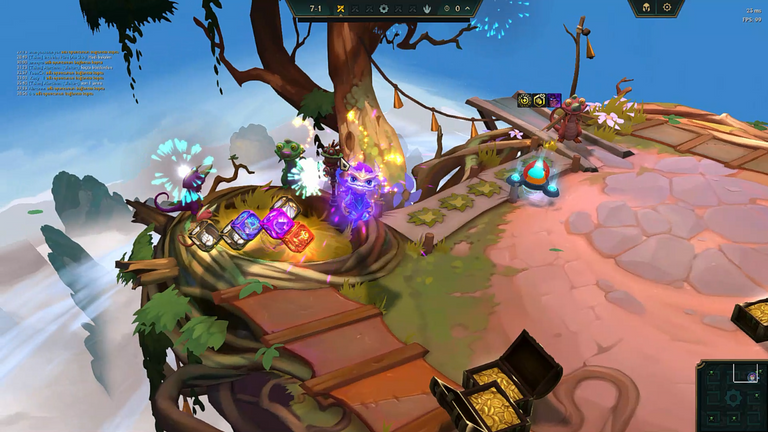 Here's my win pose with chests all around. Ao Shin looks so cute.


Thoughts About Composition
This composition is the most fun composition you can play. But you have to be very careful because suddenly your opponents can become very strong and you can lose the game before you know it. Because Underground champions are not very strong. Especially when you don't make 3 stars. So maybe 3 star Ezreal or Sona can be a carrier in other compositions but not here. You can give your AD items to Samira, AP items to Sona or Ezreal. As a tank, Vi and Lee Sin are an ideal duo, but any other bruisers would be fine. After you get your reward you have to be very quick to change your composition or you might get killed again by a strong opponent and end up last.

Thank you very much for reading, I hope you enjoyed it. Don't forget to leave your thoughts about the game or anything else in the comments. Take care and have a great day!
Play More, Live More!

---
---