We Will Reborn! - Frostpunk Winterfell #1
A new adventure begins! That's right, I'm here with the new scenario of Frostpunk, and I'm really excited because there will be some of us in this series. We've already talked about them and you're about to see them join us. First of all, this is a different scenario than the last one and it's much more difficult than the last one. I have no idea how I finished it the last time I played it. Because it's really, really, really hard. I have to think much more strategically and plan everything perfectly. One wrong move could mean the end of the community. So what are we waiting for? Let's do it!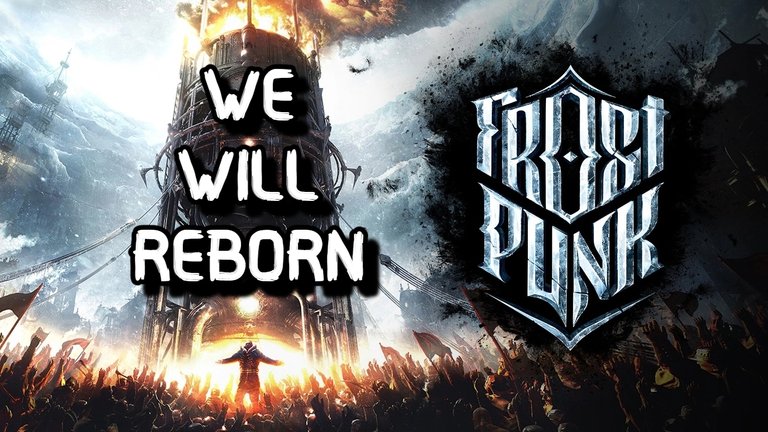 resource

This scenario has its own intro video. I uploaded it on my YouTube channel, it's only 50 seconds long if you want to watch it. I would love to share the gameplay videos but they are too long. So we'll just keep with the screenshots.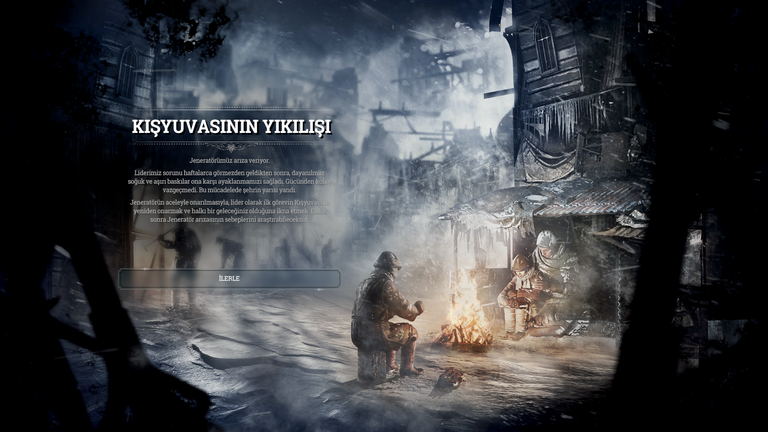 So that's the story. I will translate this part into English for you. The generator broke down. After weeks of our leader ignoring the problem, the unbearable cold and extreme pressures made us rise up against him. He did not give up power easily. Half the city burned in the struggle. With the generator hastily repaired, your first task as leader is to rebuild Winterhome and convince the people that we have a future. Later you will be able to investigate the causes of the generator failure.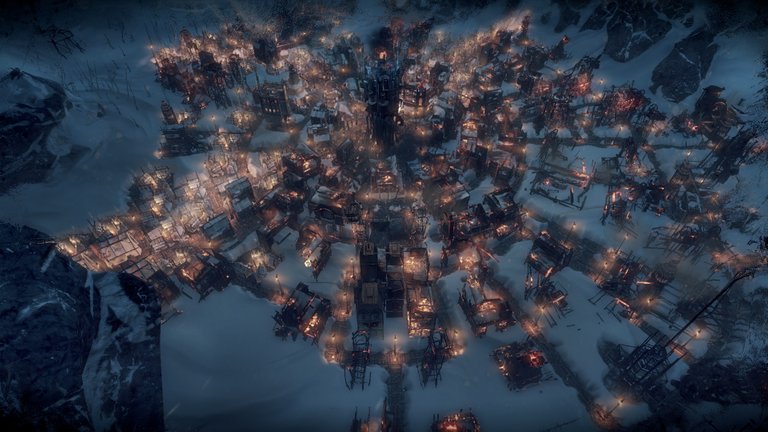 This is the city as it started. How bad it is. It's all destroyed and ravaged. Many factories have been destroyed. There seems to be no resources. You know, in such situations people make up stories to better adapt to the game. So I made one up. We can compare this situation of the city to the current situation of the Hive. We are in decline, but we have never fallen and we will never fall. We have to work hard to rise from the ashes, but we will do it. We must make as few mistakes as possible and put everything back in order. We have to somehow survive this bear market, we can do it!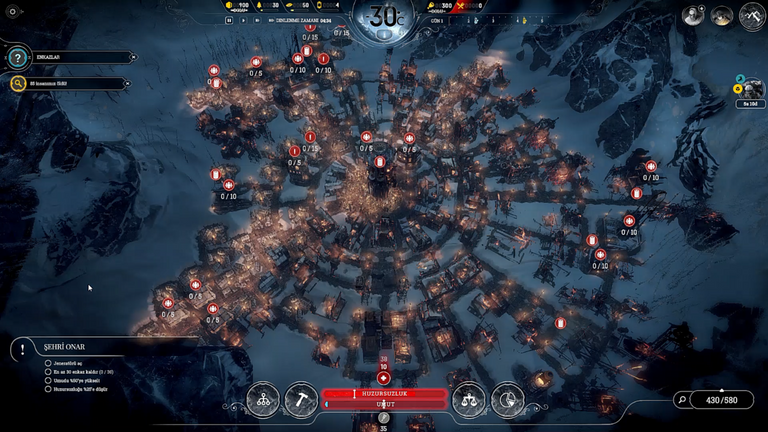 85 people dead! Wow, it must have been a bloody night. My predecessor abused his power. Unrest is at its peak. Hope is almost non-existent. And we have four missions to start with. Turn on the generator, which will be the easiest. 30 to remove the wreckage, which is the hardest. Raising hope to 50% and reducing unrest to 25%. These are things that seem impossible right now. Making people happy is not easy and never has been. Oh by the way, we have 48 patients and 10 of them are seriously sick. We also have 35 amputees, which is a huge burden for the health centers. I don't want to call people like that but they are.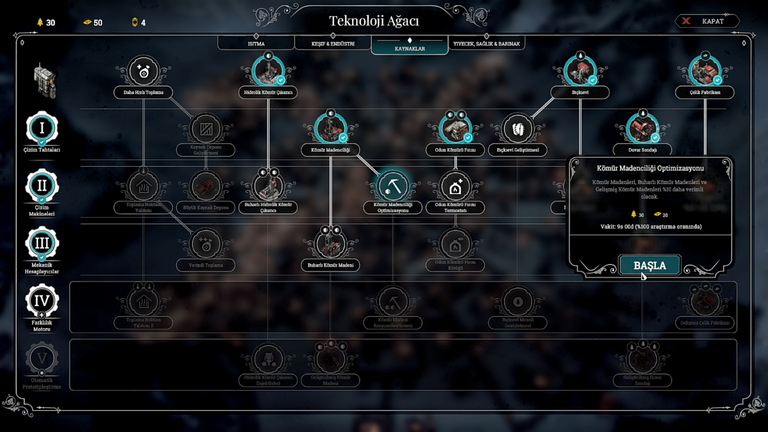 Some research has already been done because we have not built the city from the beginning, but there is a lot that needs to be done. We're going to need a lot of coal so we can start with that, we can do some research on food, or we can improve the efficiency of the generator. It was a very difficult choice and I chose coal mining optimization, so the coal mines will be 10% more efficient.



You thought I forgot, didn't you? In the posts of the previous scenario, I asked you to write your names if you want to be in the game and a total of 5 people wrote their names. @techinalside is an engineer and @queenstarr, @frankevor, @hrichakar, @bong1011 will accompany us on our adventure. Here you can see them in the game. If you want to take part in the next episode or the one after that, don't forget to let me know in the comments. I will do my best to make sure nothing happens to you guys!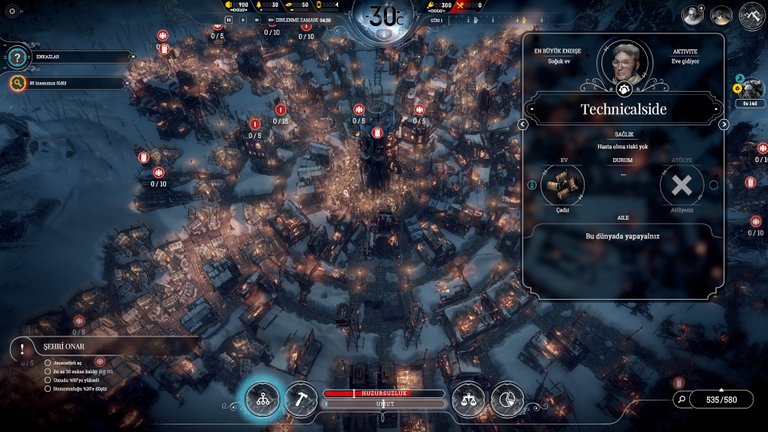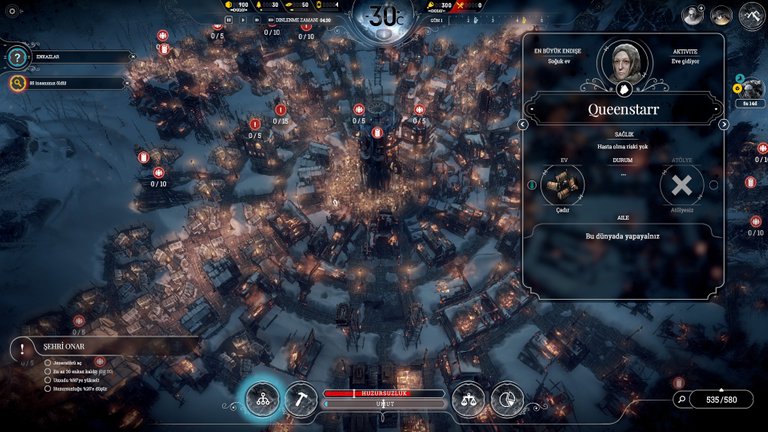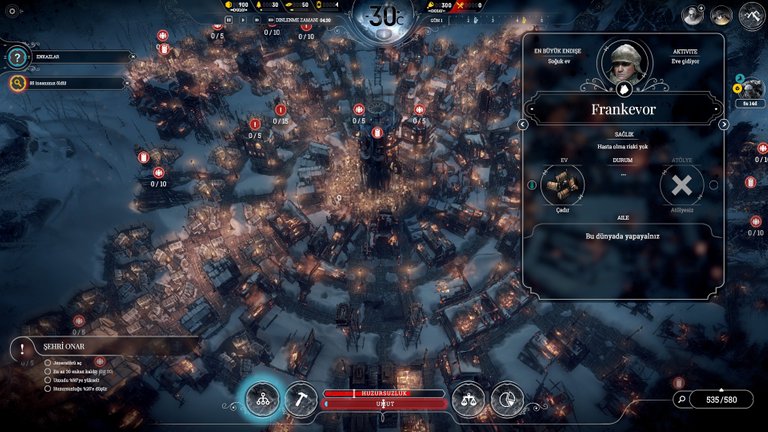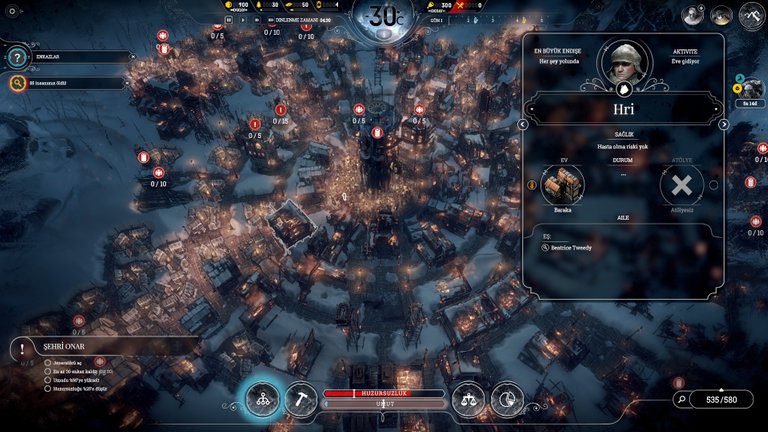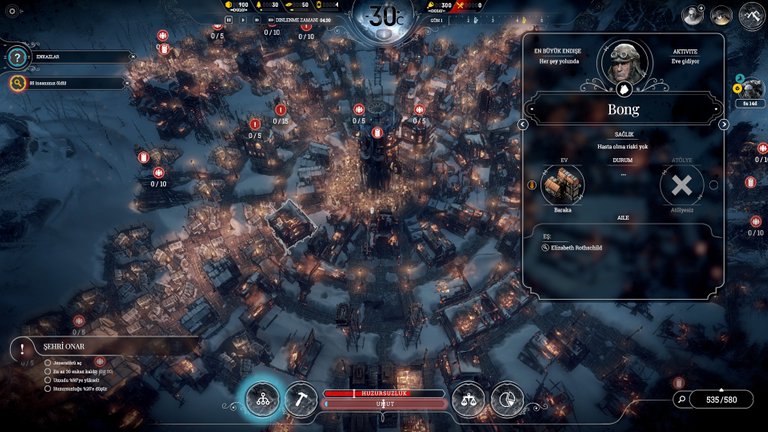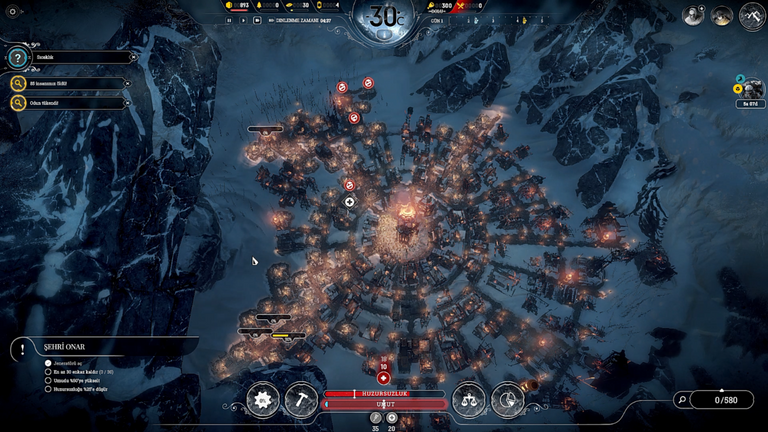 Fortunately, a law has already been signed that children can work anywhere, so they will help us. Without them it would be very difficult because there are 164 children in our city! I fired up the generator and we completed the first mission, it was easy, wasn't it? I hope they will all be like that, but I don't think so.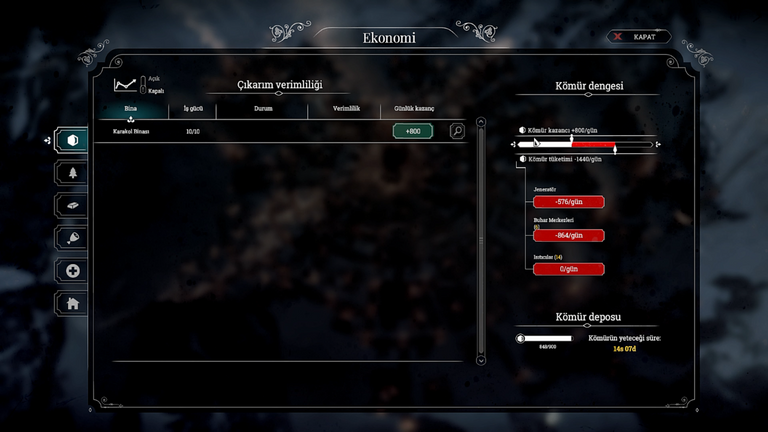 Look at this. Our coal consumption is 1440 a day, but our production is only 800. At this rate we'll run out of coal in two days. I have to do something about it.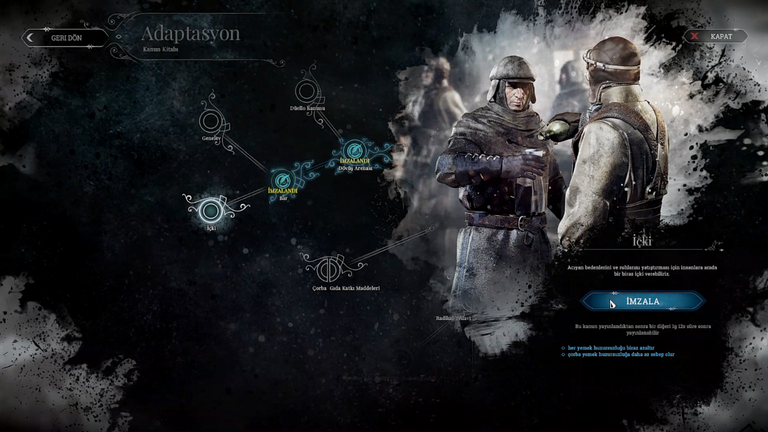 I have to reduce the unrest somehow and I don't have many options. I don't prefer people to drink alcohol, but if it reduces the unrest, they can have a drink now and then. I hope it doesn't affect them too badly. I don't see any bad effects of this law, but you never know what will happen.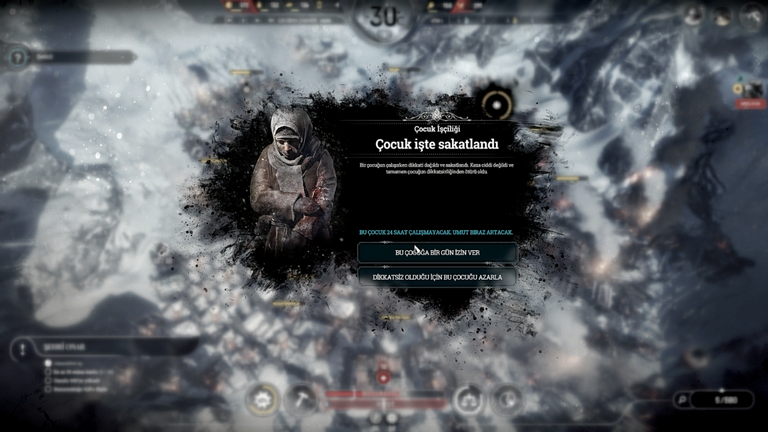 Man, it's only the first day. How do you manage to injure yourselves? Hopefully there'll be a little bit of hope in exchange for this kid not working for a day. I hope it keeps going up.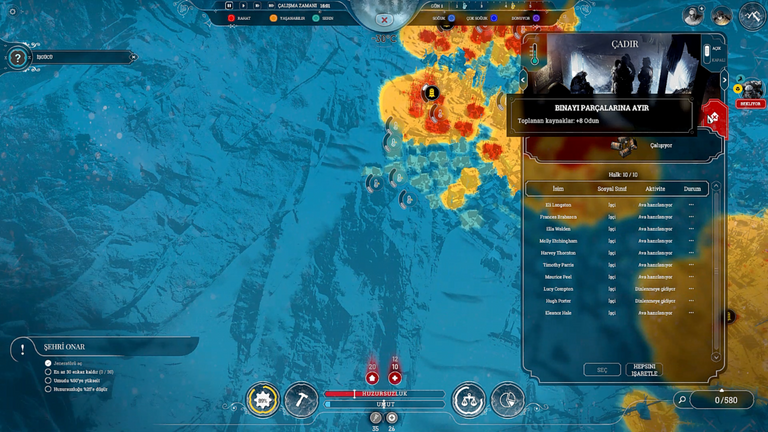 The city is very poorly designed right now. People are living too far away from the generator and they could freeze to death. So I built houses close to the generators or steam centers and demolished the ones that are too far away.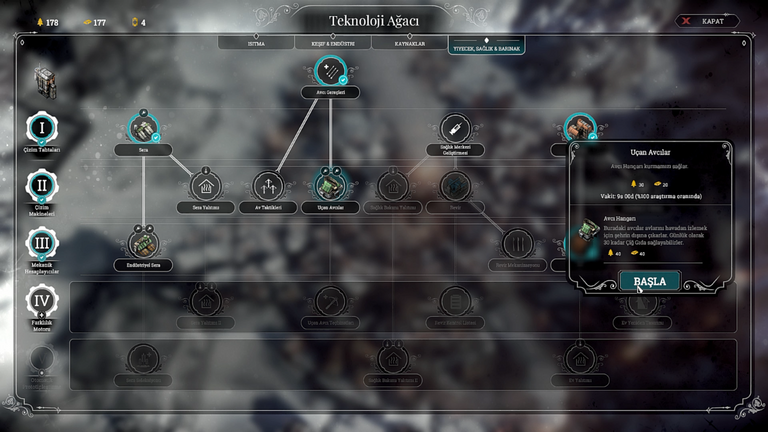 We will need a lot of food, so I started this research that allowed me to build a hunter's hangar. This building provides twice as much raw food as the hunter's hut, so it will be very useful.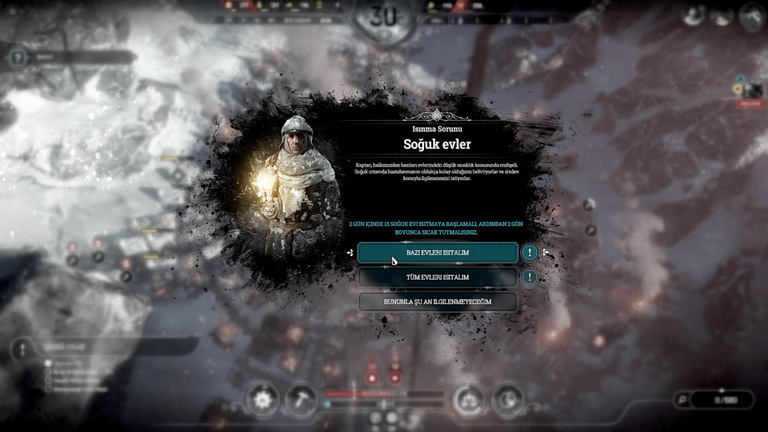 Of course, the demands of my people will never end. They say their homes are cold and they want me to warm them. It sounds simple, but it's not, because the number of houses they want me to heat is 15. I don't know if I can do it, but I have to try, otherwise hope will not rise.

So the first day is over and I will end this chapter here, otherwise it will be too long and people will not want to read it. Yes I know you don't read very long posts. I hope you liked it. Don't forget to leave your name in the comments if you want to take part in this scenario of Frostpunk. Have a great day and see you soon!
Play More, Live More!

---
---