PukuConcurso LaVoz Cantante Semana 32 - Rock Radio (Acoustic Cover) by Indonesia Bersatu

---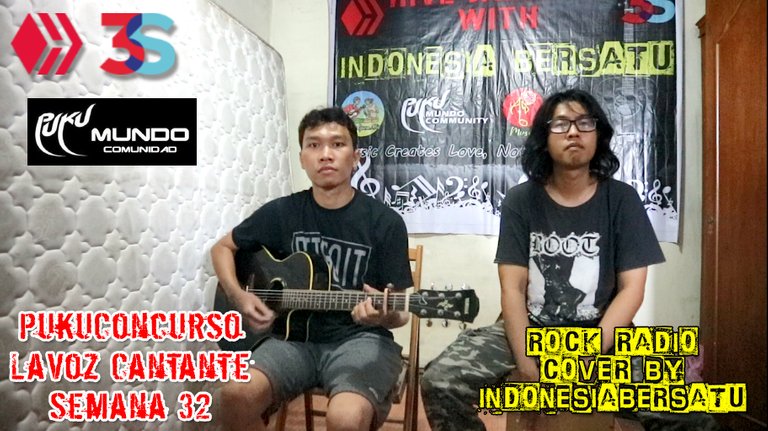 Hello brothers and sisters, you are reunited with us, IndonesiaBersatu. Punk Rock band from Medan, Indonesia. Today, in the #PukuMundo family which has entered its 31st week, the two of us performed a cover song by Endank Soekamti entitled Rock Radio. This song is about the many radio channels that play whiny and sad songs, so Soekamti FM is present on Indonesian radio channels, especially in the Jogjakarta area.
Hola hermanos y hermanas, se han reunido con nosotros, IndonesiaBersatu. Banda de punk rock de Medan, Indonesia. Hoy, en la familia #PukuMundo que ha entrado en su semana 31, los dos interpretamos un cover de Endank Soekamti titulado Rock Radio. Esta canción trata sobre los muchos canales de radio que reproducen canciones quejumbrosas y tristes, por lo que Soekamti FM está presente en los canales de radio de Indonesia, especialmente en el área de Jogjakarta.
Endank Soekamti's band created a radio channel that specifically played rock, metal, punk, hardcore, and the like songs to excite young people so they wouldn't be hypnotized by sad and crybaby songs. This sad and whiny song will make the listener's brain and mentality become soft. Endank Soekamti's band does not want young people to be a generation of confusion. The youth should listen to songs that burn the spirit that surges so that they are mentally brave, tough, and also critical.
La banda de Endank Soekamti creó un canal de radio que tocaba específicamente rock, metal, punk, hardcore y canciones similares para entusiasmar a los jóvenes y que no se dejaran hipnotizar por las canciones tristes y lloronas. Esta canción triste y quejumbrosa hará que el cerebro y la mentalidad del oyente se ablanden. La banda de Endank Soekamti no quiere que los jóvenes sean una generación de confusión. Los jóvenes deben escuchar canciones que quemen el espíritu que surge para que mentalmente sean valientes, duros y también críticos.
Indonesian lyrics
"bukan ku tak suka lagu cinta
yang indah merdu dan mempesona
aku ingin sesuatu yang lain
yang membuatku tetap bergelora
kuganti-ganti channel radioku
kucari-cari frekuensi itu
slalu kutunggu keras suaramu
stasiun favorit kebanggaanku
aku melayang aku bergoyang
tak akan tenang rock rock radio
aku menari aku bernyanyi
tak kan berhenti rock rock radio
dengar suaramu bergema lagi
dalam hatiku kau tak akan mati
rock rock radio
nada-nadamu keras menghentak
kata-katamu yang memberontak
kau membuat jantungku berdetak
kau membuatku ingin teriak
kau ada tuk membakar semangatku
teman setia masa mudaku
kau cerahkan gelapnya hariku
kau redakan semua masalahku"
English Lyrics
"It's not that I don't like love songs
beautiful, melodious and enchanting
I want something else
that keeps me excited
I change my radio channel
I'm looking for that frequency
I always look forward to your voice
my favourite station
I'm floating I'm swaying
won't calm down rock rock radio
I dance I sing
won't stop rock rock radio
hear your voice echo again
in my heart, you will not die
rock rock radio
your voices are loud
your rebellious words
you make my heart beat
you make me want to scream
you are there to burn my spirit
my childhood loyal friend
you brighten up my dark day
you solve all my problems"
---
In my opinion, this song is also the same as the PukuMundo community that was built by Mr. @nahupuku who wants to create a rock music community so that people can be creative and listen to uplifting songs and also have a tough attitude like rock music. We occasionally have to listen to rock music and the like so that we know that rock music is an expression of strong and tough musicians. If someone often listens to rock music, it will have a person who never gives up. That's the importance of listening to rock music.
En mi opinión, esta canción también es la misma que la comunidad de PukuMundo que construyó el Sr. @nahupuku, quien quiere crear una comunidad de música rock para que las personas puedan ser creativas y escuchar canciones edificantes y también tener una actitud dura como la música rock. . De vez en cuando tenemos que escuchar música rock y cosas por el estilo para saber que la música rock es una expresión de músicos fuertes y duros. Si alguien escucha música rock con frecuencia, tendrá una persona que nunca se da por vencida. Esa es la importancia de escuchar música rock.
Thank you so much for listening to the song we played today, I hope you all like it. We recorded this video and song in my room which is in Medan City. The video was recorded using a mirrorless canon camera assisted by a tripod. For sound, I edited it with Adobe Audition CC software to add a bit of sound quality. For the final video editing process, I use Adobe Premiere Pro CC software. Thank you and peace to all of us. Regards.
Muchas gracias por escuchar la canción que tocamos hoy, espero que les guste a todos. Grabamos este video y la canción en mi habitación que está en la ciudad de Medan. El video fue grabado usando una cámara canon sin espejo asistida por un trípode. Para el sonido, lo edité con el software Adobe Audition CC para agregar un poco de calidad de sonido. Para el proceso final de edición de video, utilizo el software Adobe Premiere Pro CC. Gracias y paz para todos nosotros. Saludos.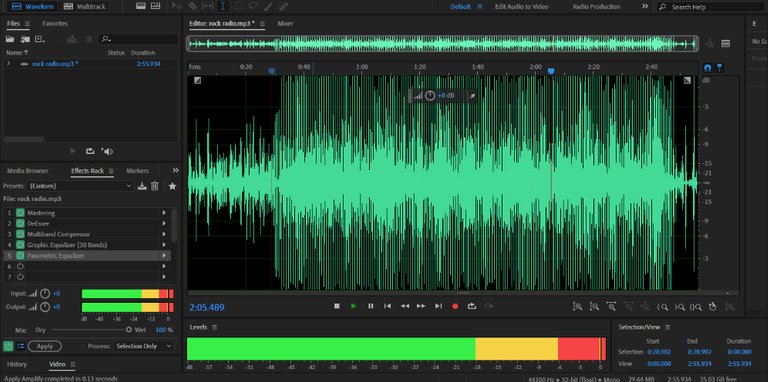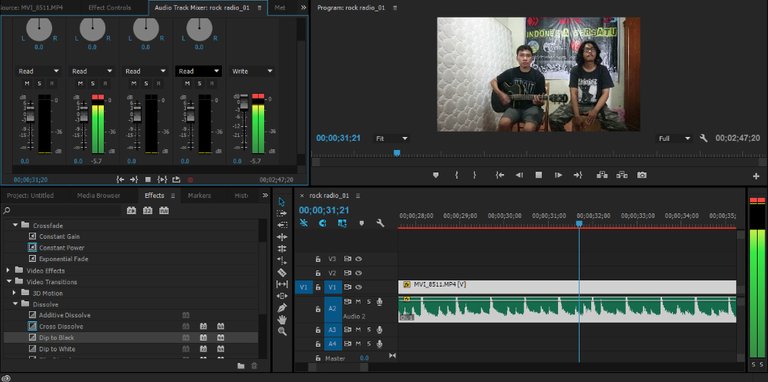 Below is the original video of the song Endank Soekamti
A continuación se muestra el video original de la canción Endank Soekamti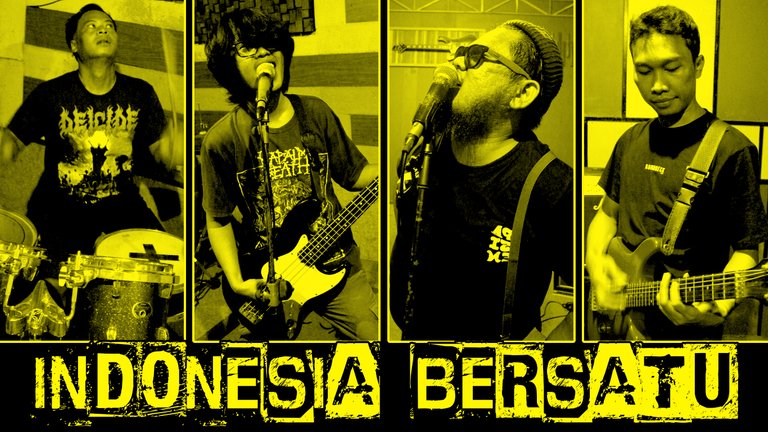 ---
▶️ 3Speak
---
---