Three Tune Tuesday: One Hundred Percent Grunge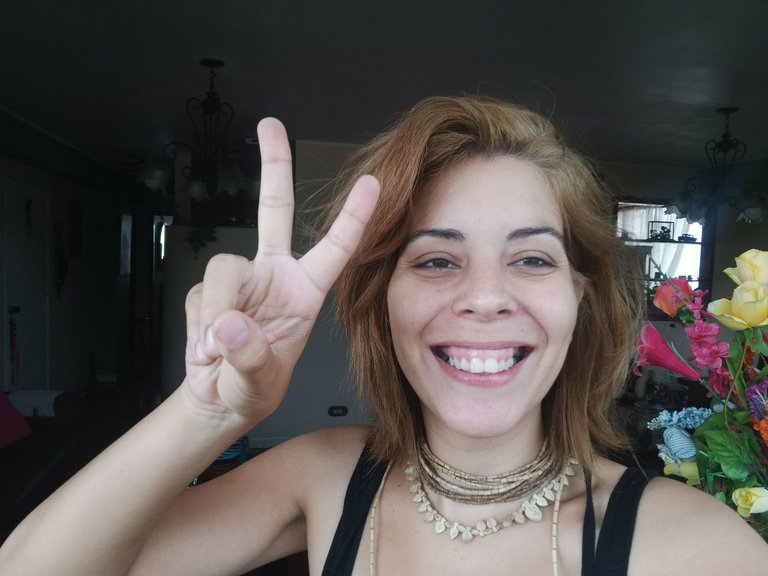 Photo taken by me with my Tecno camon 18p mobile phone.
Fellow music lovers.
Today I want to pay tribute to Grunge, which marked a before and after in the history of music, with its unique sounds and lyrics that raised all kinds of emotions such as apathy and sometimes a kind of disenchantment. Grunge had such an impact on the world that even today there is still a fashion style inspired by it, characterised by faded clothes, plaid shirts and converse shoes.
For as long as I can remember, I have been listening to songs from these amazing bands, when I was little my older brother was a Grunge fan and I had the opportunity to appreciate all the musical art that is present in this genre. As I grew up, my taste for this genre grew stronger, so today I want to share with you these melodies, which make us see the simplicity that transmits, the quality of their sound and above all the importance of their lyrics.
Amigos amantes de la música.
Hoy quiero hacer homenaje al Grunge, el cual marco un antes y un después en la historia de la música, con sus sonidos únicos y las letras que planteaban todo tipo de emociones tales como apatía y a veces una especie de desencanto. Fue tanto el impacto del Grunge al mundo que aún hoy existe, un estilo de moda inspirado en el mismo, este se caracteriza por llevar ropa desteñida, camisetas a cuadros y zapatos tipo converse.
Desde que tengo memoria, he estado escuchando canciones de estás increíbles bandas, cuando era pequeña mi hermano mayor era fans del Grunge y tuve la oportunidad de apreciar todo el arte musical que está presente en este género. A medida que fui creciendo, el gusto por este tomó más fuerza, por lo que hoy quiero compartir con ustedes estás melodías, que nos hacen ver, la sencillez que transmite, la calidad en su sonido y sobre todo la importancia de sus letras.

Nirvana Oh me
Nirvana is the representation of this genre in its maximum expression, they were one of the pioneer bands of this style of music and they took their melodies to a worldwide level, being considered one of the most important groups of the 90s. Kurt Cobain was a genius of compositions, he always expressed his way of seeing things through them and his passion for trying to define what existed in his mind.
This song shows us that particular way in which he conceived the world and his own existence, always showing us that duality is present in everyone. As well as recognising the infinity of our own emotions and the way we are in connection with our being.
Nirvana es la representación de este género en su máxima expresión, fueron una de las bandas pioneras de este estilo de música y llevaron a nivel mundial sus melodías, siendo considerados uno de los grupos más importantes de los 90. Kurt Cobain era un genio de las composiciones, siempre expresaba su forma de ver las cosas a través de estás y su pasión por tratar de definir lo que existía en su mente.
Está canción, nos expone esa manera tan particular en la que concebía el mundo y su propia existencia, siempre mostrándonos que la dualidad está presente en todos. Además de reconocer la infinidad de nuestras propias emociones y el modo en que estamos en conexión con nuestro ser.

Pearl Jam I Am Mine
Pearl Jam is one of the American Grunge bands that formed in 1990, from its origins to the present day, they are deserving of great musical achievements and recognised as an iconic band of the 90's. Their songs touch our heartstrings and their themes are personal, social and sometimes even political. Their songs touch our heartstrings and the issues they address are personal, social and sometimes even political.
The song I Am Mine, is one of the most beautiful for me, because it narrates how self-knowledge of who we are and being aware that everything is temporary in this life, can give us a realistic view of who we are and what we came to this world for. Consequently, everything that surrounds us makes us reflect on our existence, the lyrics are pure philosophy "I only know what I think, I belong to me" nothing more true than this, we can only be certain of our reality, we all live different things and in the end it is up to us to recognise what we feel.
Pearl Jam es una de las bandas estadounidense de Grunge que se formó en el año 1990, desde sus orígenes hasta la actualidad, son merecedores de grandes logros a nivel musical y reconocidos como una banda icónica de los años 90. Sus canciones nos tocan la fibra del corazón y los temas que estás abordan son personales, sociales y a veces hasta políticos.
La canción I Am Mine, es una de las más hermosas para mí , porque narra como el autoconocimiento de lo que somos y el estar conscientes de que todo es temporal en esta vida, puede darnos una visión realista de quienes somos y a qué vinimos a este mundo. En consecuencia , todo cuánto nos rodea nos hace reflexionar sobre nuestra existencia, la letra es filosofía pura "yo solo se lo que pienso, pertenezco a mi" nada más cierto que esto, solo podemos tener certeza de nuestra realidad, todos vivimos cosas distintas y al final está en nosotros reconocer lo que sentimos.

Soundgarden Black Hole Sun
Soundgarden was an American band, founded by Chris Cornell, who turned out to be a wizard of the guitar and compositions, his lyrics always had a particular and deep meaning, addressing issues such as heartbreak, the need to find what we long for, self-recognition, among others.
The song Black Hole Sun, has a complex lyric to interpret, but for me it tells the story of a kind of recognition of the darkness that surrounds us and that life circumstances sometimes make us feel. But what is clear in these lyrics is the emphasis on "times are over for honest men".
Soundgarden fue una banda estadounidense, fundada por Chris Cornell , quien resultó ser un mago de la guitarra y de las composiciones, sus letras siempre tenían un significado particular y profundo, abordando temas como el desamor, la necesidad de encontrar aquello que anhelemos, el autoreconocernos, entre otros.
La canción Black Hole Sun, tiene una letra compleja de interpretar, pero para mí nos cuenta la historia de una especie de reconocimiento de la oscuridad que nos rodea y que las circunstancias de la vida a veces nos hacen sentir. Pero lo que si queda claro en esta letra, es el énfasis que hace al decir: "los tiempos se acabaron para los hombres honestos".
Thank you for appreciating my recommendations. Blessings
Gracias por apreciar mis recomendaciones. Bendiciones
---
---