Something different - time to take collage seriously 😉
Hi, how's it going?
This week, unfortunately, I have less time to practice drawing. However, I want to maintain regular publishing; if I stop, it will be hard to get back into a routine.
I had some collage work to do, so I created an additional graphic for blog use. I don't have much experience in this skill, but I'm trying to develop it. With the right choice of pictures, the results are remarkable.
When creating collages, other people's drawings and photos are used; It's essential to do it by copyright law.
I always check the license of the images I want to use; this was also the case this time. All the graphics I used in my work came from www.rawpixel.com, from the Public Domain collection. It means that they are available under a CC0 1.0 license, so:
you can copy, modify, distribute and perform the work, even for commercial purposes, all without asking permission.
The site has a great collection of old art and engravings. I love to use them!
Below some original engravings I have used in my work. I rarely use them whole, usually cutting out only the necessary details. They are beautiful, aren't they?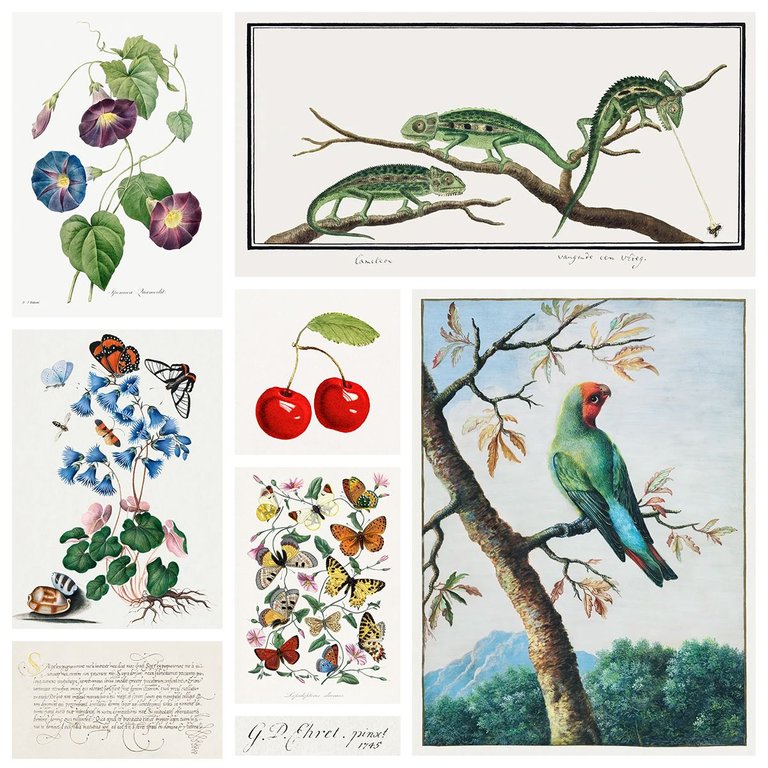 --
This time I didn't make step by step record. It was more like putting together a puzzle than creating from scratch. It's quite a lot of fun, although I often spend a lot of time cutting an object out of the background only to conclude it doesn't fit into the composition.
Here's the finished work. I usually prefer minimalist graphics, but I like this one. It is full of life and color.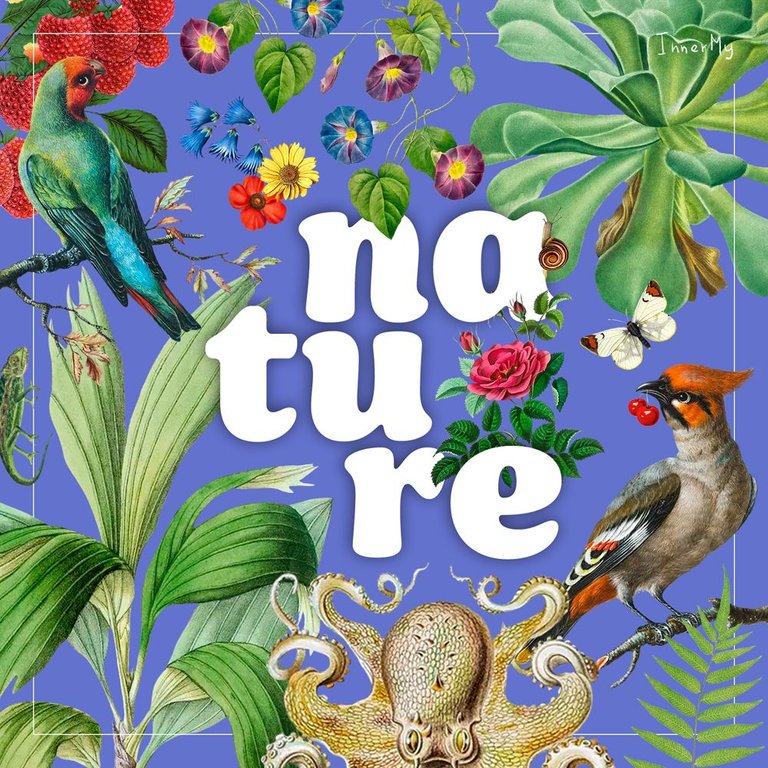 I shied away from making collages for a long time, convinced it wasn't my thing. It turned out that it was worth going beyond my aesthetic tastes.
Nice to shared my work with you again; see you soon 🌺

---
---