Closter C63 - First Photos With This Italian Oldie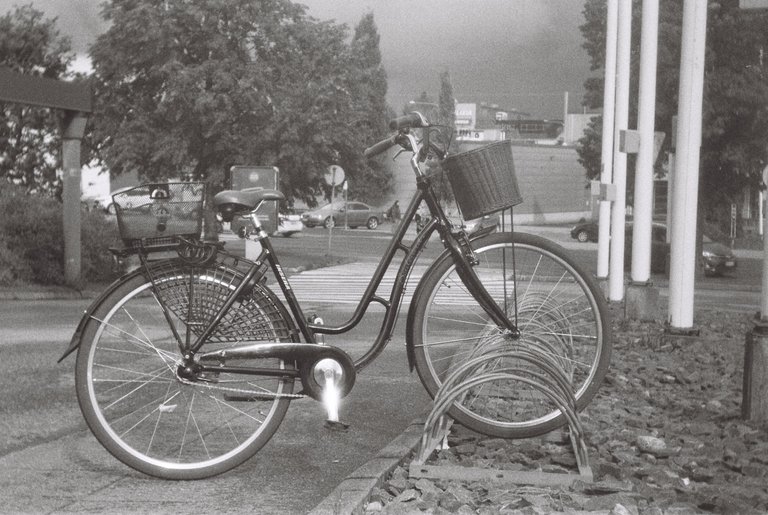 The best photo of the worst. This joke just never gets old. Although it's not even a joke. Or am I too critical of my own work?
If I make these pictures smaller, then you can't see the dust.
Don't look at the dust.
So you went and looked at it anyway.
For my defense, it was like that when I bought it.
The Closter C63 camera was manufactured by the Closter company located in Rome, Italy in circa 1962. This is the fourth camera produced in the C series. The camera was constructed of plastic and metal with a built-in view finder. It was fitted with a focusing Closter Lambron Acromatisch Optisches Werk 50mm lens capable of capturing 24 x 36mm exposures on standard 35mm film. It featured an instantaneous shutter, synchronized for flash, providing approximately 1/50 of a second exposure and bulb.
http://historiccamera.com/cgi-bin/librarium2/pm.cgi?action=app_display&app=datasheet&app_id=3420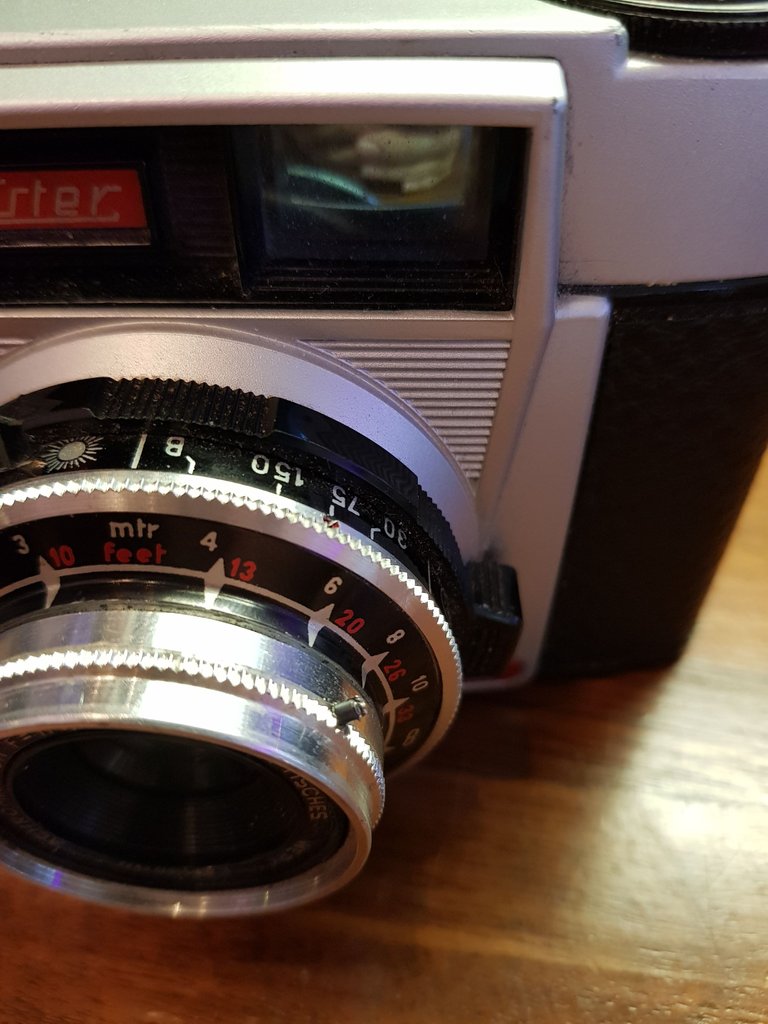 A lot of wiping needed. Fortunately there's a very little chance of me breaking the camera if I just wipe it. So that I did.
All this baby needed was a lot of wiping and some figuring out what has happened to the focusing ring since it was a bit stiff and sticky but if ignoring that, the camera seemed to be relatively okay so I decided to load a film in to it.
Rollei RPX 400 was my choice.
But wait a minute. I think the camera is missing something.
We don't want the lens to be all dirty and full of pocket fluff so a lens cap would be a good thing.
But wait a minute... There's an empty film canister there.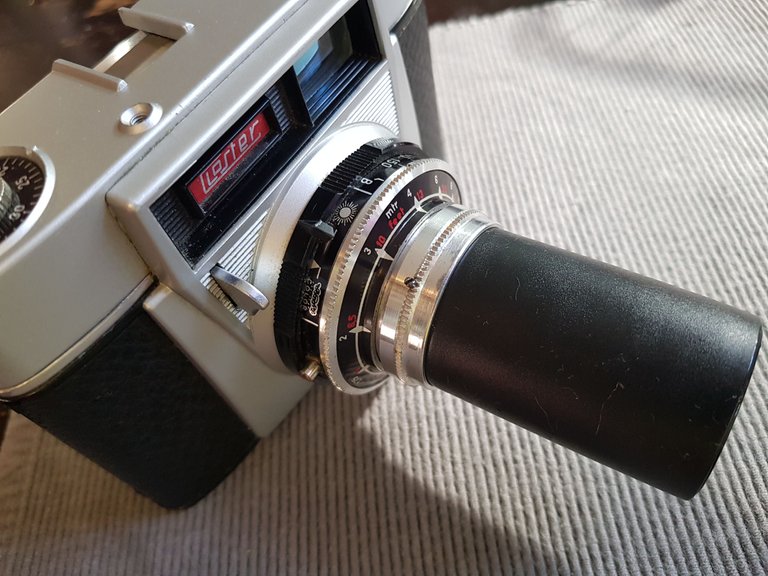 Is this a perfect fit or what? Or is there such a thing like too long lens cap?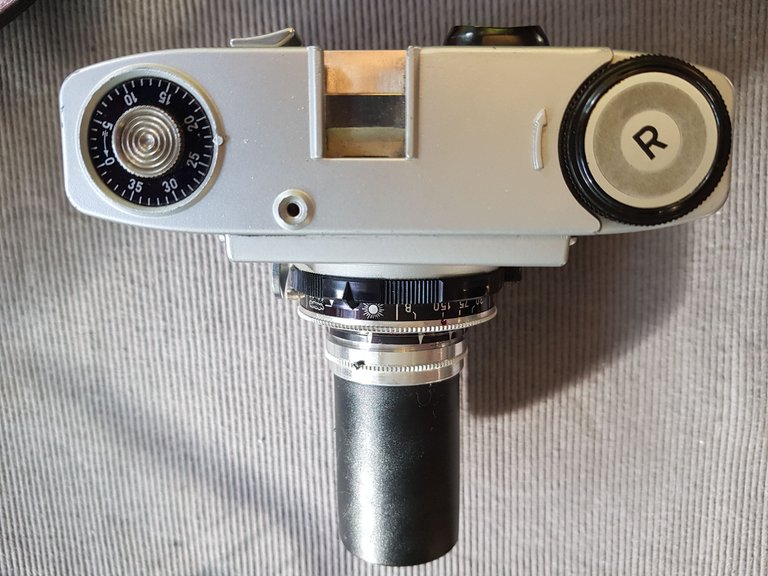 Uh. Might be.
I needed the canisters smooth edge towards the camera lens and the ragidy sawed edge to the canister cap. Some glueing...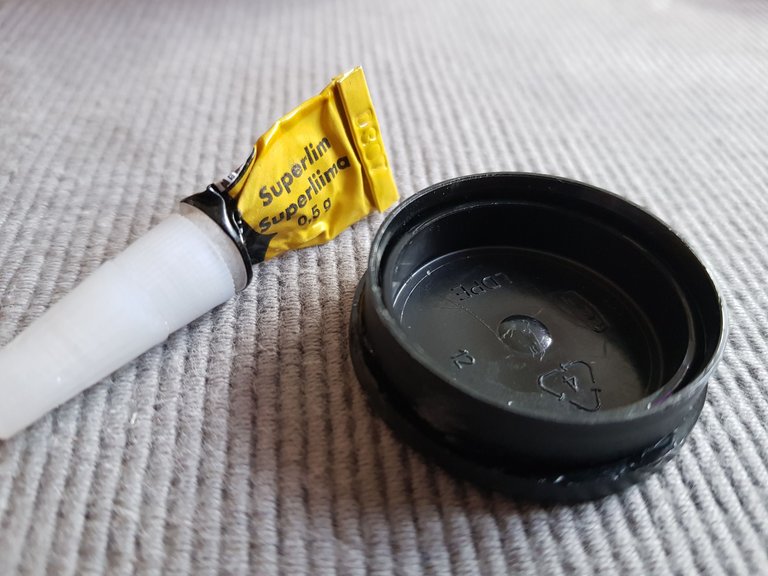 And here it is! More perfect. Perfect...er.
And we're good to go outside with my italian baby.
Off to shoot!
Shoff to oot!
Darn this camera is so cutely non professional.
I've done nothing to the photos. Few of them might be better if slightly post-processed but as I mostly want to know what kind of results does this camera and this film give in different conditions, I'll leave them be and show you the photos as they are.
Starting with tram photos facing the sun. Of course. Quite a challenge for this oldie. I'm thinking that perhaps the 400 ISO film is a bit too fast but then again this is a test also, to see what this camera is capable of. I did use 1/150 shutter speed and sun symbol aperture but I think the speed may have be longer that it should be. I've heard that it's very common with old cameras. Slowing down during the years. Depending on how the camera is built of course but I think it's quite understandable. I've also slowed down during the years and I wasn't even born in the 60's.
Or perhaps it's just the film. Rollei and it's grain. I don't know.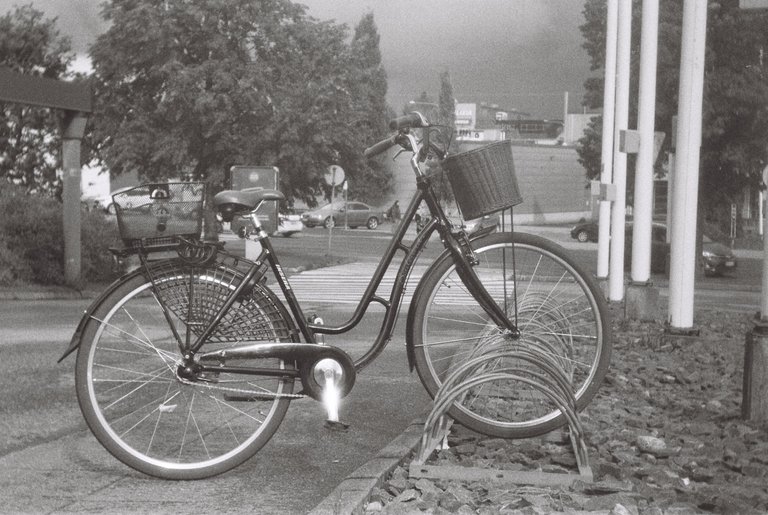 My favourite photo of this lot. Next time I'm going to use a slower film. 100 ISO or even slower. I have soooooo many films hoarded in my fridge, which makes me happy and I think soon there's not much room for anything else which is quite okay because I'm not that into cooking so film storage it is!
The sky was very dark greyish blue and the sun was shining over my shoulder. This is a bit too light, nothing a tiny adjustment in levels or contrast shouldn't fix but as my purpose is to try to either fix the camera or find a perfect camera and film combination, the solution is a bit more trickier than that.
See the shiny pedal!
Either the lens is just bad or I did not figure out the optimal tightness in the focus ring. It has a tiny screw in it and left too loose it adjusts nothing and just slides and scratches the lens ring. Tightened too tight it bends the ring and does not go all the way down when I try to focus in to the infinity.
Rain on a sunny day was such a perfect thing. Nice opportunity to take awesome photos. Unfortunately this camera and this film (and this photographer) perhaps isn't a perfect combination.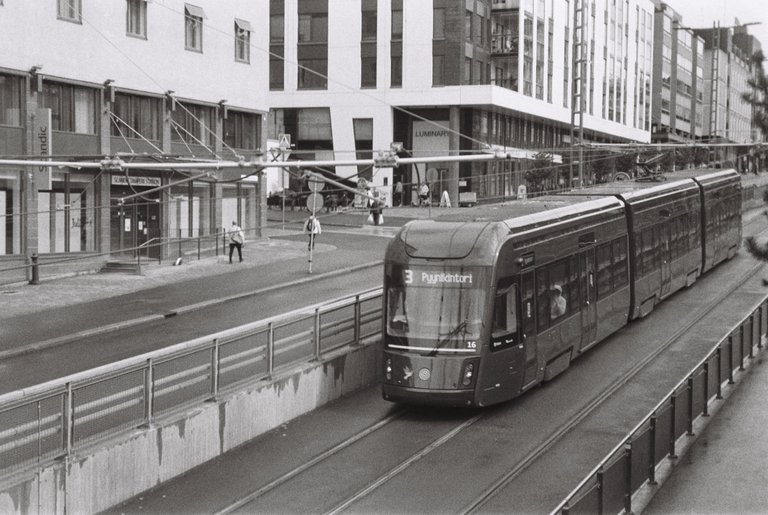 Tram on a cloudy day.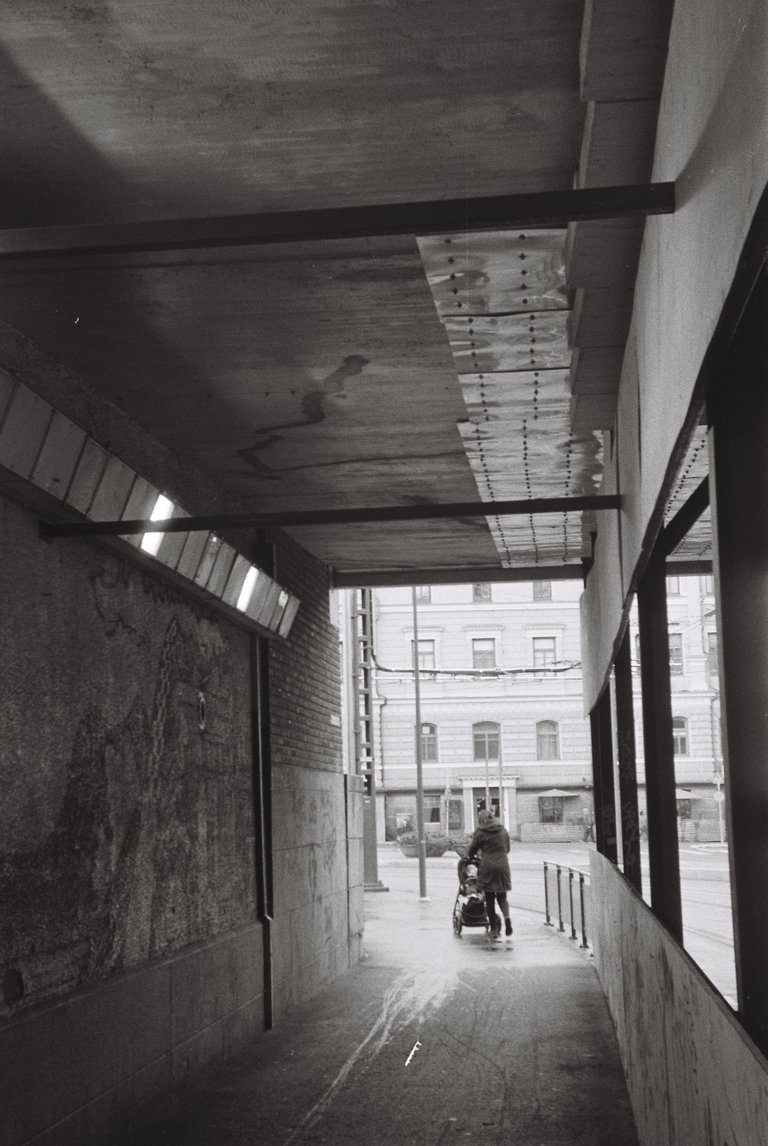 I guess I'm a stalker.
And finally, some sports.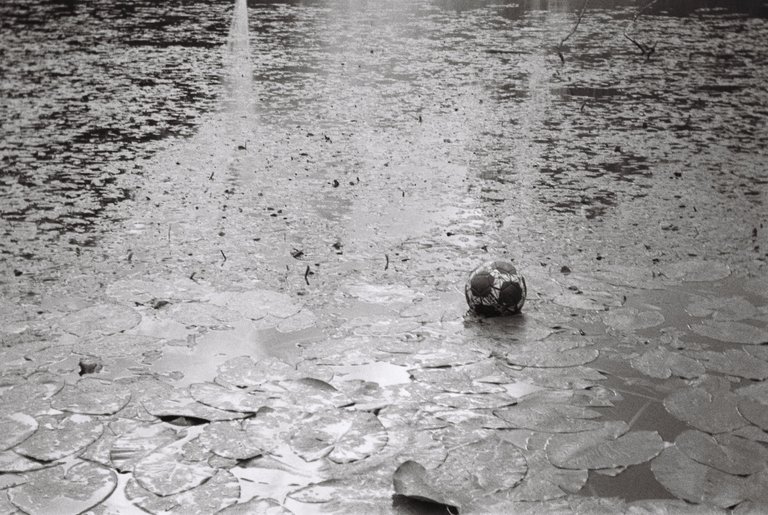 Here's how the football World Cup in Qatar is going.
People:
"Yeah I've heard there's some issues, slavery, dead workers, poor human rights and WHAAAAAAT?!?!?! NO ALCOHOL SERVED! Horrible! Unforgivable! Oh, you can buy it in fan-zones, then everything is okay."
What did all this cost me?
Closter C63: 6€
Rollei RPX 400: 7,90€
Film developing: 14,90€
Film scanning to TIFF: 10€
---
Film cameras
Balda-Bünde Baldixette
1
Cosina Flash 35E
1, 2, 3
Felica
1, 2, 3
Kodak Box 620
1, 2
Kodak Brownie Six-20 Model C
1
ZIAG Colora F
1
Digital cameras
Sony A6400, 16-50mm
1
Sony A6400, Laowa 25mm f2.8
1
Comparison: Sony A6400, Canon EOS 550D, Panasonic Lumix DMC-FZ7, Sony Cyber-shot DSC-P32, Canon PowerShot A550
1, 2
---
---