Inktober 52's - Ink, Balloon, Octopus & Dragonfly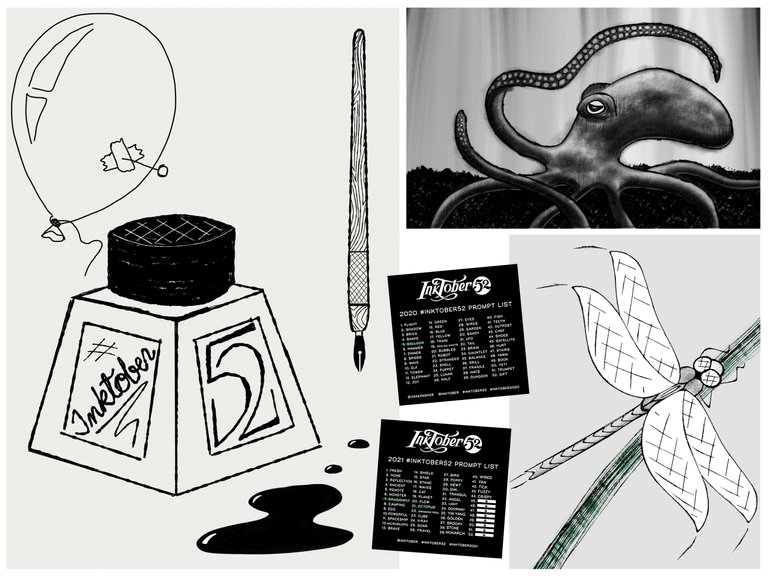 All of these are made digitally, different apps in my tablet. I used stylus pen and it seems that I've destroyed it. The soft tip is almost no longer. It's worn out. Broken. So moving on to the next pen and after that it's time to go shopping for a new one.
Again I picked what ever I liked but eventually I will have to draw those harder words too.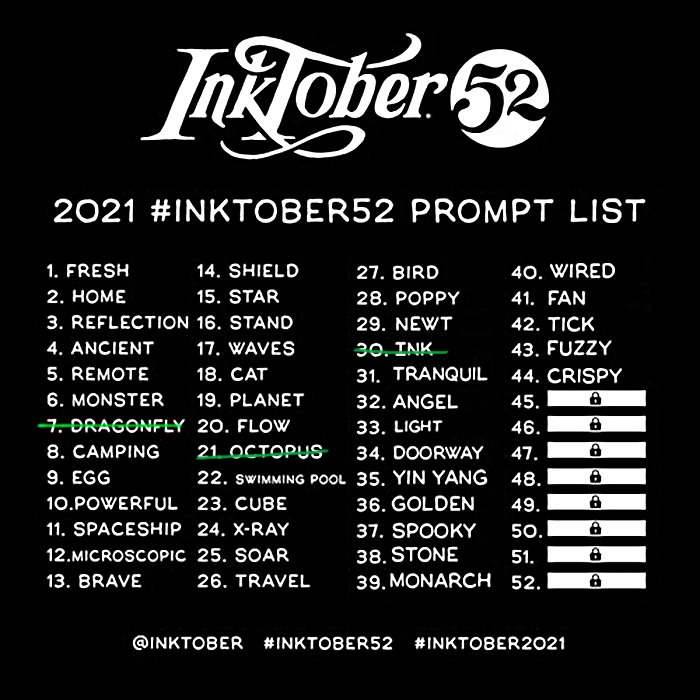 The first one is not an octopus or a dragonfly so it must be ink.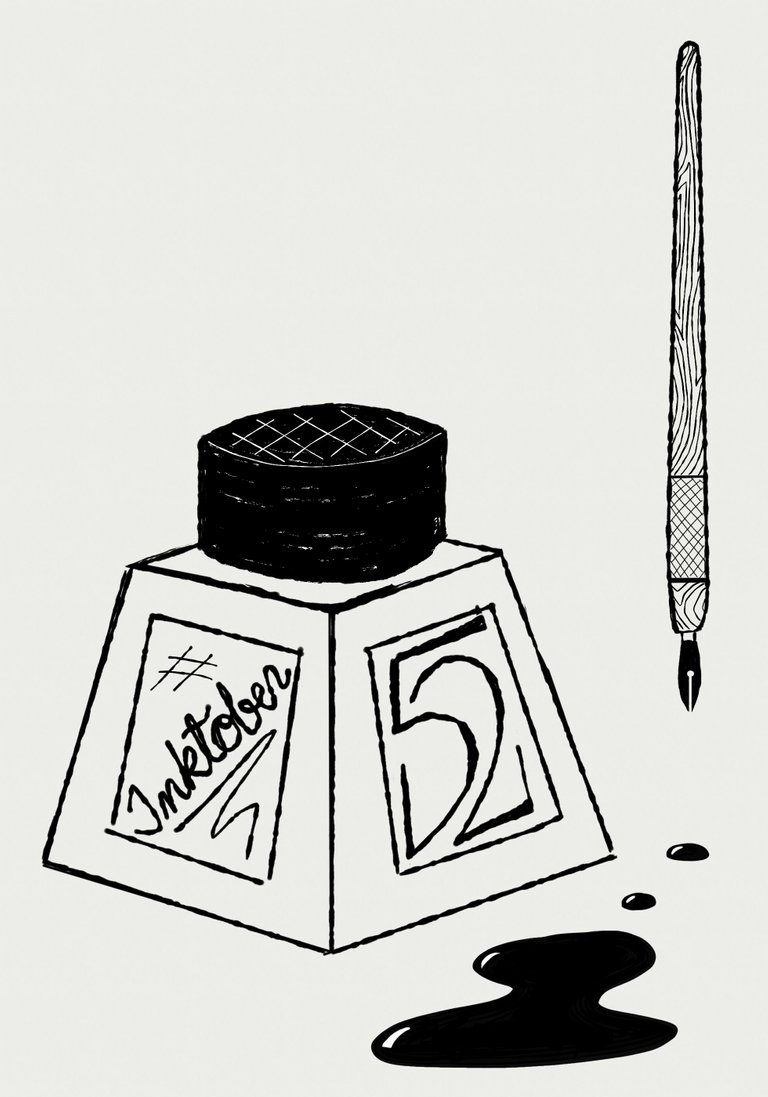 It would have been really hard to do straight lines if Tayasui Sketches would have not had the automatic straight lines option. So that was a really neat thing. But as the free version lacks layers, I deleted it from my tablet. Mostly because my tablet is old and it lacks the space so all futile apps must go.
Next. Dragonfly!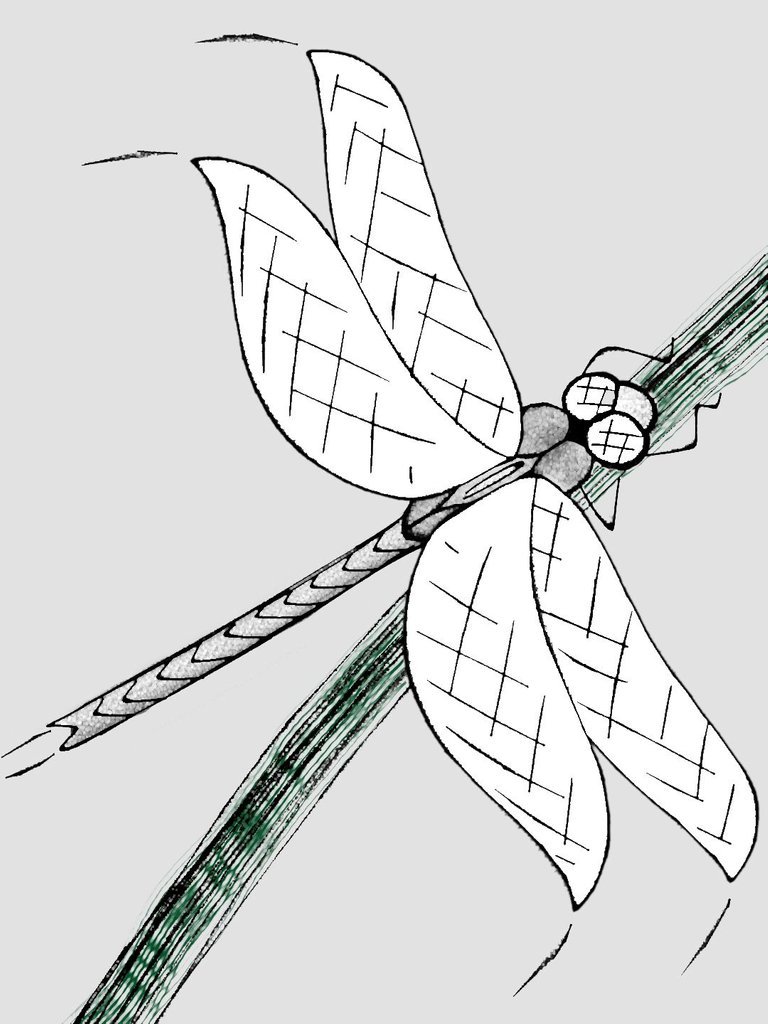 I couldn't decide which is better, gray or that greenish turquoise background so here's both.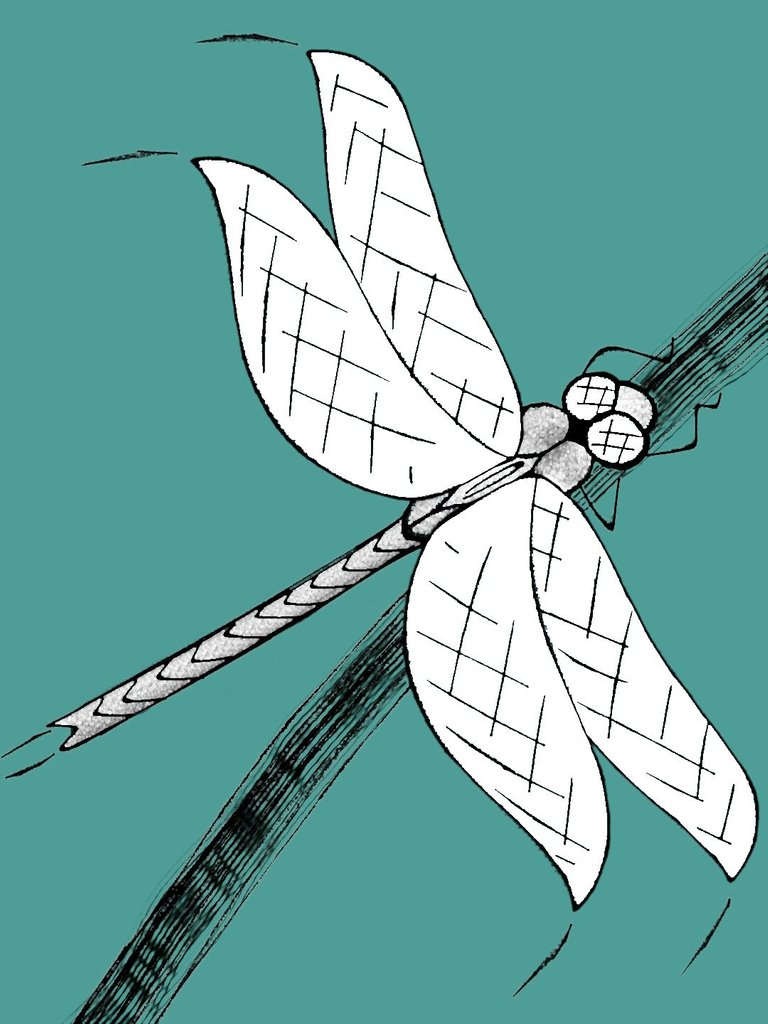 That dragonfly lacks fierceness. Oh well, perhaps next time.
Next, octopus.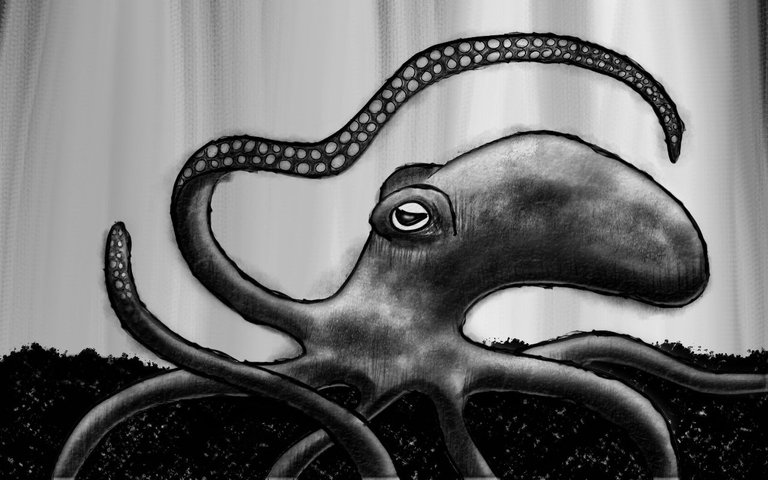 This is made with Sketchbook and I have to say that I love the app. You can export files as psd in the free version so layers are not lost when exporting. With other apps I solved this by exporting all the layers one at a time and stitched it back in Photoshop but this, exporting it as psd, is just an excellent and a whopping feature.
Last one, balloon. You can probably see that I did not waste that much time drawing it. Actually everything else, every line except the tape cross and the needle through it, was drawn just once, didn't have to undo the line or erase it.
I don't draw good, I draw comic and logo style.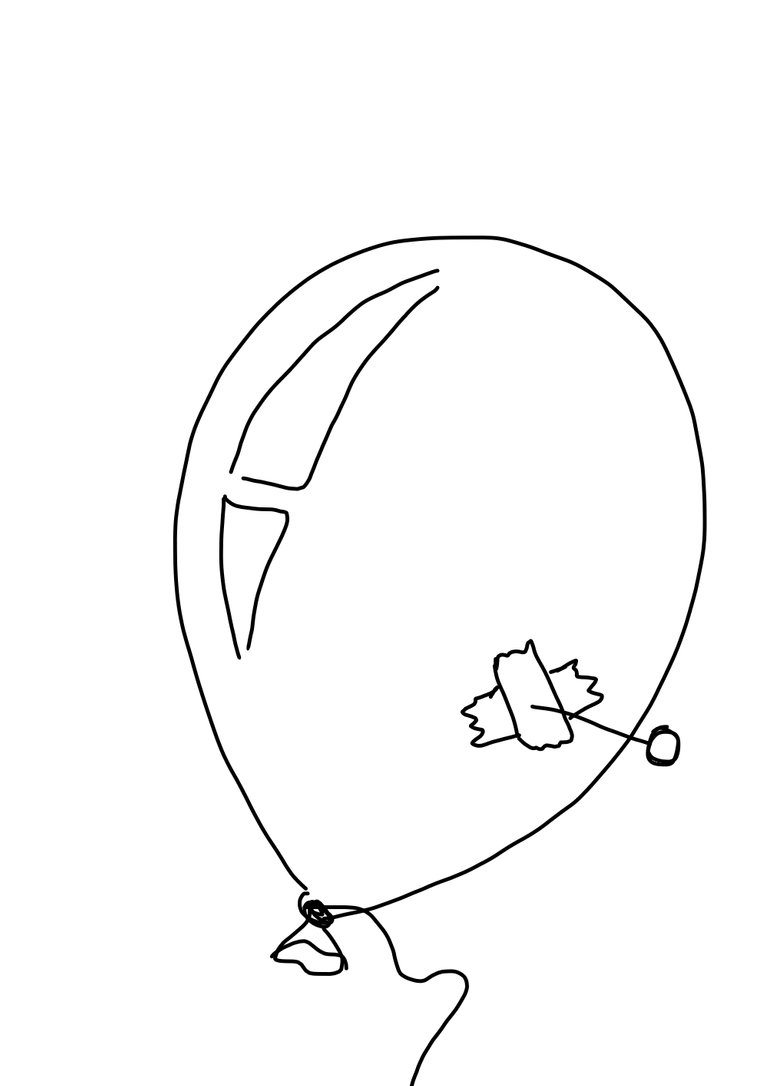 Perhaps I'll continue this one some day, with the same simple drawing style, add something, perhaps a topic from any of the Inktober prompt lists I've started, who knows. Or it'll just stay as it is, few lines that make a balloon.
Btw, did you know that if you put a tape on a balloon, you can actually put a needle through it and the balloon won't break. Kids science!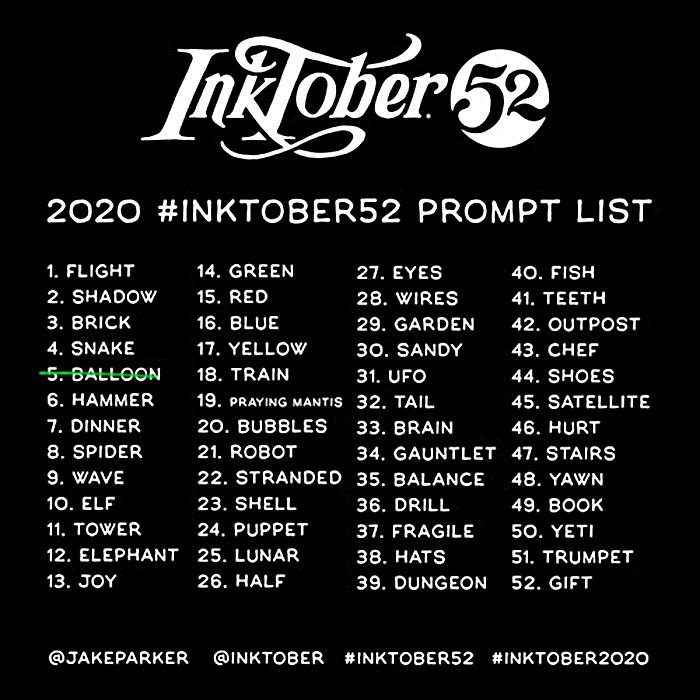 Where did my Inktober journey start?
2019
1-4, 5, 6, 7-8, 9, 10, 11-12, 13-14, 15, 16-18, 19-21, 22-23, 24-27, 28-29, 30-31
Extras
12, 12 animation
2020
0, 1, 2-4, 5-7, 8-10, 11-15, 16-20, 21-22, 23, 24, 25-28, 29-30, 31a, 31b
Extras
Metamorphoship
2021
1, 4-5, 2-3, 7-8, 9, 11, 6, 10, 12-14, 15-16, 18, 20, 17, 19, 21-23, 24, 28+1, 25-27, 29, 30, 31+13
Extras
14/2016
---
---