Inktober days 22-26 - Heist, Booger + Hand 3, Fairy, Tempting, Ego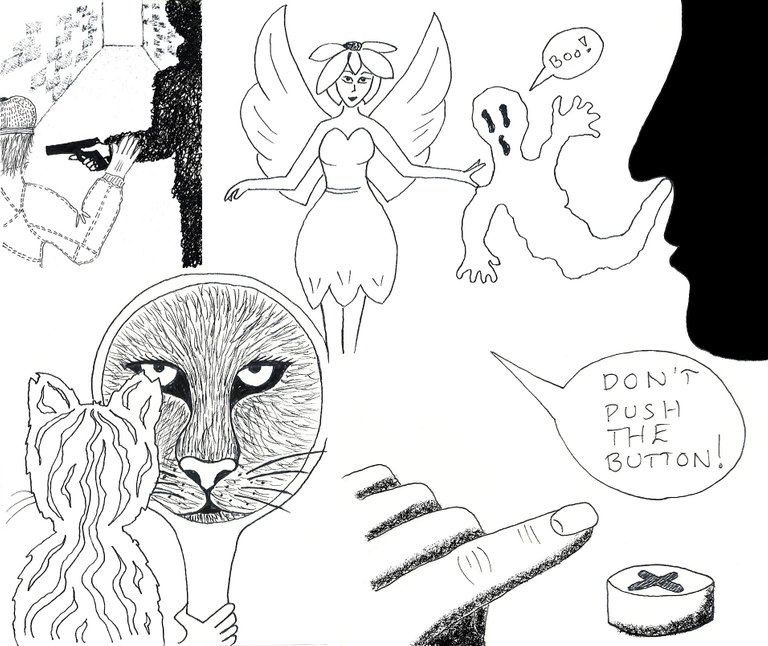 Not a good inktober drawing week I think. I'm feeling frustrated and frustrated and frustrated and yeah, what's the word? Frustrated. It started with the heist which definitely is the worst of all these, went all fairy but fortunately ended with an ego, which I think is the best of these. Which on the other hand isn't that much. But I promised myself to draw and publish the shit I come up with so here it is. Here's my shit.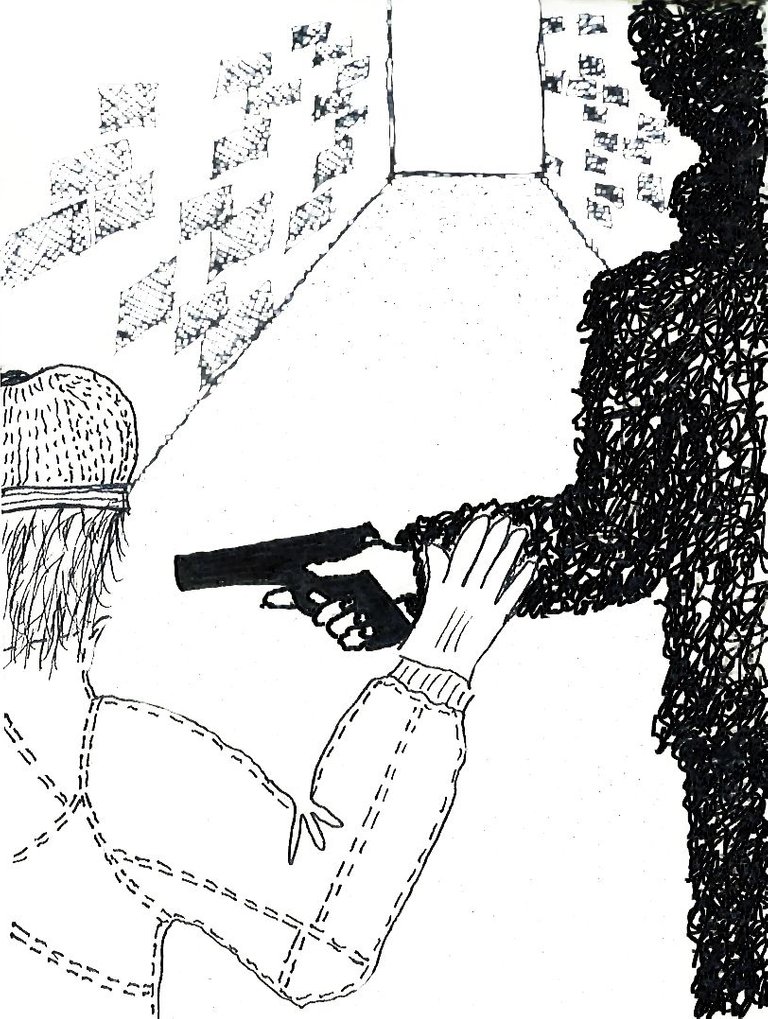 "Give me your..."
"Money? Here you go sweet robber."
"I don't want your money, I want your jacket!"
"My jacket? Oh okay. I have to say that no wonder you want it because it's so cool, it has all these seams and your's is a bit, oh I don't know, hairy. Would you like to have my pants too? I see that that hairyness just keeps on going there. From the top to the bottom."
"Shut up and just give me your jacket!"
I ended up drawing this three times, again and again, couldn't invent anything easier to draw and (swearword swearword swearword swearword swearword swearword) that's it.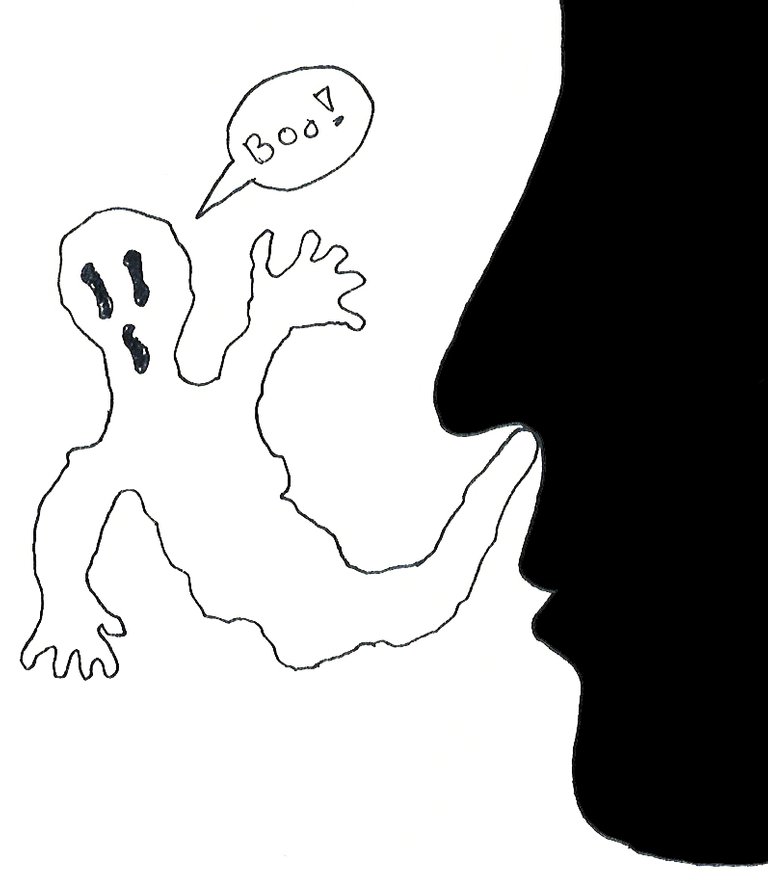 - Guess what the booger said!
- Boo ...gerrrrrrrr.
Discouraged of the heist I took the easy way out. This is almost a one liner. Mr. Boo Ger.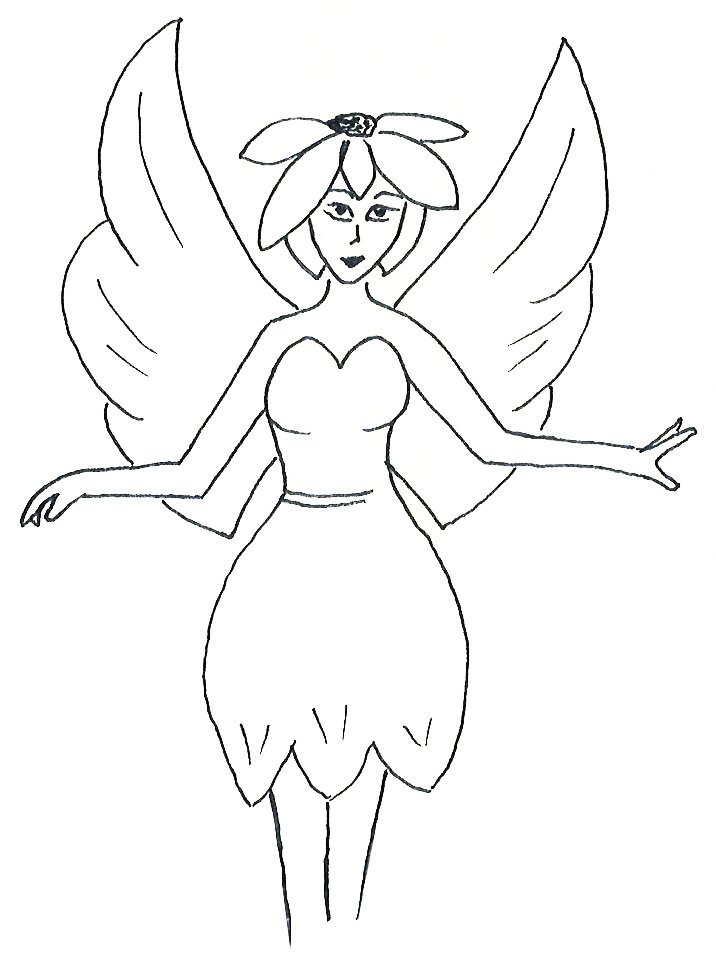 Should I have made her boobs bigger to draw the attention away from the absent feet and abnormally big eyes in her weirdly formed head and not to mention the flatness of the general appearance? I should have.
Hello! I'm Insane and I'm 8 years old! I drew a fairy!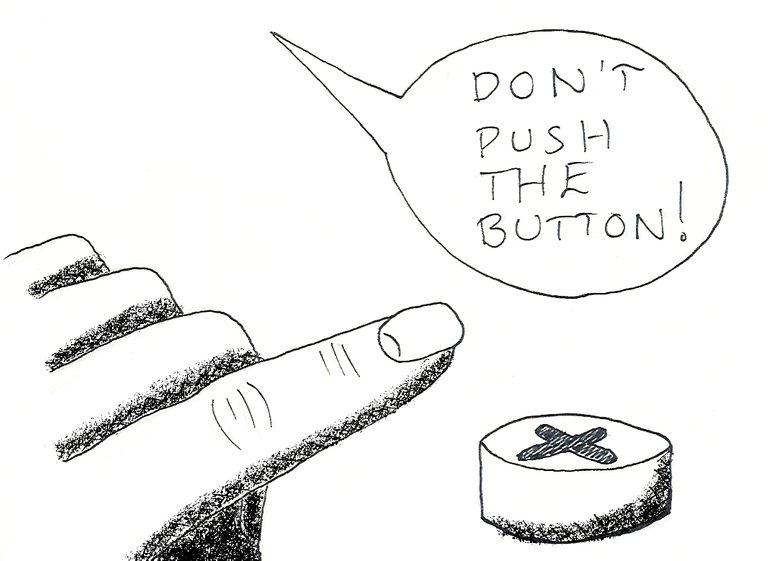 "Ngnh... Ngnh...
You just had to say that, now I can't think of anything else."
Sooooo... What's with the button? Or is it a button? Aaaanyway... Again, as I drew a hand, it means that there's one hand less. Hand number three is dealt with. Over and out. Forgotten.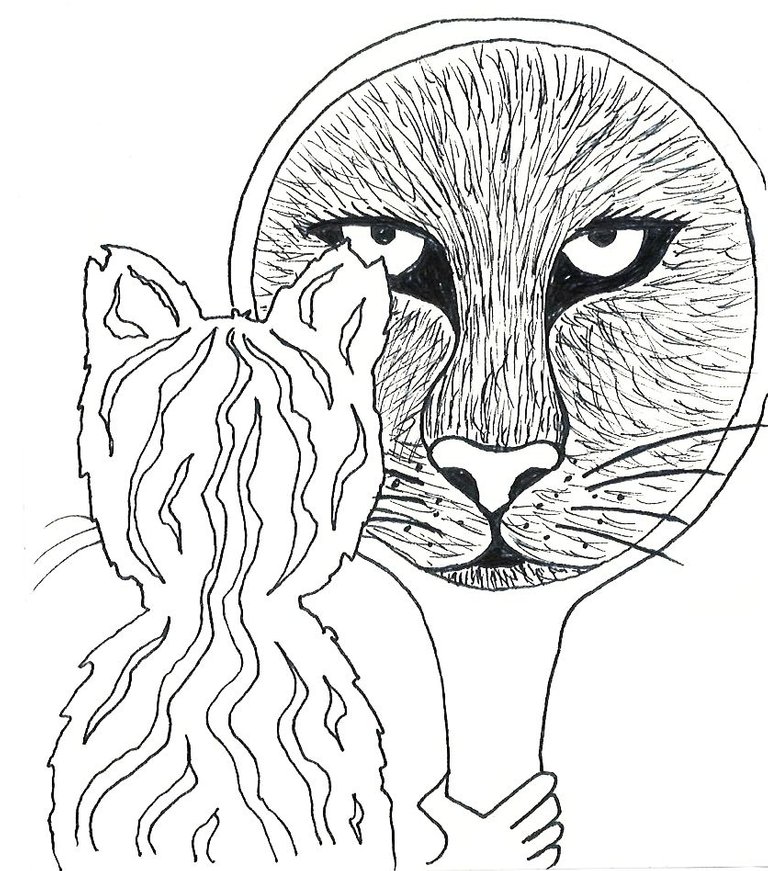 Meow, myself and I.
Oh my what a bit hand mirror you have there kitty. But I guess it has to be big so that your ego fits in it."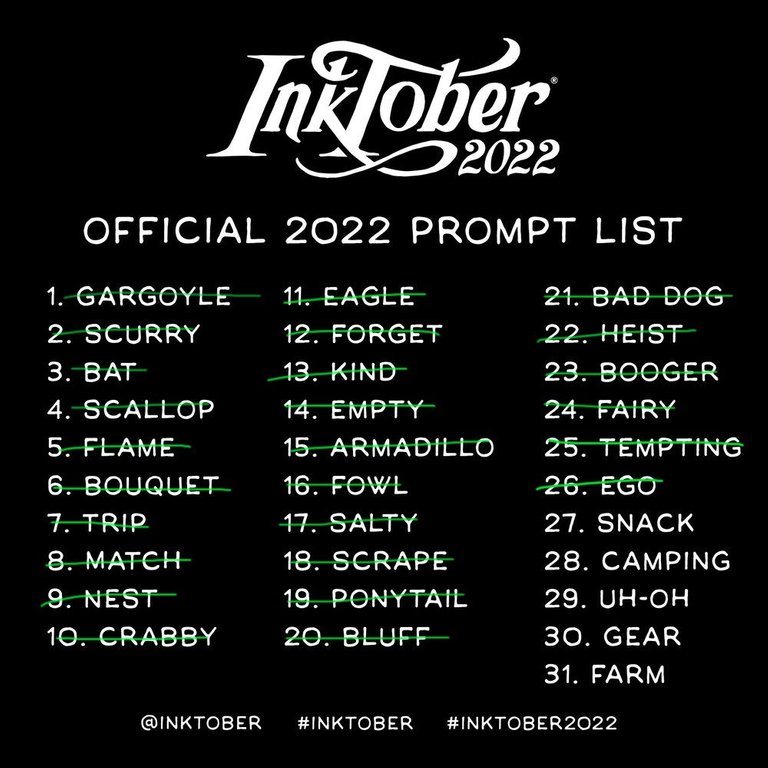 Where did my Inktober journey start?
2019
1-4, 5, 6, 7-8, 9, 10, 11-12, 13-14, 15, 16-18, 19-21, 22-23, 24-27, 28-29, 30-31
Extras
12, 12 animation
2020
0, 1, 2-4, 5-7, 8-10, 11-15, 16-20, 21-22, 23, 24, 25-28, 29-30, 31a, 31b
Extras
Metamorphoship
2021
1&4-5, 2-3, 7-8, 9&11, 6&10&12-14, 15-16&18&20, 17, 19&21-23, 24, 28+1, 25-27&29, 30, 31+13
Extras
14/2016, 52:7,21,30/2021&5/2020, 52:27/2021+5/2020, 52:35/2021, 52:8/2020, 31/2017, 52:47/2020, 24/2017, hand1, 10/2017,52:3&44/2020,52:9/2021,hand25
2022
1, 2-4, 5-8&52:34, 9-12+hand2, 13-16&52:16,21,29&35, 17-21+hand11
---
---