Inktober days 27-28 - Snack & Camping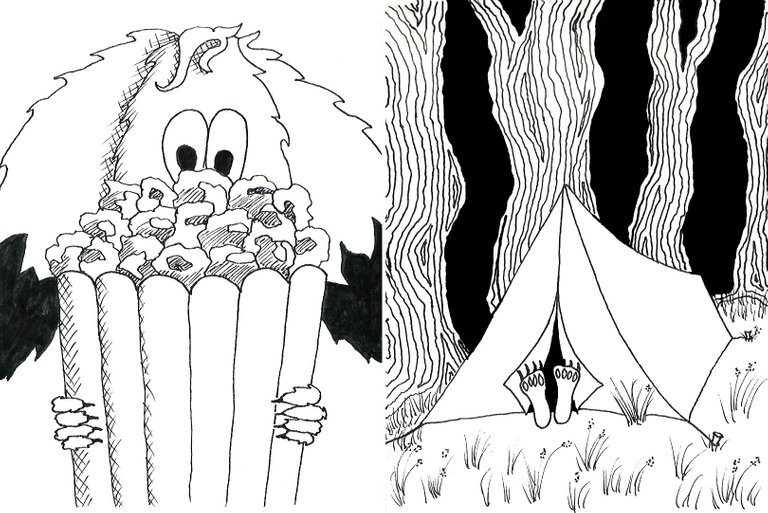 I'm thinking I should have gone back to my roots. See if I've gotten any better in drawing the same thing over and over again. From every side and doing various stuff.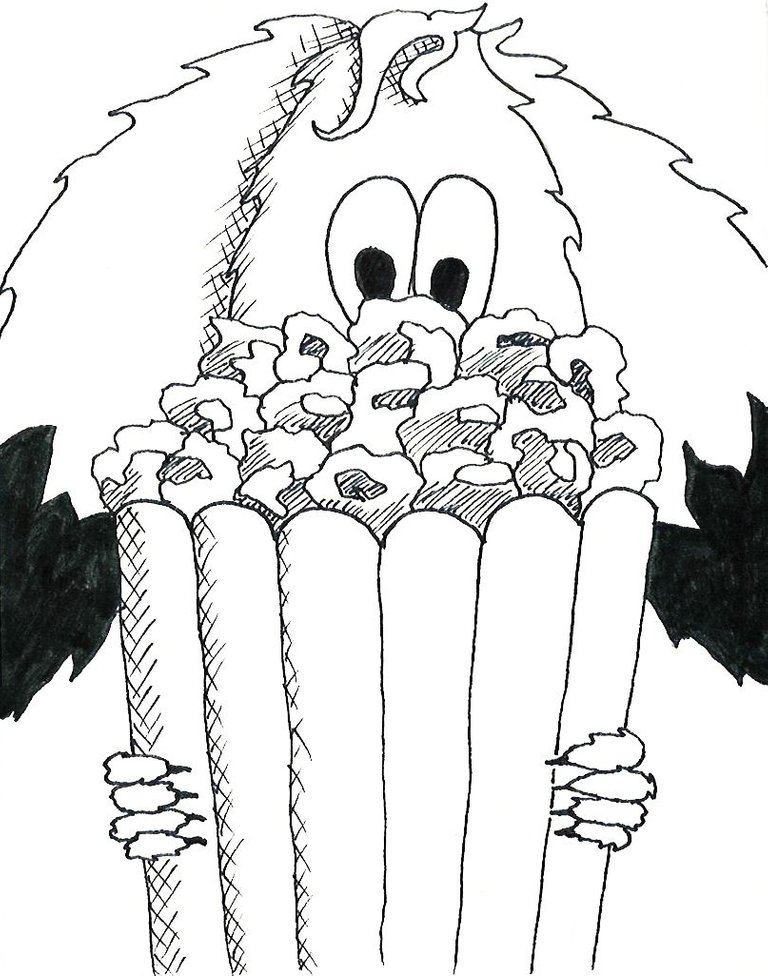 Oh my! Is that... no it can't be... but is it... really... is it Rachel Rabbit? Have you been lurking in the background all the time and watching how wrong things can go without you in Inktober? You little devil, you sweet rabbit. Clearly you're ready to do a comeback.
Rabbit sitting, rabbit standing, rabbit jumping, rabbit sleeping, rabbit snugging, rabbit snacking. Well, better late than never.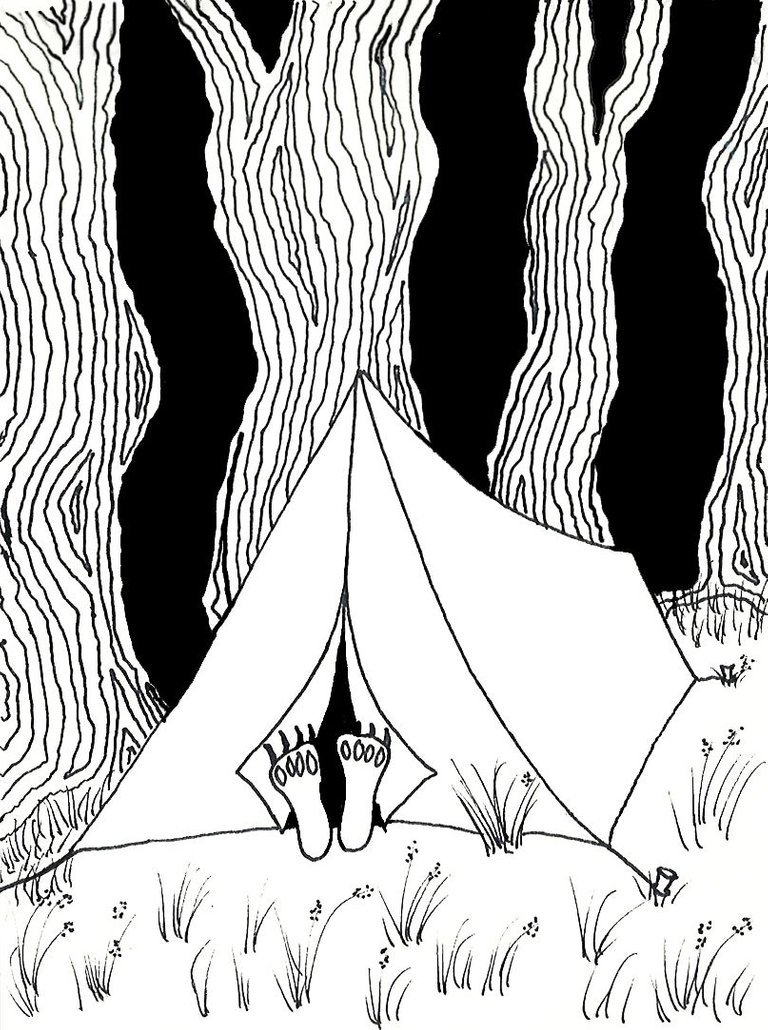 If that's Rachel Rabbit and there's only one pair of paws then I think Rachel is on a new adventure. On her own! Or is it Rachel?
Oh I know, I know. Still three prompts to go and the last October day is almost over. At least in Finland it will be soon. And I have no interest in trying to draw three crappy pictures in 40 minutes when I can draw three crappy pictures tomorrow and the day after that and the day after that and... Yeah. You know how it is.
It's just that I've been busy with other stuff and I'm of course telling you what it is right after these Inktober things. It may or may not include few new cameras and pictures taken with them. Oh okay, it's about cameras!!! My cameras have multiplied! But what has happened and what I've done lately, other than drawing crappy Inktober pictures, that will be a secret until the post after next post um... writes itself. Perhaps you know how that goes too. The posts just miraculously emerge to Hive and write themselves if you think about it hard enough.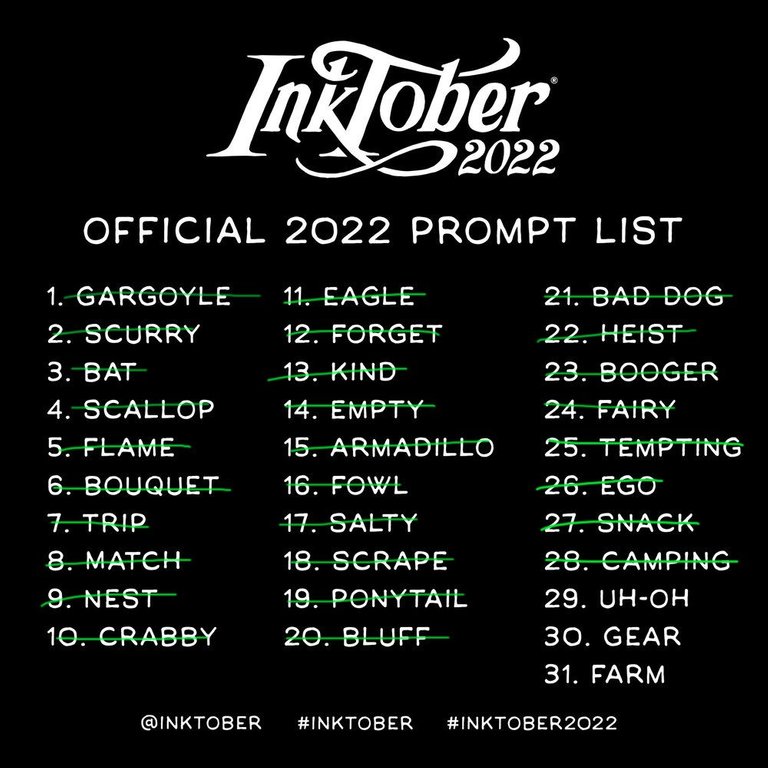 Where did my Inktober journey start?
2019
1-4, 5, 6, 7-8, 9, 10, 11-12, 13-14, 15, 16-18, 19-21, 22-23, 24-27, 28-29, 30-31
Extras
12, 12 animation
2020
0, 1, 2-4, 5-7, 8-10, 11-15, 16-20, 21-22, 23, 24, 25-28, 29-30, 31a, 31b
Extras
Metamorphoship
2021
1&4-5, 2-3, 7-8, 9&11, 6&10&12-14, 15-16&18&20, 17, 19&21-23, 24, 28+1, 25-27&29, 30, 31+13
Extras
14/2016, 52:7,21,30/2021&5/2020, 52:27/2021+5/2020, 52:35/2021, 52:8/2020, 31/2017, 52:47/2020, 24/2017, hand1, 10/2017,52:3&44/2020,52:9/2021,hand25
2022
1, 2-4, 5-8&52:34, 9-12+hand2, 13-16&52:16,21,29&35, 17-21+hand11, 22-26+hand3
---
---