Inktober days 29-31 - Uh-oh, Gear and Farm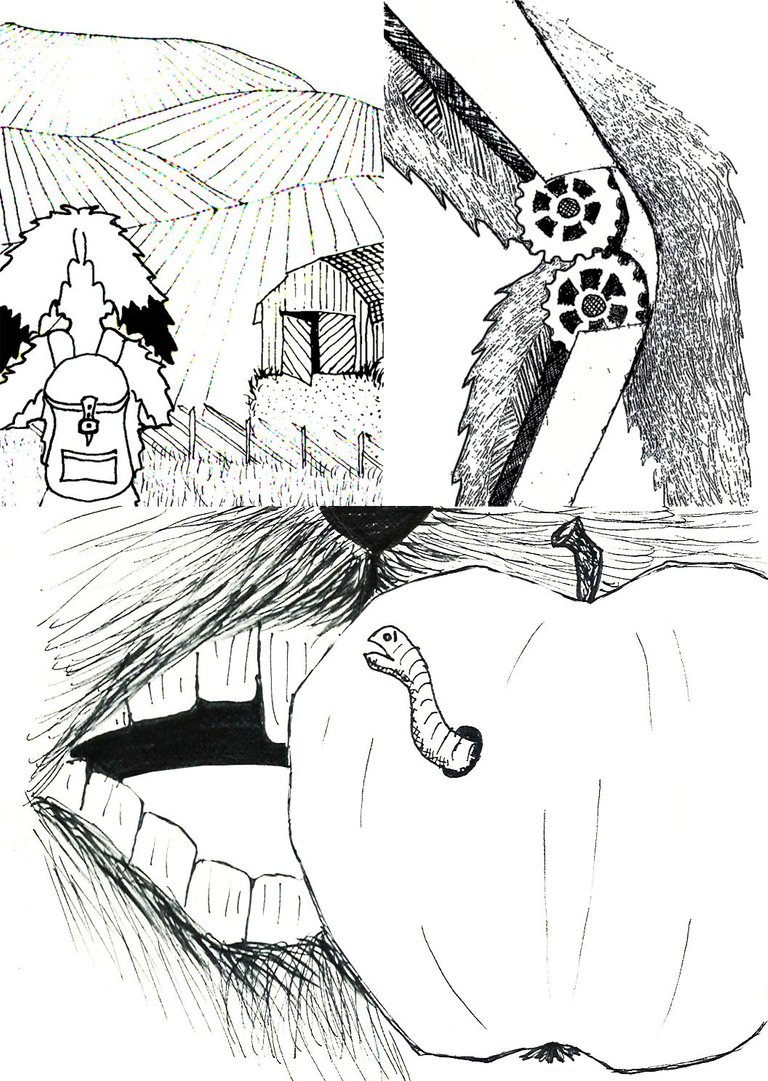 I barely managed to do the last three, drawing these was shear agony and I'm never ever, NEVER EVER going to participate Inktober again! Until next year. And perhaps occasionally prompt from the years gone by. But if ignoring that, I will never draw again!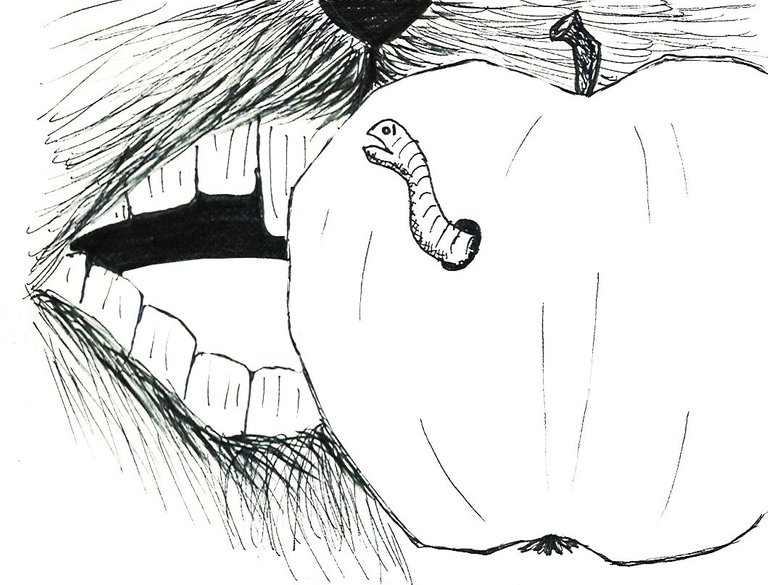 "No! No! Not my home! Hairylips, stay away!"
Despite of all the possible ideas I could draw, I couldn't draw a single one well so this is what I have for you.
Next.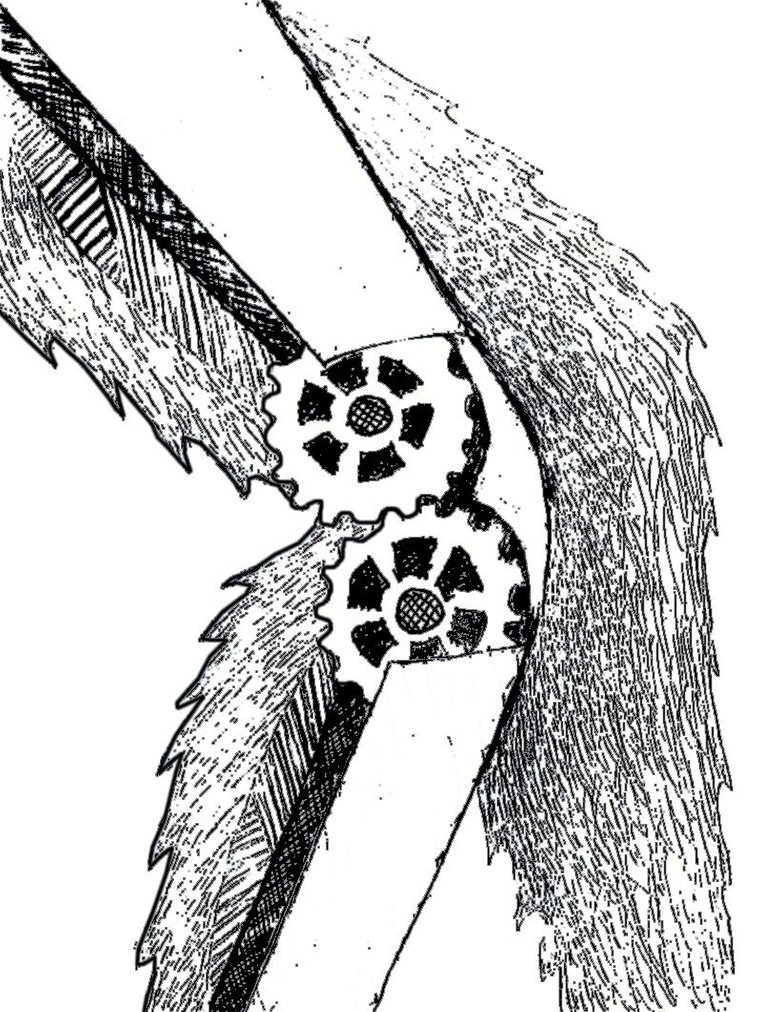 What is this? What is this supposed to be? What an earth? Well, surely not that, an earth, or is it? I'm truly out on a limb here.
I had an idea there but when I looked at the end result, I wasn't satisfied. I tried to do something to it in Photoshop, still aren't happy but can't waste any more time to this so this is it.
Next.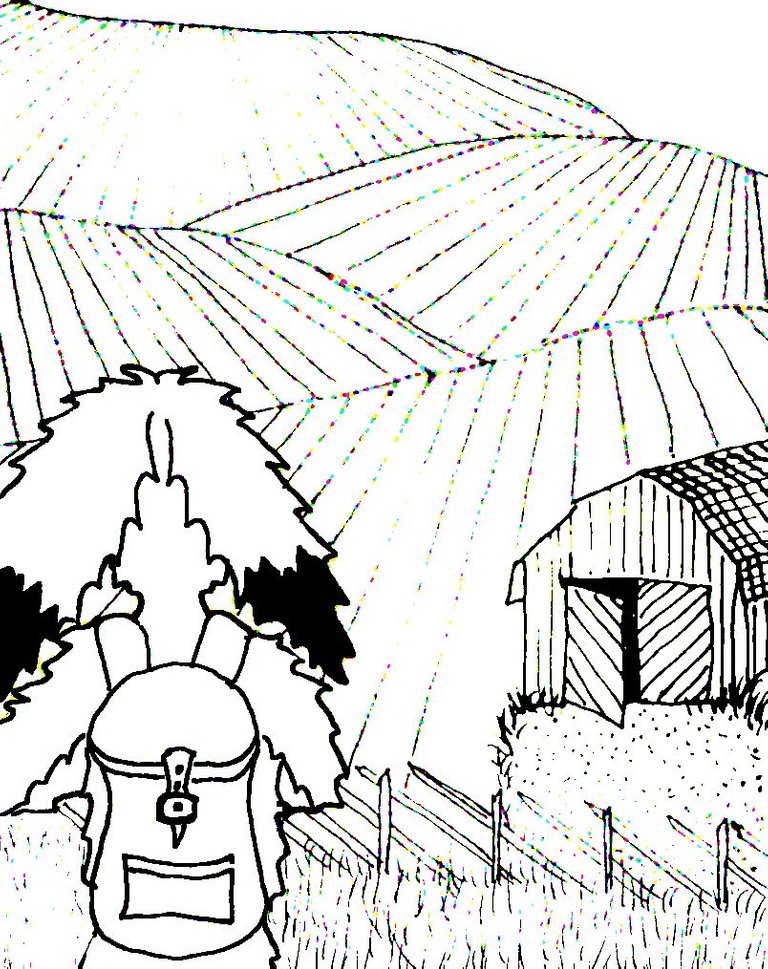 It's over. Inktober. Finally. But the journey is just beginning. To where, let the future and past Inktobers tell you.
Photoshopped with a heavy hand.
I really struggled with this years Inktober. Can't say that it was fun to do. Most of the time it wasn't. Perhaps because I used a smaller size paper (A6) so it made the drawing harder, perhaps because I didn't have that much time to do that and I was constantly thinking about my cameras and perhaps because I usually never draw and not since last Inktober so I've had zero practice so I suck at drawing. And every excuse you can think too.
Nevertheless I do like some of my ideas and drawings, sometimes both are good, sometimes the idea is nice and the drawing just okay. Anyway, here's my favourite ones from this years Inktober. The best of the worst:
And last but not least, crabby. I think this would be great in a T-shirt. Instead of: "Some University the person wearing the T-shirt didn't even go to, year when they weren't born yet and a stupid motto that's just words after another". Compared to that, my crabby picture is awesome!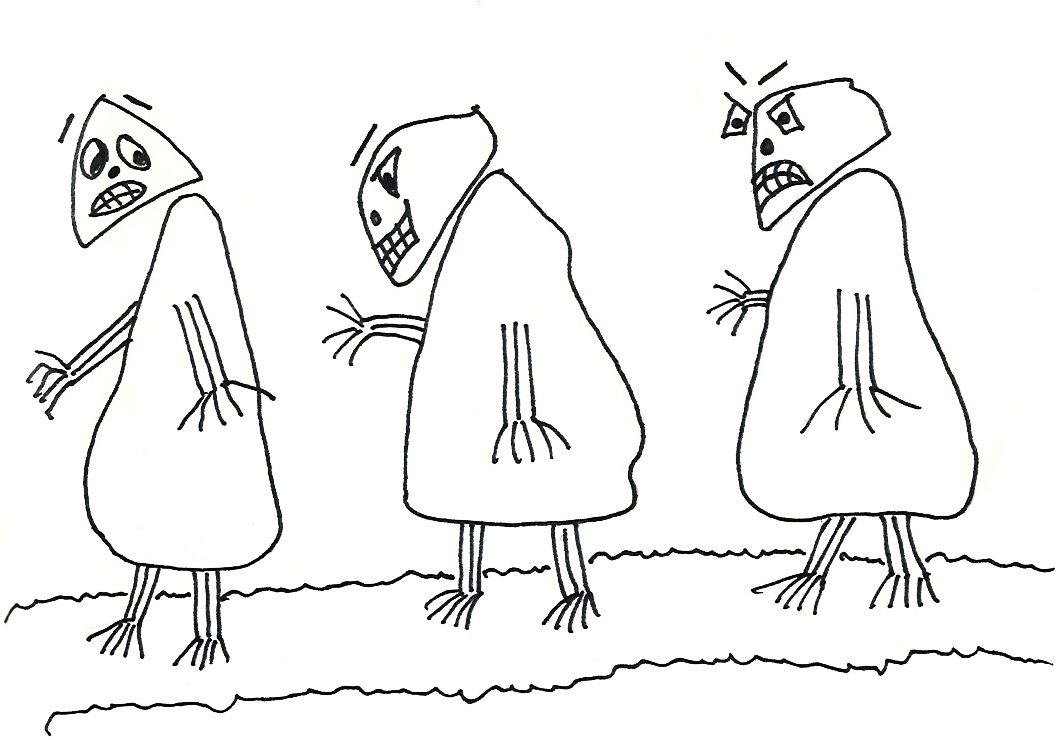 All done!
Now I can post about my old cameras again!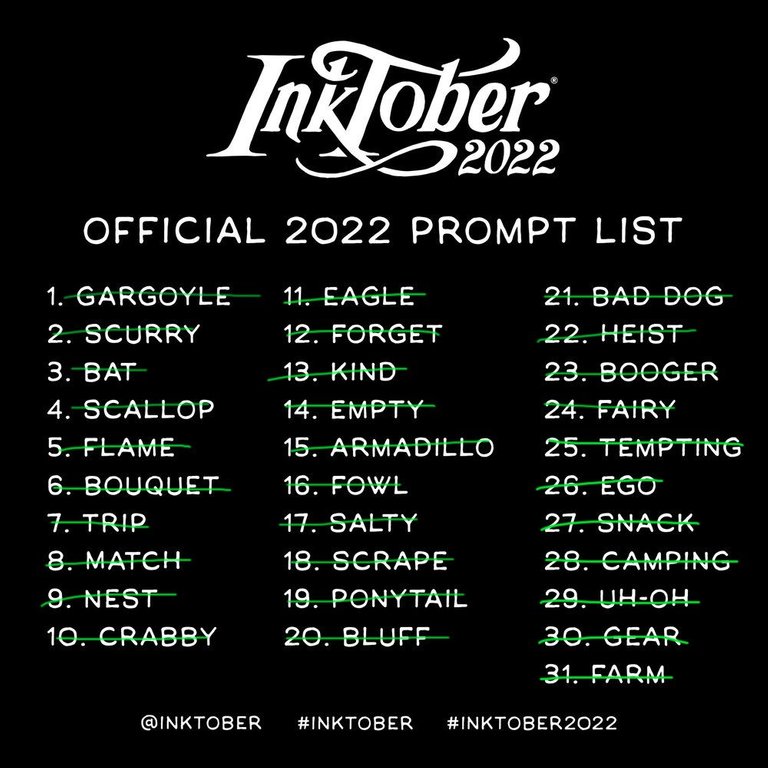 Where did my Inktober journey start?
2019
1-4, 5, 6, 7-8, 9, 10, 11-12, 13-14, 15, 16-18, 19-21, 22-23, 24-27, 28-29, 30-31
Extras
12, 12 animation
2020
0, 1, 2-4, 5-7, 8-10, 11-15, 16-20, 21-22, 23, 24, 25-28, 29-30, 31a, 31b
Extras
Metamorphoship
2021
1&4-5, 2-3, 7-8, 9&11, 6&10&12-14, 15-16&18&20, 17, 19&21-23, 24, 28+1, 25-27&29, 30, 31+13
Extras
14/2016, 52:7,21,30/2021&5/2020, 52:27/2021+5/2020, 52:35/2021, 52:8/2020, 31/2017, 52:47/2020, 24/2017, hand1, 10/2017,52:3&44/2020,52:9/2021,hand25
2022
1, 2-4, 5-8&52:34, 9-12+hand2, 13-16&52:16,21,29&35, 17-21+hand11, 22-26+hand3, 27-28
---
---