Kemijärvi, Finland - An Excellent Opportunity To Forget The Camera Home - Day 1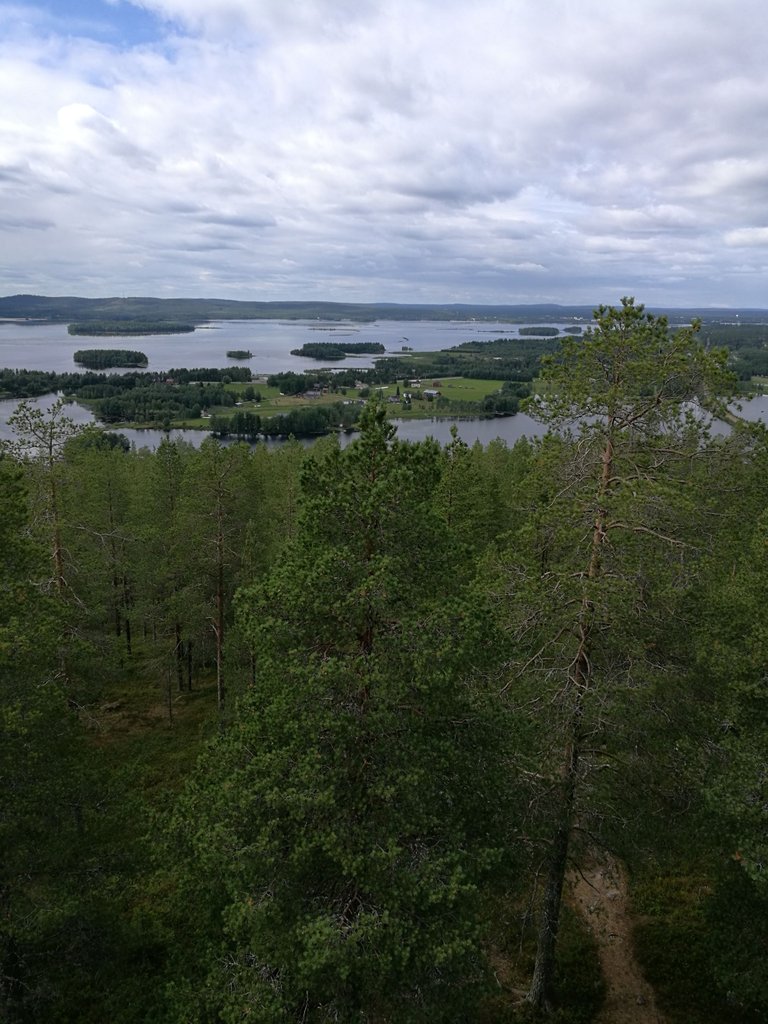 A two day trip to Kemijärvi (A town that has the same name as the lake around it, Kemi lake) from Tampere and as soon as the night train left the station at 23:05 I realized that I left my camera home. No Sony or Canon with me, only a crappy Huawei and I was going to a place where there mostly would be landscapes to photograph. So why should I even try with my Huawei P9?
I started mentally kicking myself from the first second I realized my stupidness and was prepared to do that every second of the whole journey.
I could edit the photos a bit but why bother? Why bother doing anything to a crappy jpg photo from a crappy Huawei. So the photos are what they are. Enjoy.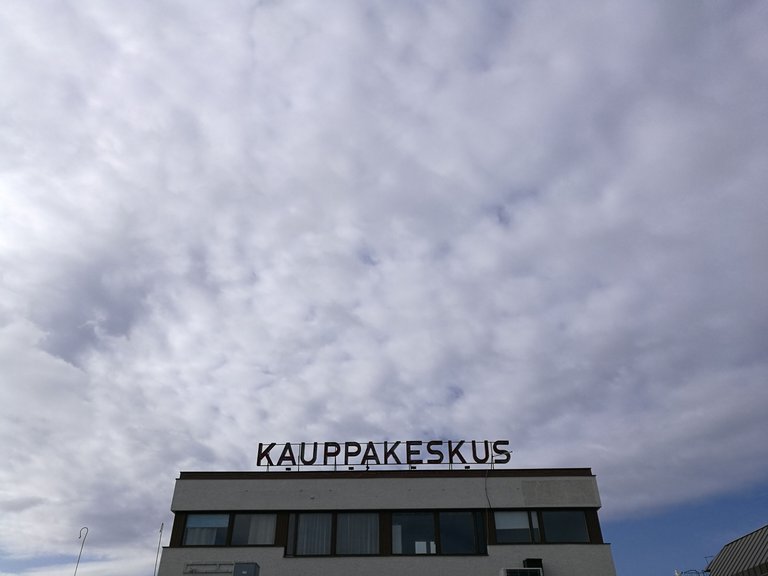 It says: shopping center. There was a flea market.
Only one train a day goes to Kemijärvi through the nearest bigger town Rovaniemi, and only one train a day leaves. But who the heck would even want to go to Kemijärvi anyway? As there is nothing there. Only little over 7000 people live there although it's size is 3 931,14 km2. And the town centre, you can walk through it in about 10 minutes.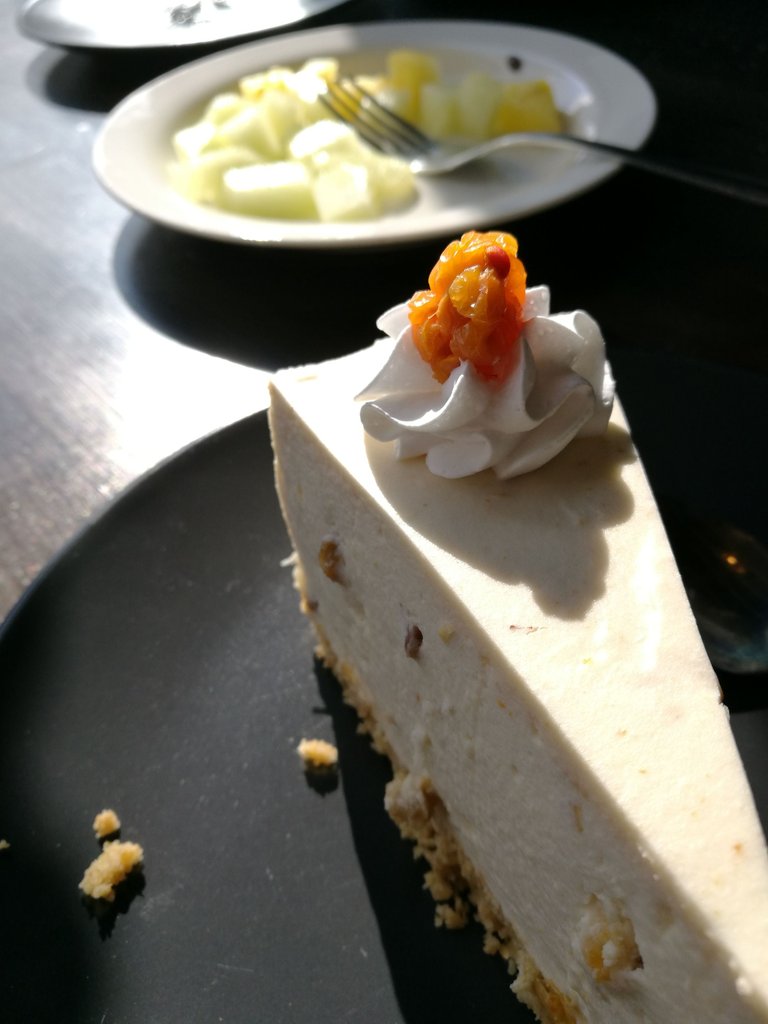 First stop after the railway station, which did not locate in the town centre but about 15 to 20 minutes walk away, was a Cafeteria Restaurant Mokkatupa. (mocha cottage) It was an old Teboil gas station no longer serving as a gas station because there was a bigger one right next to it. Fortunately they knew what gluten free means in the Mokkatupa and also fortunately I didn't get the: "Well there might be something in the freezer" answer but a delicious fudge cloudberry cheesecake. Iiiiiiit was yummy! And they had dark roast coffee. Double yummy! I almost forgot the kicking myself thing because of the forgotten camera. That's how yummy the cake was.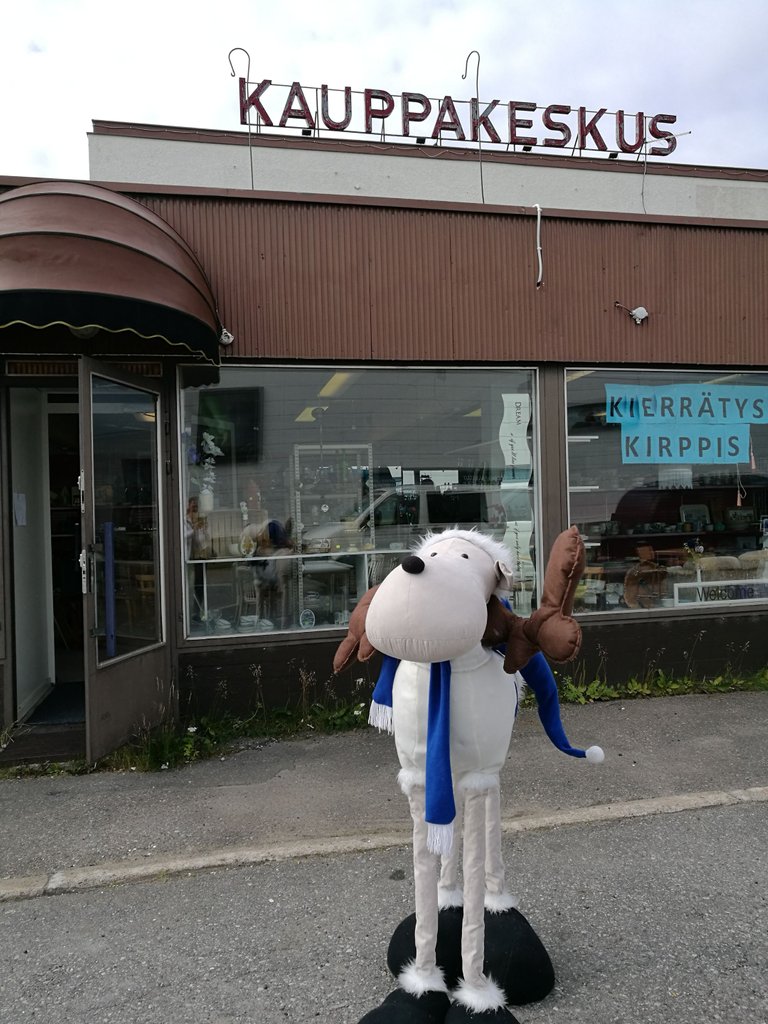 Reindeer number one. And the flea market in the shopping center.
As the arrival to Kemijärvi was at 8:50 and as the check in to our room in Hotel Kemijärvi was at 16:00 there was some time to spend before getting rid of excess stuff and backpacks. But I was prepared for that, I had as little as possible stuff to carry, only one light backpack and as you already know, LEFT MY GOOD CAMERA HOME because it weighs so much...
So, walking. Fortunately I like walking. Found a rhino. Born and bred in Kemijärvi.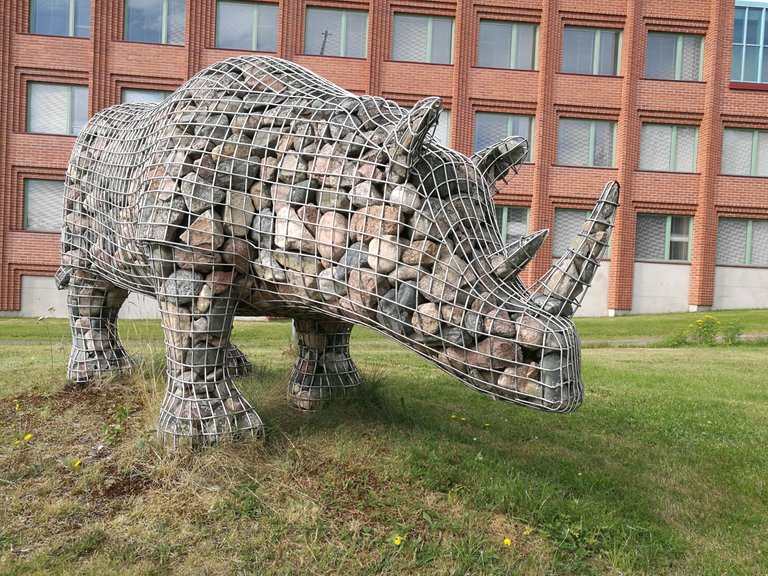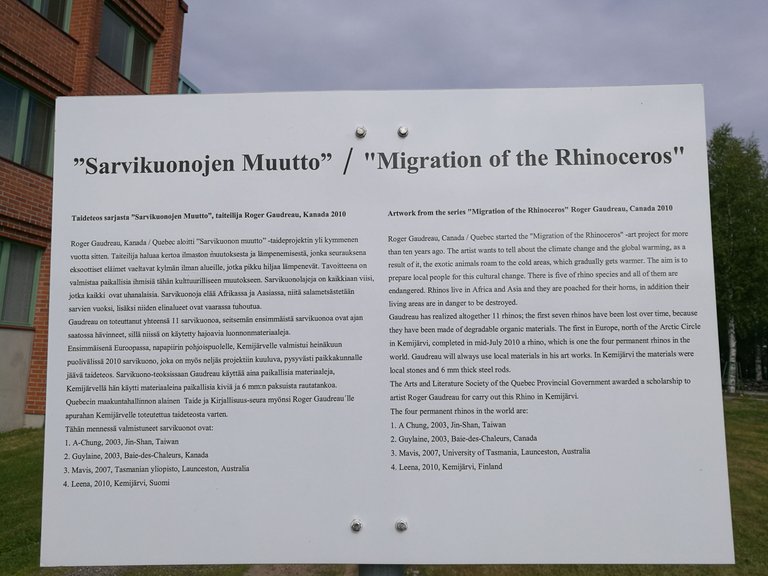 Off to the next logical and nearest thing after the migration of rhinos.
Death.
This church is quite young, it was built in 1949–1950, as the oldest church built in 1648 was taken apart and replaced with a bigger church (and the churches after that) because the congregation grew bigger. The church before the present church was built in 1830 and destroyed in the Lapland War. Only the tower, built 1774 was saved.
Old headstones are really beautiful. But also sad. As all headstones are as they are what is left of a life. Long or short. But headstones like the first one of the four photos that has three names in it, is extra sad.
In April 11th died, not yet one year old, little Ilmari. About two months after that the wife of the vicar, Impi, died, just over 31 years old. And two days after her, only 5 days old Kerttu.
My guess is that the mother died of childbirth which in 1928 probably was pretty common cause of death and the little baby perhaps couldn't survive without her mother. What was the reason for little Ilmari's death, we perhaps may never know.
...searching...
I found more information just with a little googleing, but nothing major to add to this sad story.
Only in Finnish: https://kansallisbiografia.fi/papisto/henkilo/563
It seems that little Ilmari was named after his fathers second name, Uuno Ilmari Hietalahti. No information about the children but his first wife can be found there: Impi Maria (née) Heikinheimo, born in Kemijärvi March 2nd 1897, died in Oulu June 4th 1928.
In 1928 when his first wife and two children died, Uuno Hietalahti was the help of vicar of Iitti. Iitti is nowhere near Kemijärvi as it's in the southern Finland.
...searching...
I'm googleing more as I write this and it seems that I have to change my story about the ultimate sad story. Things just sometimes are not as you might think.
I found Impi Maria Heikinheimo from Geni and she only had one child who was born in 1922. The child lived a long life, 92 years!
https://www.geni.com/people/Impi-Maria-Hietalahti-os-Heikinheimo/6000000021605087247
This is soooooooooo exiting. Now we have a face. So who were the two children in the same gravestone, as they weren't Impi's siblings either. Stepchildren perhaps? Vicars fruits of an affair? Poor orphans that the couple took under their wings?
Some day, I will find out but for now, that remains a mystery.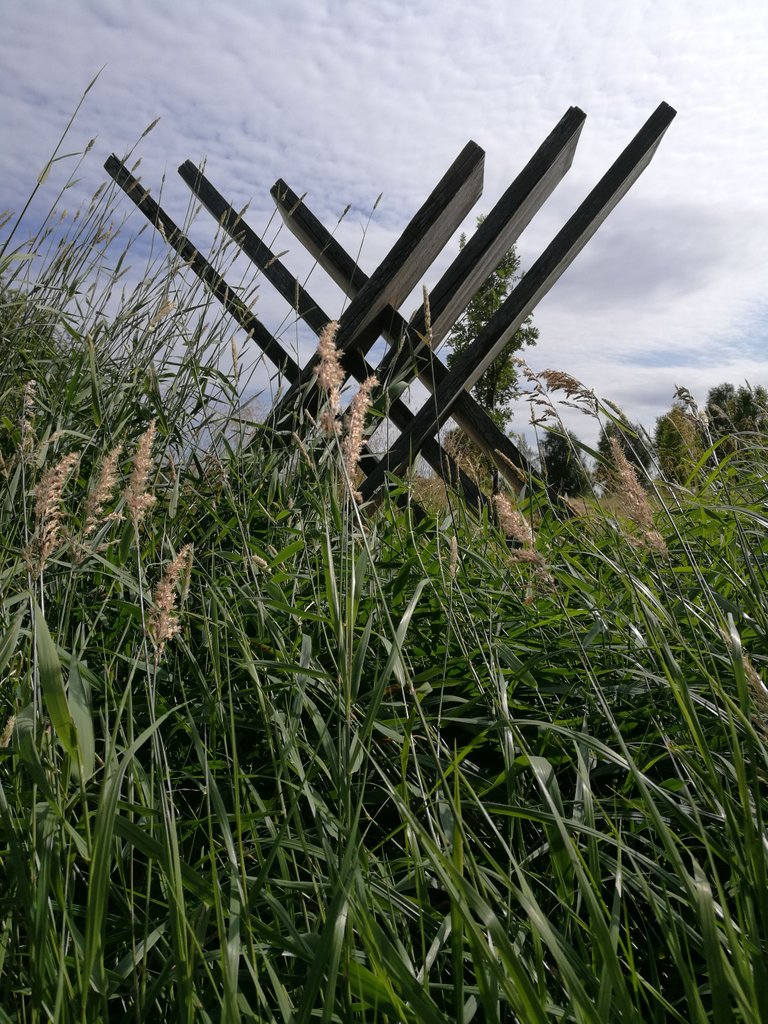 Art.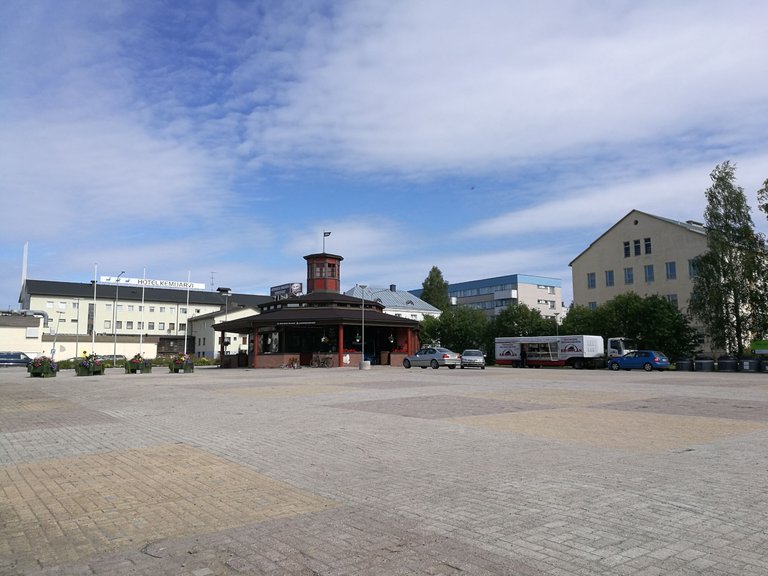 Local grill and a market square. I think this was a market called Kuumatori. Hot market. Yes. I can see that. How hot it is. And hip. And busy. Look out for the countless people.
In the background you can see Hotel Kemijärvi. It was about twelvish or oneish and I was hoping that perhaps, despite all the people and tourists here, the hotel perhaps would already have our room ready, or similar one, about three hours earlier, but no luck there. The hotel owner asked that as there was other, cheaper rooms available if changing to those would be okay but I said no, we'll come back later, we want the MOST EXPENSIVE ROOM YOU HAVE! (in a two star hotel in a small town)
So back to Mokkatupa for lunch. And it was goooooooooood!
It says "Karaoke, Dancing, Friday" on the VPK (voluntary fire brigade) wall. Oh darn! It's Saturday.
So sorry I missed it...
More flea markets it is then. There actually was a surprising amount of flea markets in Kemijärvi and some of them were also open, although it was weekend.
I was still mentally kicking myself in the head and but when I found a new camera from Kemppa kirppis. (Kemppa is a nickname for Kemijärvi and kirppis is short for flea market)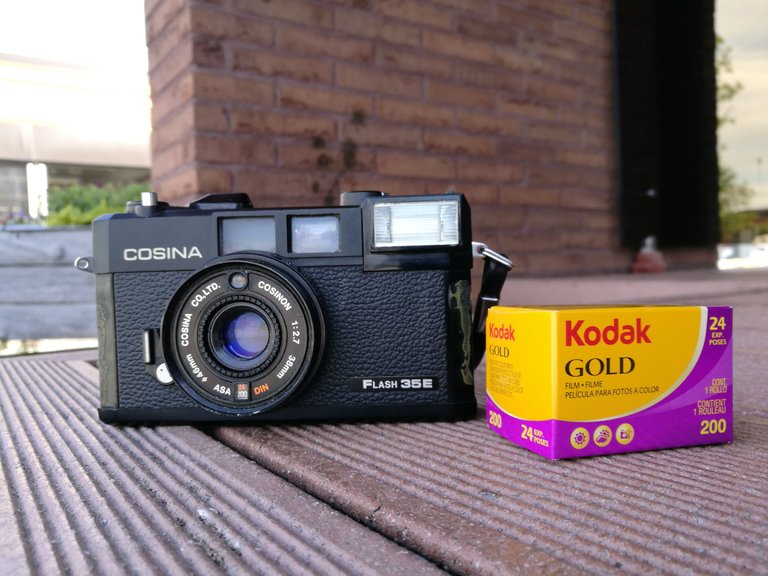 Cosina Flash 35E, a film camera for 2 euros! What a bargain! The film cost much more than the camera, 7,90€, not to mention the finger batteries and coin cell, which I would have not had to buy in order to use the camera because who want's to use the camera flash anyway (not me because all of a sudden I'm a professional photographer...) and the under-over exposure indicator, that needs the coin cell, didn't work so... but I didn't know if it would work at that time so I decided to use all the help I had. All the power I could give to the camera, I gave it. And I'm not going to keep you in suspense, I will reveal it now: The camera worked! It's alive, it's alive!!!
Half alive at least. The over-under exposure indicator didn't work so I had no idea which aperture the camera decided to use in which photo or if it was too dark or too bright for the camera. The range was 2.8 to 16 so that should be enough.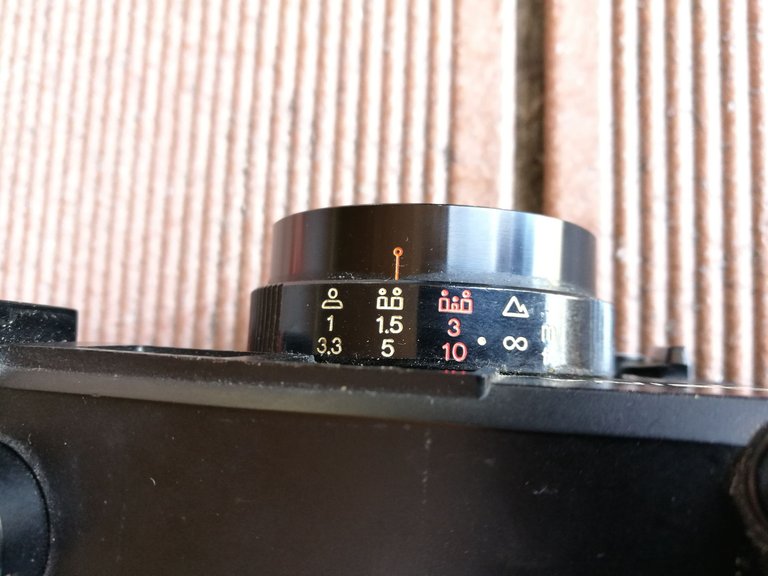 (Almost) fully automatic camera. The only things I could adjust was distance (1 meter being the closest), the film ISO and if I wanted to use the flash.
| | |
| --- | --- |
| Kuumatori (Hot market) might also be this one, not the previous one. Not sure. So easy to get confused as Kemijärvi centre is so huuuuuuuge! | Art! |
This is the place where I inserted the film and the batteries to my new camera...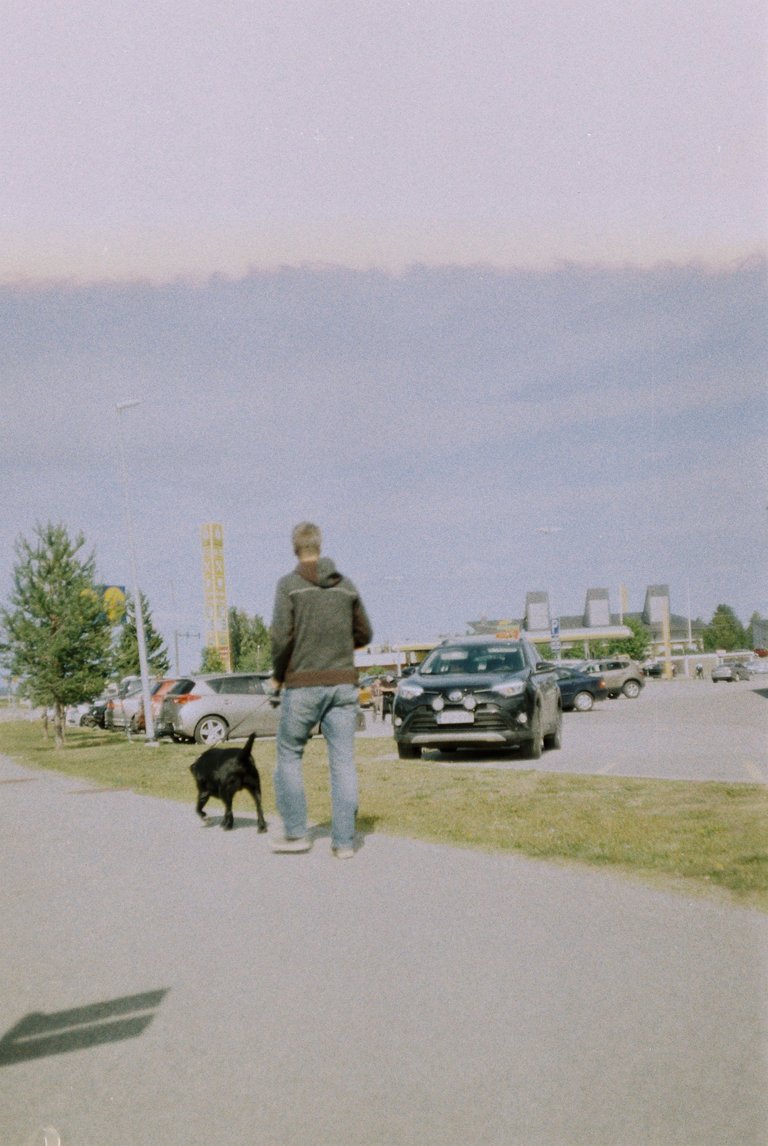 ...aaaaand THIS is the first photo, the first half frame I took with my straight from the late 70's Cosina camera. For clarification, it's not a mountain, not a huge wave like it would be if this world was the movie Interstellar and it's not a mountain either because Finland does not have mountains, it's the half frame in the sky. Although a huge wave would have been more thrilling.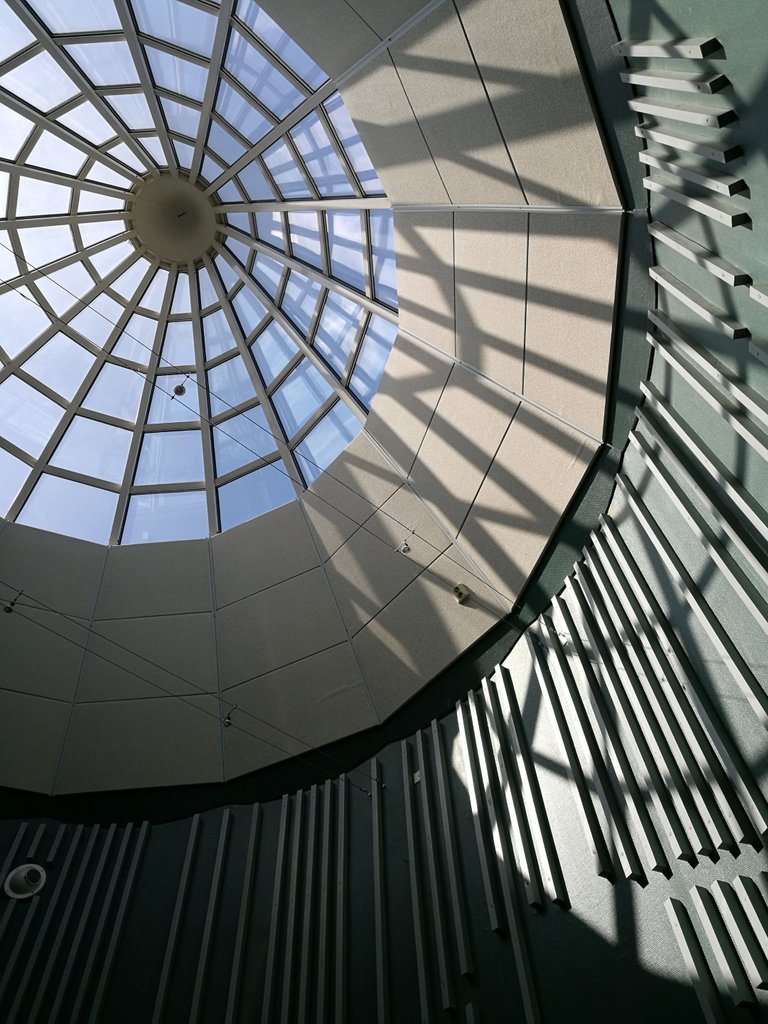 Mokkatupa ceiling, photo taken with Huawei P9, not with Cosina, if that's unclear.
Of to the Hotel! An hour before our check in time so I was prepared to wait but fortunately no waiting needed!
| | |
| --- | --- |
| Huawei P9 | Cosina Flash 35E |
This was greeting incomers in the hotel reception and giving a first glimpse of what was to come. I had read that this hotel would be a flashback to the eighties so I had high hopes and I just have to ruin this surprise too for you: truly eighties, not a disappointment at all. And also I had read that there would be an excellent breakfast and as I sometimes think that my life only has a meaning when in a hotel, eating hotel breakfast, I had high hopes for that too. The breakfast wasn't a disappointment either.
Seriously, what's with the swans? There were swans everywhere! I didn't even take a photo of every swan because I didn't take with me any of my apparatus that have a photography option in them, with me to the breakfast but there were swans too. In the room, in the corridors, in the stairways. Swans. I am surprised that there were no swans in the bathroom but I guess that would have not been 80's style. But I swear, if I find (not a rubber duck but) a rubber swan, I will send it to Hotel Kemijärvi. For sure!
Torn mosquito net but who cares, there weren't any mosquitoes as this is a city hotel, not a cabin in the woods. Plastic plants. Every plant that I saw was plastic. I have no idea if that's 80's style but plastic plants sure are low maintenance.
Nothing in the fridge but I've never used anything from the fridge, other than the coldness, so doesn't bother me.
| | |
| --- | --- |
| Huawei P9 | Cosina Flash 35E |
| | | |
| --- | --- | --- |
| Huawei P9 | Cosina Flash 35E | Huawei P9 - Beside the lamp another flea market find: DUX C-cassette player |
The only thing that was slightly annoying was that there was no black tea (only horrible berrie and fruit teas) and no instant coffee. And I wouldn't dare to touch the coffee that could have been bought from the bar downstairs. I never drink coffee in bars unless it's Irish coffee. I mean, I don't want to die before my time!
| | |
| --- | --- |
| Huawei P9 | Cosina Flash 35E |
What a nice scenery from the hotel window. Not at all horrible architecture, not at all!
| | |
| --- | --- |
| Huawei P9 | Cosina Flash 35E |
Bathroom and a corridor that seems to be a little bit... REDRUM!
The bathroom fortunately follows the 80's theme. In the 80's nobody knew or cared about the fact that it would be a good thing to not waste water so the shower had a proper water pressure and if needed, really hot hot hot water. But no hot tub time machine! Only a common bathtub.
Sure the toilet bowl leaked little after flushing but only about 5 to 10 minutes so that's nothing!
Finally, before going back out there, to the busy town of Kemijärvi, few hotel interior photos.
| | |
| --- | --- |
| | |
| Huawei P9 | Cosina Flash 35E |
Uuh. Brown. My favourite color. And plastic plants. My favourite plants.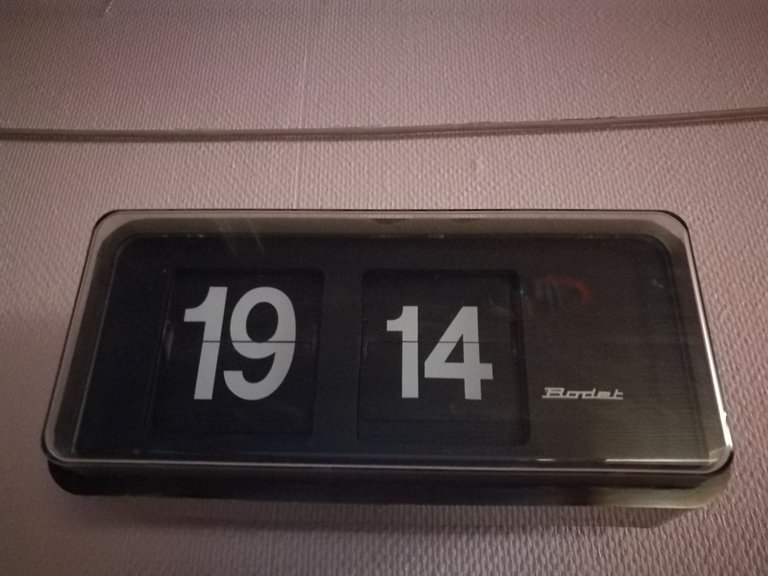 So eighties, so eighties.
Oh and by the way, if you happen to speak Russian, this is definitely the place for you. The hotel owners seemed to speak native Russian so no worries with the language. And if you happen to be a Finn that does not speak Russian but only few words, talking Finnish was an option too. Fortunately. Otherwise I would have not know how to explain the "I apologize to even ask this but might our room be ready already although we are three hours too early?" My acting skills aren't that good.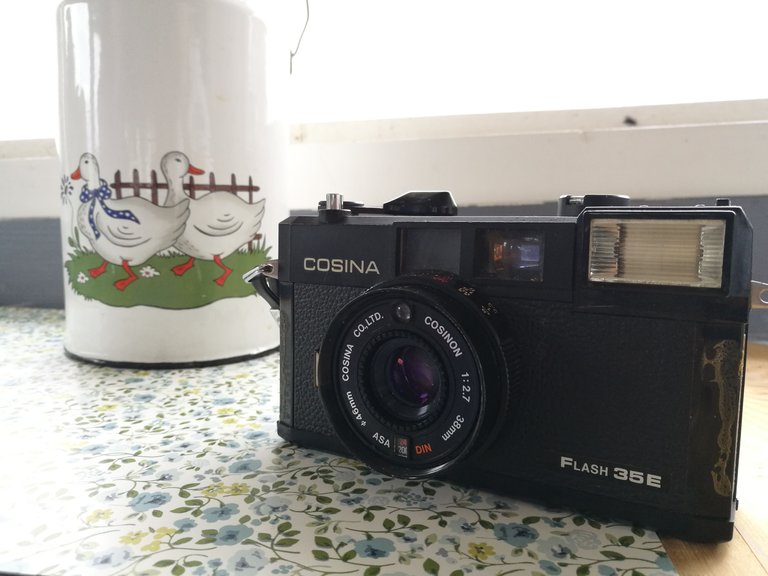 | | |
| --- | --- |
| Huawei P9 | Cosina Flash 35E |
The Cosina has a mind of it's own and it wanted to take a photo. So there's the comparison photo with the Huawei. Hard to tell the difference...
It seems that I have a pressing-the-trigger-too-hard -problem as the horizon is always tilted to the right in the Cosina photos. But hey, a minor detail and I think we can live with it.
| | |
| --- | --- |
| | |
| | |
| Huawei P9 | Cosina Flash 35E |
The landing of this slope was straight to the lake but as it was closed, there would have been no-one to save me and my split spleen if I would have taken a pair of the skis on the other side of the slope and jumped to the water like a pro ski-jumper.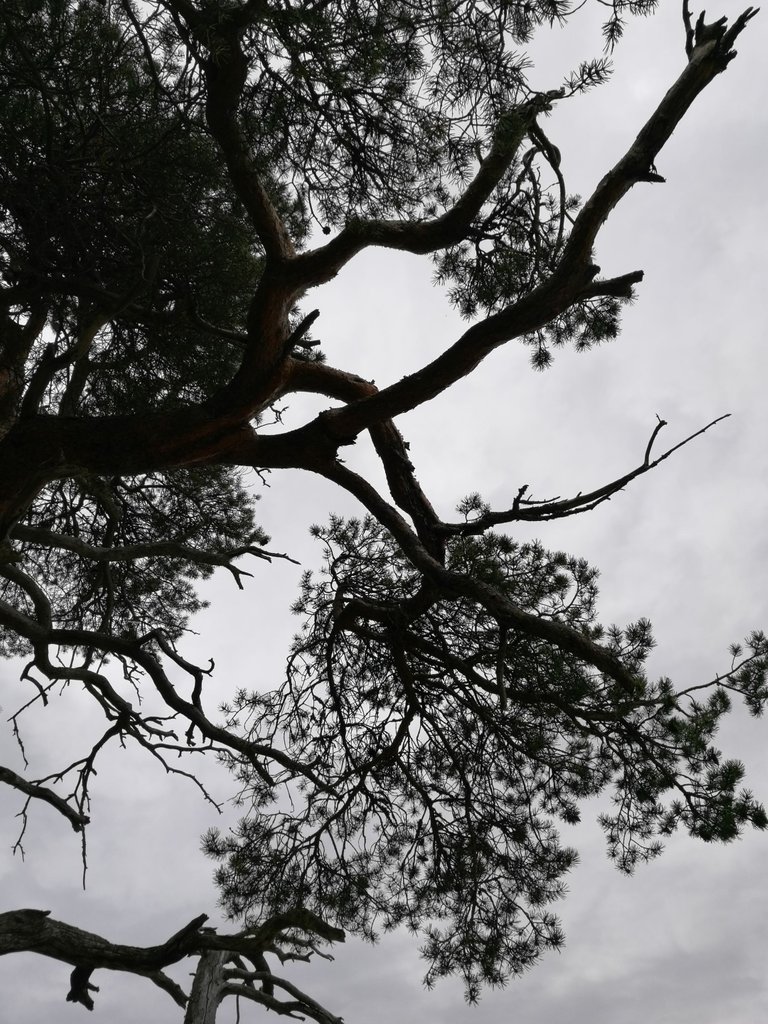 Kemijärvi pine branches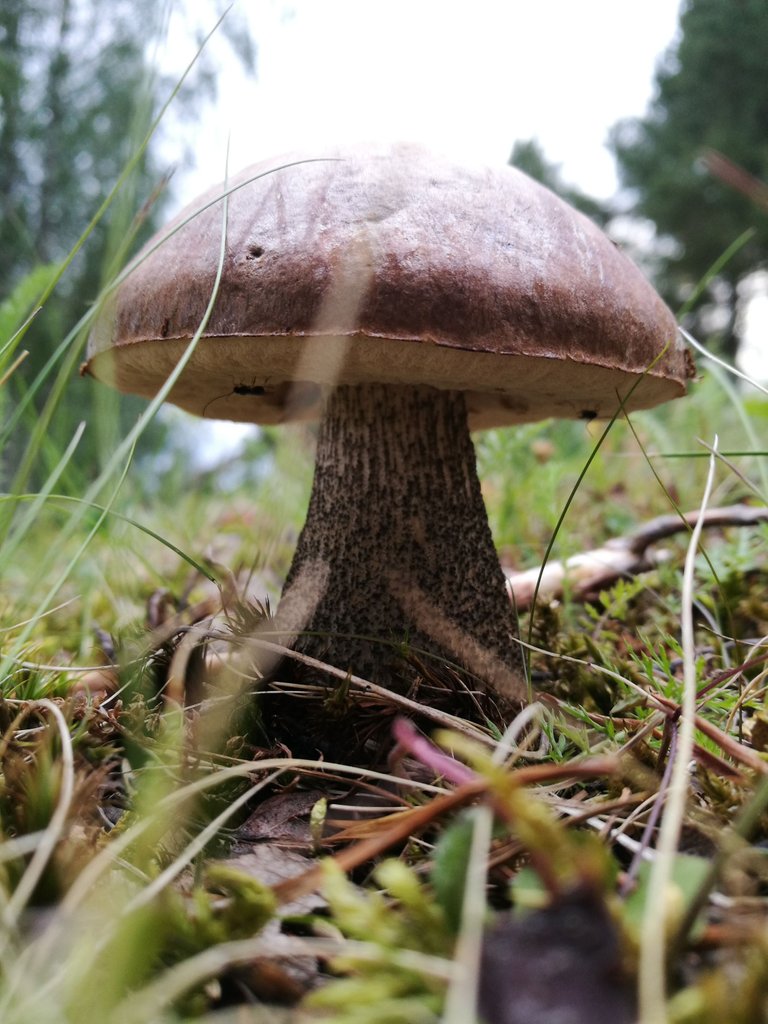 Kemijärvi shroom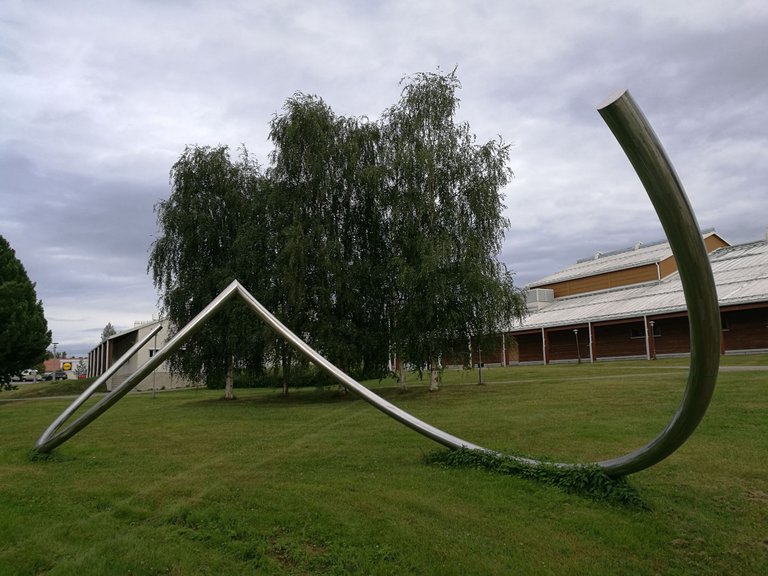 Kemijärvi art.
| | | |
| --- | --- | --- |
| Huawei P9 | Cosina Flash 35E | Cosina Flash 35E |
A landscape that I absolutely killed with my apparats... apparatuses... I mean point on and on point and mic drop! Freakin freakin freakin freakin... LANDSCAPE!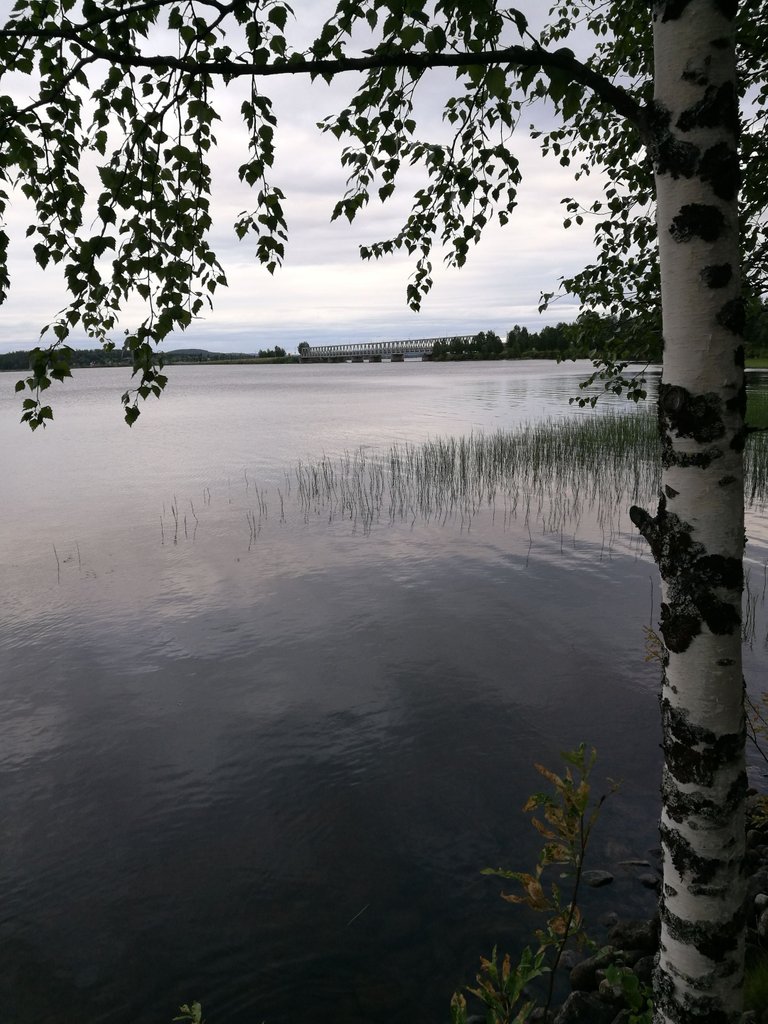 Yet another traditional Finnish landscape with a traditional Finnish birch and a traditional Finnish lake Kemijärvi.
| | |
| --- | --- |
| Huawei P9 | Cosina Flash 35E |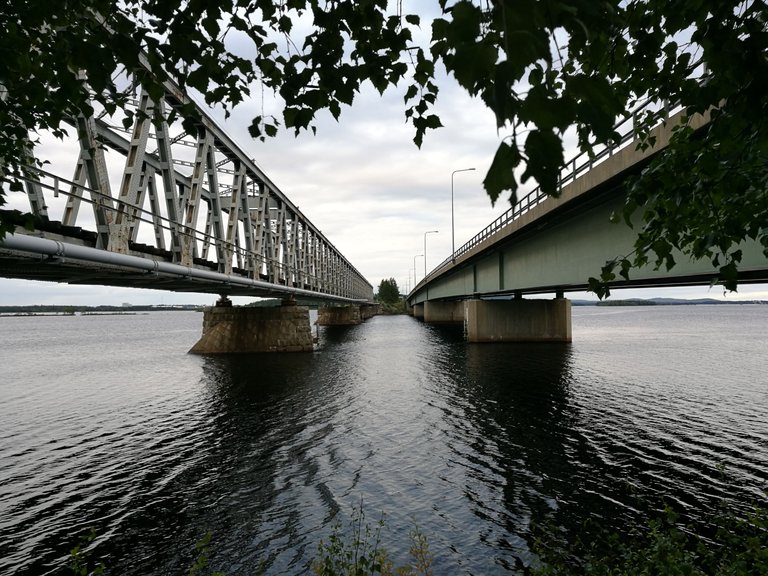 Here's the two bridges photographed in the earlier photos. A bridge for trains and a bridge for cars, pedestrians and bikers.
And finally the last two photos of the first day. My next post will be day two and my intention is to write it as soon as possible, tomorrow. We can only guess when that will be.
| | |
| --- | --- |
| Huawei P9 | Cosina Flash 35E |
---
---