Trying A Reflection Photography | #Noob Photography 002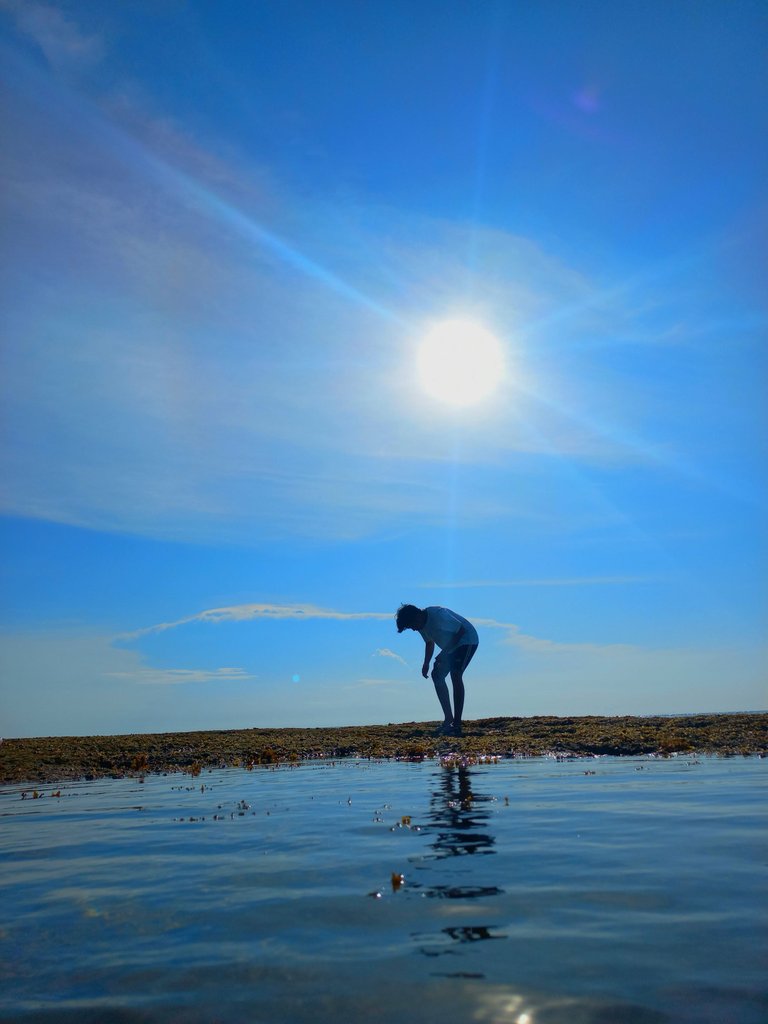 Hello Photography Enthusiast, this time, I will share with you photos taken last Holy week during one of our latest travel on the beautiful island of Bantayan Cebu Philippines last April 15, 2022. With me are my 2 colleagues, one of them is a resident of the island who became our instant Travel tour guide on this adventure 😅.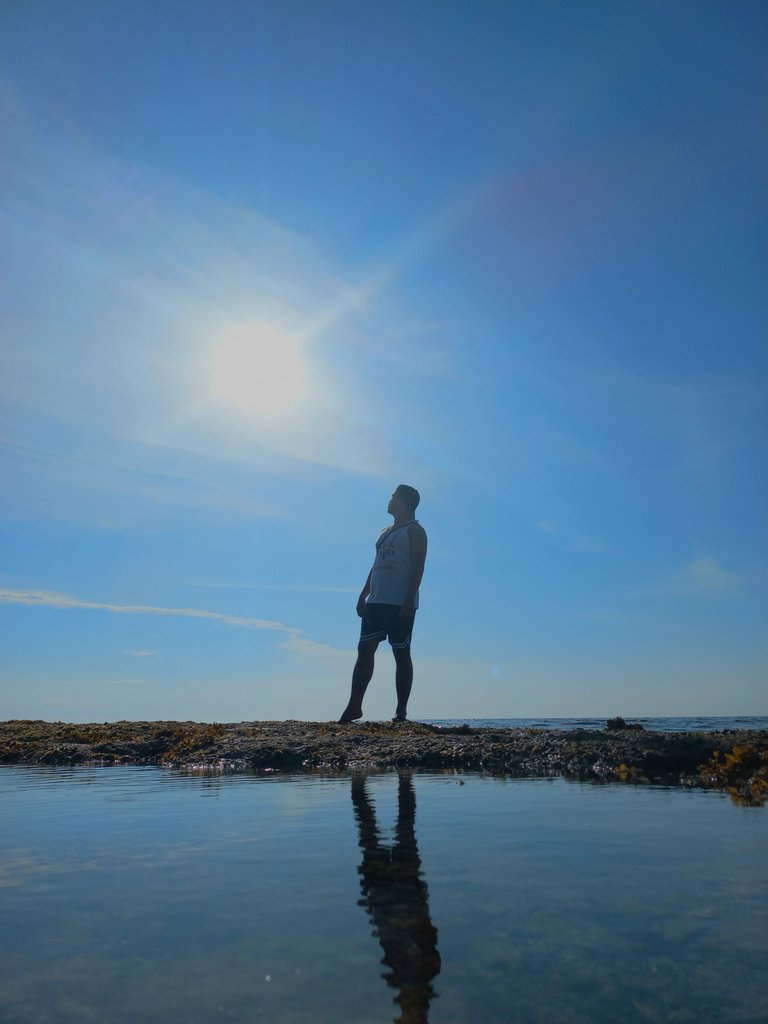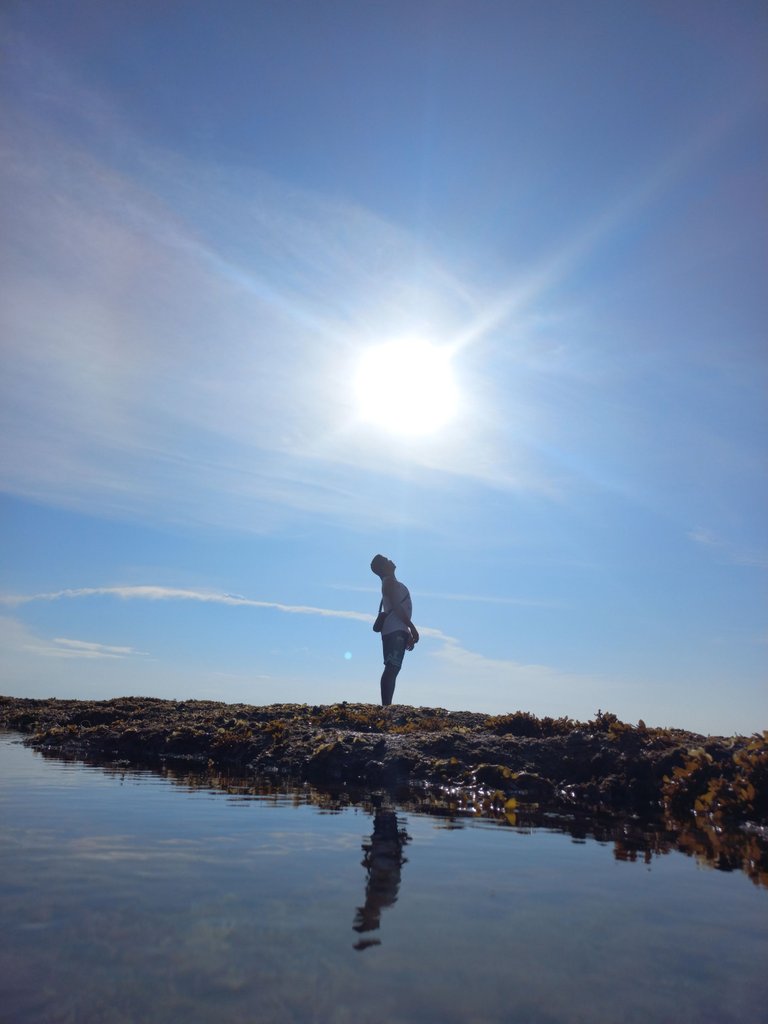 He brings us to different places and one of those is the KOTA PARK located in the municipality of Madridejos. One of the highlights of the area is its beautiful beach view, unfortunately, we had the wrong timing in visiting the place cause its low tide and we didn't take pictures of the clear blue ocean of Madridejos, which shortly we lost our appetite to capture more photos.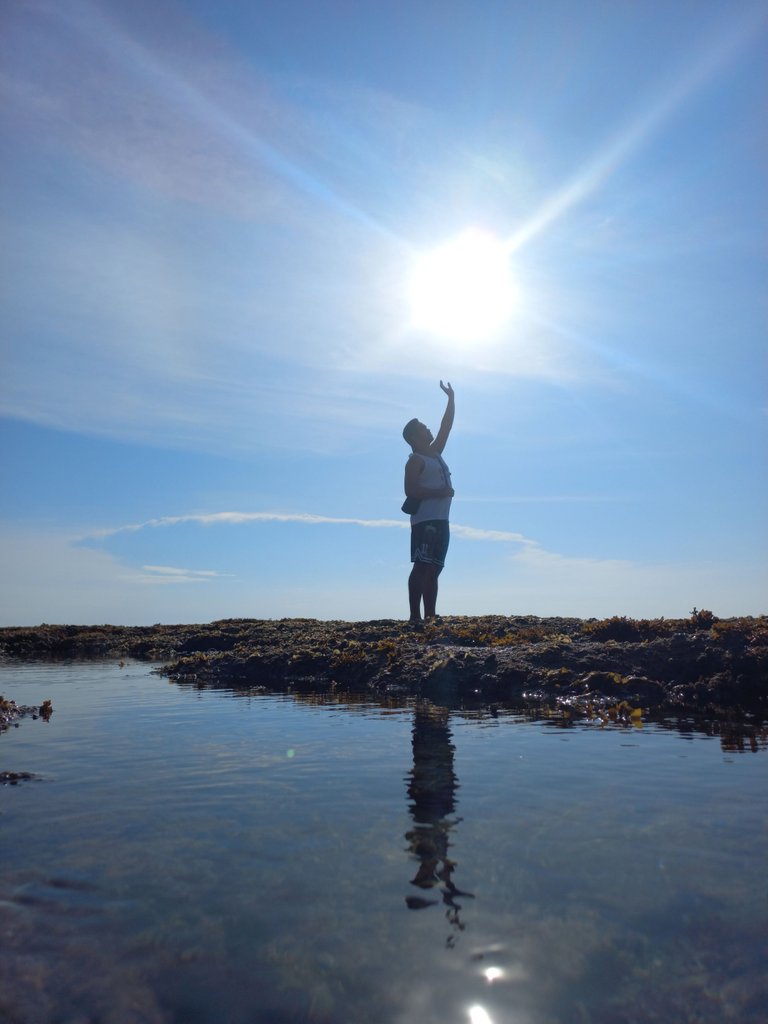 Energy Ball
But of course, as an aspirant photographer, I believe that there are beautiful views that are not seen instantly by our eyes that's what I remember about this place, I questioned myself about how to take interesting photos in this environment. I learned that to take stunning pictures you need to know the proper angle and location to capture, to make a dull place into an interesting one. I tried this one here. I learned it in some video tutorials and these are the results.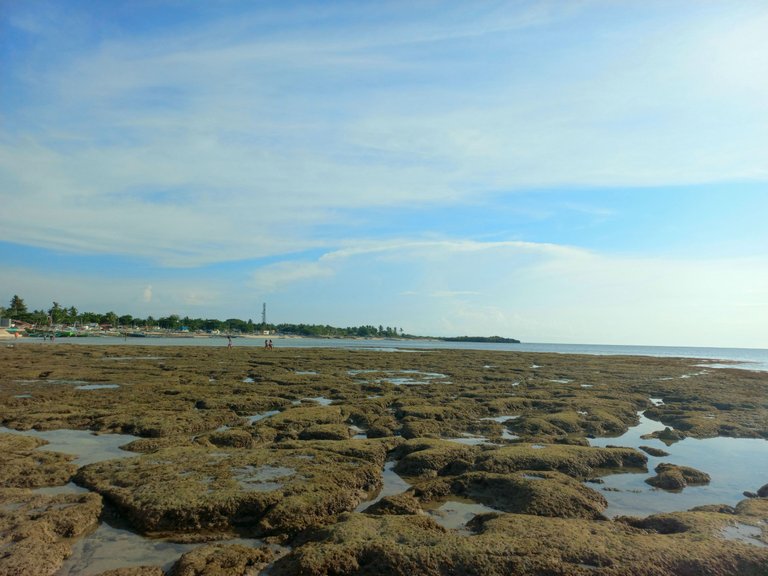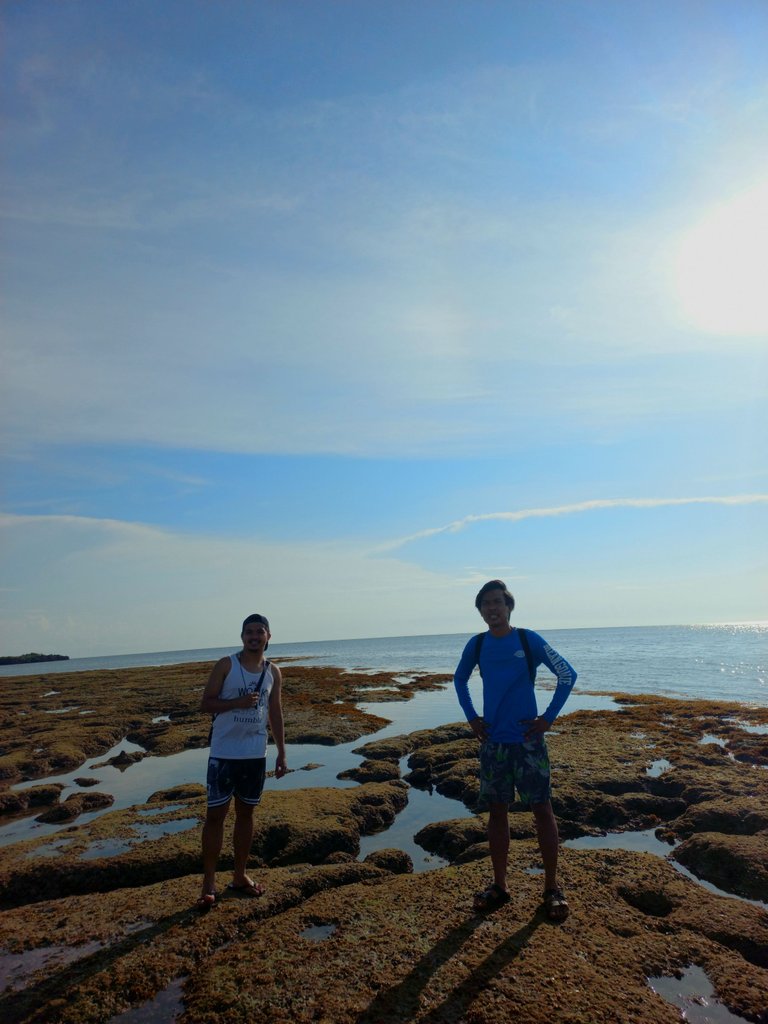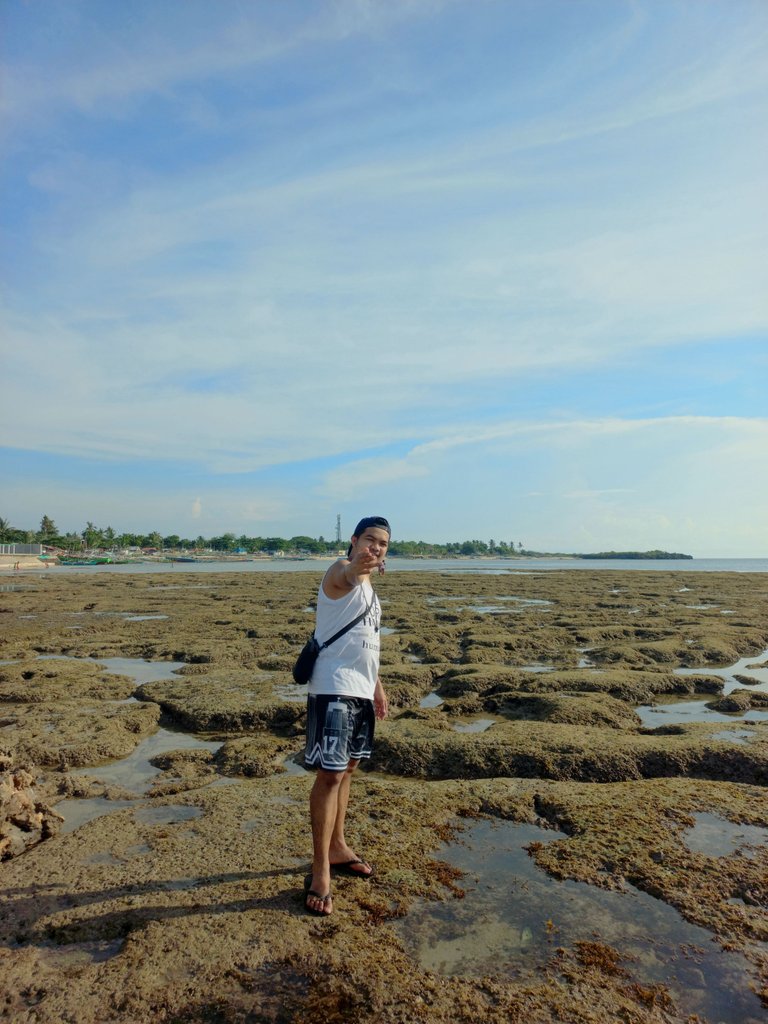 From ordinary photos like this one 👆to more interesting ones like this 👇.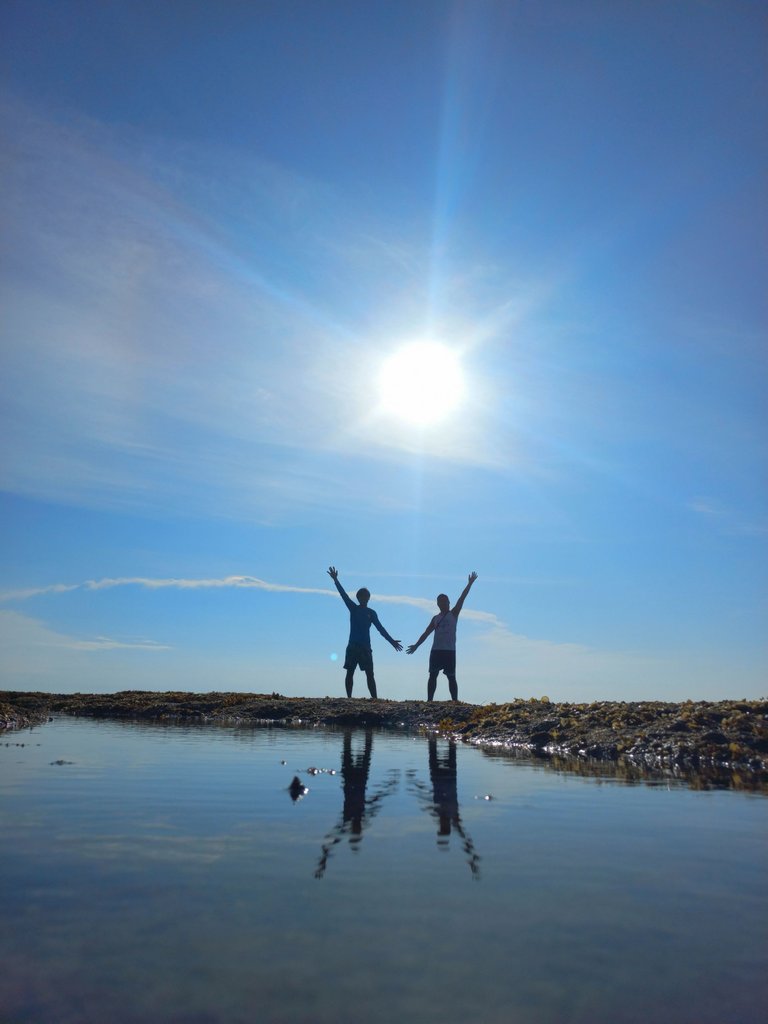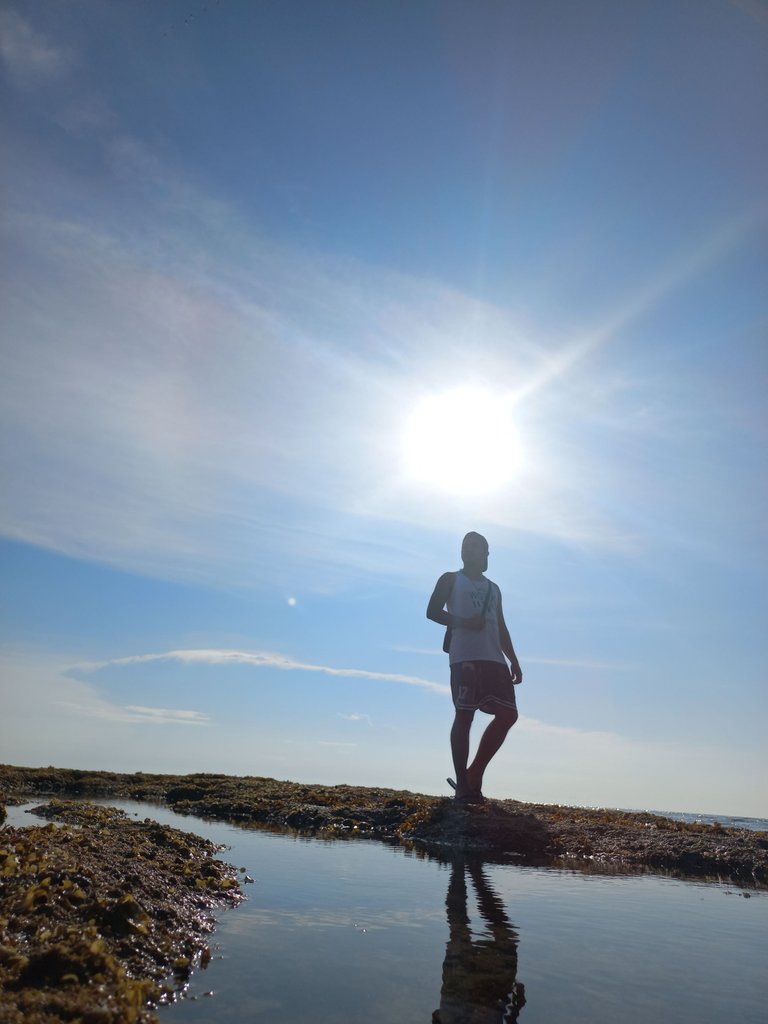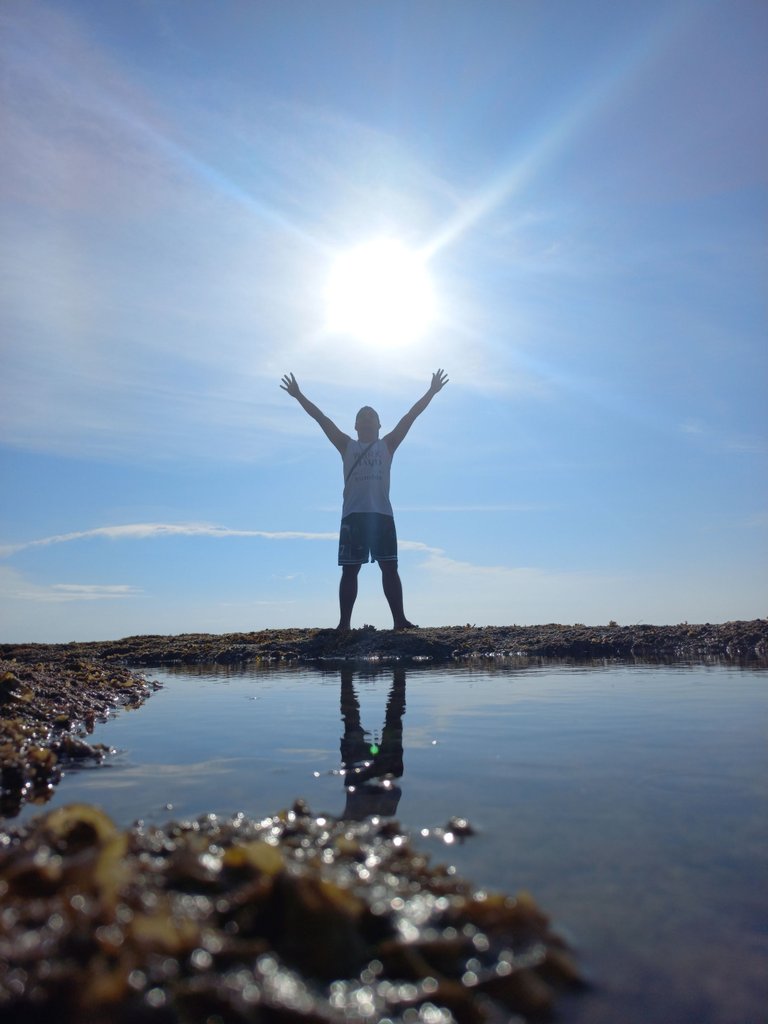 ---
How do I capture this?
Using my phone Samsung A50 I place it invertedly at the top of the small swamp hole in the area and tilt the phone at an angle of 75 degrees. That's it guys, it is just simple you can try this and for sure you will love the result. Actually, Im trying to capture a reflection photo but the wind is strong which didn't calm the surface of the water which makes it a little different from what I wanted. Or maybe I need more training with this 😅.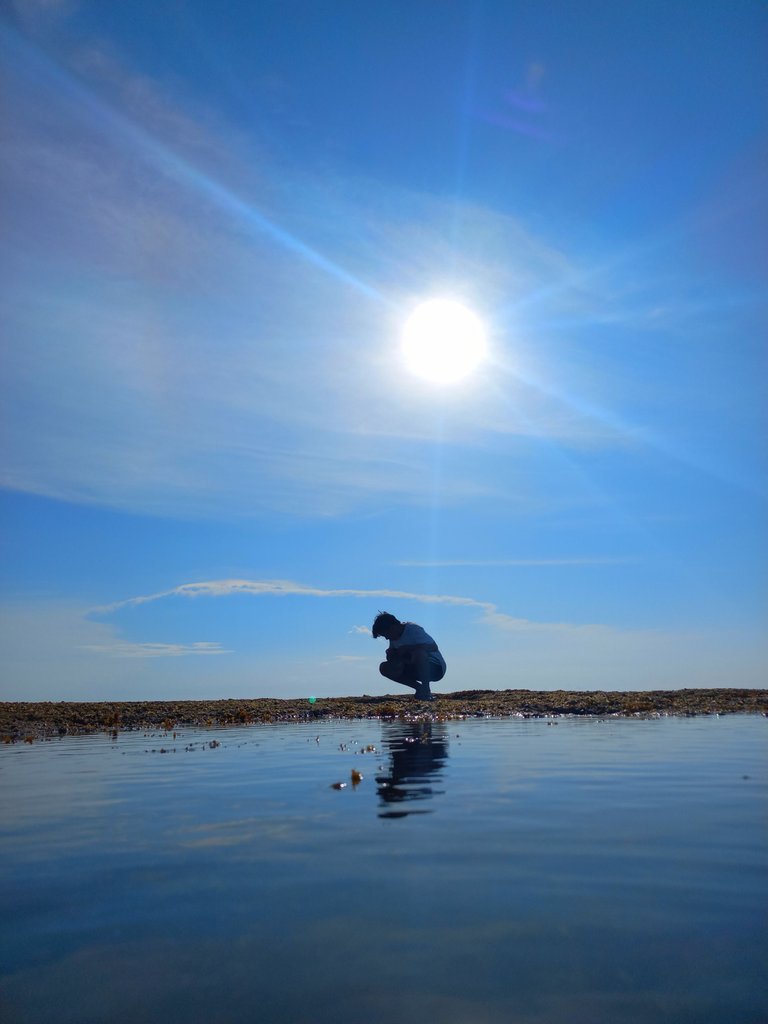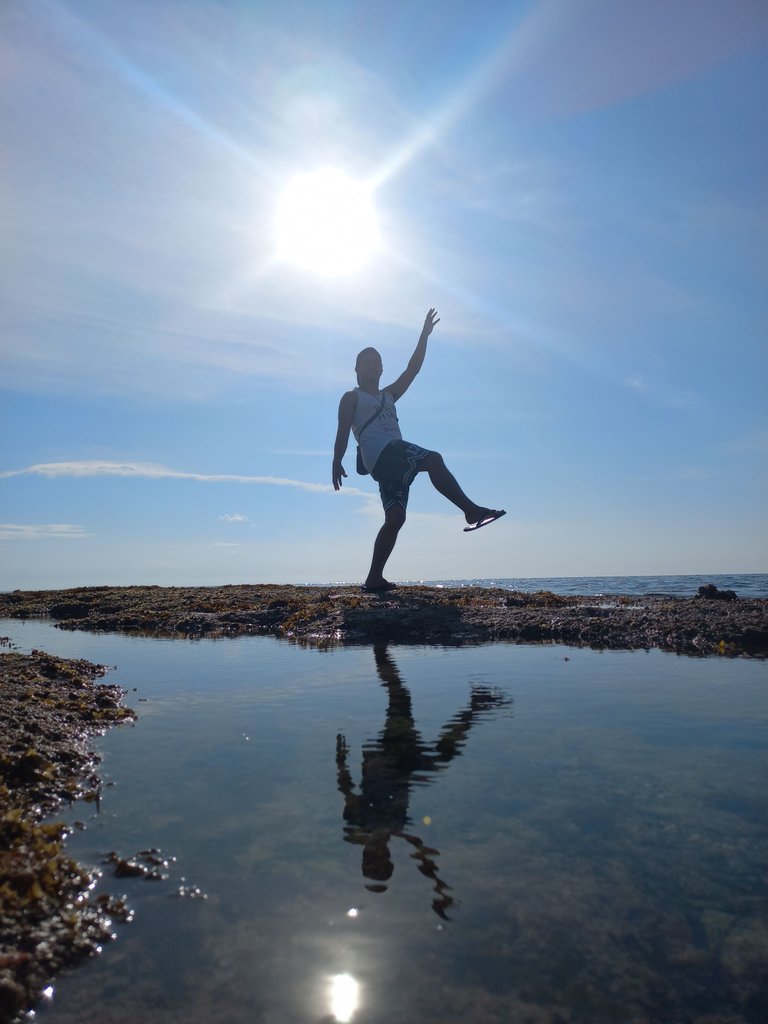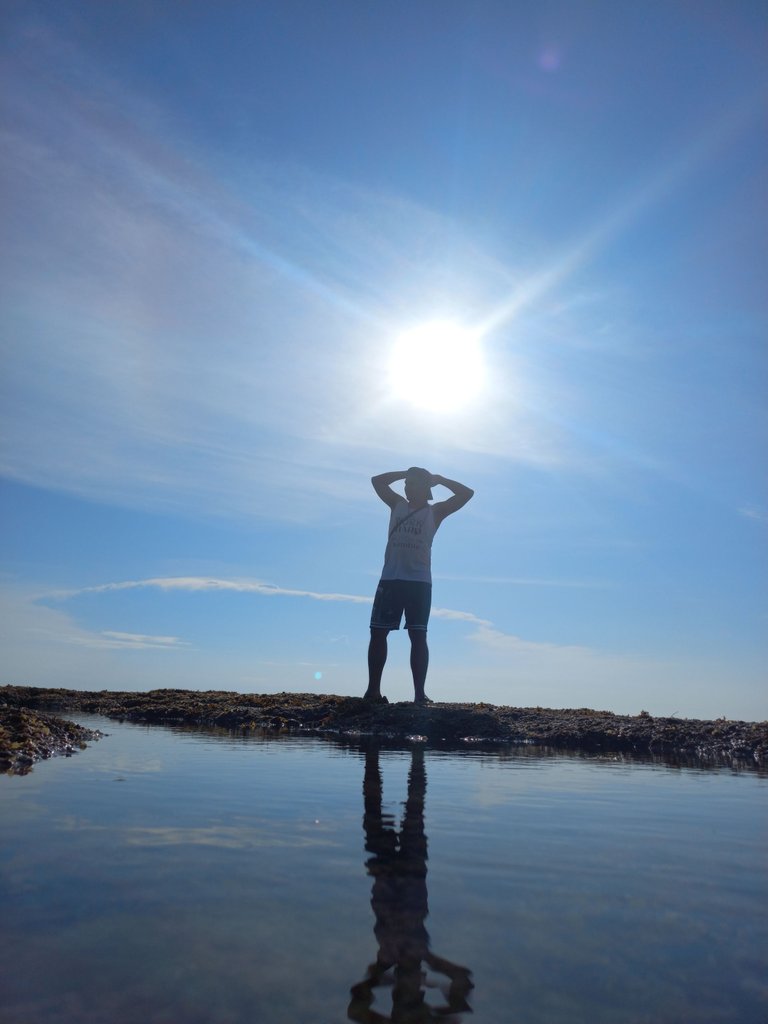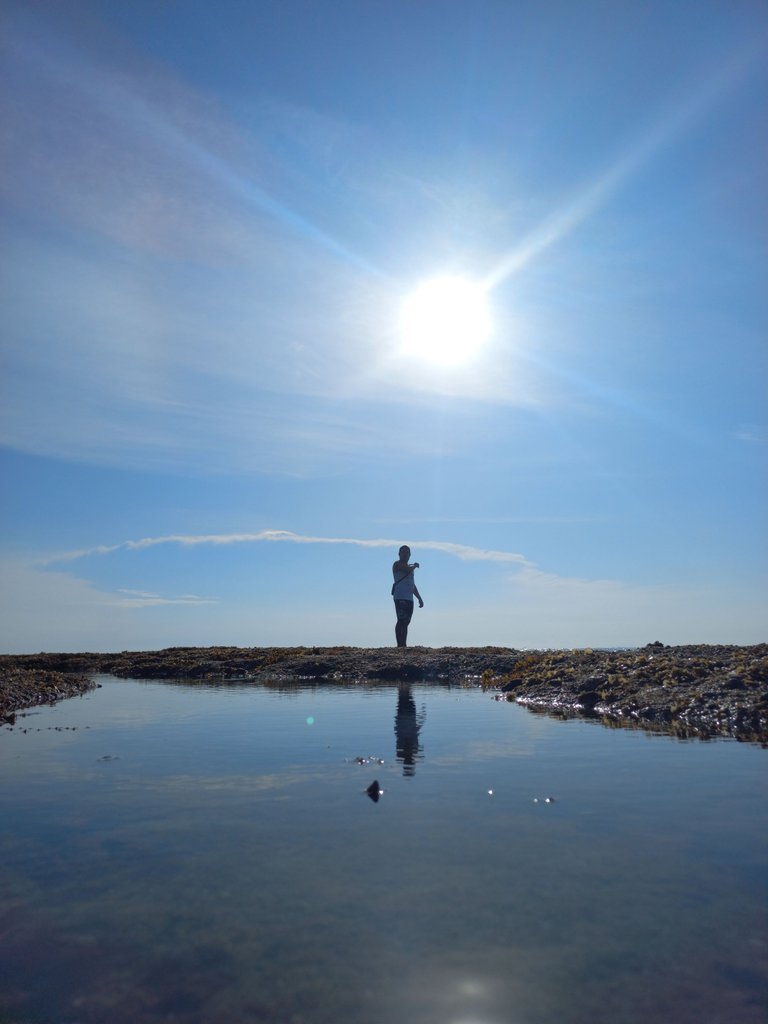 Thanks to my colleagues for letting them as my subject for this shortcoming pictorial 😅. 👇.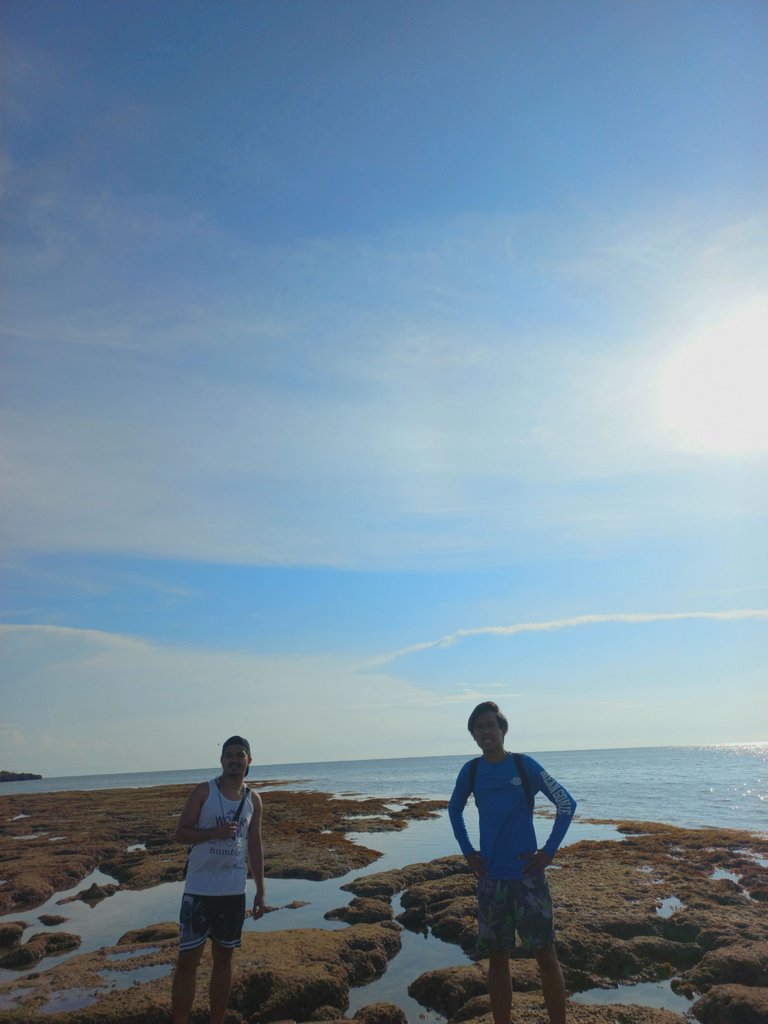 Anyway what do you think of the photos, I accept a critique special from you guys who are experts in this field. Drop it in the comment section below so I can improve more.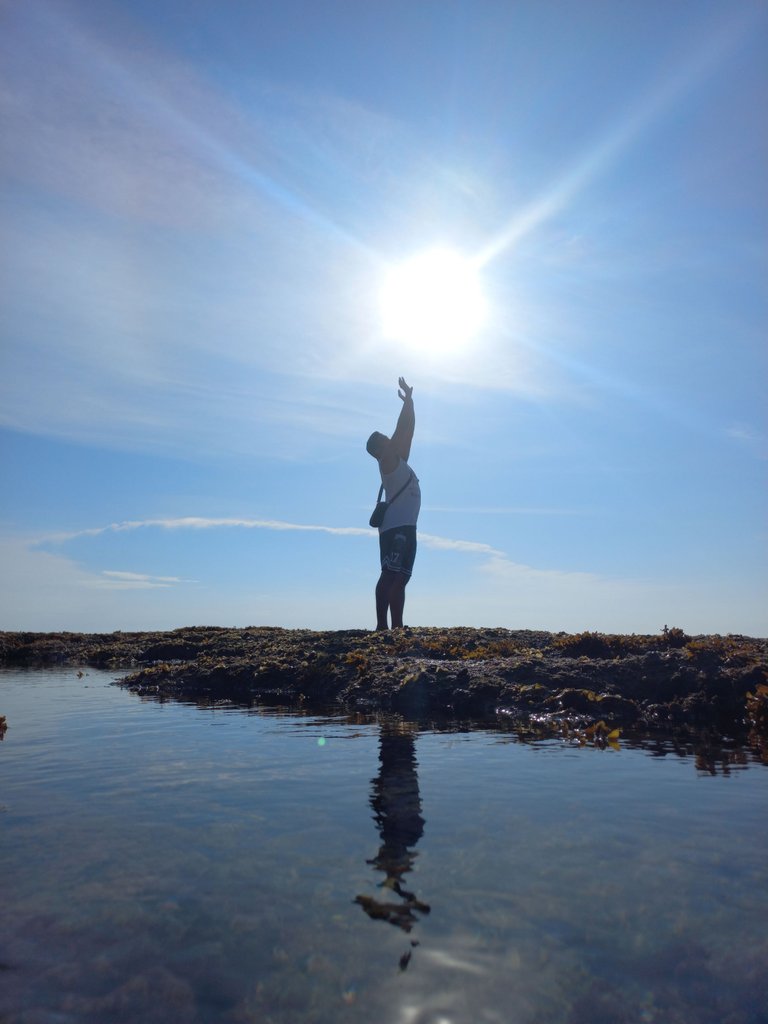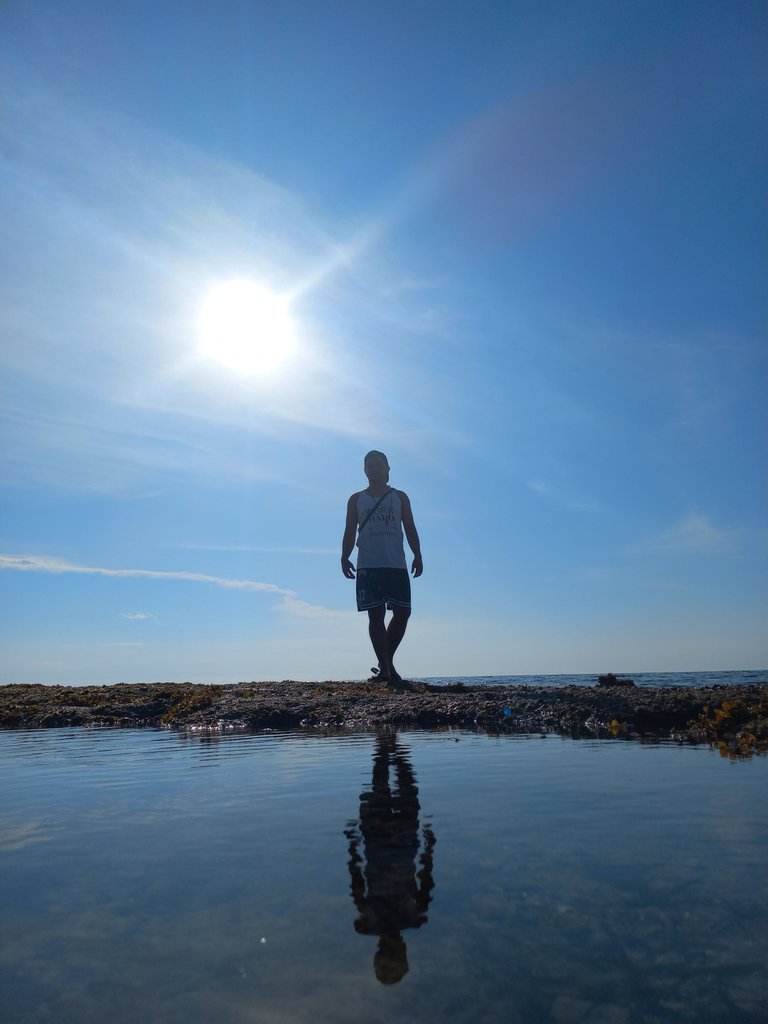 That's it Hivers for my #Noob Photography 002 | Trying A Reflection Photo. Hoping I give you different kinds of pictures that make your day special. Thank you for dropping by in my little Hive room 😊.
This is @intoy.bugoy! See you in my next blog Hiventures 😉
---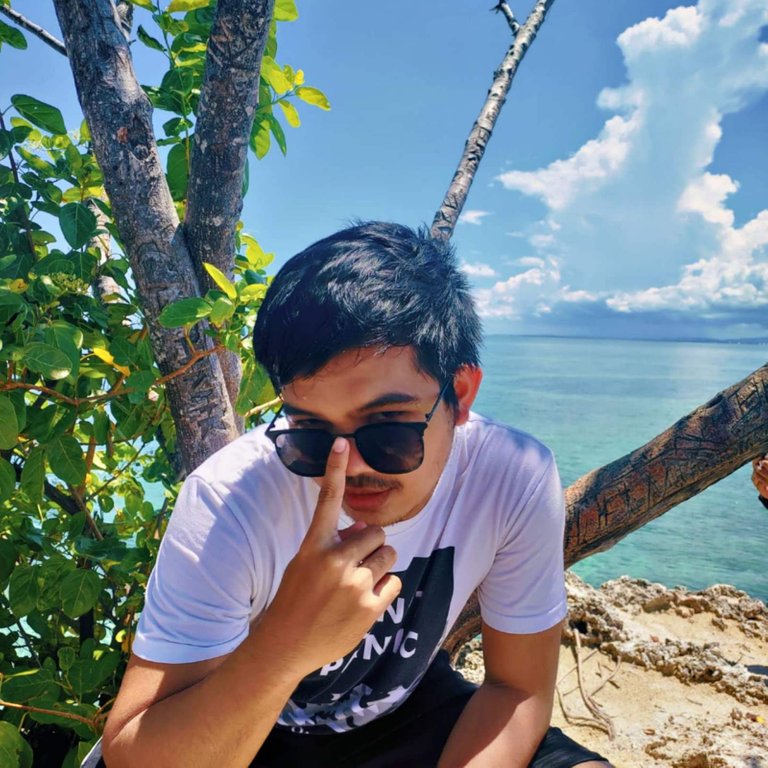 Intoy Bugoy
Not so tall, not so dark, not so handsome but surely I'm a CUTE one 😊.Your Civil Engineer, Real Estate Agent and Financial Adviser. I'm into Travel's and Photography. Knowing the culture of one place is my interest. Come and join me in discovering this infinite beautiful world following all my #LakwatsaniIntoy diaries (MyTravelstories).
If hIS content made you 😁, then drop some ❤️ by upvoting and leaving a comment. Also, click the Follow button to keep posted on his journey here on Hiive.

Let's Connect In My:
---
---