The Kungsleden trail, Swedish Lapland and the Kebnekaise Summit

I spent a week trekking and camping in the arctic along the Kungsleden trail with some friends in Swedish Lapland. Our camp below was at Singistugorna below Rusjka (1708m) and Unna Ruskkas (1477m). The Kungsleden or King's Trail is a hiking trail in the far north of Sweden that is approximately 440-kilometre (270 mi) long, between Abisko in the north and Hemavan in the south. It passes through one of Europe's largest remaining wilderness areas. Let me know if you can see the tent in this first shot!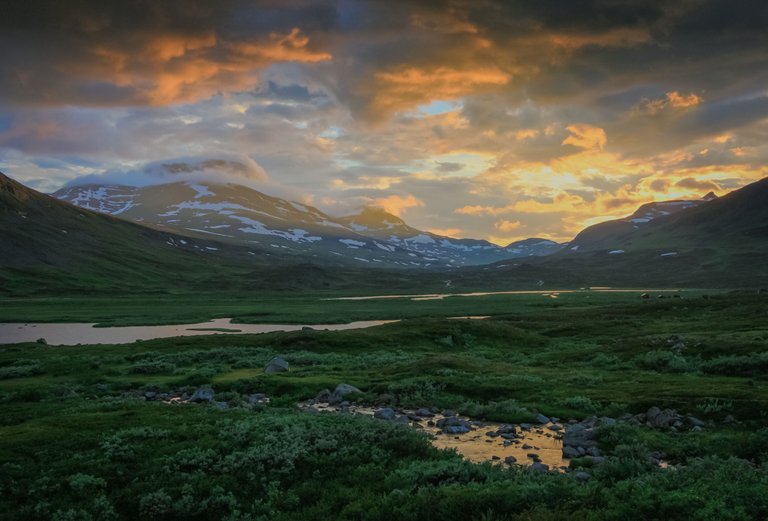 There is nothing quite like camping under the midnight sun. Mt Rusjka and Unna Ruskkas sit at 67°52" N is well within the Arctic Circle in the Scandinavian Mountains (Scandes) in Swedish Lapland. The camp is along the Kungsleden at Singistugorna.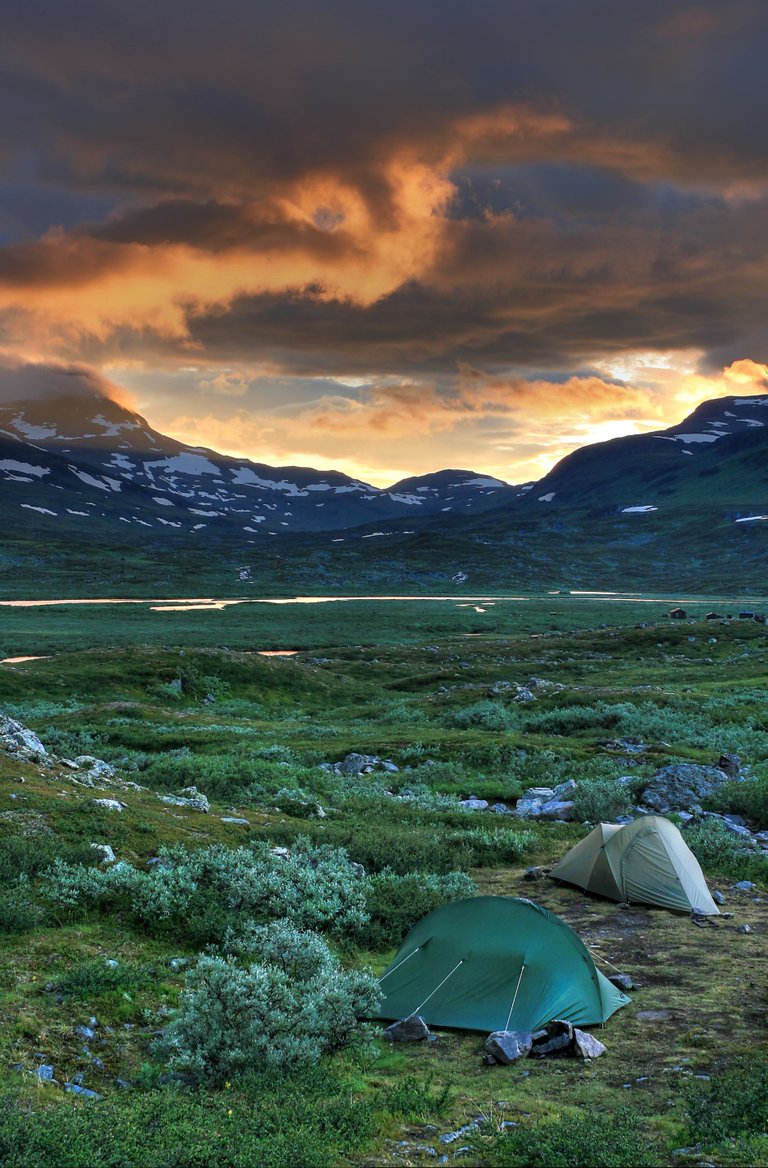 The trial crossed high mountain terrain along with moss filled marsh such as this glade below Vierranvarri and Toppslugan on the trail up towards Kebnekaise.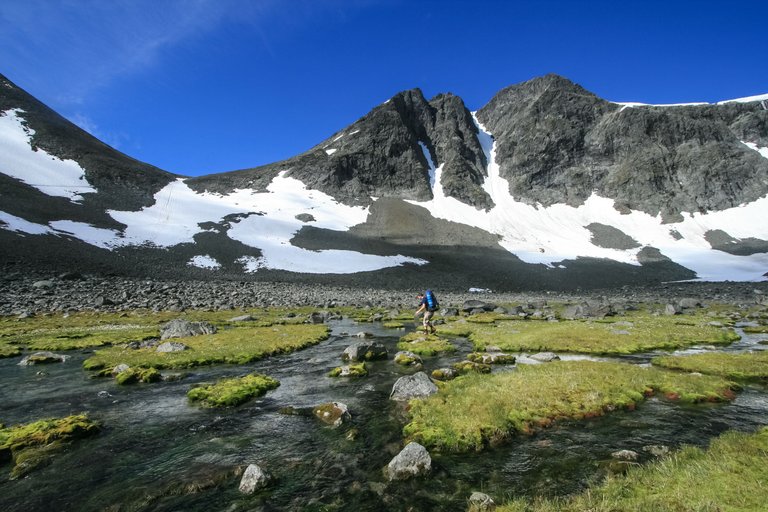 Once in the high country the marshes are replaced by scree. Ice melt forms an impromptu waterfall over the scree while descending from Kebnekaise, Sweden's highest peak at 2,111 metres (6,926 ft) and experiences 24 hour daylight during the summer months. This means you can hike at any time of the day and are never at risk of being trapped on the mountain in the dark.
We climbed Kebnekaise, Sweden's highest peak at 2,111 metres (6,926 ft). This shot covers the sketchy decent from the summit glacier. Despite its relatively low altitude Kebnekaise has a glacier covered summit due to its extreme latitude. Unfortunately weather at the summit was such that it was too windy to take summit shots and almost white out blizzard conditions.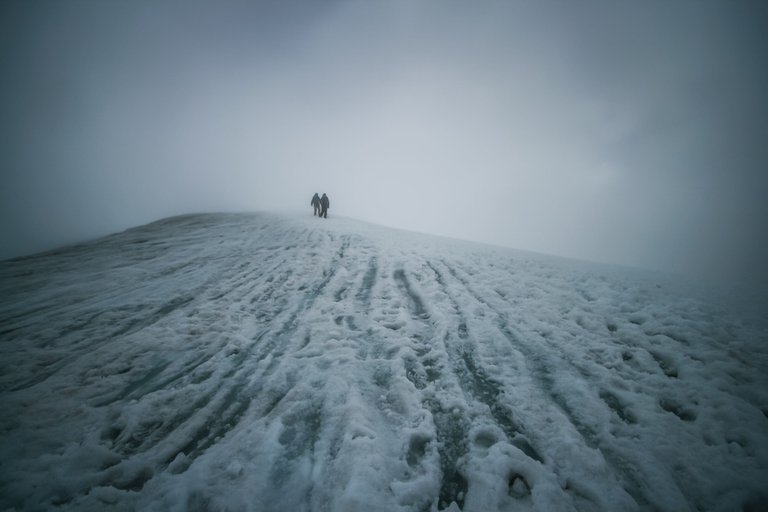 The next shot shows the midnight sun over Sälka (1865m or 6119 ft) taken from our base camp as we made a cup of warm tea in the saddle below the Kebnekaise glacier.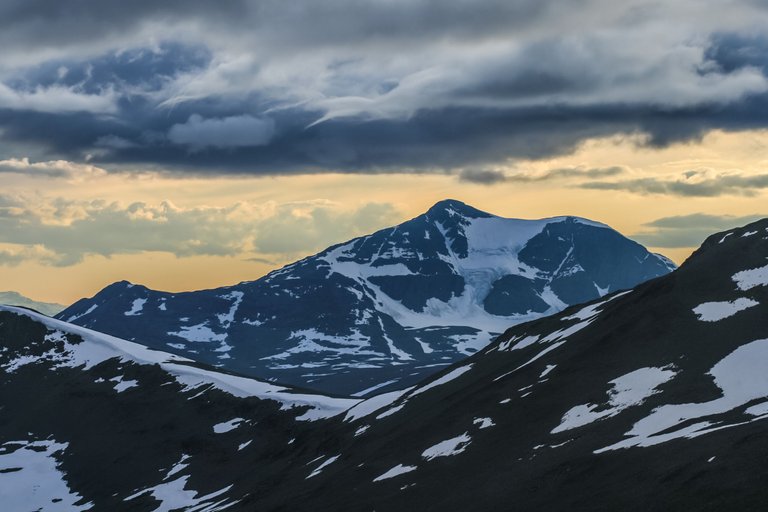 Hiking and climbing in the Swedish artic is an epic experience. Highly recommend anyone who gets a chance to do it.
If you would like to learn a little bit more about my background in photography you can read the interview @photofeed did with me here.
Robert Downie
Love Life, Love Photography
All images in this post were taken by and remain the Copyright of Robert Downie - http://www.robertdowniephotography.com
---
---