Chaplin Cafe Restorant


Photos belong to me. & Fotoğraflar şahsıma aittir.
Good weekends my friends, while completing another beautiful week, I want to show you a place I went to recently. This is a themed cafe, as the name suggests, it was a Charlie Chaplin themed cafe, Charlie Chaplin's pictures were placed in every corner. The cafe was designed in black and white tones, tables, chair cushions, walls ...
İyi hafta sonları arkadaşlarım, güzel bir haftayı daha tamamlarken sizlere geçenlerde gittiğim bir mekanı göstermek istiyorum. Burası temalı bir kafe isminden de anlaşılacağı üzere Charlie Chaplin temalı bir kafeydi her köşeye Charlie Chaplin'in resimleri konmuş. Kafe siyah-beyaz tonlarda dizayn edilmişti masalar, sandalye minderleri, duvarlar...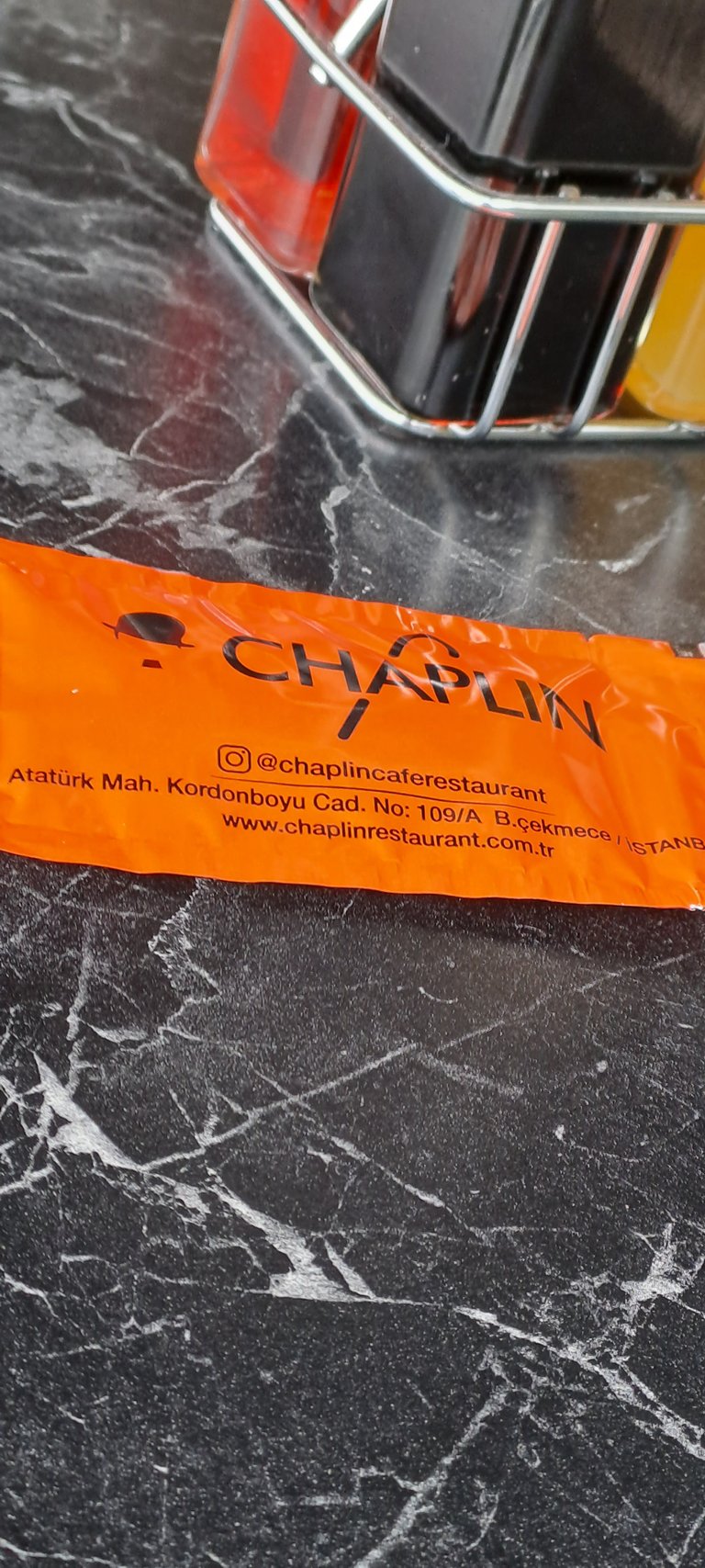 In fact, the appearance of the table was also like this, and since the appearance of the table in my room in my own home was also like this, I was very surprised when I switched to the table in the cafe.
Hatta masanın görünümü de böyleydi ve benim kendi evimde odamdaki masanın görünümü de böyle olduğu için kafede masaya geçince çok şaşırdım.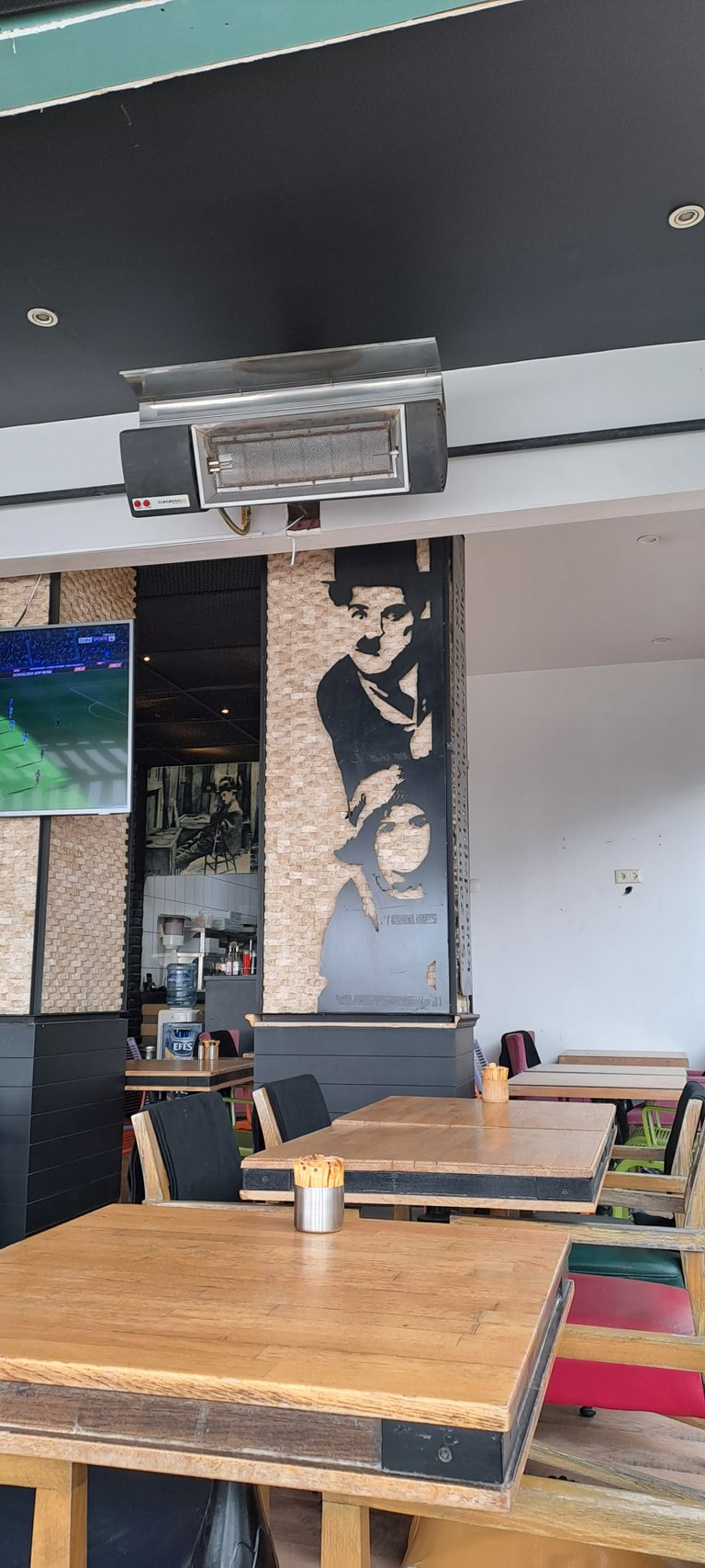 The cafe was quite empty in the early hours of the day, we were one of the few customers. Although the empty tables look bad in the photo, I like to sit in a quiet place and the waiters can serve faster.
Kafe günün erken saatlerinde oldukça boştu, sayılı müşterilerden biri bizdik. Boş masalar fotoğrafta kötü çıksa da sessiz sakin bir yerde oturmayı ben seviyorum hem garsonlar da daha hızlı servis yapabiliyorlar.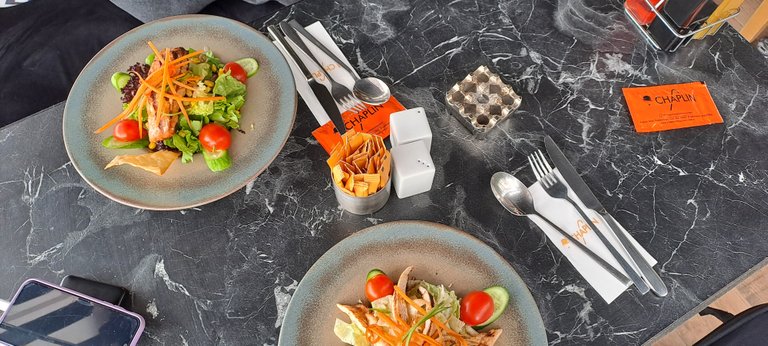 My boyfriend and I ordered two different salads. He ordered salmon and I didn't want to eat fish, so I had Caesar salad with chicken. We liked the taste, although it was a place we went for the first time, it was a place we liked. Even an extreme detail, when I entered the sink to wash my hands in the cafe, I saw that the brand of the sink was LENA and I liked it. Because LENA was the name of the character I played in my first D&D game.
Sevgilim ve ben iki farklı salata söyledik. O somonlu söyledi ben balık yemek istemiyordum o yüzden tavuklu salata olan Sezar salatadan yedim. Tadını beğendik ilk defa gittiğimiz bir yer olmasına karşın beğendiğimiz bir yer oldu. Hatta ekstrem bir detay, kafede ellerimi yıkamak için lavaboya girdiğimde lavabonun markasının LENA olduğunu gördüm ve hoşuma gitti. Çünkü LENA benim ilk D&D oyununda canlandırdığım karakterimin ismiydi.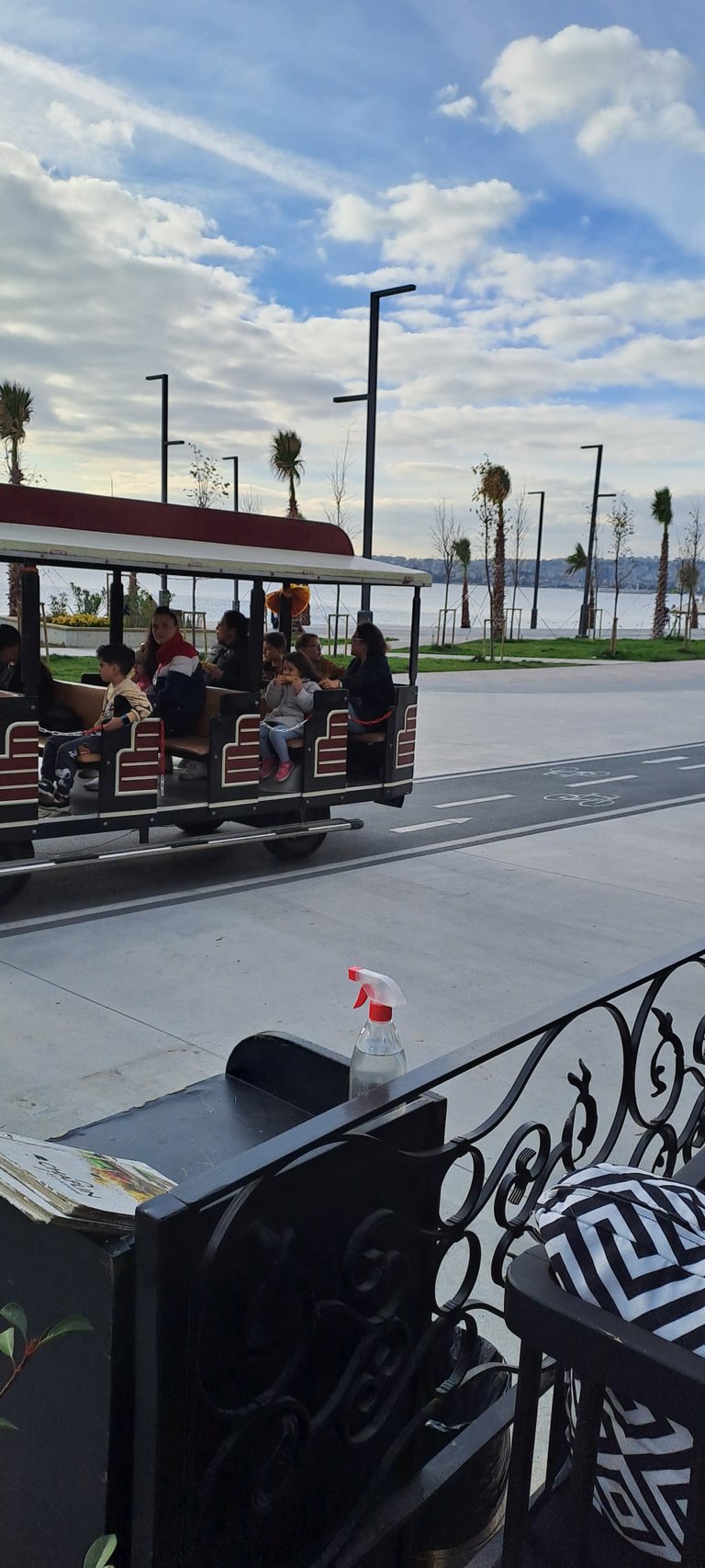 We sat in the glass part of the cafe, there was also a garden side close to the road. But it was cool and we wanted to eat inside to avoid getting cold. While we were eating, a train-like vehicle passed by us. Unfortunately I could only catch the end of it. We had taken a long walk along the beach and my girlfriend and I had experienced how long this beach was. People were paying a little money for these vehicles and travelling from one end to the other without getting tired. Of course, it may also be because the children insisted on their parents and wanted to ride because they liked it. I made this inference because there are more children in the photo, and children never miss such fun things 😁😁
Kafede camekan kısmın içerisinde oturduk, bir de bahçe tarafı vardı yola yakın olan. Ama hava serindi ve üşümemek için iç kısımda yemek istedik. Yemek yerken yanımızdan tren görünümlü bir araç geçti. Maalesef sadece uç kısmını yakalayabildim. Sahil boyunca uzun bir yürüyüş yapmıştık ve bu sahilin ne kadar uzun olduğunu sevgilim ve ben deneyimlemiştik. İnsanlar da bu araçlara biraz para ödeyip, bir uçtan diğer uca yorulmadan gidiyorlardı. Tabii çocukların da hoşuna gittiği için ailesine ısrar edip binmek istemelerinden de kaynaklanabilir. Fotoğrafta çocuk sayısı fazla olduğu için bu çıkarımı yaptım ayrıca çocuklar böyle eğlenceli şeyleri hiç kaçırmaz 😁😁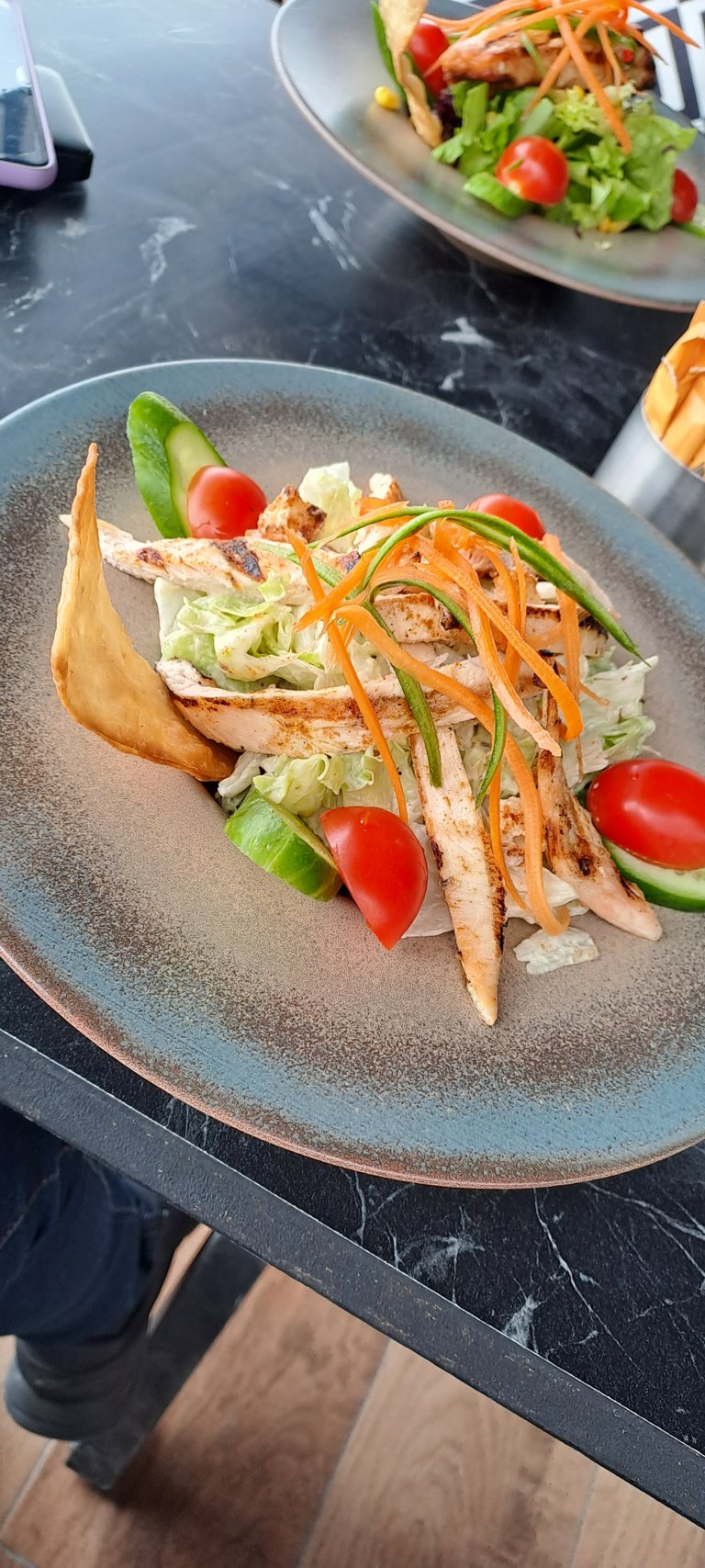 If you want to taste this healthy salad in this beautiful cafe for 80 TL approximately 4,30 USD, you can stop by here, thanks for reading 🌸🌸
Bu güzel kafede bu sağlıklı salatayı 80 TL yaklaşık 4,30 USD'ye tatmak isterseniz buraya uğrayabilirsiniz, okuduğunuz için teşekkürler 🌸🌸


---
---