Fungifriday : Indomie sauteed mushroom straw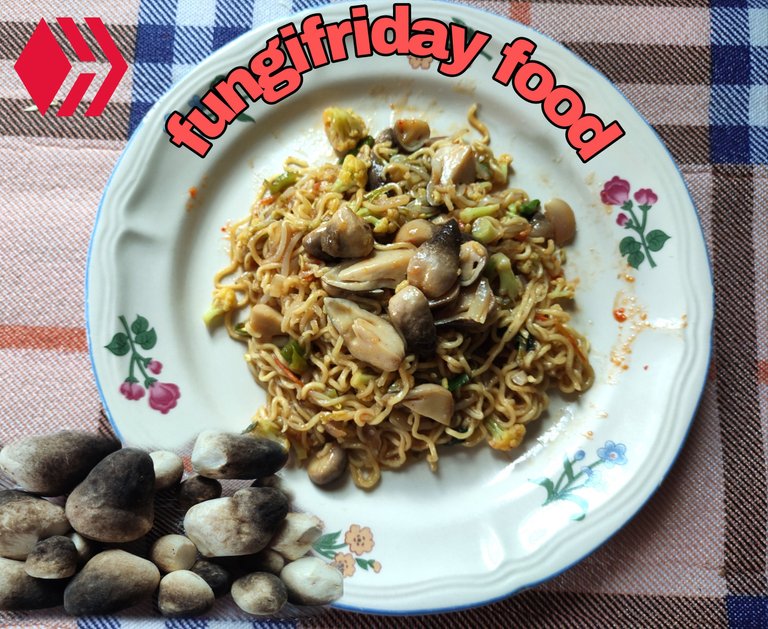 My contribution to #FungiFriday by @ewkaw
hello everyone..
A few Fridays ago @ewkaw once made a food topic about mushrooms, I promised to cook mushrooms but at that time I didn't have the opportunity.
But today I want to fulfill that promise by cooking fried mushroom indomie.
This morning I went to the market to look for some mushrooms that I wanted to cook, there are several types of mushrooms that are sold in the market, including oyster mushrooms and straw mushrooms, here I slightly asked the mushroom seller, what kind of mushrooms are good for cooking together with Indomie, then the seller also said the type of mushroom is very delicious to cook with Indomie, where the texture of the meat is soft.
Finally I bought a pack of straw mushrooms at a price of $ 1, the price of mushrooms in my place is relatively cheap.
After buying, I finally went home with my motorbike.
When I got home, I finally bought 3 packs of Indomie at the nearest shop.
After all the ingredients are complete, then I can't wait to cook Indomie.
A little crossed my mind how it tastes like Indomie with mushrooms, whether it's delicious, I don't even know because I've never tried it.
Ok guys, let's see my process of cooking fried mushroom indomie below.
The ingredients I use for cooking are as follows.
Straw mushroom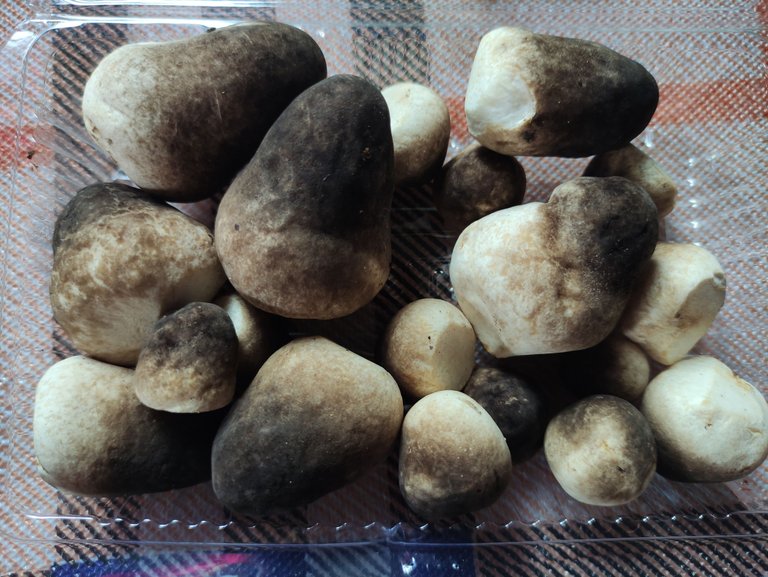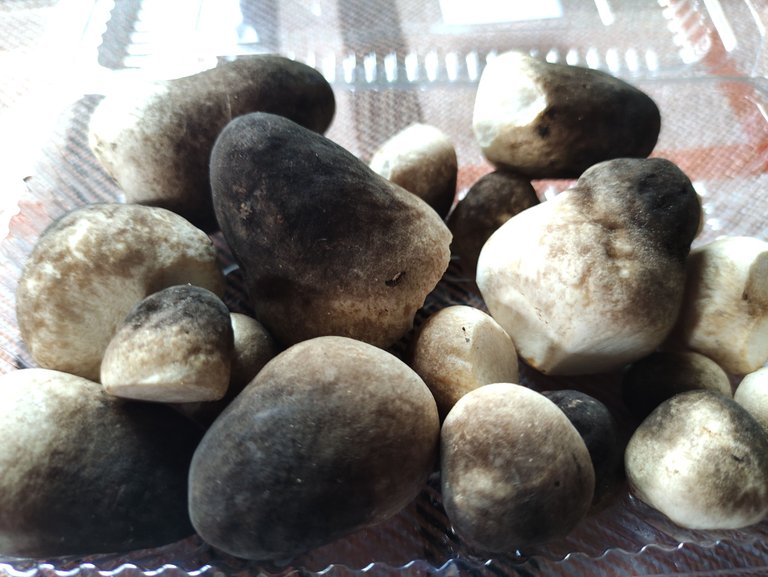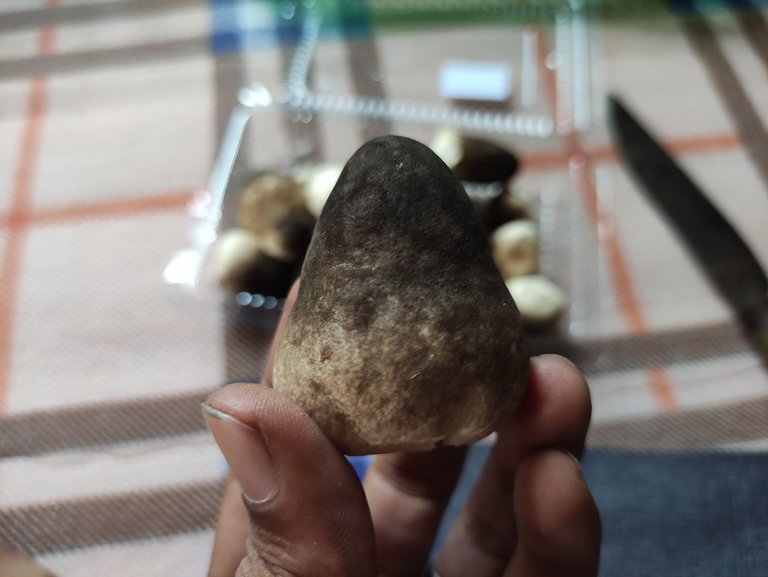 2.Indomie 3 packs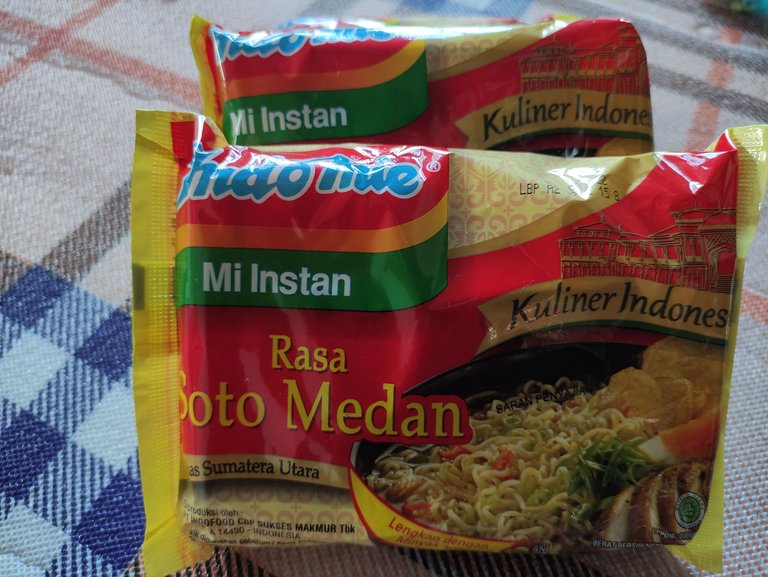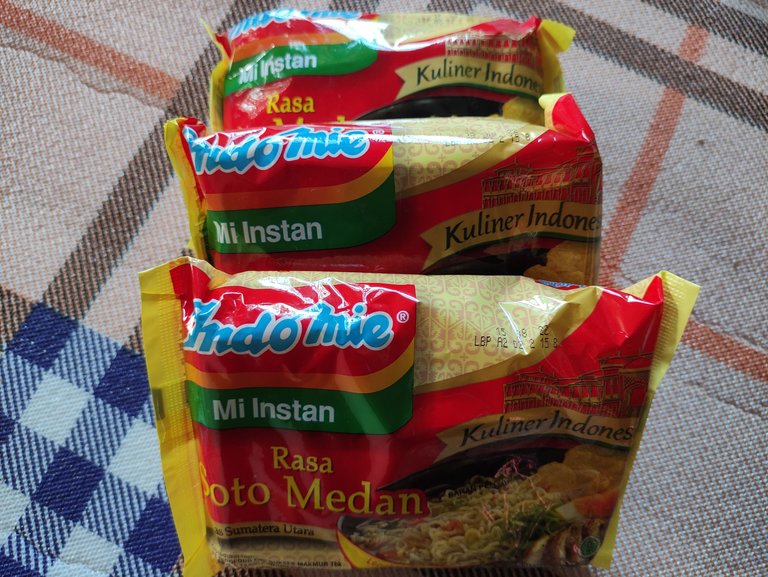 3.Vegetables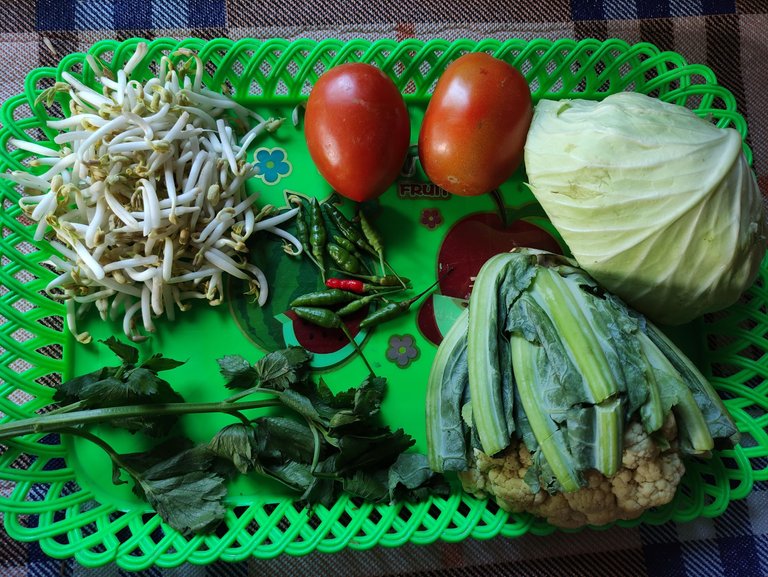 small chili
celery leaves
cabbage
cauliflower
bean sprouts
onion
tomato
scallion
After all the ingredients were collected, I finally washed them and sliced ​​them into small pieces to facilitate the cooking process.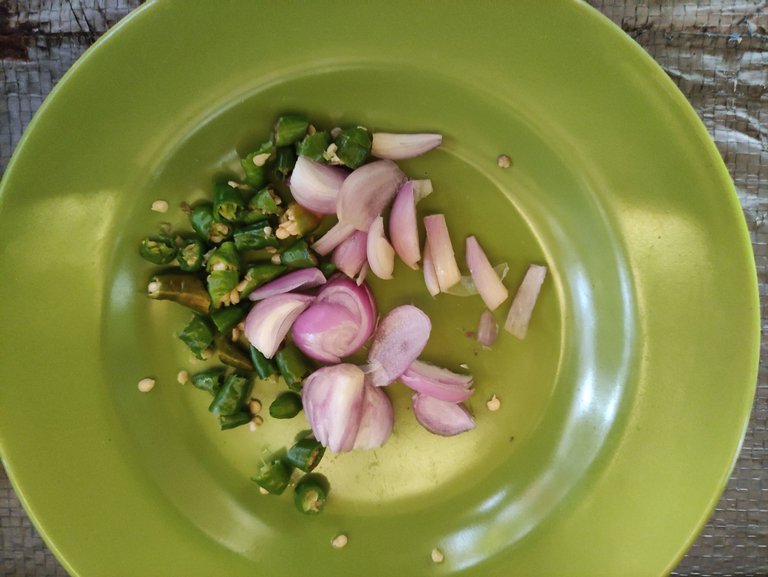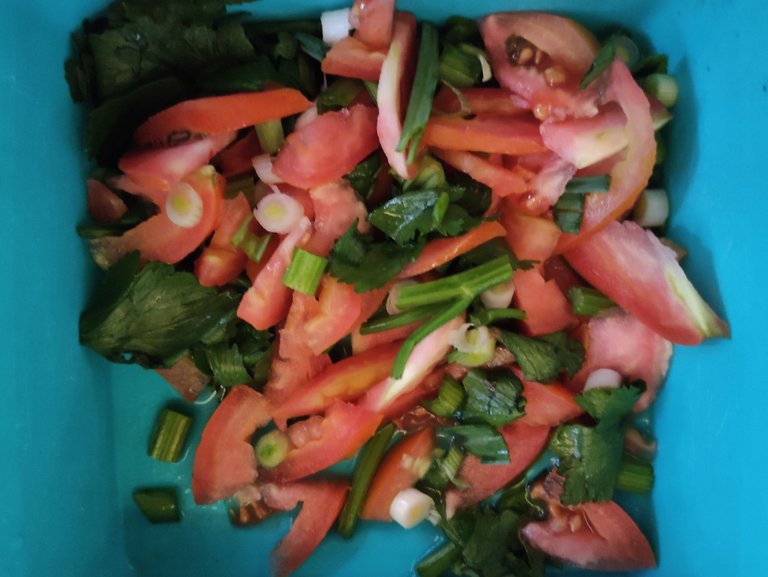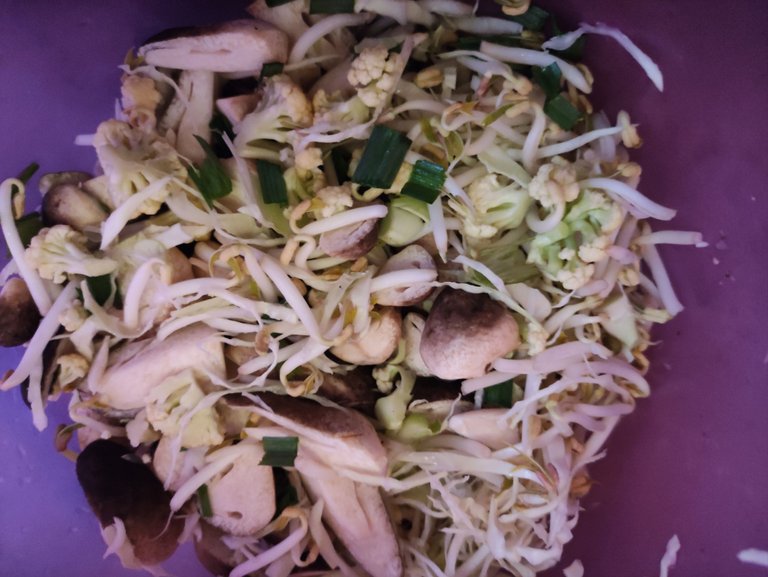 The next stage is cooking.
Prepare a frying pan and enough cooking oil, then pour enough cooking oil into the pan and wait a while until the oil is hot.
Next step.
Pour the small chilies and shallots into the hot oil, then wait a while until the onions give off a delicious aroma, then you add the mushrooms and vegetables that have been washed clean earlier into the pan.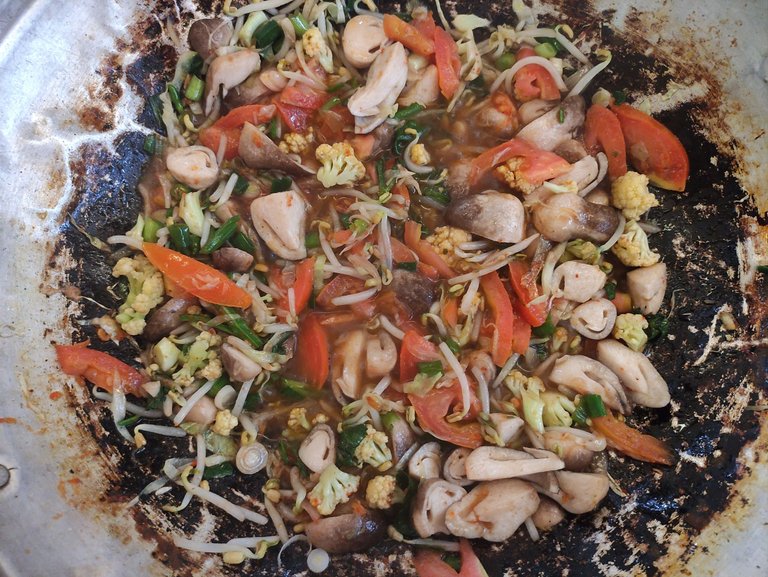 Wait a few minutes so that the mushrooms and vegetables are cooked and don't forget to add a little water so that the vegetables and mushrooms are wet and not dry.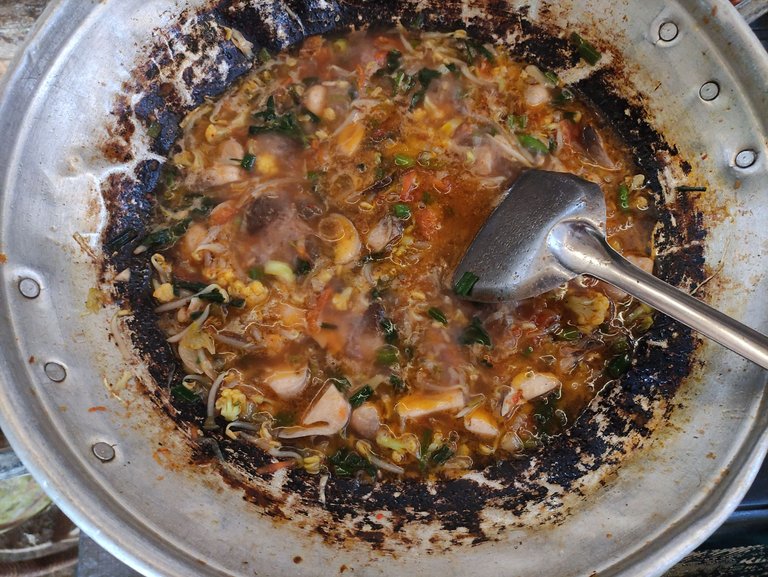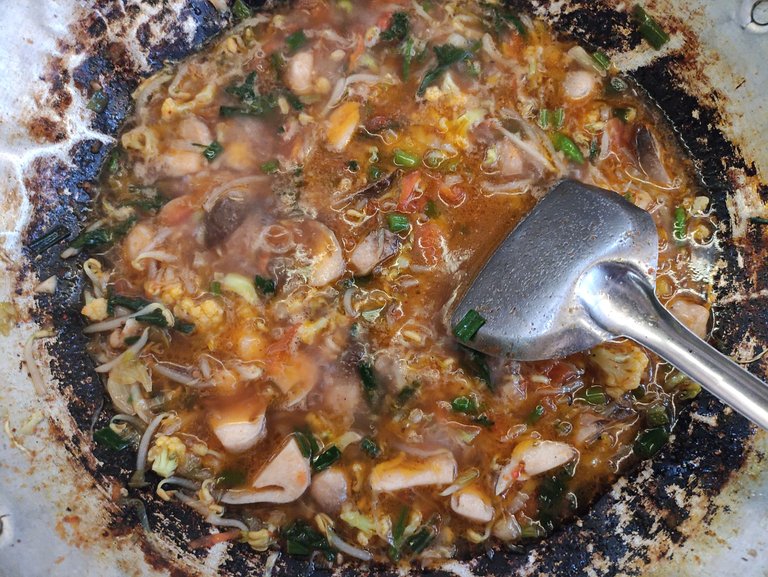 After the mushrooms and vegetables are cooked, it's time for us to enter the Indomie into the pan, stir until evenly distributed and after that we wait for about 3 minutes until the noodles are completely cooked.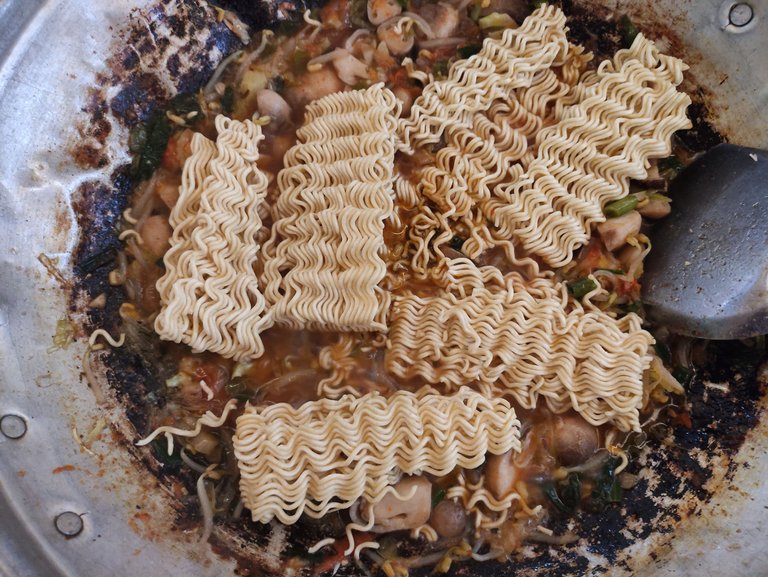 And finally the noodles are ready to be eaten together.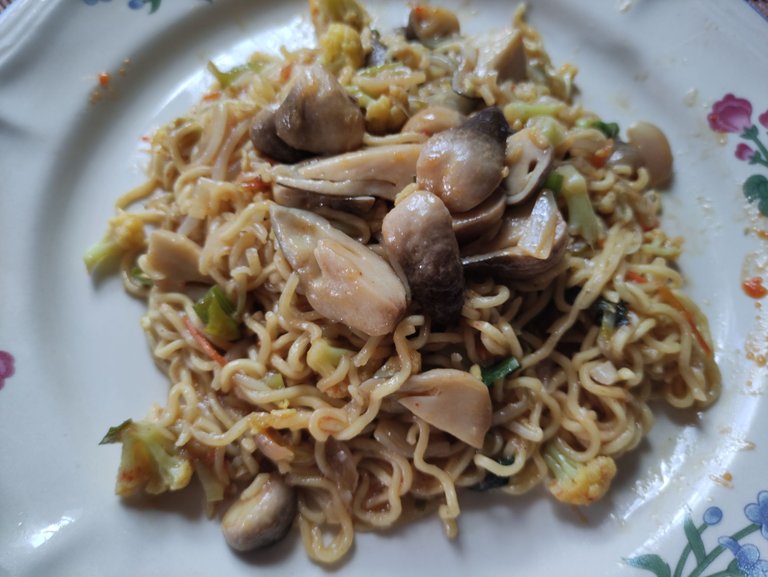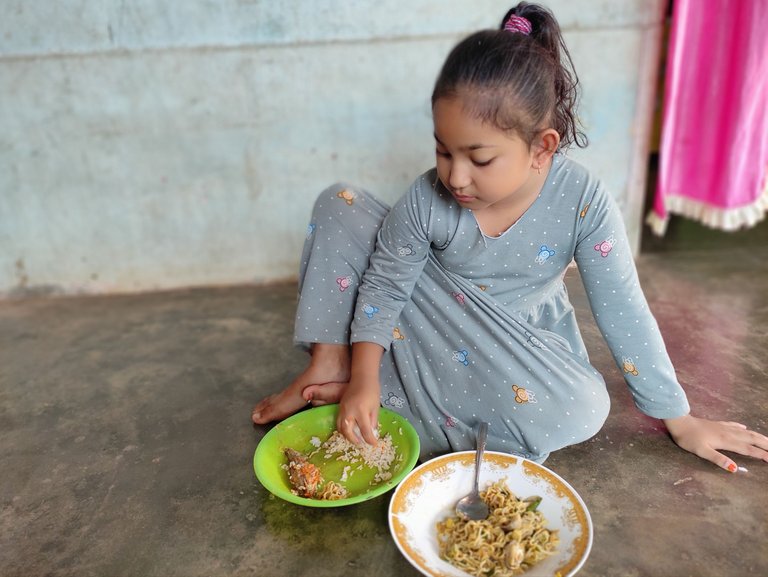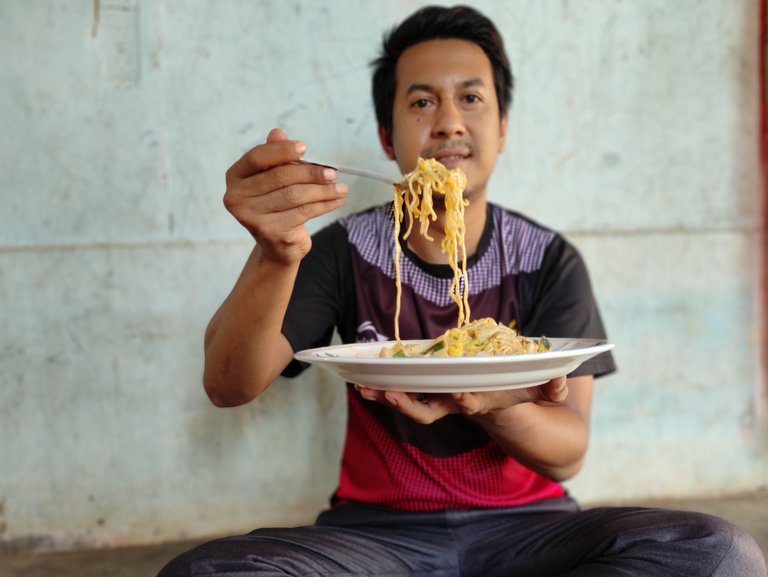 It's my first time cooking indomie with mushrooms, and the taste is really very delicious, my son is very hungry to eat it.
Hello @ewkaw I saved a plate of Indomie Mushroom for you... 😆😆
This is my post today I hope you all like my Indomie Mushroom recipe today..
---
---