it's coffee time on the street || Rio Coffee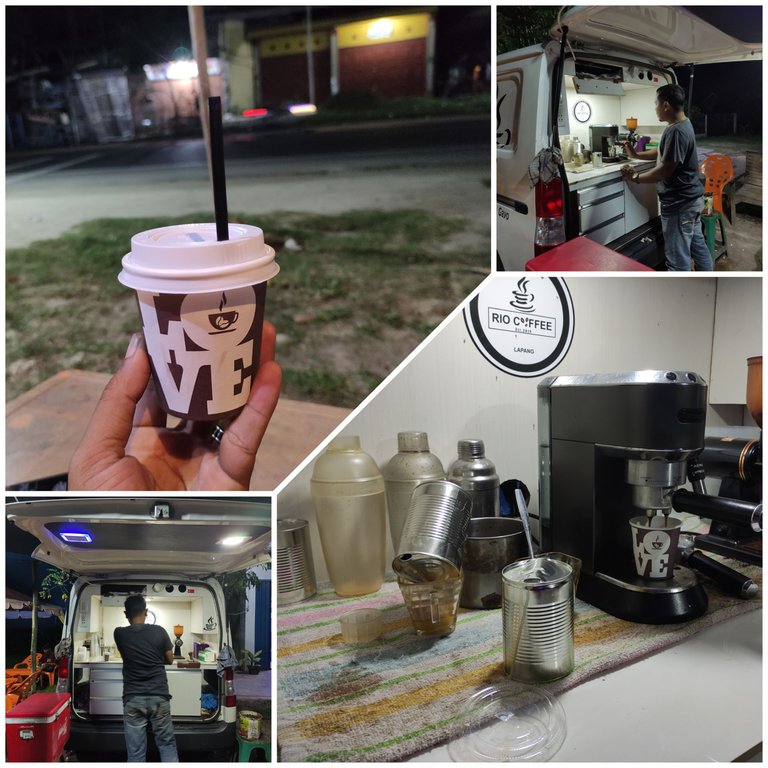 Hello coffee lovers around the world wherever you are, tonight I want to relax a little and spend time on the road to enjoy a cup of hot espresso coffee.
As I said in the previous vlog, Coffee has become a very trending topic among the wider community.
The price is relatively cheap, of course everyone can enjoy it, coffee will never distinguish who you are, whether you are a millionaire or you are a construction worker, coffee will always be loyal to you who are coffee lovers.
My short vlog tonight as it says in the title it's time for coffee on the road.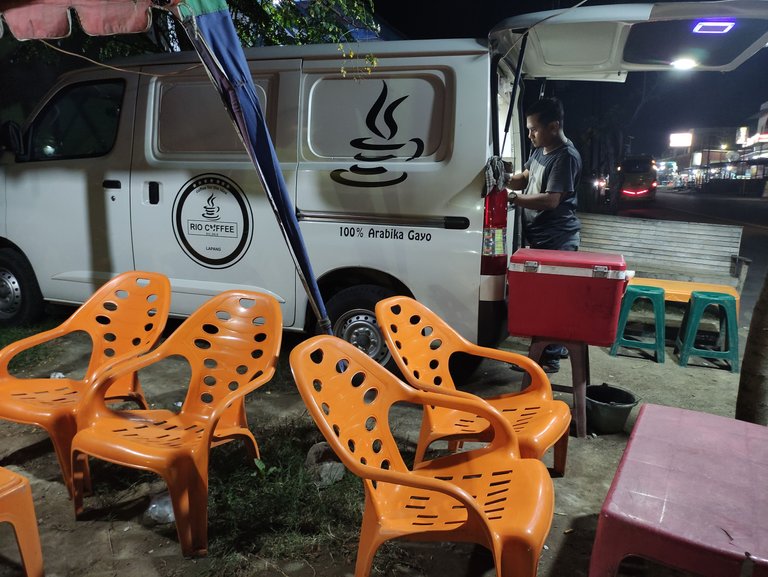 I saw a car parked on the side of the road, there was a tent and a few chairs and a table on the side of the car.
Finally I stopped and approached the car, apparently the car he turned into a coffee shop and it was very amazing, even in the car he named Rio Coffee.
Long story short then I ordered espresso coffee, is this coffee to my taste.
Let's take a moment to follow the process of making espresso coffee below.
coffee grinder machine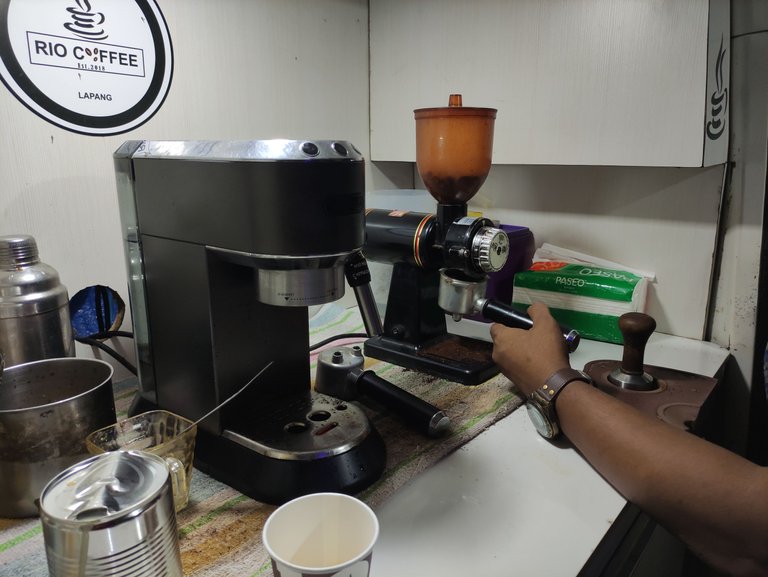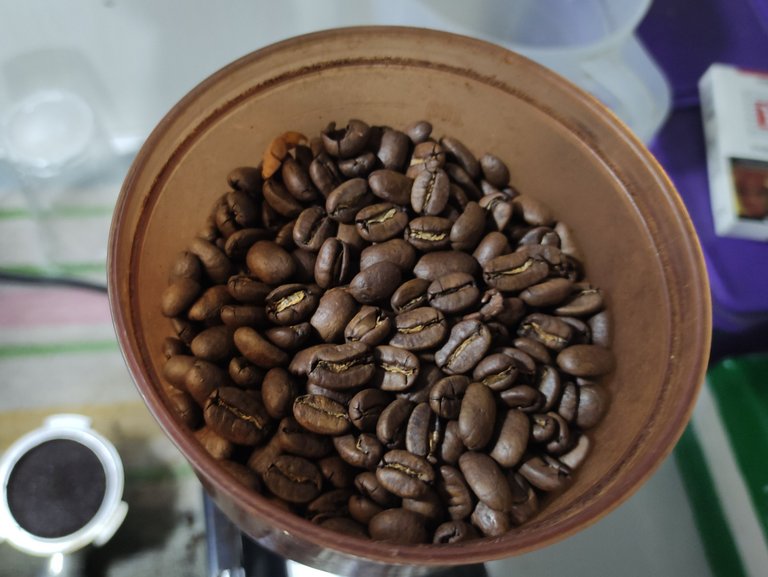 He put a pile of coffee beans in the jar of a coffee grinder, the coffee looks still intact, then the coffee will be ground into a fine powder first.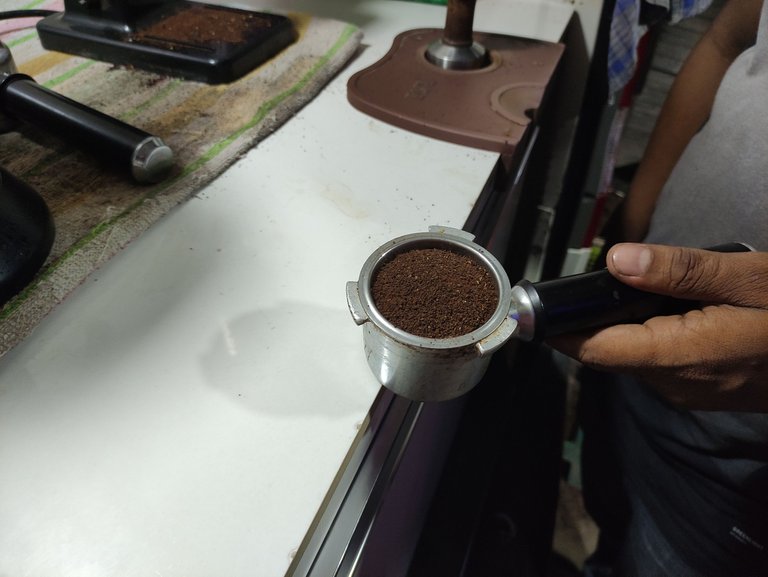 In this picture, you can see the details of the coffee which was still in the form of coffee beans and now it is very smooth.
After the refining process, the next step, he took a plastic cup and poured a little sweetened condensed milk into the cup.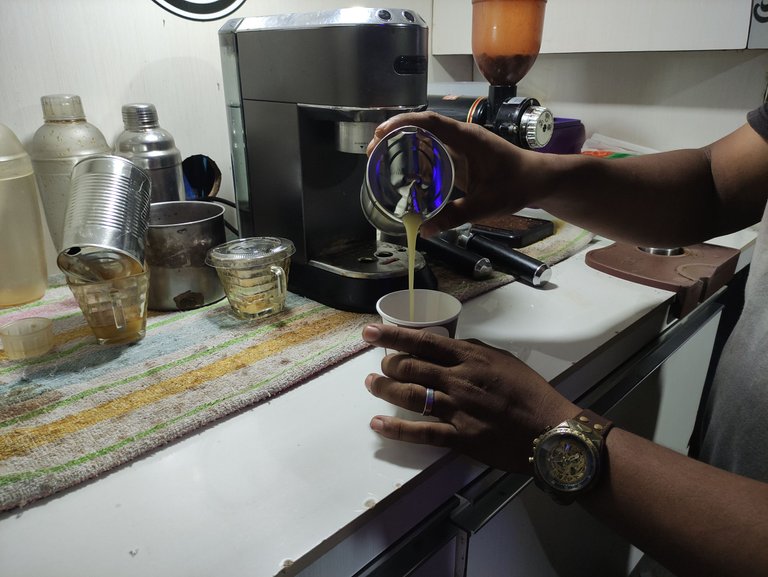 You need to know that making espresso coffee does not use sugar, but it uses sweetened condensed milk to give the coffee a sweet taste.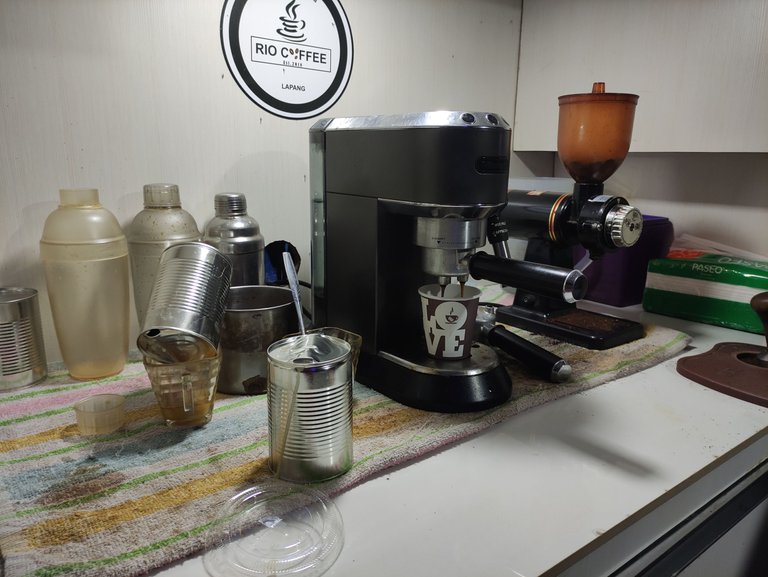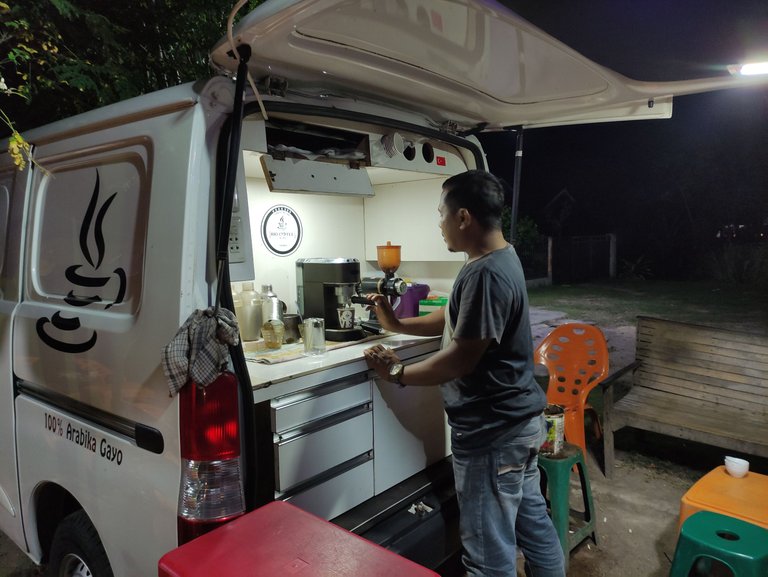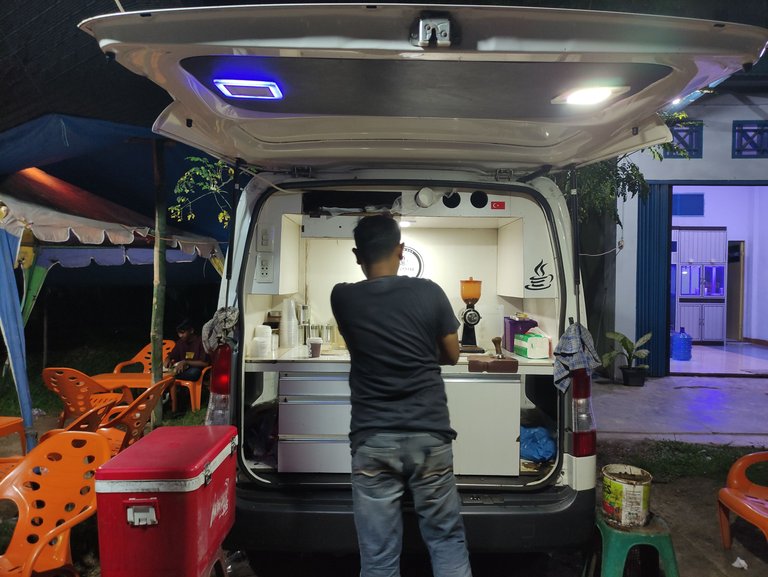 The next process, the coffee that has been pureed earlier then he puts it on the coffee filter machine so that it will release coffee water.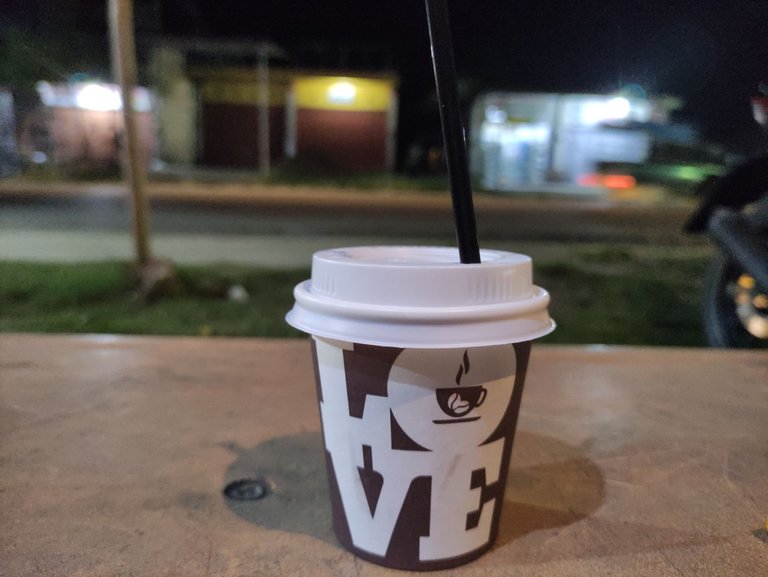 This process is complete and looks quite simple for the process of making hot espresso coffee.
And finally I want to taste how the espresso coffee tastes, whether this coffee suits my taste.
To enjoy a cup of coffee wherever the place is I don't care, because what I need is not a place, but a delicious taste of coffee.
The final result
My assessment for making espresso coffee looks very delicious, where the mixing process between coffee and sweetened condensed milk is balanced, the taste of the coffee produced is very attached to my tongue and it is very perfect.
I am a coffee connoisseur so I have to decide for myself what coffee I will order.
But here I also slightly suggest to the owner of the coffee merchant, how delicious it would be to drink coffee if it was accompanied by a few snacks that would make the coffee atmosphere feel more delicious.
Here's my vlog tonight it's time for coffee on the road.
How about you all, have you had coffee?
Regards:@ipolatjeh1988
---
---