My Short Journey and Various Stops on the Fascinating Weh Island (Sabang), Aceh - Indonesia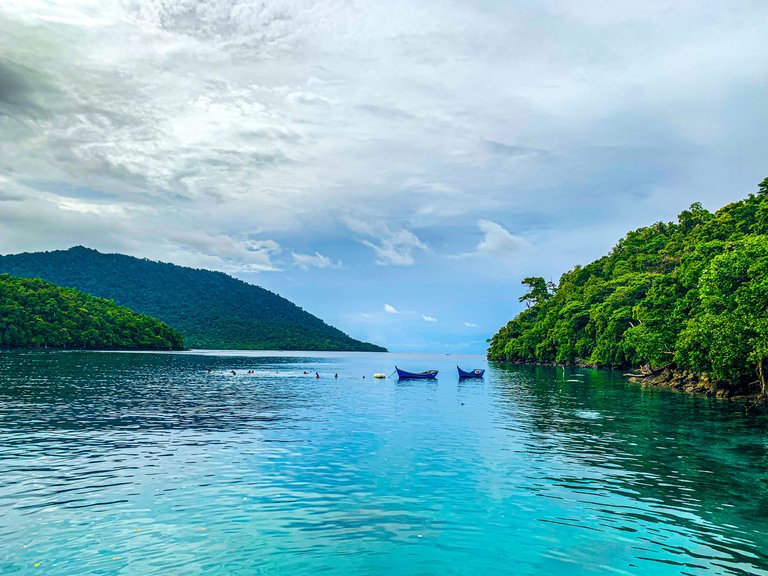 Talking about one of the tourist destinations in Indonesia, especially on the island of Sumatra, Weh Island is one of the most popular. Some people may not be familiar with Weh Island, but if I mention Sabang Island, everyone will immediately know it. The two islands are the same island. Sabang is the name of the island's administrative capital. But unfortunately, until now, many people still think the two islands are different. In this post, I will share my story about my short visit to Weh Island. Alright, so here's the story and I hope you enjoy it.
---
Heading To Weh Island From Banda Aceh
---
I visited the island last week on my own, to attend an event held by an organization I joined in college. I went by RORO ferry because I also brought my motorcycle there. The weather was very cloudy, but fortunately, there was no wind, so the swaying waves during the trip were not too noticeable.
Passengers were not too crowded either, as it was not yet the peak of the holiday season. The number of vehicles that crossed on this trip was also not too many, where the number only filled half of the capacity that could be carried by the RORO Ferry. The trip from Ulee Lheue Port (Banda Aceh) to Balohan Port (Sabang) takes 1 hour and 50 minutes by RORO ferry. If you don't bring a vehicle, you can use a fast boat that can reach Weh Island in just 45 minutes.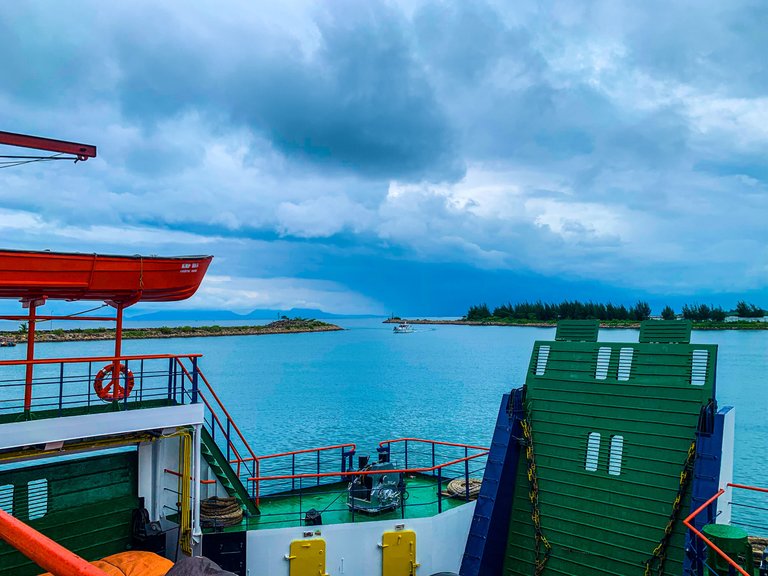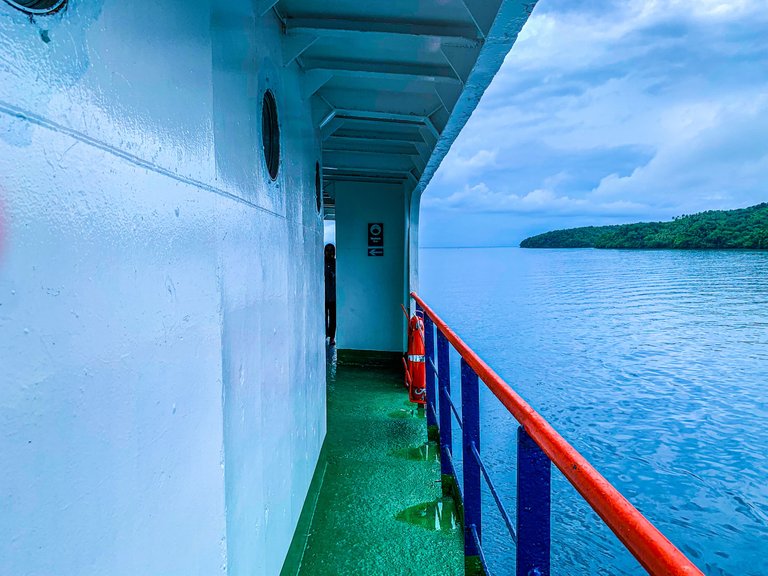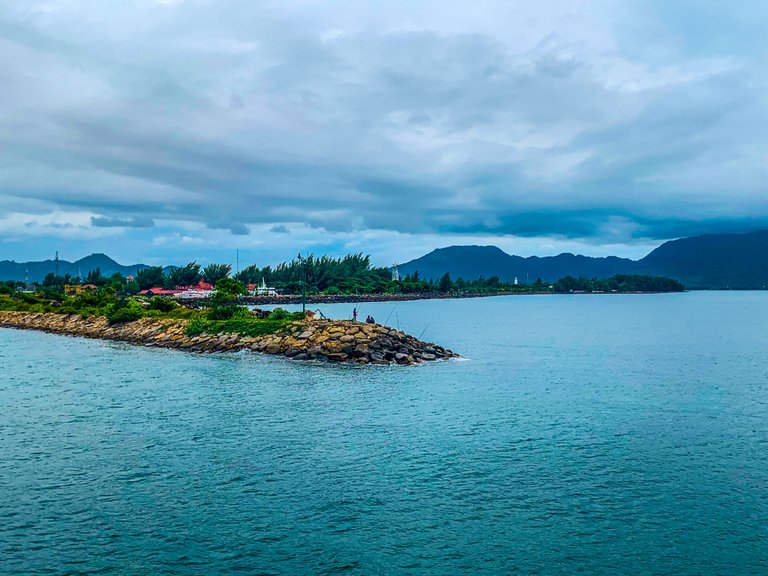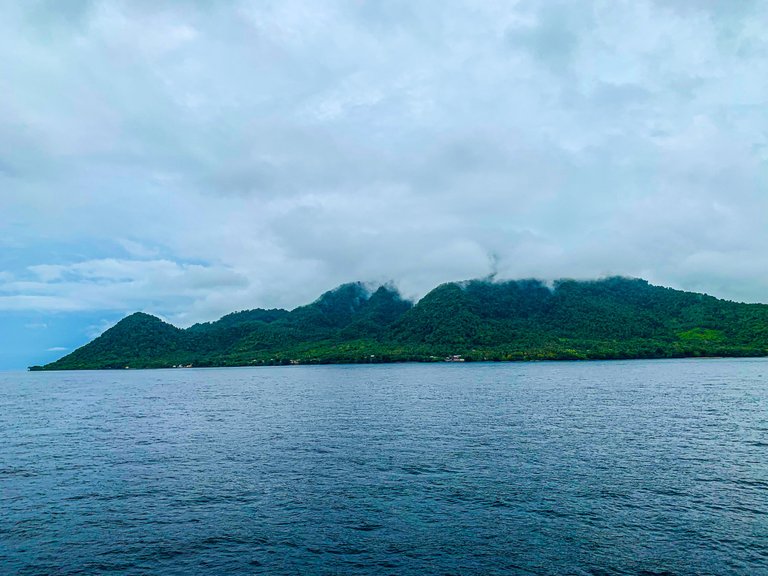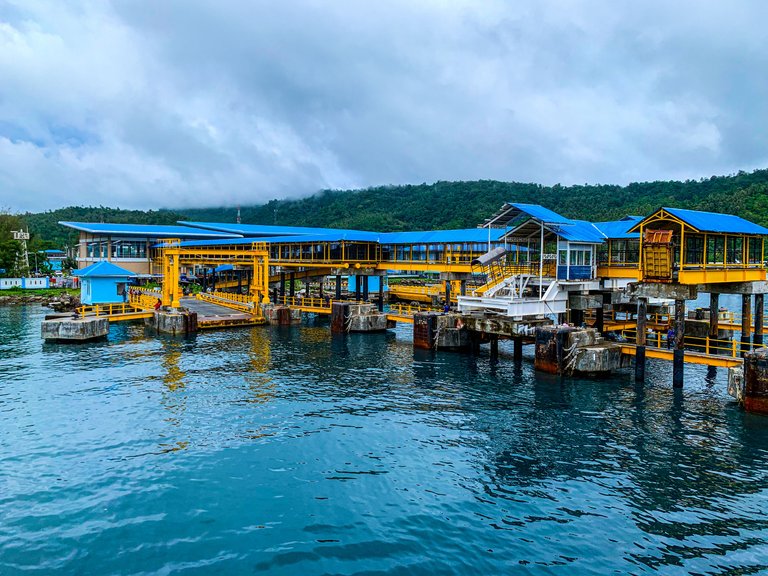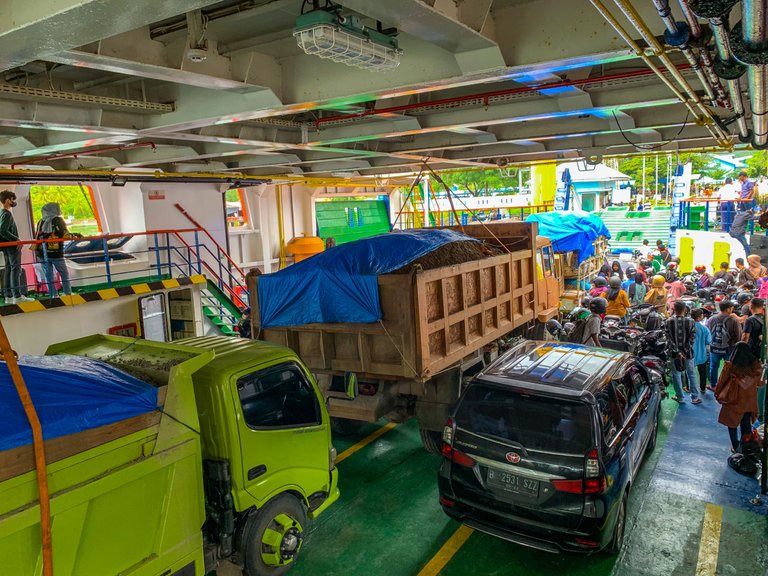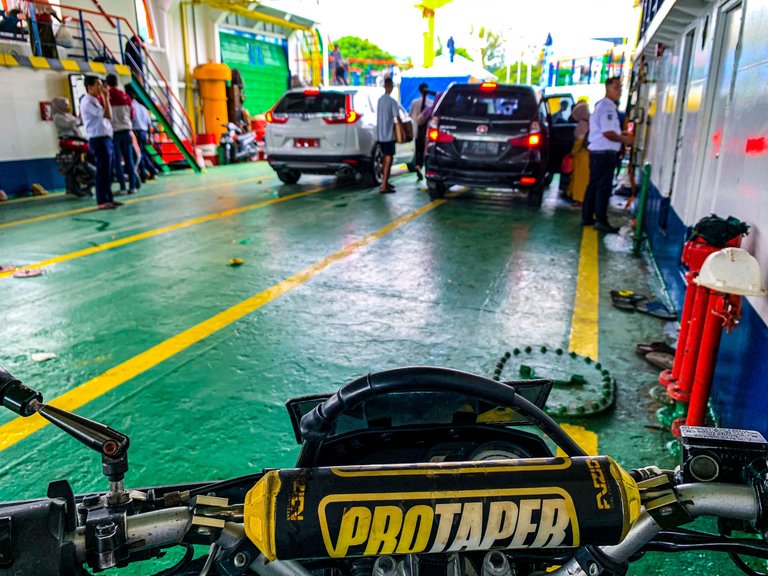 If you want to take a vacation to this island, here are some suggestions I can give you
Prioritize choosing a vacation time outside the peak vacation. Also, avoid vacationing during religious holidays (there are customary rules that prohibit all activities at sea for a certain amount of time during these religious holidays). This also applies to the anniversary of the Tsunami (December 26).
Do not bring a vehicle, if you are only on vacation for 2-3 days. It is better to rent it on the island because the cost will be smaller and you don't have to spend time queuing to get the vehicle out and into the RORO Ferry.
---
---
Heading To Rubiah Island
---
Right after the boat docked, I immediately continued my journey. My main destination was Rubiah Island. This is a small island located on the northwest coast of Weh Island. In addition, the island is also one of the main tourist destinations to enjoy the beauty of the underwater. But before going there, I took the time to walk around the city of Sabang and enjoy the panorama.
First Stop - View Point Selfie
My first stop was View Point Selfie, which is about 8.5 kilometers from the port. At this location, there is a place like a stage that is high enough so that we can see the sea view of Weh Island. Unfortunately when I went there, the door to the top stage was locked, so I only took photos from the ground floor of the stage. As a result, I got very little sea view and it became dominated by the trees around the stage.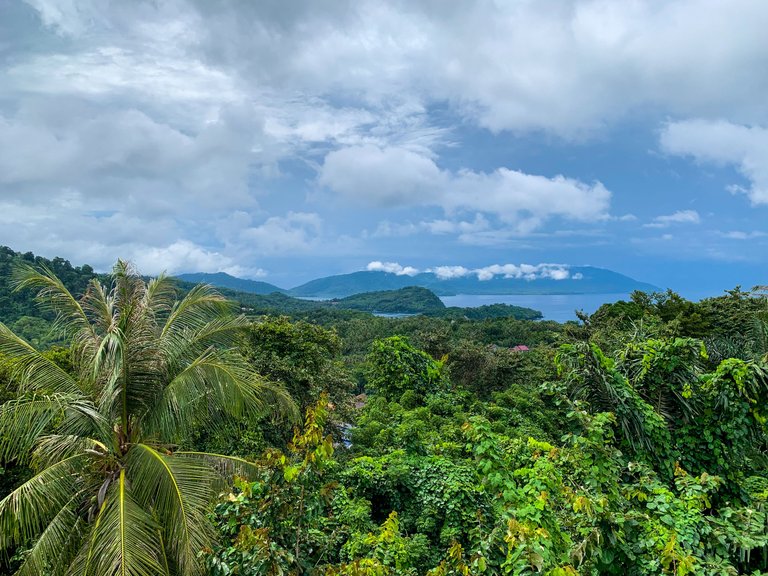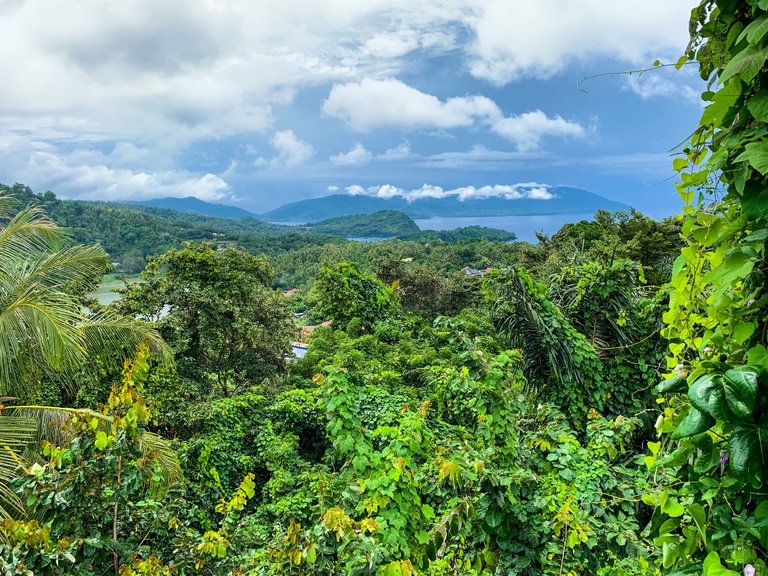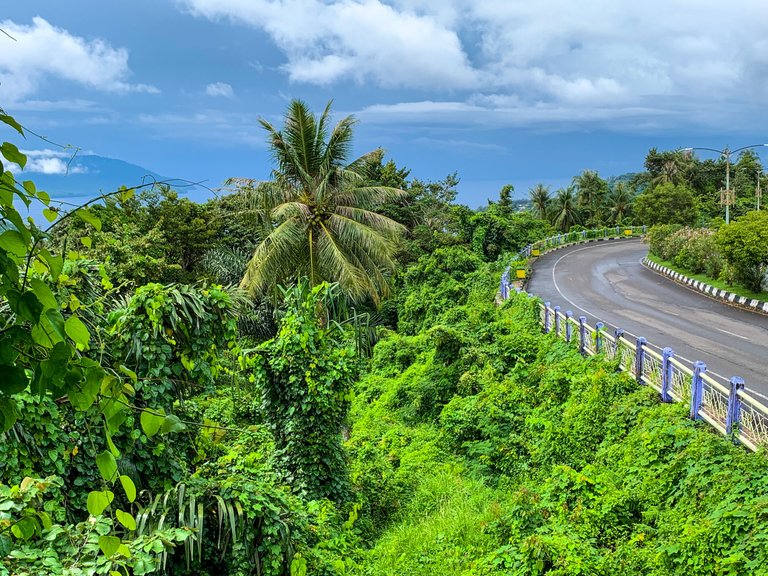 Second Stop - Sabang Fair View
After spending about 10 minutes enjoying the scenery at View Point Selfie, I then headed to Sabang Fair View. The location is about 5 km from the previous location. At this location, I found several things that caught my attention. The first of course is the sea view where I can still see the other side of the mainland of Weh island. Next is the gazebo built along the beach.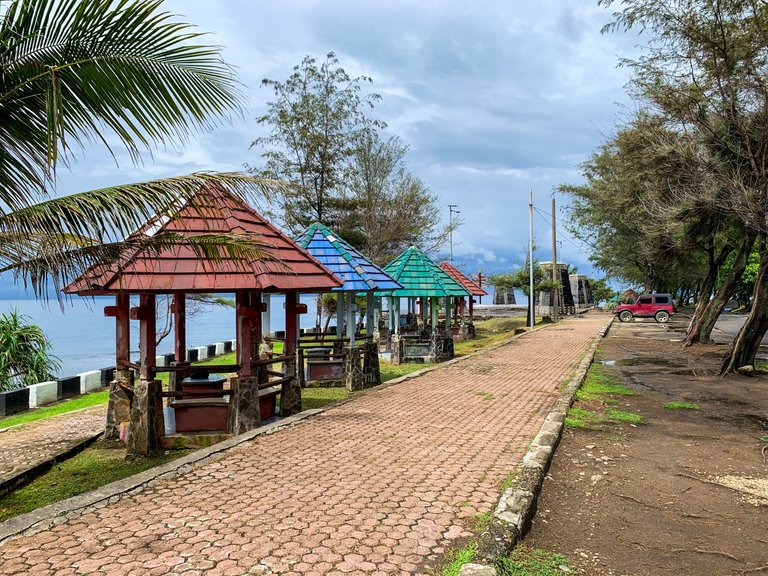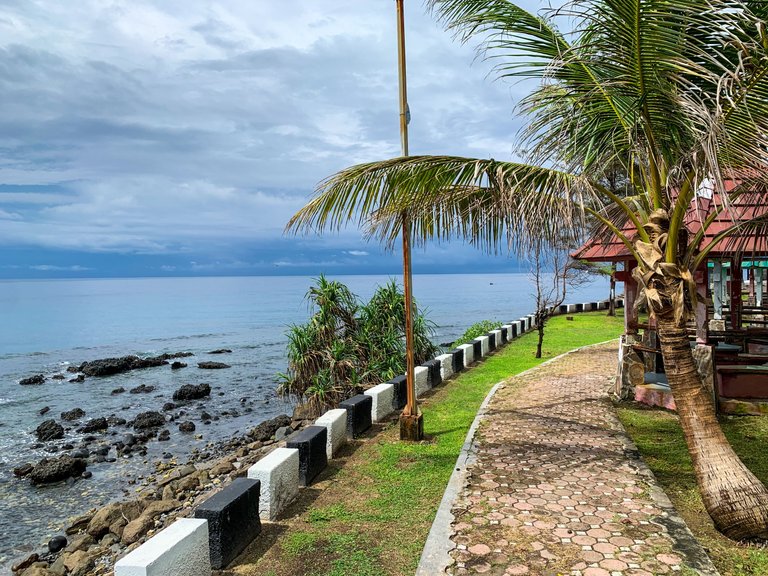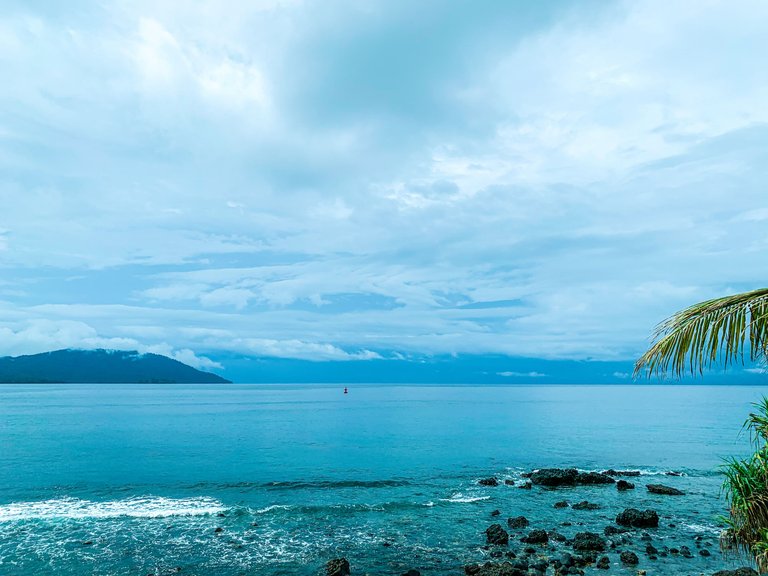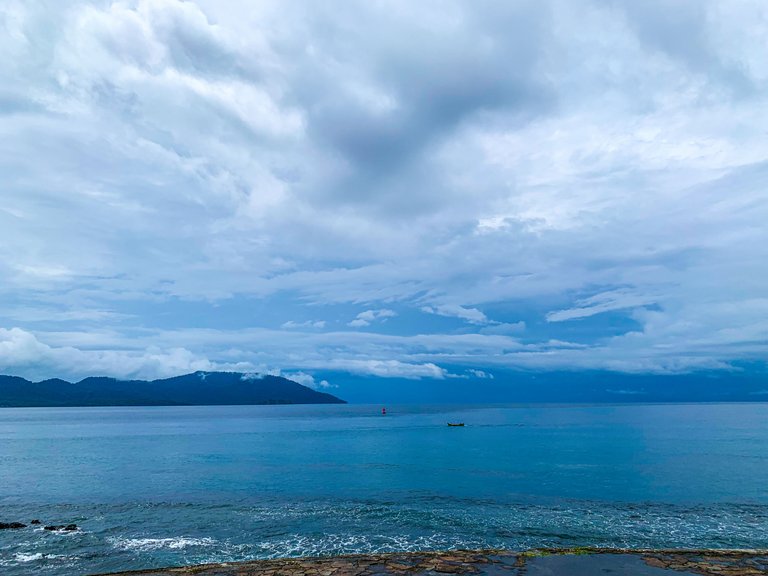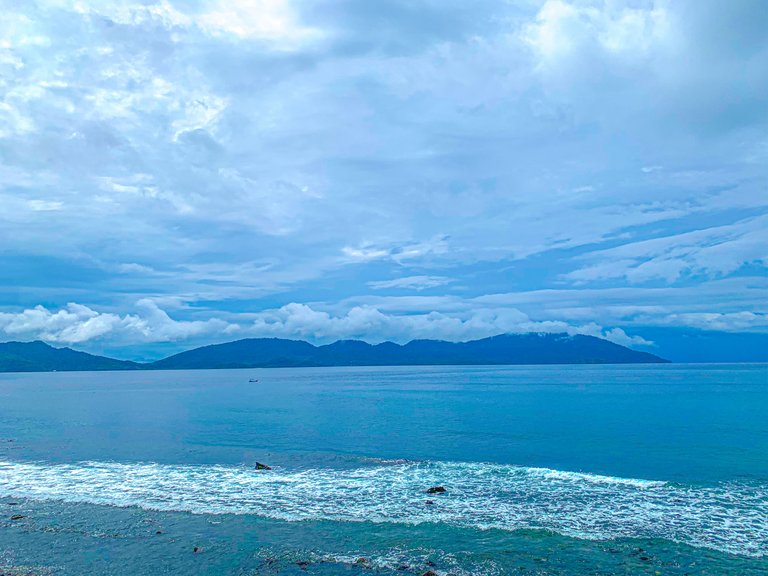 At this location, there is also a map of tourist destinations on Weh Island. Another thing I found around the Sabang Fair View location is a monument that shows the direction and distance between Weh Island and various countries in the world.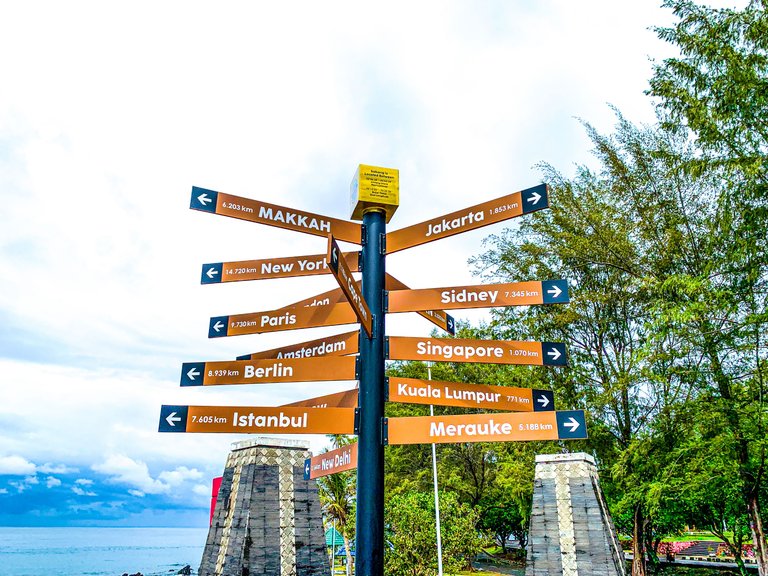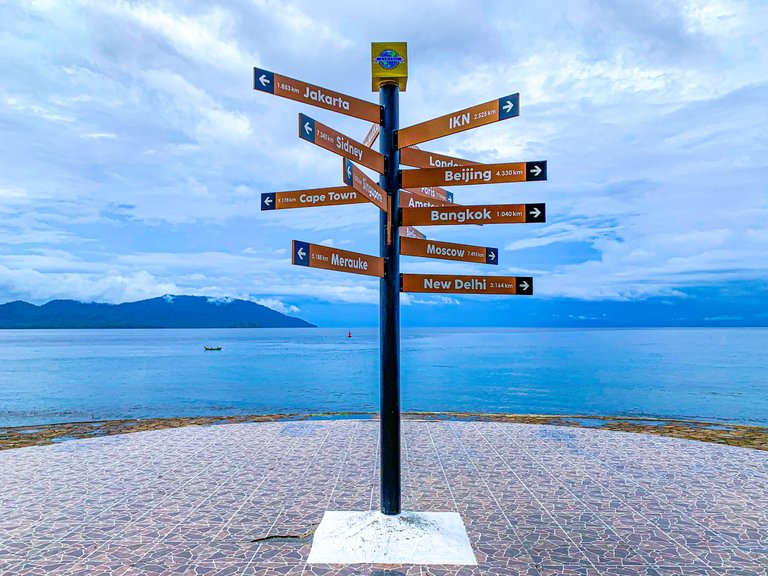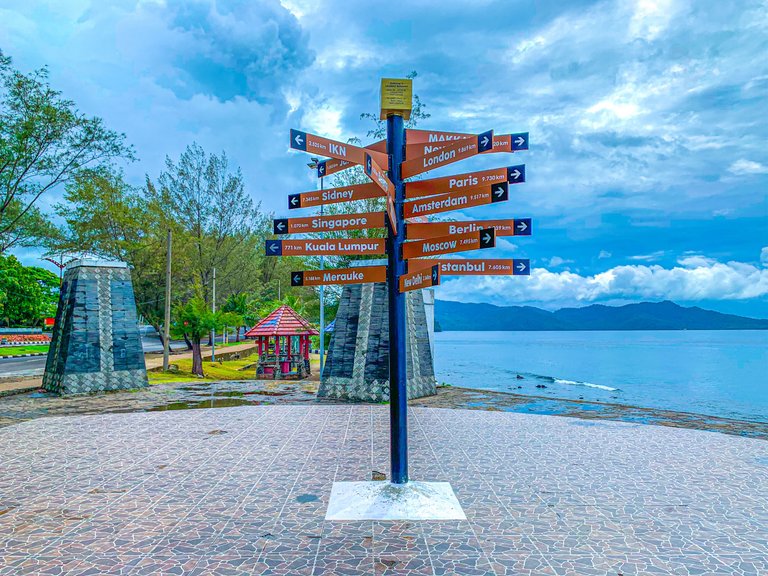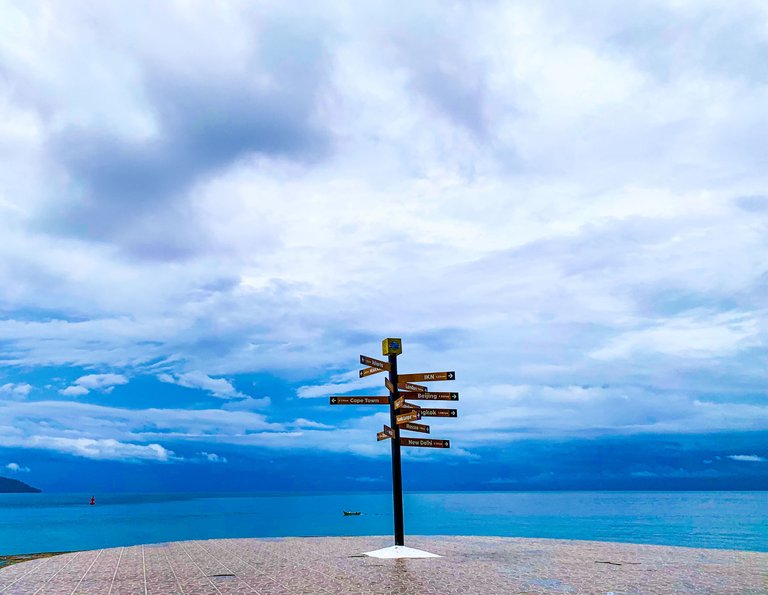 Third Stop - Taman Sabang Merauke
The next stop is Taman Sabang Merauke. This place is about 5km away from the previous location. This park is located around the city center, which is overgrown with lush trees. In this park, there is also a wooden walkway that faces directly to the free port location. But unfortunately, I found that the condition of this wooden walkway is less maintained because there is some damaged wood that will give a sense of anxiety when we pass through it. hopefully, when this post is published, the wood has been repaired.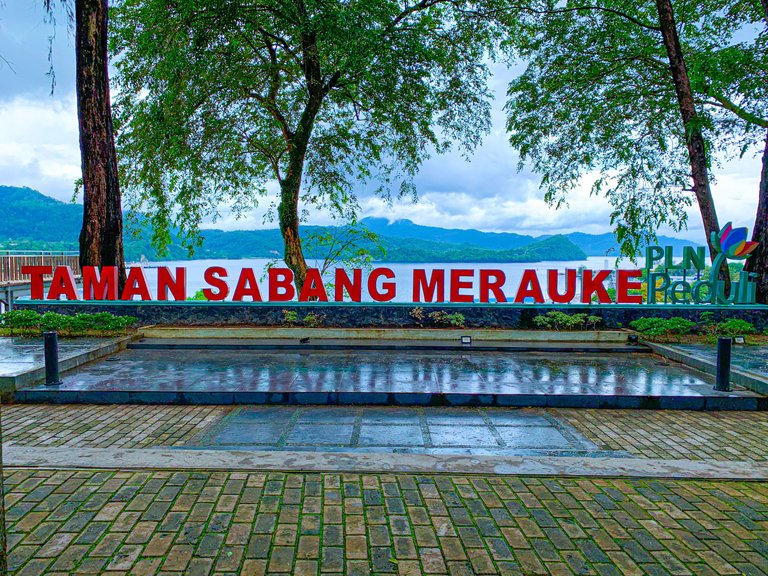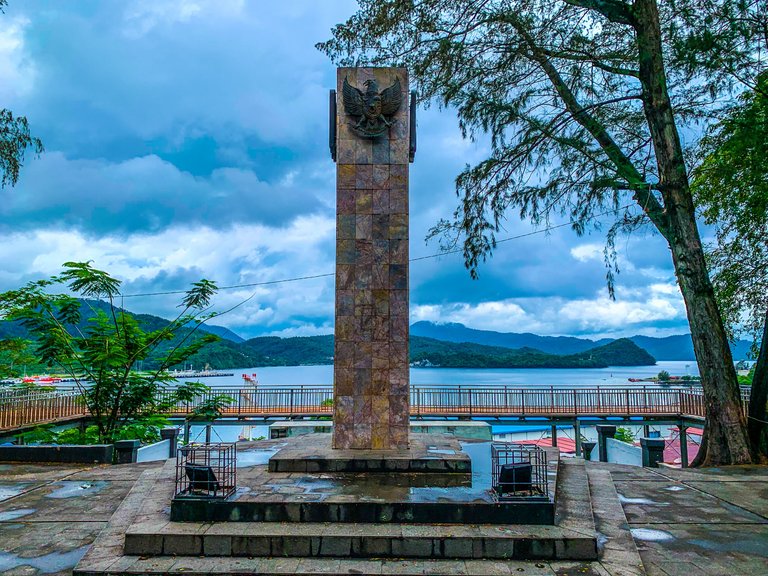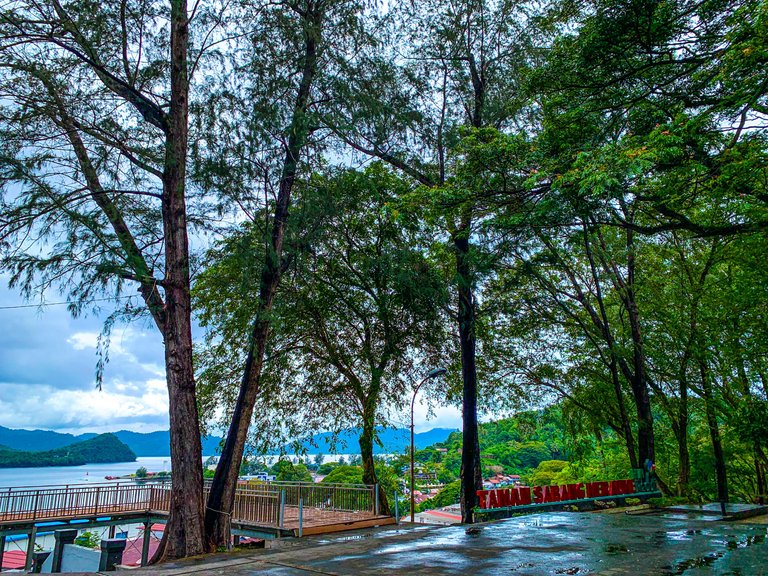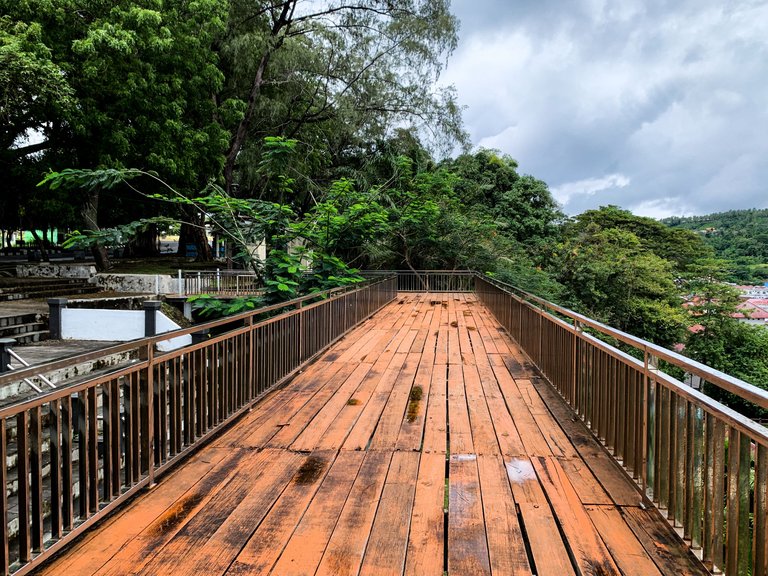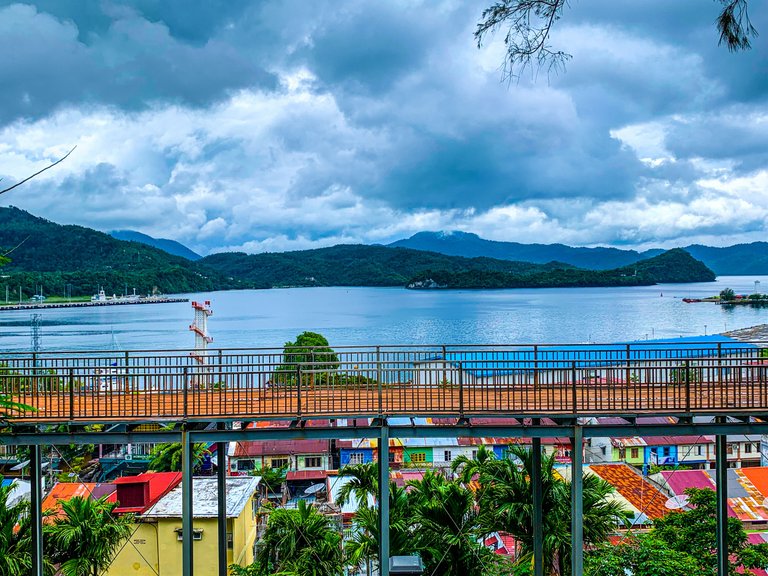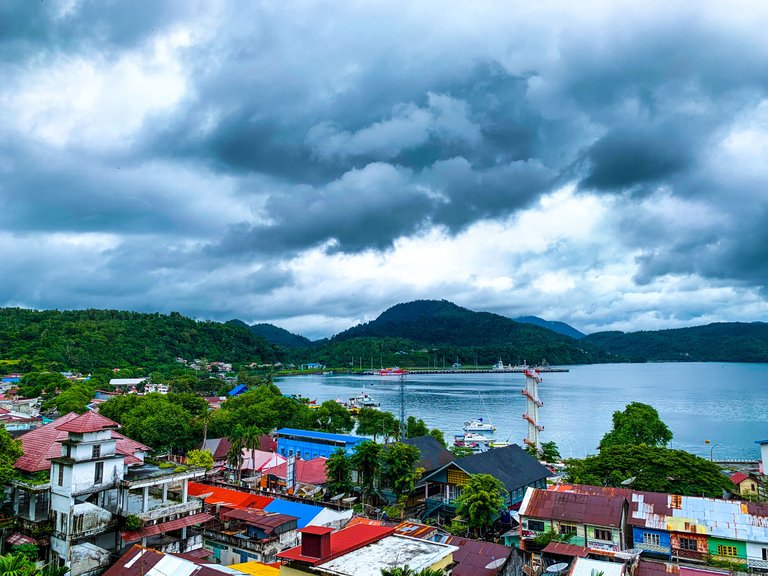 Fourth Stop - Teupin Layeu
After spending almost 2 hours wandering around the city, I decided to move on to my main destination, Rubiah Island. The distance to this main location is quite far which is 20 kilometers, with a winding road. Once you leave the city, the surroundings that were once filled with buildings will turn into trees and steep cliffs. Another piece of advice for those with vehicles is to make sure you have enough fuel for the round trip, as you won't find any official refueling stations on the way to Rubiah Island.
To reach Rubiah Island, I had to continue my journey by speedboat. The closest location for speedboat travel is Teupin Layeu, which is located right in front of the island. Teupin Layeu is the administrative center of the region. There are many shops, inns, and food courts in this location. In advance, if you want to enjoy underwater tours such as snorkeling or SCUBA diving, you can rent the equipment at this location.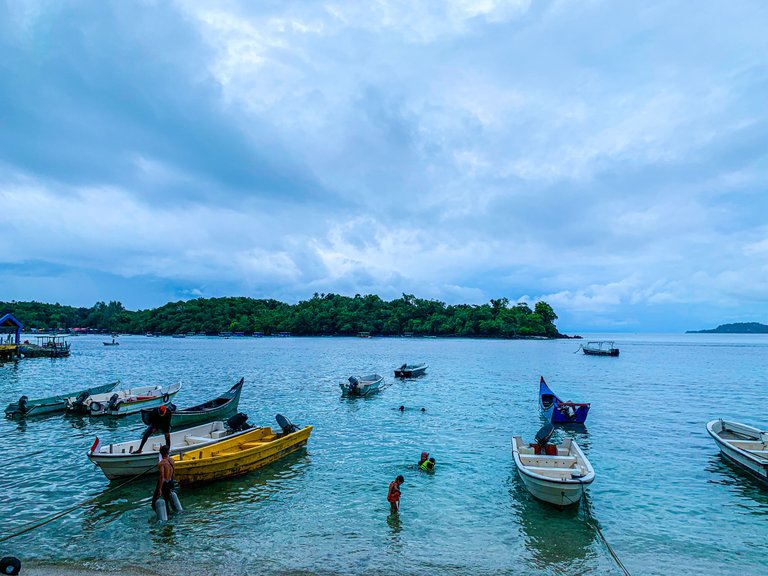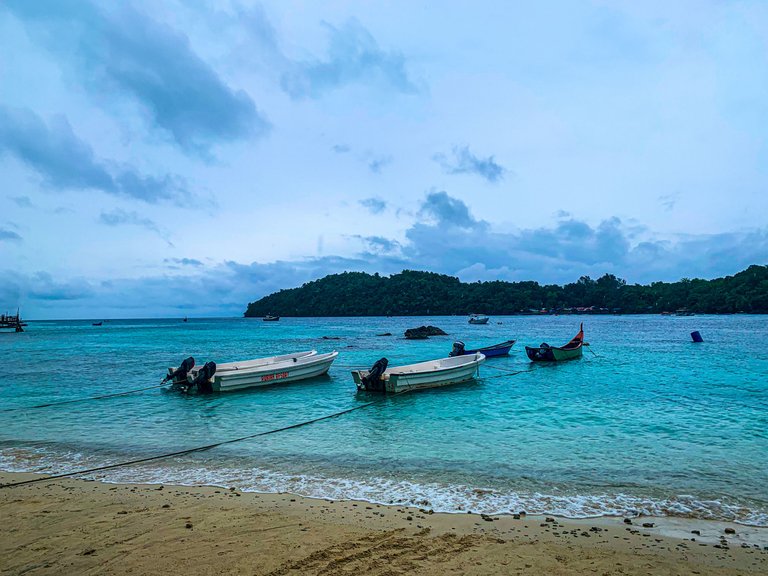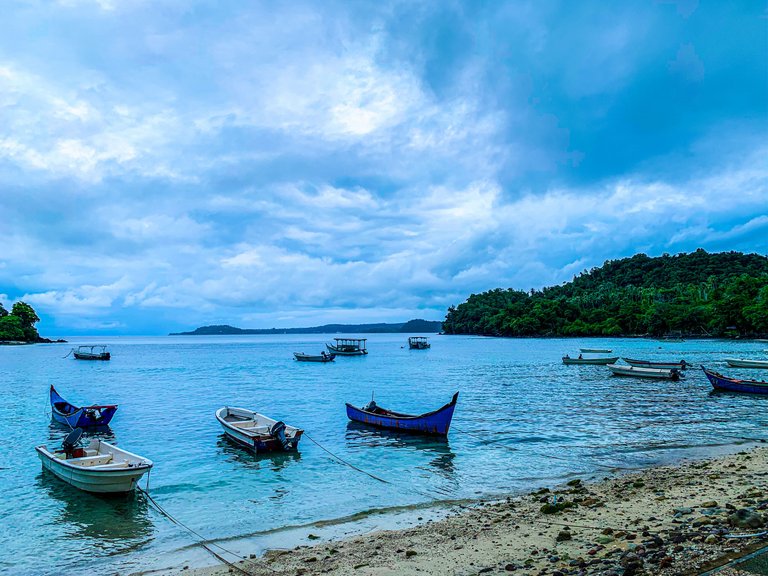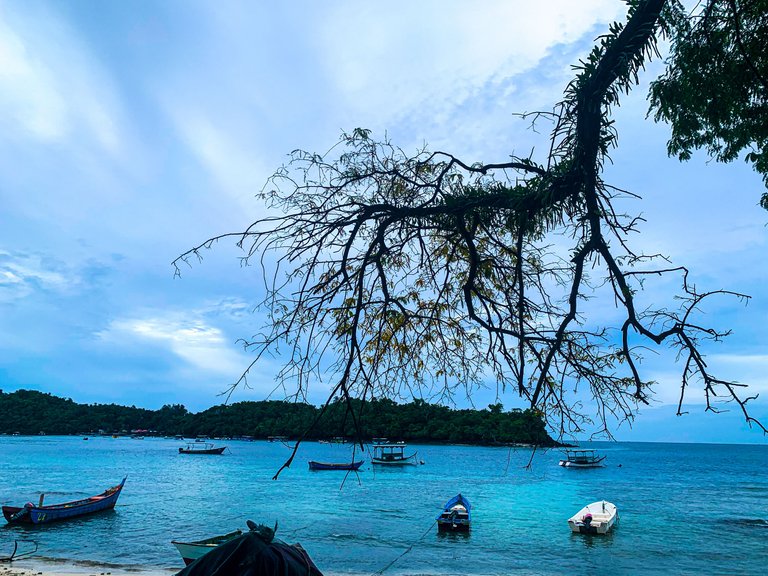 ---
Enjoying The Incredible View of Rubiah Island
---
It only takes less than 5 minutes to reach Rubiah Island. Once you arrive, you will be presented with a very exotic view of the island. There is a location that has been given a special barrier for tourists who enjoy snorkeling tours, and there are various underwater objects for tourists who enjoy SCUBA Diving. In addition, the view of the boats passing by and parking will also be a pleasure for your eyes.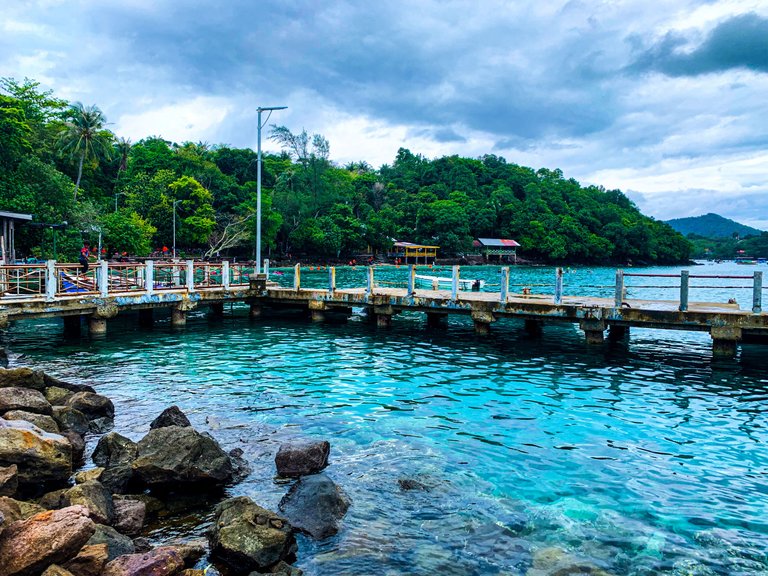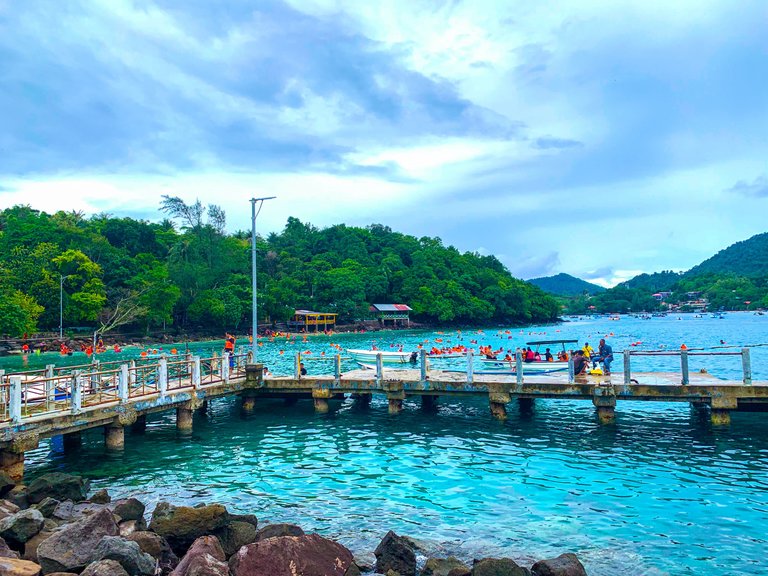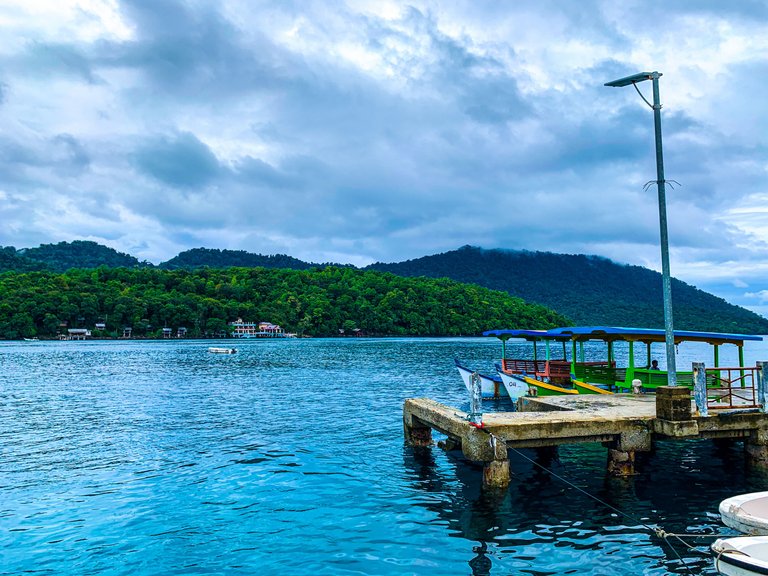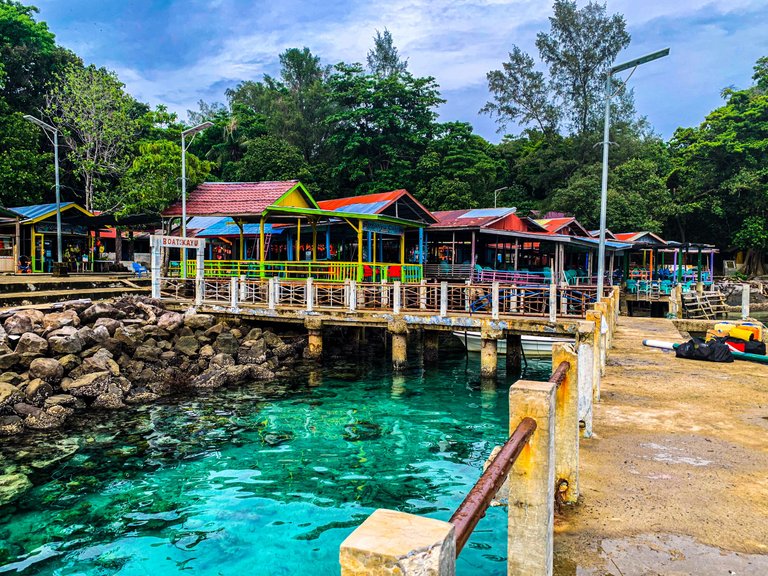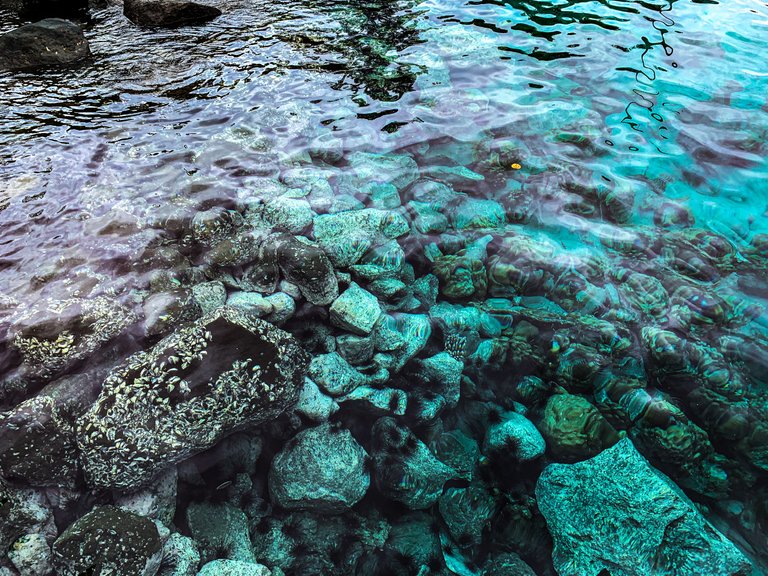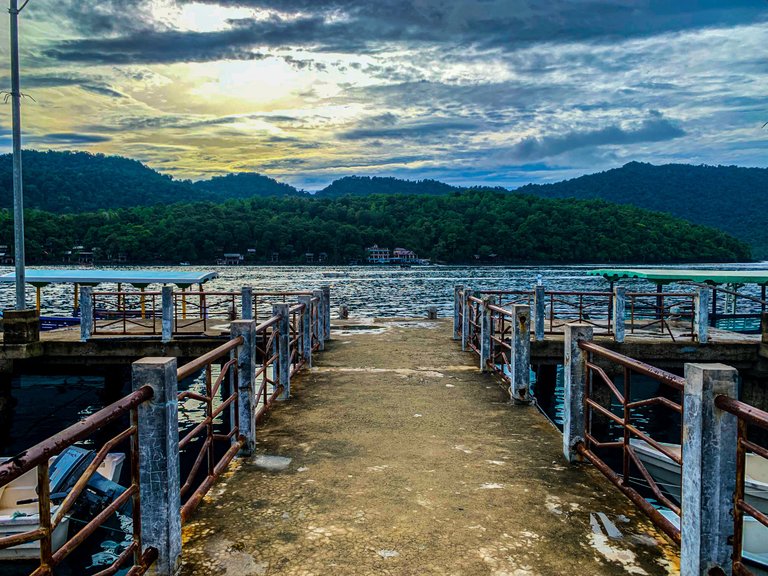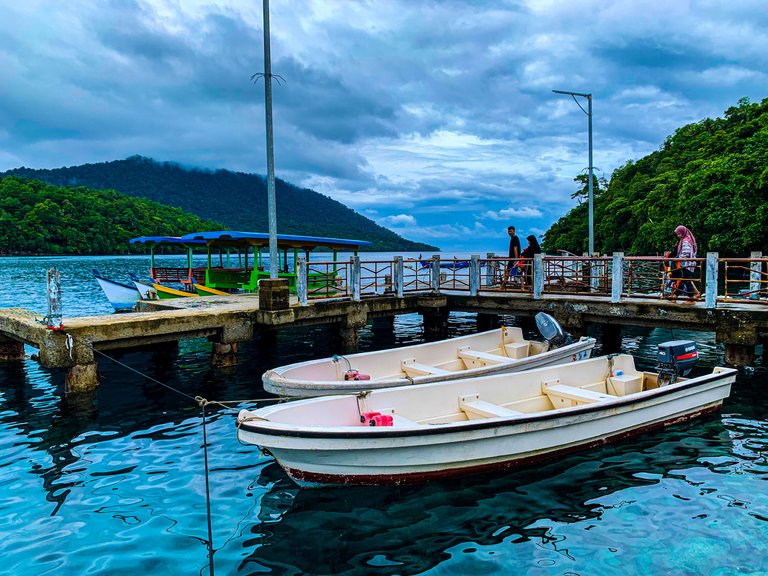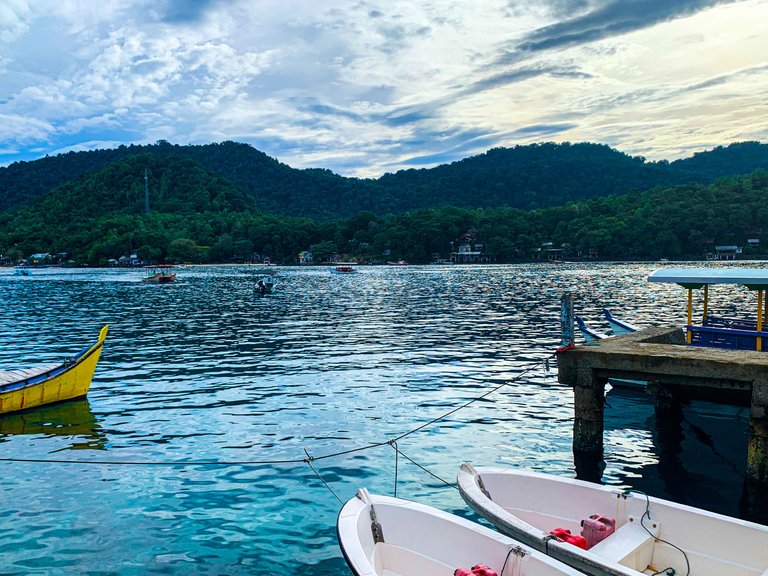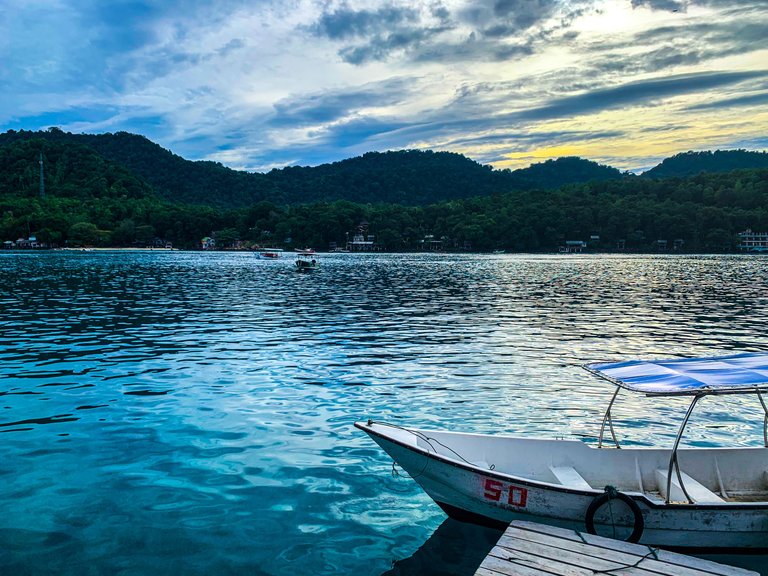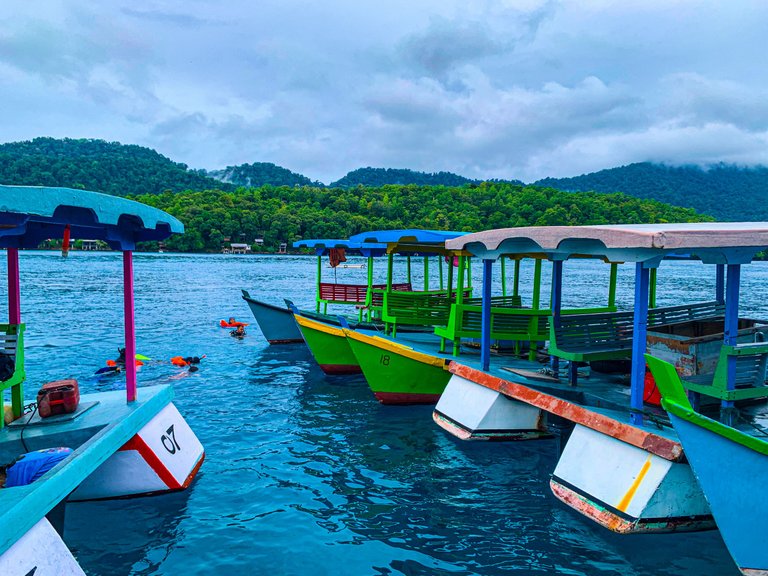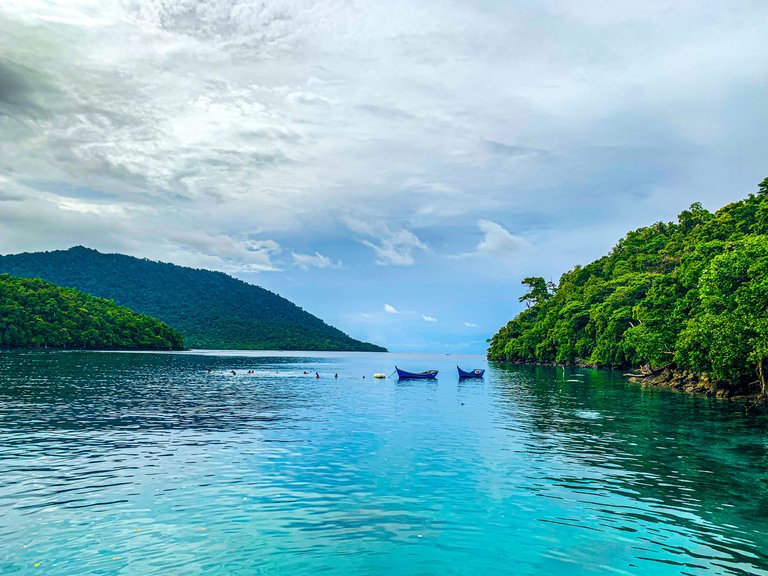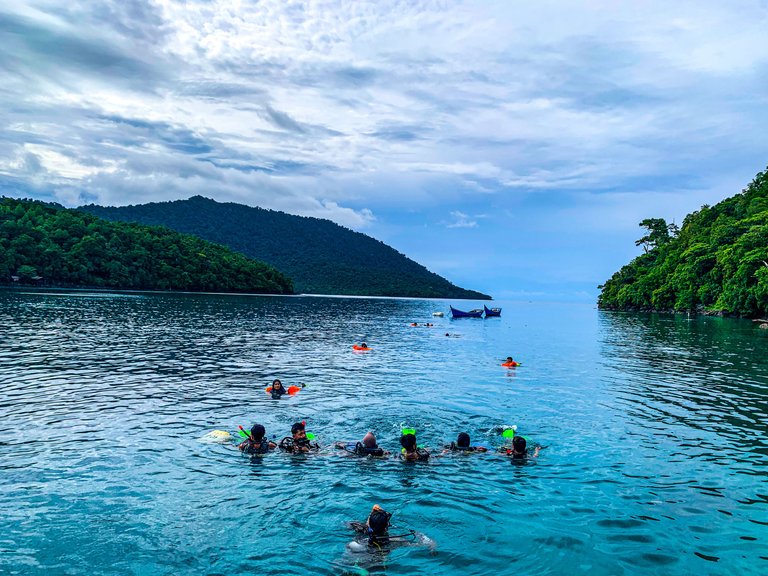 ---
---
End of The Trip
---
Actually, there are still very many tourism sites that can be visited on this island. But because I only had 2 days there, there are not many locations that I can visit and share with you all in this post.
As additional information, to my knowledge, the best time to vacation on this island is before June, because the weather tends to be calmer. For a ticket for one passenger and one motorcycle, it costs around 55,000 IDR (~5 USD). If you plan to bring a car, the cost for 1 passenger car is 250,000 IDR (~17 USD). As for the cost of vehicle rental on Weh Island, 1 unit of a motorcycle is 100,000 IDR (~8 USD) and 1 unit of a car is 250,000 (~17 USD).
This is the end of my post and I hope you enjoyed it. If you have any questions about the island, please don't hesitate to ask me, I will be happy to provide the information I know. See you in the next post!
---
---
All these pictures were taken using iPhone XR
and processed through Adobe Lightroom
---
---