WEDNESDAY WALK - Reunite with Old Friends and Enjoy the Sunset at Ulee Lheue Beach
This morning, I received a surprise visit from my old university mate. She informed me that she was in town for a couple of days on a business trip and asked if I would like to accompany her to enjoy the sunset view at Ulee Lheue Beach. She mentioned that it had been quite some time since she last visited the beach and was eager to see the view again.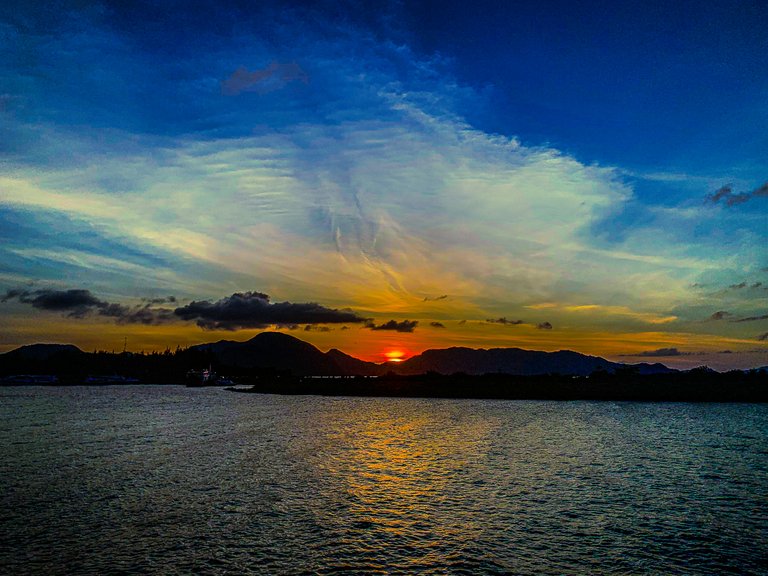 It usually took 15 minutes to get to the destination, but it took 25 minutes to pick her up and drive to the destination as the traffic was very heavy with many people returning from work. Luckily, the weather was perfect for our visit to the beach. The sky was clear, allowing us to see the sunset directly. After walking around the beach for a while, we decided to take a seat on a water breaker alongside the outer right beach to fully take in the beautiful view.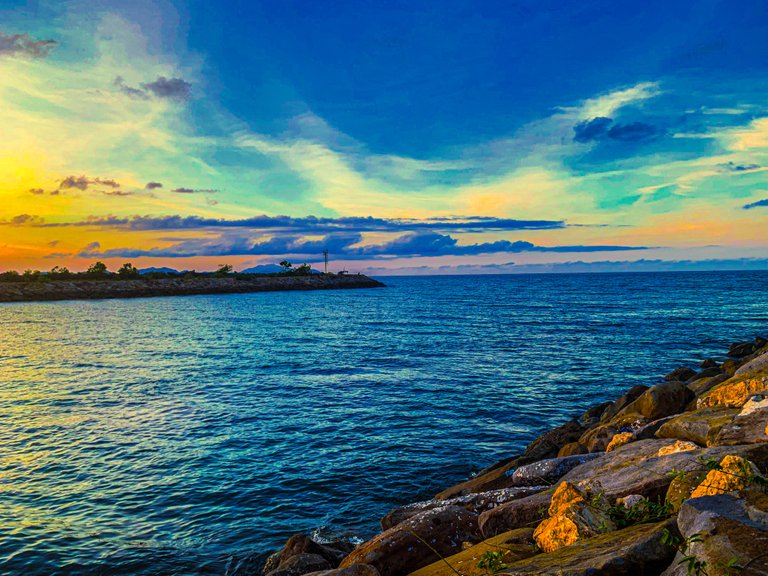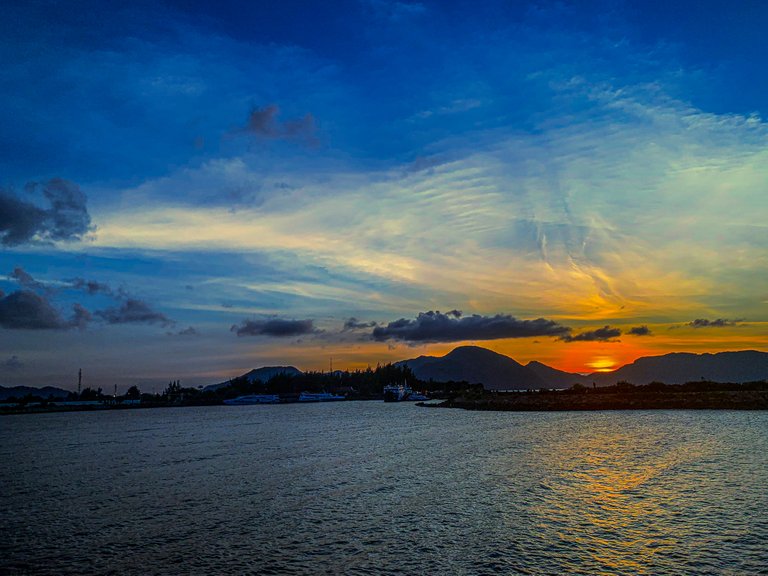 As we sat and enjoyed the moment, my friend asked me to take some pictures of her. We chatted and reminisced about old times while enjoying the stunning sunset, with the sky painted in orange and blue colors. The clear sky and beautiful view made for the perfect end to a wonderful day spent with an old friend.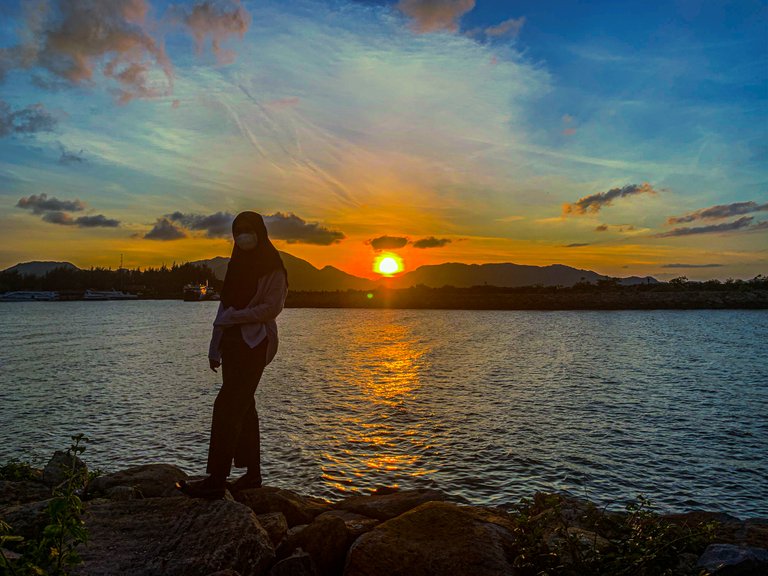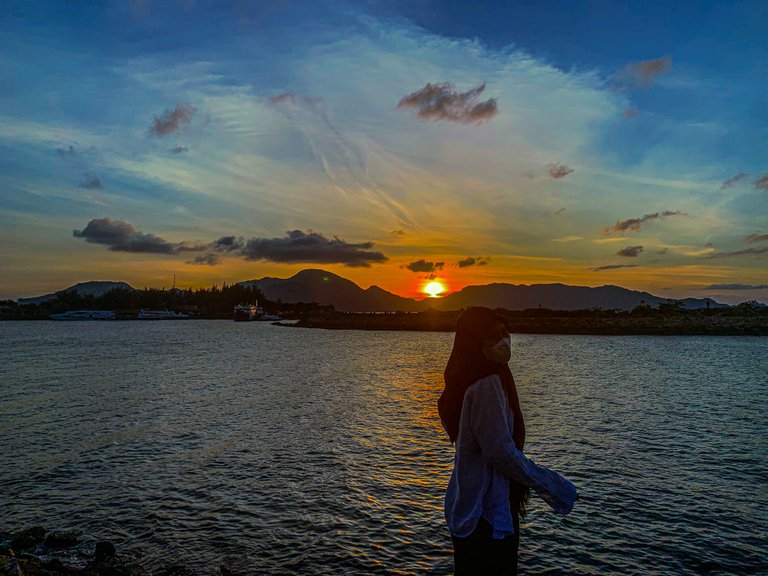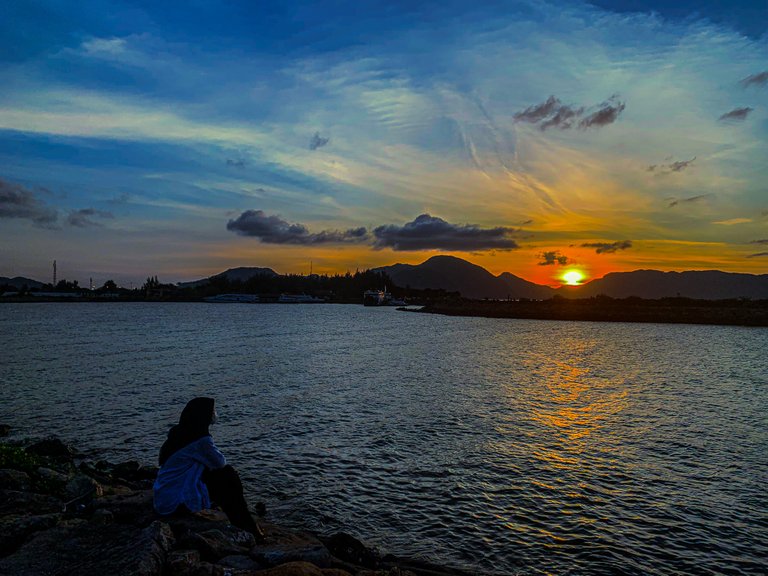 That concludes my little story about my Wednesday walk to Ulee Lheue Beach. I hope you enjoyed reading about my little reunion. It was a wonderful day spent catching up with an old friend and taking in the beauty of nature. I hope you too can find the time to enjoy a sunset and make memories with loved ones.
---
All these pictures were taken using iPhone XR
and processed through Adobe Lightroom
---
---
---