Any job should be learned
To live in this world, one has to do some work and before working one has to learn this work, be it machine or manual work, first of all one should know about it and how to do this work. What is done is to become one's own teacher and learn from him and today I am posting in this community after many days with the hope that you will like how pottery is made and that But how is the decoration done? Stoneware is also made and earthenware is also made. The method of making it is different and the learner is an expert and he arranges all the work with his own hands.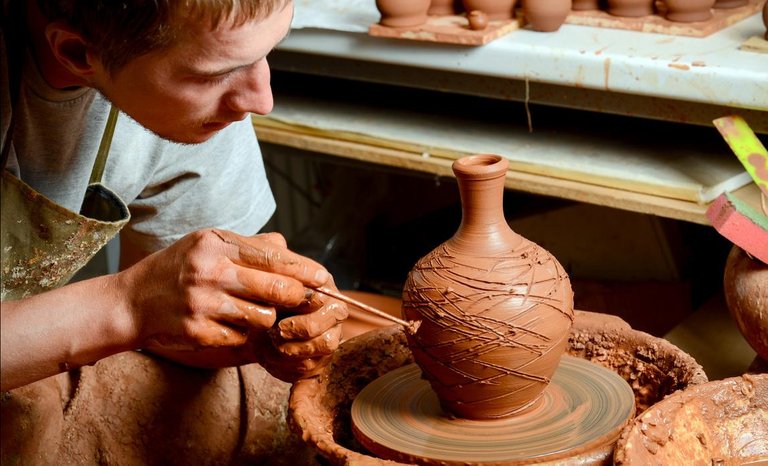 source
First the soil is prepared and water is poured on it and this soil is very clean soil, it does not contain any kind of voids, the soil is cleaned with a sieve so that there are no such particles in it. which harms the hands because all the work of the clay has to be done by hand, the clay is mixed with water and then kneaded by a native machine that works with the help of hands and feet. And the pottery is made by hand. It is done by a skilled person and he teaches his children and his children. Very few people do such work all over the world. But pottery is made by hand and the people who do it have been doing it for centuries from generation to generation and they have been teaching each other this is a good practice.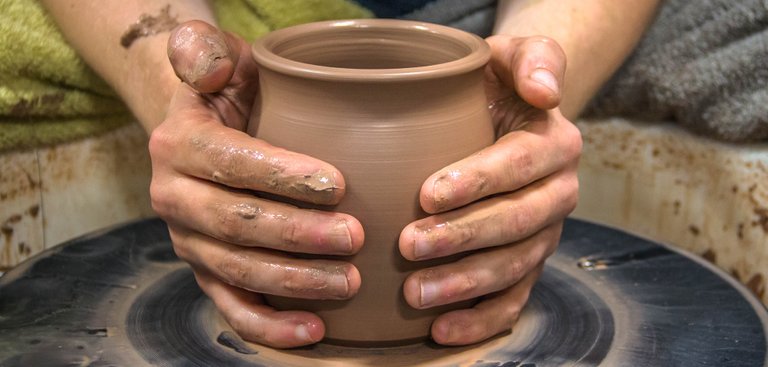 source
And I am very surprised to see all this, how the pots are made by rolling the clay with the hands and they make all kinds of pots in the world with the skill of their hands and this man works and further his children. He teaches about this work so that after his departure from this world or when he becomes old and has no strength to work, then his descendants should do the work that he used to do and the same line of work should continue.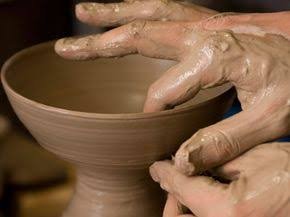 They also make beautiful earthen pots and beautiful earthen pots and earthen pots and earthen water bowls and earthen plates in which biryani is eaten and these also become decorative vessels. On top of which you can paint and beautify with your own hands and all this is done and taught in a unique way.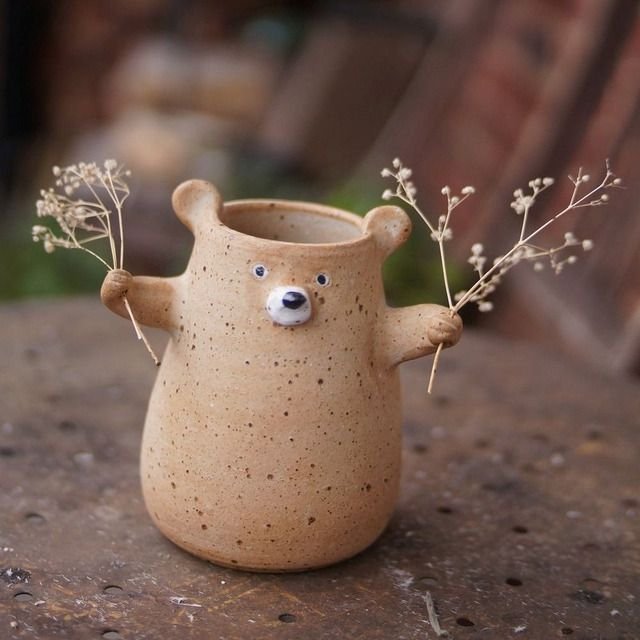 source
One should learn such things that can be useful to others and can be taught to him, in the same way, by grinding stone and turning it into powder, such vessels can also be prepared by adding chemicals to it and all these are done by humans and the work that is done by them. Machines do it, they are also human.
---
---