Karela and chicken make great fun

Today I will show you how to cook Karila meat and we love to eat Karila meat and it turns out delicious.
First of all, take half a kilo, you can take more according to your need, but I am telling you the quantity according to the amount you are cooking. Apply salt and keep it in the sun for 20 minutes. The benefit of this will be that the bitter water in the throat will go away and the bitterness will disappear.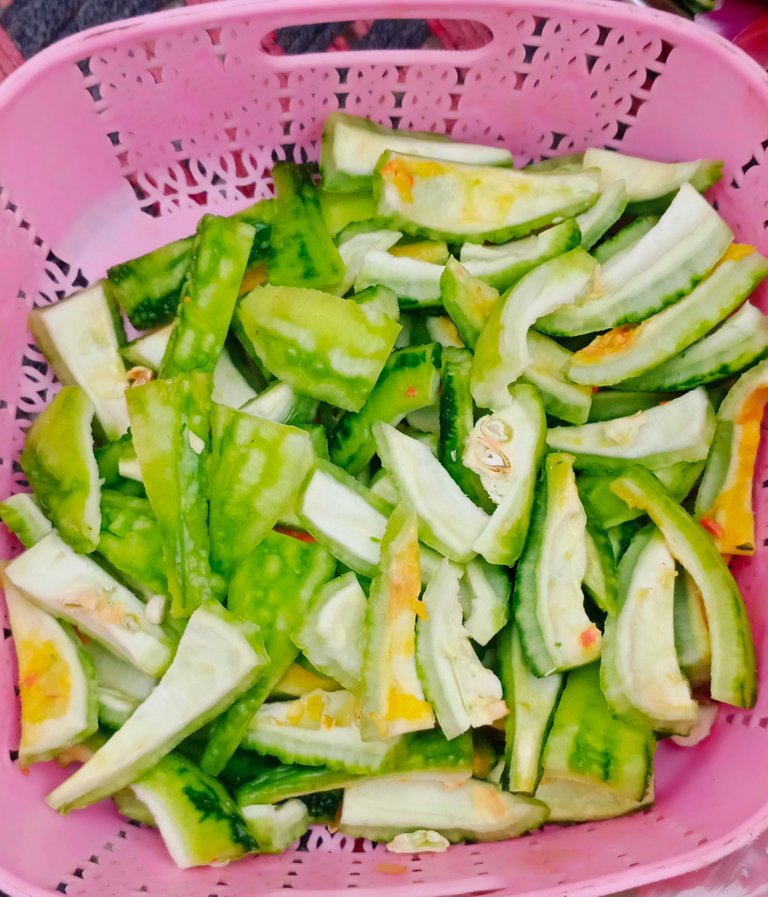 Take half a kilo of chicken meat and clean the meat well. Remember to chop the meat in small pieces so that the spices are well mixed in it. After that, wash the meat well and put it in a bowl. Have to keep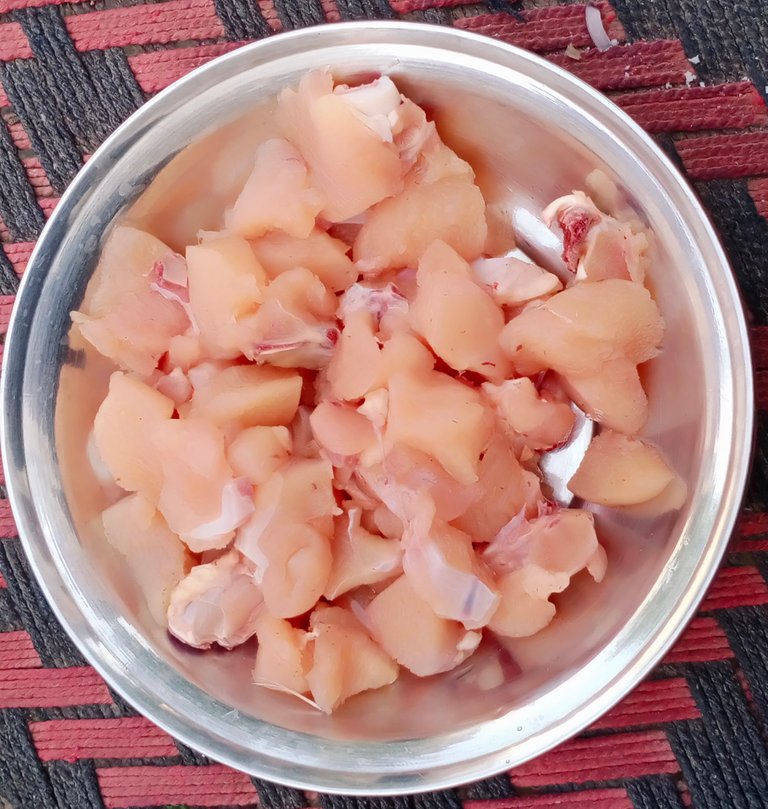 You have to cut half a kilo of onion and clean it. Wash the onion well with water. You have to chop the green pepper. You can also add other spices like ginger and tomato. Remember that you can use more or less onion. But it is a dry vegetable and more onions are added in it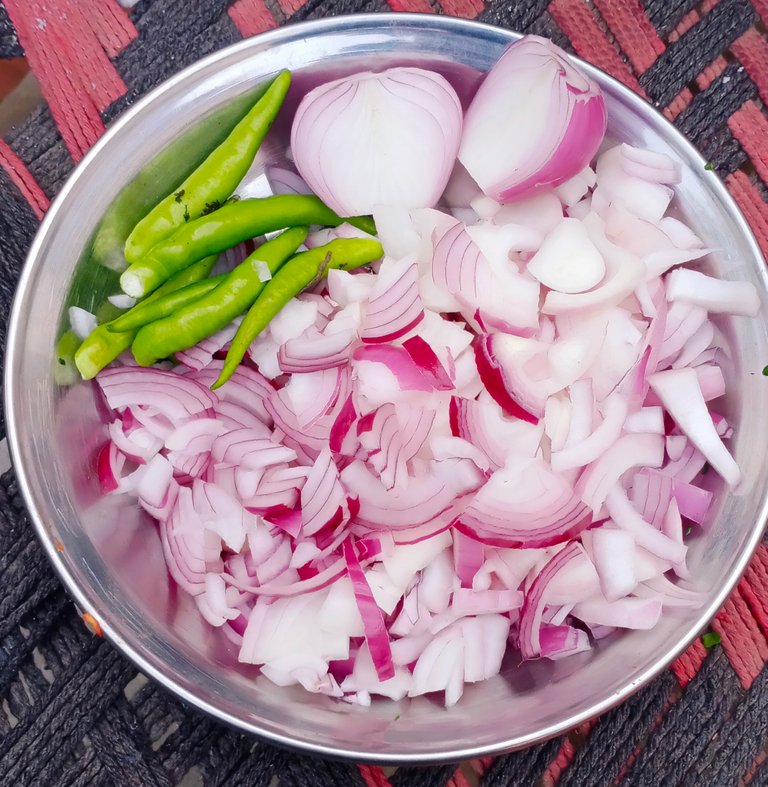 After that, add ghee to a pan and heat it. Wash the cut bitter gourds well and put them in it and fry them. When the bitter gourd color turns brown, take them out and keep them aside. Remember that The color of the bitter gourd must be brown, otherwise the bitter gourd will remain raw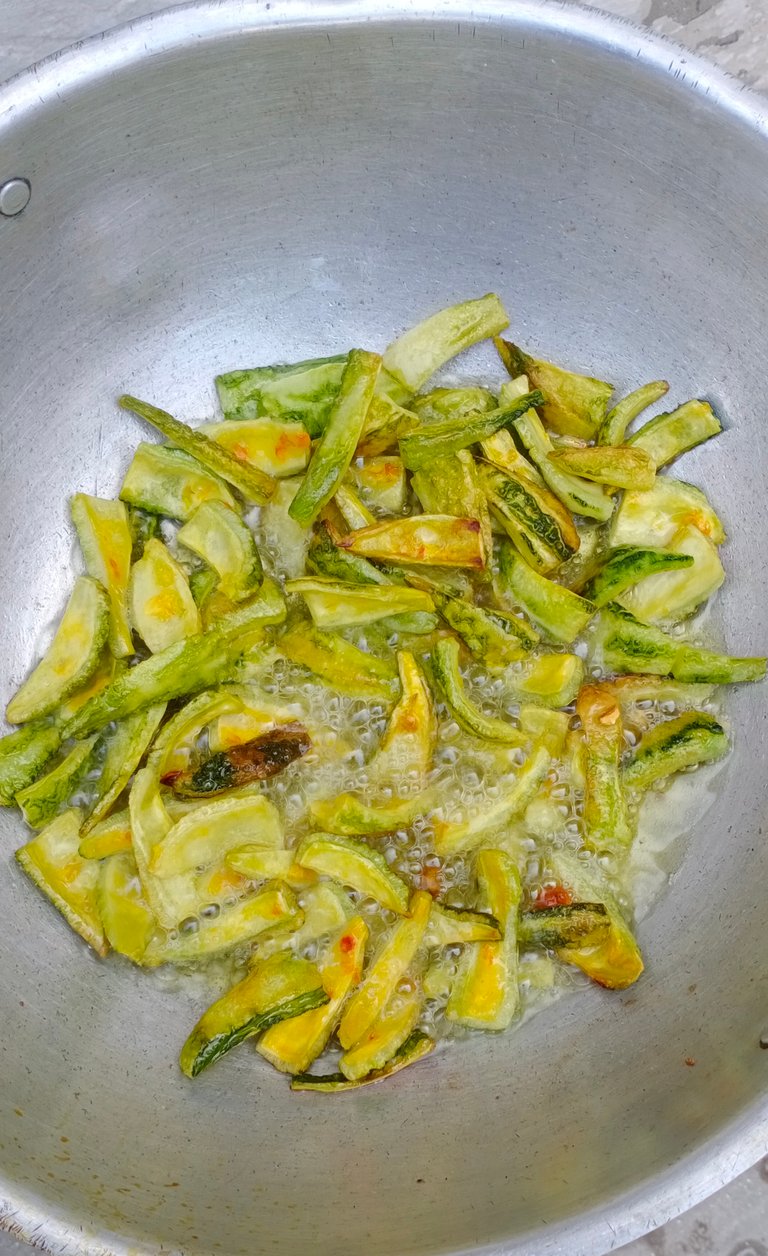 The bitter gourd should be fried and kept outside and in the same hot ghee, onions, green chilies should be added and they should be fried.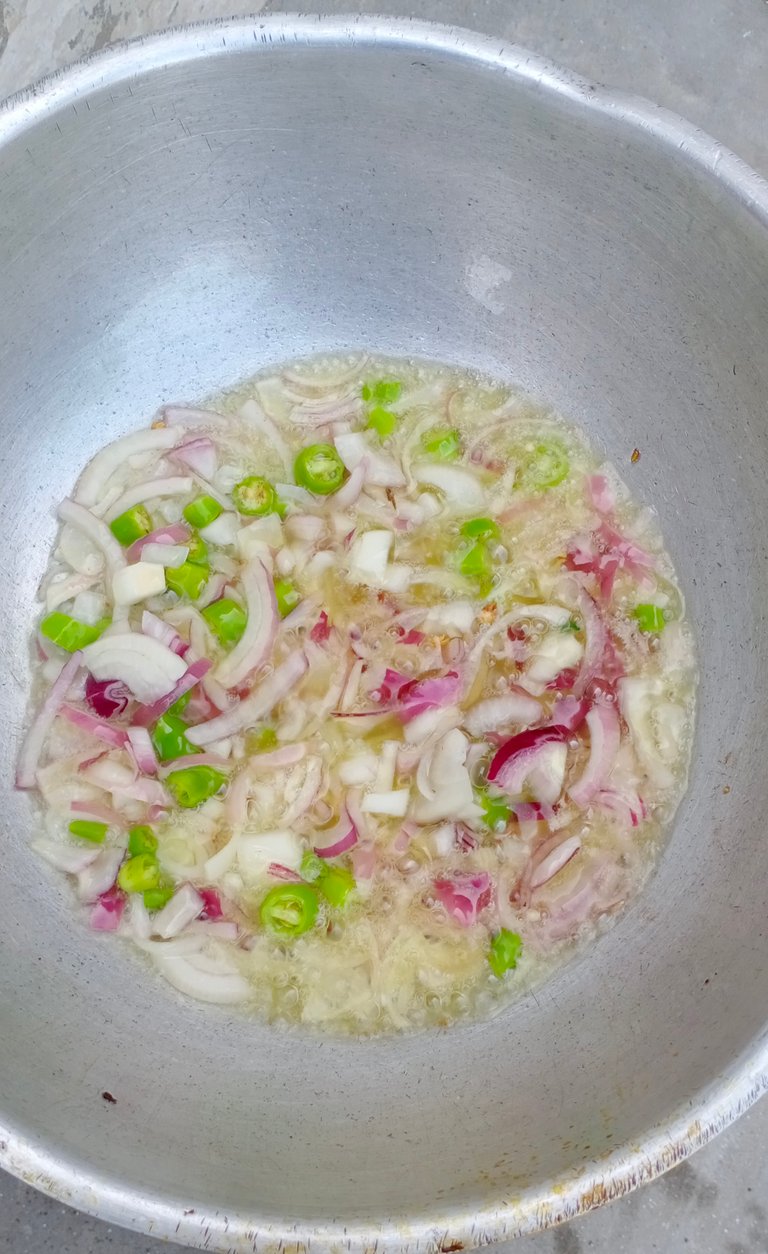 When the onion turns light brown, add the chicken and fry the chicken well. There should not be even a splash of water in it.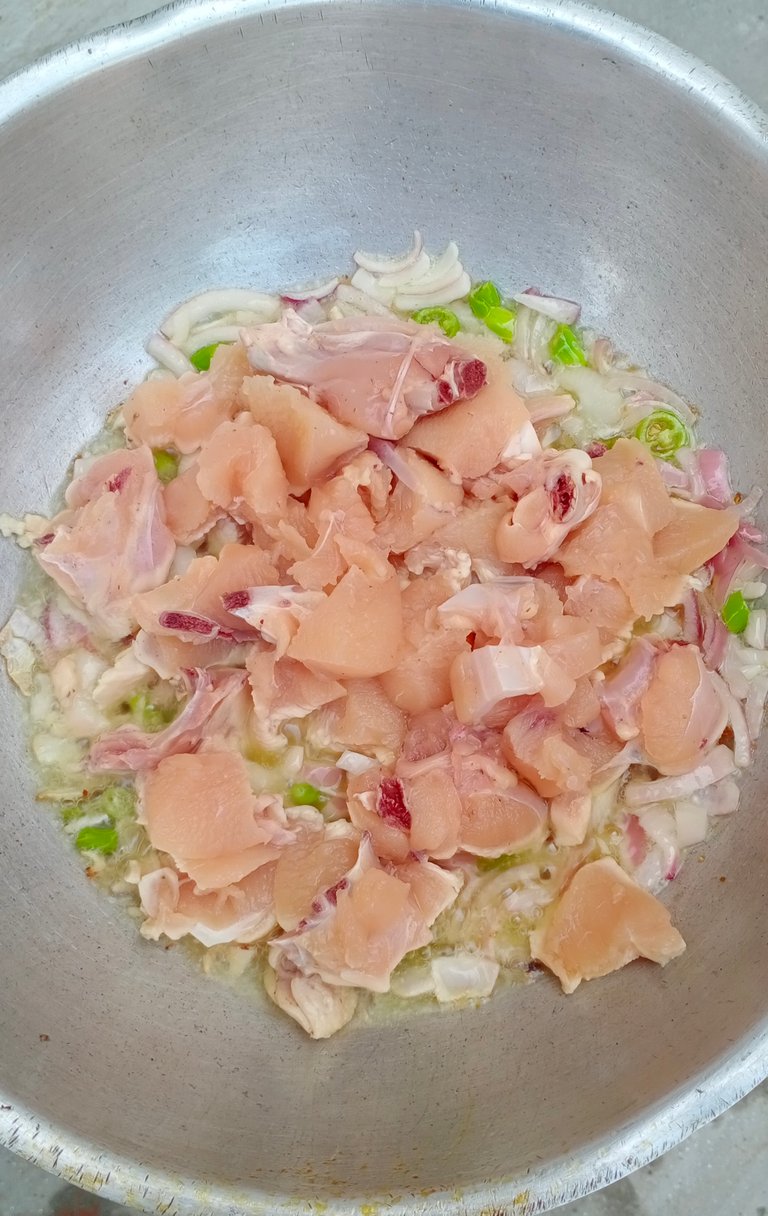 When the chicken is cooked and the water dries up, then you can add salt and red pepper and add other spices. Apart from this, turmeric should also be added and when all these spices are mixed in the chicken, then it should be fried well.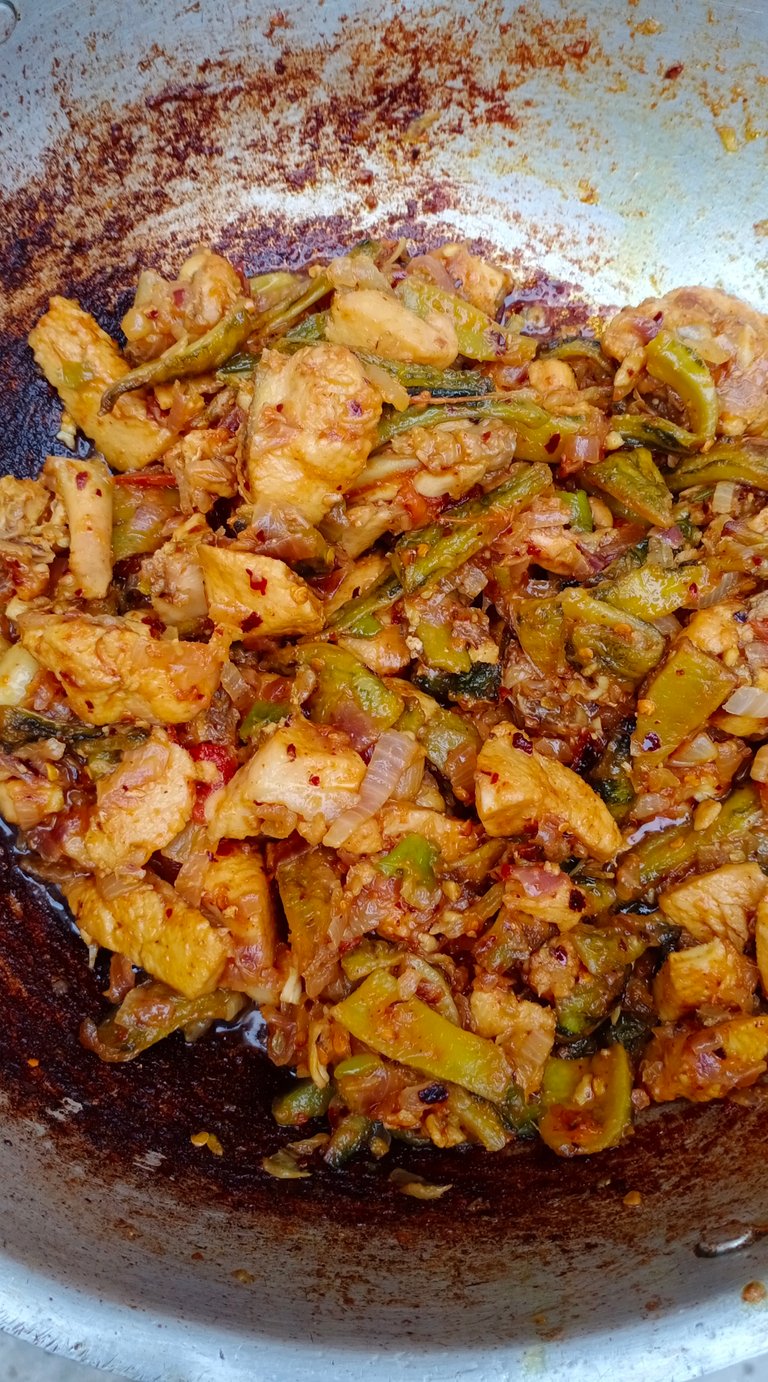 When the chicken is cooked well and the water dries up, repeat the process of adding the fried plantains and take it down. The plantain meat is ready and can be eaten with pleasure. Boti has the advantage of mixing all the spices in it and looks very tasty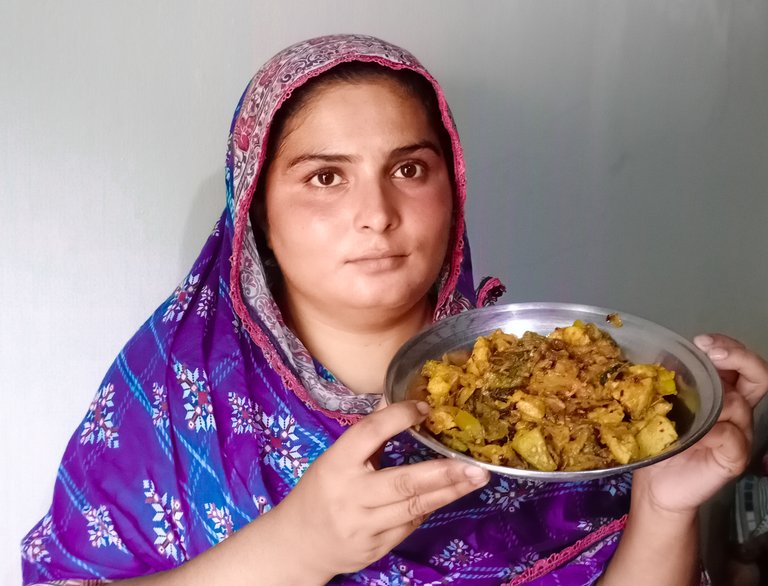 Cook bitter gourd at home and eat it with pleasure. It turns out very good and tasty. Children eat it with great enthusiasm. People in our area often eat bitter gourd and the fields around us are planted with bitter gourd. Fresh bitter gourd is cut and cooked. Is
So people of our region like bitter gourd meat the most
After many days I am posting my post in this community, hope you like it
---
---