Sweet and savory dish halwa
My best regards to all friends of this community
I am starting my work in this community with this post
Dear friends, we always eat food, whether it is wheat bread or rice, it is the most eaten food and the hunger of the stomach is also quenched by it, but sometimes the heart craves sweet food and today I made something sweet. I hope you will like it and we call it semolina halwa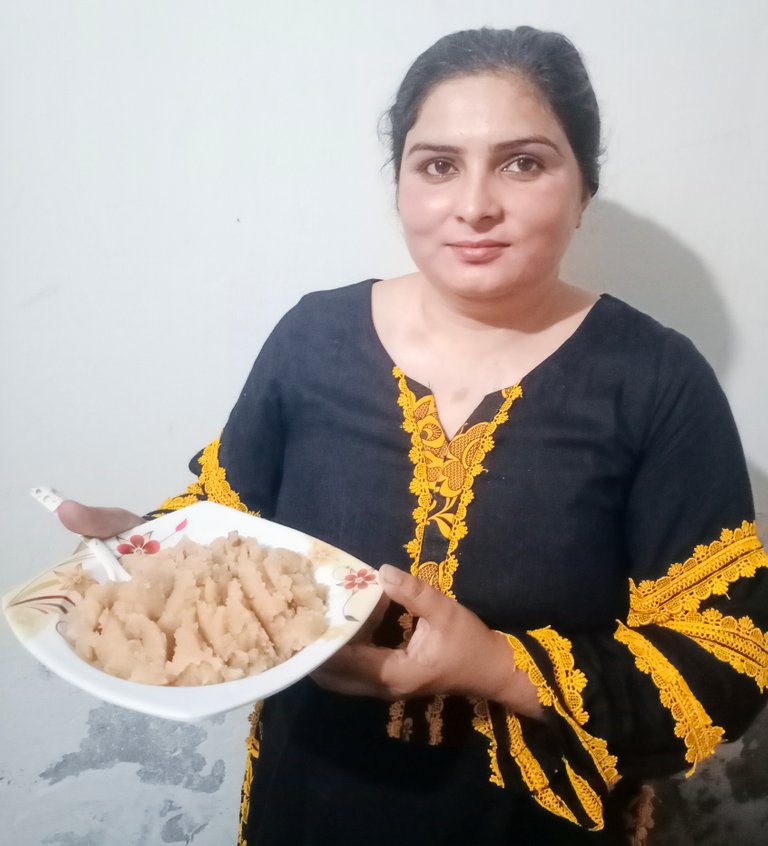 It's not that difficult to make but let me tell you the things needed to make it
The fruit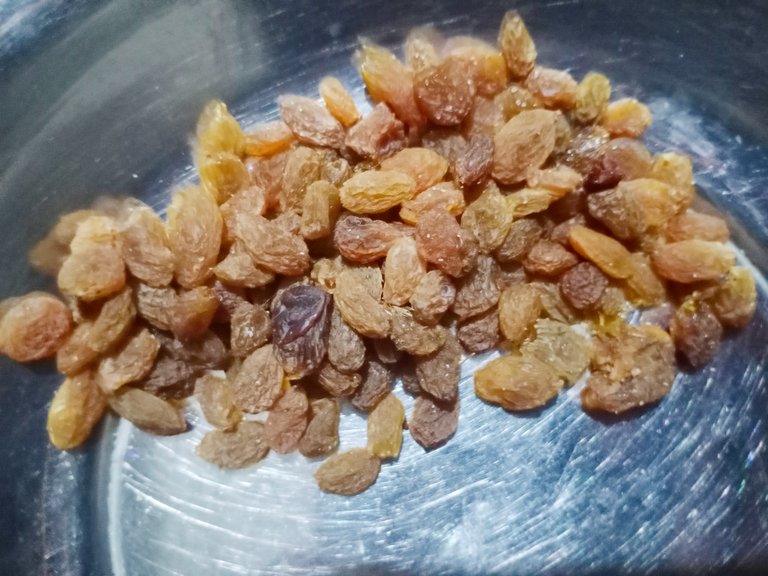 Nuts and fruits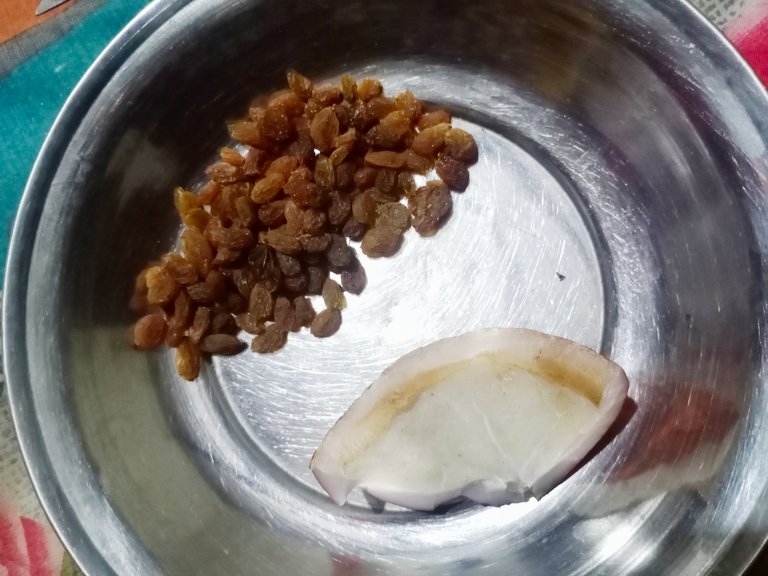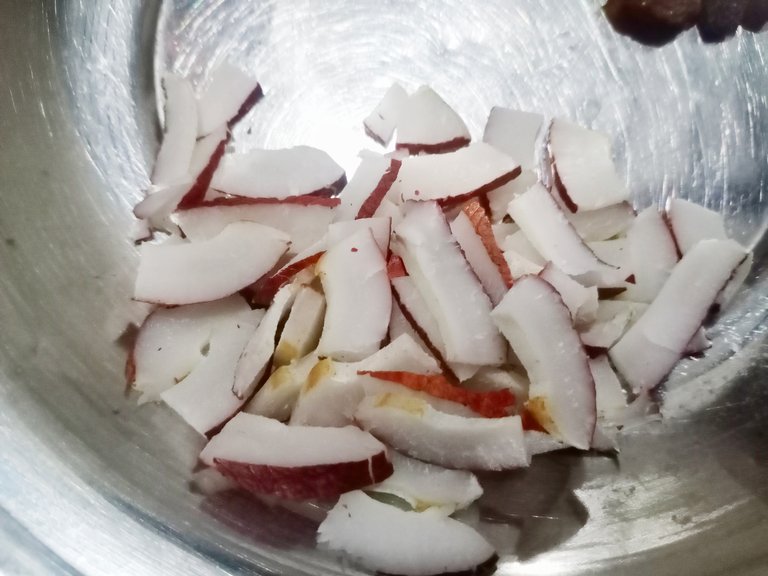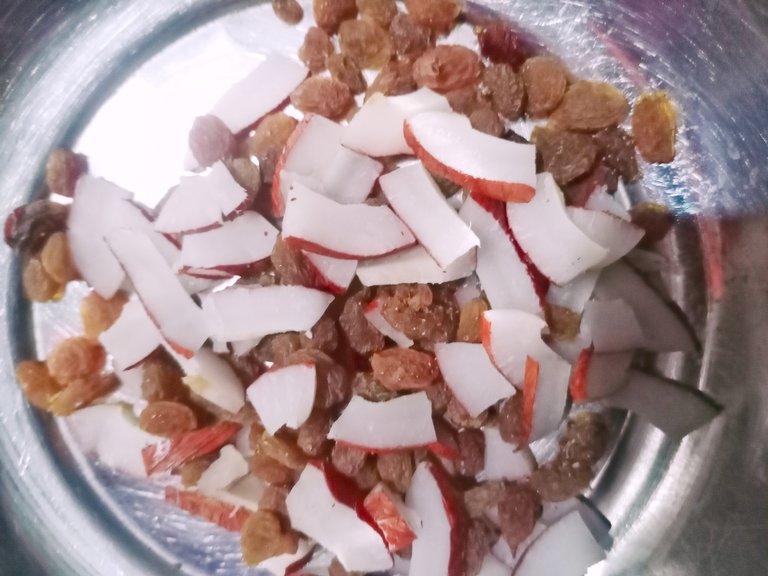 Edible oil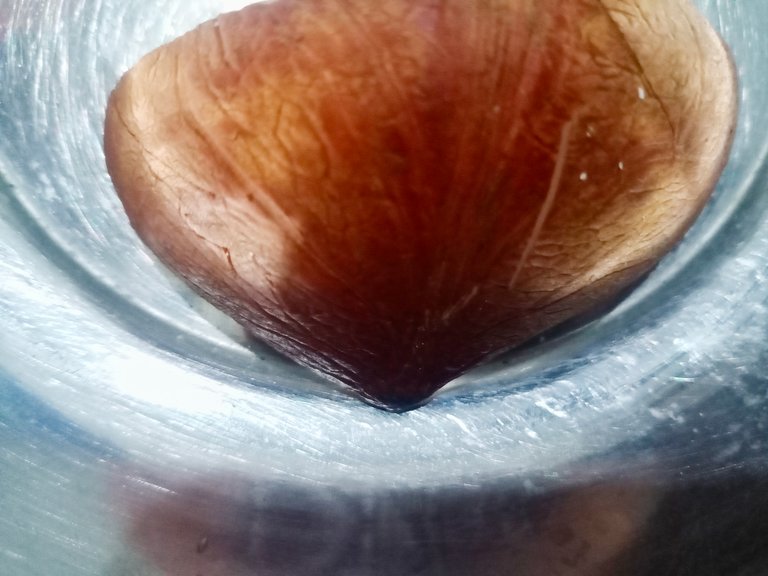 Clean Water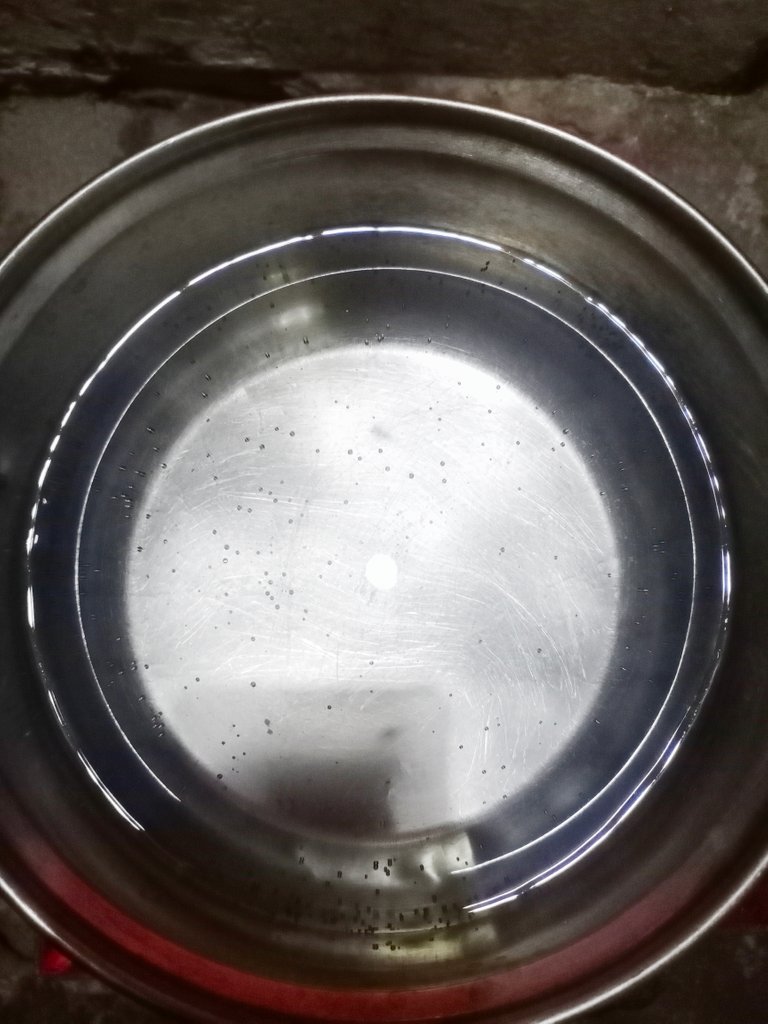 Edible sugar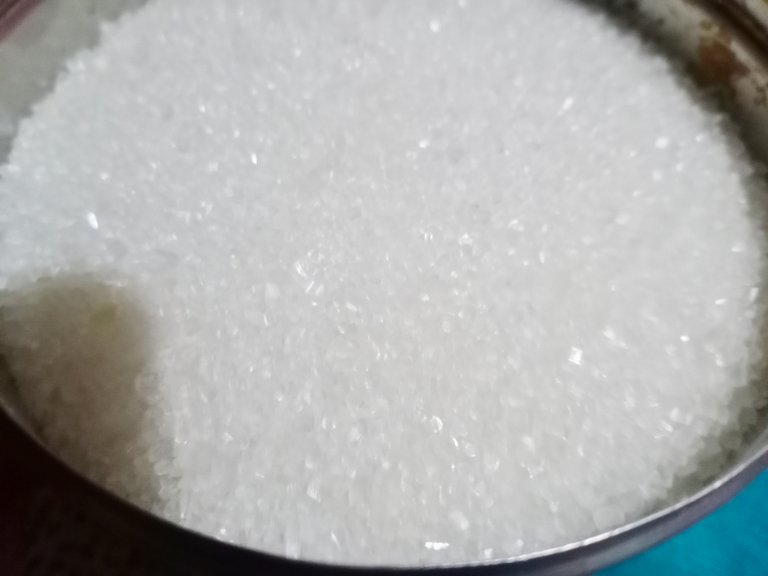 I have shown you what was needed and now I will tell you how to use them. Take a coconut and cut it into pieces and wash the fruit well with water. After that, the sugar should be half kg of sugar and half kg of semolina, then the sweetness will be equal. First of all, boil the water in a pot.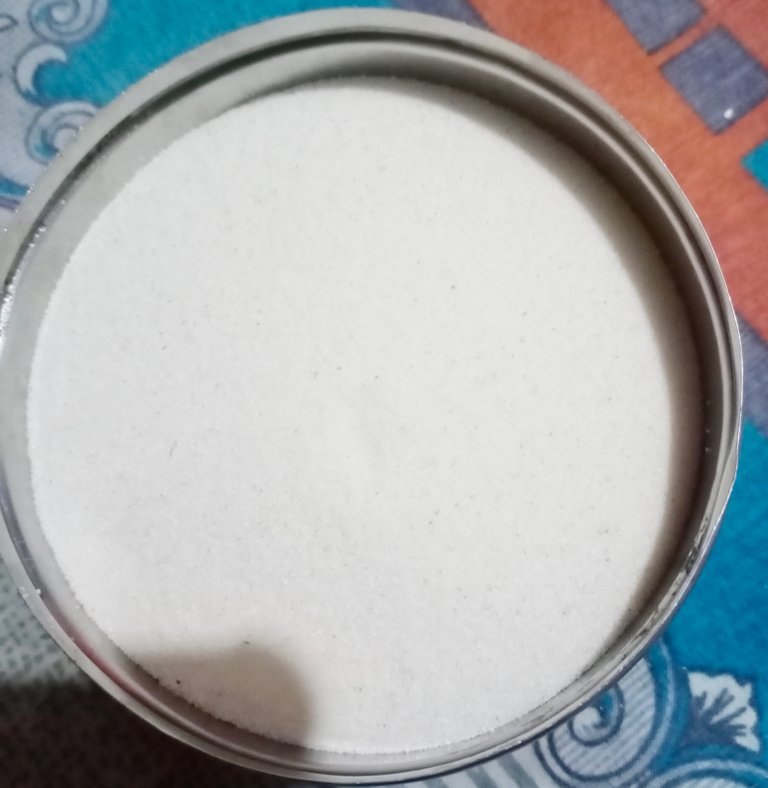 Remember that the water should boil well and after that add cooking oil to the pot and fry the semolina well. If the color of the semolina turns brown then add sugar to it and mix well.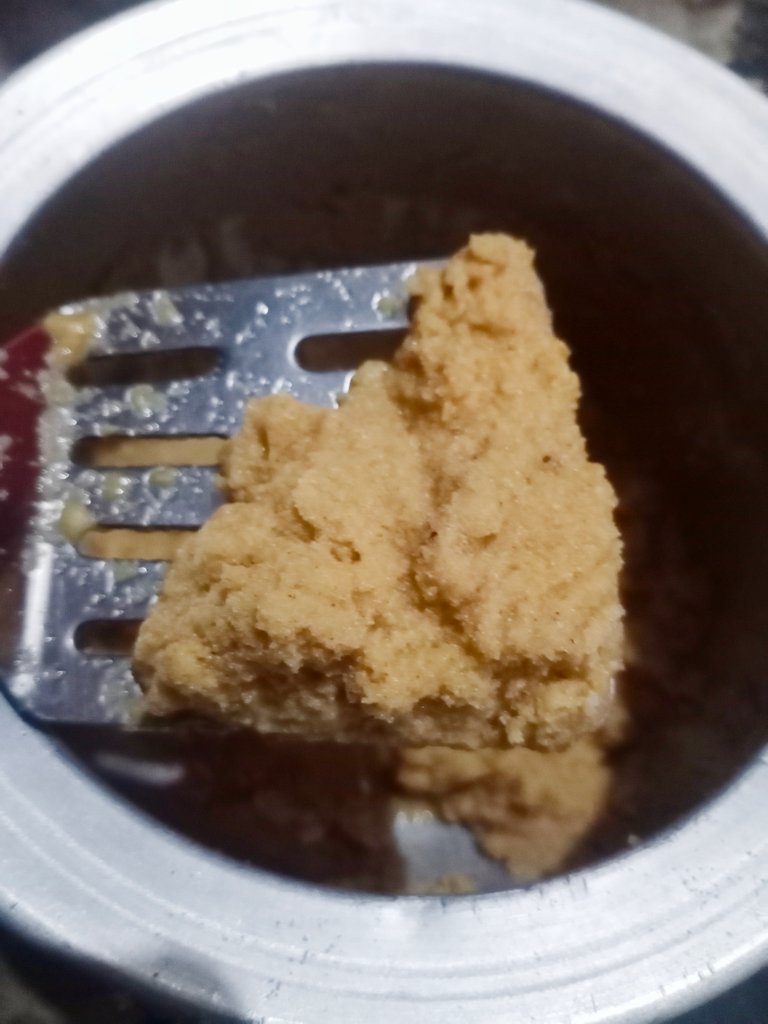 And the same color as the halwa should be browned, after that the chopped coconut and fruits should also be added to it and mixed well.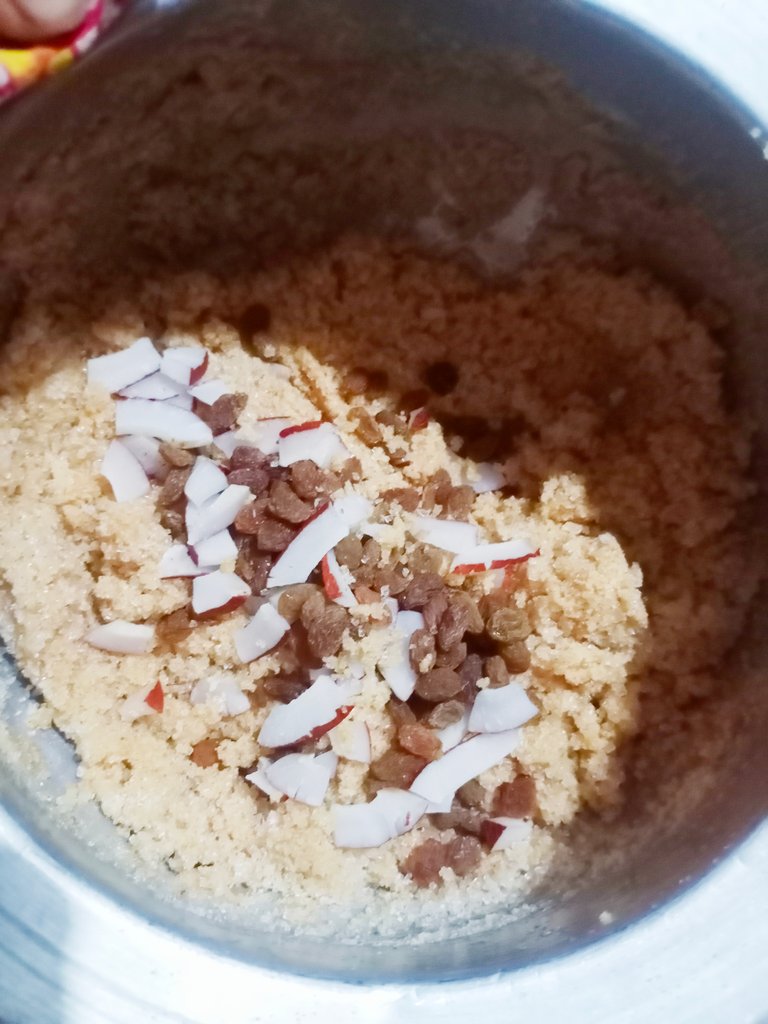 And the water that you have boiled before is to be put in it and kept on a low flame and keep stirring it with a spoon because in a few minutes this water will dry up.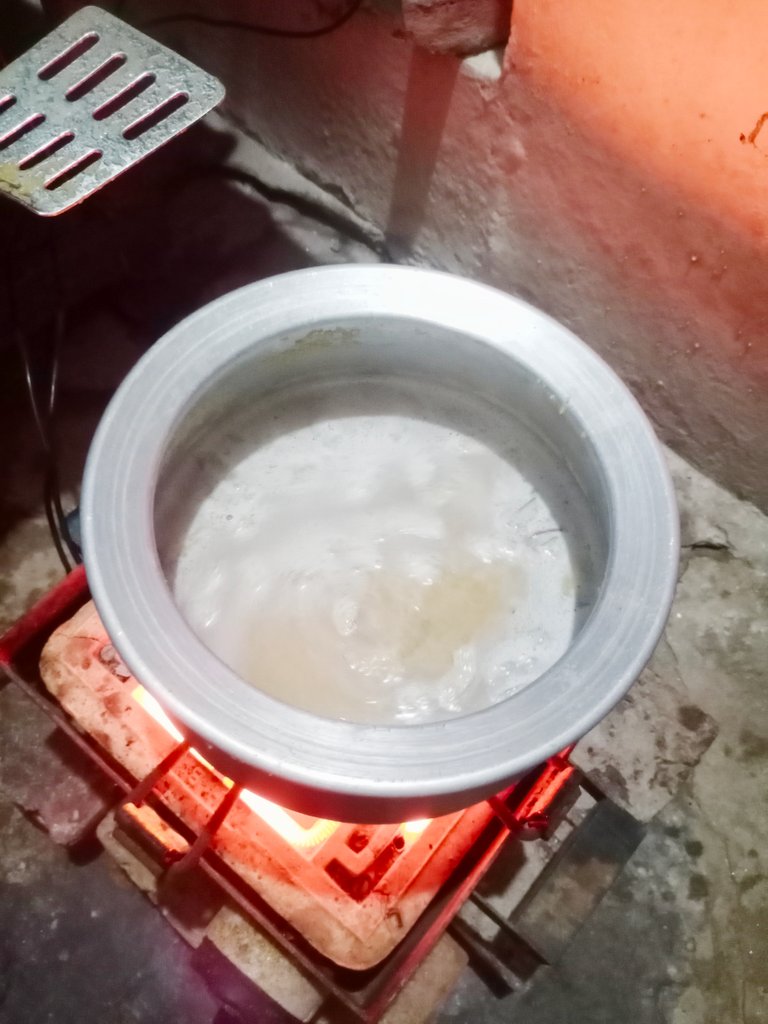 The purpose of stirring the spoon is that when the water is happy, there is a risk of falling down and it happens to many people, but here one needs to be careful so that a tasty sweet dish is ready in a few minutes. The water will dry up and the halwa will start getting ready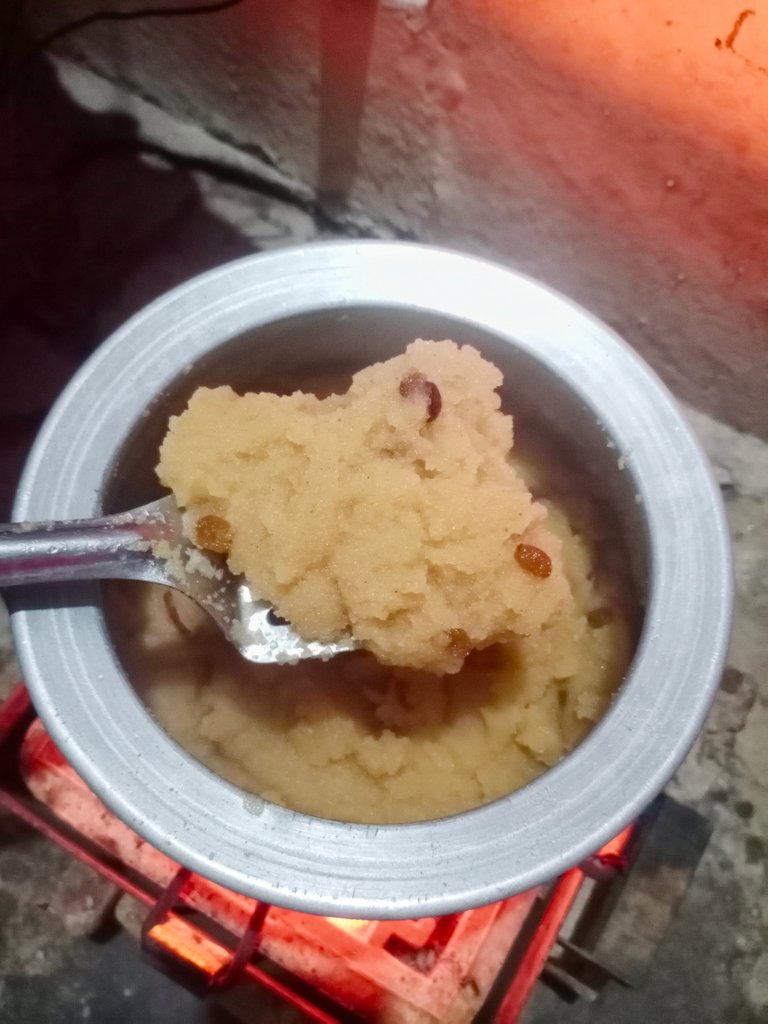 As much water as you want to dry, you have to take it down. It's sweet and responsible, and it's infused with fruit to make it even more delicious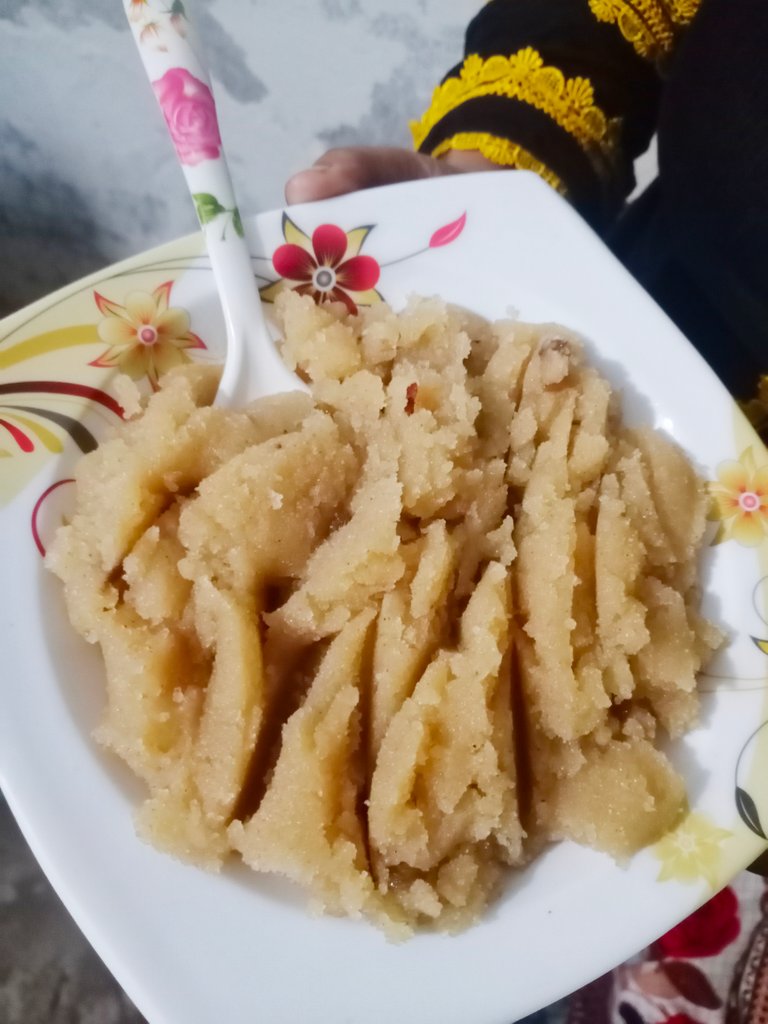 I sometimes prepare this halwa at home and feed it to my kids and myself with great passion. It is a very easy dish that can be prepared in few minutes.
I hope you will like my first post in this community and you will also like the dish I made.
---
---