When i almost suffocated to death
Greetings dear Weekend Experiences community, as every weekend the challenge topics are very interesting, this time I chose to answer the question about whether I have been in a life or death situation, although I have been in more than one risky situation deadly, I am going to tell you about one that occurred in my childhood and of which I have proof that still amazes people who see it. Before starting I would like to invite @yetsimar to participate
I nearly suffocated to death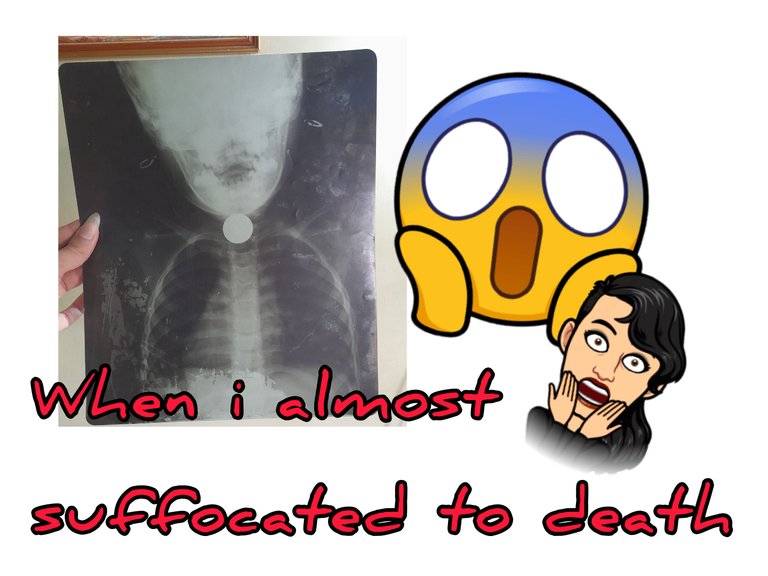 I don't know the exact date but I think I was about 4 years old because I already went to school, I was playing on the floor of my room while one of you was lying in a hammock in the same place, my mother was in another place in the house surely occupied, I was on the floor with a plate full of chopped melon, eating bites of melon and playing with some coins, sometimes the children, although we know that things can be dangerous, we do not think about the risks we take, I took a 1 Bolívar coin which is the modern official coin of my country and I put it in my mouth, not where the tongue is but between my lips and teeth, I clearly remember the reason even though it sounds stupid, I did it because it looked very funny when watching me in the mirror, because my lips took a rounded shape and stretched a lot to cover the coin, I obviously knew that as long as I kept my teeth closed the coin would not enter my mouth, but that's how stupid my idea was 🤣, me at 4 anus I was very mature at school and I learned to read at that age, but without a doubt I was still a girl who made bad decisions, because I don't know when I separated my teeth and the same strength of the muscles of my lips that held the coin pressed in front of my teeth, it made the coin enter my mouth and I swallowed it 😱

I felt how the coin got stuck in my throat, I immediately told my aunt that I was in the same room where I had treated a coin, my aunt called my mom, my scared mom ran to my dad's workshop who was about three houses away, my mom called an ambulance but my dad came first in his car and they took me, halfway to the hospital we found the ambulance and they put me in it, I did not feel symptoms of suffocation, I I only felt some pressure in my throat but I kept breathing normally.

When we arrived at the hospital, the staff that was there was surprised to hear the reasons for my admission (by the way, a nurse made a very unprofessional comment, mentioning that I thought I was a public telephone for having treated a coin 🙄), they immediately made me an x-ray to see where the coin was, that's how I got the epic and unforgettable image of a coin stuck in my throat 😅, kind of funny now but at the time it was very scary.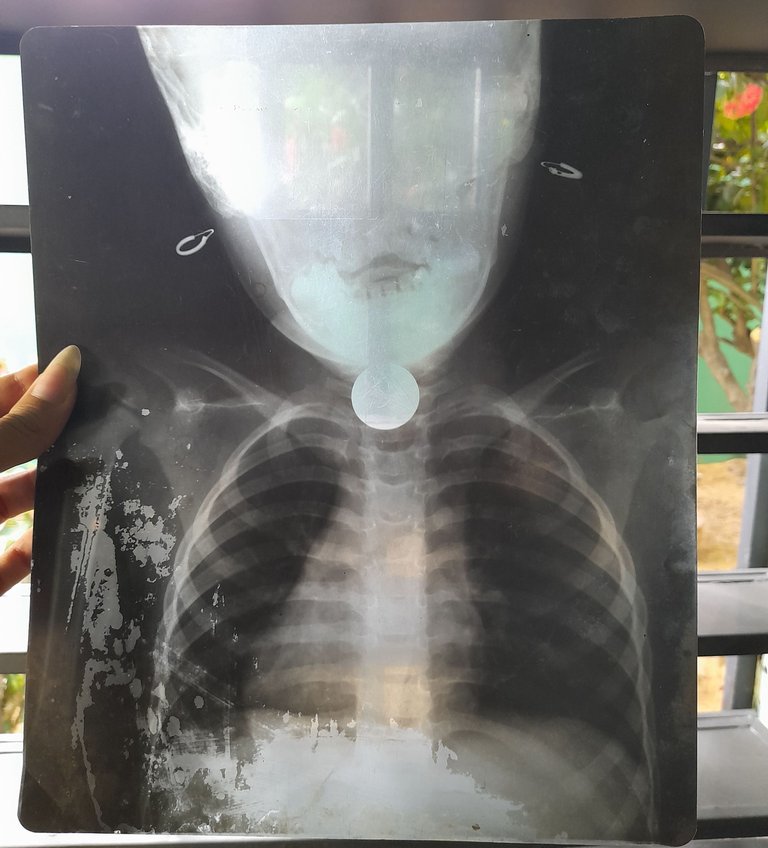 Photo of my x-ray


It was a very delicate situation, luckily the coin was on its side, so this was still allowing air to pass and I could continue breathing, but the great fear of the doctors was that the coin would change its position and impede the flow of air , so they had to get the coin out before I suffocated to death.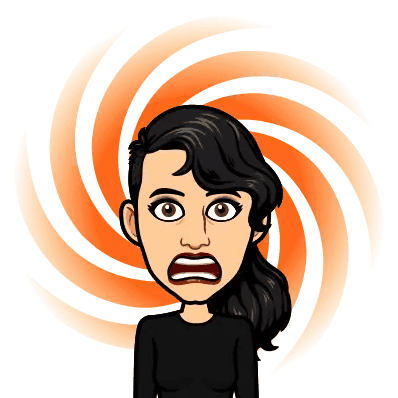 At that moment I didn't know if they were going to have to open my throat, but as a result of the trip at full speed in the ambulance I had arrived at the hospital feeling dizzy, when they laid me down on a stretcher I felt like vomiting, I told my Mom and she took me to the bathroom and as soon as I entered I vomited on the floor, my vomit was made up of pieces of melon and I also vomited the coin 😄 so I saved my life by vomiting. As a message I tell you that no matter how old children are, they will always do stupid things, so as parents or adults taking care of a child we must always be attentive to what they do, because children in a single second can put their own life at risk. life.
---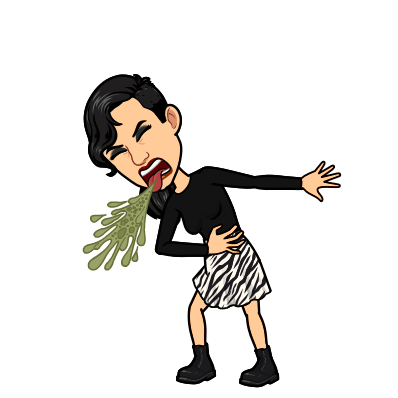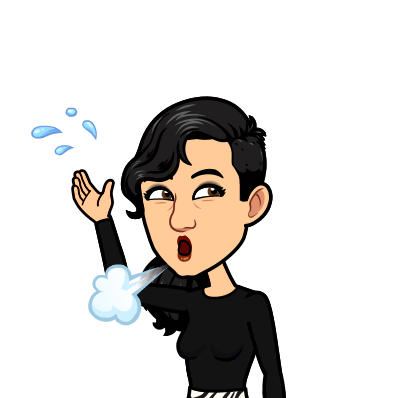 ---


Avatar created in Bitmoji. Cover made in InShot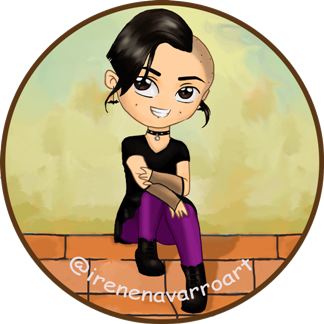 I hope you liked it. I invite you to read my next publications and I will always be willing to answer your questions and comments, you can also follow me and contact me on any of my social networks. Thank you!
---
---