Rising Star. 30 days Experience! Day 8th!
Good day, Rising Star family!
Saturday, Day 465 with Rising Star Game.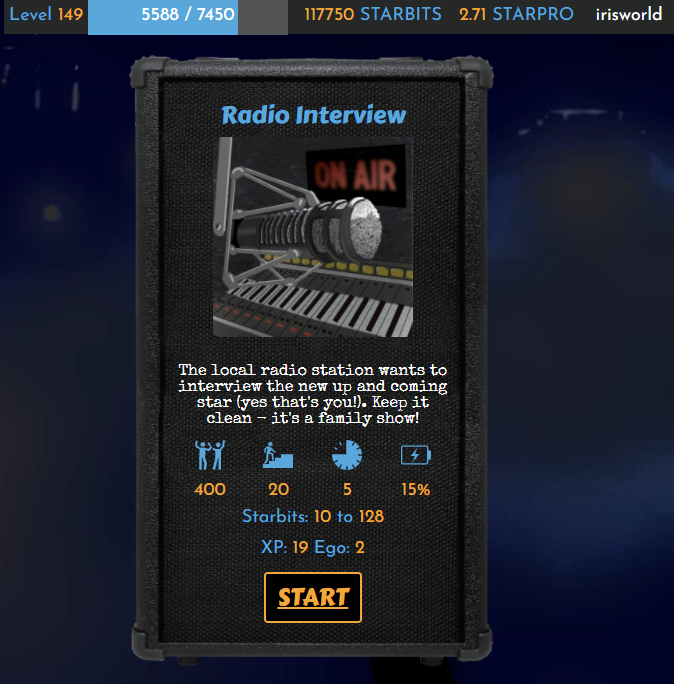 Today is the 8th day of my experience and I want to share with you my progress. I started the experience 7 days ago with 94,689 STARBITS on the balance, right now my balance is 117,750 STARBITS. So, in a week I earned 23,061 STARBITS.
Unfortunately, I didn't check how many missions I played during the week, but I will do it for the 7 days. So, here is a screenshot of my game achievement table.


So, I start the other 7 days with 7,135 missions played in total.
I was very busy during that week because I had too many things to do. Yesterday, I had 15! 15 zoom meetings! So, at the end of the day, I was super exhausted...
I remind you that I don't count on the experience STARBITS that I get from events and a millionaire mission. But actually, I get much more STARBITS just from that easy mission. I get 70,000 STARBITS in a week!
I know that as higher your parameters (skills, fans, etc), as more STARBITS you can earn from each mission. I shared how 36 cards affected these numbers.
Good luck! Have a nice day!
---
If you don't play Splinterlands yet, try it now and win a free card or earn DEC tokens.
If you don't play Rising Star yet, try it now and win a free card or earn STARBIT tokens.
If you don't play CryptoBrewMaster yet, try it now and win a free card or earn CBM tokens.
---
The post was published via @Ecency. Ecency is one of the best communities and posting platforms on Hive Blockchain!
---
FOLLOW ME HERE
---
---