[Splinterlands Art Contest] Christmas Mood
Good day!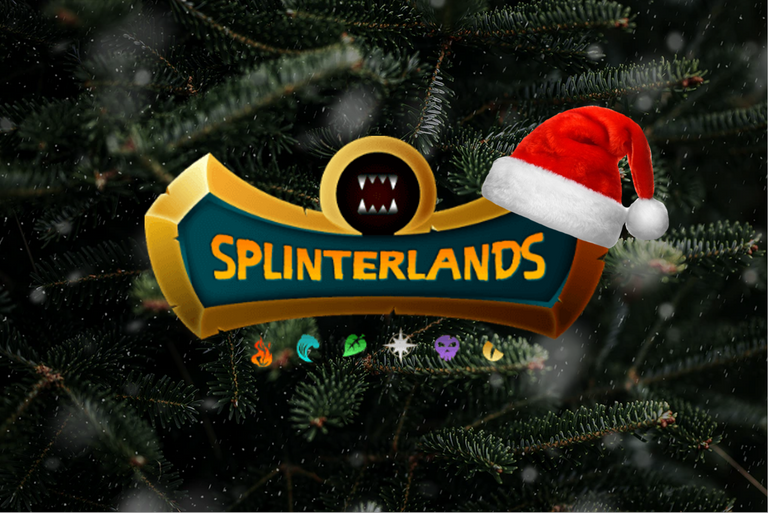 This year I have a super Christmas mood. I bought some decorations for my home, I started making cards for my friends and relatives. And I decided to make a couple of artworks for Splinterlands.
I don't find myself creative and I am really bad at drawing and so on (you will see it by yourself when you will look at my works :)). But still, I want to create something and share my happy mood with others. And I hope it will work...
I like animation and I like gifs, I don't use any special software or tools. All I use are PowerPoint, basic background pictures, simple icons, and Splinterlands images.
---
It doesn't like a lot of time to create a gif if you already have an image of what you want in your head.
Here are the main steps that I did:
Selected a background
Added Splinterlands images (the logo as a Christmas tree ball, Untamed pack, and CL chest as gifts)
Added and adjusted the size of gifs and animation effects
---
I am not sure if my works fit the Splinterlands Art Contest but I will try at least :)
---
The best winter day for me is sitting near the fireplace and reading the book or enjoying the Christmas tree. I like Christmas as any other holiday because it is a chance to prepare and give gifts to friends and family. Splinterlands became a digital world to many of us, and many of us met new friends here.
Therefore, I decided to make a simple gif with a Christmas mood and Splinterlands.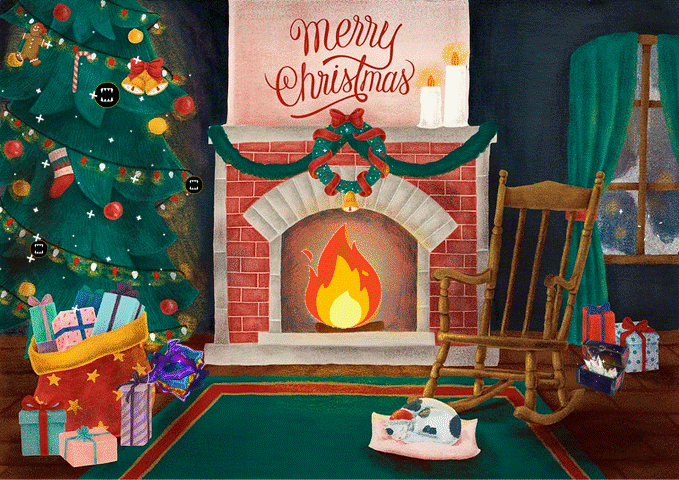 Another gif is also simple. I am not sure WHY I did it, that image just came to my mind...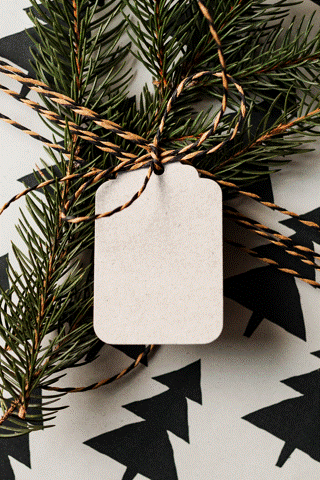 Well, I like to prepare Christmas cards for my friends by myself. I think when you give a handmade card or gift to others, the people who get that card can feel the warmth and love.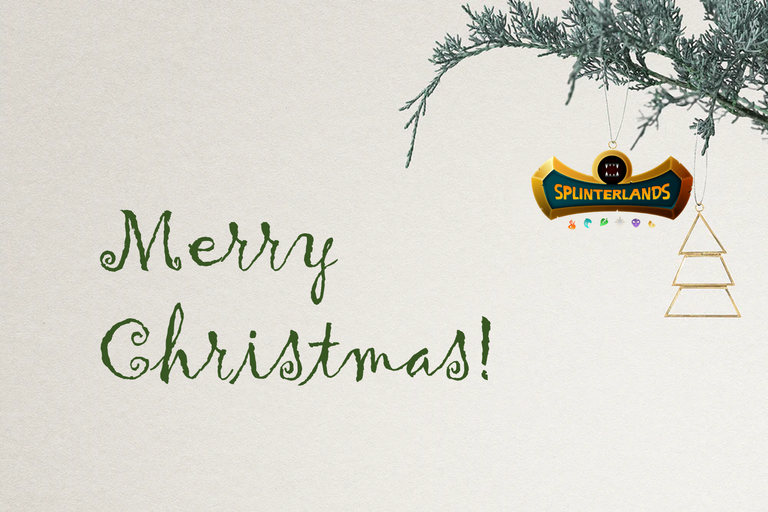 I have a lot more ideas about Christmas and Splinerlands, but I have to force myself and stop...at least for now :)
Did you start preparing for Christmas? Do you have a Christmas mood already as I do?
Good luck!!!
---
If you don't play Splinterlands yet, try it now and win a free card or earn DEC tokens.
If you don't play Rising Star yet, try it now and win a free card or earn STARBIT tokens.
If you don't play CryptoBrewMaster yet, try it now and win a free card or earn CBM tokens.
---
The post was published via @Ecency. Ecency is one of the best communities and posting platforms on Hive Blockchain!
---
FOLLOW ME HERE
---
---