Hive Power UP Day: Noviembre 2021 [ESP/ENG] || #HPUD
Llega el mes de Noviembre, casi estamos por terminar el 2021, el que sin duda ha sido un buen año para nuestra casa HIVE. Como cada primero de mes todos tenemos la oportunidad de sumarnos a la gran fiesta del Power UP, una iniciativa donde podemos mostrar nuestro compromiso con la comunidad.
Ya llevamos varias semanas donde nuestro token se ha mantenido en alza, en algún momento logramos superar el valor de 1$ y el precio se ha mantenido en valores cercanos. Esa estabilidad es positiva para todos porque nos permite planificar mejor nuestras finanzas. La buena noticia de esto es que todos los ahorros en stake se revalorizan, dándole mayor valor a nuestras cuentas y haciendo que los votos tengan mucho más peso. Ahorrar ahorita es una buena decisión, así podremos multiplicar nuestro capital cuando el valor de la moneda este más alto.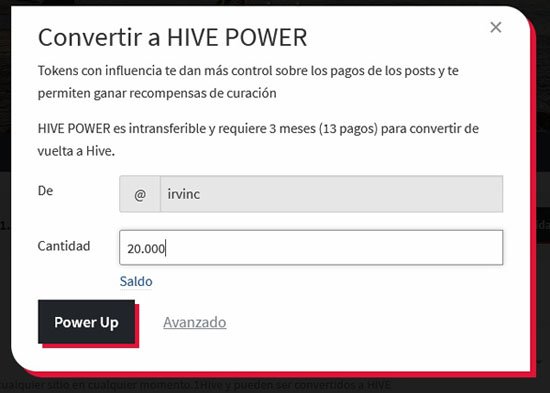 Es bueno tomar en cuenta que en HIVE todos somos propietarios, todos somos socios de esta gran empresa. Por eso es importante mantener la inversión. Cualquier negocio necesita de inversión para fortalecerse y seguir siendo rentable, y HIVE no es la excepción. Esa es la intención del Power UP. Motivarnos para que sigamos invirtiendo todo el tiempo.
Cada quien puede invertir en la medida de sus posibilidades, cualquier aporte es bueno, todos son bienvenidos, desde un centavo en adelante. Lo importante es sumarse a esta iniciativa para que siga creciendo.

Los amigos de @hivebuzz tienen varios incentivos para los que decidan participar. Todo el que supere los 10 HIVE de Power Up recibirá una linda insignia. Además, hay la posibilidad de recibir alguna delegación para las actividades propias de la Blockchain.
Únete a la fiesta del Power Up, todavía hay tiempo. Tu aporte es bienvenido.
¡Larga vida a HIVE!

ENGLISH


November is almost here, we are almost at the end of 2021, which has undoubtedly been a good year for our HIVE house. As every first of the month we all have the opportunity to join the great Power UP party, an initiative where we can show our commitment to the community.
We have already spent several weeks where our token has been on the rise, at some point we managed to exceed the value of $ 1 and the price has remained close to that value. This stability is positive for everyone because it allows us to better plan our finances. The good news of this is that all stake savings are revalued, giving more value to our accounts and making the votes have much more weight. Saving now is a good decision, so we can multiply our capital when the value of the currency is higher.
It is good to keep in mind that in HIVE we are all owners, we are all partners in this great company. That is why it is important to maintain the investment. Any business needs investment to strengthen and remain profitable, and HIVE is no exception. That is the intention of Power UP. To motivate us to keep investing all the time.
Everyone can invest to the extent of their possibilities, any contribution is good, all are welcome, from a penny and up. The important thing is to join this initiative so that it continues to grow.
The friends of @hivebuzz have several incentives for those who decide to participate. Everyone who surpasses the 10 HIVE of Power Up will receive a nice badge. In addition, there is the possibility of receiving some delegation for Blockchain's own activities.
Join the Power Up party, there is still time. Your contribution is welcome.
Long live HIVE!
Translated with www.DeepL.com/Translator (free version)

Todos tus comentarios son bienvenidos en este sitio. Los leeré con gusto y dedicación.
Hasta una próxima entrega. Gracias.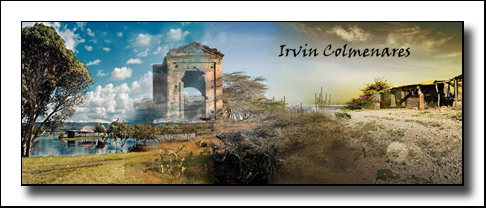 Las fotos, la edición digital y los Gifs son de mi autoría.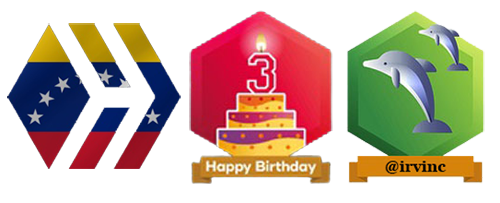 No te olvides de votar @cervantes como witness en esta página:
https:/wallet.hive.blog/~witnesses

Te invito a apoyar este proyecto como witnes y a formar parte de esta gran comunidad uniéndote a su Discord en el siguiente enlace:

OCD Has a Hive Witness ... @OCD-Witness!
---
---