Newbies initiative task 3: Hive keys and possible ways of handling account security.

Greetings everyone!
I hope everyone is fine, I believe everyone's account is well secured. Regarding the initiative, it is really an eye-opener for me. Starting from the #discord meeting, the ideas shared are quite educating. I really learned a lot from the meeting.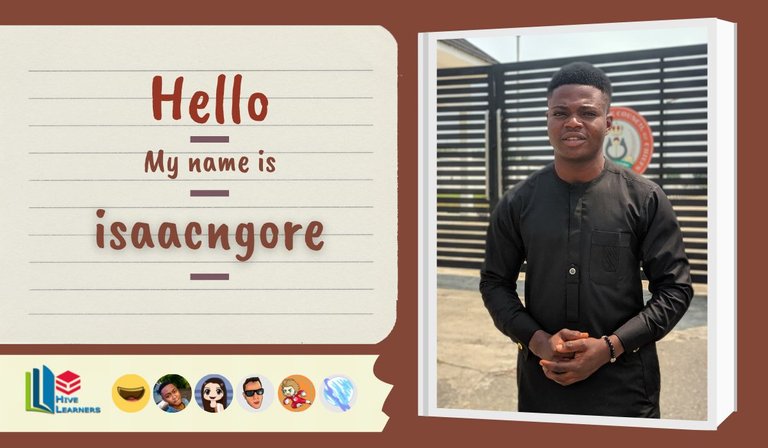 Before now, while engaging on hive I have been finding some processes hard to carry out due to me not fully understanding hive systems. I remember times where, when keys are needed and mostly when specified as private key, I end up getting confused with which of the key to use. I was only given two keys after account creation by my boss, which are the active and posting keys. I never had awareness of the memo and owner keys, what I always did when the key is specified as private keys was to either try using the active key first or the posting key.
Today I believe with the guide, I can go about with different transactions without finding it hard, I appreciate #newbies initiative for this wonderful opportunity to keep learning new things.
Hive is a fascinating ecosystem, hive does not only allow fun having but with fun here, hive members are still paid. This makes it more demanding to be conscious of protecting the rewards earned from hive. In different social media, most of us understand how hard it is for someone to loss his or her account to hackers. Most cases, these are accounts that does not generate any token but we become very sad when we misplace the account. It will be so painful if after all this engagement and a hiver can't gain access to the account again.
Opinion on hive keys safety.
Keeping our keys safe, they are divers ways of doing that but to me, below are my suggestions.
1. Saving the keys in an Email.
Having our keys attached to an internet is quite a safe way for me, to easily access it when need arises. I know sometimes the internet may fail as regarding the opinion from the meeting concerning Google cloud that is why there is always a plan B in cases where plan A fails. In this case I feel it is best if it's safe in an email, even when your phone has been stolen, one can still access his/or her email and get the necessary information in it.
2. Writing it down in a hard copy book or jotter.
This is another way the keys can be saved even when they is tendency that the book can get missing anytime.
3. Sending it to a friend | sister | brother.
This is another safe journey in keys storage, just as a recovery account can be set to enhance easy recovery of account if keys get missing, this is another alternative to easily get hold of an account that has been compromised.
How to check recovery account
The process I am sharing is that of peakD frontend.
If the account is already logged in, the first thing is to tap on the blog aspect , then you locate the three small dots, after here you click on key's and permission, from here you will find recovery account, after clicking, it will display the recovery account.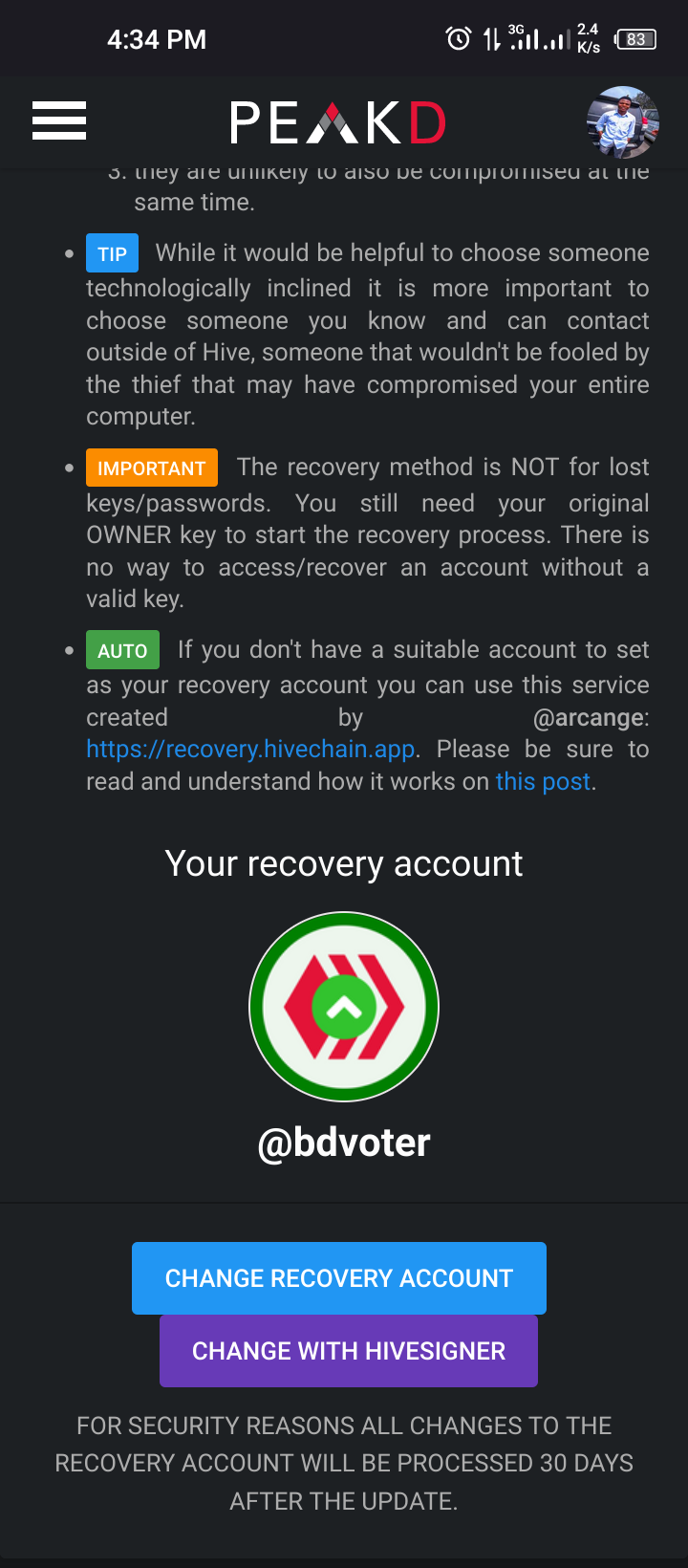 The process of recovering account
Here is the link 👇
https://reazuliqbal.com/HiveAccountRecovery/
Tap on the link, from here you will find recover account after that, you generate a new password, this is where you will be given an owner key, after that you send it to the trustee, from there you will create a new password and other necessary keys.
My account trustee
@bdvoter is my trustee
Why do I choose it as my trustee?
This happens to be the recovery account that has been there but still carrying out some findings to know if I should change it.
Keys and their uses
Owner key: This key is used to reset every other key and also helps in recovering hive account.

Active key: This is finance related key, it main purpose is for hive finance transactions.

Posting Key: This key has to do with hive engagements such as commenting, posting and voting.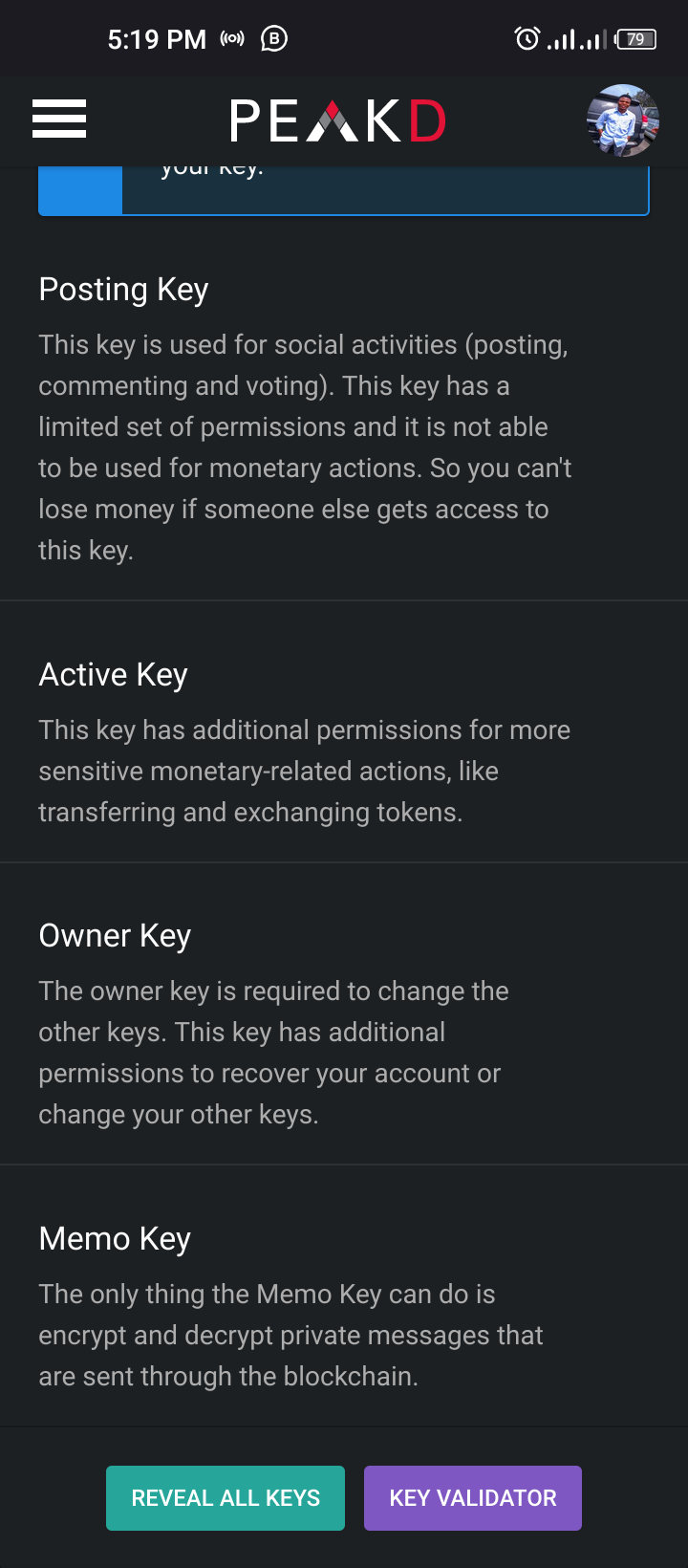 My appreciation goes to this nobel team responsible for the #newbie's-initiative. This is a golden opportunity for me.
I am @isaacngore.
---
---