Newbies Initiative task 5: Interesting facts about hive tokens and ways of handling it.
Hello everyone!!
First let me apologize for not taking part in the last newbies intiative task due to circumstances around me and I hope to do better in other tasks.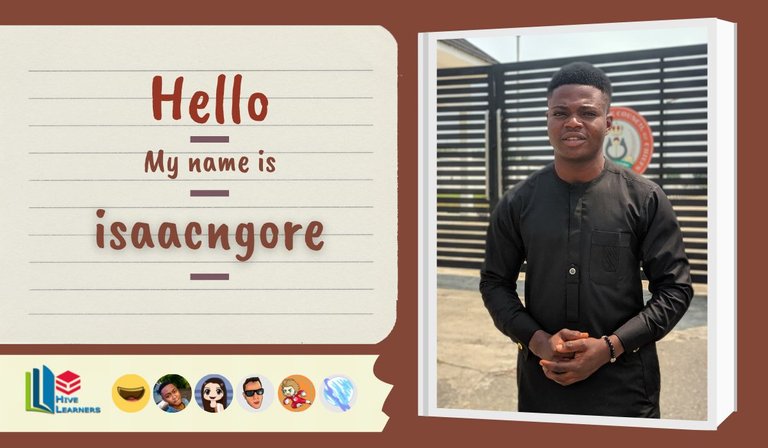 Image designed by @projectmamabg
Concerning this task, it is really an interesting aspect of hive engagement because I see it as everything in hive revolves around earning this tokens either for immediate use or for future use but in most cases I prefer tokens to be safed for the future. The future is unknown to everyone but in part of the future holdings, crypto currency is an interesting part of it and with hive, holding shares of crypto currencies will be an easy task to embark on.
Concentrating on this task, I will answer the questions ask sequentially.
Starting with is:
Abuses of tipping/mining service.
This is when it has to do with the errors committed during our engagements on hive platform in regards of tipping/mining services.
This abuses are:
a. Directly tipping oneself the token from a post.
b. Creating another account just to tip your main account.
According to our task 5 tutor @ksam he said it is scammy and as such a very big offense on hive platform.
c. Having a mutual agreement to tip each other.
The difference between hive and swapped hive.
As we were given a brief knowledge on how to earn tribe tokens, we were taught about first layer tokens and second layer tokens.
Among this first and second layer tokens shows the difference of hive and swap hive.
Here is the difference.
Hive is a first layer token while
Swap Hive is a second layer token.
In carrying out hive-engine exchanges, it can only be done through second layer tokens that shares liquidity pools and swap-hive is like a central token that has liquidity pool with every other second layer token.
Decentralized exchanges on hive
leodex(leodex.io)
tribaldex
Beeswap(Beeswap.dcity.io)
Hive pay(hivepay.io)
Task exercise.
1.1 hive conversation to swap hive and back to hive.
The first step here is to determine the decentralized exchange you will want to use.
For me I always had issues depositing on tribaldex before I had knowledge of leodex and now I am adding others to the list. For this exchange I am using leodex.
The process from hive to swap hive(Deposit).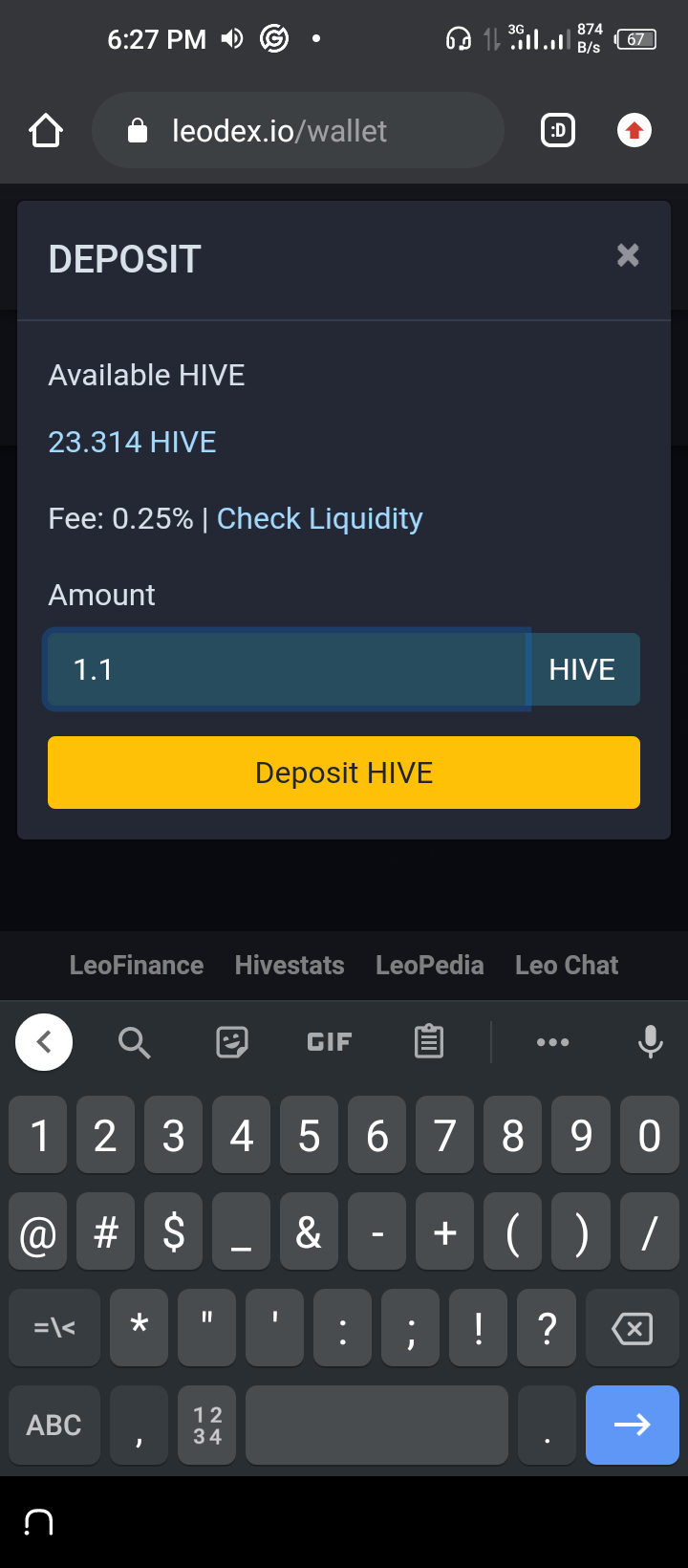 Click on deposit hive.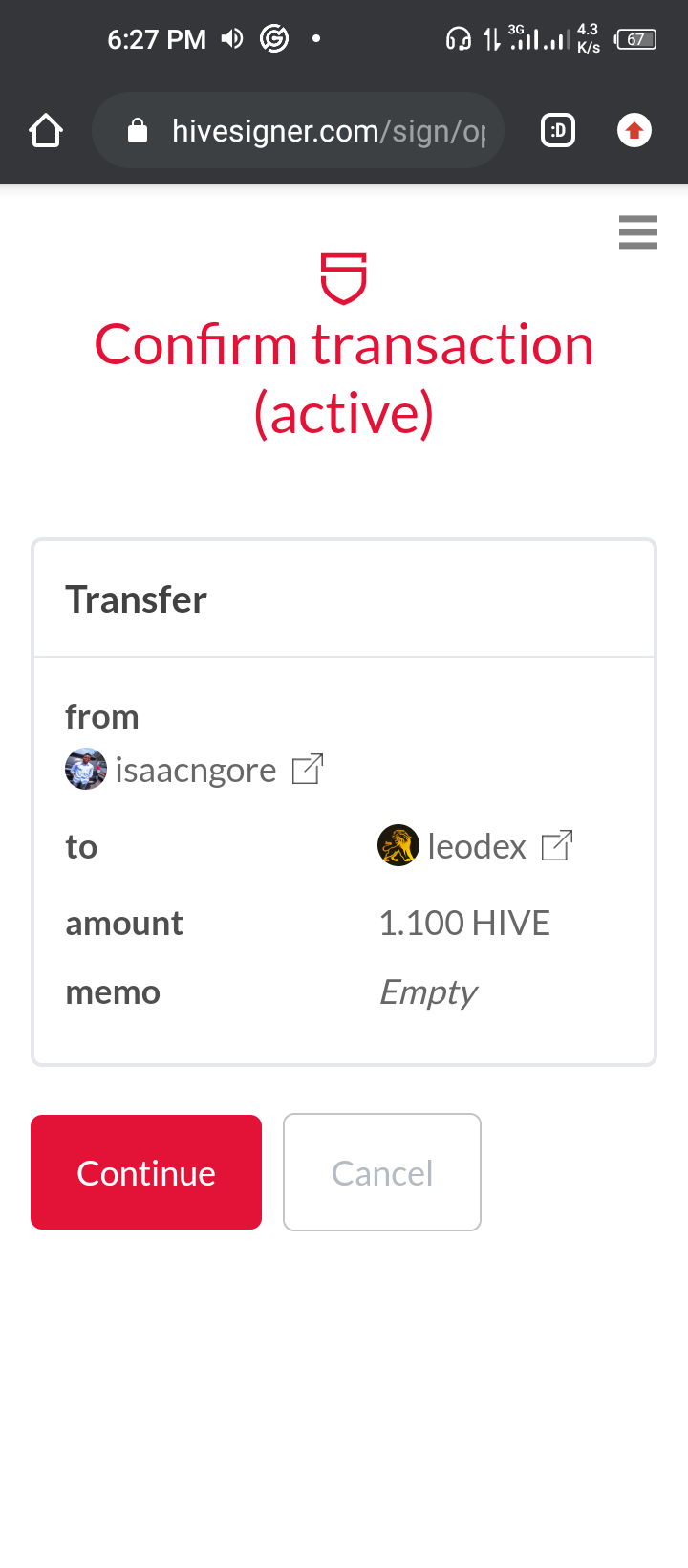 Continue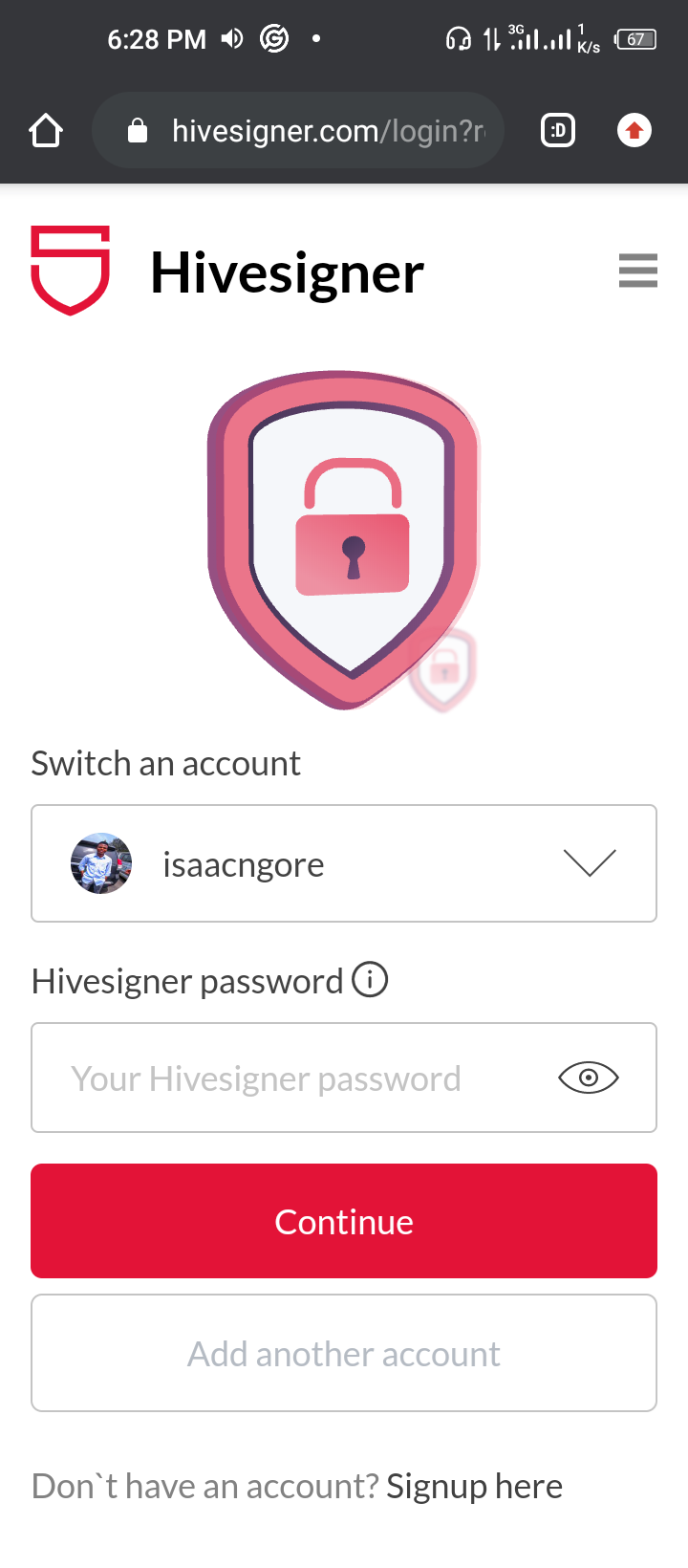 Continue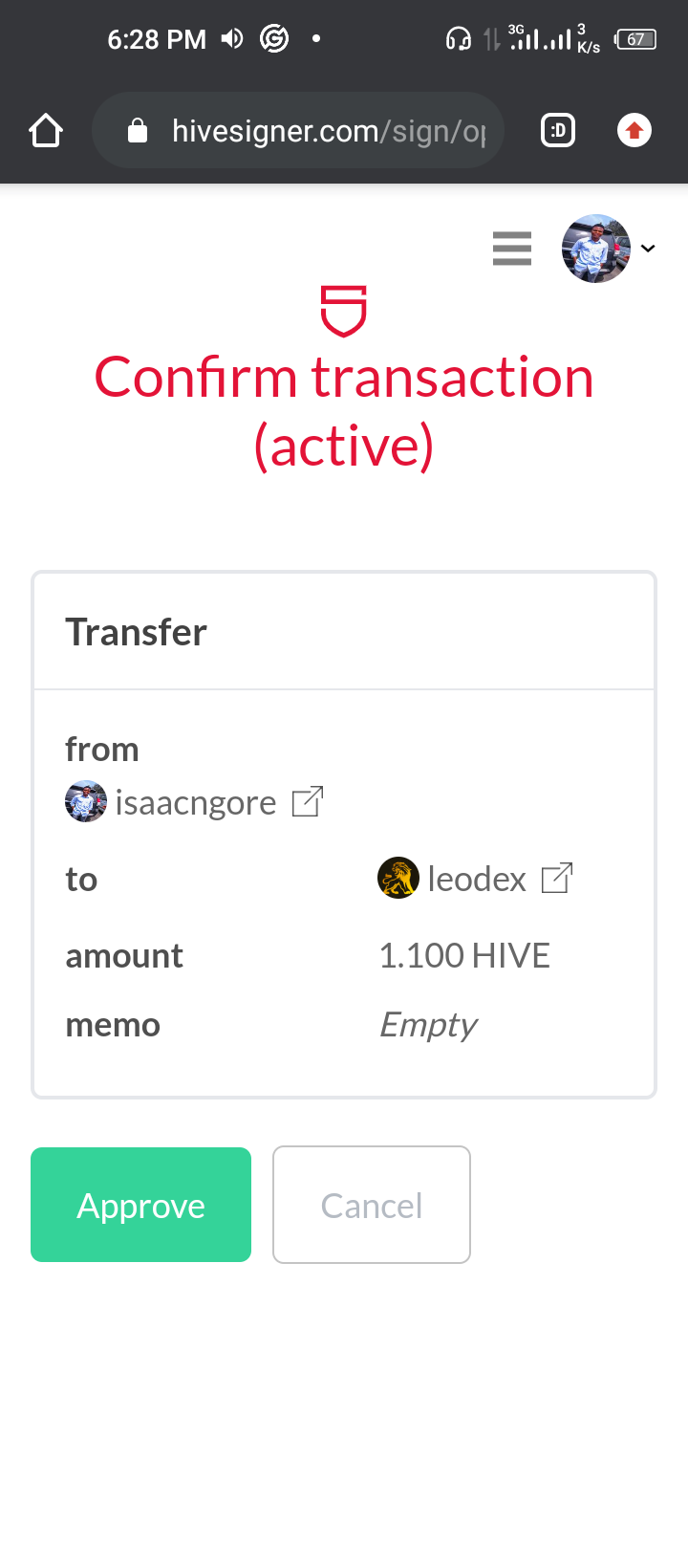 Approve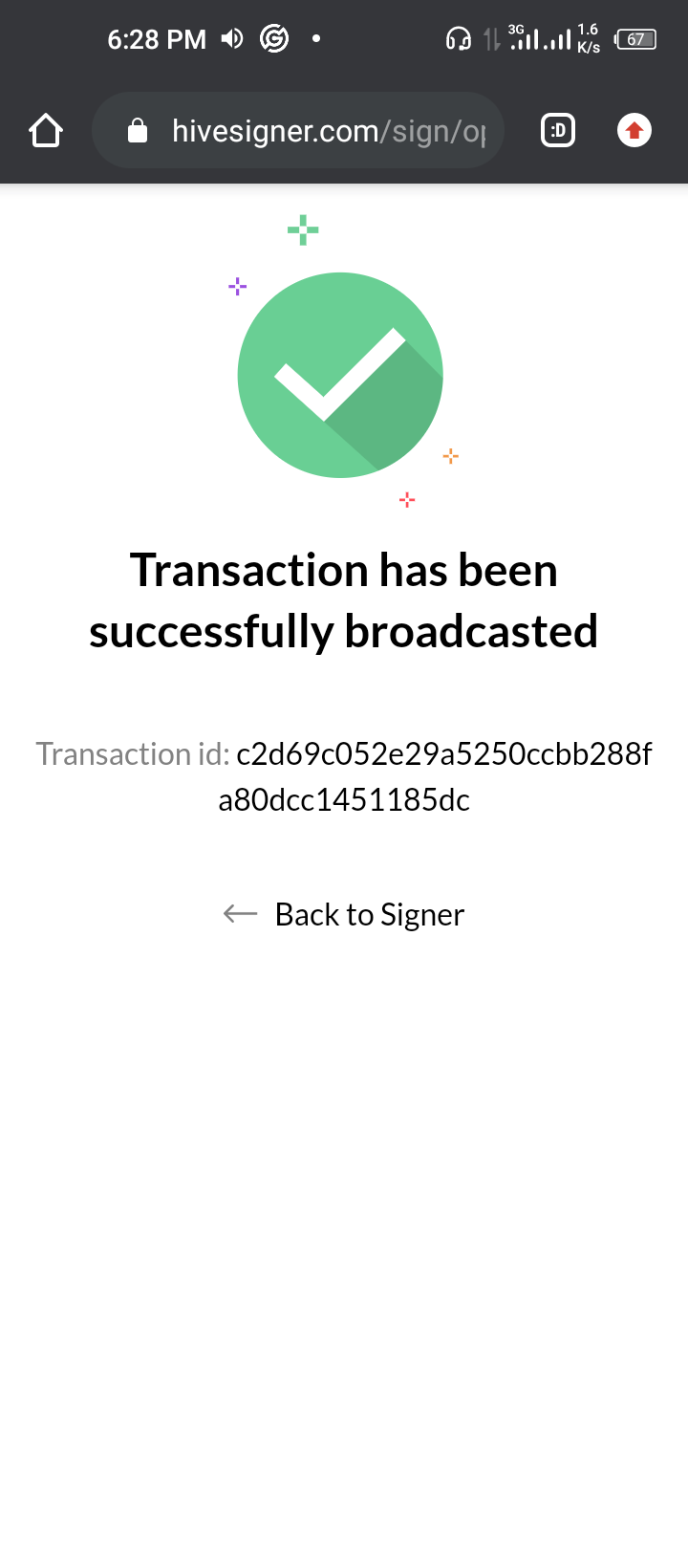 This where I have to check hive-engine to know if it has reflected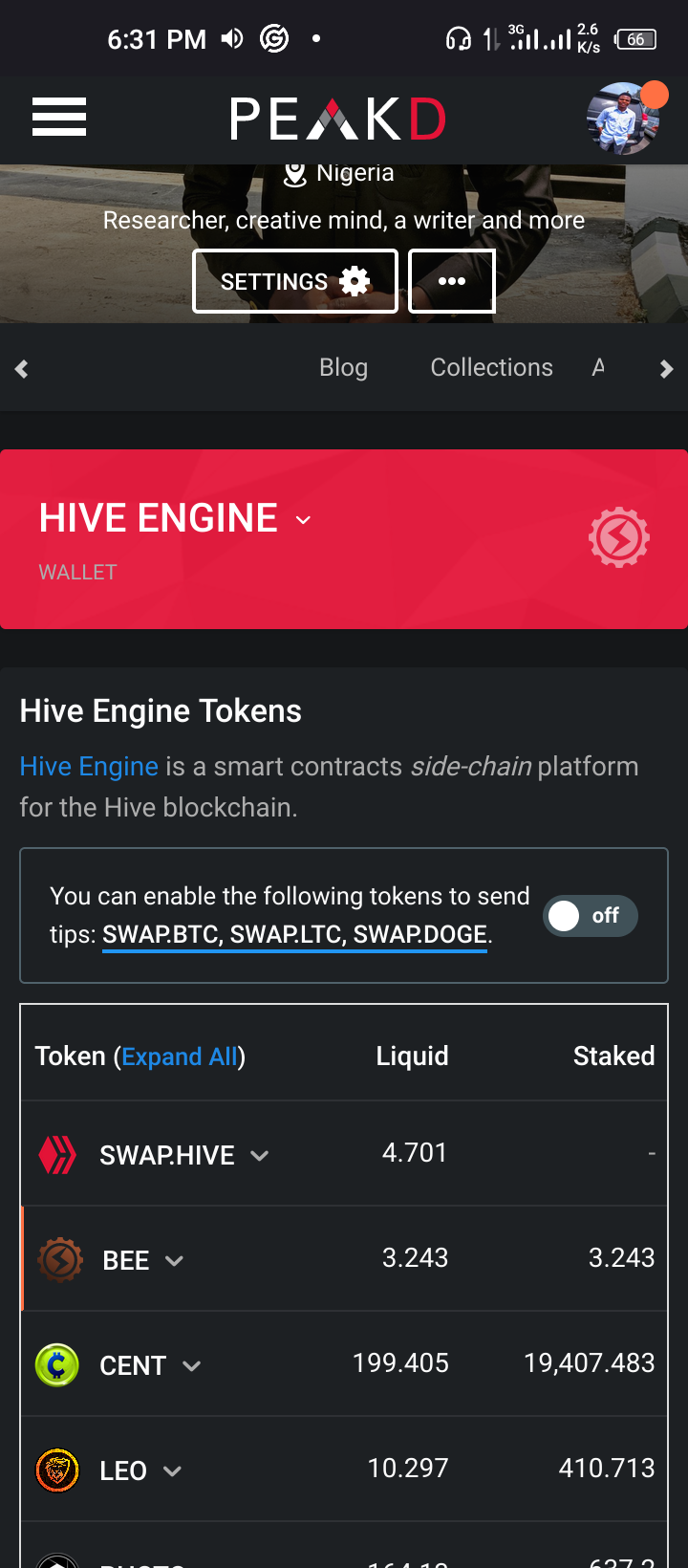 The process from swap hive to give(withdrawal)
This one only requires two steps and you are done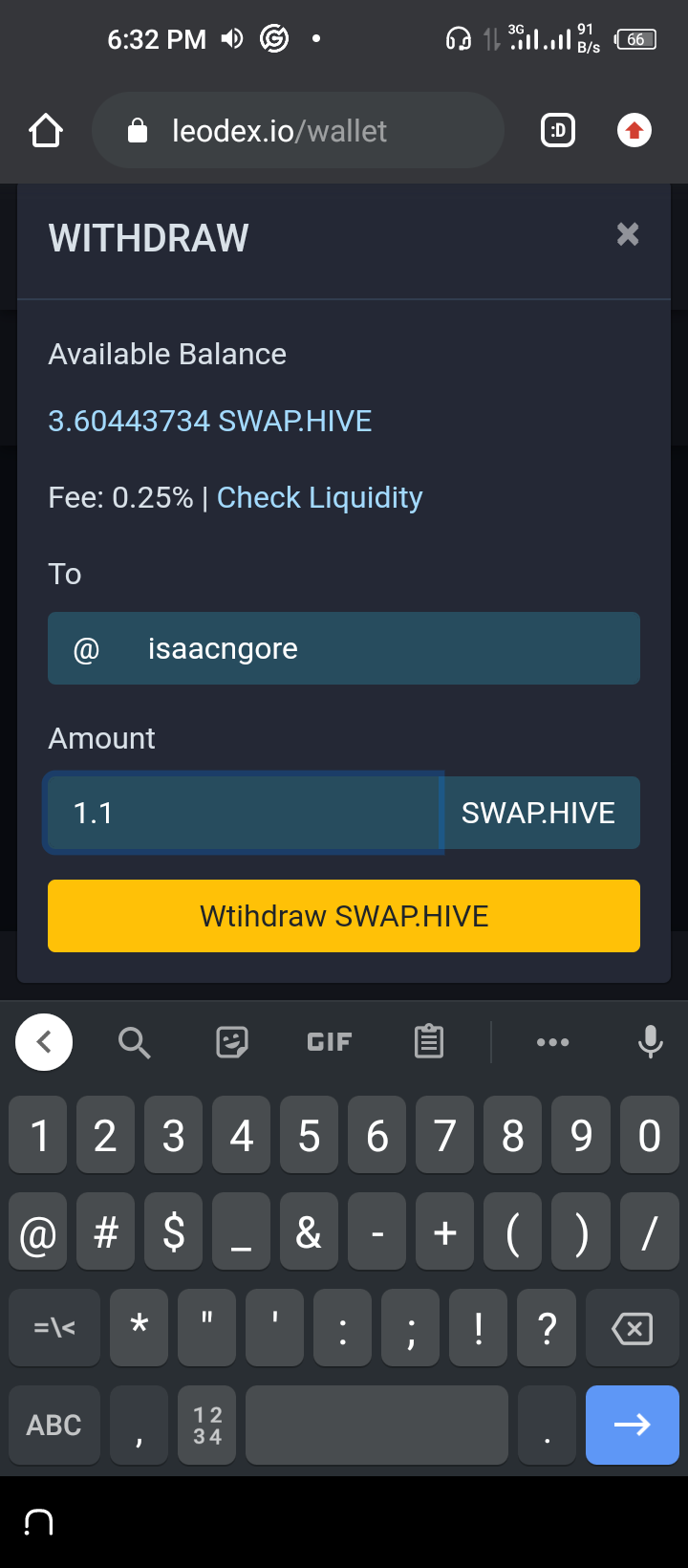 Click on withdraw swap hive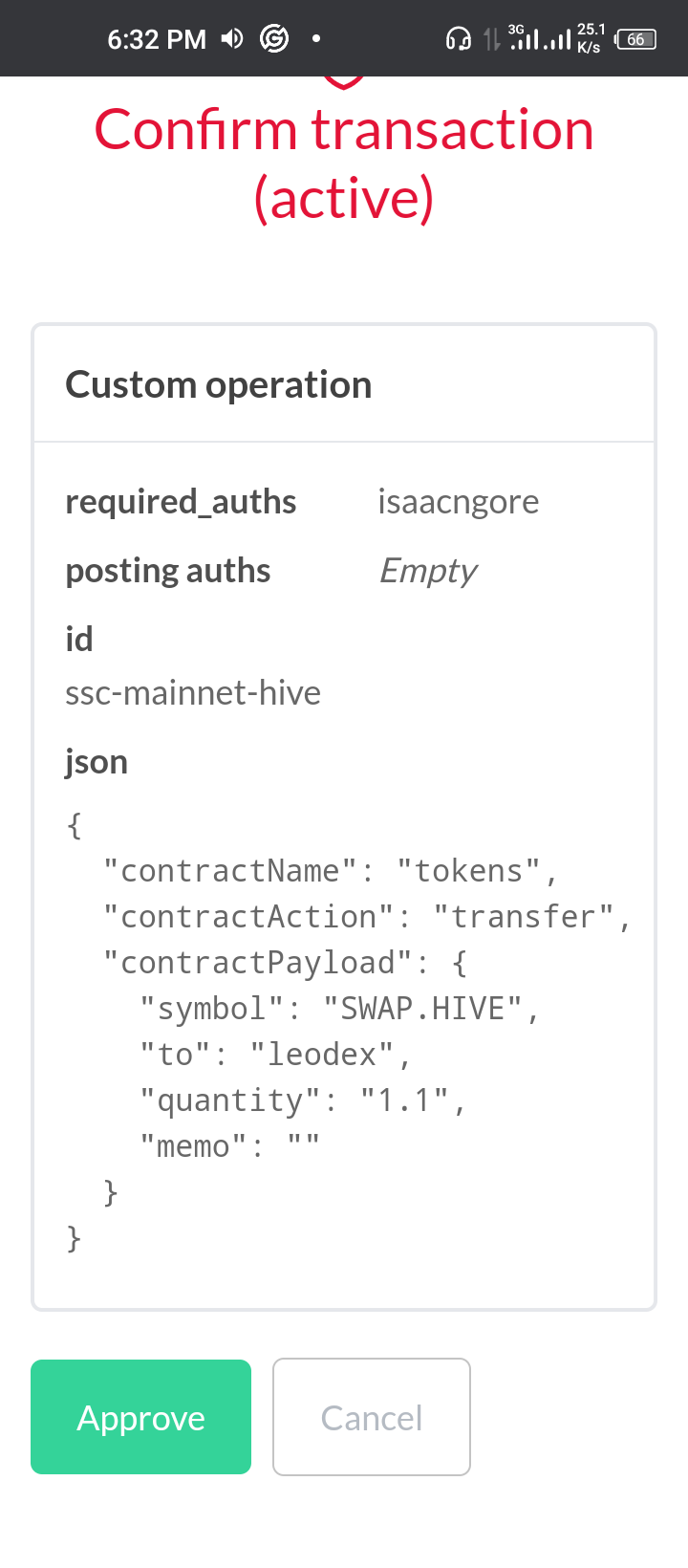 Approve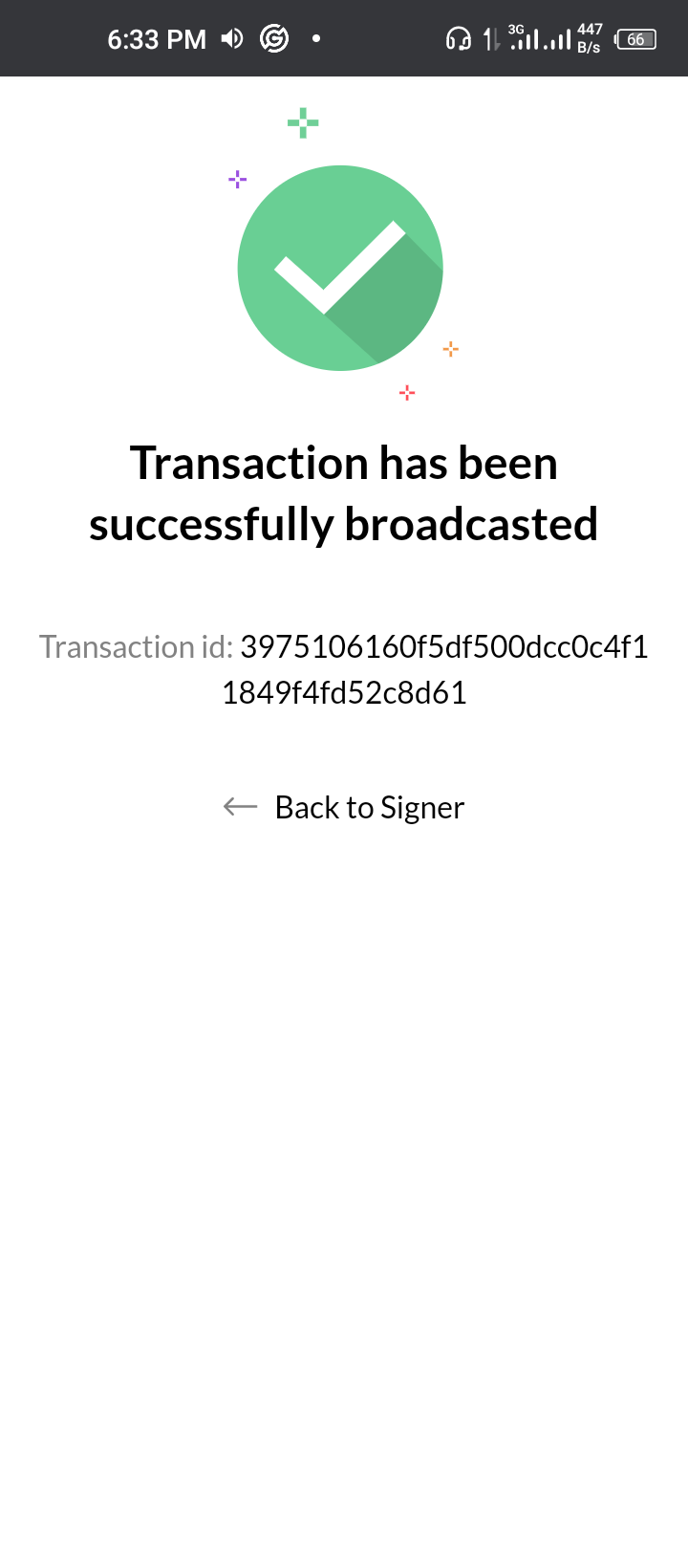 My appreciation goes to my team leader @nkemakonam89 for her encouragement and constant check to ensure my participation in the newbies task and to the sponsors, tutors of this wonderful initiate. It is a great opportunity to be here.
Thank you for reading!
I am @isaacngore.
---
---