Elaborando mi disfraz de pavoreal para un desfile el dia de la raza | Making my peacock costume for a parade on Columbus Day
🌈⭐Elaborando mi disfraz de pavoreal para un desfile el dia de la raza🌈⭐
🌈⭐Making my peacock costume for a parade on Columbus Day🌈⭐
La semana pasada estuve elaborando con ayuda de mi mamá mi disdraz para el desfile indigena del dia de la raza. >Last week, with the help of my mom, I was making my costume for the indigenous parade on Columbus Day.
Me siento muy feliz de haber elaborado mi traje con ayuda de mi mamá, me gusto demasiado porque las plumas eran muy coloridas aunq en la camara de lejos no se aprecia.
I am very happy to have made my costume with the help of my mom, I liked it too much because the feathers were very colorful even though the camera does not show it from afar.
---
---
Dibuje el pavorreal en un papel bondo y con mis tizas y colores lo fui pintando.
I drew the peacock on bondo paper and with my chalk and colors I painted it.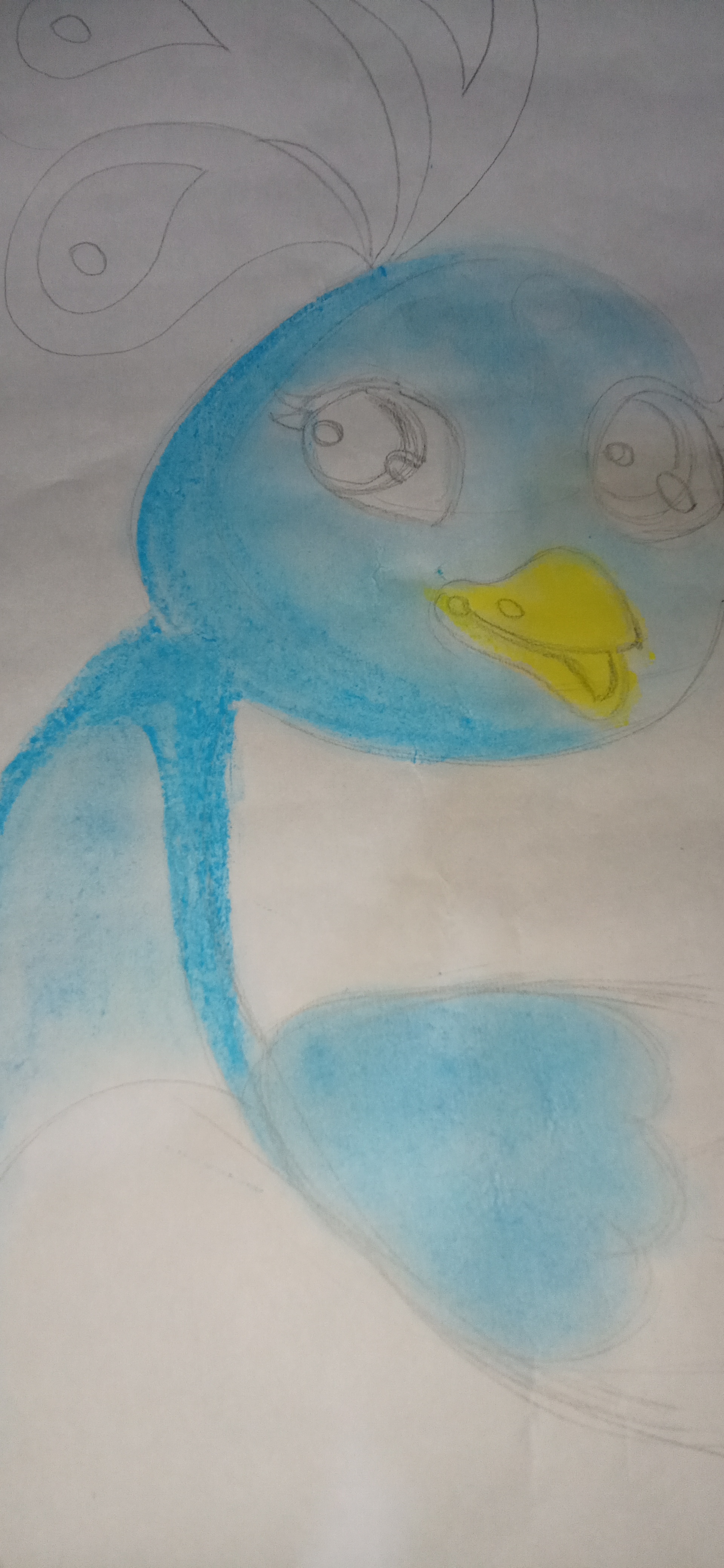 Pinte el cuerpo con tiza tambien, la cresta con fucsia y el pico de amarillo, Quise hacerlo bien colorido.
I also painted the body with chalk, the crest with fuchsia and the beak with yellow, I wanted to make it very colorful.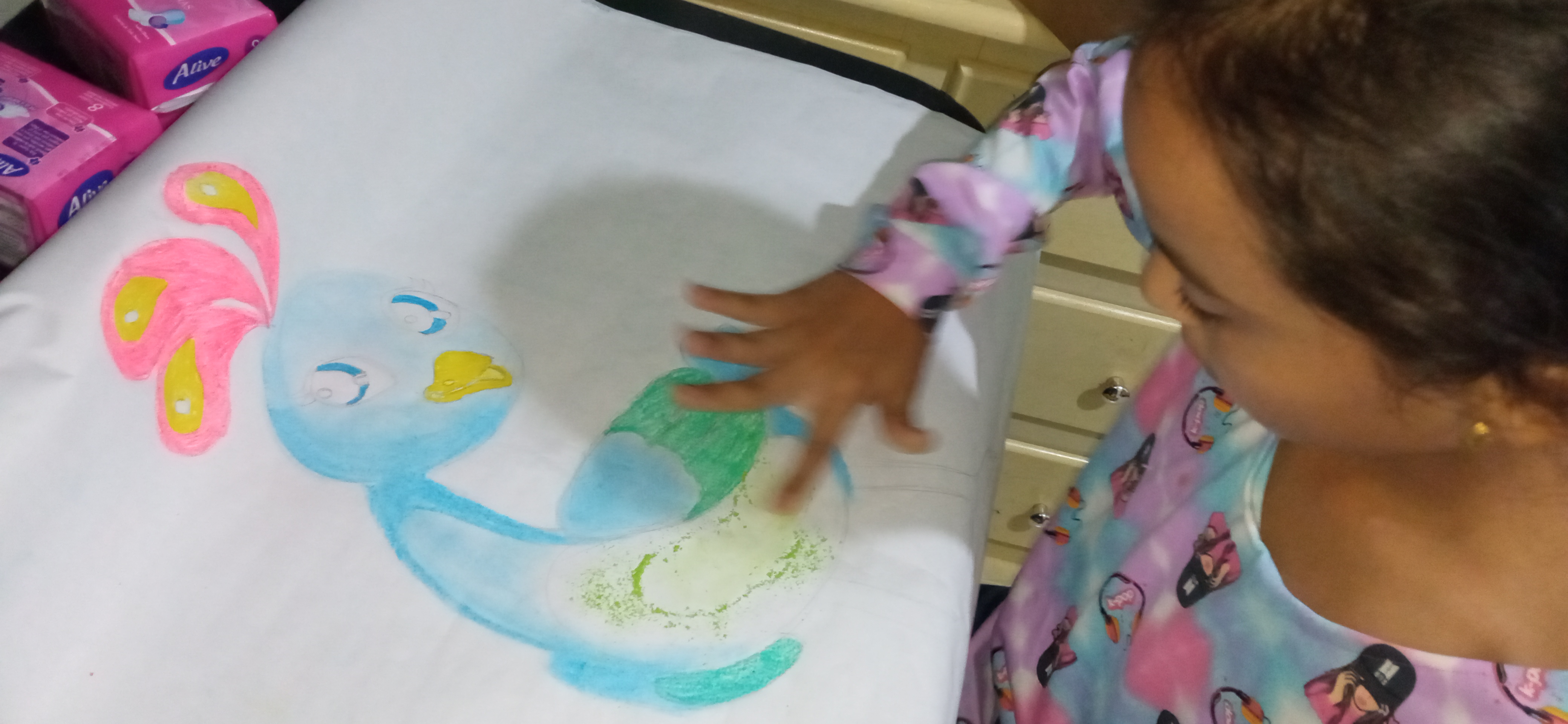 Le pinte los ojos de color azul, y lo remarque con marcador negro para que los ojos se vieran hermosos.
I painted the eyes blue, and highlighted it with a black marker so that the eyes looked beautiful.
Las plumas me las regalaron, me las regalo un vecino que tiene pavorreal y el las larga solas, no crean que se las arrancamos.
The feathers were given to me, a neighbor who has a peacock gave them to me and he left them alone, don't think we ripped them out.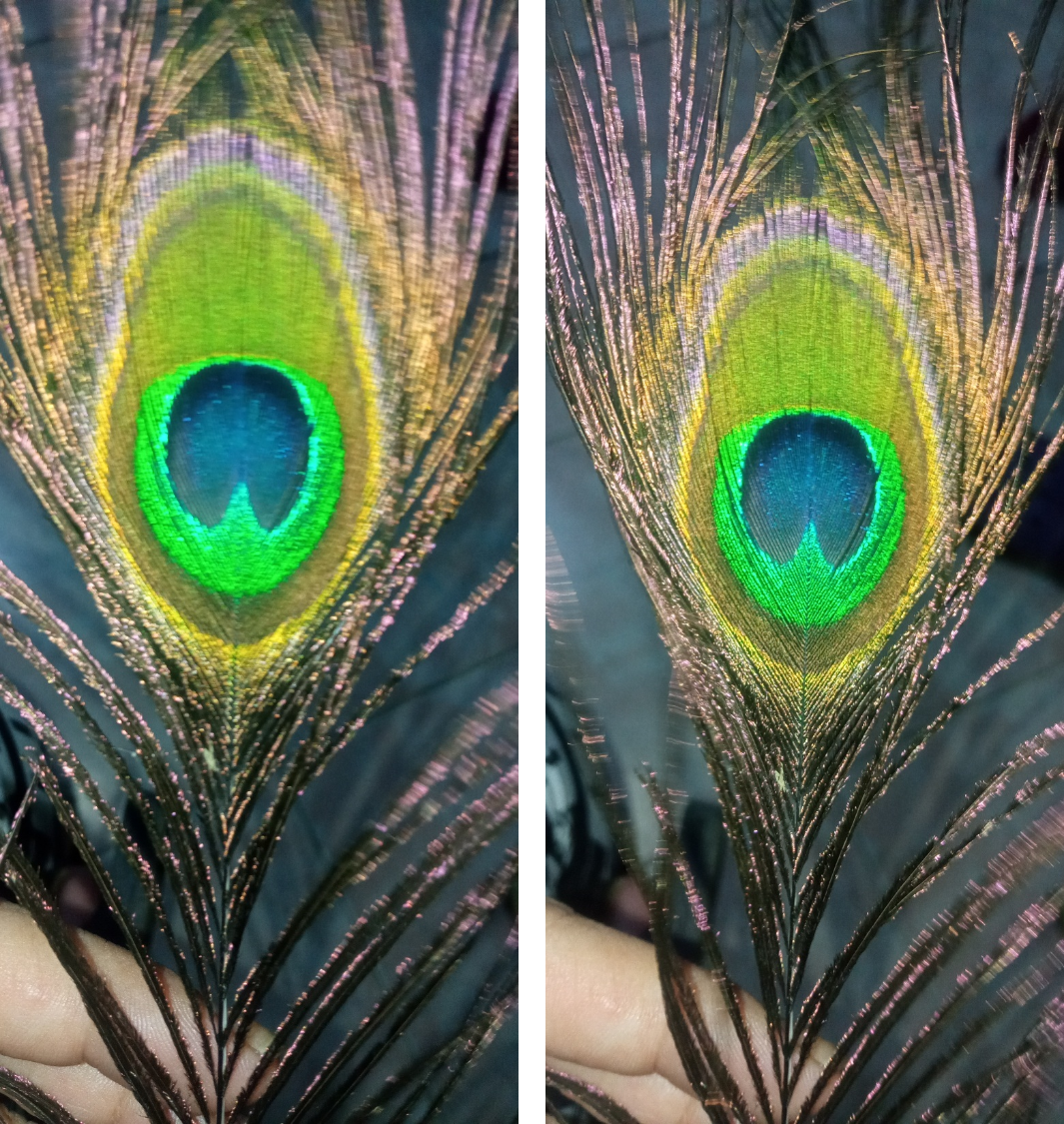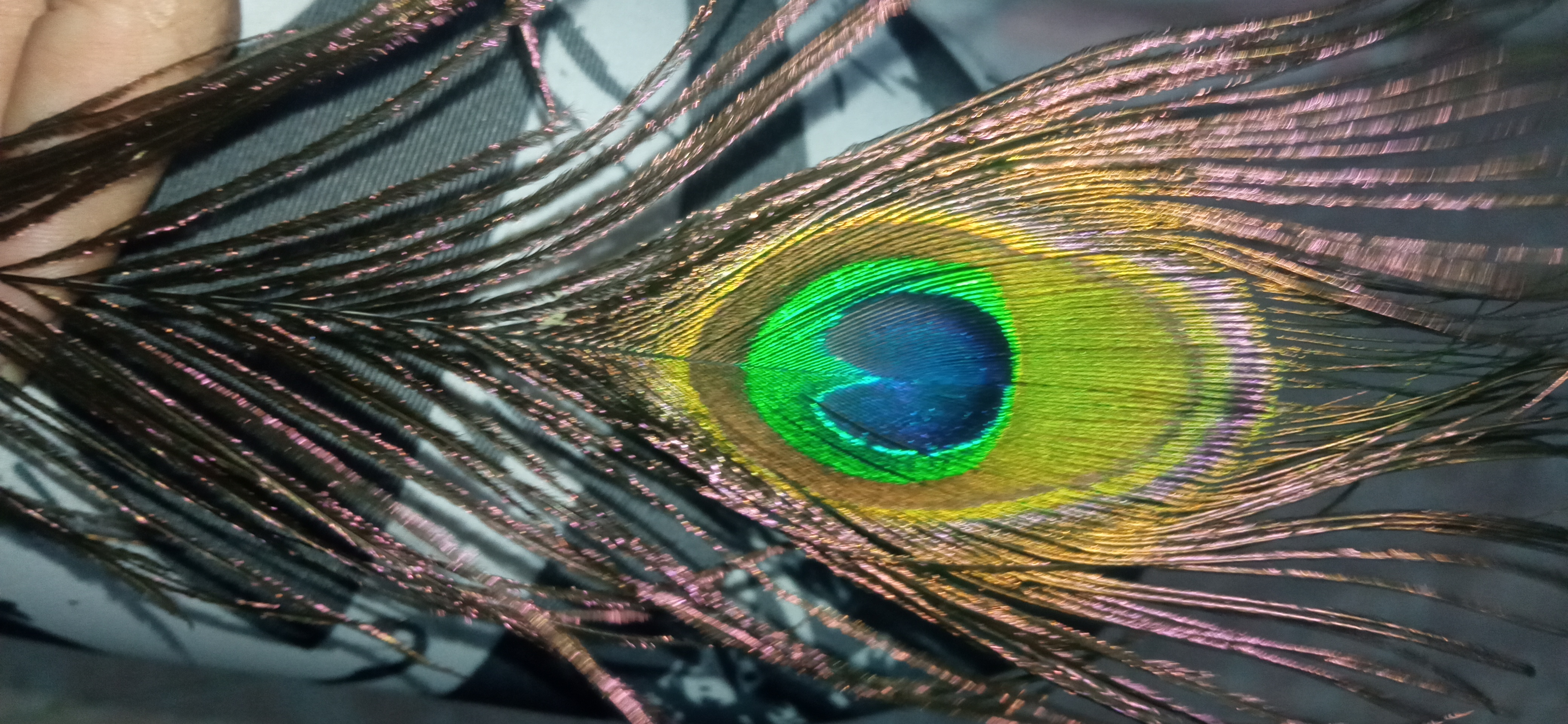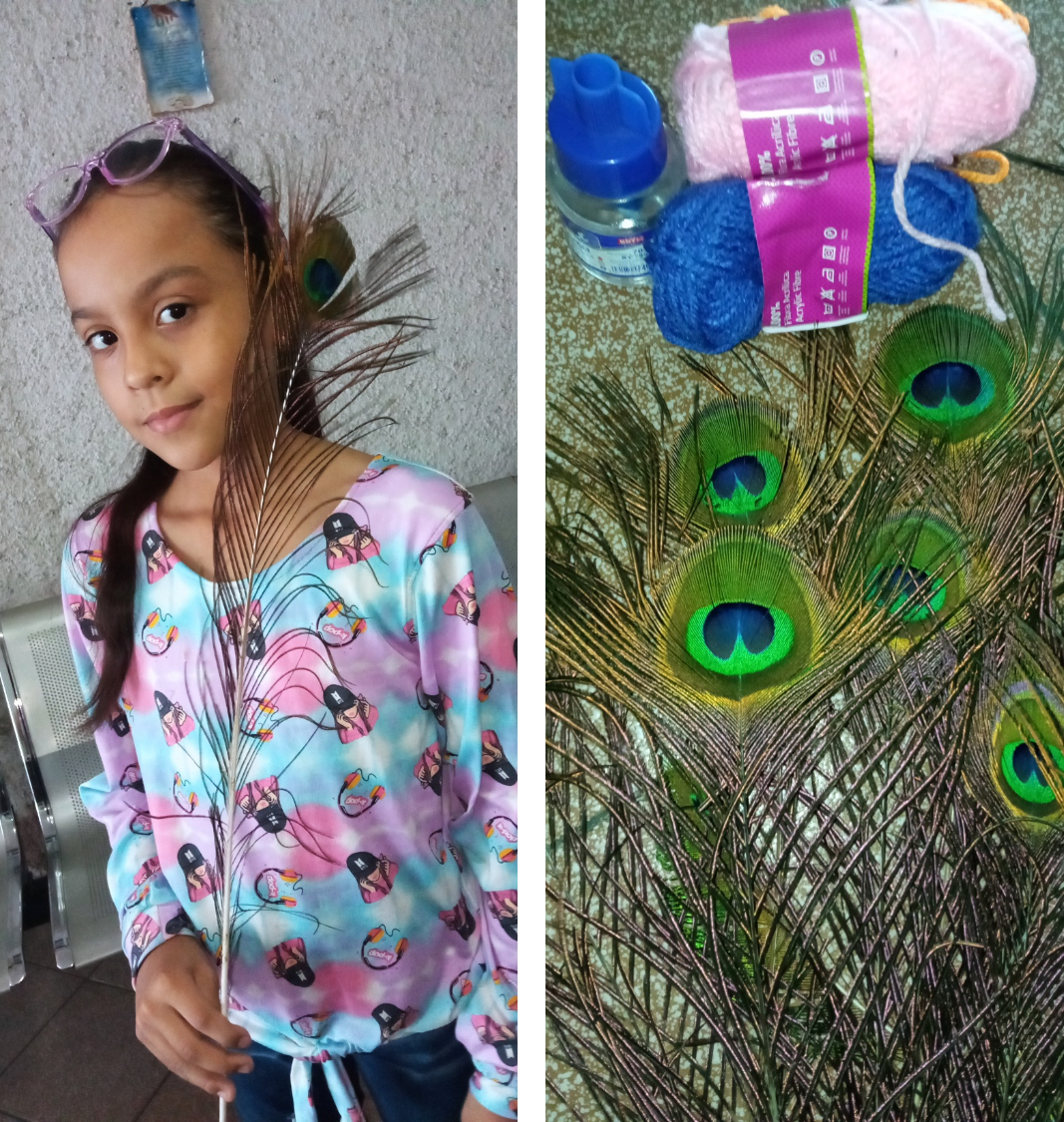 Las plumas las fui colocando y las peque con silicon liquido al rededor de mi pavorreal, me diverti mucho elaborando mi disfraz.
I placed the feathers and placed them with liquid silicone around my peacock, I had a lot of fun making my costume.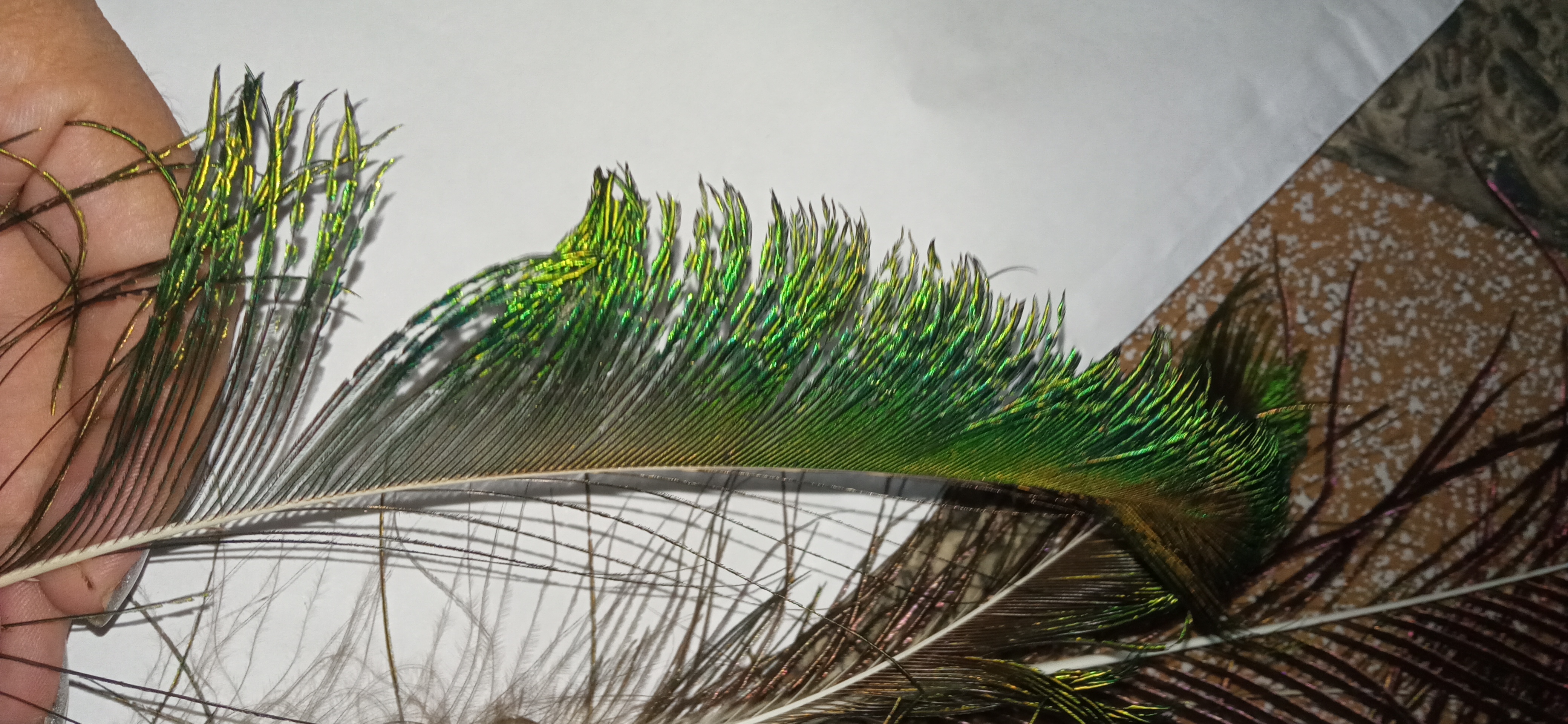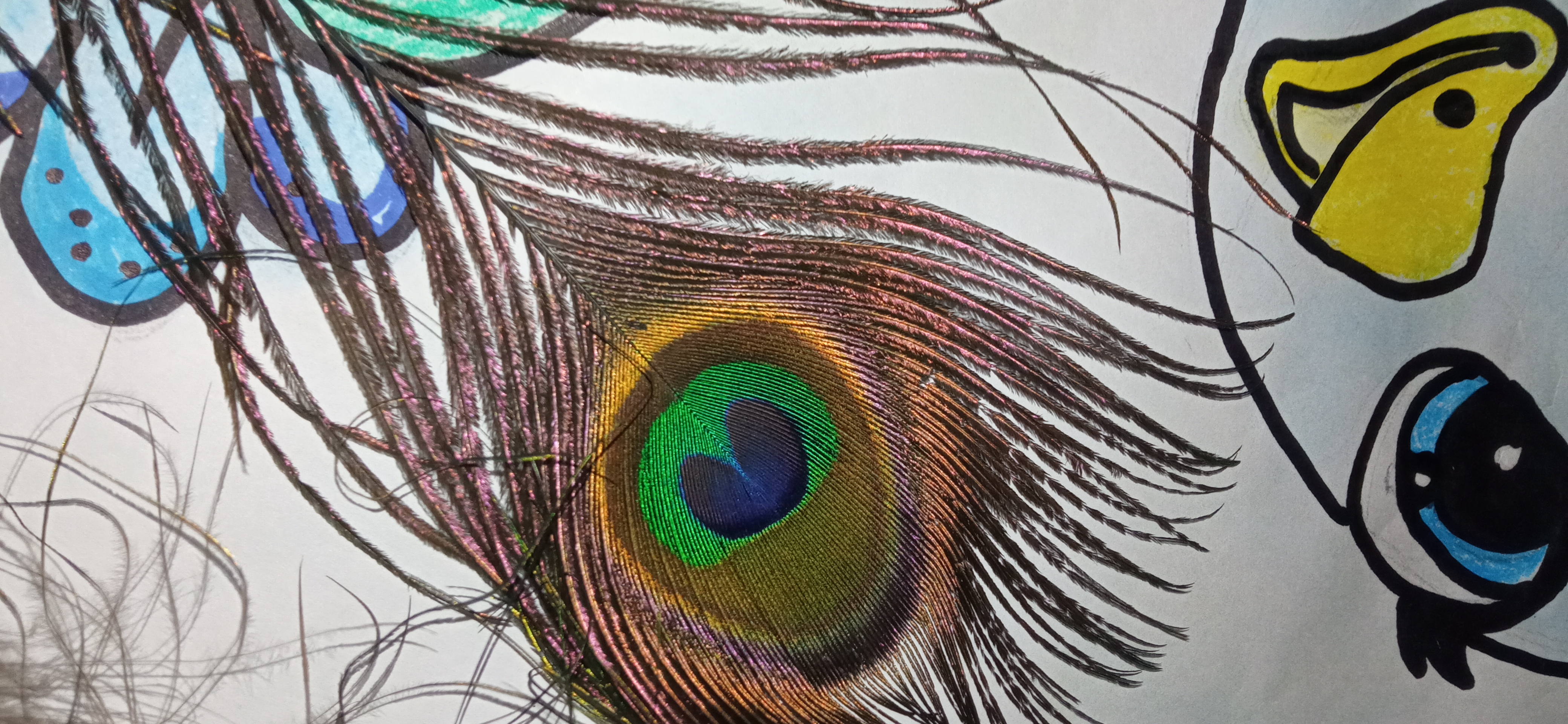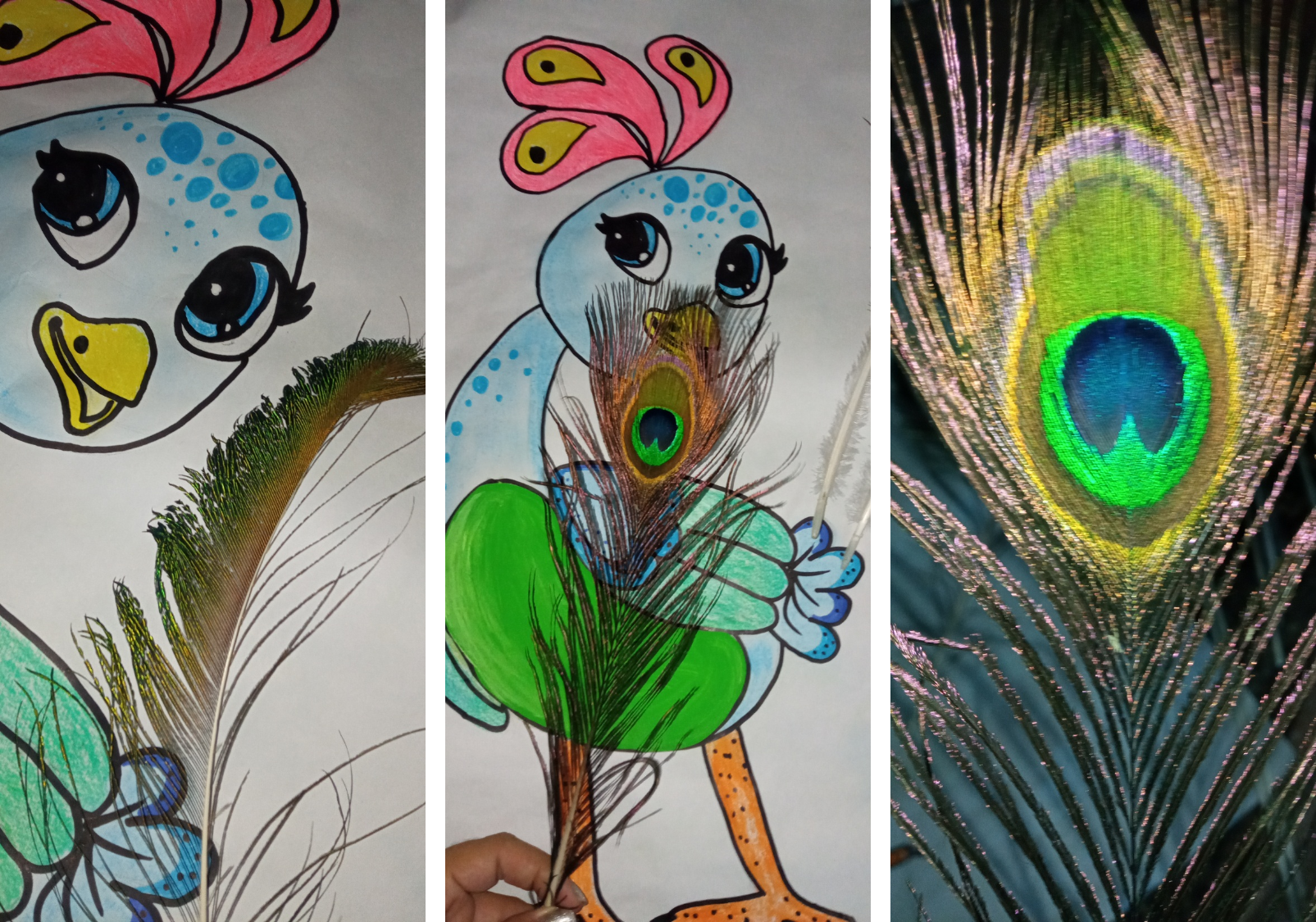 Mi disfraz lo decore por delante y por detras | I decorated my costume front and back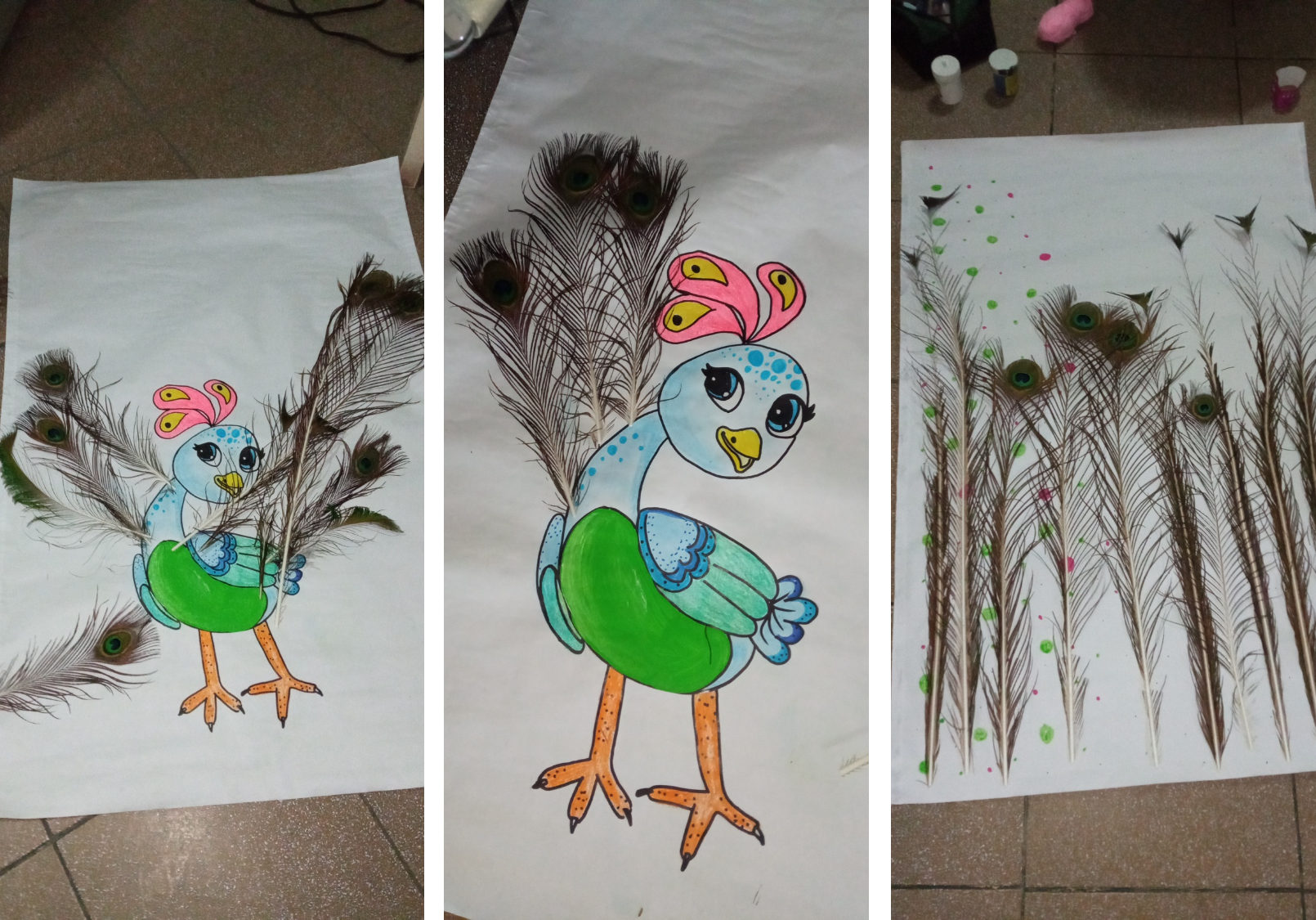 Marchamos todos los niños dela escuela, estoy en 5to grado y fui la reina del salon, salimos a desfilar con nuestros padres y profesores.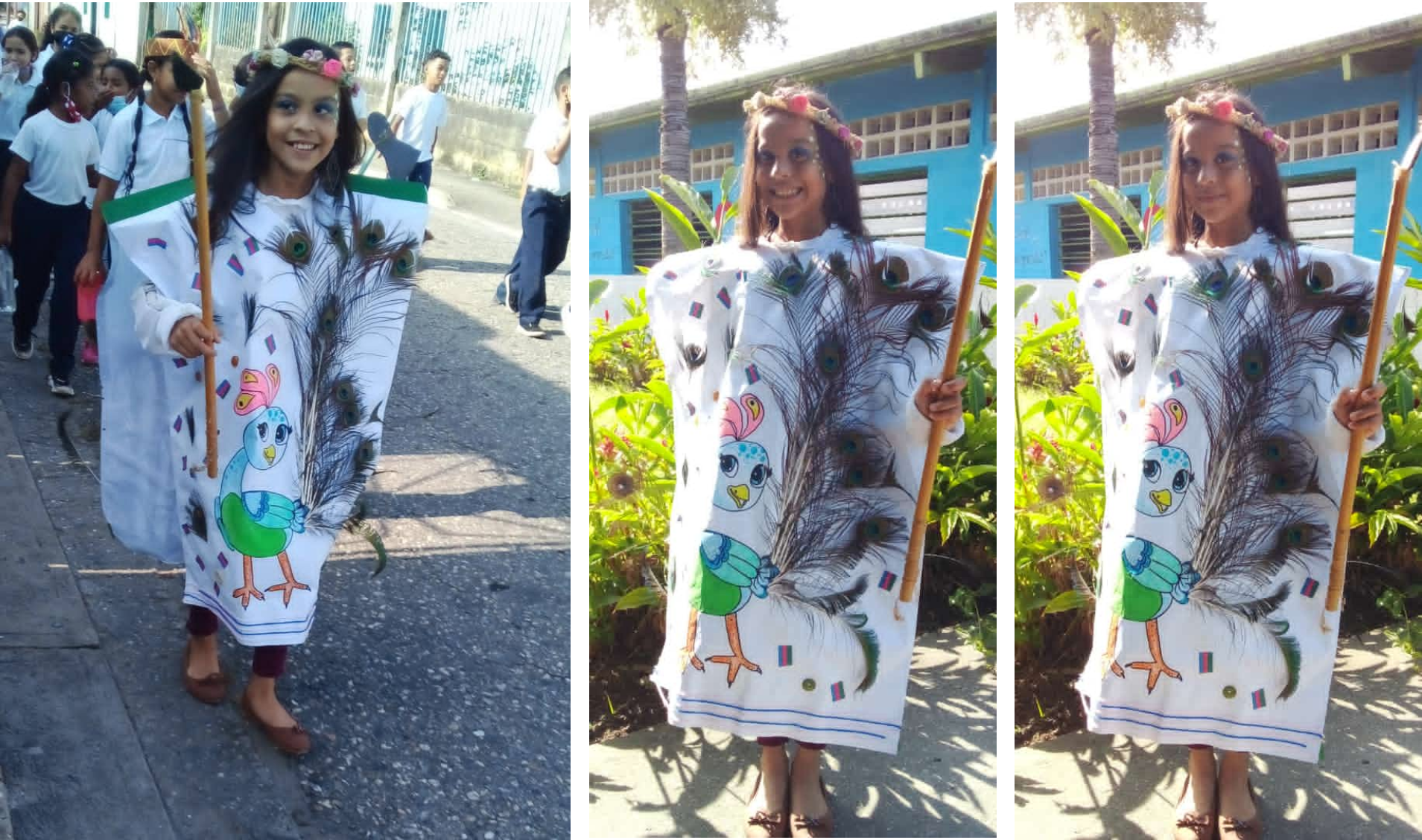 ---
---