Ladies of Hive Community Contest #36
Hello women of this beautiful community. This week @ladiesofhive brings the topic of spies, an exciting topic for many of us.
1️⃣ Who is your favorite detective, spy, or Secret Agent character in a book, movie, or TV show? Why is that one your favorite?
¨Elementary, my dear watson¨.
This fictional character was created by the writer Arthur Conan Doyle, with whom he wrote 4 novels and 56 fictional stories. The famous detective is famous for his elementary phrase my dear Watson, which he used to say to his assistant and companion, the chronicler Dr. Watson every time they had a clue of the events.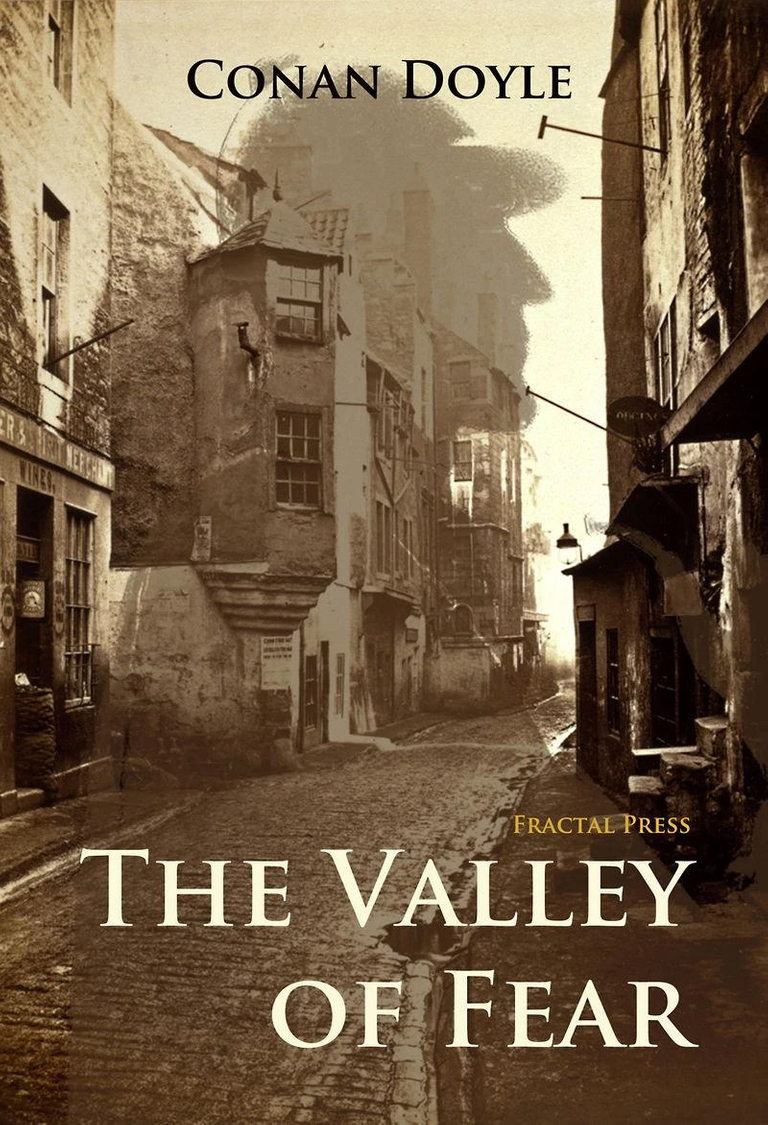 Fuente:
His books are very famous, as well as the character. I remember reading a part of one of his books when I was studying the Bilingual Secretariat, but I don't remember which novel it was.
Fuente: xxbenjamin27xx - YouTube
Another spy and detective character is a comic series character that I used to watch a lot as a child: Inspector Gadget.
This comic book character wears endless tools in his hat, shoes, arms and on his coat to be able to enter anywhere and do his job of looking for clues for his cases. It was a serious seen by the children of my time.
Fuente: Cine Fantasía - YouTube.
And finally, the spy movies. I really liked this one about children, the protagonists are the children, who solve the enigmas like all professionals.
Source: YouTube - Amblin.
But definitely, the movie The Tuxedo or The Tuxedo, is the one who takes the prize as a spy and detective film. With the magnificent actor and martial arts teacher Jackie Chan.
The film is in a comic style, like all the films of this tremendous actor. His martial arts are always present in them since it was how he became known.
Jackie Chan is the driver of a professional spy and his mission is that, to take him to the places that are indicated to him. Until one day, his boss gets sick and can't go on a mission and has to send his driver. From there all the action starts, he must be trained so that he knows how to use the special suit. Henceforth ... it's history.
This man has incredible agility, but yes, he practices a lot to achieve everything he does in his movies. He is a very disciplined person and he likes to be the one who does things, he does not use doubles.
2️⃣ Are you a good detective? When strange things happen, are you good at finding an explanation?
Have you ever investigated your husband's phone? As women we are very curious and we have a 6th and 7th sense. One day it occurred to me that my ex was talking to another woman, so I checked her phone and in the directory I saw a contact named Dr. Miguel and I don't know why, but he seemed suspicious and I entered their conversations.
The conversation made him very engaged, so I confronted him and he ended up telling me the truth, but as always, she was a friend. On another occasion I got, sitting in the car a thrown paper and I picked it up, I don't even know why I took it and when I read it it was a bill from a motel, he denied it, but I think it was more than clear what he was doing if he had his name as customer. From there our marriage ended because if you look outside it must be that his house was not good enough.
This is my post to issue # 36 of the @ladiesofhive community. I invite my friend @notacinephile to participate.
https://hive.blog/hive-124452/@ladiesofhive/ladies-of-hive-community-contest-36

Traducción al Español:
Hola mujeres de esta linda comunidad. Esta semana @ladiesofhive trae el tema de los espías, un tema apasionante para muchas de nosotras.
1️⃣ ¿Quién es tu detective, espía o agente secreto favorito en un libro, película o programa de televisión? ¿Por qué es ese tu favorito?
Elemental, mi querido watson.
Este personaje de la ficción, fue creado por el escritor Arthur Conan Doyle, con el cual escribió 4 novelas y 56 relatos de ficción. El famoso detective es célebre por su frase elemental mi querido Watson, que le decía a su ayudante y compañero, el cronista Dr. Watson cada vez que tenían una pista de los sucesos.
Sus libros son muy famosos, así como el personaje. Recuerdo haber leído una parte de uno de sus libros cuando estudiaba el Secretariado Bilingue, pero no recuerdo cuál novela fue.
Otro personaje de espías y detectives es uno de comiquitas que veía mucho de niña: Inspector Gadget.
Este personaje de comiquitas lleva un sin fin de herramientas en su sombrero, zapatos, brazos y en el abrigo para poder entrar en cualquier lado y hacer su trabajo de buscar pistas para sus casos. Fue una seria muy vista por los niños de mi época.
Y por último, las películas sobre espías. Esta de niños me gustó mucho, los protagonistas son los niños, quienes resuelven los enigmas como todos unos profesionales.
Pero definitivamente, la película The Tuxedo o El Esmoquin, es quien se lleva el premio como película de espías y detectives. Con el magnífico actor y profesor de artes marciales Jackie Chan.
La película es de estilo cómico, como todas las películas de este tremendo actor. Sus artes marciales siempre están presentes en ellas ya que fue como se dio a conocer.
Jackie Chan es el chofer de un espía profesional y su misión es esa, llevarlo a los sitios que se le indiquen. Hasta que un día, su jefe se enferma y no puede ir a una misión y tiene que enviar a su chofer. De allí parte toda la acción, él debe ser entrenado para que sepa utiliazar el traje especial. En adelante... es historia.
Este hombre tiene una agilidad increíble, pero eso si, practica mucho para lograr todo lo que hace en sus películas. Es una persona muy disciplinada y le gusta ser él quién haga las cosas, no usa dobles.
2️⃣ ¿Eres un buen detective? Cuando suceden cosas extrañas, ¿eres bueno para encontrar una explicación?
Haz investigado alguna vez el teléfono de tu esposo ? Como mujeres somos muy curiosas y tenemos un 6to y 7mo sentido. Un día se me metió en la cabeza que mi ex hablaba con otra mujer, así que le revisé el teléfono y en el directorio vi un contacto llamado Dr. Miguel y no se por qué, pero me pareció sospechoso y entré en sus conversaciones.
La conversación lo comprometió muchísimo, así que lo enfrenté y él terminó diciéndome la verdad, pero como siempre, era una amiga.
En otra oportunidad conseguí, sentándome en el carro un papel tirado y lo recogí, no se ni por qué lo tomé y al leerlo era una factura de un motel, él lo negó, pero creo que estaba más que claro lo que hacía si tenía su nombre como cliente. Desde allí terminó nuestro matrimonio porque si busca afuera debe ser que lo de su casa no era bastante bueno.
Esta es mi entrada a la edición #36 de la comunidad de @ladiesofhive. Invito a participar a mi amiga @notacinephile.

---
---