Third Foodie Contest - Cream Punch, Easy and inexpensive recipe. / Tercer Concurso Foodie - Ponche Crema, Receta fácil y económica.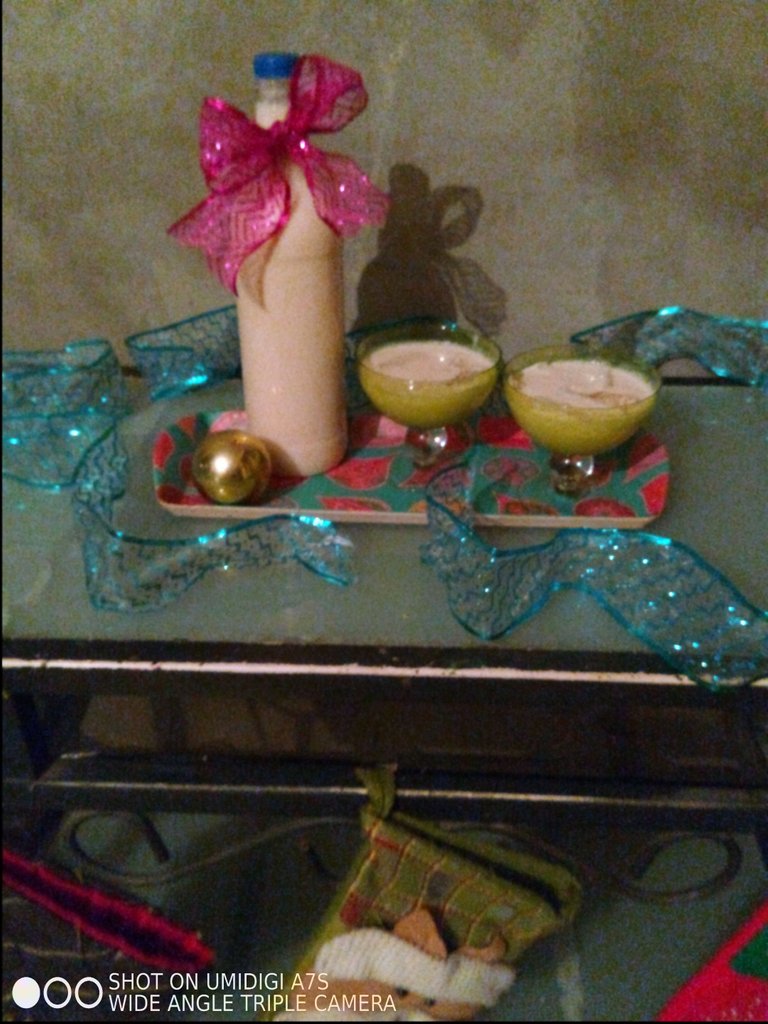 Hello dear friends of this community, I am very pleased to participate in the Third Foodie Contest carried out by the friend @sirenahippie, where we will talk this week about a traditional drink of our country.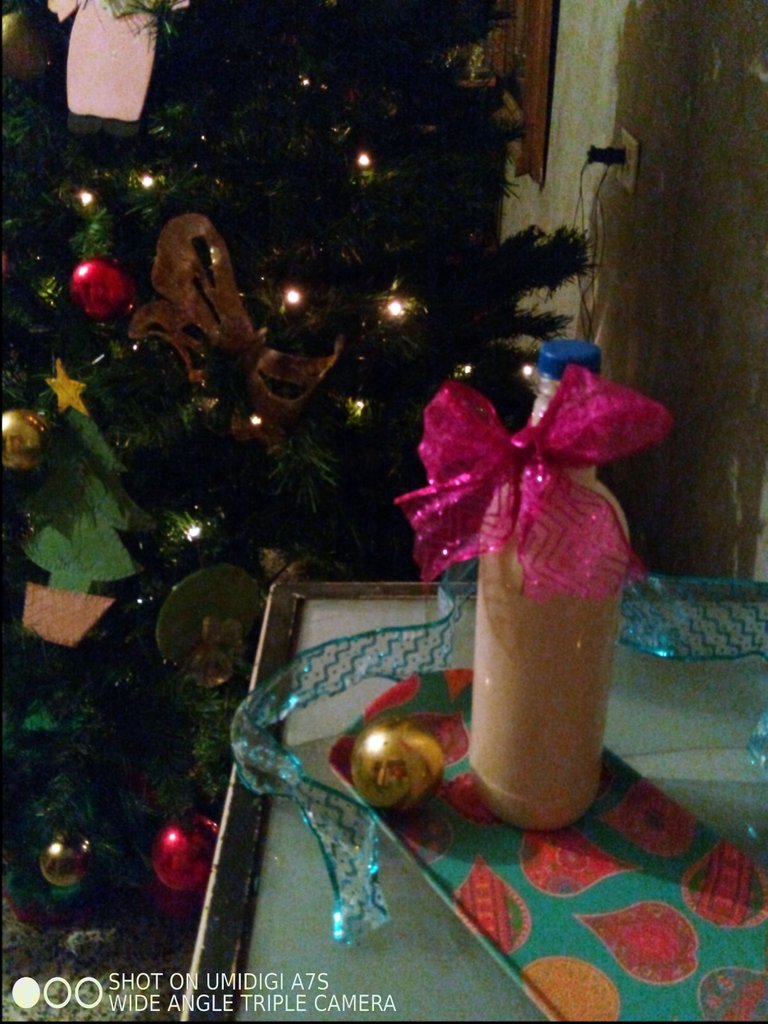 Today I will talk to you about Ponche Crema, a drink with alcohol that is drunk only in the month of December and is one of the main elements on the Venezuelan table to celebrate their Christmas Eve dinner.
History of Cream Punch.
In Caracas there was a cafe called Café del Comercio and in 1900 one of its owners won the lottery and made some improvements to the business and changed the name to Botiquín del Comercio.
Its chef, who was brought from Paris, was the inventor of this drink that is still consumed every Christmas in my country.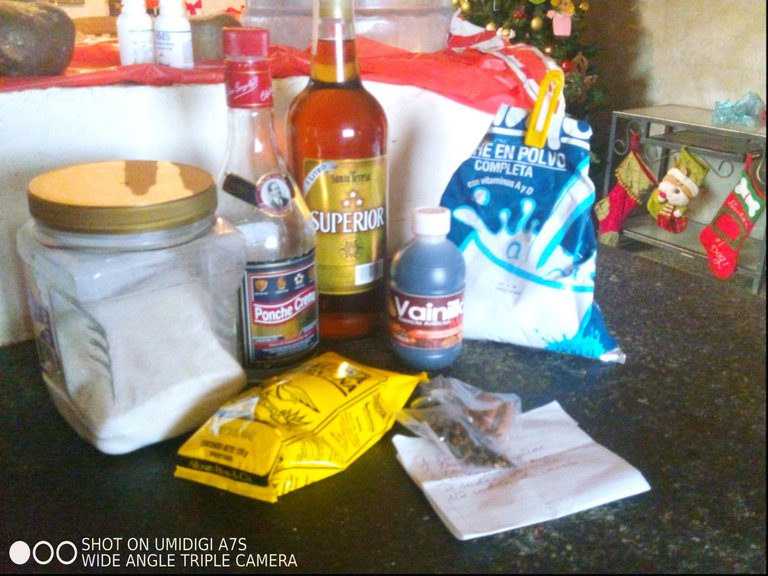 Ingredients:
1 liter of milk,
1 cup of sugar,
1 cup of rum,
3 tbsp. Cornstarch (Maizina)
2 tbsp Vanilla
Cloves,
Cinnamon.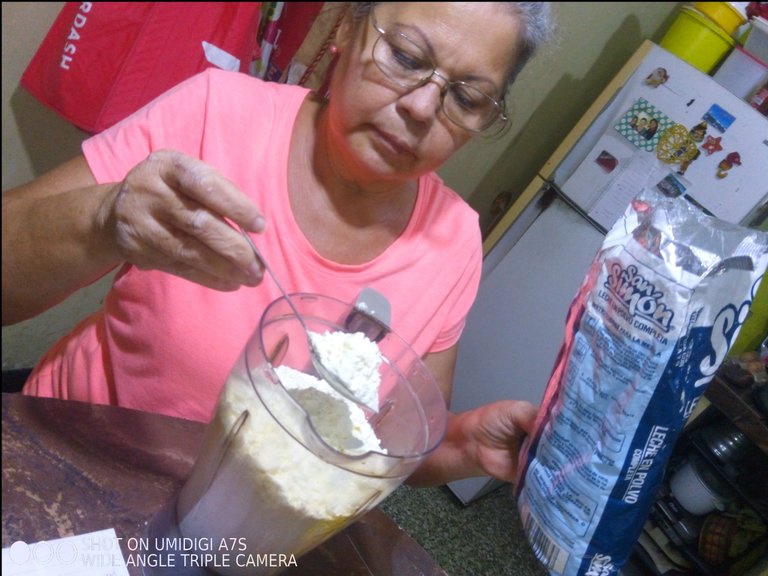 preparation:
We add the milk in the blender glass, if you don't have liquid milk you can substitute it for 1 liter of water and 9 tablespoons of powdered milk.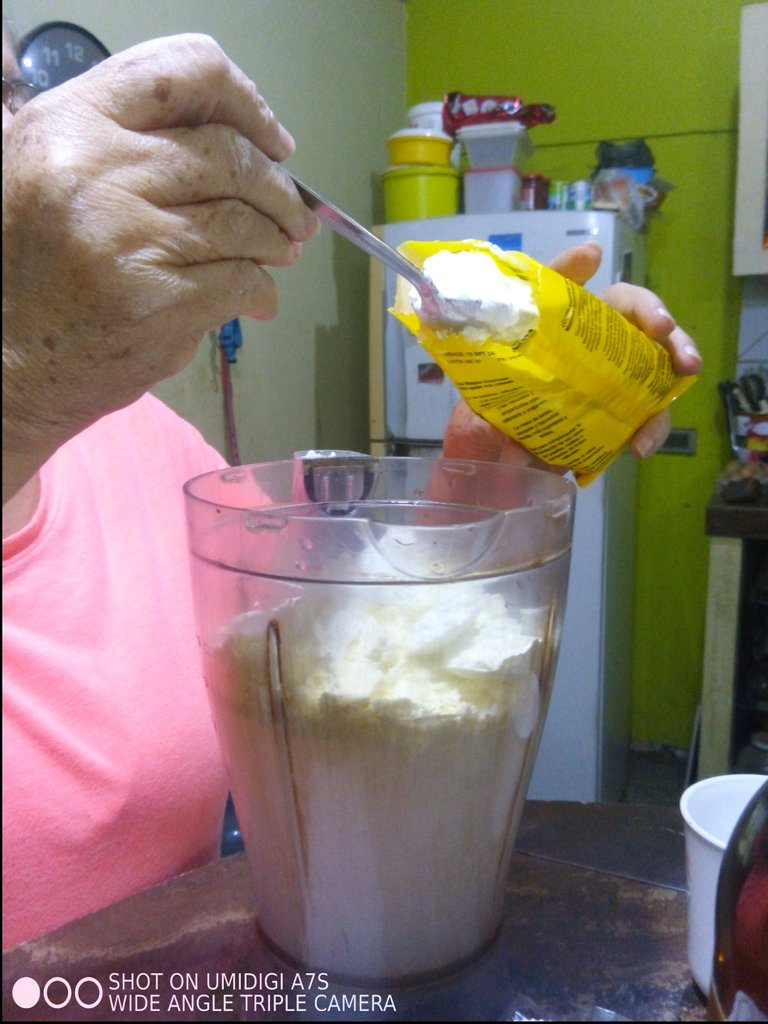 Add the 3 tablespoons of cornstarch or Maizina Americana.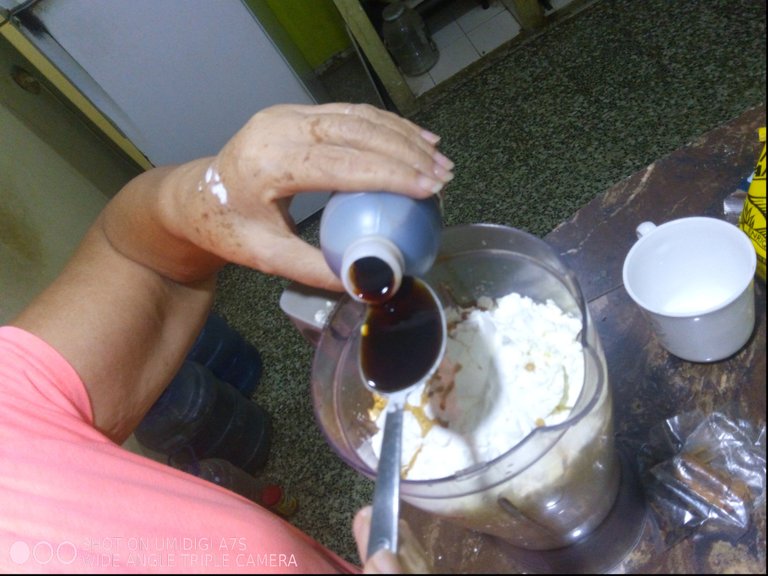 The 2 tablespoons of vanilla,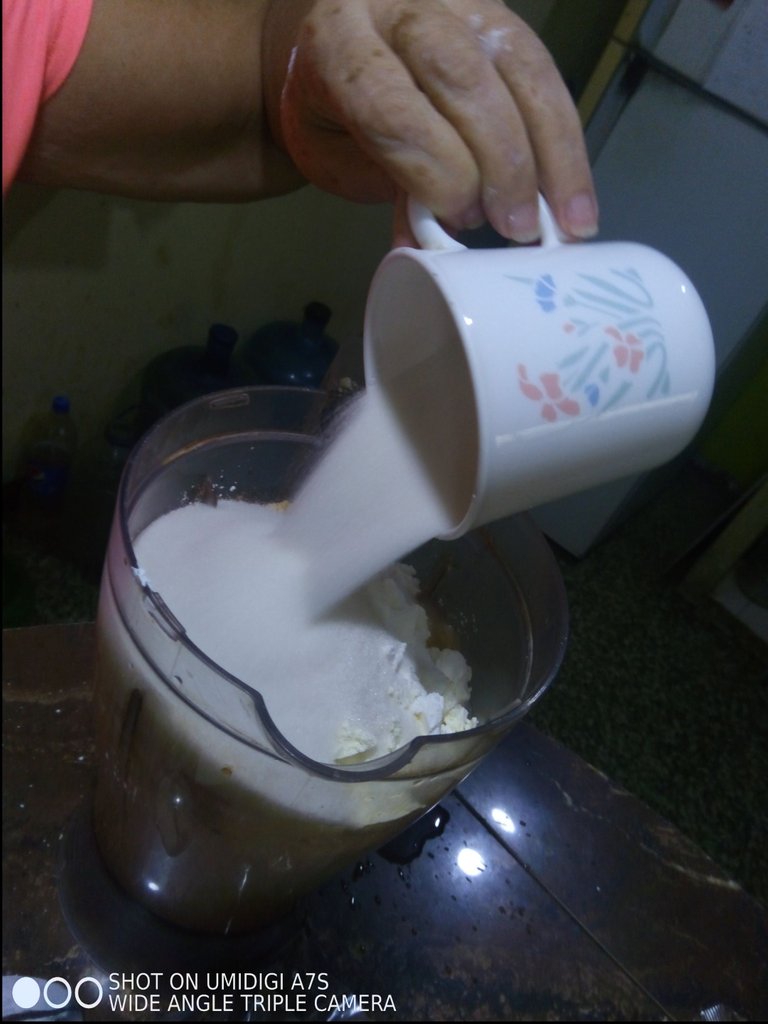 And the cup of sugar.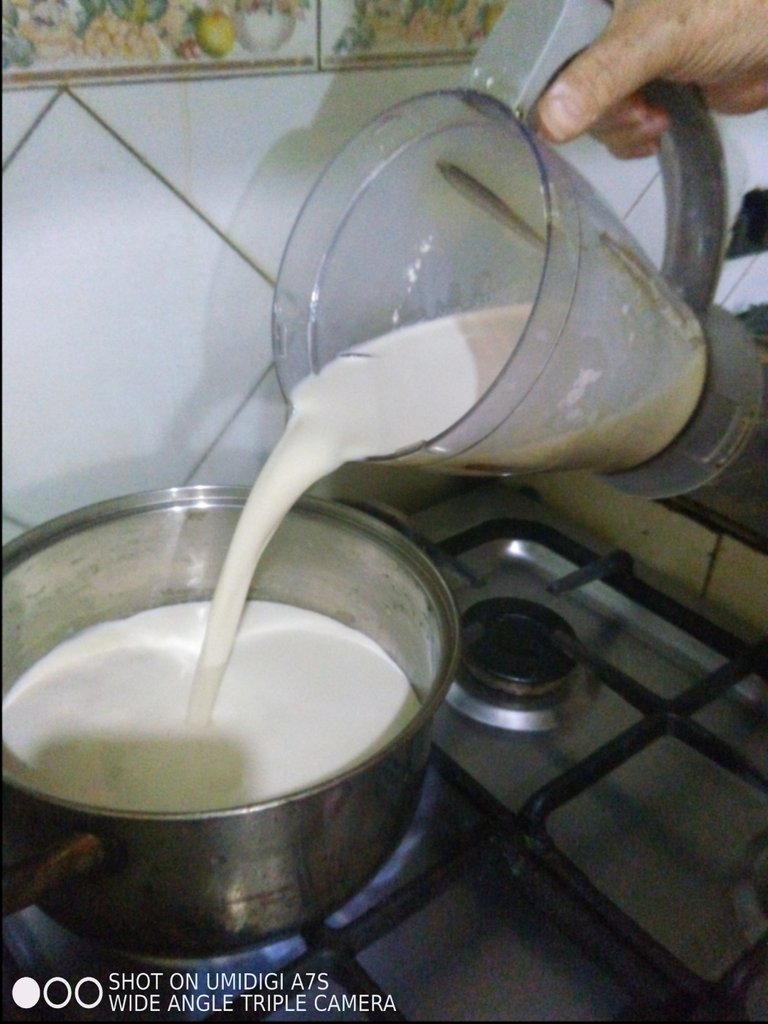 We beat well in the blender and pour the liquid into a pot and bring to the fire.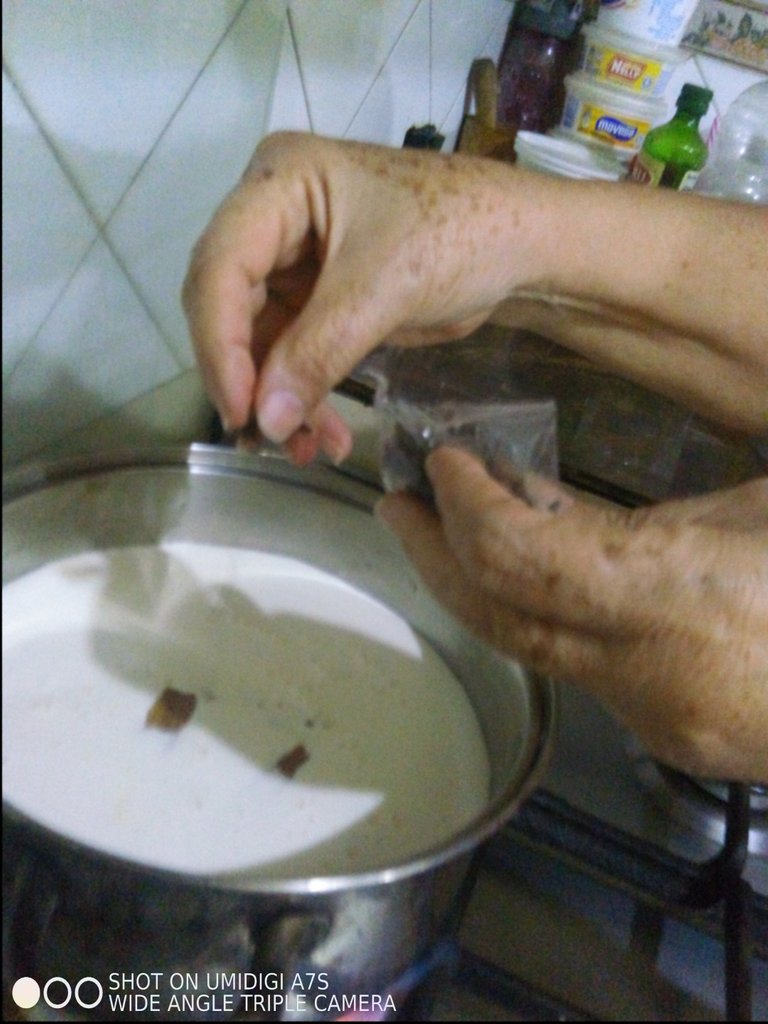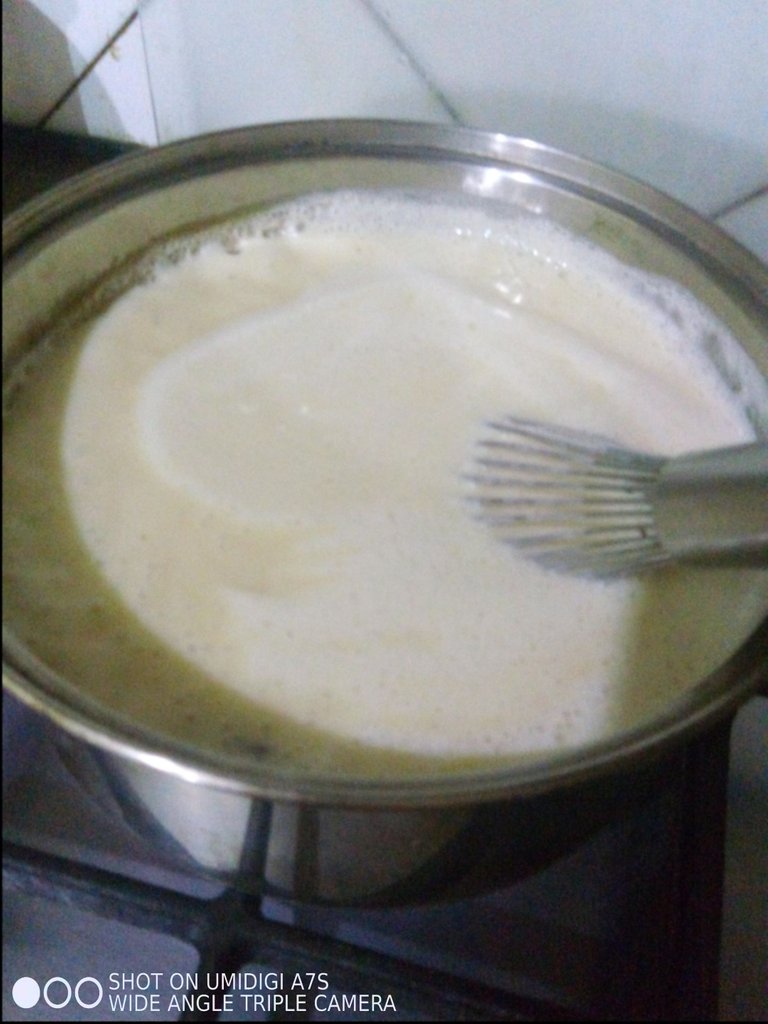 Add the cloves and cinnamon chips and stir constantly with a whisk until thick. We come down from the fire.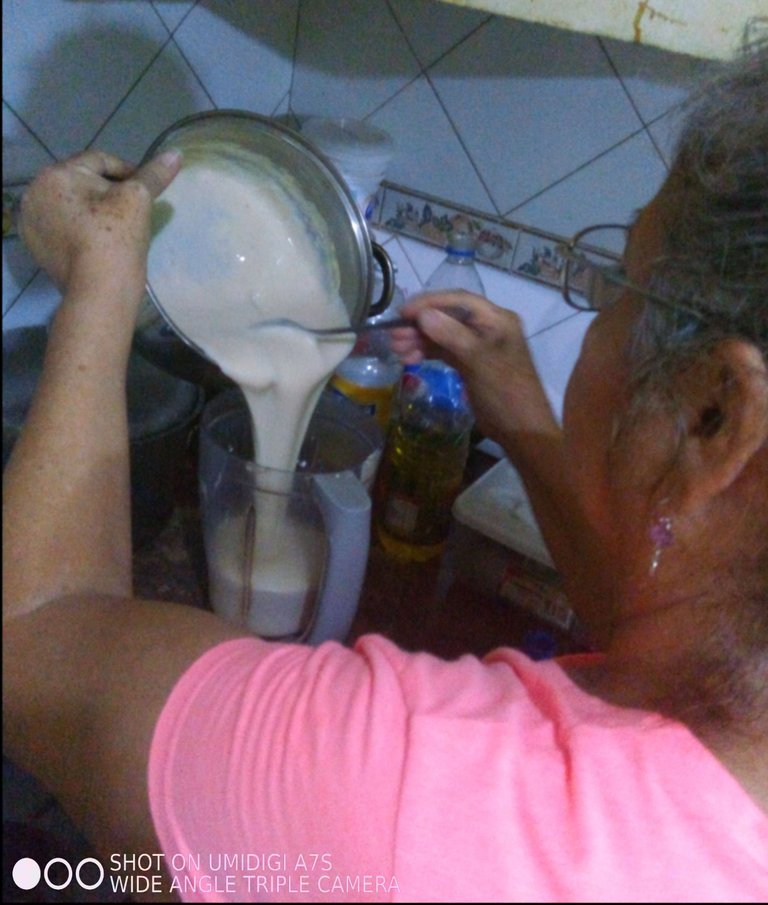 Once the mixture is cold, we strain it to remove the cloves and cinnamon and then pour it back into the blender glass.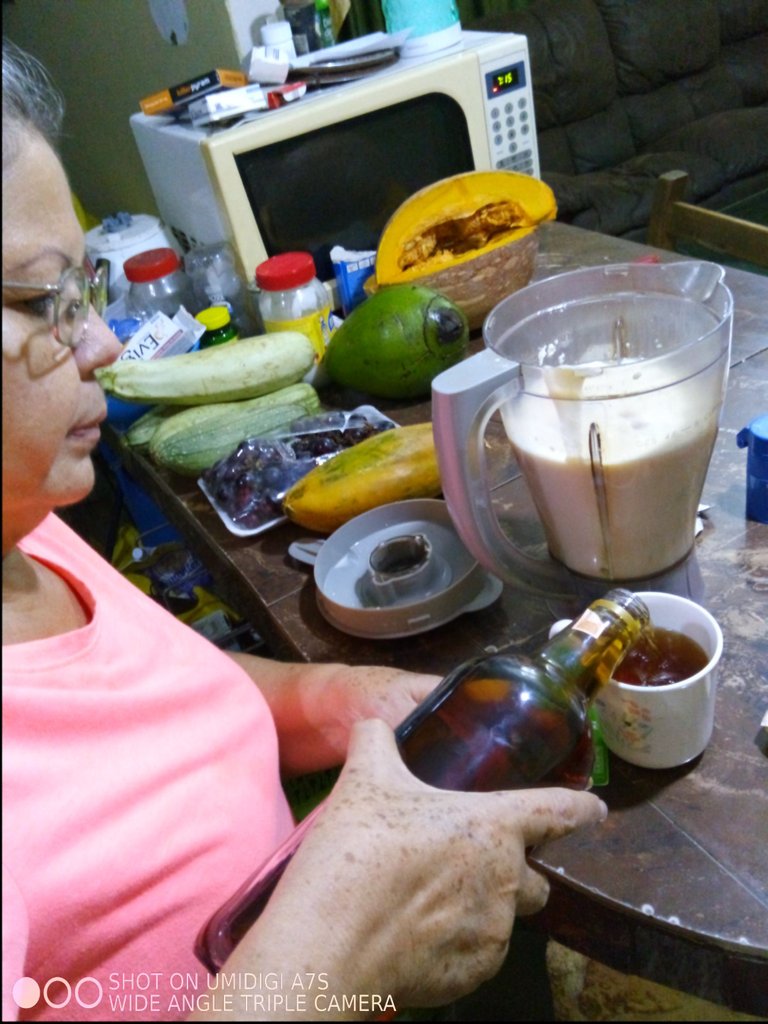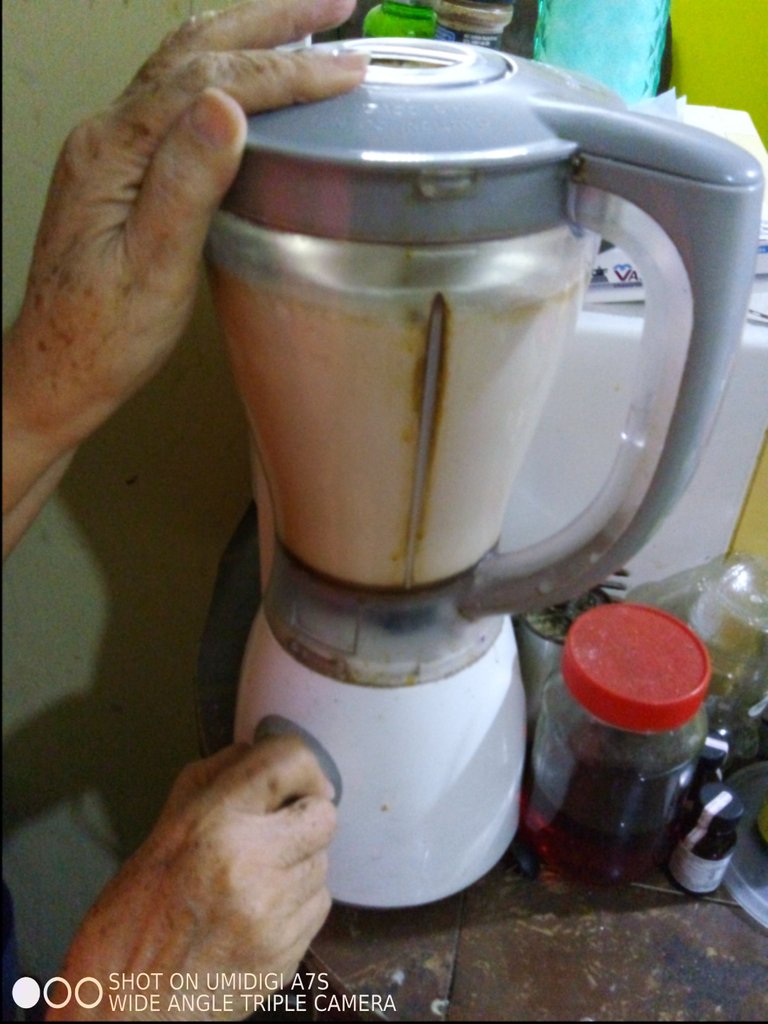 Add 1 cup of rum and beat well until the ingredients are mixed.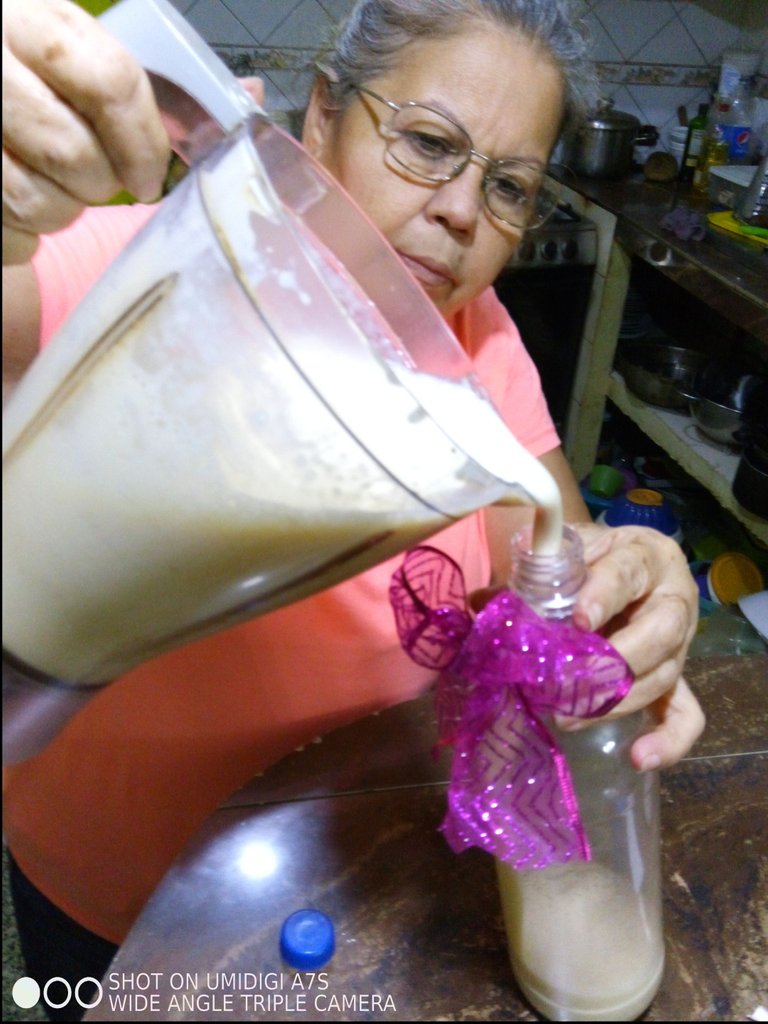 We pack in a bottle well decorated with Christmas motifs. We chilled overnight in the fridge and enjoyed our Cream Punch on Christmas Eve.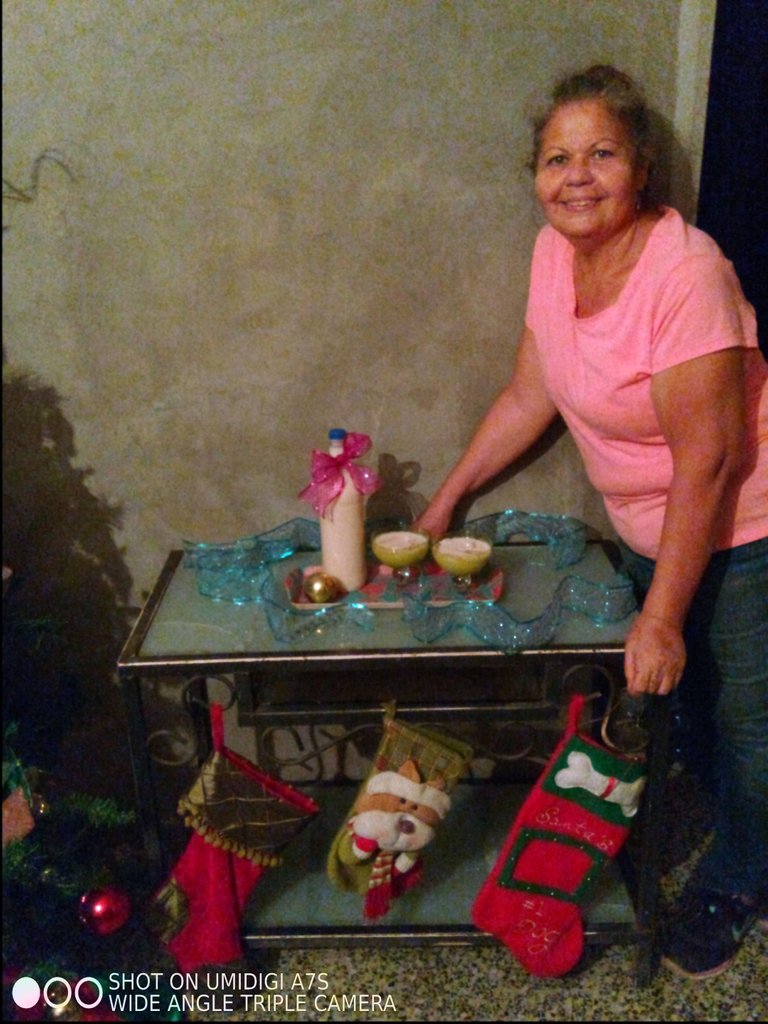 This recipe has many variations, but however it is prepared, it always leads us to the same destination, the family reunion at the table of our house, all sitting together sharing our traditions and customs.
Spreading love between us and enjoying what we all together prepare to share.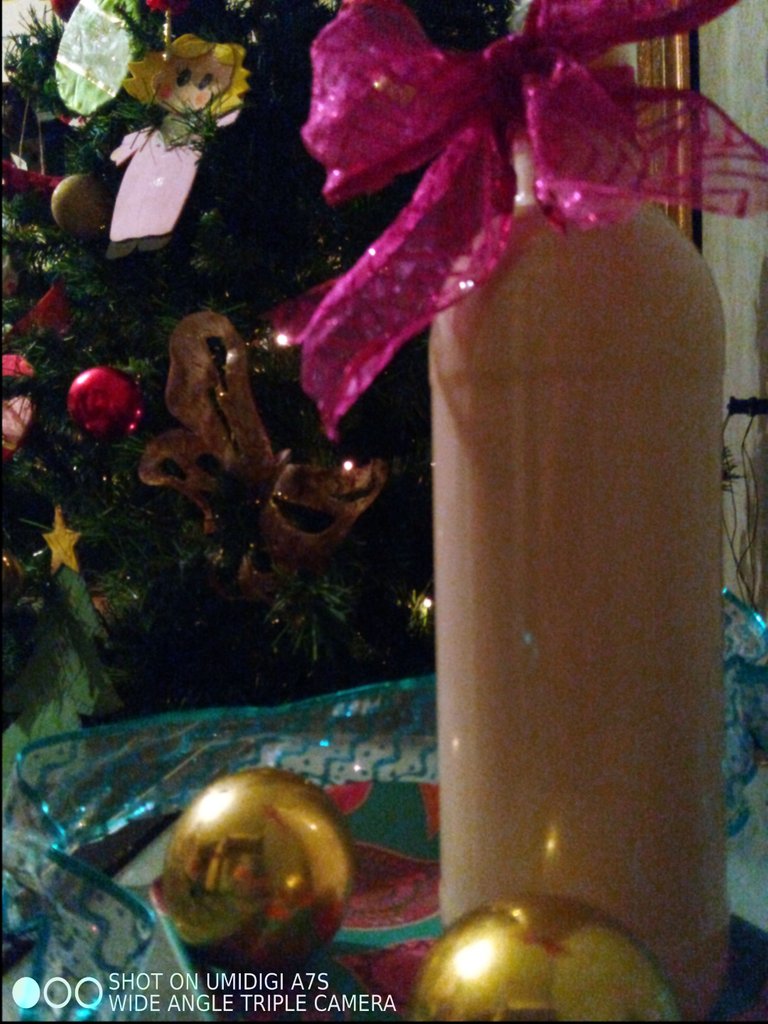 I want to invite @phderoes and @andiesong to participate in this beautiful contest to share their favorite drink with us during the holidays. Here I leave the link of the contest:
https://hive.blog/hive-120586/@sirenahippie/tercer-concurso-foodies-third-foodies-contest-espengl
All photos are my property, taken especially for this publication.
Research sources:
https://www.cocinayvino.com/en-la-cocina/especiales/el-ponche-crema/
Traducción al Español:
Hola queridos amigos de esta comunidad, me complace mucho participar en el Tercer Concurso Foodie realizado por la amiga @sirenahippie, donde hablaremos esta semana sobre una bebida tradicional de nuestro país.
Hoy les hablaré del Ponche Crema, una bebida con alcohol que se toma solo en el mes de Diciembre y es uno de los elementos principales en la mesa del Venezolano para celebrar su cena de Noche Buena.
Historia del Ponche Crema.
En Caracas había un café llamado Café del Comercio y en 1900 uno de sus dueños ganó la lotería y le hizo unas mejoras al negocio y cambió el nombre por el de Botiquín del Comercio.
Su chef, que fue traído desde parís, fue el inventor de esta bebida que todavía se consume cada navidad en mi país.
Ingredientes:
1 Litro de Leche,
1 taza de azúcar,
1 taza de Ron,
3 cdas. de Fécula de Maíz (Maizina)
2 cdas de Vainilla
Clavos de olor,
Canela.
Preparación:
Agregamos en el vaso de la licuadora la leche, si no tienes leche líquida puedes sustituirla por 1 litro de agua y 9 cucharadas de leche en polvo.
Agregamos las 3 cucharadas de fécula de maíz o Maizina.
Las 2 cucharadas de vainilla,
y la taza de azúcar.
Batimos bien en la licuadora y vertemos el líquido en una olla y llevamos al fuego.
Agregamos los clavos de olor y la canela en astillas y movemos con un batidor de globo constantemente hasta que espese. Bajamos del fuego.
Ya fría la mezcla la colamos para sacar los clavos de olor y la canela para luego verterla de nuevo en el vaso de la licuadora.
Agregamos 1 taza de ron y batimos bien hasta que se mezclen los ingredientes.
Envasamos en una botella bien decorada con motivos navideños. Dejamos enfriar en la nevera durante toda la noche y disfrutamos de nuestro Ponche Crema la noche de Navidad.
Esta receta tiene muchas variantes, pero como sea que se prepare siempre nos lleva a un mismo destino, el reencuentro familiar en la mesa de nuestra casa sentados todos juntos compartiendo nuestras tradiciones y costumbres.
Repartiendo amor entre nosotros y disfrutando de lo que todos juntos preparamos para compartir.
Quiero invitar a participar en este lindo concurso a @phderoes y a @andiesong para que nos compartan su bebida favorita en las fiestas decembrinas. Por aquí dejo el link del concurso:

---
---