Ambarita Ferry Port at Samosir Island - North Sumatera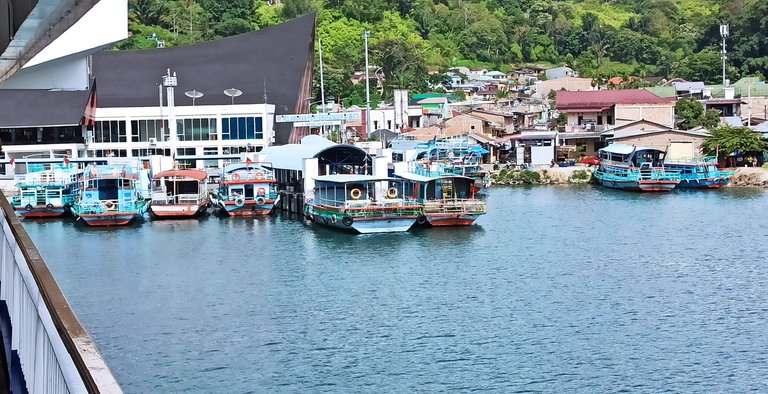 ---
---
Hello everyone, how are you? I hope and pray, my friends are always given health and also happiness in living this life. We all know that at this time, various crisis threats are coming to us. For example, the economic crisis, environmental crisis and various multi-dimensional crises that can make it difficult for us. It seems that I haven't contributed to Pinmapple Community for a long time, and this time I want to share my travel story with all my friends.
Some time ago, I accompanied my friend to attend a meeting at Samosir Cottage, Samosir Island – North Sumatra. My friend comes from Jakarta, Java Island and I live in Medan City, Sumatra Island. My friend got on the first flight, from Jakarta to Medan City, then I picked him up at the airport and continued the road trip by car to Samosir Island. My friend, is a teacher and practitioner who often gives lectures on conservation and the environment. It is planned that he will become a speaker for a discussion on the conservation of Lake Toba, the largest lake in Indonesia.
From Kualanamo Airport (an airport in North Sumatra), it takes about 6 hours to get to Samosir Island. We will drive a car for 4 hours and continue by crossing to Samosir Island via ferry for 1.5 hours and continue the road trip for 30 minutes. Yup, it may sound strange to friends but Samosir Island is one of the most unique islands in the world.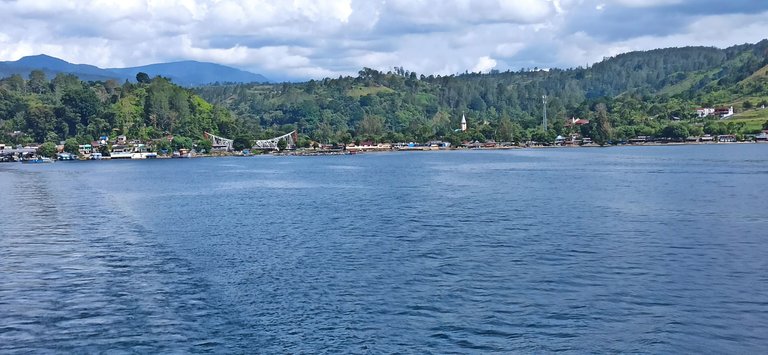 Samosir Island is an island in the middle of Lake Toba, North Sumatra. Samosir Island might be the only island inside the island, isn't it strange? Samosir Island is an island formed from the remnants of a past volcanic eruption. If you like about geography and geology. Thousands of centuries ago, there was a tremendous volcanic eruption that destroyed this world and caused many extinctions. After doing research, the volcano is in this lake Toba. Formerly, in this vast lake area there was a volcano, a powerful explosion destroyed the mountain and left only the crater and became the lake it is today.
I have visited Lake Toba dozens of times and also Samosir Island. However, this was my first trip, driving a car and crossing via ferry. I was very amazed to see one of these very beautiful crossing ports. Perhaps, one of the most beautiful seaports in Indonesia.
---
---
Ambarita Ferry Port
Ambarita Port is one of the crossing ports on Samosir Island with the route from Ambarita Port, Samosir Island to Ajibata Port, Prapat. Shipping and transportation traffic to Samosir Island is very dependent on ferries. Because, the only road to Samosir Island is only through Tele District – Humbang Hasundutan Regency but the distance is very far and surrounds Lake Toba. In addition, this route can only be passed by experienced and reliable drivers.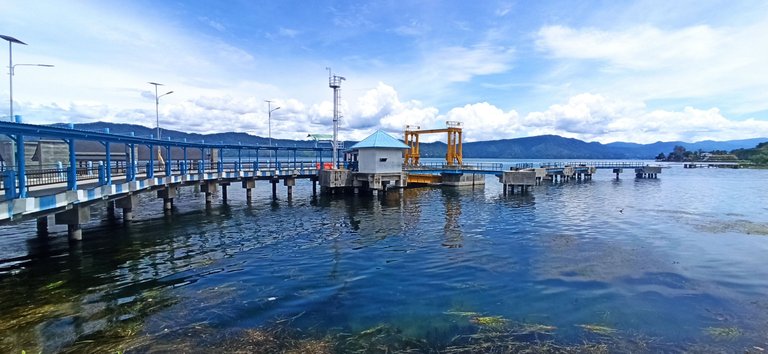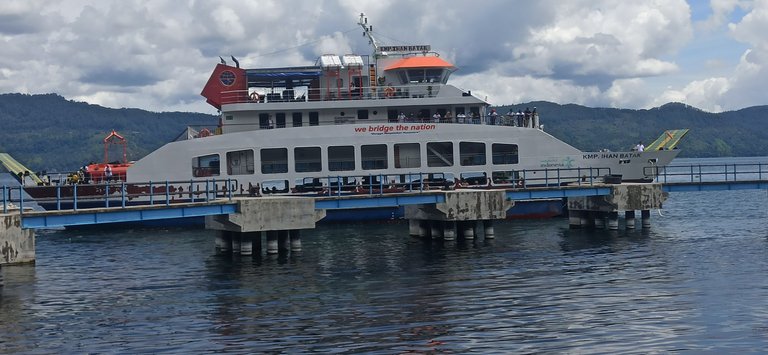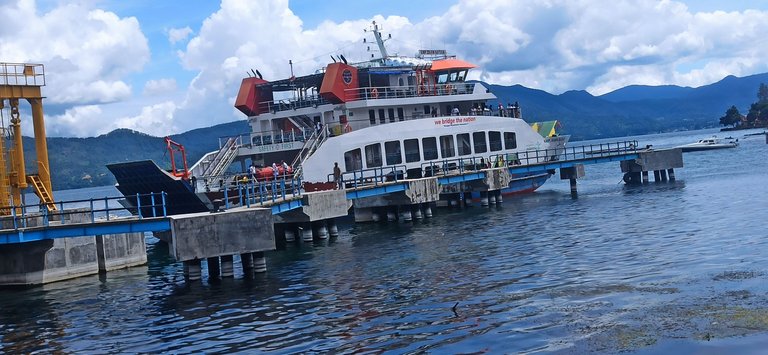 Since late 2019, the Ambarita Crossing Port has undergone a total renovation and has become more modern and structured. Changes and improvements to this transportation service cannot be separated from the tragedy of the Sinar Bangun motor ship that sank in Lake Toba. A little info, in mid-2018, to be precise at the end of June 2018 there was a transportation tragedy on Lake Toba. At that time, the Sinar Bangun Motorboat sank while traveling from Simanindo, Samosir Island to Tigaras District, Simalungun.
The findings of the accident investigation team were that the Sinar Bangun Motorboat was overloaded with hundreds of passengers and hundreds of motorcycles. Even though this type of motor ship is a small ship with a limited weight. In that tragedy, 180 people drowned and only 25 people survived. Since then, the government has limited individual or private ports and created one official port with controlled island crossings. One of them is remodeling and expanding the Ambarita Harbor as a transit ship pier on Samosir Island.
---
---
Beautiful Landscapes and Ethnic Elements Building
One of the interesting things about Ambarita Port, Samosir Island is how the port building with Toba ethnic nuances is combined with the beautiful landscape of Lake Toba. You can see that the port building was made and designed like a traditional Batak house, namely the Bolon Culture House. This local and cultural identity is a characteristic and an attraction for visitors to this port. When we enter Samosir Island, it seems to welcome us with the words "welcome to lake toba".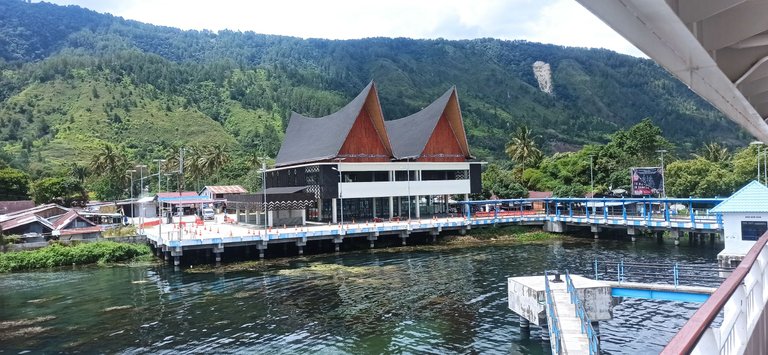 In addition to buildings with very ethnic culture houses. Ambarita Harbor is also equipped with various facilities such as waiting rooms and restaurants which are very adequate. The visitors who will wait for the crossing ship will not feel bored in this crossing port area.
The scenery around the Ambarita ship harbor is very beautiful. Yup, Lake Toba always produces beauty that is difficult to describe. Whatever problems we are going through, the burdens we face will disappear when we see the sights around this harbor. I am also very happy to observe several ships going back and forth to this port. Ships that will bring us new memories and new experiences when coming and going from Samosir Island.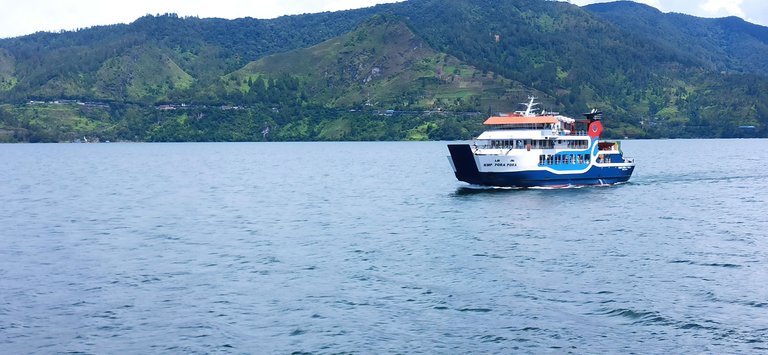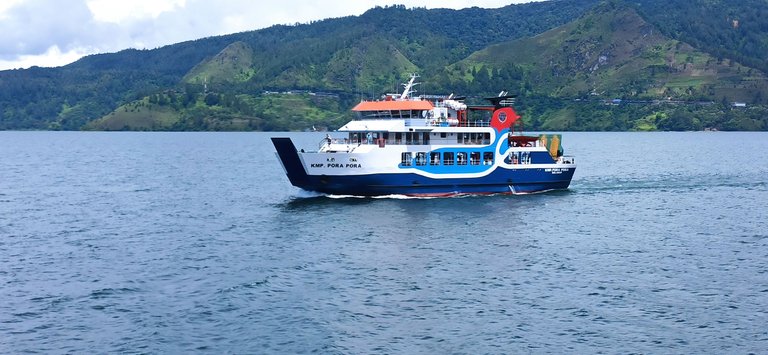 Ambarita Harbor maximizes all the potential of the landscape and nature around this port. The spatial arrangement and architectural design of the building with Batak ethnic nuances make this place a new tourism icon for Samosir Island.
We arrived at Samosir Cottage in the afternoon. Apparently, this hotel has a very cool building and is the only three-star hotel on Samosir Island. There's not much I can tell you about Samosir Cottage, but I'll include some of the photos I took here.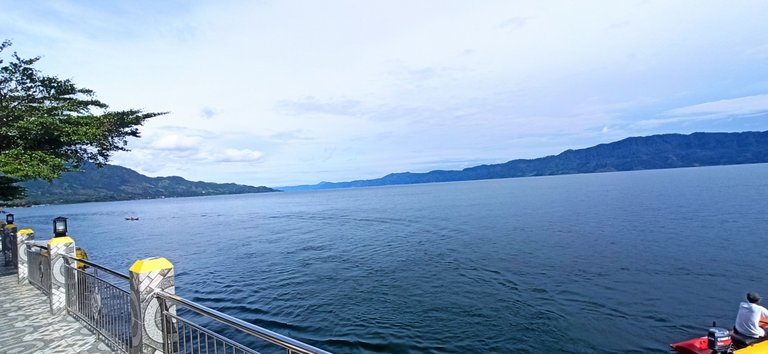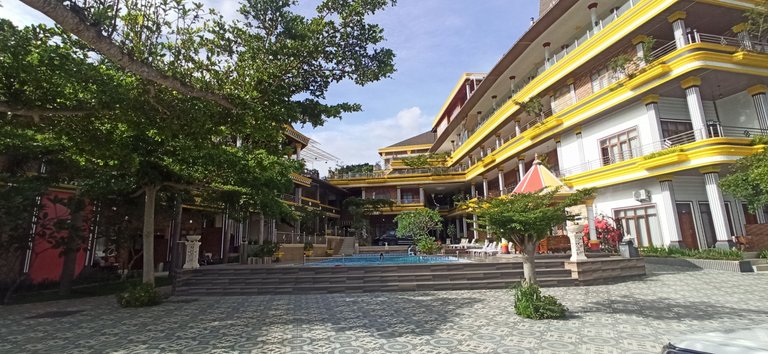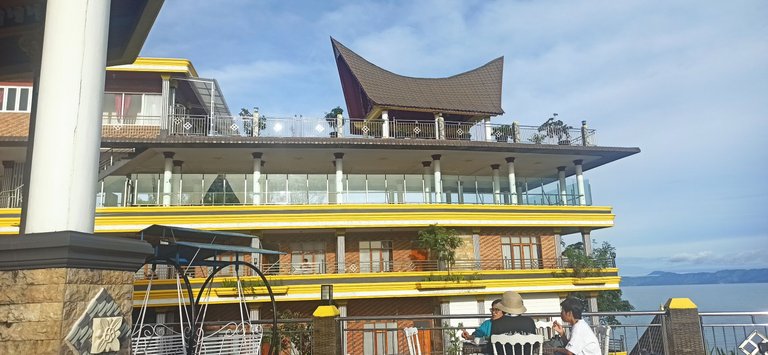 Thank you for reading my posts and stories, I hope my friends can get information and inspiration because of this.
---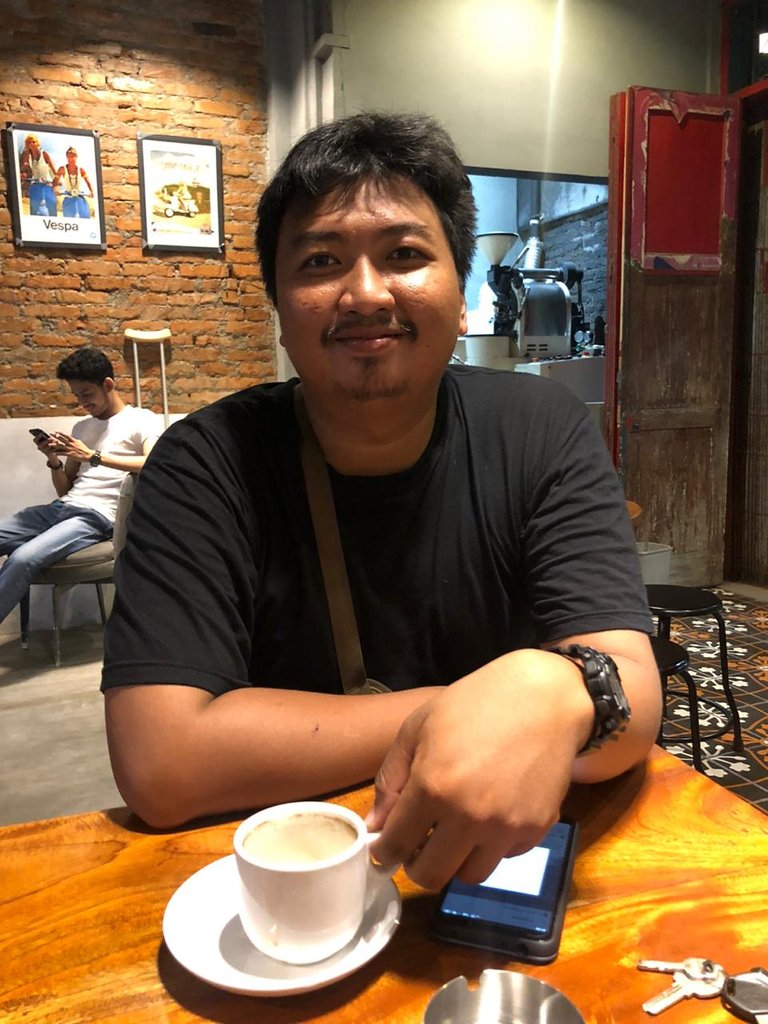 About Author

Call me Isdarmady, because I have a full name that is very long, namely Isdarmady Syahputra Ritonga. I am a head of the family who work as Farmers Vegetables Hydroponic and Consultant Hydroponics, sometimes I also sell coffee from various regions in Indonesia.
I have expertise dispensing coffee with a variety of techniques and tools brewing, because I have the desire to make a coffee shop with hydroponics as centerpieces. Help me realize that dream.
Thanks for read, vote, re-blog and support me in Hive. Maybe god will reward the kindness, let's success together.

---
---